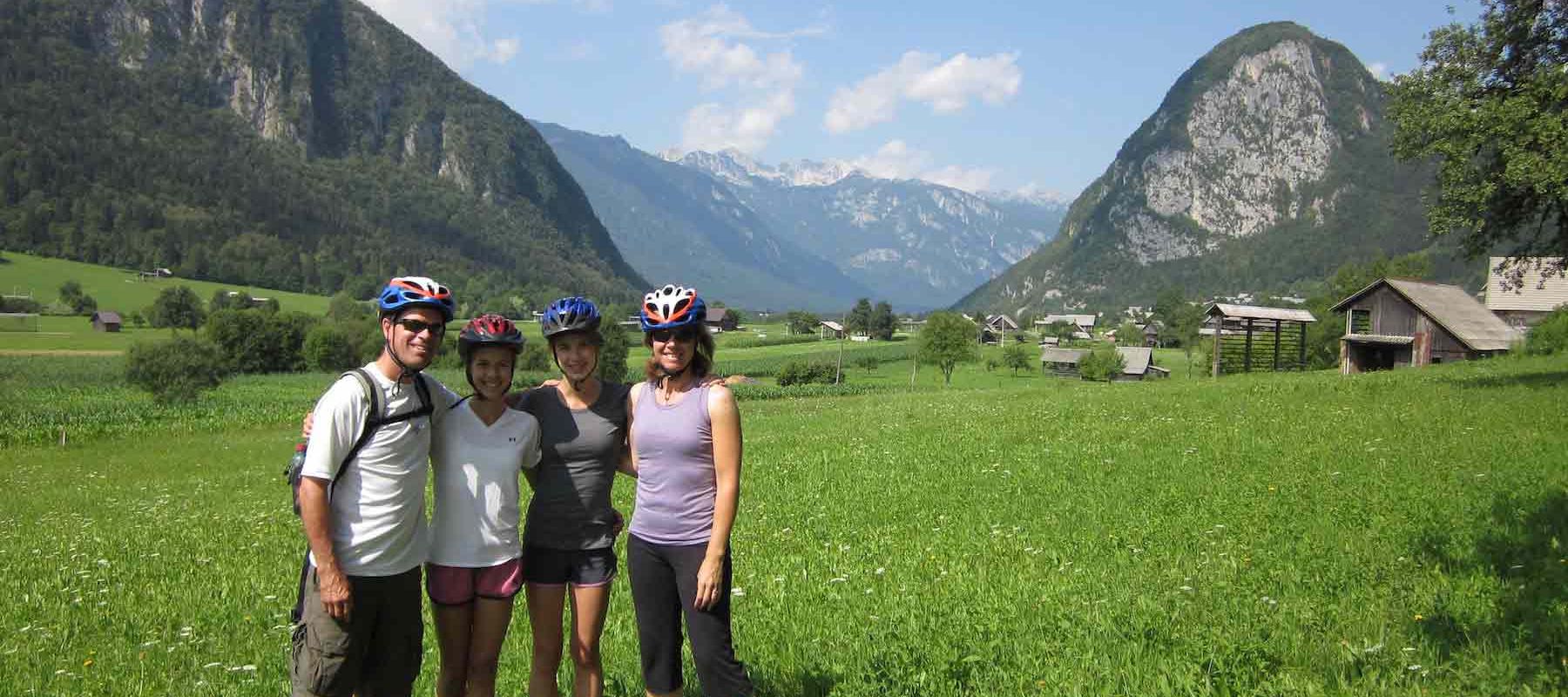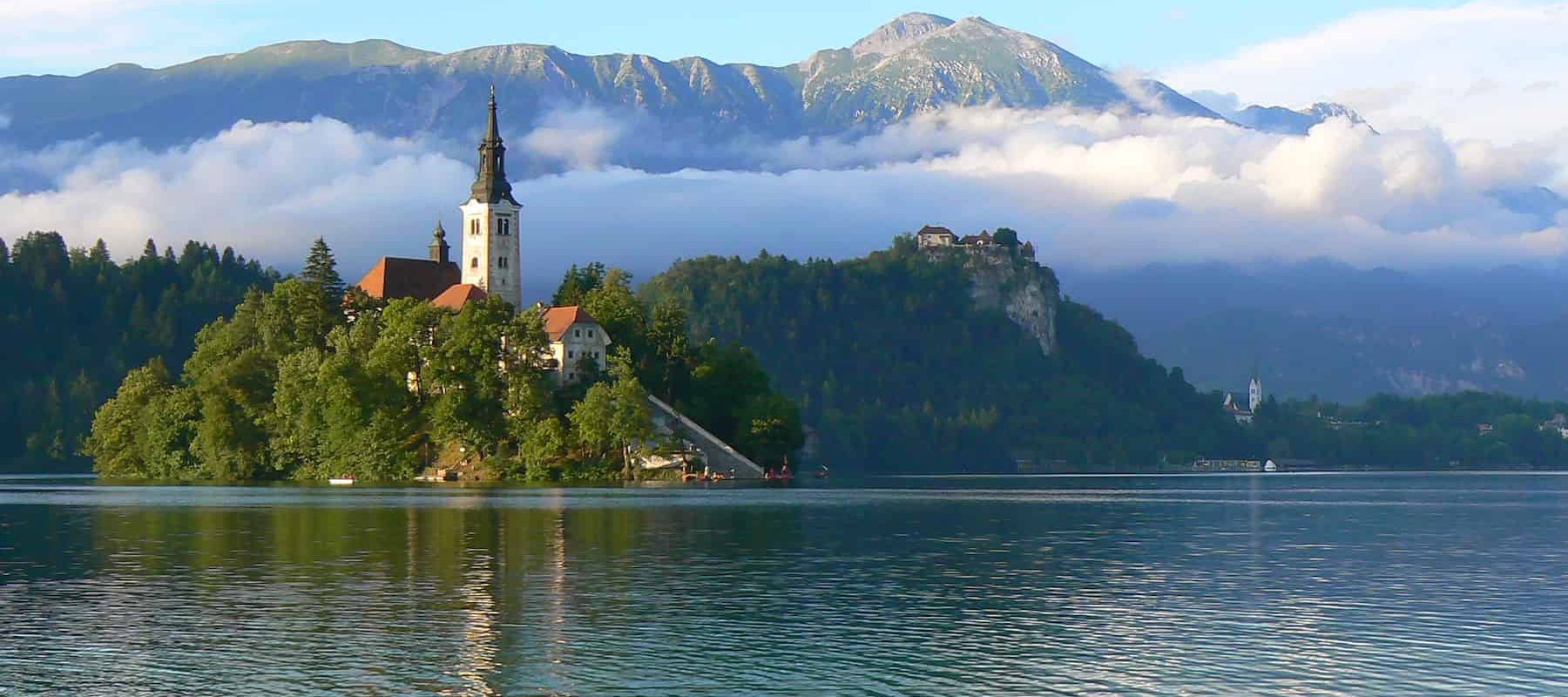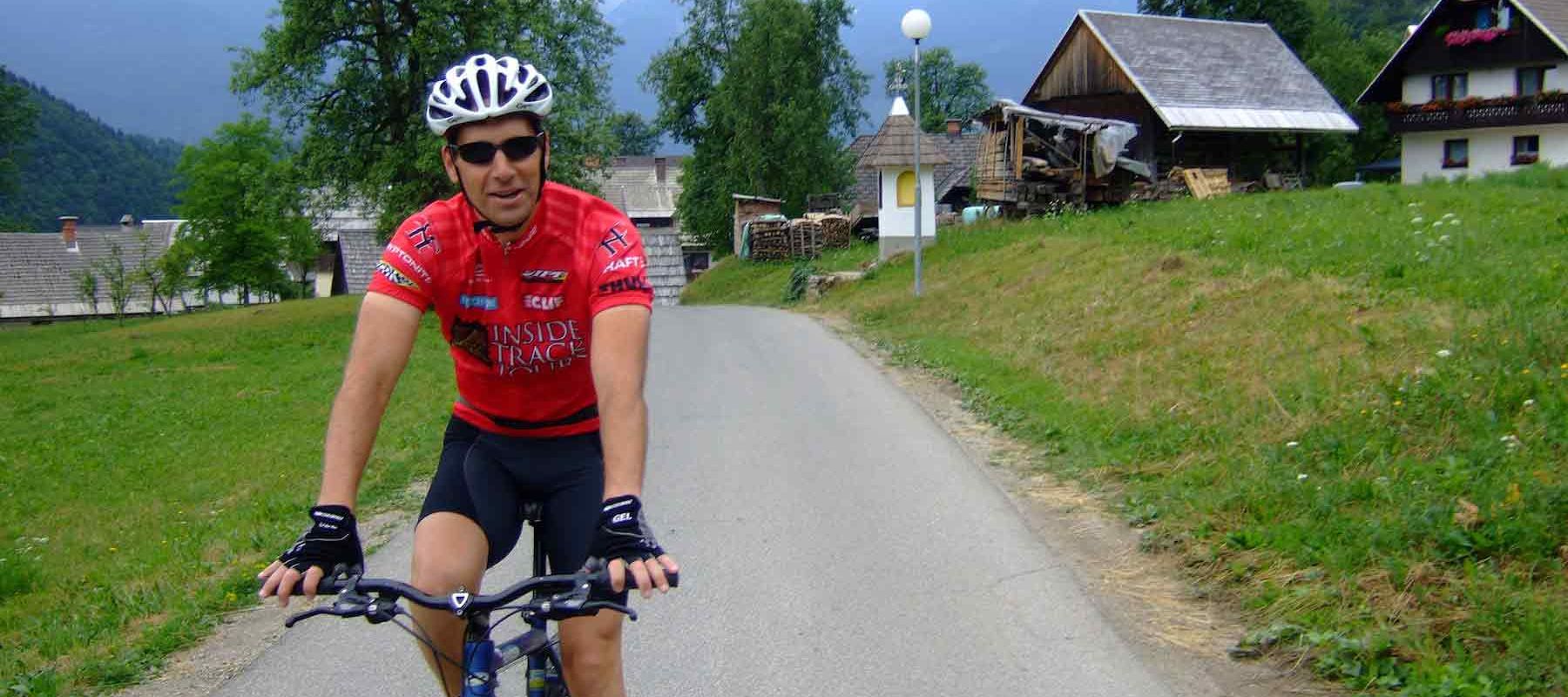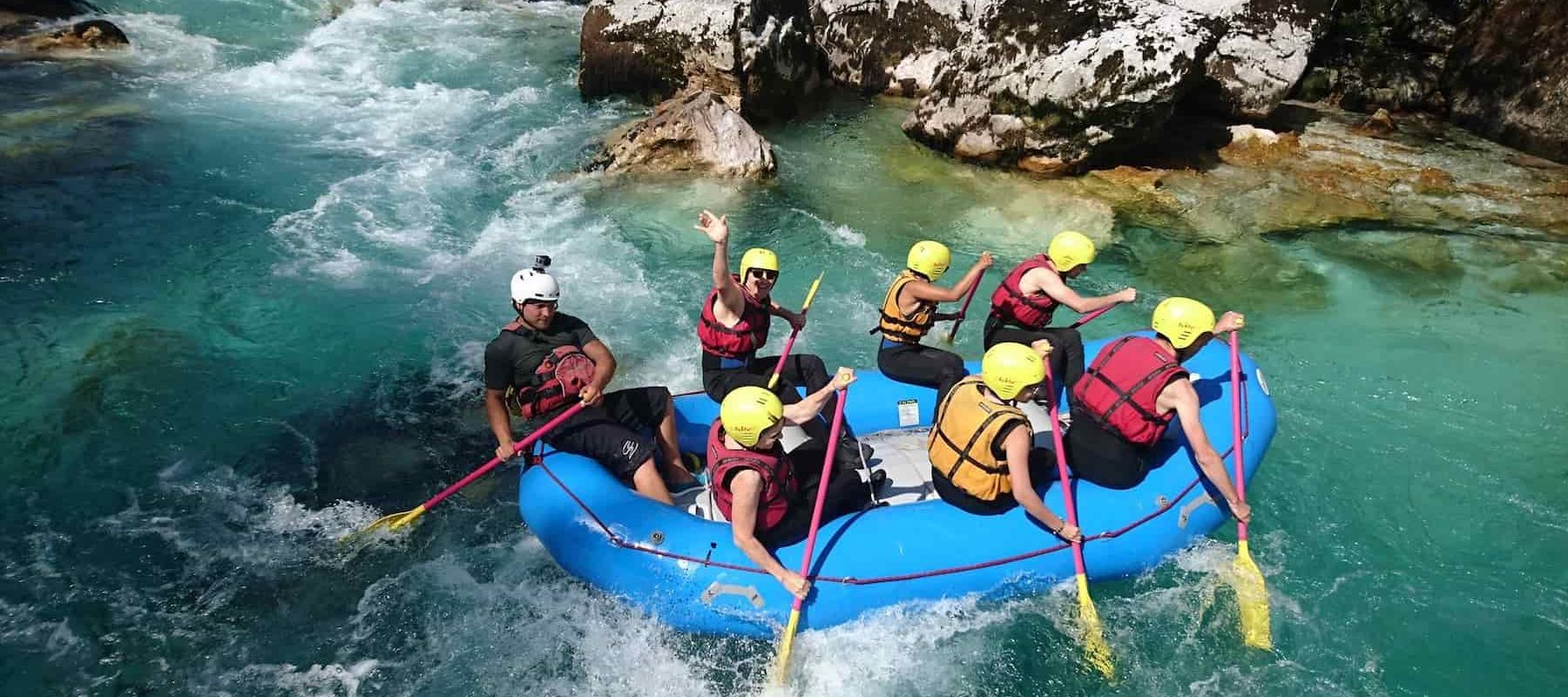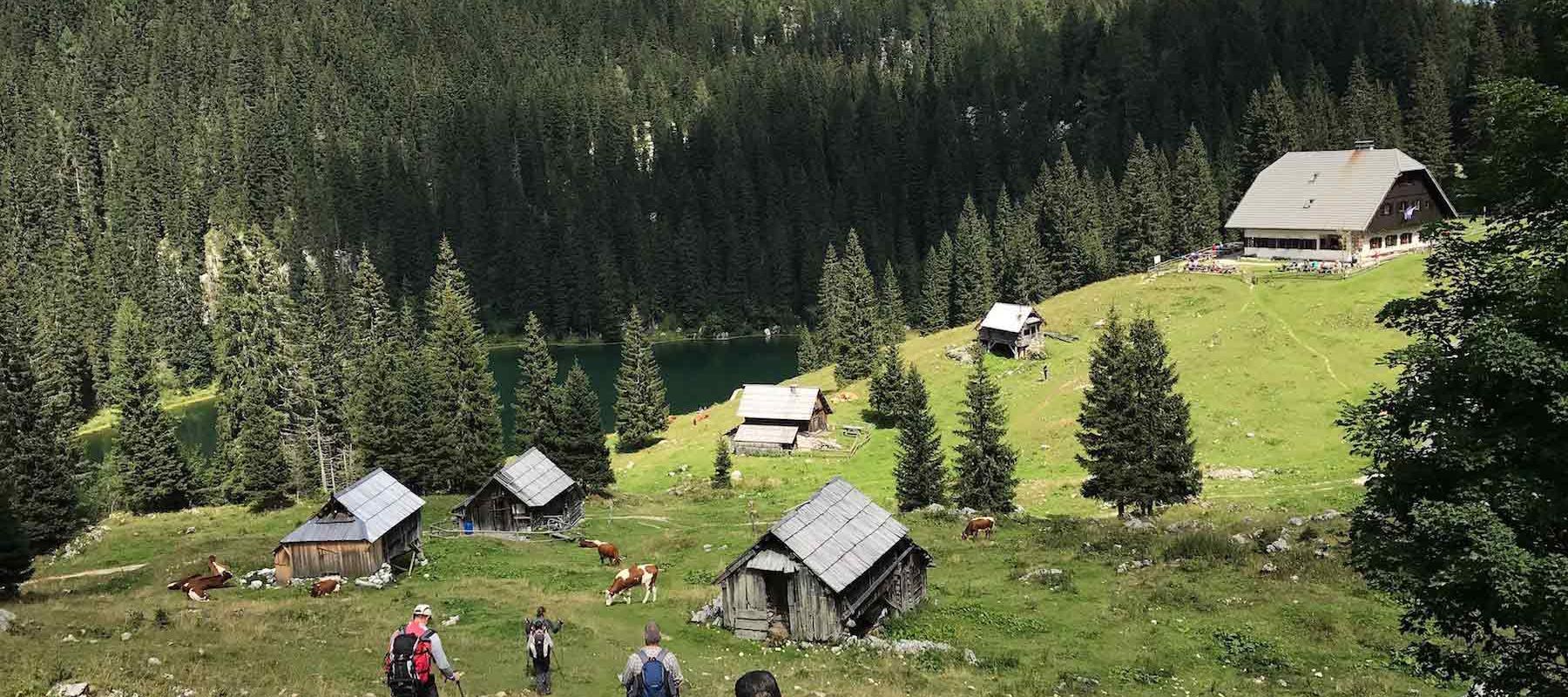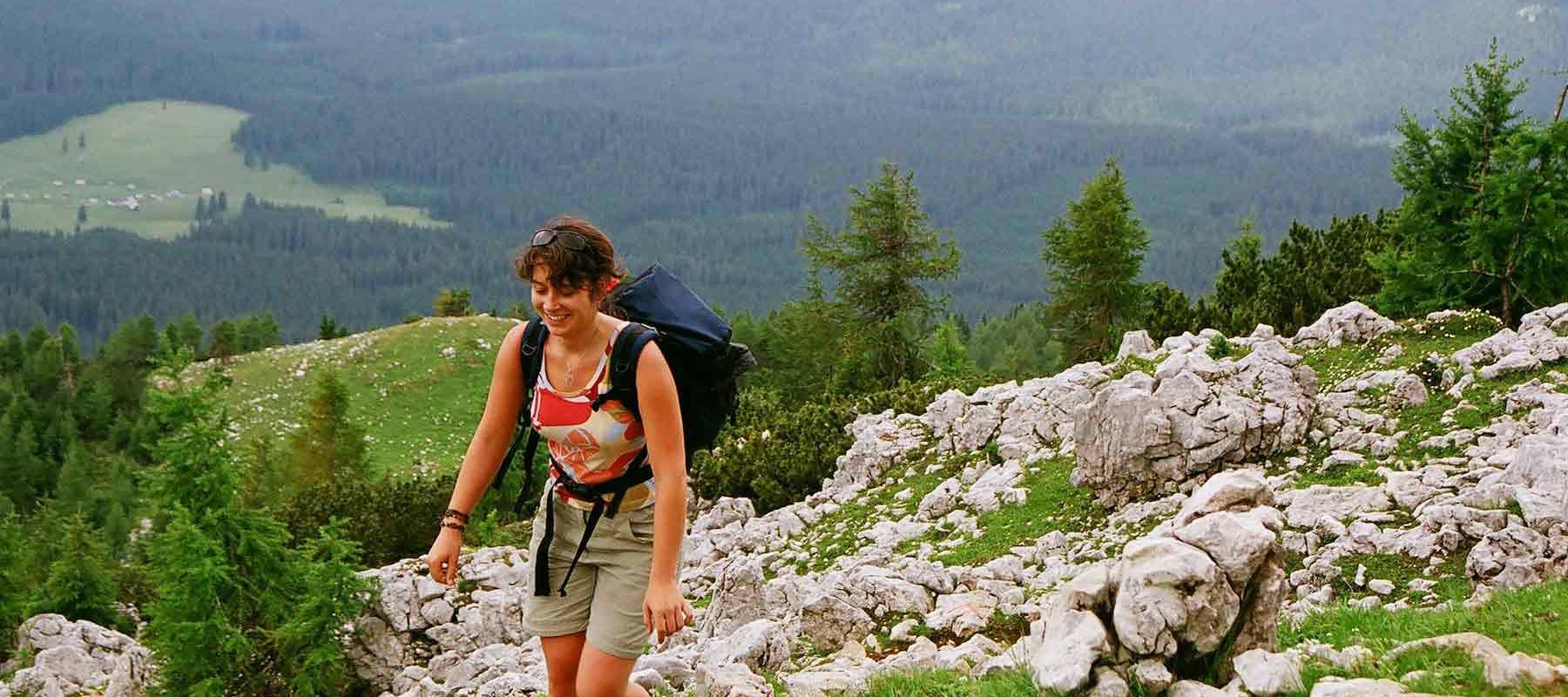 Slovenia Adventure: Julian Alps & Beyond
Trip Overview
(Biking, Hiking, Kayaking and Whitewater Rafting)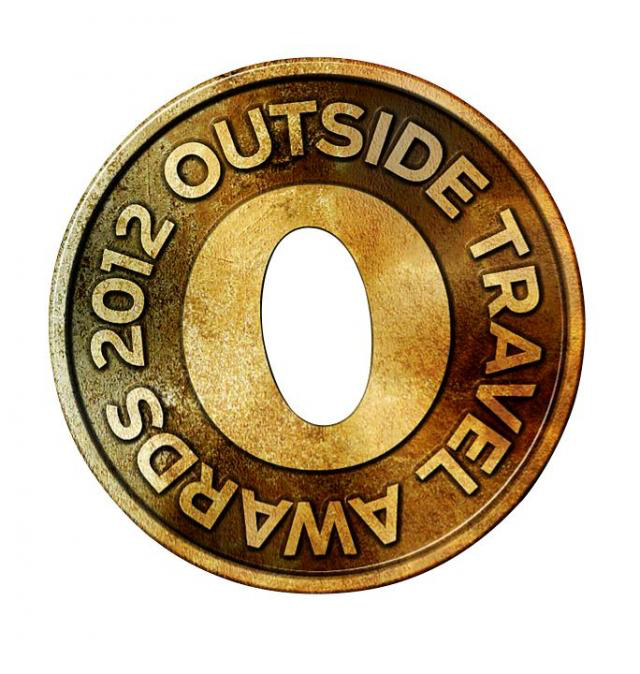 For those looking for a new and undiscovered adventure trip, Slovenia is an adventure travel destination gem full of hidden surprises.
This tiny country, part of former Yugoslavia, is sandwiched between Italy, Austria, Switzerland, France, Croatia and Lichtenstein. It possesses all the beauty of its surrounding countries, including the towering Alps, dense pine forests, crisp turquoise lakes and beautiful Baroque architecture.
On this double dose adventure trip, we combine both Slovenia and Italy. We'll hike into the luxurious Julian Alps, kayak down the Sava River, and take a cycle tour through quaint villages right into Italy. Here we'll stop for a local Italian feast before returning to Slovenia to whitewater raft down the turquoise waters of the Soča River.
This itinerary is fun-filled, infused with local culture, and all in a gorgeous natural setting. Add in great wines, gourmet meals and you have all the ingredients for a sophisticated multi-sport extravaganza.
WOW FACTORS
Triglav National Park Hikes, a land of turquoise lakes, waterfalls, limestone peaks, and gorges.
Kayak the Sava River passing through picturesque Slovenian countryside with views of the Julian Alps
Cycle Tour through picturesque villages in the 'Tuscany of Slovenia', stopping to sample some wine at local vineyards
Awarded as one of the '5 Best Small-Group Adventures Across the Globe' by Get Lost Magazine.
Outside Magazine awarded this a top trip for active travelers visiting Slovenia.
"BikeHike Adventures is thrilled to be included in Outside's Award for Best New Frontier. I hope this results in more travellers discovering the beauty of Slovenia, one of Europe's emerging adventure meccas full of hidden surprises!" 
-- BikeHike Adventures' Director, Trish Sare
Itinerary & Map
Day 1
Ljubljana
Arrival
Upon arriving in Ljubljana make your way to your hotel in the old part of the city. Your stay is in a comfortable boutique hotel in the centre of the city. Upon arrival at your accommodation you'll receive confirmation of your start time the following day.

Accommodation: Hotel
Meals: none
Day 2
Ljubljana & Bohinj
River Kayaking
We leave Ljubljana this morning and head to Bohinj where our local kayaking crew will warmly welcome us. We'll gear up with river kayaks, spray skirts, helmets and paddles and our guides will lead us through an instructional and safety briefing on how to paddle down the river safely. Once we're confident with the instructions we'll meander down easy class II rapids on the Sava River. This paddling journey is through the picturesque Slovenian countryside with views of the Julian Alps. Once we take out of the river we'll drive to a picturesque location for a delicious picnic prepared by our guide. The remainder of the afternoon is at leisure to enjoy Bohinj. Overnight accommodation in a comfortable hotel in Bohinj.

Kayaking Distance: 9 km / 5 mi
Kayaking Duration: 2 – 3 hours
Accommodation: Hotel
Meals: Breakfast, Lunch
Day 3
Bohinj & Triglav National Park
Hiking
This morning we leave the bulk of our luggage in storage at our hotel and carry a small overnight daypack with us for our 2 day trek to Triglav National Park. The day starts with a drive to one of the trailheads and from there we set off on a full day of hiking high above the village of Bohinj. The path ascends through an evergreen forest, eventually reaching the heart of the craggy Julian Alps. The terrain is mostly rocky today so expect lots of uneven ground. Once we reach the highest point of the day, the viewpoint of the Seven Triglav lakes will be below. It is a spectacular landscape of turquoise lakes, limestone peaks and giant boulders scattered across the surrounding area. Set in the middle is The Seven Lakes Mountain Hut where we spend the night in dormitory-style lodging.



Hiking Duration: 6 hours
Hiking Distance: 8km / 5mi
Ascent: +1,100 m (3,609 ft)
Descent: -150 m (490 ft)
Accommodation: Dormitory Lodging in a Mountain Hut
Meals: Breakfast, Lunch, Dinner
Day 4
Triglav National Park & Bohinj
Hiking
We start the day with breakfast at the mountain hut, then lace up our hiking boots for a second day traversing through the pristine Triglav National Park to Bohinj valley. We meander along undulating paths with wide-open views of the green pastures and surrounding Julian Alps. The final part of the trek is through an evergreen forest, and the spongy trail is strewn with pine needles and honeycombs. We return to the same hotel in Bohinj.

Hiking Duration: 5.5 hours
Hiking Distance: 7km / 4mi
Ascent: +100 m (330 ft)
Descent: -1,300 m (4,265 ft)
Accommodation: Hotel
Meals: Breakfast, Lunch
Day 5
Lake Bohinj & Bovec
Biking
After a hearty breakfast we set out on touring hybrid bikes to explore the picturesque villages surrounding Bohinj. We ride on winding paved and dirt roads that carve through villages with wooden homes, decorated with baskets of scarlet geraniums in their windows, reminiscent of Swiss architecture. Midday we break for a delicious picnic lunch prepared by our guide. Then it's back on our bikes riding along a forest trail that leads to Lake Bohinj. After our day of biking we will drive to the Slovenian adventure centre town of Bovec, located in the unspoiled alpine valley where you'll find the amazing emerald Soca River. We'll check into our hotel and the remainder of the evening is at leisure to experience the town of Bovec.

Biking Distance: 22 km / 14 mi
Biking Duration: 3 - 4 hours
Ascent: +300 m (985 ft)
Descent: -300 m (985 ft)
Accommodation: Hotel
Meals: Breakfast, Lunch
Day 6
Bovec, Soča River & Brda Wine Country
Whitewater Rafting
Today we switch gears and have a morning of liquid adventure whitewater rafting on surging emerald swells of the Soča River. This river is renowned to be one of the most beautiful in Europe. After rafting we head to the Kolovrat range where structures of the third Italian line of defense are densely tossed on both sides of the state border. A special approach to the restoration of these positions was the use of original building materials (wire nets for fortifying slopes, corrugated sheets, slates, etc.) from the time of the First World War. Accommodation in a comfortable boutique hotel in Brda Wine Country.

Rafting Distance: 8 km / 5 mi
Rafting Duration: 1.5 – 2 hours
Accommodation: Hotel
Meals: Breakfast, Dinner
Day 7
Brda, Italy & Ljubljana
Biking
We wake early with the long daylight, feast on a healthy Slovenian breakfast and then we're back on our bikes cycling through the Brda region, known as the Slovenian Tuscany and wine region. Brda is a land of castles, vineyards and small white churches, often situated on the top of the hills overlooking the villages. We'll pedal from village to village experiencing the natural and cultural heritage of this area. The farm roads here crisscross the national borders between Slovenia and Italy, and we'll cycle across the border and into Italy for a short visit so that you can experience two countries in one trip. Midday we'll break for a delicious picnic lunch in a beautiful location. Late in the afternoon we'll make our way back to Ljubljana for our final night in Slovenia. Overnight stay in a comfortable boutique hotel in Ljubljana.

Biking Distance: 23 km / 14 mi
Biking Duration: 4 - 5 hours
Ascent: +700 m (2,297 ft)
Descent: -700 m (2,297 ft)
Accommodation: Hotel
Meals: Breakfast, Lunch, Dinner
Day 8
Ljubljana
Departure
This is the end of your Slovenia adventure. Depending on your flight time, you may have time to explore this lovely city a bit more before arranging your transfer to the airport for your international flight back home or onward within Europe.

Meals: Breakfast

NOTE about Ascent/Descent numbers:

The ascent/descent numbers are usually generated using Ride with GPS. The numbers are TOTAL ascent/descent for the day and these numbers do not suggest altitude. There are usually multiple small ascents and descents added up throughout the day to reach this total ascent/descent for the day. (While our numbers are generally consistent with Ride with GPS, depending on the mapping technology used, numbers may vary).
What's Included
TRIP INCLUSIONS:
All accommodation (twin shared), meals as indicated (B=breakfast, L=lunch, D=dinner), all internal transportation, equipment and English-speaking guides.
TRIP DOES NOT INCLUDE:
International airfare, airport departure taxes, airport transfers*, gratuities, meals not included and items of a personal nature.
MEALS:
7 Breakfasts, 5 Lunches, 3 Dinners
ACCOMMODATION:
Hotel: 6 Nights
Mountain Hut: 1 Night
*We can arrange airport transfers on your behalf as an add-on. Let us know at time of booking and we can arrange a quote for you. 
Trip Facts
Weather in Slovenia
Slovenia is temperate with four distinct seasons, but the topography creates three individual climates. The northwest has an alpine climate with strong influences from the Atlantic with abundant precipitation. Temperatures in the Alpine valleys are moderate in summer but cold in winter. The coast and western Slovenia as far north as the Soca Valley has a Mediterranean climate with mild, sunny weather much of the year, though the burja, a cold and dry northeasterly wind from the Adriatic, can be fierce at times. Most of eastern Slovenia has a continental climate with hot summers and cold winters. Slovenia gets most of its rain in March and April and again in October and November. January is the coldest month with an average temperature of –2°C and July the warmest at 21°C.
Travel Documents
Citizens from Canada and USA require a valid passport to enter Slovenia. The passport must be valid for at least six months beyond the date of arrival. A travel visa is not required if travelling with a Canadian or American passport. Citizens of other nations should check with their nearest Slovenian Embassy for visa requirements.
Food and Water
Slovenian cuisine has been influenced by Austrian, Italian, south Slavic and Hungarian kitchens and is therefore a mix of tastes and textures. A typical main meal includes meat (beef or chicken), beef or chicken soup, green salad, and to finish off, apple, cherry, or cheese strudel with coffee. No matter the season, Slovenes serve a daily green salad with vinegar-and-oil dressing. Potatoes, onions, cabbage, celery, carrots, bananas, apples, and walnuts round out the dietary staples. The forests provide a variety of mushrooms, berries and nuts.
FAQ
Can I take this trip if...
I am a solo traveller? How does solo accommodation and costing work?
Many of our travellers (both men and women) join as singles. On average, BikeHike groups are 75% single travellers and 25% couples. Unlike many adventure travel companies, we don't charge single supplement fees to solo travellers. Instead, we pair you with another traveller of the same gender. If we can't find you a roommate, you get your own room at no additional charge. A single private room supplement fee is only required if you specifically request a confirmed private room for the duration of the trip. Learn more about solo travel with BikeHike. 
I have special dietary requirements?
We will do our best to accommodate special dietary requests (e.g. vegetarian, gluten free, etc.), but ask that you please discuss your request with us when signing up for a trip.
Accommodation
Most of our trips include comfortable mid-range accommodations. This includes accommodation that provides a clean and comfortable experience in characterful surroundings that reflect the destination. To build stronger connections with the communities and support the local economies, we avoid using large international chain brands on BikeHike trips. 
More about the accommodation we use on this tour in Slovenia
SMALL HOTELS
BikeHike prefers small hotels that showcase the character and local flair of each destination. Throughout this tour, we have hand-picked accommodations for you that showcase Slovenia's character and charm.
Some nights, we will be staying in some especially charming inns that resemble more of a western style B&B than a hotel. Often times, these stays are a highlight of the trip as they really connect you to the small villages where you'll be visiting. To really experience these places, the only choice is local style accommodation. For example, we will stay in Bohinj, a small city in northwestern Slovenia of only 2000 inhabitants and Brda, Slovenia's Tuscany-esque wine region, that has a population of less 6000 people. To really experience these places, the only choice is local style accommodation. The level of local immersion in these places will be unparalleled and the resulting experiences are ones we would not be able to have otherwise.      
CABIN
One night in particular includes a night in a rustic mountain hut located within the Triglav National Park. Here, you can enjoy an authentic mountain experience sleeping in dormitory-style lodging after a day of exploring the area's lakes and attractions.
Click HERE for more information about accommodation styles.
Trip At A Glance
Day
Destination
Activity

Duration

Distance
Ascent / Descent
Lodging
Meals
1

Ljubljana

Arrival

—
—
— / —

Hotel

—
2

Ljubljana & Bohinj

River Kayaking

2 - 3 hours

— / —

Hotel

3

Bohinj & Triglav National Park

Hiking

6 hours

+ 1,100 m (3,609 ft)

- 150 m (490 ft)

Mountain Hut

4

Triglav National Park & Bohinj

Hiking

5.5 hours

- 1,300 m (4,265 ft)

+ 100 m (330 ft)

Hotel

5

Lake Bohinj & Bovec

Biking

3 - 4 hours

Hotel

6

Bovec, Soča River & Brda Wine Country

Whitewater Rafting

1.5 - 2 hours

— / —

Hotel

7

Brda, Italy & Ljubljana

Biking

4 - 5 hours

+/- 700 m (2,297 ft)​​​​​​​

Hotel

8

Ljubljana

Departure

—
—
— / —
—