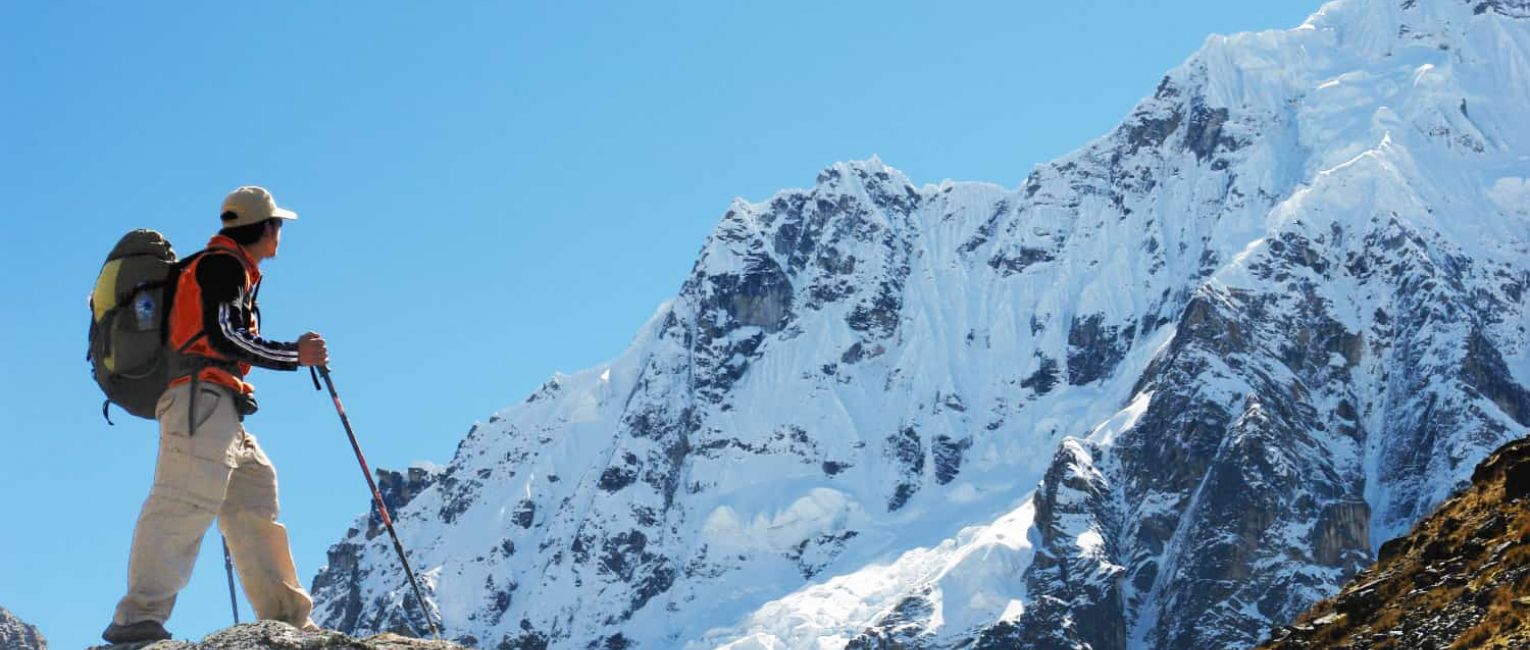 How Much Should Adventure Travel Tours Cost?
Like most products and services, you can spend as much or as little as you want on your adventure vacation – from uber-swanky 5-star experiences to ultra-budget tours on a shoestring. The real question is, what is it that you want and how far can/should you stretch your dollar to get it.
Tour prices and offerings vary drastically from company to company and region to region. According to an industry sample taken in 2011, the average adventure tour's cost-per-day is roughly $359. The lowest and highest cost-per-day are approximately $157 and $884 respectively.
In general, less expensive tours offer lower-end accommodation, less support (administrative, organization, customization, and guides), and a limited set of offerings included in the trip price. These tours are great for people who want the bare essentials taken care of and plan to spend more money along the way as they please. Moving up towards the more expensive adventure tours, we typically find high-end equipment (racing bikes, kayaks, etc), elaborate hotels, larger numbers of experienced guides per traveller, and often a more all-inclusive price tag.
Keep in mind, the higher the expense of the packaged vacation, the more likely you are to pay for something you don't need. Some travellers don't mind this. Others do. It really depends on where you want to be in the spectrum.
Here are our 5 tips to plan for your next trip:
5 Tips To Budget For Your Adventure Vacation.
1. 5-star hotels are a waste if you're only using them to sleep
High-end hotels are great, but only if you're actually using them. If the vacation you're interested in involves long and active days outdoors with meals along the way, 5-star accommodation may not add as much value to your vacation as it would in a leisure setting.
When you finish a long-distance bike ride or a day of trekking you might want that extra comfort at the end of the day, or you might just want to hit the pillow and rest without a care in the world. 
2. Company reviews will reveal if a tour's price is justified
Occasionally tours with seemingly very similar offerings have very different prices. This makes it difficult to discern which ones are the better value.
Fortunately, online reviews have drastically increased the transparency of adventure travel companies. The truth is, there are a slew of tour companies out there that are passionate about travel.
These companies go above and beyond to share the excitement they've found in regions all over the world. In most cases, these companies will be exposed in their reviews.
3. Make sure your destination is aligned to your needs
A commonly overlooked reason for trip dissatisfaction is the occurrence that the country wasn't equipped to handle the expectations of the traveller.
Moving from 1st to 3rd world territories presents a complication for travellers who expect the western definition of luxury and amenities. If you're looking for an upscale experience in places that aren't accustomed to that style of travel, expect to pay severely inflated prices.
Otherwise, ask yourself if the place you are wanting to visit is aligned with your particular travel style. Ensuring your expectations are aligned will help keep you on budget.
4. Self-guided tours are cost-effective
If you're a traveller looking for an independent experience with all the logistics taken care of, self-guided tours are likely for you. With no guide fees to factor into trip costs, companies are able to offer tours at reduced prices.
If you are traveling for an extended trip it is definitely worth considering expenditures such as vaccinations, PCR tests, travel insurance, and visas.
5. The extras can add up
Many travelers deem something like travel insurance as unnecessary but they couldn't be more wrong. Even for a weekend trip, travel insurance is one of the most important things to consider when traveling. Especially for the active traveler who might be taking on activities such as rock climbing, kayaking, whitewater rafting, long-distance biking. Anything can go wrong at any time so it's important to stay covered.
Nowadays, so much is needed to leave your own country let alone get into another. From PCR tests at the airport, vaccinations to enter a country, and the cost of obtaining a visa for your trip, all of these additions we never think about until it comes time to actually do it. So it's important to plan ahead and budget for the extras.
We hope our tips can help you plan effectively for your next adventure tour!
Happy Travels
BikeHike Adventures