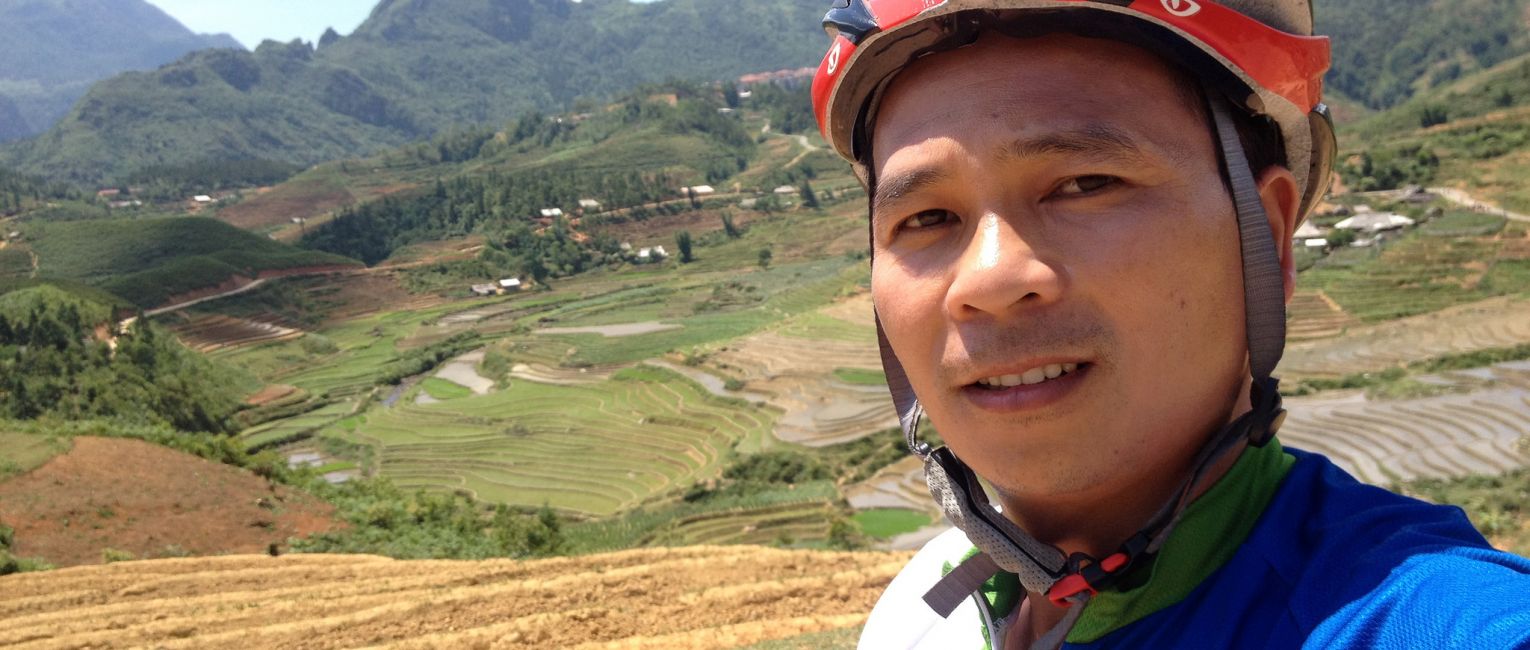 The guide reviews are in: What you love most about our guides
We love our guides. So, we're thrilled to hear that you do too! Here are a few guide review highlights from our notebook at the office. We love hearing from our travellers, and this post is a mere sampling of the great reviews we've been hearing from you lately. We just couldn't keep these to ourselves!
PERU
Our Peru trip has always been such a hit with our travellers lately. And our guide there, Miguel, is a large reason for this. We absolutely adore Miguel, but you don't have to listen to us. Here's what one of our recent travellers had to say about Miguel.
"Miguel was an outstanding guide, very passionate about his country and his role with BikeHike. He was extremely considerate regarding the clients, always helpful and accommodating. He took great length to explain all aspects of the trip, history, local lore, etc…he was by FAR the best guide (and I listened to others with other companies). Excellent demeanor, pleasant, unflappable, can't say enough. High personal and professional integrity, fun-loving and understood the individual clients."
GALAPAGOS / ECUADOR
We cannot stop singing the praises of our Ecuador (mainland) and Galapagos guide, Jorgen…and apparently neither can you. Nearly all of the our messages from travellers sound like this one that recently landed in our inbox.
"Jorgen. What a guy. That guy is just so nice, personable…and knowledgeable! He is also a master of logistics, I have to say.  We would not have been able to accomplish nearly as much on our trip had it not been for his expert knowledge of the islands and the people there… man does that guy have connections. He moved us around the islands seemingly effortlessly (but I know it was really that he just makes it look easy!). Thank you BikeHike for having such a super Galapagos guide!"
VIETNAM
Virtually every picture we have of our Vietnam guide is a smiley one. And, little surprise, our travellers are usually in the same photo frame beaming with joy too. Here's a snippet from a recent traveller raving about our star Vietnam guide, Hoa. He is really the key ingredient that makes our Vietnam trips special.
"We just finished our trip but I had to write to you right away to tell you how much we enjoyed having Hoa as our guide. Hoa is fantastic.  He was so good at anticipating our every need. He is so good at reading people that he knew what we were thinking and needing before we even told him! Top that with the fact that he is a fun, upbeat guy. He also taught us so much about his culture and Vietnam's people, places, and history  Outstanding trip and guide."
SLOVENIA
Slovenia may be off of some people's Europe radar, but this destination is truly a rising star and provides the European charm you're seeking without the massive tourist crowds. And, as with all BikeHike destinations, we have a guide there who is incredibly focused on providing the best experience there possible. Here's what a traveller wrote to us earlier this summer.
"The guides made our trip… I felt they really went above and beyond… The guides welcomed us both with open arms and really made this trip special… Jure's passion for Slovenia is 2nd to none…"