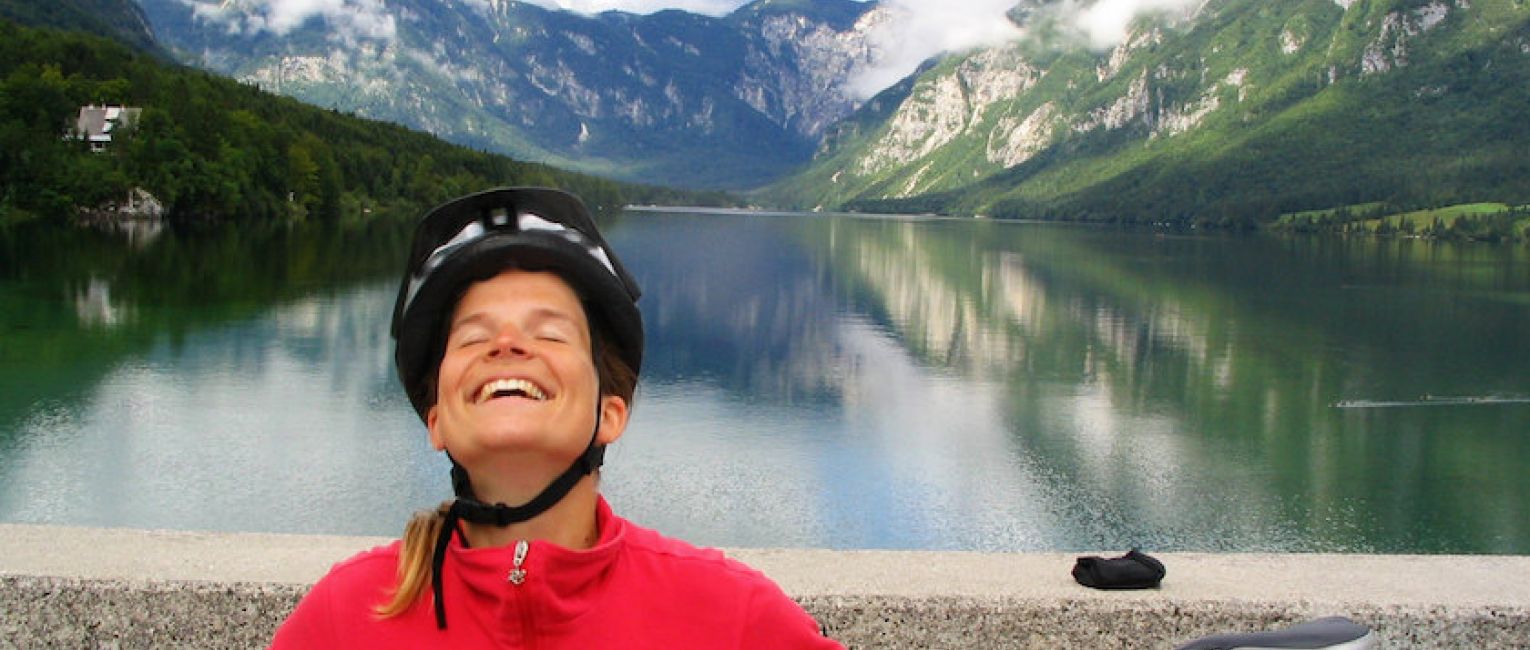 10 Reasons to Visit Slovenia: Europe's Hidden Gem
For those looking for the new and undiscovered, Slovenia is a hidden gem full of adventure and breathtaking natural beauty. 
This tiny country, which was once part of former Yugoslavia, Slovenia boasts a varied landscape of towering mountains, dense pine forests, crisp turquoise lakes, an extensive cave system, fast-flowing rivers, the Adriatic Sea, beautiful countryside with rolling hills and vineyards, vibrant cultural cities and an impressive amount of historic castles. 
With all that, Slovenia's combination of natural beauty, outdoor activities, and cultural attractions make it a prime location for adventure travel.
Here are our 10 top reasons to add Slovenia to your travel wish list:
1. Slovenia Is a Hidden Gem
Nestled away in the heart of Europe, Slovenia is a hidden gem just waiting to be discovered. 
It's quite a small country located in Central Europe that tends to get overshadowed by its neighbors such as Italy, Austria, & Croatia.
However, in contrast to most European countries, you won't be overwhelmed by crowds of tourists on vacation during peak times. Sure, some spots and locations may pick up crowds, but overall, traveling around Slovenia is a very laid-back experience, even during peak travel months.
You can trust us; once you step foot in Slovenia, you will wonder how such a beautiful place is yet to be truly discovered by travelers en-masse.
For the outdoor enthusiast, there are countless activities – from skiing in winter months and climbing during summer days – as well as hiking trails that wind through lush forests teeming with wildlife. 
For those who like urban exploration, Slovenia's cities are vibrant hubs of culture packed with a history dating back centuries, while its diverse coastline offers up secluded beaches perfect for relaxation or fun water sports alike.
But what really sets Slovenia apart is its unique blend of natural beauty combined with modern conveniences: picturesque villages dotting the countryside paired conveniently with high-speed trains between major towns; archaic castles standing guard atop hilltops that can be reached via public transportation; eco-friendly campsites along riversides offering camping enthusiasts ample comforts without sacrificing their connection to nature…the list goes on! 
No matter what kind of traveler you are - adrenaline junky or relaxed sightseer - you're sure to discover something special at this European adventure haven.
2. Slovenia Is Easy to Travel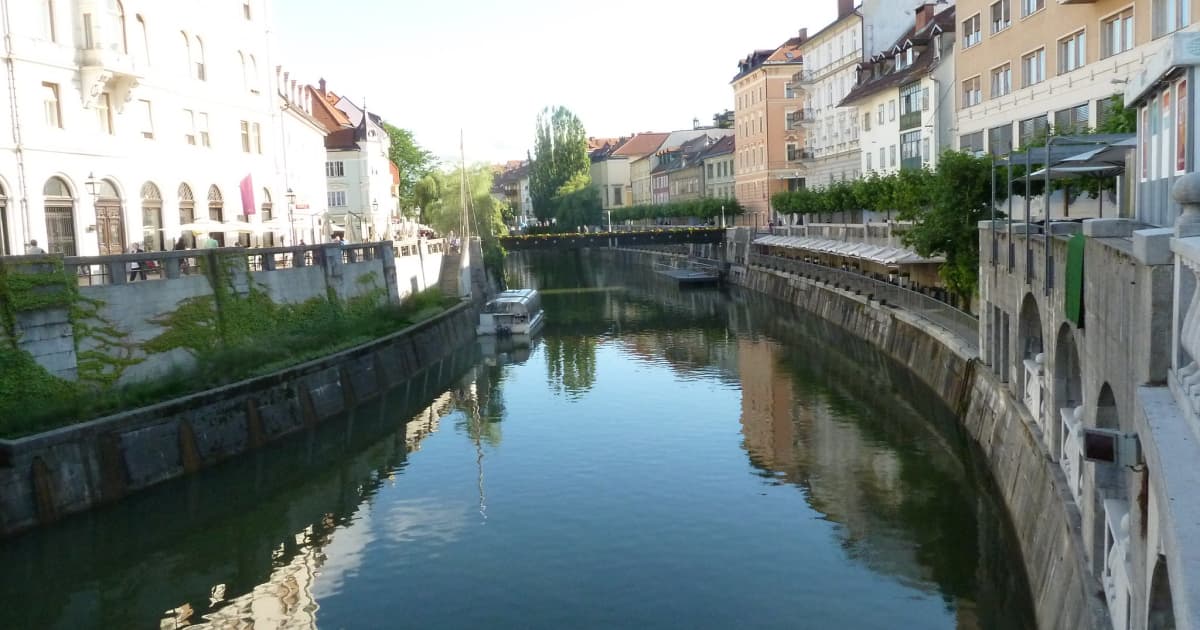 Slovenia is a surprisingly compact country, with a total land area of just over 20,000 square miles.
So, if you're starting from Ljubljana, you can get to any other point in the country within two hours. 
Plus, with top-notch infrastructure across roads and transportation networks connecting major attractions together – everything feels within easy reach during your travels here, making it incredibly convenient to pack as much as you can into your trip.
There are also frequent buses and trains that connect major cities and towns, making it easy to travel without a car.
You can get from the capital city of Ljubljana to the coast in just a few hours, or you could head up into the mountains for some skiing or hiking after exploring the mainland in the morning. 
And Slovenia is bordered by Austria, Hungary, Croatia, and Italy, making it pretty easy to get from or travel to many major European cities.
3. Slovenia Is One of the Safest Destinations in Europe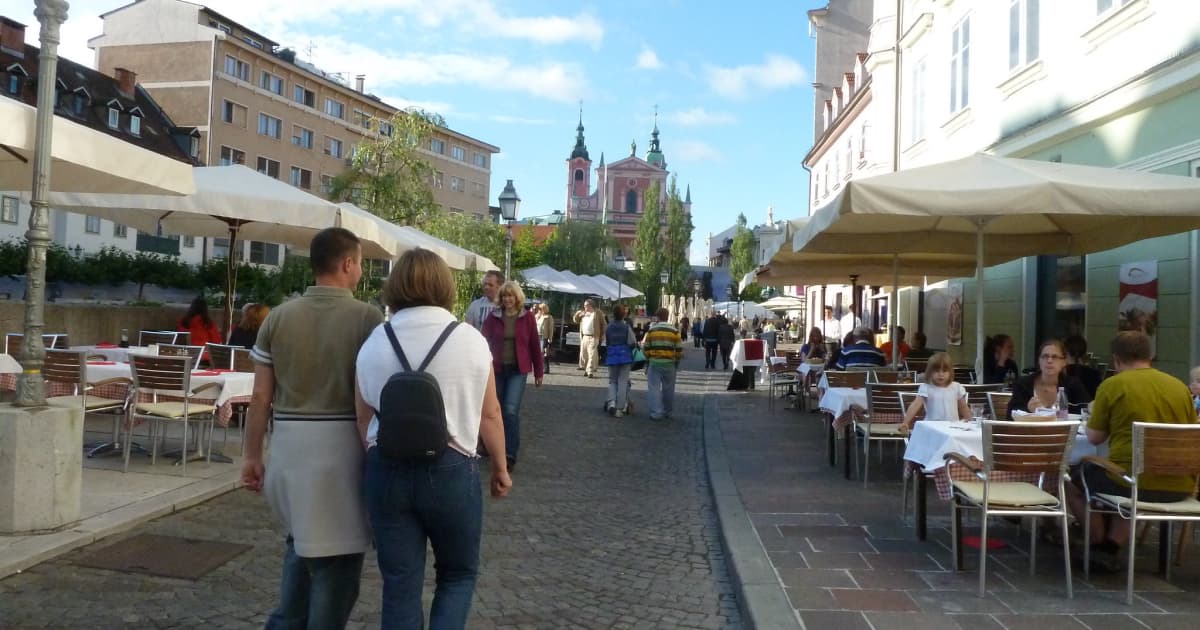 Slovenia is truly one of the safest destinations in the world.
According to the Global Peace Index, Slovenia currently ranks among the top 5 safest countries in the world. And has consistently been ranked one of the safest destinations to visit for many years now.
Crime rates are low, and public safety measures are high - making it an ideal destination for those looking to explore without worry. 
The people there are incredibly welcoming and friendly, which makes traveling even more inviting! 
You'll find that locals love meeting visitors from other countries, whether they come alone or as part of a larger group - and the locals love sharing their culture and way of life firsthand. 
4. Adventure Travel Opportunities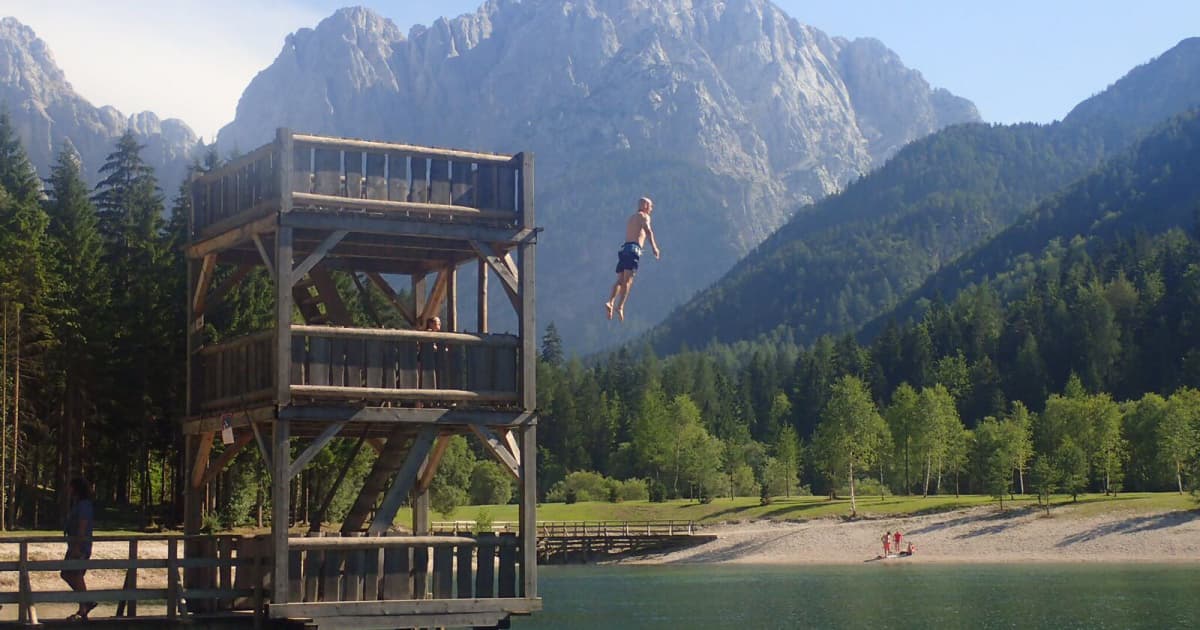 Slovenia is a burgeoning destination for adventure travelers seeking thrilling experiences that are matched with awe-inspiring views. 
Those who traverse its rugged terrain are rewarded with picturesque alpine valleys, pristine lakes, and unspoiled forests that offer unparalleled respite from modern life's hustle and bustle.
The most popular spot for thrill seekers is the Julian Alps.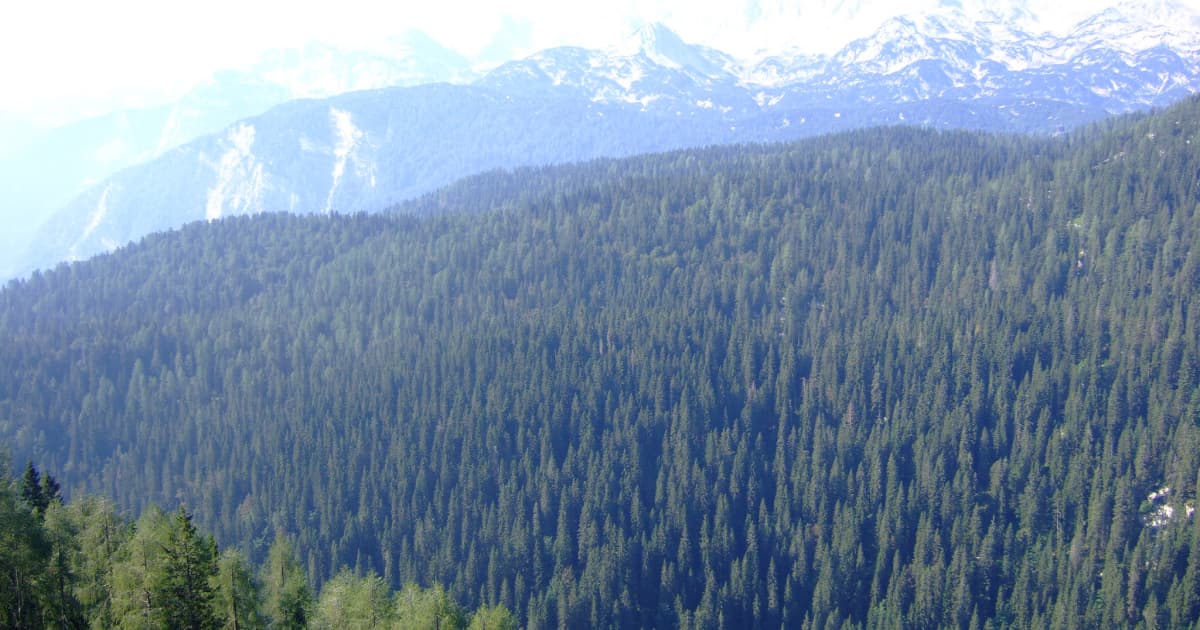 The Julian Alps in northwestern Slovenia are renowned as one of Europe's best spots for mountaineering, rock climbing, and bouldering—all set against stunning backdrops straight out of a picture postcard!
Other outdoor pursuits such as hiking along well-marked trails lead adventurers past snowclad peaks reflecting on crystal clear lakes, while river trips provide visitors with up-close encounters with some rare species like otters or kingfishers – unforgettable memories sure to linger long after your journey has ended!
And if you love being on the water, there are plenty of options in Slovenia to keep you satisfied.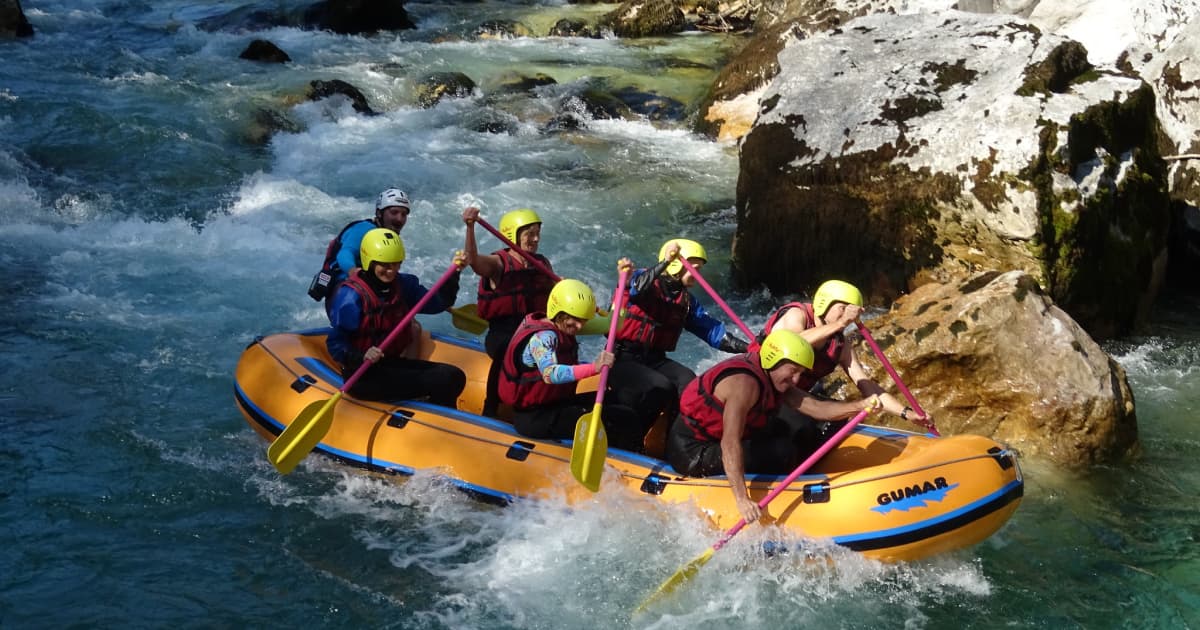 Raft down the emerald waters of the Soca River, renowned as one of the most beautiful rivers in all of Europe. Kayak down the Sava River on class II rapids and admire the views of the Slovenian countryside and the snow-capped Julian Alps. 
SUP (Stand up Paddle) through the old town of Ljubljana on the Ljubljanica River and enjoy the views of the city from a different perspective with its baroque architecture and impressive bridges.
Or why not sea Kayak on the Adriatic Sea, following in the city coastline of Piran with up-close views of its Venetian architecture and towering cathedrals.
5. Hiking in Slovenia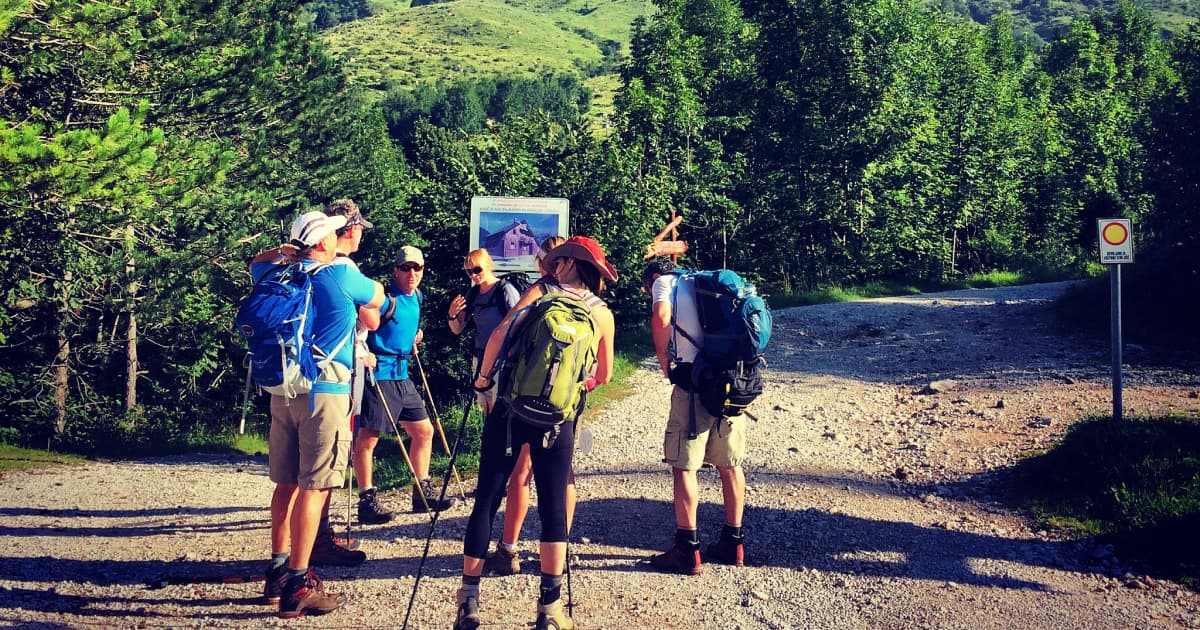 Slovenia offers unparalleled opportunities to explore nature and embark on thrilling hiking adventures. 
Experience unrivaled scenery. Hikers will marvel at the stunning views afforded by Slovenia's diverse landscape. Hike trails with backdrops of snow-capped mountain ridges and deep gorges, or stroll through trails passing blue streams rushing through emerald forests and flower meadows sprouting with wildflowers in summertime.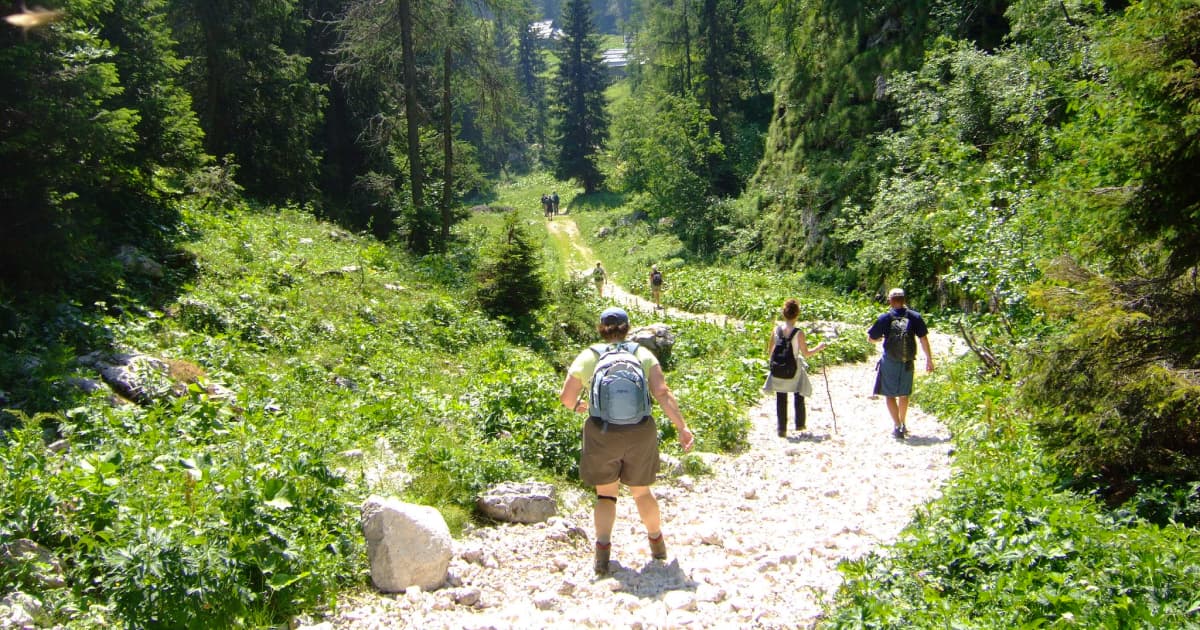 Wildlife is abundant across the trails & parks of Slovenia. Keep an eye out for native species like chamois (a type of goat-antelope), black storks, hares, foxes, or badgers while you make your way up hillside trails or wander along riverside paths!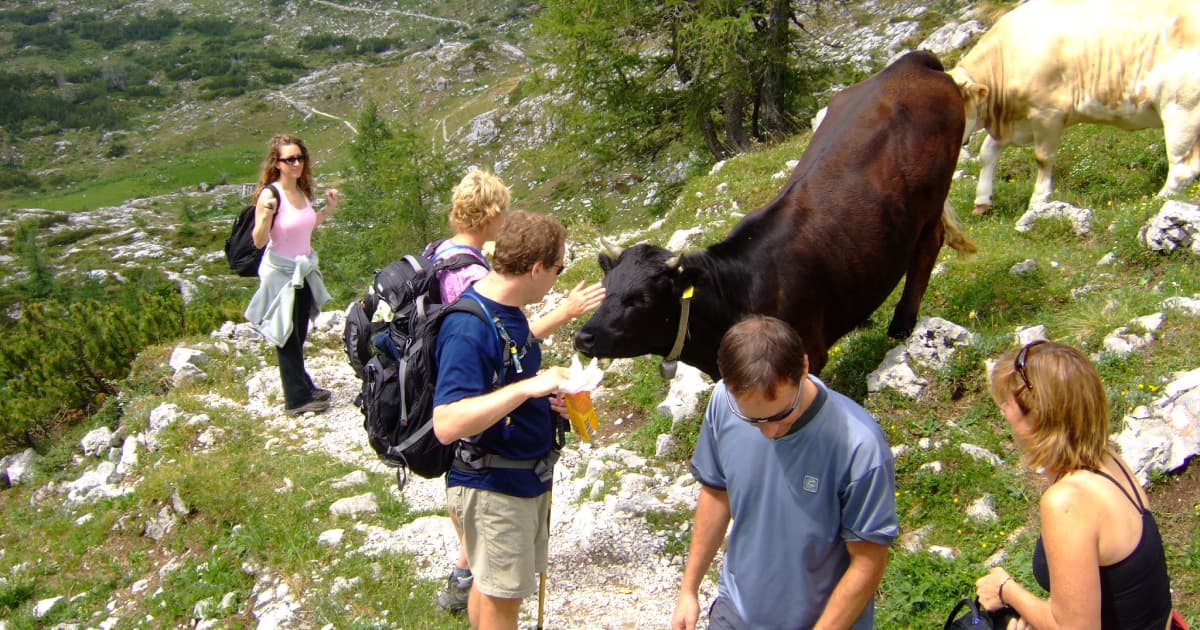 The hiking trails are incredibly well-maintained. 
You can find hundreds upon hundreds miles worth of well-maintained trails across Slovenia catering especially towards hikers. Mountain lodges also dot many parts which offer rest stops as well as traditional homemade meals prepared with locally produced ingredients for hungry adventurers! 
For all hikers, we recommend heading over to Triglav National Park. Triglav National Park is located in the Julian Alps, and is surrounded by turquoise lakes, waterfalls, and picturesque scenery at every turn.
There are numerous hiking trails to choose from for all levels of expertise, and for those wanting to do a multi-day trek, there are basic mountain huts available with dormitory-style lodging.
6. Cycling in Slovenia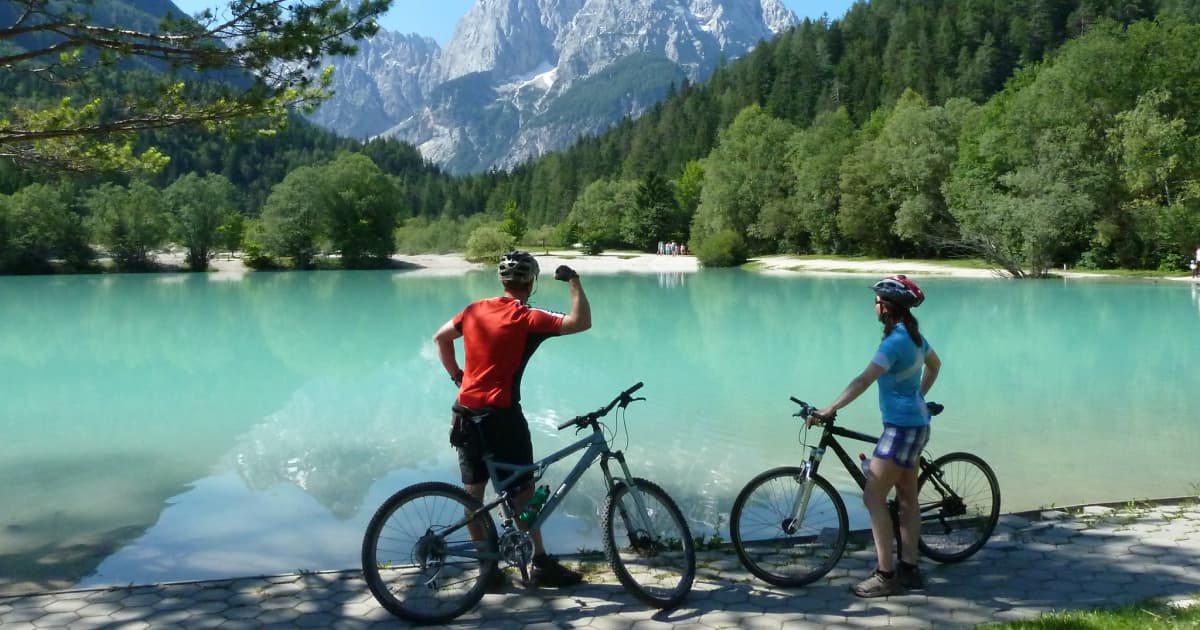 Not just one for the hikers. Slovenia is a fantastic destination for those exploring the country on two wheels. 
With its lush green hills, winding roads through picturesque towns, and plenty of cycling routes crisscrossing the countryside - there is so much you can pack into a day of biking here.
In terms of biking routes, Slovenia offers mild mountain ascents that offer gentle inclines ideal for beginners or leisure cyclists - to challenging steep routes designed only for experienced riders who crave an adrenaline rush.
Cycling in Slovenia could easily be compared to discovering a hidden gem; each turn offers breathtaking views that can take your breath away. 
Other than simply experiencing awe-inspiring landscapes from atop your bike, you'll also have unique opportunities for cultural exploration as well – an idyllic way to experience what life looks like off the beaten track!
Whether you're up early in search of stunning sunrises or exploring during golden hour at dusk—cycling around this remarkable land will leave lasting memories sure to fuel your fire even after returning home.
7. Historical Travel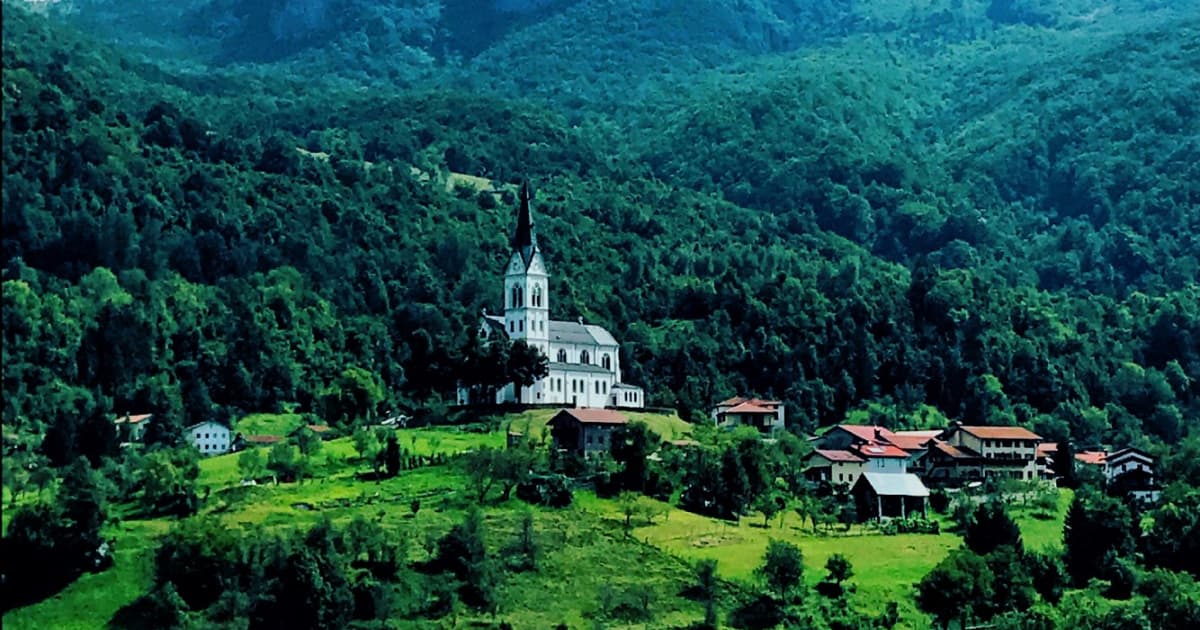 Slovenia is a region of remarkable and captivating history, with a wealth of discovery for any cultural traveler. 
Its journey through the years has been marked by many exciting adventures, conquests, and change. 
From Roman rule to centuries of Austrian occupation followed by Yugoslav control before becoming an independent state in 1991—the small yet vibrant nation of Slovenia offers intrepid travelers a fascinating insight into Europe's past as well as stunning natural beauty for exploration and enjoyment today.
For those interested in learning about Slovenian history, or just European history in general, there are numerous historical sites throughout the country that can be visited. 
The majestic Ljubljana Castle is a great place to start with its walled walking path provides visitors with breathtaking views over the city below while offering glimpses into medieval life along its stone walls from which one can imagine musketeers keeping watch hundreds of years ago during periods when it served as defense against Ottoman invasion forces, or Napoleon's legions attempting to conquer this corner of Europe during his famous "March on Vienna" campaign across Central Europe two hundred years ago. 
Other significant historical landmarks include Metelkova Mesto, where locals have transformed abandoned military barracks into unique street art installations full of cultural venues such as bars, clubs galleries; Maribor Synagogue dating back over three hundred years set amidst charming cobblestone streets lined with quaint shops selling local craftsman wares; and Predjama Castle built directly within a cave face high up inside towering cliffs above the town.
And speaking of caves, Slovenia has a vast network of caves underground, with over 20 of them being open to the public for exploration. 
There are also hundreds of castles in Slovenia with architectural styles ranging from medieval to baroque.
8. Picturesque Landscapes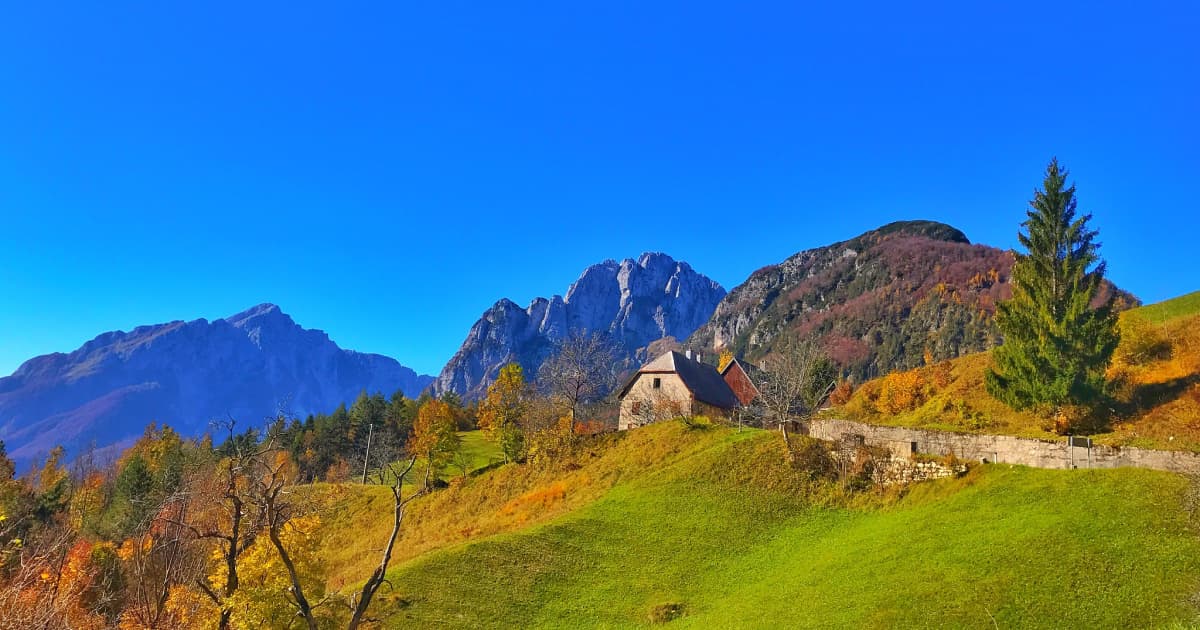 Slovenia is a picturesque and diverse country, offering travelers the perfect combination of natural beauty and cultural attractions. 
Slovenia boasts some of Europe's most stunning landscapes, from rugged mountains to idyllic lakeside villages. 
The Julian Alps provide a spectacular backdrop for hikers and adventurers alike, with breathtaking vistas at every turn. 
Visit Lake Bled - one of Slovenia's most iconic destinations: surrounded by soaring peaks on three sides while its sapphire waters reflect their majesty back again from below. 
Or take a boat across the lake towards Bled Castle, where visitors can explore its grounds before admiring views over the entire valley from up high!
Other must-see spots include The Soce River Gorge, which offers postcard-perfect scenes, including gushing waterfalls tumbling between striking limestone cliffsides! 
Not forgetting Piran – an old fishing town situated along the Slovenian coast boasting traditional terracotta-roofed houses that line cobblestone streets, all within reach of pristine beaches too!
9. Food & Wine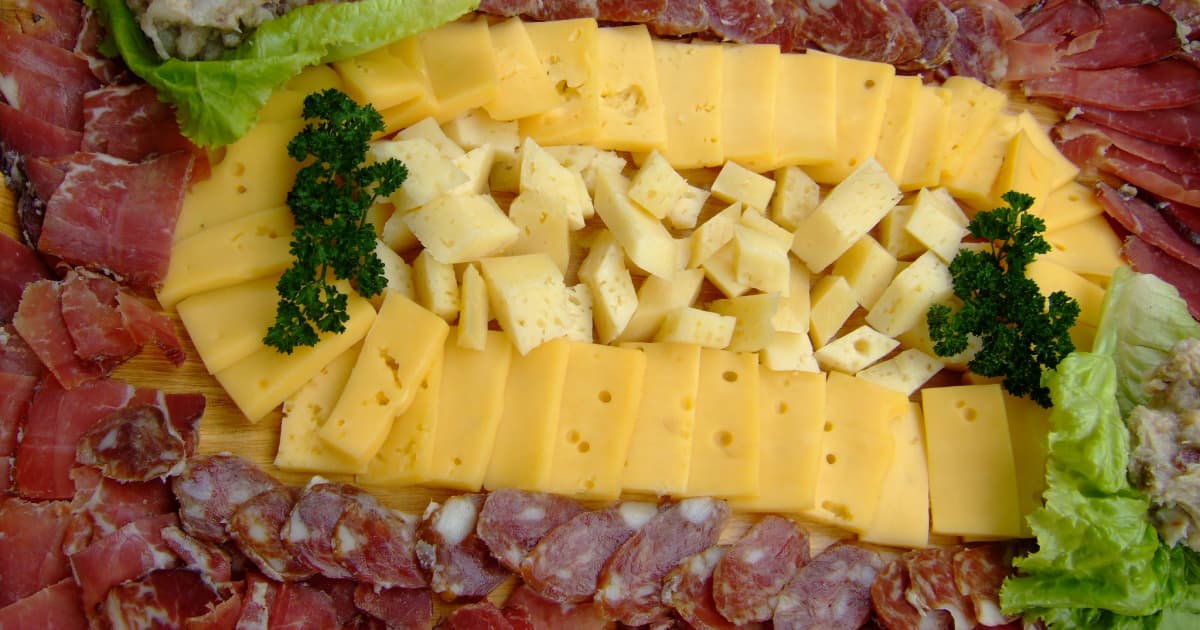 With its delicious local food and wine, Slovenia also offers an exquisite culinary experience that should be savored during any visit.
Slovenia boasts some of the most unique cuisine in Europe - from hearty stews made with locally sourced ingredients, to dishes layered with flavors inspired by centuries-old Mediterranean cooking traditions.
The wine in Slovenia rivals that of other European countries such as France and Italy and is very affordable. The region of Brda, commonly referred to as the Slovenian Tuscany, is the main wine region in Slovenia. 
The region is known for its natural beauty and cultural heritage and is characterized by castles, vineyards, and its small white churches.
Why not spend the day biking from village to village stopping at wineries along the way and exploring the rolling landscape.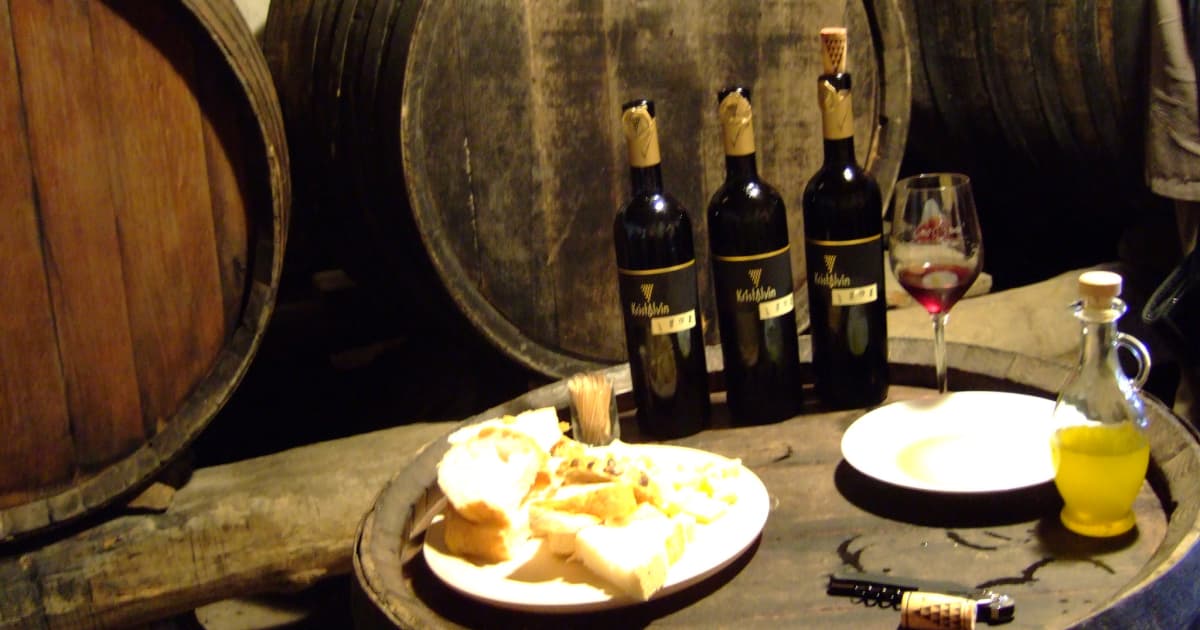 Slovenian wines boast freshness, complexity, richness, and structure that will tantalize your taste buds; sample some award-winning red wines paired with traditional specialties such as buckwheat porridge or beef stew—a perfect way to get a taste of this country's rich history!
The combination of luxurious scenery combined with flavorful treats makes Slovenia one must-visit destination for discerning travelers seeking authentic gastronomic delights. 
Whether you're looking for dinner overlooking the Adriatic Sea, an evening full of discovery under twinkling city lights, or just a fresh glass of wine to unwind after a long day —Slovenia has something special waiting just around the corner!
10. The People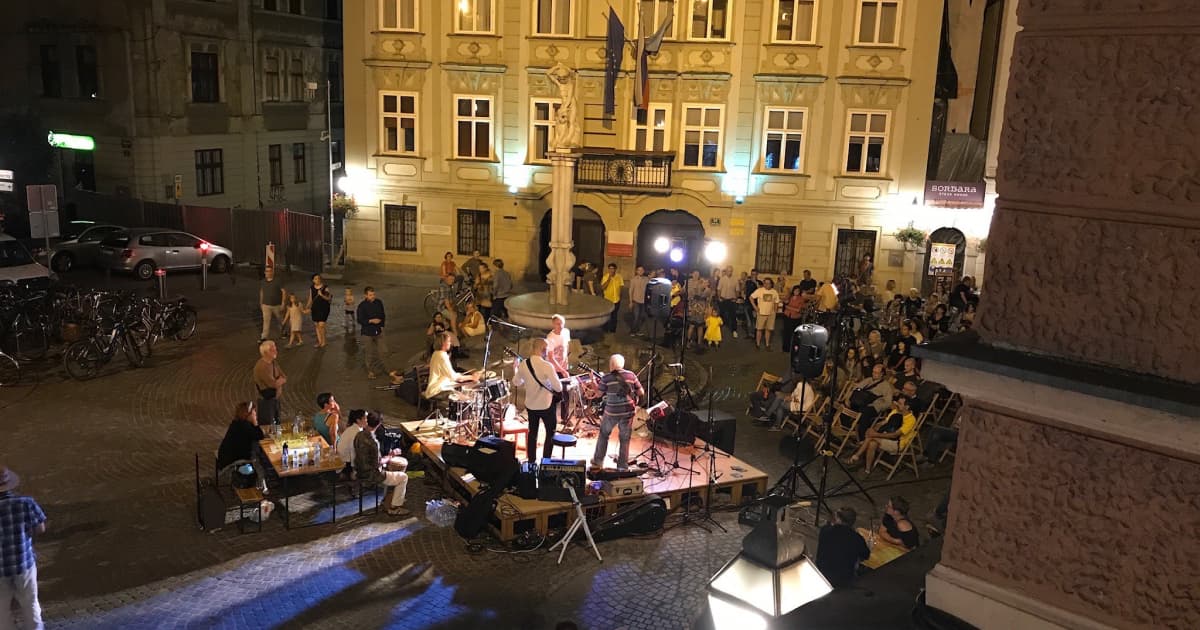 The official language is Slovenian, but many people also speak English, making it easy to communicate with locals and get around.
The people of Slovenia are some of the warmest in all Europe, welcoming both travelers and adventure seekers with hospitality second to none.
Slovenians are incredibly welcoming and proud to show off all that their country has to offer.  Several times I found myself chatting with locals over a glass of schnapps about their history, culture, and love of food and wine.
A major selling point for visitors who choose Slovenia as a destination lies within its cultural heritage, from folklore traditions passed down through generations that remain alive today, spectacular music festivals such as Ljubljana's Ana Desetnica Festival every August and monuments like Predjama Castle – one can easily see why this small nation is so popular amongst travelers! 
Wrapping Up
From the beautiful lakes and mountains to the delicious food and friendly people, Slovenia is an ideal destination for travelers seeking adventure. 
With its safe atmosphere, incredible landscapes, unique activities, and hospitable people, Slovenia should definitely be at the top of everyone's travel wish list. 
When Is The Best Time To Visit Slovenia
Summer is always the peak travel time in Europe, with the chance of great weather, and ample opportunity to pack in plenty of outdoor activities.
For the hikers & cyclists, we recommend a Spring - Summer visit, as the weather is at its best to really enjoy and soak in the great outdoors and all its scenery.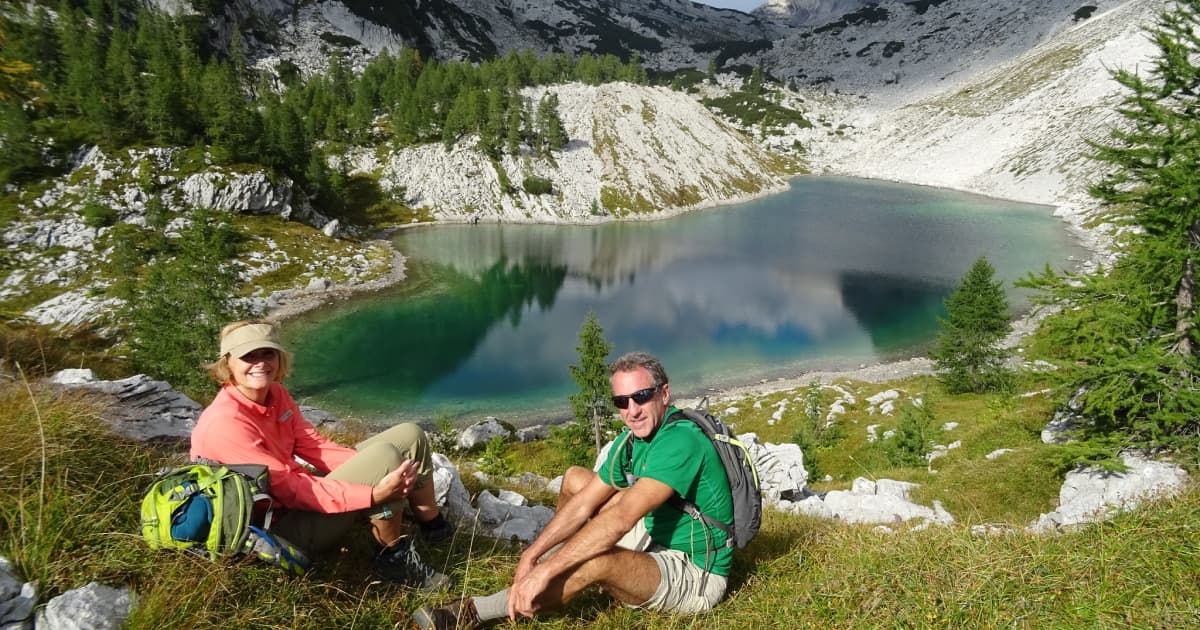 Although winter in Slovenia has it perks too. For thrill-seekers & winter sports enthusiasts, there are plenty of skiing and snowboarding opportunities throughout the winter months.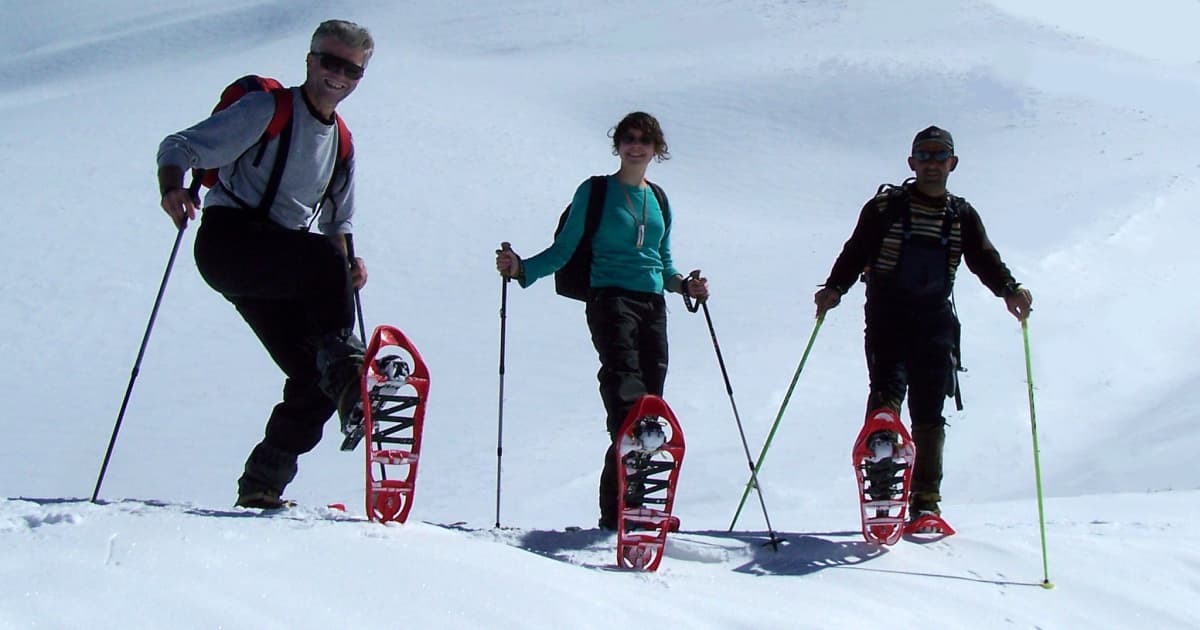 Here are some general guidelines for when to visit:
Spring (April-May): This is an excellent time to visit Slovenia if you want to enjoy mild temperatures and see the country's beautiful flowers and trees in bloom. 
The weather is usually pleasant, with temperatures ranging from cool to warm.
Summer (June-August): This is the peak tourist season in Slovenia, with warm temperatures and long, sunny days. 
It's a great time to visit if you want to enjoy outdoor activities like hiking, biking, and swimming. However, it can also be crowded and more expensive.
Fall (September-November): Fall is a good time to visit Slovenia to see the country's beautiful autumn foliage. 
The temperatures are cooler than in the summer but still pleasant, and there are fewer tourists.
Winter (December-March): Winter comes around from December to the middle of March, and it can get pretty cold during this time, with daily temps usually hovering around 0-5°C, with January generally being Slovenia's coldest month.
However, winter brings snow to Slovenia. And it can be a beautiful time to visit if you enjoy winter sports like skiing and snowboarding. 
The November to December Christmas markets are always worth a visit too.
Visit Slovenia With Us
Join us on a Slovenia adventure holiday like no other. 
Experience all Slovenia has to offer on our Custom and Private Slovenia trips, or discover a hiking adventure on our Slovenia Julian Alps and Beyond Trip. 
Or pack in more of Europe with a visit to Croatia as well on our Slovenia and Croatia Alps to Istria Trip. 
Happy Travels,
Trish Sare
About The Author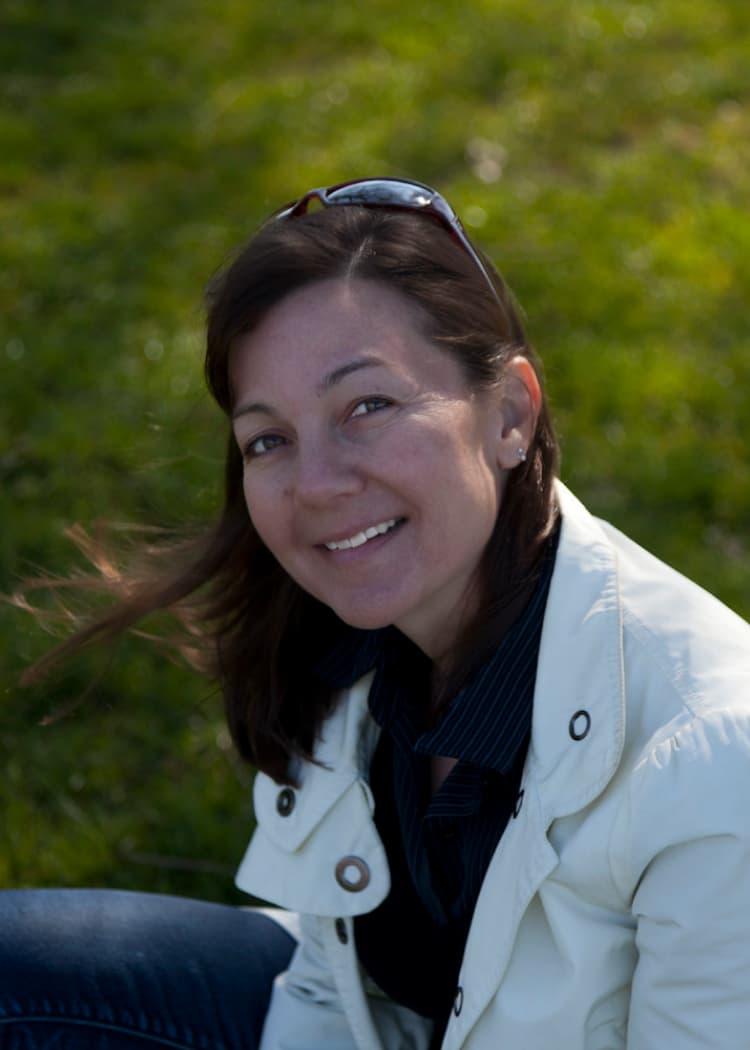 Trish Sare is the owner of BikeHike and a passionate outdoor enthusiast with over 30 years of experience as a world traveler. She's lived, traveled, and guided extensively in North, South and Central America, Europe, Oceania, Africa, and Asia. She has guided and helped to develop every one of our multi-sport holidays. In her spare time, Trish is usually outdoors either mountain biking, hiking, sea kayaking, trail running, or climbing. Trish has a passion for the world and all of the amazing cultures that inhabit it and does her best to immerse herself directly into their distinctive lifestyles.