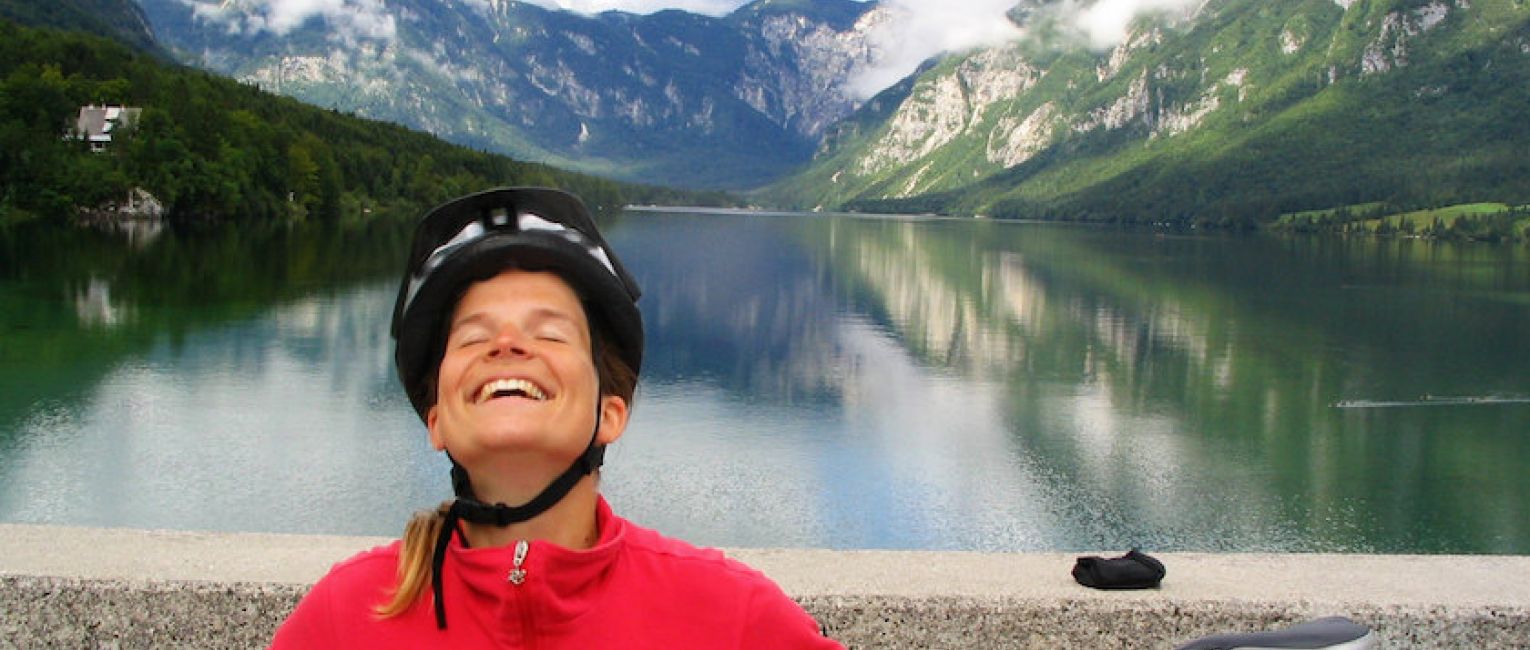 Ten Reasons To Add Slovenia To Your Travel Wish List
For those looking for the new and undiscovered, Slovenia is a hidden gem full of adventure and breathtaking natural beauty. It is also a great destination for foodie travel with ample opportunity for food and wine connoisseurs. This tiny country, which was part of former Yugoslavia, boasts a varied landscape of towering mountains, dense pine forests, crisp turquoise lakes, an extensive cave system, fast-flowing rivers, the Adriatic Sea, beautiful countryside with rolling hills and vineyards, vibrant cultural cities and an impressive amount of historic castles.  
Here are our 10 best reasons to add Slovenia to your travel wish list: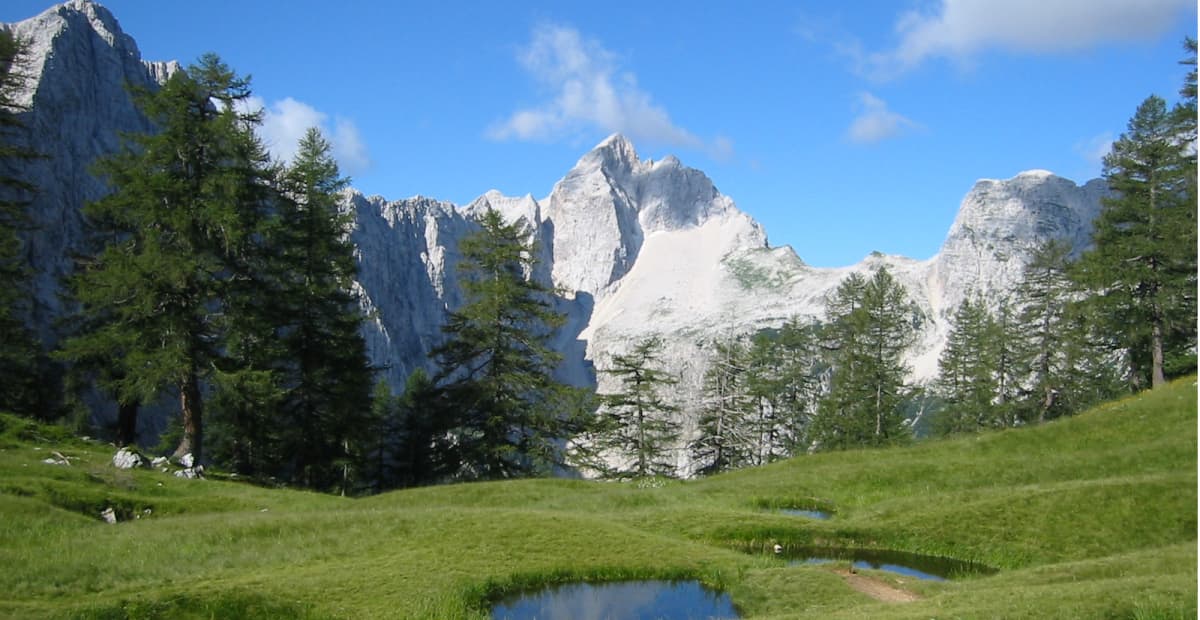 10 Reasons For A Slovenian Adventure Trip
1. Hiking in Triglav National Park.
Triglav National Park, located in the Julian Alps, is stunningly beautiful with turquoise lakes, waterfalls, dense evergreen forest, limestone peaks and gorges. It is one of the oldest national parks in Europe. There are numerous hiking trails to choose from for all levels of expertise, and for those wanting to do a multi-day trek, there are basic mountain huts available with dormitory-style lodging.
2. Ljubljana.
Ljubljana is the capital city of Slovenia and is easy to navigate and walk around. Much of the city centre is now a car-free zone. The city is very picturesque with the Ljubljanica River winding through the old part of town with several bridges, such as the Dragon Bridge, crossing the river. There are plenty of things to see and do in Ljubljana including exploring the Old Town, Tivoli Park, Preseren Square, the Cathedral of St. Nicholas, the National Museum of Contemporary History, and the Ljubljana Castle. Slovenia is also very lively at night with lots of great restaurants, cafes, and bars.
3. Wine.
The wine in Slovenia rivals that of other European countries such as France and Italy and is very affordable. The region of Brda, commonly referred to as the Slovenian Tuscany, is the main wine region in Slovenia. The region is known for its natural beauty and cultural heritage and is characterized by castles, vineyards and small white churches. Spend the day biking from village to village stopping at wineries along the way and exploring the rolling landscape.
4. Water Sports.
If you love being on the water, there are plenty of options in Slovenia to keep you satisfied. Raft down the emerald waters of the Soca River, renowned as one of the most beautiful rivers in all of Europe. Kayak down the Sava River on class II rapids and admire the views of the Slovenian countryside and the snow-capped Julian Alps. SUP (Stand up Paddle) through the old town of Ljubljana on the Ljubljanica River and enjoy the views of the city from a different perspective with its baroque architecture and impressive bridges. Sea Kayak on the Adriatic Sea following the city coastline of Piran with its Venetian architecture and towering cathedrals.
5. Natural Beauty and Outdoor Adventure.
There is an abundance of nature and green space in Slovenia and there are plenty of opportunities to engage in outdoor activities. Hike the Julian Alps in Triglav National park; kayak down the Sava River with its class II rapids; bike through vineyards in the picturesque Brda region; or white water raft the emerald waters of the Soca River. The adventure opportunities are limitless.
6. Caves.
Slovenia has a vast network of caves underground, with over 20 of them being open to the public for exploration. Explore the caves with their unique karst formations that have been forming for the last millions of years.  The most famous cave system is Postojna, 24 km / 14 mi in length. You reach the cave by taking a short tram journey deep into the subterranean underground. The cave is so large that it includes both a dance hall and a concert hall.
7. Coastal Towns.
The coastal region of Slovenia is small but still worth visiting. It is far less touristy compared to the coastal areas of its neighboring countries.  The coast located on the Adriatic Sea has beautiful beaches, beautiful old towns such as Piran (a former Venetian port town), national parks, and delicious seafood and wine.
8. Castles.
Slovenia, part of former Yugoslavia, is extremely rich in history with the country being occupied in the past by several different empires and kingdoms. There are hundreds of castles in Slovenia with styles in architecture ranging from medieval to baroque. One of the most impressive castles worth visiting is the Pedjama Castle, which is the largest fortress in the world to be built into a cave. Another castle not to miss, especially for the panoramic views of the surrounding lake and mountains, is Bled Castle. 
9. The People.
Slovenians are very warm and welcoming and proud to show off all that their country has to offer.  Several times I found myself chatting with locals over a glass of schnapps about their history, culture, and love of food and wine.
10. Food.
In Slovenia, food is an important part of their culture. They are very passionate about their food and for good reason. The food is fresh, delicious, and varied, and many restaurants make a point to showcase the local ingredients. Foods to try include bograč, a type of stew, and Klobasa, a type of sausage.  Don't forget to finish your meal with Potica, a traditional festive pastry often filled with nuts.
Experience all Slovenia has to offer on our Custom and Private Slovenia trips, or discover a hiking adventure on our Slovenia Julian Alps and Beyond Trip. Want to visit Croatia as well? Be sure to find out more about our Slovenia and Croatia Alps to Istria Trip. 
Happy Travels,
BikeHike Adventures