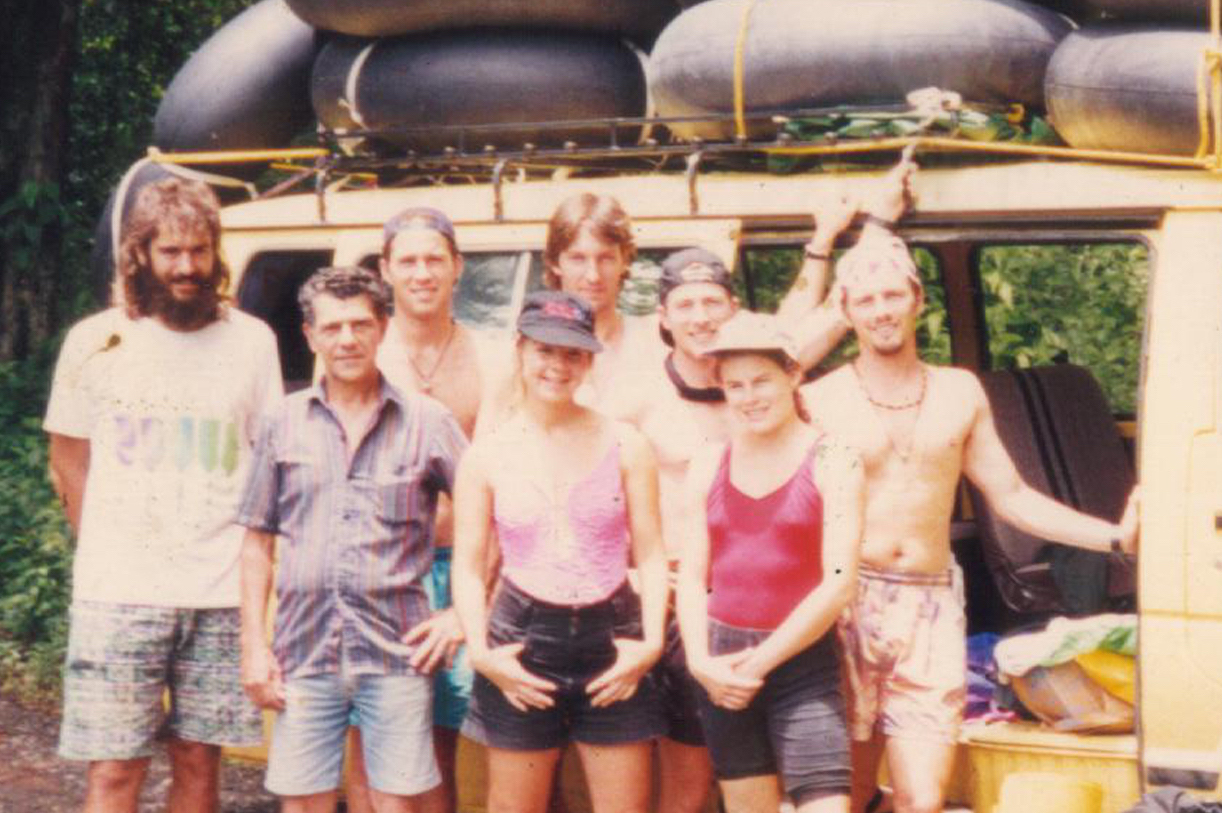 The BikeHike story really begins more than 30 years ago... 
Travel had yet to teach me many significant life lessons, bring me out of my shell and connect me with the world. I was far from the savvy adventurer I am today. Actually, the notion of international travel was entirely foreign to me back then. I was busy living out a very average life in suburbia. Toronto was my world.
Until the world as I knew it shattered before my eyes. My mother died of cancer at 46, reminding me that life is precious but fleeting. Her final wish for me, her sheltered 17 year old daughter, was that I go out and see the world while I had the chance. Her greatest regret, she said, was never having made time to see the world before life, and then ultimately death, got in the way…
I had to learn this life-altering lesson about the importance of embracing life in the moment in order to set in motion the decisions, and travels, that would lay the foundation for BikeHike Adventures. 
It took me a while to formulate my plan, but by the time I was 20, I was ready to embrace the world, and I set out on my first real adventure. It wasn't a grand adventure to see the world, yet, but it was enough to expand my world-view. I moved across the country to Vancouver, where I worked at Expo '86 and witnessed the world coming to visit Canada. There, I began saving money for an even bigger global adventure I began dreaming up for myself. The grand plan was to spend a few years working my way around the world. After saving money in Vancouver, I launched my travels to various countries until I eventually ended up in Thailand, where I chose to live with a local family for two years, completely off of the grid in the countryside.
It was in rural Thailand that the seeds for BikeHike were planted, though I didn't realize it until years later. From Thailand, I returned to Toronto and began working for an international travel company. That job quickly lead to my being based in Costa Rica for a couple years, while I guided trips there as well as throughout Central and South America. I always tell people that it was in Costa Rica that I learned the nuts and bolts of adventure travel, the essential industry know-how that would later make forming BikeHike Adventures possible. The spirit of BikeHike goes back further though, to my time in Thailand. It was there that I was first truly transported out of my comfort zone and out into the world. And, more than anything else, my time in Thailand taught me what it means to really connect with people and cultures. Thailand will always be an important, and precious, piece of the BikeHike story. 
In 1994, BikeHike Adventures was born...after I had gained enough travel and guiding experience, as well as some formal tourism training in Toronto. The vision was to create an adventure tour company that connected travellers to the communities they visited on a deeper level than what was possible through conventional travel tours. At the time, only a handful of adventure travel companies existed, and I hadn't encountered any adventure companies that deeply focused on connecting travellers to the destination. They all seemed to be more about the adrenalin of the physical adventure than getting to know the destination and its people. When founding BikeHike, I wanted to reverse that focus. So, since day one, connecting people to each destination has been a core value of BikeHike Adventures, and all of its tours. 
A few years ago, BikeHike adopted the tagline "connecting the world through active travel" as a way to better articulate BikeHike's focus. With this tagline, we hoped to better express that by biking, hiking and participating in related activities, the traveller is given a greater opportunity to connect to a destination. When you are getting around with your own muscle power, you just feel more grounded in that place and you can go deeper into the landscapes and communities than if you are using more traditional forms of transport. You see more places, meet more people, create more lasting memories...  And as someone who has always enjoyed staying active, I've also realized that not only is staying active on vacation healthy, but it's also incredibly invigorating and spirit boosting when you experience new places while remaining active!
Now,  30 years after BikeHike Adventures' first official trip (in Costa Rica), BikeHike runs tours in more than 30 destinations worldwide...and our address is back in Vancouver. However, the same founding values remain at the core of everything BikeHike does. BikeHike continues to be 110% - nay, 1000% - driven by the importance of staying meaningfully connected with this world. Connections REALLY matter. And we value connecting with BikeHike's travellers as much as we value authentically connecting our travellers to the people and communities they visit. Basically, the bottom line at BikeHike is always about people, not numbers.  And I'm quite proud of that, I have to say.
So, now tell us your story...and where in the world you want to connect with next!
With you in adventure,
Trish Sare
Founder/Director, BikeHike Adventures
Below are some highlighted Costa Rica and Thailand trips, destinations extra close to our hearts here at BikeHike Adventures!