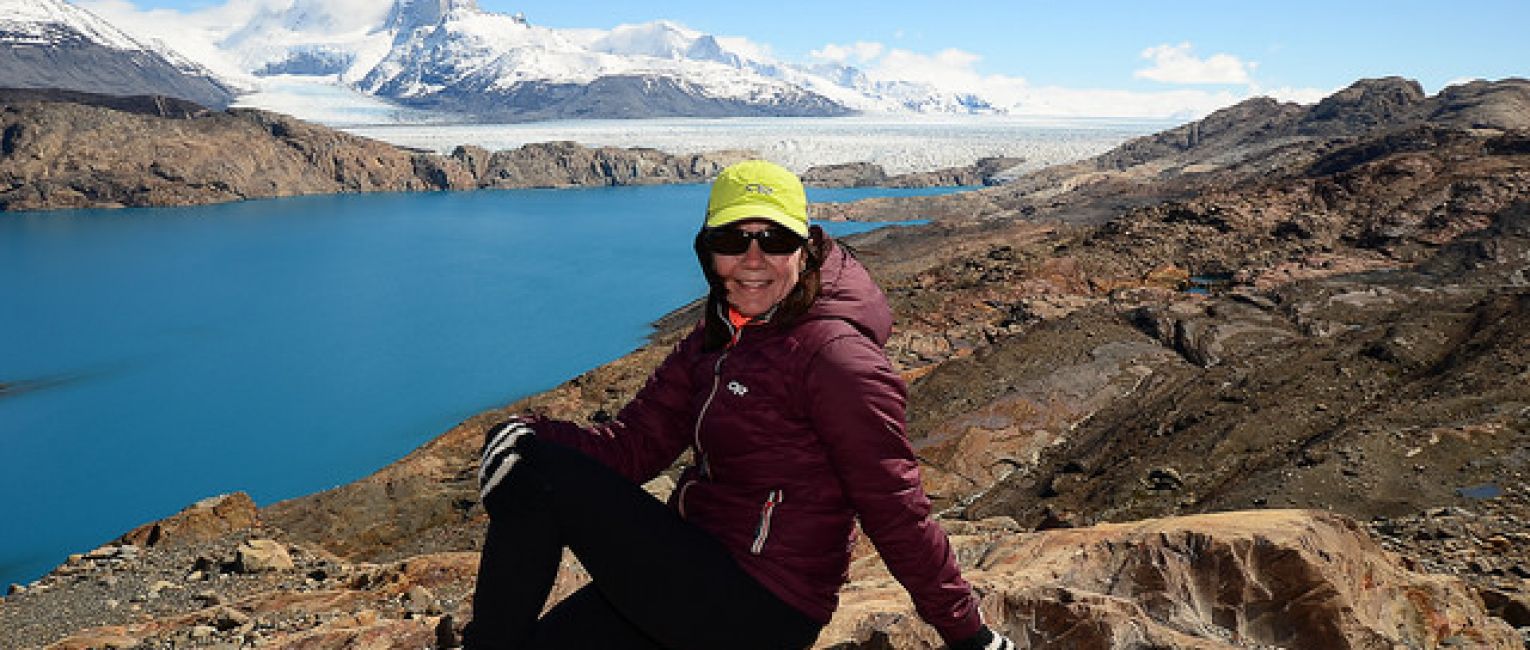 Why Founder Trish Sare Loves Argentina's Patagonia
As the peak Patagonia Adventure & trekking season approaches, we sat down with BikeHike's Founder Trish Sare to hear what she has to say about Argentina's Patagonia. 
"We always hear all of our Patagonia travelers tell us that our trips there were an experience of a lifetime, but our Argentina travelers especially tell us that they loved being able to experience Patagonia on a whole other level," Sare told us. 
Patagonia offers up raw nature on an enormous scale and attracts travelers from around the globe. While Argentina's Patagonia shares some similarities with Chile's Patagonia, Sare points out that "it would be a crime to assume that both sides offer the exact same experience. The Argentina side of Patagonia provides an unmatched level of rugged adventure."
Overall, visitors to Argentina will note that its landscapes are much more raw and dramatic, the landscape filled with more stark contrasts, from desert steppes to lakes and ice. Argentina's Los Glaciares National Park is truly exceptional, often referred to as the "kingdom of glaciers," boasting over 2,600 square kilometers (1000 square miles) of ice fields. 
"It is the preferred side for locals to the region. So, Argentina's Patagonia is a great place for getting in touch with the local culture through meeting locals as they'll be hiking alongside you. In Chile, you'll quite often meet more international travelers. Whenever we speak with our local friends and colleagues, they are always very proud of the different experiences Argentina's Patagonia offers," Sare explains. 
Argentina is also known for its strong European, particularly Italian, influences and sophistication. This influence is most notable in the country's refined cuisine and wine culture. "A popular trip extension before or after our Argentina hiking trips has become visiting Mendoza," Sare confirms. Mendoza is Argentina's famous wine region, most notable for its Malbec production. "We also do quite a few custom extensions for foodies and winos who want to fully embrace that aspect of the region." 
So there you have it! What are you waiting for -- time to pack your bags for Argentina?