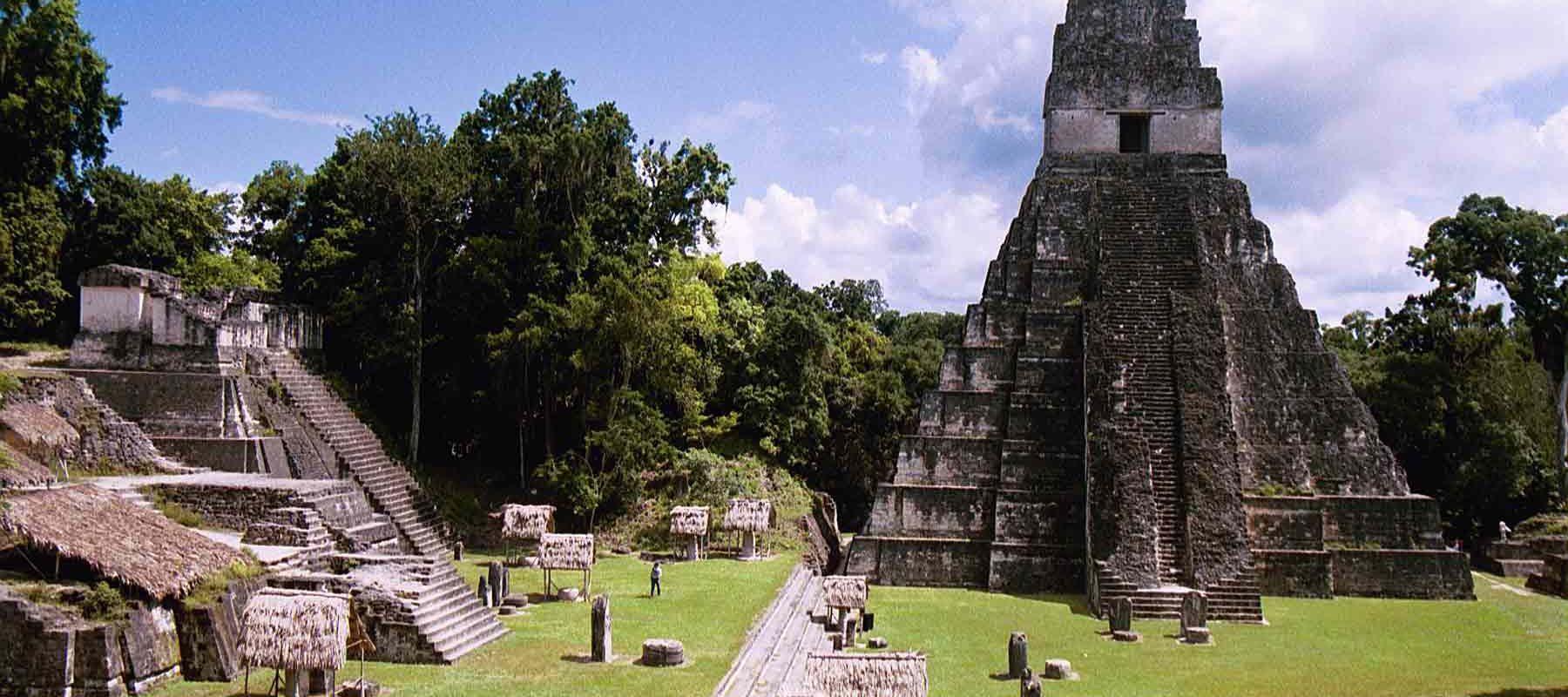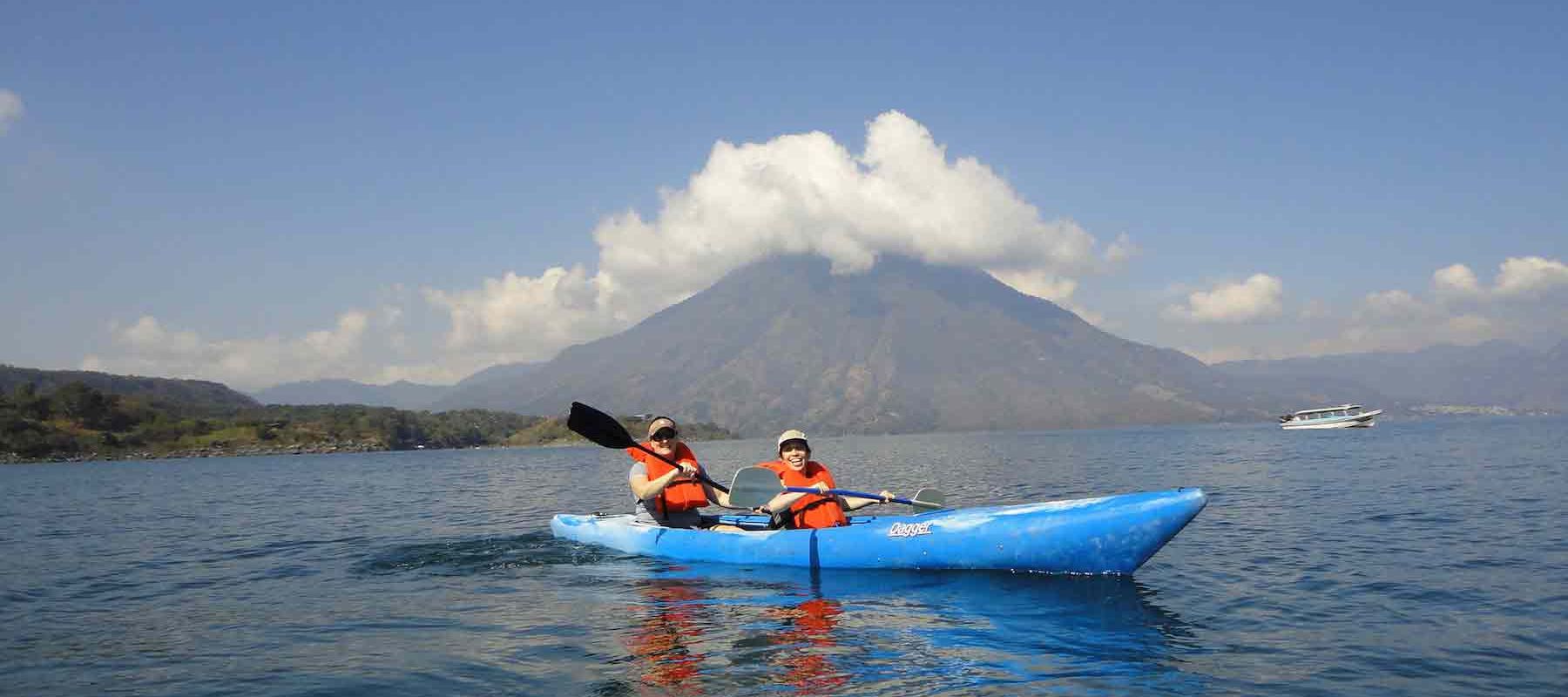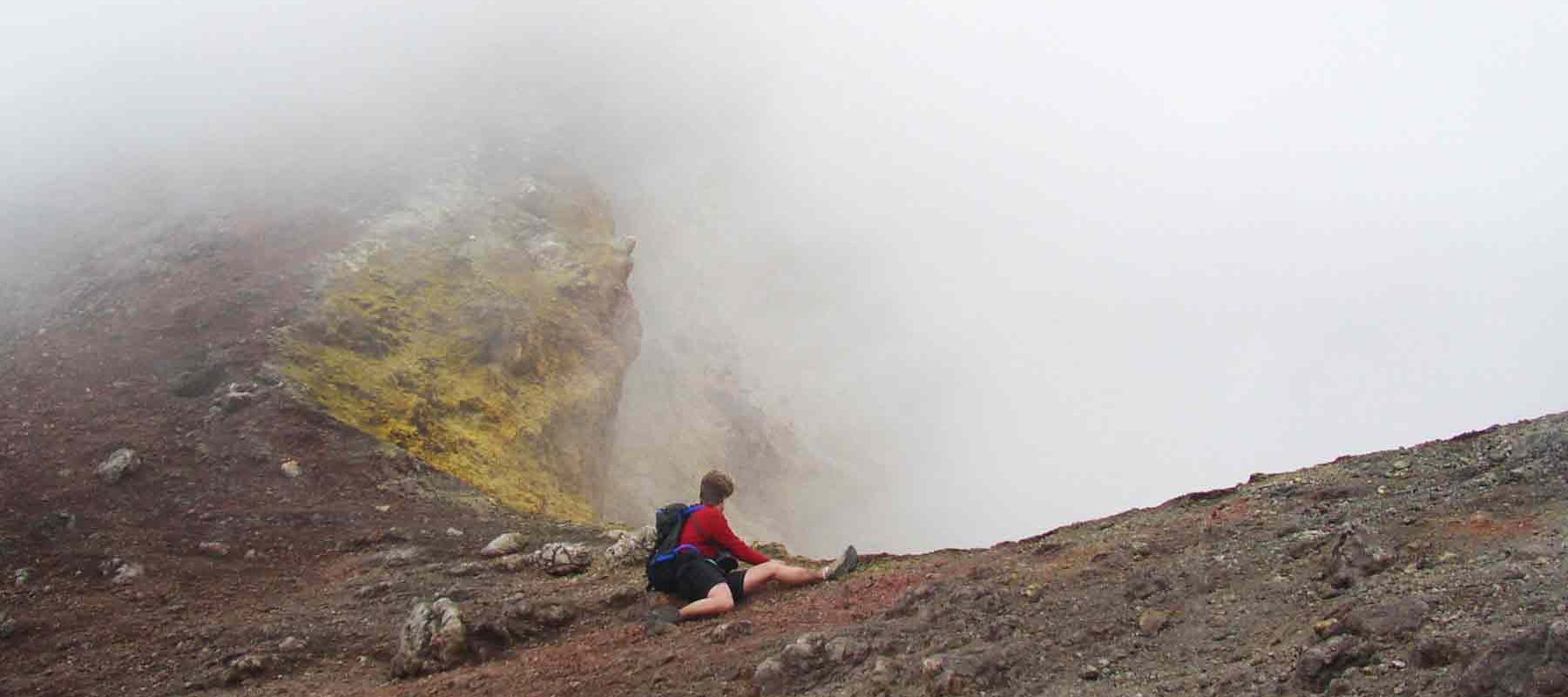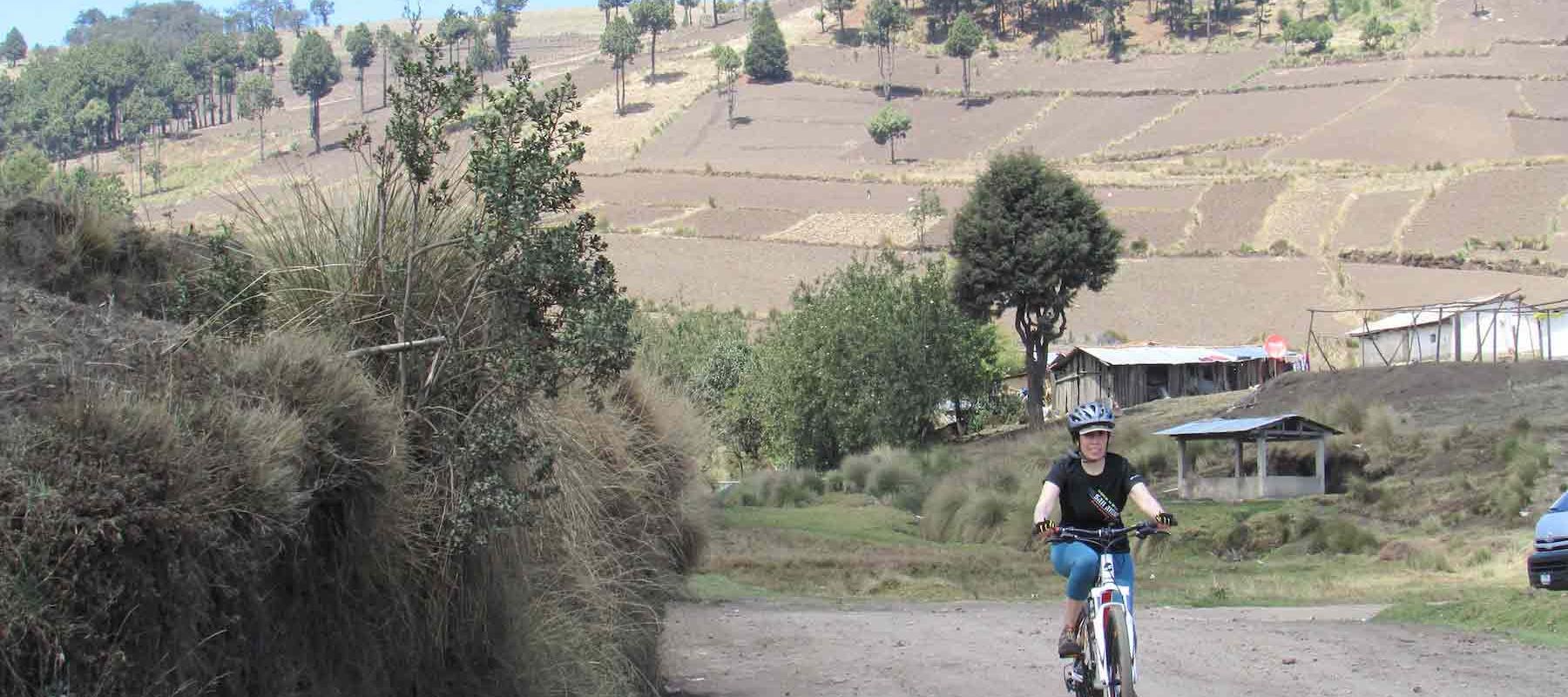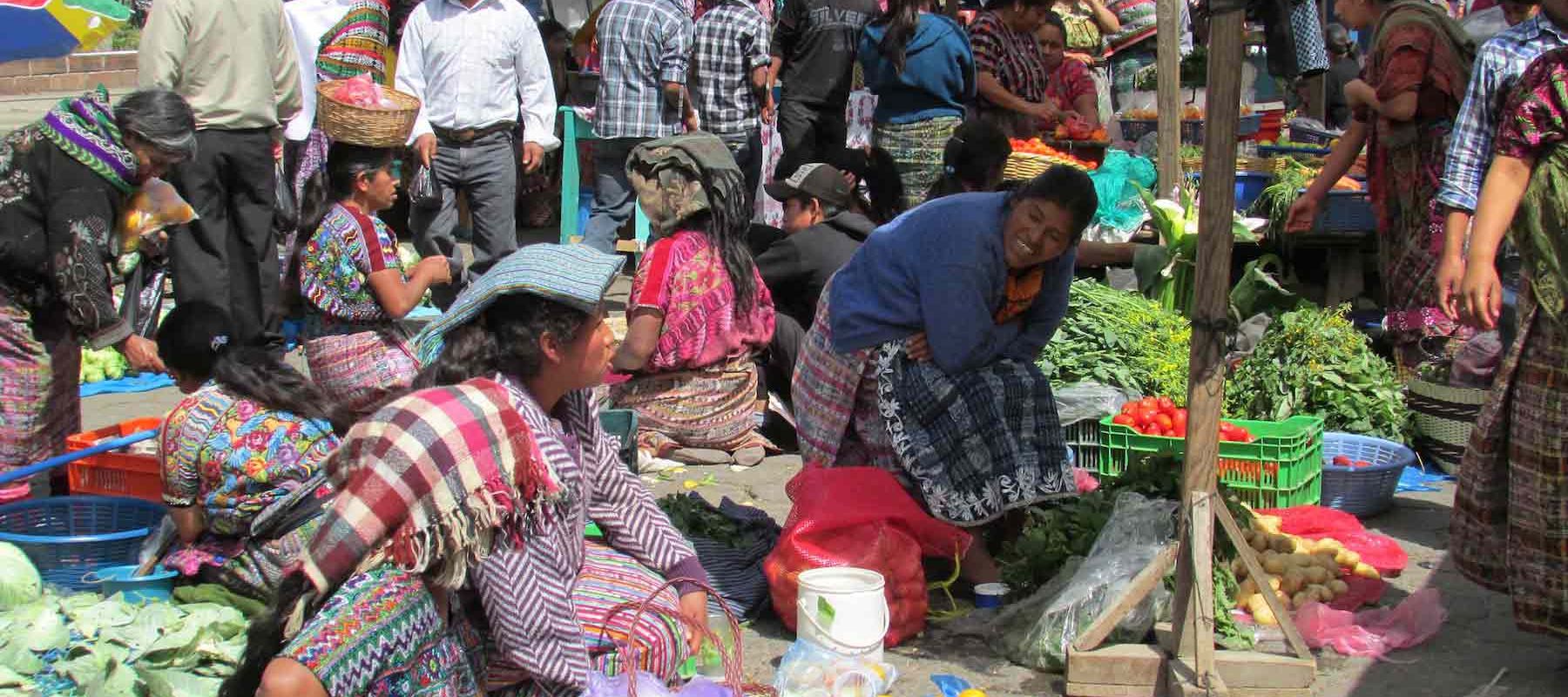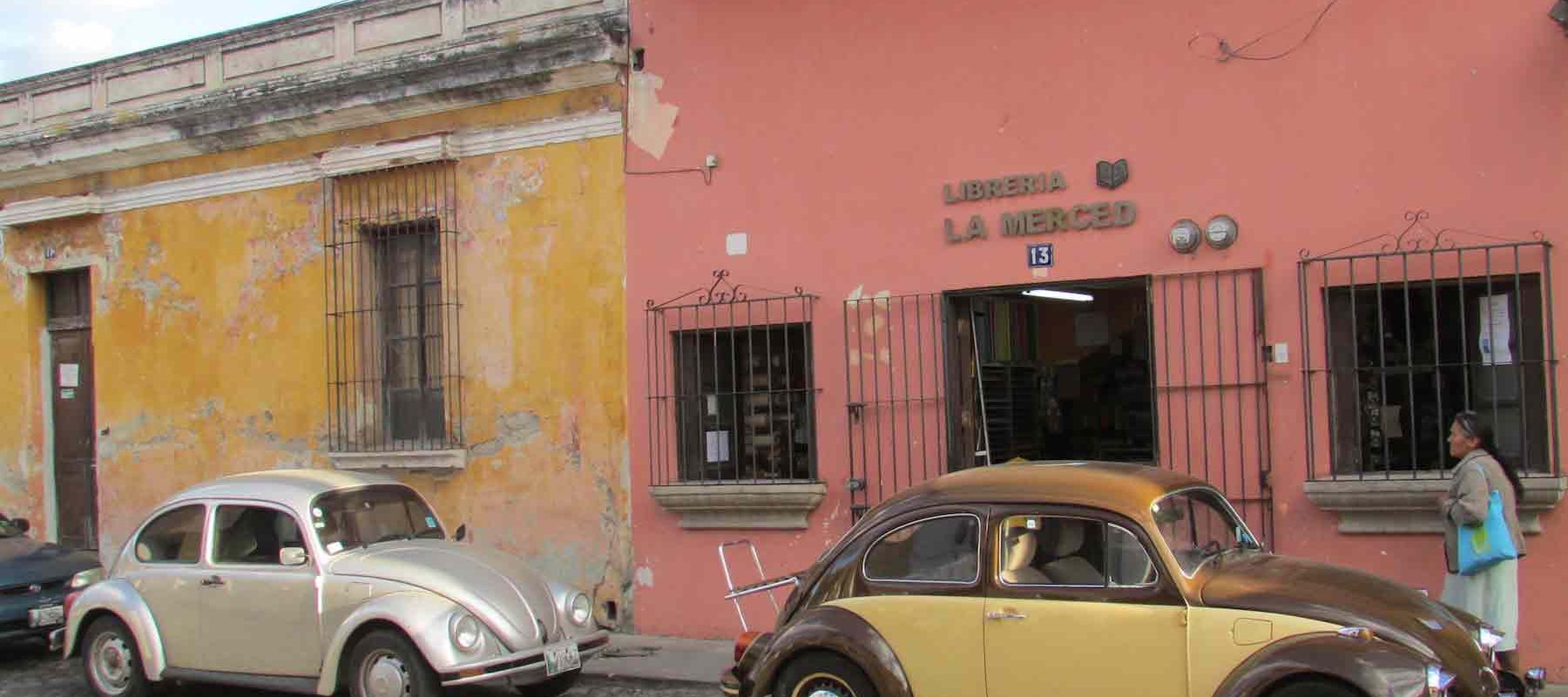 Mundo Maya Multi-sport: Guatemala Adventure
Mundo Maya Multi-sport: Guatemala Adventure
Trip Overview
(Biking, Hiking & Kayaking)  The Guatemalan highlands are the perfect playground for adventure, nature, and culture. On this journey, we combine biking, hiking and kayaking through a vast and varied landscape starting in the colonial city of Antigua with its cobblestone streets and ornate Spanish architecture. The idea is to celebrate Guatemala by deconstructing the natural and cultural beauty that makes it so special. Not just one for the active traveler, but our Guatemala trip is the perfect location for an active family adventure.
* We've just updated this trip to include even more highlights, including a cooking class with Guatemalan chefs in Antigua! 
WOW FACTORS
Hike and kayak around Lake Atitlan
Witness the authentic life of Guatemalan villagers 
Explore the Mayan ruins at Tikal, located deep in the heart of Guatemalan jungle

Awarded one of '60 Greatest Adventures' by Outpost Magazine.
Itinerary & Map
Day 1
Guatemala City - Antigua
Arrival
We'll meet at the International Airport in Guatemala City and transfer you to the beautiful colonial city of Antigua. The remainder of the day is at leisure to explore or rest for the upcoming adventure. Overnight in a comfortable hotel in Antigua.



Accommodation: Hotel


Meals: None

Day 2
Antigua Valley
Biking & Cooking Class
We start the day with a physical adventure, journeying by bike south to Agua Volcano. Along the way, we'll have many short stops to explore the towns and villages of the Almologa Valley, with its stunning churches and Spanish colonial architecture. A town that is often a highlight is San Antonio Aguas Calientes, famous for its weaving. We will also enjoy a short visit to a sustainable macadamia farm. After returning to Antigua midday, your guide will recommend a few places to have lunch and you'll have some time at leisure to explore on your own before being picked up again for our late afternoon cooking class. The cooking class is taught by native Guatemalan chefs specializing in regional traditional cuisine, an exotic mixture of traditional Spanish and indigenous Mayan foods. The grand finale of the class will be the delicious Guatemalan dinner we will all be able to enjoy together. Afterwards, we'll overnight in the same comfortable hotel in Antigua.

Biking Duration: 3 hours
Cooking Class Duration: 3 hours
Accommodation: Hotel
Meals: Breakfast, Dinner
Day 3
Pacaya Volcano
Hiking
We begin the journey with a drive to the trailhead of our Pacaya Volcano hike. With its continuous plume of drifting smoke, this is our first taste of volcanic activity. We will hike our way through a massive rugged dried lava field, recently formed by a massive eruption in 2010. We'll likely encounter many geothermal hot spots along the way, perhaps even have the chance to roast a marshmallow or two. At around the halfway point in the hike, surrounded by the views of the volcanoes -- Agua, Fuego and Acatenango -- we'll rest for a freshly prepared mountainside picnic. After lunch, the hiking scenery will become more lush and green as our route traverses Pacaya's lesser-known forests and farmland. We will return to our hotel in Antigua late afternoon and have a free evening to explore, overnighting in the same hotel.

Accommodation: Hotel
Meals: Breakfast, Lunch
Day 4
Lake Atitlan
Biking
We'll begin our day with a transfer along the Pan American Highway to Lake Atitlan. The lake and shores are alive with local fishermen pitching nets into the water, indigenous Maya women hand washing their clothes and men working in the fields donned in red and white embroidered Santiago shorts. Before reaching the lake, we'll stop and get onto our bikes to begin riding along old country roads and jeep tracks. We'll enjoy a picturesque descent toward the lake while passing fields of corn, beans, and squash. Reaching Lake Atitlan, we'll then begin a short ascent up to El Mirador for a spectacular view. Having earned it with our muscle-powered ascent, we'll enjoy the view over a freshly prepared picnic lunch. Afterwards, we'll have a bit more work ahead of us during a short but technical descent from the caldera's rim down to the lakeside Mayan village of Santa Catarina. Tonight we'll settle into a beautiful lakeside hotel there, where we'll have the chance to unwind with a swim in the lake. The evening is at leisure.

Accommodation: Hotel
Meals: Breakfast, Lunch
Day 5
Lake Atitlan
Kayaking and Hiking
After waking to the gorgeous lake and volcano views, we'll enjoy an energizing breakfast before slipping into our kayaks for a morning of flat water kayaking. We'll paddle westward, aiming for the shoreline between the villages of Tzununá and San Marcos La Laguna. Along the way, we'll pass many tiny villages and fisherman pitching their nets in the lake. If time allows, we'll be able to stop our kayaks for a swim before trading them for our daypacks and hiking shoes. Taking our adventure to land, we'll enjoy a leisurely hike from village to village along Atitlan's shoreline. As we hike, we'll be able to take in the views of three surrounding volcanoes -- San Pedro, Tolimán and Atitlán. Afterwards, we'll head back to our lakeside hotel in time for a well-deserved lunch. The remainder of the day is at leisure.

Kayaking Duration: 2 hours
Hiking Duration: 1.5 hours
Accommodation: Hotel
Meals: Breakfast, Lunch
Day 6
Iximché Ruins
Sightseeing
After breakfast we will board small boats to cross the lake, followed by a private shuttle to the Iximché ruins, a Mesoamerican archaeological site. There, we will have a guided tour that highlights its variety of pyramid-temples, palaces and Mesoamerican ball courts. This once thriving ancient Maya site was the capital of the late post-classic Kaqchikal Maya Kingdom from 1470 until its abandonment in 1524. The Kaqchikal are the indigenous Maya people of Guatemala's mid-western highlands. After the tour, we will have lunch before continuing to Antigua for the night. The remainder of the day is at leisure.

Accommodation: Hotel
Meals: Breakfast, Lunch
Day 7
Antigua - Flores
Sightseeing & Flight
This morning is at leisure so that you have the opportunity to independently explore Antigua. A UNESCO World Heritage city, it previously served as the capital of the Kingdom of Guatemala and is now famous for its well-preserved Baroque-influenced architecture as well as its many colonial church ruins. At around noon, we will meet back at the hotel again to transfer to Guatemala City for our quick flight to the northern rainforest region of Peten. We will be transferred to our night's accommodation, located within the unique setting of Tikal National Park and in close proximity to many of the Guatemala's most impressive archaeological sites. We'll have the remains of the evening to relax and prepare for the next day's sightseeing adventure.

Accommodation: Hotel
Meals: Breakfast
Day 8
Tikal National Park
Sightseeing
Today is a special day as we'll explore the impressive ruins of Tikal, known as the New York of the Maya World. Tikal is located in the heart of the jungle, and this UNESCO World Heritage site was once the former capital of the ancient Mayan world's most powerful kingdom. Among the impressive structures found here is the tallest pre-Colombian structure in the Americas, Temple IV, which stands at 70 meters (270 ft). Standing at the top of some of these structures, you'll overlook a sea of rainforest. If we're lucky, we'll hear the sounds of howler monkeys all around. In the afternoon, we'll transfer back to Flores to catch another local flight back to Guatemala City. At the airport we'll be met by a driver and transferred to a cozy hotel for the night. The remainder of the evening is free to enjoy Guatemala City.

Accommodation: Hotel
Meals: Breakfast
Day 9
Guatemala City
Departure
After breakfast at the hotel, at a time convenient to your flight, you will be transferred to the international airport to connect with your international flight back home.

Meals: Breakfast
What's Included
TRIP INCLUSIONS:
All accommodation (twin shared), meals as indicated, internal transportation including domestic flights, 21-speed Specialized mountain bikes, kayaking gear, park entrance fees, airport transfers and English-speaking guides.
TRIP DOES NOT INCLUDE:
International Flights, airport departure taxes, gratuities, meals not included and items of a personal nature.
MEALS:
8 Breakfasts, 4 Lunches, 1 Dinner
ACCOMMODATION:
Hotel: all nights
Trip Facts
Weather in Guatemala
Weather conditions vary from season to season and region to region. The dry season is from October to early May and the rainy season from late May until the end of September. Temperatures vary little during the year. The average high temperature is 25°C (77°F) and the low 12°C (55°F) in the highlands. The dry and rainy seasons vary across coastlands to highlands. During the rainy season, it is typically sunny in the morning followed by heavy rains in the afternoon. The dry season is the most pleasant time, climatically, to be in Guatemala. Along with summer holidays, however, this is also the busiest time. Although the rain may restrict some activities during the wet season, it's still worthwhile planning your trip for this time of year, as it will be less busy with tourists.
December to April: Dry. Warm days and cool nights. Highest elevations may have snow at night and lowest elevations can reach 32°C (90°F) in the afternoon.
May to November: Rainy. In the highlands the rain usually falls in the afternoon. Days are warm and spring-like with afternoon average temperatures of 26°C (79°F). Nights are cool.
Travel Documents
Citizens of Canada, the US and the UK require a valid passport to enter Guatemala. Passports must be valid for six months beyond the date of entry or entry may be refused. There are no visas required for people travelling with Canadian, American, and European Union passports. Citizens of other countries should check with the local embassy for updated information on entry requirements.
Food and Water
Guatemalan cuisine can't compete with that of Mexico, although standard Mexican fare such as tortillas and tacos can be found. Mostly you'll encounter tough grilled or fried meat, meat and more meat. Beans and rice are often the cheapest and best alternative, and the country has a surprising number of Chinese restaurants. The food is safe in the establishments that we dine; however caution with regard to street food is advised. Recommended dishes include borracho (cake soaked in rum) and sesina (beef marinated in lemon and bitter orange). It is best to drink only treated or bottled water and refrain from using tap water when brushing your teeth. Unpasteurized milk should be avoided. Bottled water, soft drinks, fresh juices and beer are readily available. Coffee is available everywhere and is often spectacular. Unfortunately, the best beans are typically exported.
FAQ
Can I take this trip if...
I am a solo traveller? How does solo accommodation and costing work?
Many of our travellers (both men and women) join as singles. On average, BikeHike groups are 75% single travellers and 25% couples. Unlike many adventure travel companies, we don't charge single supplement fees to solo travellers. Instead, we pair you with another traveller of the same gender. If we can't find you a roommate, you get your own room at no additional charge. A single private room supplement fee is only required if you specifically request a confirmed private room for the duration of the trip. Learn more about solo travel with BikeHike. 
I have special dietary requirements?
We will do our best to accommodate special dietary requests (e.g. vegetarian, gluten free, etc.), but ask that you please discuss your request with us when signing up for a trip.
Accommodation
Most of our trips include comfortable mid-range accommodations. This includes accommodation that provides a clean and comfortable experience in characterful surroundings that reflect the destination. To build stronger connections with the communities and support the local economies, we avoid using large international chain brands on BikeHike trips. 
This trip includes the following types of accommodation:
HOTELS 
In an effort to keep money in the communities we visit around the world, BikeHike prefers small hotels, bungalows, and haciendas that showcase the character and local flair of each destination, such as a beautiful lakeside hotel around Lake Atitlan.
Click HERE for more information about accommodation styles.
Trip At A Glance
| Day | Destination | Activity | Lodging | Meals |
| --- | --- | --- | --- | --- |
| 1 | Guatemala City - Antigua | Arrival | Hotel | — |
| 2 | Antigua Valley | Biking & Cooking Class | Hotel | |
| 3 | Pacaya Volcano | Hiking | Hotel | |
| 4 | Lake Atitlan | Biking | Hotel | |
| 5 | Lake Atitlan | Kayaking and Hiking  | Hotel | |
| 6 | Iximché Ruins | Sightseeing | Hotel | |
| 7 | Antigua - Flores | Sightseeing & Flight | Hotel | |
| 8 | Tikal National Park | Sightseeing | Hotel | |
| 9 | Guatemala City | Departure | — | |