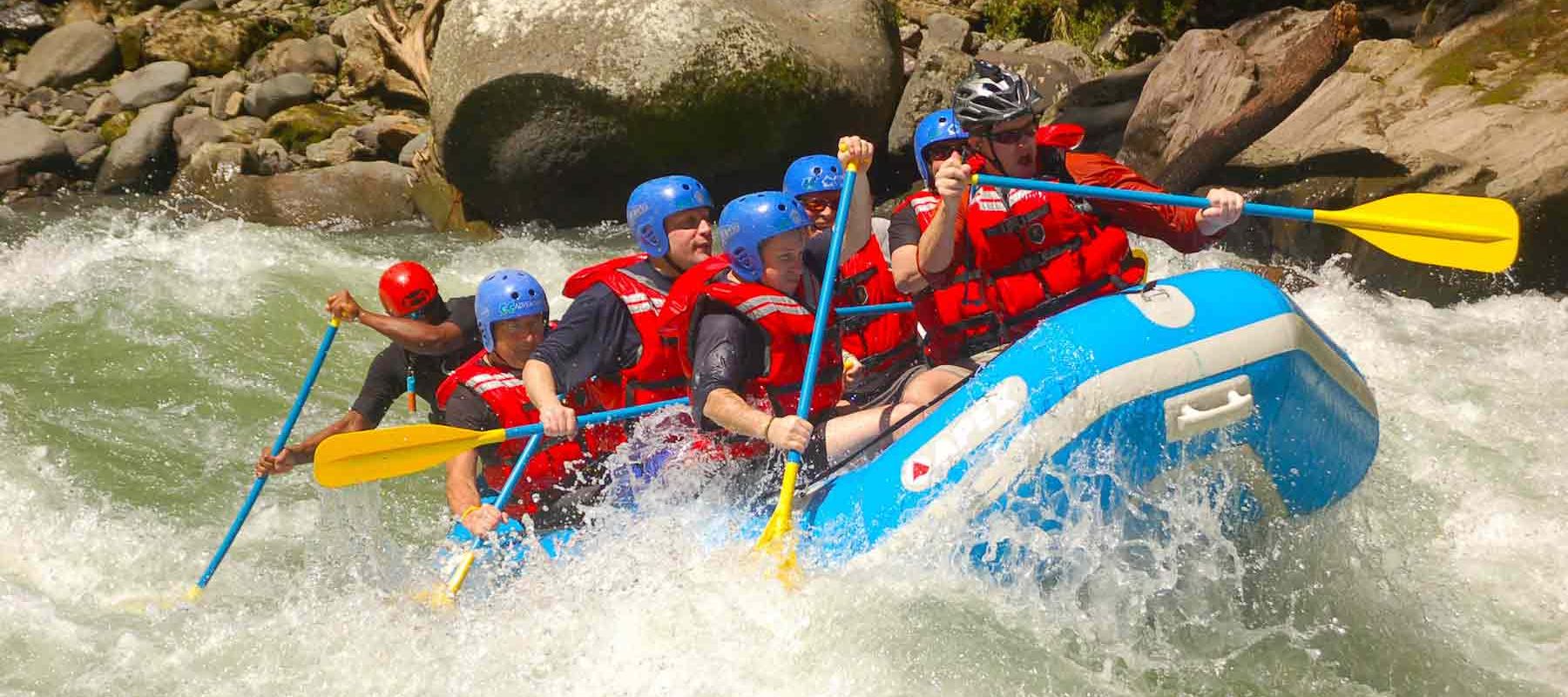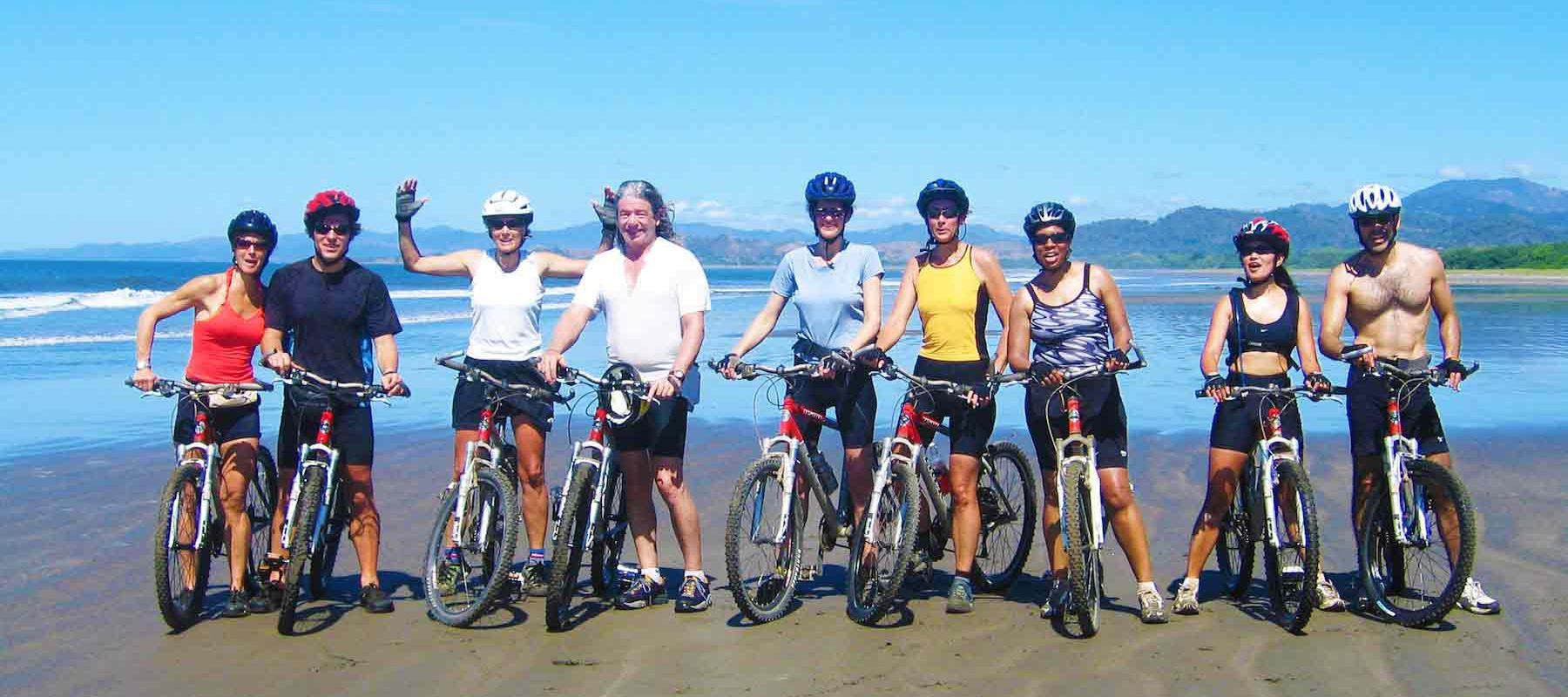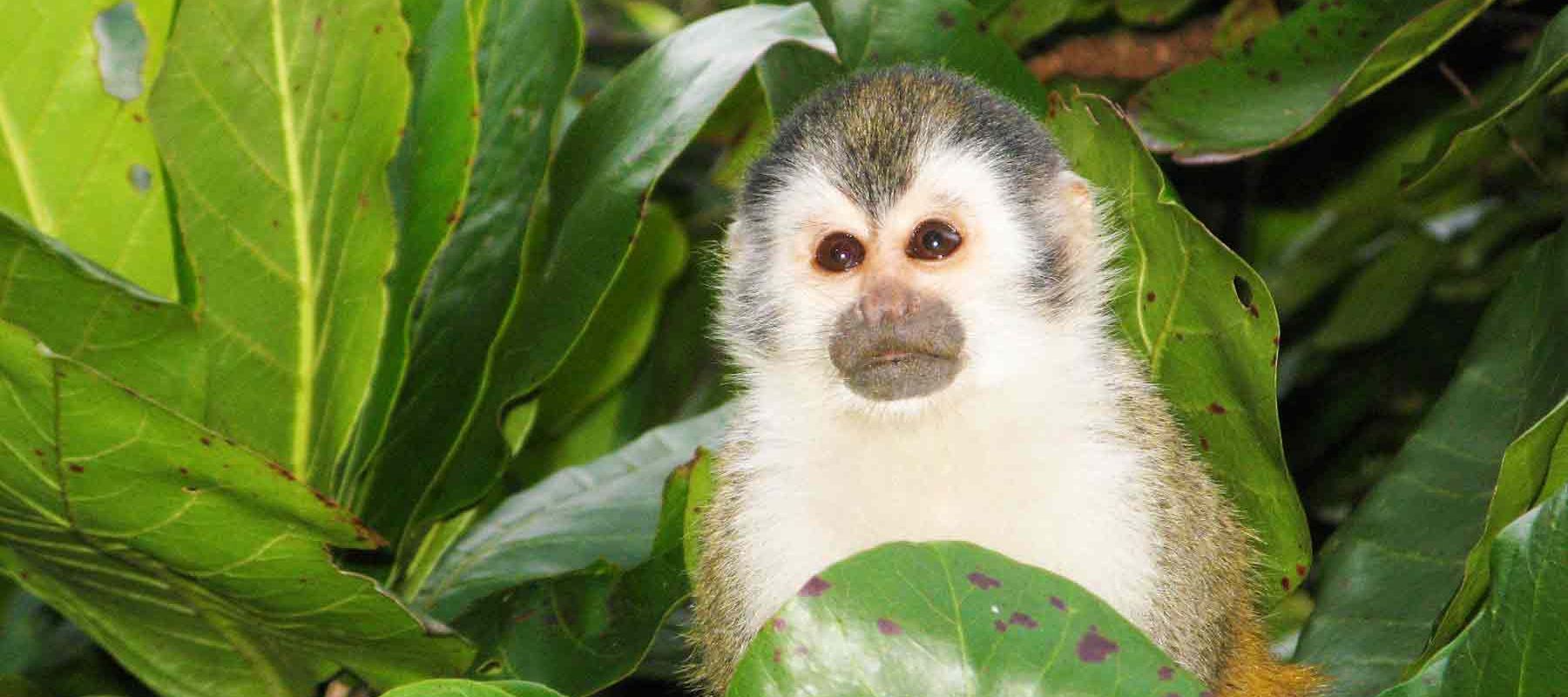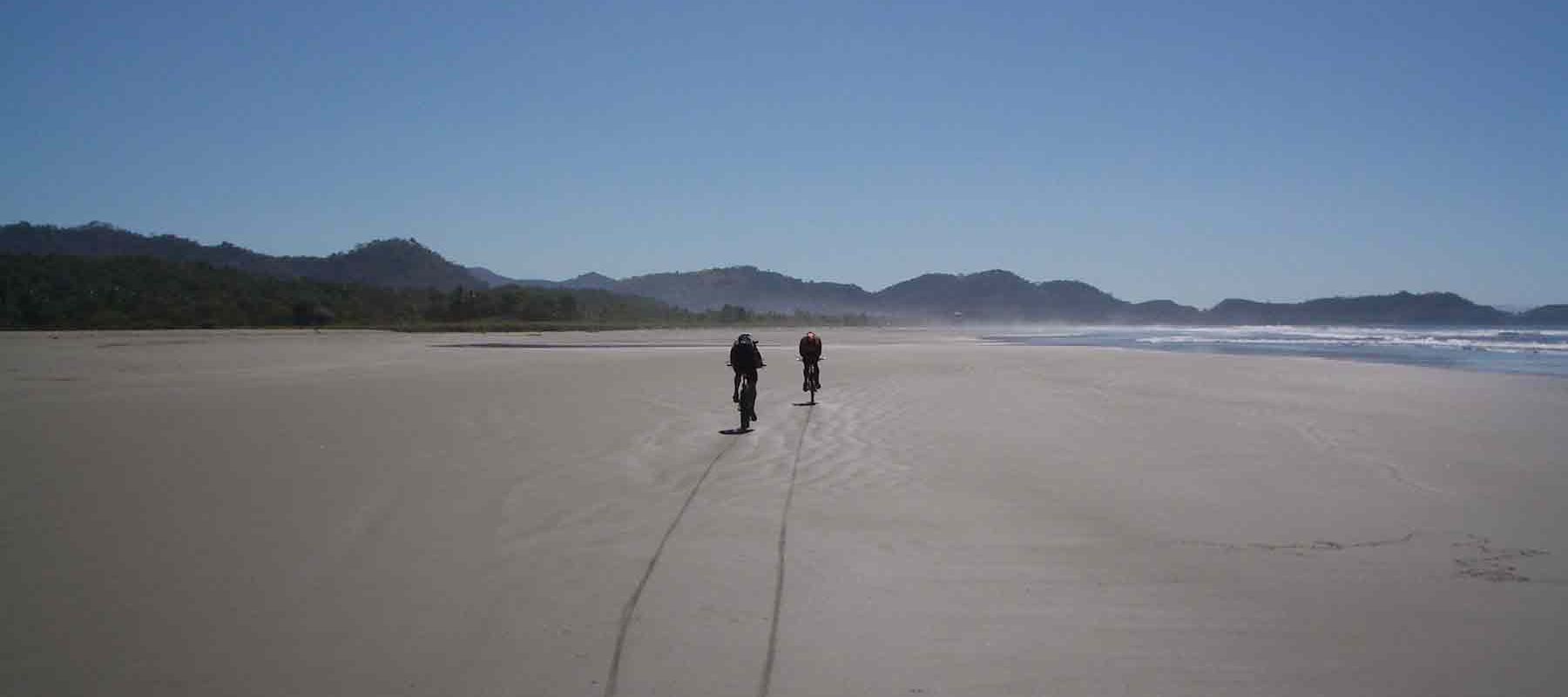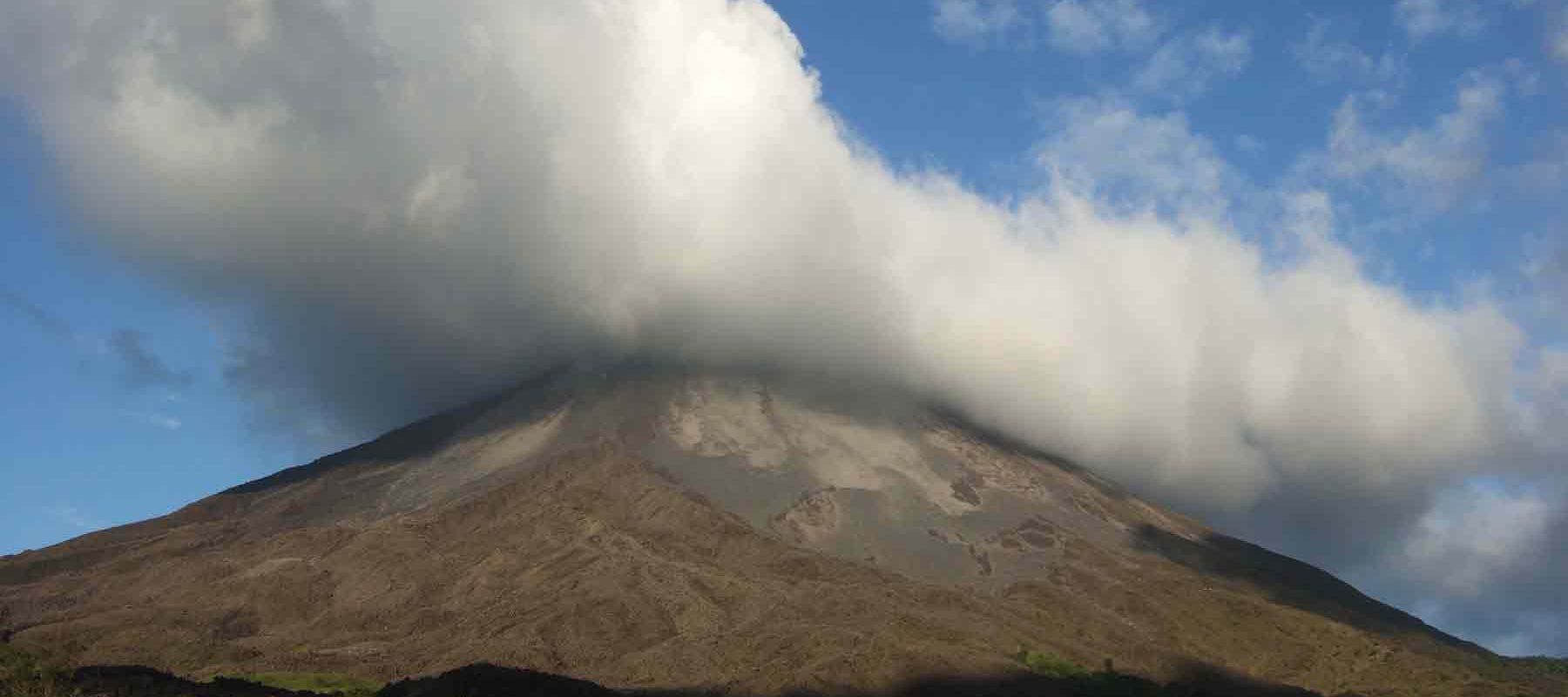 The Ultimate Adventure Medley: Costa Rica
The Ultimate Adventure Medley: Costa Rica
Trip Overview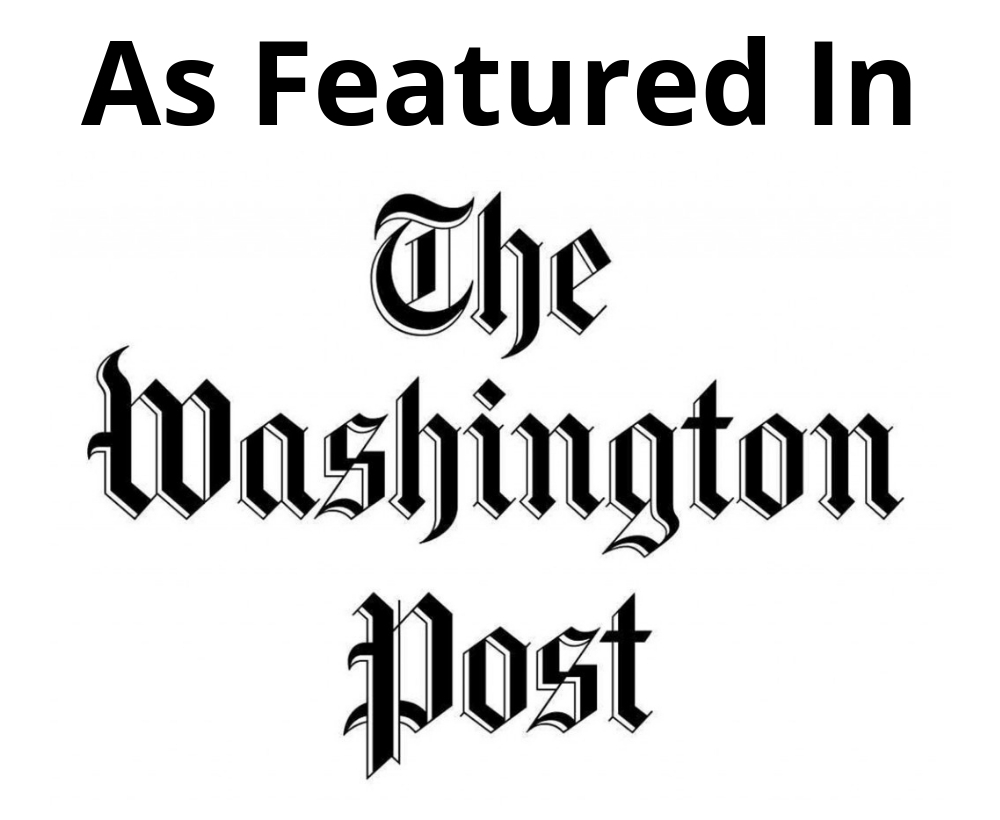 (Biking, Kayaking, Whitewater Rafting, and Zip Lining) This is our most popular Costa Rica adventure vacation. The goal is to traverse across Costa Rica on a series of trails, rivers, and backcountry roads while sampling a variety of outdoor activities.
We begin with a 2-day whitewater rafting experience on the Pacuare River. Here we stay overnight at a riverside jungle camp, enjoying delicious meals and surrounding wildlife. We move onward to the Arenal Volcano where we ride mountain bikes and take to the jungle canopy for a zip-lining tour.
After a full day of adventure, we have a soak in the thermal hot springs surrounding the volcano. Moving to the Pacific coast, we paddle sea kayaks to an island off Samara Beach and enjoy a lunch in the sun.
We conclude on our mountain bikes as we cycle on the hard-packed sands of Coyote Beach. Meals are served in carefully selected local restaurants or prepared by our guides. Our nights are spent in cozy hotel accommodation, offering private bathrooms and comfortable amenities.
No 2 days will be the same on the action-packed active adventure of a lifetime!
WOW FACTORS
Biking on abandoned white sand beaches on the Pacific Coast
Two days of whitewater rafting down the Pacuare River
Biking and canopy tour at Arenal Volcano

 

For more Costa Rica WOWs, watch the video below. BikeHike began in Costa Rica, so this is where our heart lives in so many ways.

 
Itinerary & Map
Day 1
San Jose
Arrival
A BikeHike Adventures representative will meet you at the Juan Santamaria International airport in San Jose and transfer you to a comfortable hotel in town.

Accommodation: Hotel
Meals: none
Day 2
San Jose - Pacuare River
Whitewater Rafting
We begin with a scenic two hour drive along the foothills of the Irazu and Turrialba volcanoes to our whitewater rafting "put-in" on the Pacuare River. Here we kick off for two days of adventure tackling 28 km / 15 mi of class III-IV rapids. The first day on the river is a short paddle day giving us plenty of time to explore this pristine river valley. Tonight we overnight at a luxury riverside campsite with tents mounted on wooden platforms, beautiful manicured gardens, an open-air dining room and kitchen, a washroom with flush toilets and sinks and lots of hammocks in a gazebo to relax in. There are also some short hikes accessible from the campsite if you still have some energy.

Rafting Distance: 28 km / 15 mi Rafting
Rafting Duration: 1 – 2 hours
Accommodation: Glamping
Meals: Breakfast, Lunch, Dinner
Day 3
Pacuare River - La Fortuna
Whitewater Rafting
We have another day of Pacuare adrenaline planned, plunging downstream through a dramatic landscape of rainforest, cascading waterfalls and fertile canyon walls. This section has non-stop rapids that are mightier and faster than yesterdays. We'll stop along the way to do a side hike up to some waterfalls with natural swimming pools. We "take-out" near the town of Siquirres and after a shower we drive to the town of La Fortuna - closest town to the Arenal Volcano.

Rafting Distance: 27 km / 17 mi
Rafting Duration: 3 – 5 hours
Accommodation: Hotel
Meals: Breakfast, Lunch
Day 4
Arenal Volcano
Biking, Zip-lining & Hot Springs
Up until now we've stayed on terra firma, but it's time to ascend to the rainforest canopy - a thrilling way to view the diversity of a Costa Rican rainforest. Secured in a harness, 30 / 100 ft off the ground, we'll traverse on cables between the trees, viewing the vegetation from the canopy. Afterwards we take to the trails on foot, hiking to a 36 m / 120 ft cascading waterfall. Wading below the powerful rush of water is absolutely thrilling. Late afternoon we jump on bikes, cycling amongst dense tropical forest and a few cattle farms. This route connects the Arenal Dam with the main entrance to Arenal Volcano National Park. Today there are opportunities to see howler monkeys, coatis and a lot of bird life including keel-billed toucans, snowy egrets and kingfishers. The Arenal Volcano is visible during most of our ride today and is a constant reminder of its active presence because of the frequent rumblings. The day concludes soaking in the Ecotermales Hot Springs, natural springs heated by the volcano. Overnight in a comfortable hotel.

Biking Distance: 20 km / 12 mi
Ascent: + 200 m (660 ft)
Descent: - 400 m (1,310 ft)
Accommodation: Hotel
Meals: Breakfast
Day 5
Arenal Volcano - Samara Beach
Sea Kayaking
Today we depart for the Nicoya Peninsula on the Pacific Coast. Our route is around the picturesque Lake Arenal and down to the cattle grazing plains of Guanacaste. This afternoon we paddle down the Nicoya coast exploring the pristine beaches and rugged rocky points. Keep your eyes peeled along the way as you may spot sea turtles basking in the ocean, flying fish darting through the air, or a glimpse of a playful dolphin. We land our kayaks on the palm fringed white sand beach in time for a cool drink at the Mirador viewpoint. At Playa Samara, the evening is free to play in the surf, walk along the beach, or relax by the hotel pool.

Kayaking Distance: 6 km / 4 mi
Kayaking Duration: 2 hours
Accommodation: Hotel
Meals: Breakfast, Lunch
Day 6
Samara Beach
Biking
Don't forget to bring your bathing suit today as we ride along some remote beaches with the opportunity for a dip or two into the ocean. Our cycle route today is 40 km / 25 mi, mostly on coastal dirt roads with some short sections of single track that get us to off the beaten track beaches and into small communities. We have a fun river crossing at Rio Buena Vista and there are great chances to see monkeys and maybe even crocodiles in some of the rivers. It's an easy going full day of exploring. Lunch options include whole fried fish at a small local restaurant on the beach or fill up with fresh fruit bought along the way. We are back at our hotel in Samara in time for a shower and a chance to watch a spectacular sunset on the beach.

Biking Distance: 35 km / 22 mi
Ascent: + 400 m (1,310 ft)
Descent: - 400 m (1,310 ft)
Accommodation: Hotel
Meals: Breakfast, Lunch
Day 7
Samara Beach
Biking
Right after breakfast, we drive to the beaches of Coyote. Here we spend another day exploring this spectacular coastline by knobby tire mountain bikes. An incredible playground of dirt roads, rolling hills, trails and hard-packed sand beaches await us. After our day of biking, we will drive back to our hotel in Samara.

Biking Distance: 36 km / 22 mi
Ascent: + 670 m (2,200 ft)
Descent: - 670 m (2,200 ft)
Accommodation: Hotel
Meals: Breakfast, Lunch, Dinner
Day 8
Samara Beach - San Jose
Transfer
We have a free morning to enjoy the beach. After lunch we will begin our drive back to San Jose, the capital of Costa Rica. This evening is a chance to take in the sights and sounds of San Jose. Overnight at a comfortable hotel.

Accommodation: Hotel
Meal: Breakfast
Day 9
San Jose
Departure
You will be transferred to the airport for your return flight home.

Meals: Breakfast

NOTE about Ascent/Descent numbers:

The ascent/descent numbers are usually generated using Ride with GPS. The numbers are TOTAL ascent/descent for the day and these numbers do not suggest altitude. There are usually multiple small ascents and descents added up throughout the day to reach this total ascent/descent for the day. (While our numbers are generally consistent with Ride with GPS, depending on the mapping technology used, numbers may vary).

What's Included
TRIP INCLUSIONS:
All accommodation (twin shared), meals as indicated (B=breakfast, L=lunch, D=dinner), all internal transportation, Scott mountain bikes (26-29 shift with front suspension and disc brakes), 2-person tents, support vehicle, airport transfers and English-speaking guides.
TRIP DOES NOT INCLUDE:
International airfare, airport departure taxes, gratuities, meals not included and items of a personal nature.
MEALS:
8 Breakfasts, 5 Lunches, 2 Dinners
ACCOMMODATION:
Hotel: 7 Nights
Tent: 1 Night
Trip Facts
Weather in Costa Rica
Located just ten degrees north of the Equator, Costa Rica enjoys the advantages of the "perfect" tropical climate. The average temperature is 22°C (72°F) in the highlands and temperatures vary from mid 20's to low 30's °C (77°F to 95°F) in the lowlands. All year long the conditions are pleasantly moderate, with a rainy season from June to early November, and a dry season or from December through May.
Highlands (includes San Jose, Arenal and Monteverde)
November to April: Dry, especially January to end of April. Pleasant days, about 22°C to 25°C (72°F to 77°F). Nights drop to a comfortable 15°C (60°F).
May to November: Green season. Mornings are clear; and generally rain comes as afternoon showers. Wettest months are September and October.
Pacific Coast (includes the Nicoya Peninsula)
November to April: Dry season. Humidity is high.
May to November: Green season. Mornings are clear; and generally rain comes as afternoon showers. Wettest months are September and October.
Caribbean Coast (includes Cahuita and Parismina)
Can rain at any time throughout year. Wettest months are November to January. Lightest rain is February to April and September. Temperatures are hot year-round.
Travel Documents
To enter the country for a Costa Rica adventure vacation, you must hold a current passport valid for six months beyond your date of departure. Citizens of Canada, the US and the UK do not require a travel visa to enter Costa Rica. Visa requirements vary from country to country. Check with your local Costa Rican consulate for current requirements.
Food and Water
Some must-tries include gallo pinto (a dish consisting of rice, black beans and spices), empanadas (bread turnover stuffed with bread and cheese) and ceviche (seafood marinated in a lemon, onion, and garlic sauce). Water is usually safe to drink in San Jose, however bottled water is recommended when traveling in the country and is easily purchased at stores. If you are susceptible to changes in the water, you will find that fresh juices, soft drinks and beer are readily available.
FAQ
Can I take this trip if...
I am a solo traveller? How does solo accommodation and costing work?
Many of our travellers (both men and women) join as singles. On average, BikeHike groups are 75% single travellers and 25% couples. Unlike many adventure travel companies, we don't charge single supplement fees to solo travellers. Instead, we pair you with another traveller of the same gender. If we can't find you a roommate, you get your own room at no additional charge. A single private room supplement fee is only required if you specifically request a confirmed private room for the duration of the trip. Learn more about solo travel with BikeHike. 
I have special dietary requirements?
We will do our best to accommodate special dietary requests (e.g. vegetarian, gluten free, etc.), but ask that you please discuss your request with us when signing up for a trip.
I am travelling with children? Is this trip child friendly?
While most of our trips are created with adults in mind, many of our itineraries are suitable for strong and active teenagers. This trip is generally good for older children (twelve or older) and teenagers. However, we do offer many Family Focused trips, some of which are able to accommodate children as young as six.
Accommodation
Most of our trips include comfortable mid-range accommodations. This includes accommodation that provides a clean and comfortable experience in characterful surroundings that reflect the destination. To build stronger connections with the communities and support the local economies, we avoid using large international chain brands on BikeHike trips. 
This trip includes the following types of accommodation:
HOTELS
In an effort to keep money in the communities we visit around the world, BikeHike prefers small hotels, bungalows, and haciendas that showcase the character and local flair of each destination.
CAMPING
Camping on this trip does not involve pitching your own tent. It is more "glamping" than camping. The location is a luxury riverside campsite with tents mounted on wooden platforms, surrounded by beautiful manicured gardens. You'll have access to an open-air dining room and kitchen, a washroom with flush toilets and sinks and lots of hammocks in a gazebo to relax in. This is an incredible experience as you'll be tenting in Costa Rican paradise! 
Click HERE for more information about accommodation styles.
Trip At A Glance
Day
Destination
Activity

Duration

Distance
Ascent / Descent
Lodging
Meals
1

San Jose

Arrival

—
—
— / —

Hotel

—
2

San Jose - Pacuare River

Rafting

1 - 2 hours

— / —

Glamping

3

Pacuare River - La Fortuna

Rafting

3 - 5 hours

— / —

Hotel

4

Arenal Volcano

Biking, Zip-lining & Hot Springs

—

+ 200 m (660 ft)

- 400 m (1,310 ft)

Hotel

5

Arenal Volcano - Samara Beach

Sea Kayaking

2 hours

— / —

Hotel

6

Samara Beach

Biking

—

+ 400 m (1,310 ft)

+ 400 m (1,310 ft)

Hotel

7

Samara Beach

Biking

—

+ 670 m (2,200 ft)

+ 670 m (2,200 ft)

Hotel

8

Samara Beach - San Jose

Transfer

—
—
— / —

Hotel

9

San Jose

Departure

—
—
— / —
—