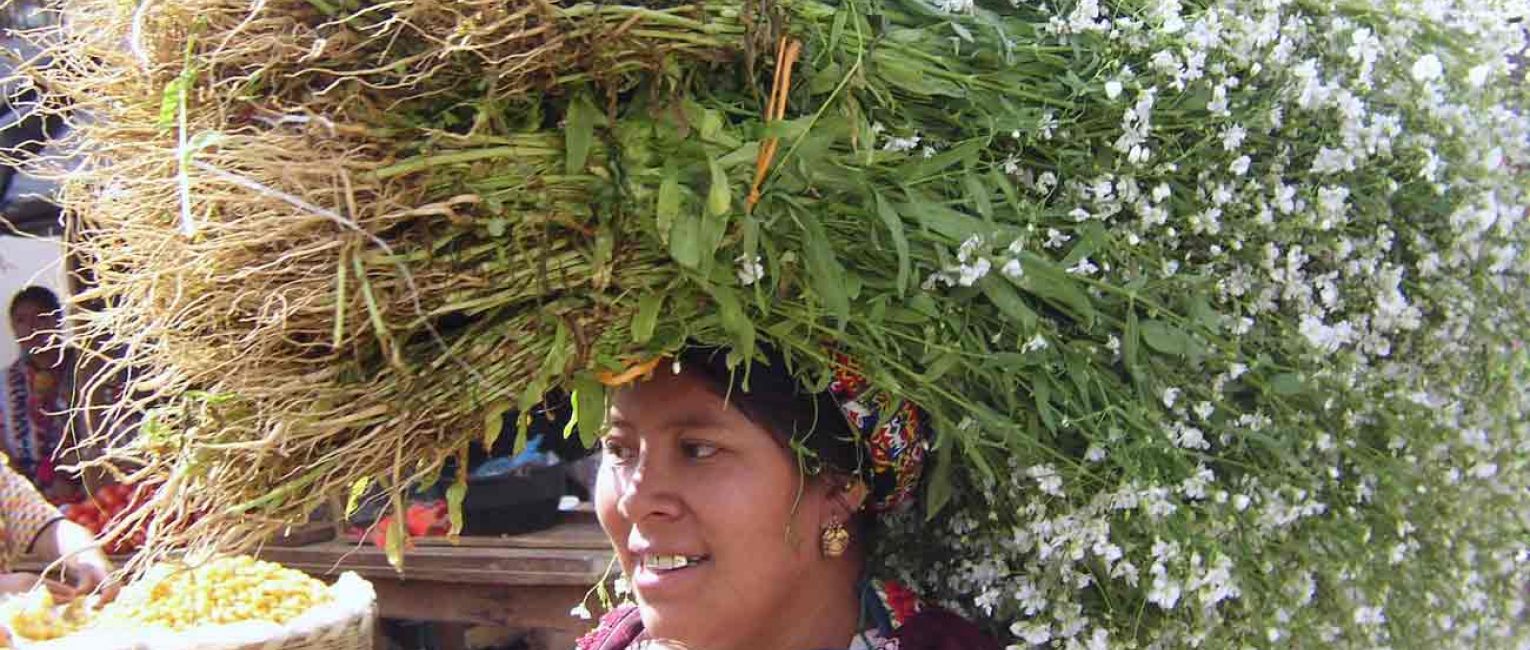 10 Reasons To Add Guatemala To Your Travel Bucket List
Are you looking for the perfect destination to explore and experience a unique culture? 
Maybe you have a few travel bucket list items waiting to be ticked off, or an adventure itch to scratch from the travel slowdown of the past few years.
Well, look no further than Guatemala! 
This stunning country offers something for everyone. From awe-inspiring ancient ruins, active volcanoes, colorful markets, vibrant cities, and breathtaking landscapes - there's an adventure waiting around every corner! 
Here are my personal top 10 reasons why Guatemala should be the next adventure travel destination on your bucket list.
1. Mayan Ruins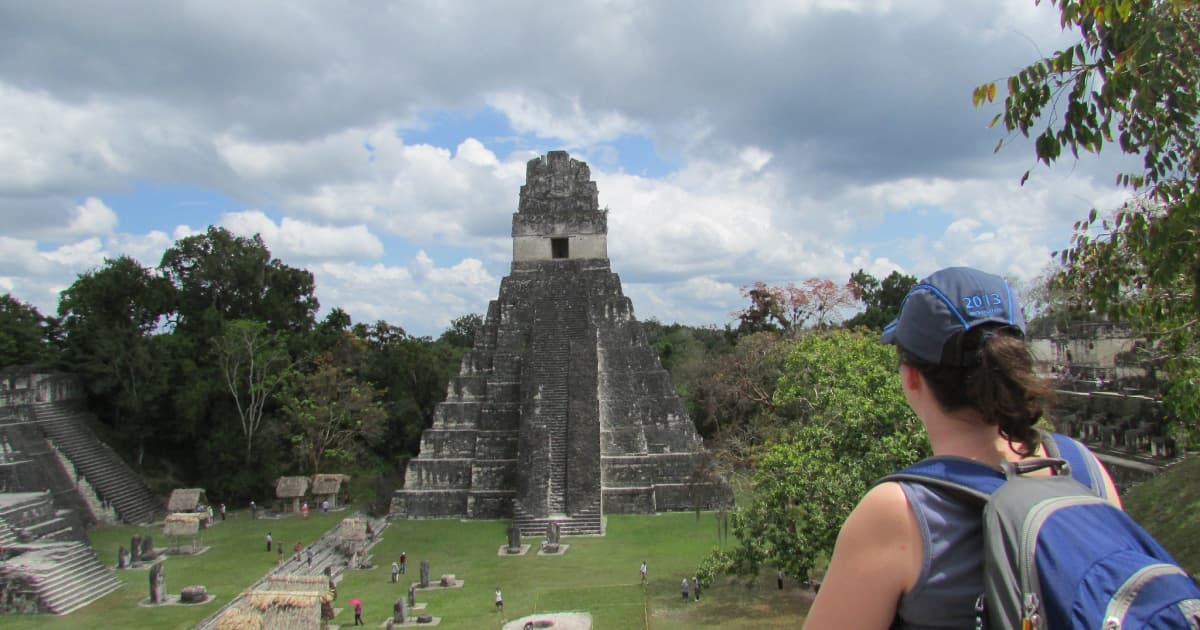 There are quite a few Mayan ruins to visit across Guatemala, but the most impressive is Tikal, located deep in the heart of the jungle in Petén. 
Tikal is one of the most renowned and majestic Mayan sites and is home to some incredibly well-preserved structures surrounded by lush jungles that hide a variety of wildlife.
It's known as the New York of the Maya World and this UNESCO World Heritage site was once the former capital of the ancient Mayan world's most powerful kingdom. 
Among the impressive structures found in Tikal is the tallest pre-Colombian structure in the Americas, Temple IV, which stands at 70 meters (270 ft). The sweeping views from atop this tower are definitely not to be missed. 
While exploring Tikal, keep an ear out for the howler monkeys in the jungle canopy.
For a more traditional experience, there are plenty of villages inhabited by Maya descendants who still practice their age-old customs. 
Across these villages you can sample delicious traditional cuisine and observe local artisans creating beautiful textiles and handicrafts from natural materials. 
Not to mention the vibrant Chichicastenango Market which has plenty of souvenirs and colorful fabrics to fill your suitcase with.
These remnants of a once great civilization offer a unique glimpse into the past and insight into this fascinating culture – it's truly a once-in-a-lifetime experience for any bucket list!
2. Volcanoes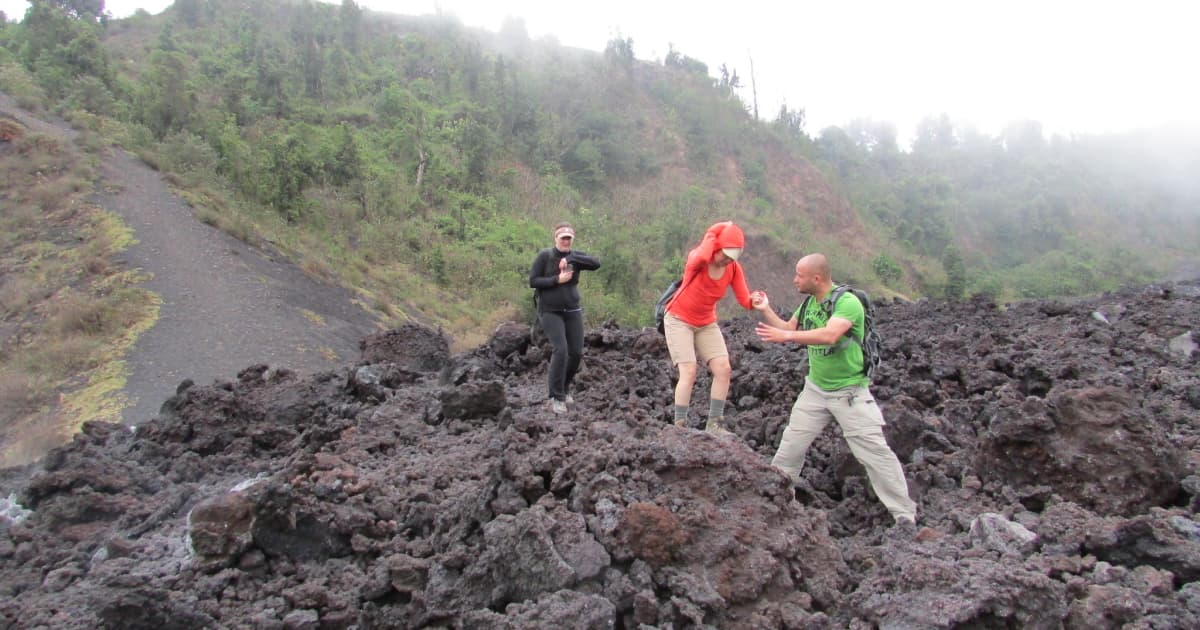 One of the most thrilling experiences you can have in Guatemala is visiting its many volcanoes. 37 volcanoes in total, with many of them still active!
Here are a few volcano trips I highly recommend across Guatemala:
Take a trip up Pacaya Volcano near Antigua - it's one of the most popular active volcanos in the region! You can even roast marshmallows on its warm lava flows. Certainly one for the bucket list!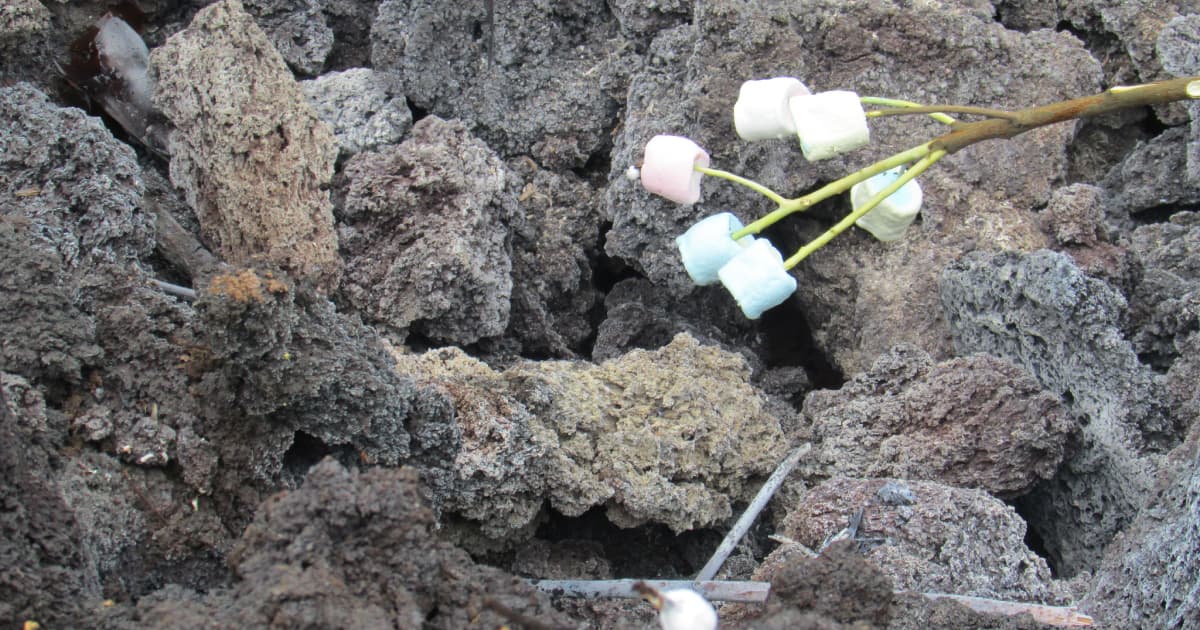 Or take a guided tour through Ipala volcano park and explore its striking crater lake; visitors often spot birds like herons out in the wild while they're there. 
On top of that, don't miss out on visiting Santa Maria Volcano or Atitlan Lake (the latter surrounded by three magnificent volcanoes).
You'll also want to check out Semuc Champey National Park with its series of cascading limestone pools - perfect for swimming and cave exploring. 
And if you're looking for something different, pay a visit to Rio Dulce where you can relax aboard a boat ride along this majestic river canyon while taking in views of towering mountains and rolling hillsides.
3. Antigua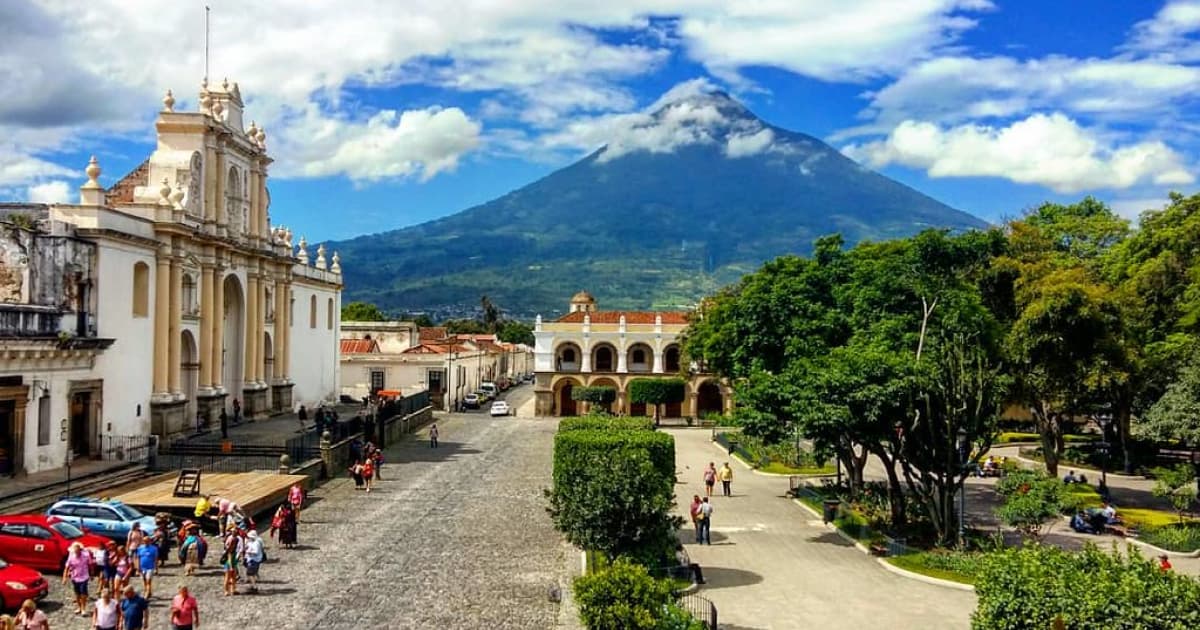 Worth exploring for a few days is Antigua, the city is home to a wide variety of churches, art galleries, local markets, excellent restaurants, stylish boutique hotels, parks and museums. 
As soon as you step foot in this colonial city, you'll be taken aback by its charming cobblestone streets and brightly colored buildings. 
You will instantly feel like you've been transported to another world - one filled with vibrant culture and history. 
If you're looking for an outdoor adventure, then head over to nearby Lanquín Caves. This natural wonder features lush green jungles and crystal clear streams that create a stunning backdrop for your exploration. 
Take a guided tour or go on a self-guided excursion – either way, don't forget to bring along some snacks so that you can explore the caves without feeling hungry.
And speaking of snacks, no trip to Antigua would be complete without trying out the local cuisine.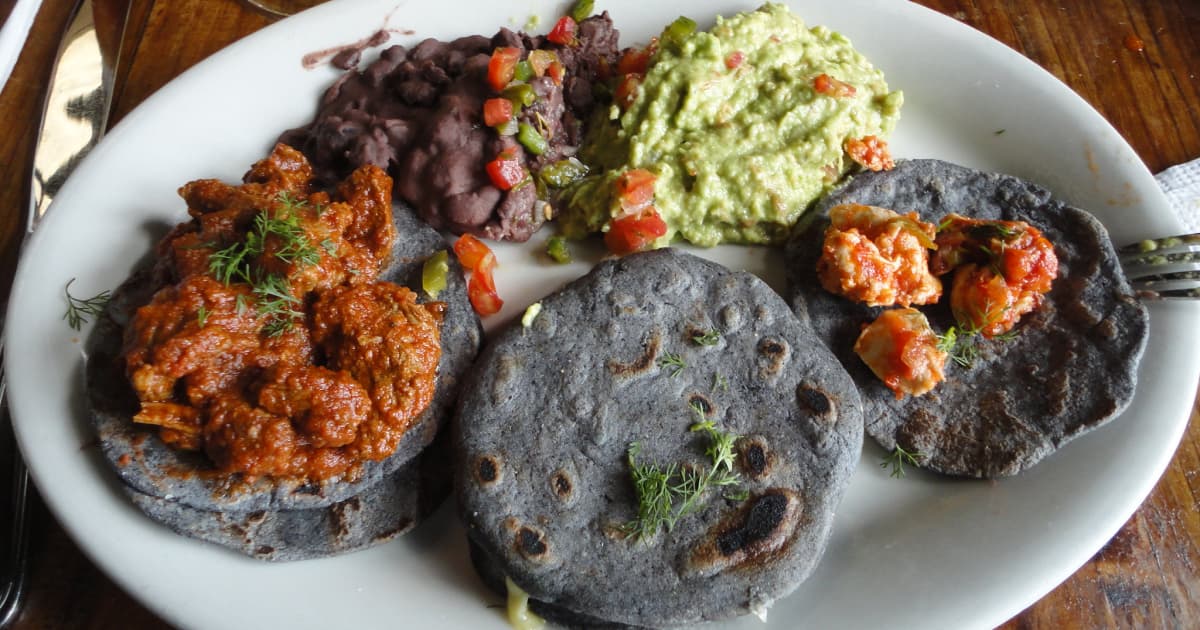 Traditional Guatemalan dishes such as pepián (a type of stew) and tamales are popular among visitors, while more adventurous eaters might want to try chiles rellenos (stuffed peppers). Whether you choose to dine at a restaurant or pick up street food from a vendor, sampling authentic Guatemalan fare is sure to make your visit even more memorable.
But perhaps one of the most unique experiences in Antigua is visiting a traditional Mayan chocolate factory. Here, you can learn about how chocolate has been produced for centuries by Mayan communities, from harvesting cacao beans to grinding them into a paste.
If you have some extra time to spare, make sure to book a cooking class taught by Guatemalan chefs specializing in the regional traditional cuisine, or learn about the history of chocolate and how to make truffles at the ChocoMuseo.
From discovering hidden gems within Lanquín Caves to savoring delicious local delicacies – there's plenty of reasons why Antigua should be at the top of your list when planning a vacation in Guatemala!
4. Lake Atitlán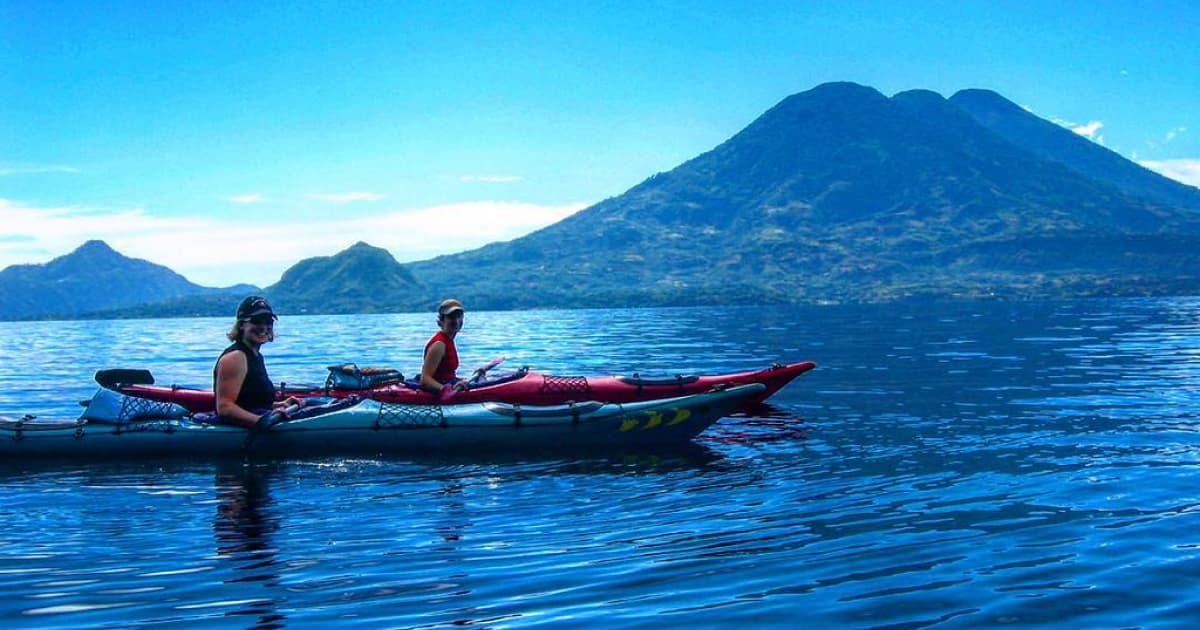 Lake Atitlán is a breathtaking destination in Guatemala that should be on everyone's travel list.
Lake Atitlán, located in Guatemala's southwestern highlands, is a picture postcard setting with the volcanic crater lake surrounded by three imposing volcanoes and steep hills covered in forest. 
All around the lake are small indigenous villages with colourful local markets, fisherman pitching nets for their daily catch, Mayan women hand washing their clothes and men working in the fields donned in red and white embroidered Santiago shorts.
The lake is surrounded by three volcanoes, two of which are active – Volcán San Pedro and Volcán Tolimán, making for an incredible backdrop to any visit!
The lake itself is a marvel of nature, over 200 feet deep with crystal-clear waters that reflect the stunning scenery around it, and has a variety of activities to enjoy. 
But Lake Atitlán isn't just about cultural immersion - it's also a playground for outdoor enthusiasts. 
You can rent kayaks or stand-up paddle boards to cruise around the lake, take part in fishing trips, go bird watching, or hike one of the many trails near the shoreline. 
Or stretch your legs at one of the many hiking trails, with options ranging from easy scenic strolls to challenging climbs up nearby volcanoes like San Pedro or Toliman.
There are also plenty of restaurants dotted along the shore so you can sample traditional Guatemalan cuisine while admiring the beautiful views.
At night time, visitors have been known to see spectacular stars reflecting off the surface of Lake Atitlán due to it being far away from light pollution. With all these amazing attractions combined with its renowned hospitality, it's no surprise why this natural wonder attracts visitors year round. 
So if you're ever considering traveling to Guatemala make sure to add Lake Atitlán at the top of your list - you won't regret it!
5. Local Markets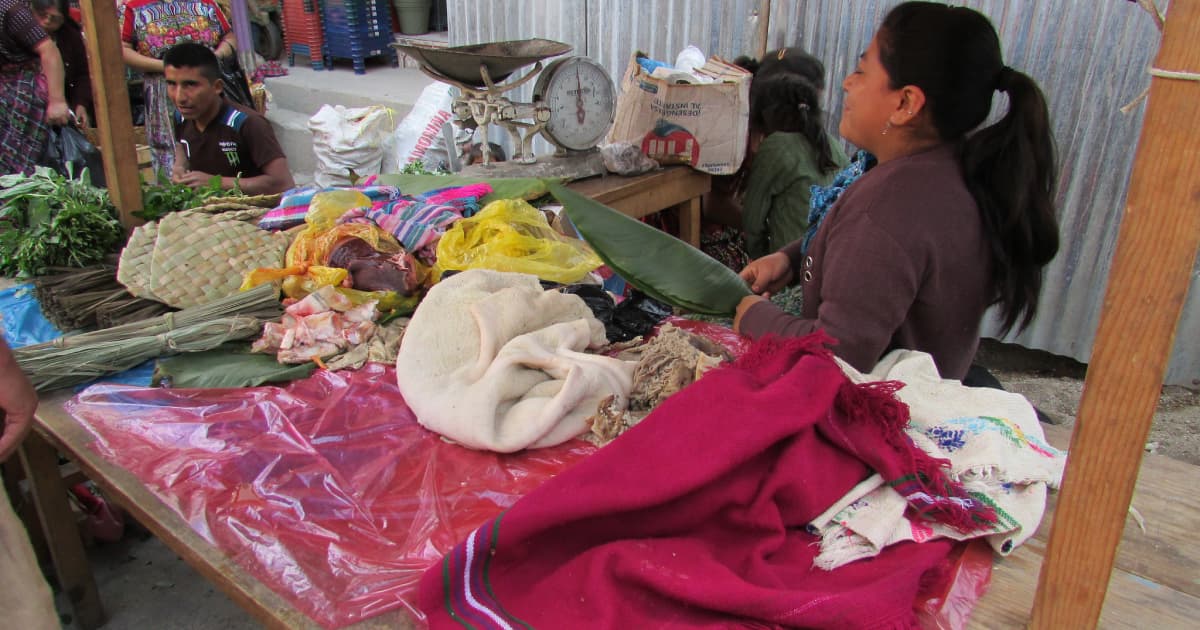 Whether you're looking for souvenirs, food items or just want to soak up the atmosphere; make sure you take some time out of your trip itinerary and explore one or two of Guatemala's many wonderful local markets!
From the vibrant colors and flavors of the Central American produce, to exotic fabrics, Guatemalan handicrafts and artwork; you could spend hours browsing through the bustling stalls.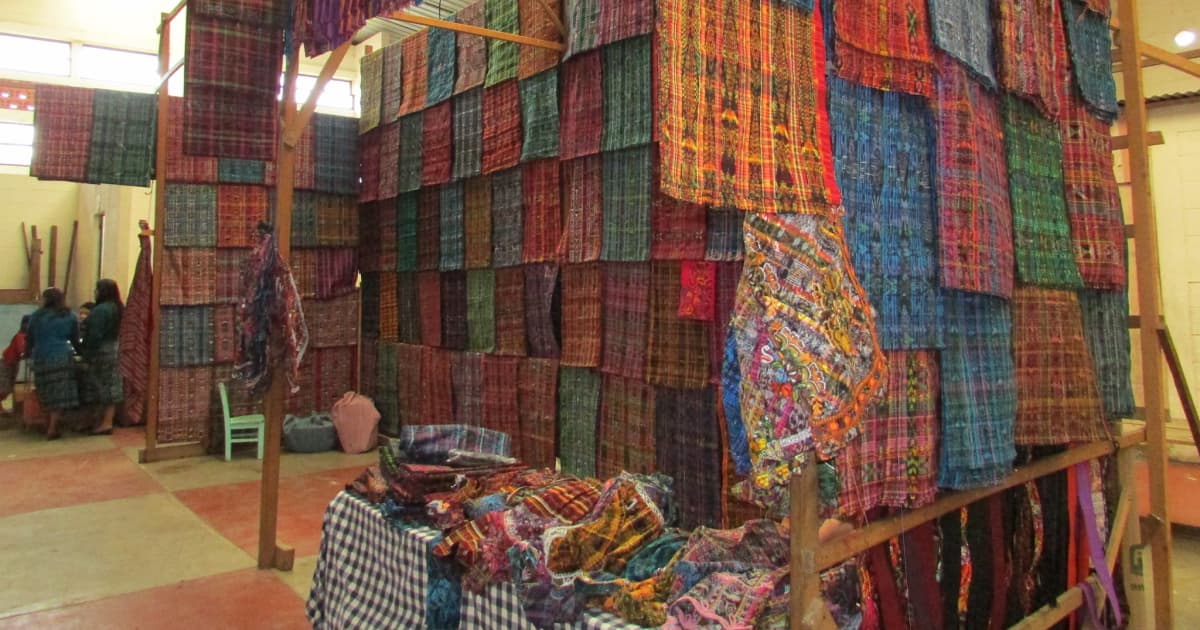 One of my favorite things about visiting Guatemala's local markets are their unique array of spices - everything from allspice to zapote negro!
The local merchants in Guatemalan markets are friendly and welcoming, and also a wealth of useful information on what else in town to see and do during your stay. 
Just be sure to practice your haggling skills to get the best price, and bring some cash as many vendors don't accept credit cards.
6. Food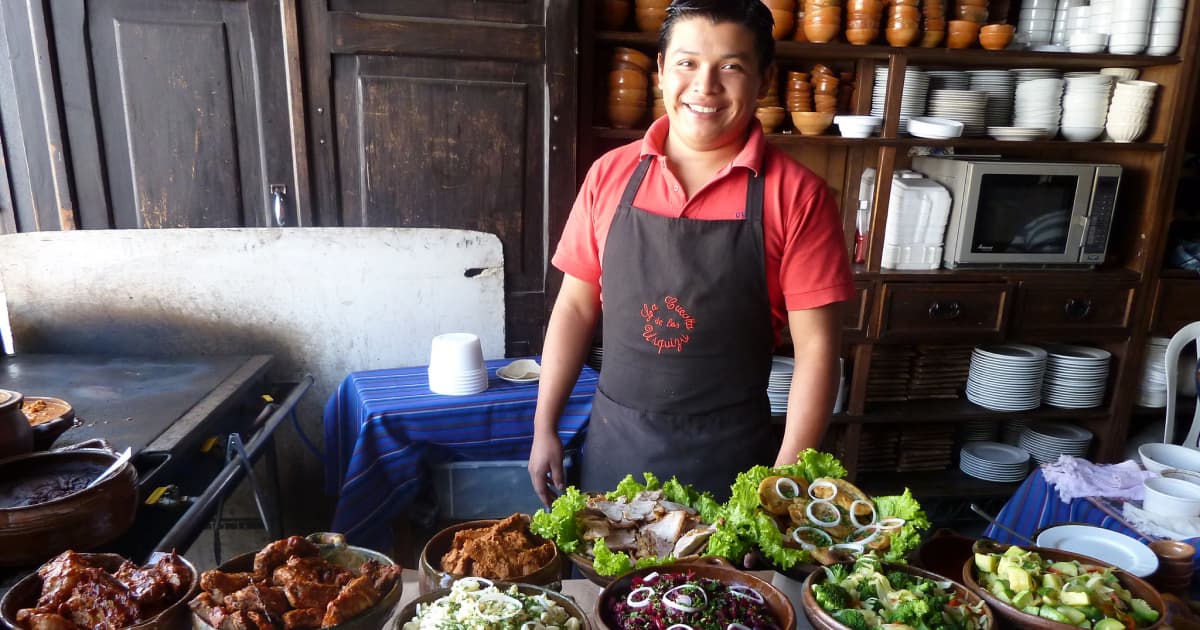 A trip to Guatemala can be a wonderful culinary experience that won't leave you disappointed. 
Guatemala is home to plenty of fresh traditional dishes, generally being a mixture of traditional Spanish dishes and indigenous Mayan food.
Start the day with freshly brewed coffee and some scrambled eggs, refried beans, tortillas and fried plantains. For lunch, feast on fresh salads, taquitos, roast chicken or fresh fish. For dinner, dine on tostadas, a traditional stew (called pepian), or grilled steak with pico de gallo.
If you're looking for an authentic taste of Guatemala here are some of my personal recommendations:
> Pepián: A rich stew made with chicken or beef, vegetables (mainly carrots and squash), spices, and ground pumpkin seeds. It usually comes served with rice or tortillas.
> Chiles Rellenos: Large chili peppers stuffed with cheese or meat filling, breaded in an egg batter then fried until crispy.
> Kak'ik: A traditional Mayan soup made from turkey meat cooked with garlic cloves then seasoned with annatto seeds.
> Tamalitos de Elote: Small sweet tamales made from fresh corn kernels mixed with sugar until it becomes a dough-like substance wrapped in the husks before steaming.
And, for the dessert lovers, don't miss out on one of Guatemala's signature treats: marquesote. This sweet bread pudding is usually topped with honey or syrup and sprinkled with coconut flakes – it's sure to satisfy your sweet tooth! 
Guatemala has no shortage of delicious cuisine options for any palate; so come hungry and explore with an open mind!
7. Coffee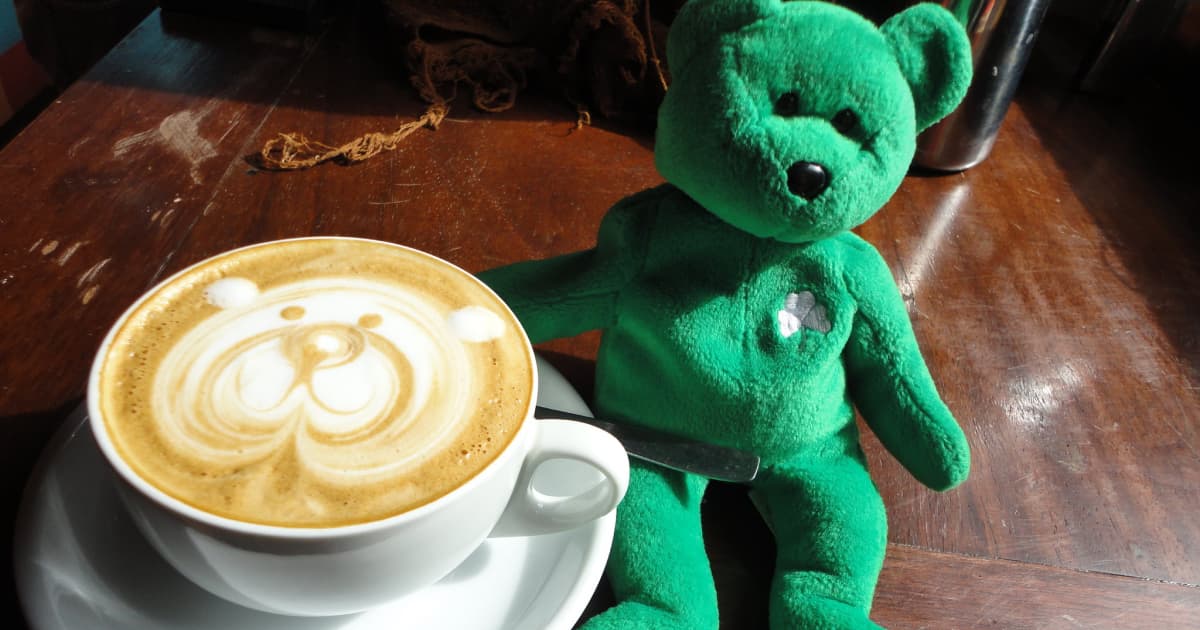 Guatemala's rich volcanic soil and climate is ideal for growing coffee, and in my opinion produces some of the finest beans in the world. 
One of the best way to start a day of adventure is waking up to a freshly brewed cup of local coffee.
The most popular variety grown in Guatemala is Arabica - an aromatic bean with mellow flavors. 
But if you want to explore beyond the basics, there are also excellent options for the coffee connoisseur, like Pacamara, Bourbon, Caturra, and Geisha Coffee - all of which have unique flavor profiles ranging from sweet and fruity to full-bodied and earthy.
I highly recommend a tour of a coffee plantation (finca) to watch and learn the process of how coffee is produced. 
It's an amazing experience being part of the educational tours where experts explain the production process, and you'll also get to sample many of the delicious brews throughout.
8. Nature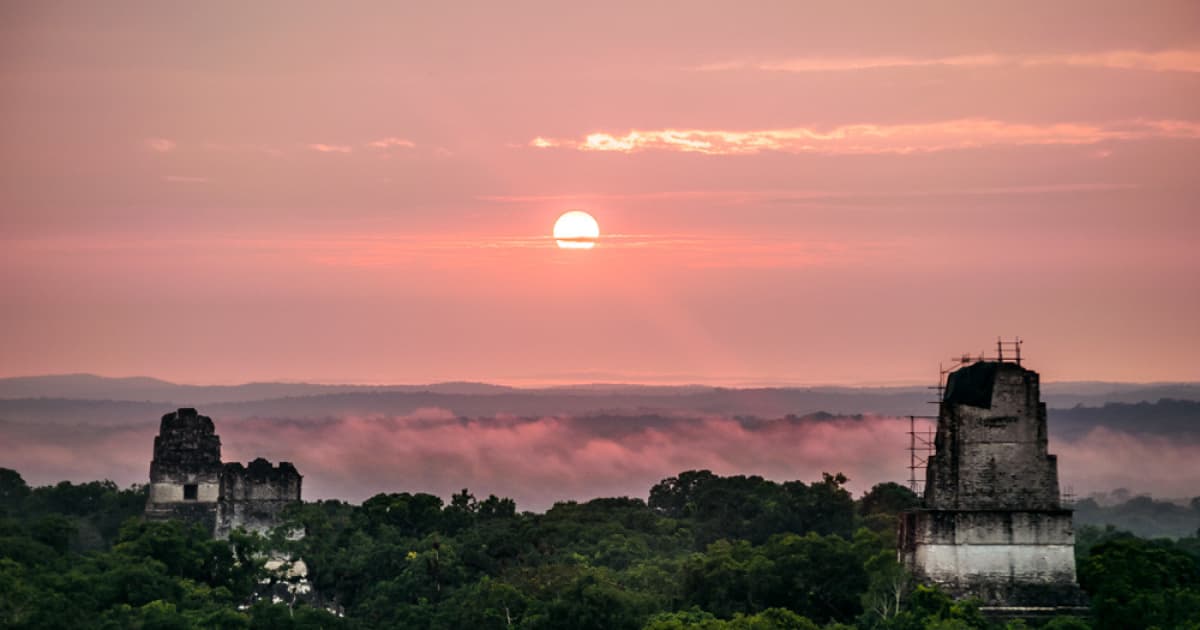 Guatemala is a nature-lovers paradise. 
From the beautiful beaches of the Caribbean Sea to the vast rainforests and cloud forests, Guatemala has endless opportunities for exploration. 
With its diverse landscape, you can explore everything from coral reefs filled with colorful marine life, to towering volcanoes where clouds often hang low in the sky. 
If you're looking for adventure, there are plenty of hiking trails that will take you through jungles teeming with wildlife and scenic views.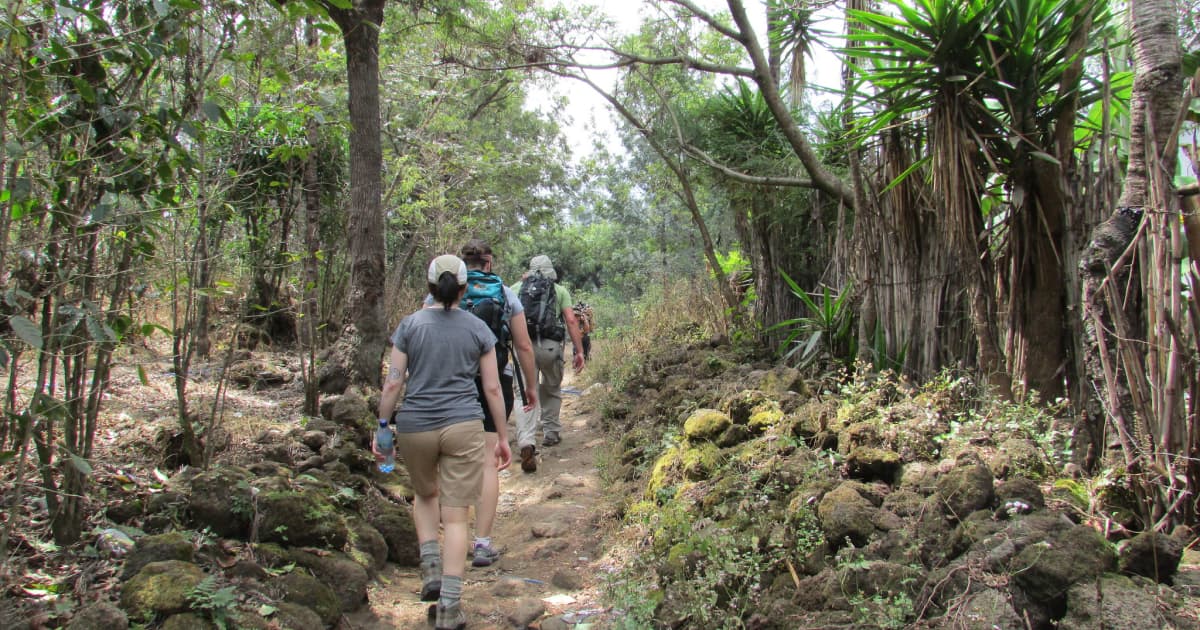 Whether you're a seasoned adventurer or just looking to escape the everyday, Guatemala is a nature-lover's paradise that will leave you spellbound and craving more!
9. Adventure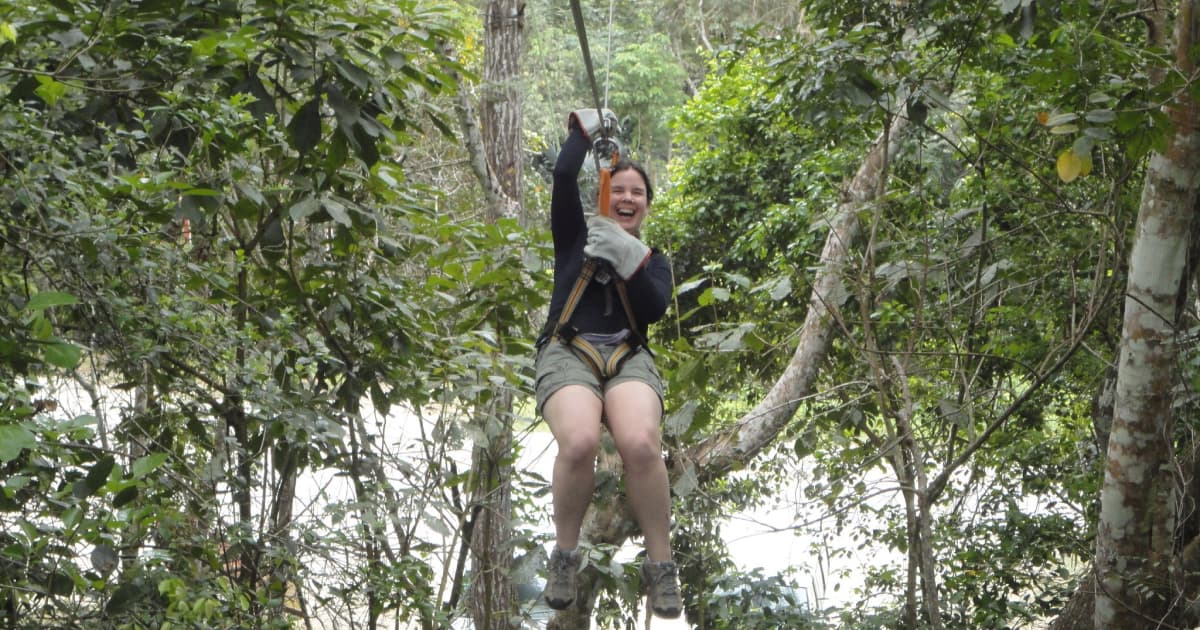 Guatemala is the ideal destination for adventure junkies with a variety of activities that will thrill any traveler. 
One must-visit destination for any adventure seeker is Tikal National Park. 
Home to some of the most impressive Mayan ruins in the world, this UNESCO World Heritage site offers a glimpse into the fascinating history and culture of the ancient Maya people. The towering pyramids and intricately carved temples will leave you awe-struck.
For anyone looking for a more active adventure, hiking up Pacaya or Acatenango volcano provides a challenging yet rewarding experience. 
The views from the summit are simply breathtaking.
Semuc Champey is another natural wonder not to be missed - this series of stepped pools surrounded by jungle make for a refreshing swim after a long day's hike. 
And for even more adrenaline-fueled activities, Lanquín Caves offer spelunking adventures deep underground.
For those who want to take their adventure up a notch, there are plenty of opportunities for hiking and camping in some spectacular locations around the country. 
And if you're feeling really brave, why not try whitewater rafting on one of Guatemala's many rivers?
We squeeze all this and much more into our Mundo Mayan multi-sport adventure trip. We definitely recommend checking it out if you are after a unique adventure trip.
10. People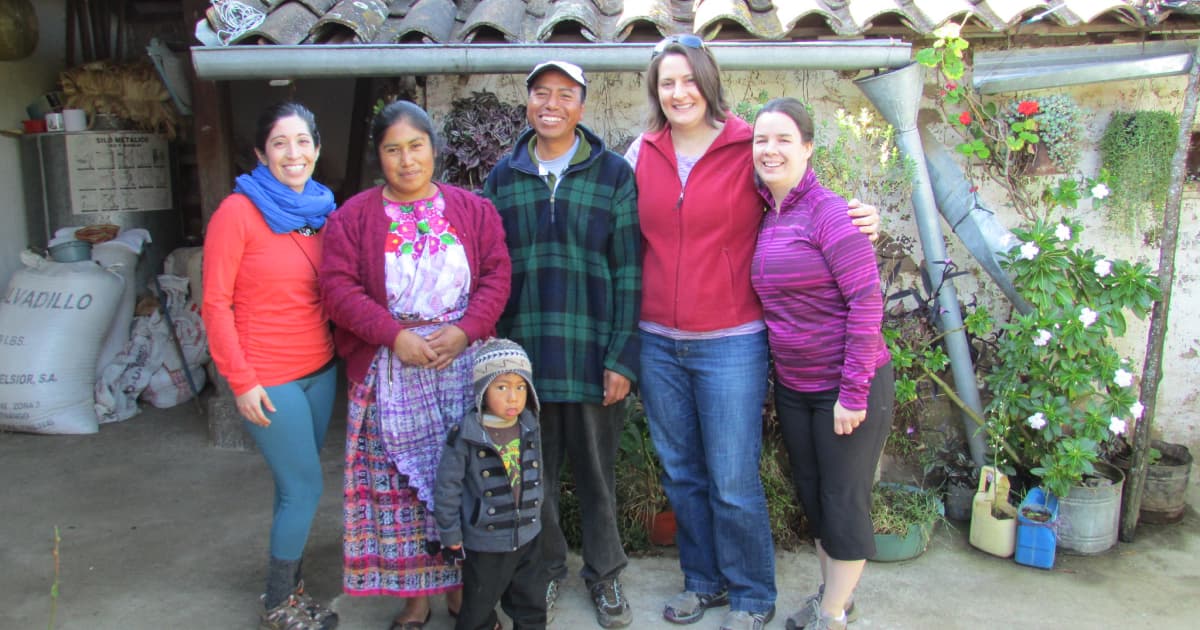 It's not only the beauty of Guatemala that makes it so great to visit, but also the warmth and hospitality of its inhabitants. 
From the marketplaces to the city streets, you can feel the contagious energy radiating from locals who are proud of their heritage.
The traditional 'Maya' costumes worn by local women add a splash of color to any scene – bright blues, greens, yellows and reds; all bringing life to Guatemala's landscape. 
The music too has captivated generations with marimbas echoing out from every corner as if each street was home to its own orchestra. 
Whether you're enjoying dinner at a restaurant or simply strolling through town, you will always have the chance to soal up this vibrant atmosphere and connect with the locals!
These experiences will stay in your heart forever!
Visit Guatemala With BikeHike
Guatemala is an undiscovered gem that should be on everyone's bucket list. 
So if you have been searching for an amazing destination to explore, look no further: It's time to book your trip to Guatemala! 
The memories you make here will last a lifetime; from discovering ancient temples to experiencing the flavors of some of the best coffee around - each moment spent here will leave you wanting more.
Experience all of this and more on one of our Guatemala adventure tours. 
Here is some amazing footage from my experience on our Mundo Maya Multi-sport trip, with highlights taken on the ground and from a helicopter of the Mayan Ruins, street performers, Guatemala scenery and daily life.
Happy Travels,
Trish Sare.
About The Author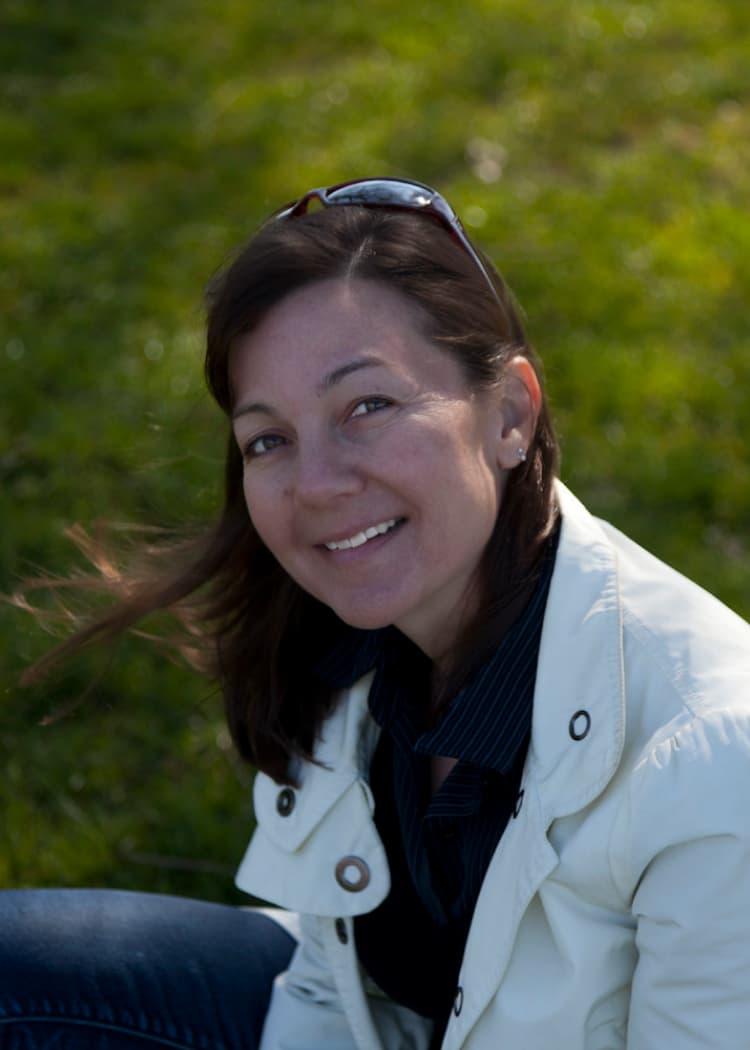 Trish Sare is the owner of BikeHike and a passionate outdoor enthusiast with over 30 years of experience as a world traveler. She's lived, traveled, and guided extensively in North, South and Central America, Europe, Oceania, Africa, and Asia. She has guided and helped to develop every one of our multi-sport holidays. In her spare time, Trish is usually outdoors either mountain biking, hiking, sea kayaking, trail running, or climbing. Trish has a passion for the world and all of the amazing cultures that inhabit it and does her best to immerse herself directly into their distinctive lifestyles.