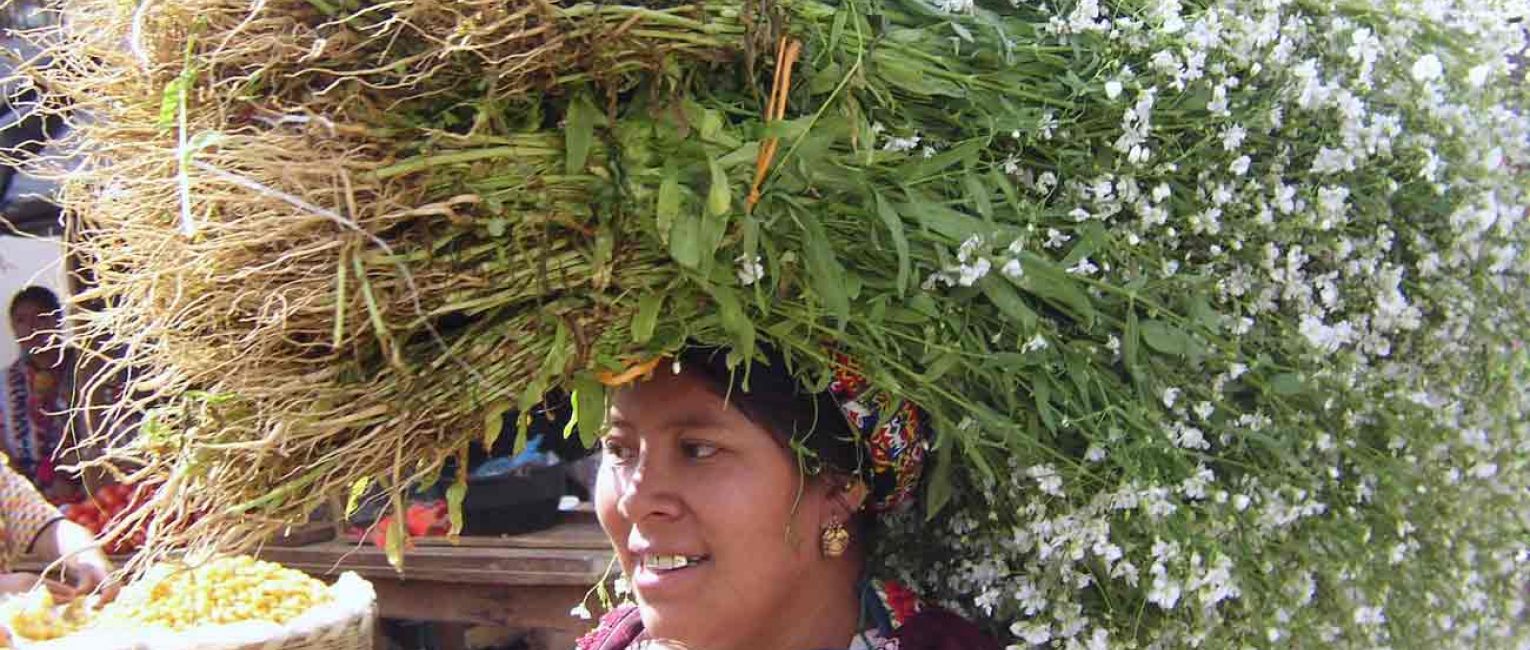 Ten Reasons to Add Guatemala to your Travel Bucket List
Guatemala is the perfect destination for those travelers looking for a true adventure that is off the beaten path and packed full of culture, history, nature and adventure. Guatemala boasts a diverse landscape of Mayan ruins, active volcanoes, lush highlands with coffee plantations, beautiful lakes, colonial cities, small indigenous villages with local markets, hospitable people and little tourist crowds. Guatemala is a hidden gem that deserves to be discovered.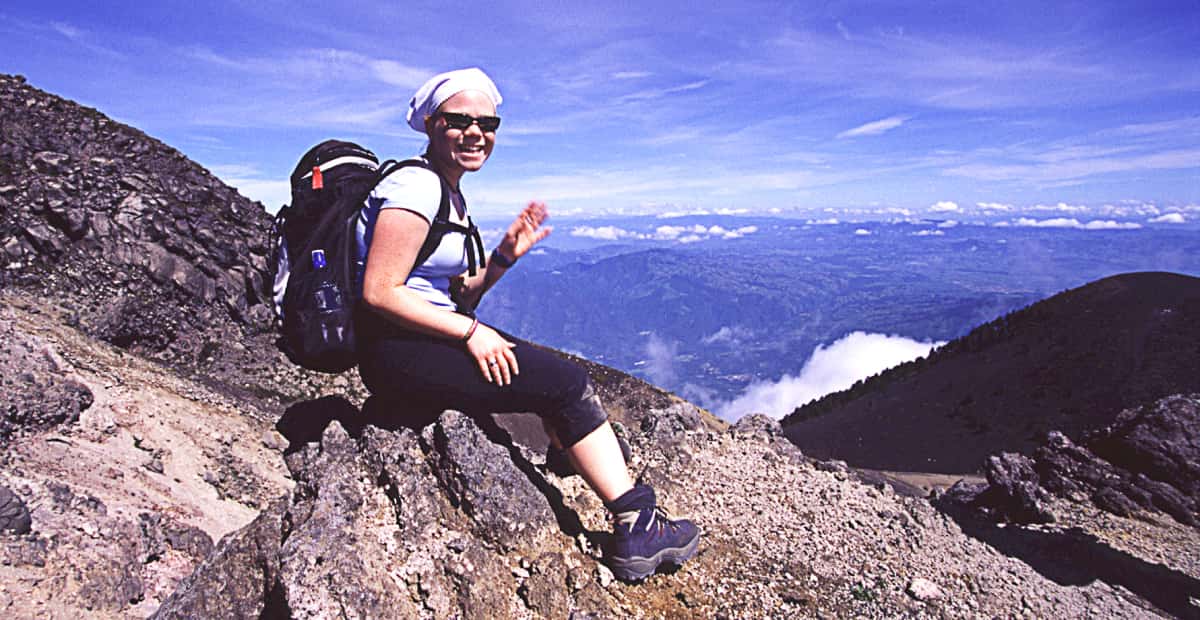 10 Reasons To Visit Guatemala
1. Mayan Ruins. 
There are several Mayan ruins of importance in Guatemala, but the most impressive is Tikal, located deep in the heart of the jungle. Tikal is known as the New York of the Maya World and this UNESCO World Heritage site was once the former capital of the ancient Mayan world's most powerful kingdom. Among the impressive structures found in Tikal is the tallest pre-Colombian structure in the Americas, Temple IV, which stands at 70 meters (270 ft). The sweeping views from atop this tower are not to be missed. While exploring Tikal, keep an ear out for the howler monkeys in the jungle canopy.
2. Volcanoes. 
There are an impressive amount of volcanoes in Guatemala (37), with many of them still active. Take a day trip to Pacaya Volcano and hike through lava fields, dense forest and along volcanic ridges with stunning views of the surrounding landscape with other volcanoes. Take a break during your hike for a unique experience of roasting marshmallows and making smores over a geothermal hot spot. While in Lake Atitlán, rent kayaks and paddle past tiny village and take in the views of the three surrounding volcanoes – San Pedro, Toliman and Atitlán.
3. Antigua.
Known for its colonial architecture, the streets of Antigua are lined with cobblestone streets, beautiful inner courtyards and brightly coloured buildings. Worth exploring for a few days, the city is home to a wide variety of churches, art galleries, local markets, excellent restaurants, stylish boutique hotels, parks and museums.  If you have extra time, make sure to book a cooking class taught by Guatemalan chefs specializing in the regional traditional cuisine, or learn about the history of chocolate and how to make truffles at the ChocoMuseo.
4. Lake Atitlán.
Lake Atitlán, located in Guatemala's southwestern highlands, is a picture postcard setting with the volcanic crater lake surrounded by three imposing volcanoes and steep, lush hills. All around the lake are small indigenous villages with colourful local markets, fisherman pitching nets for their daily catch, Mayan women hand washing their clothes and men working in the fields donned in red and white embroidered Santiago shorts. There is plenty to do in Lake Atitlán such as kayaking, hiking to impressive lookouts, swimming in the lake and shopping for traditional textiles in one of the local markets.
5. Local Markets.
There are plenty of local markets in Guatemala, with one of the main ones being the open-air market of Chichicastenango. Stroll through the market and admire all the different varieties of fruit, vegetables, cuts of meat, chili peppers, and grains. Make sure to check out all the local textiles, weavings, pottery, and decorative masks, which all make excellent souvenirs for the home. Also in abundance are flowers, coffee beans, and aromatic spices.  Wandering through the stalls of the market is definitely a feast for the senses.
6. Food.
Guatemala is home to plenty of fresh traditional dishes, generally being a mixture of traditional Spanish dishes and indigenous Mayan food. Start the day with freshly brewed coffee and some scrambled eggs, refried beans, tortillas and fried plantains. For lunch, feast on fresh salads, taquitos, roast chicken or fresh fish. For dinner, dine on tostadas, a traditional stew (called pepian), or grilled steak with pico de gallo. Finish the day with a plate of fresh fruit, Guatemalan chocolate and ice cream.
7. Coffee. 
The country's volcanic landscape provides the ideal climate for growing coffee. Coffee is Guatemala's biggest export and source of income.  It is popular for a reason. It is delicious and there is nothing like the aroma of a fresh cup of coffee brewing.  Start your morning with a freshly brewed cup of coffee that is made from Guatemalan beans. Tour a coffee plantation (finca) and watch and learn the process of how coffee is produced. Take a midday rest in one of the many beautiful cafes in Antigua with an inner courtyard and enjoy a specialty coffee.
8. Adventure.
Guatemala is the ideal destination for adventure junkies. There are plenty of outdoor activities available which show off the natural beauty of the area. These include hiking on active volcanoes, kayaking or paddleboarding along the shoreline of Lake Atitlán past Maya villages, swimming under waterfalls, and inner-tubing in the turquoise waters of Semuc Champey National Park, and mountain biking in the green and hilly highlands.
9. Nature. 
For nature lovers, Guatemala is perfect with its vast array of volcanoes, highlands, lakes, and jungle. It also has a high level of biodiversity with plenty of unique plant and bird species, as well as monkeys and jaguars.
10. People. 
The people in Guatemala are extremely welcoming and friendly. They are eager to share the love of their country and always have a smile on their face. They especially appreciate it if you try to speak a little Spanish with them. Spending time with the locals is a great way to get to know the country and to immerse yourself in the local culture.
Experience what Guatemala has to offer on our Custom and Private Guatemala trips, or on our 9-day Guatemala Multi-sport Adventure.
Happy Travels,
BikeHike