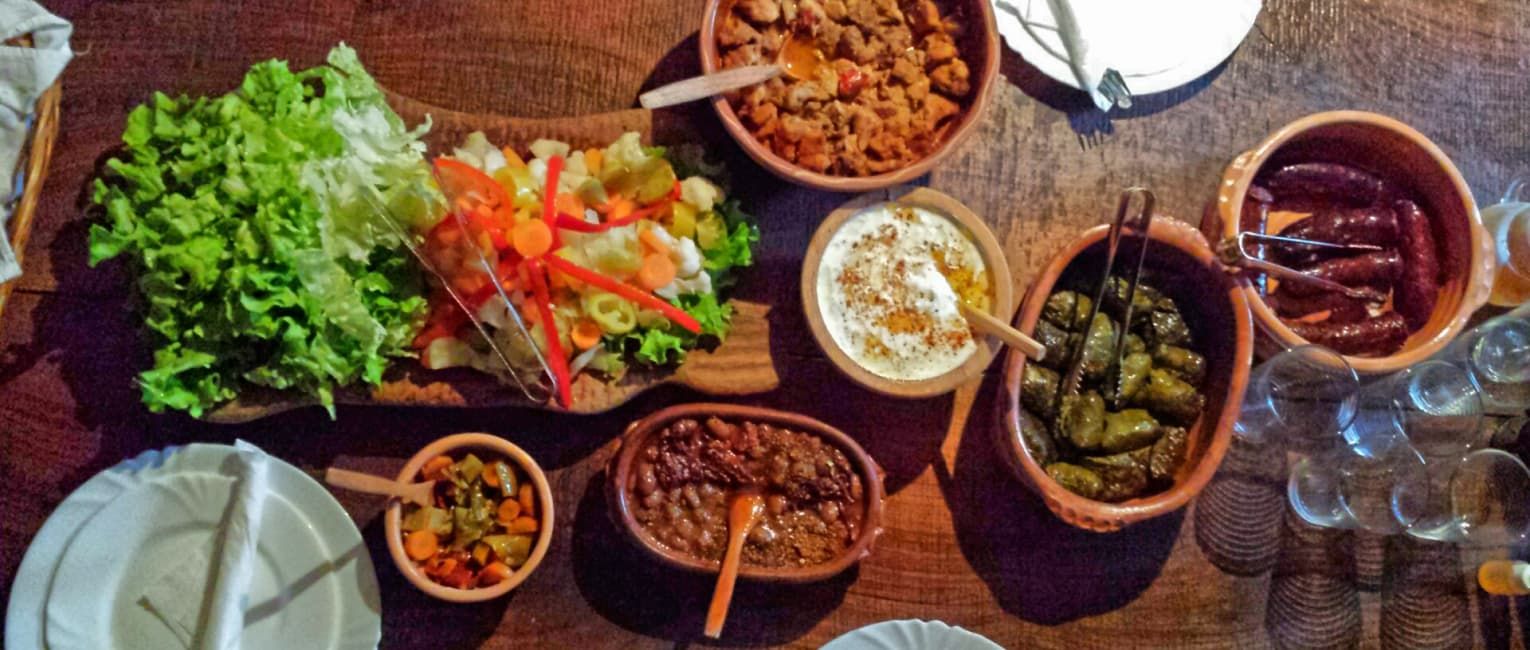 Farm To Table Travel Experiences To Fuel Your Inner Foodie
Farm-to-table, also known as the "Slow Food" movement, is a travel trend that has started to pick up a lot of interest in recent years.
As travelers become more interested in immersing themselves in local cultures and traditions, many are turning to food as a key part of that experience.
The idea of "Farm to Table" is to serve meals made with ingredients that are sourced as locally as possible.
This type of travel is an opportunity to see firsthand how food in different regions is grown and produced, and to meet the people responsible for it.
Slow food is all about taking the time to appreciate the food we eat, and to connect with the people and places that produce it.
It's an experience that everyone should try at least once.
Over the years, we have discovered plenty of incredible destinations to indulge in delicious farm-to-table fare.
In this article, we'll look at our favorite farm-to-table travel destinations as well as the benefits of farm to table and how you can seek out some of the best local cuisine experiences on your travels.
Benefits Of Eating Farm To Table While Traveling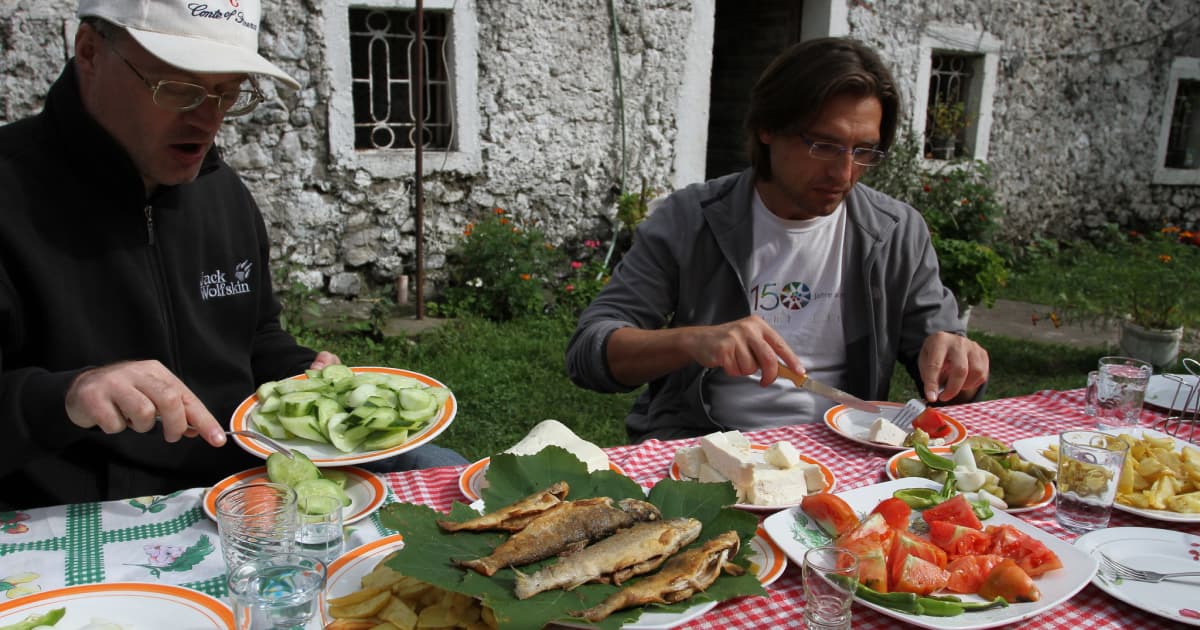 For us, farm to table has always been a fantastic way to get an intimate look at local cuisine and culture.
From experiencing regional flavors to supporting local communities, being mindful of where our food comes from can really add something special to the travel experience.
One of the benefits of eating locally sourced foods is the chance to get a taste of some unique dishes made with ingredients native only to that area.
This means more than just an authentic taste but also a real connection to the culture of the area.
Eating seasonally is also a great way sample traditional recipes prepared at their peak flavor as well as enjoy fresh ingredients picked right before it reaches the dinner table.
Plus, spending money on farm to table food helps support small businesses!
How To Find Authentic Farm To Table Experiences When Traveling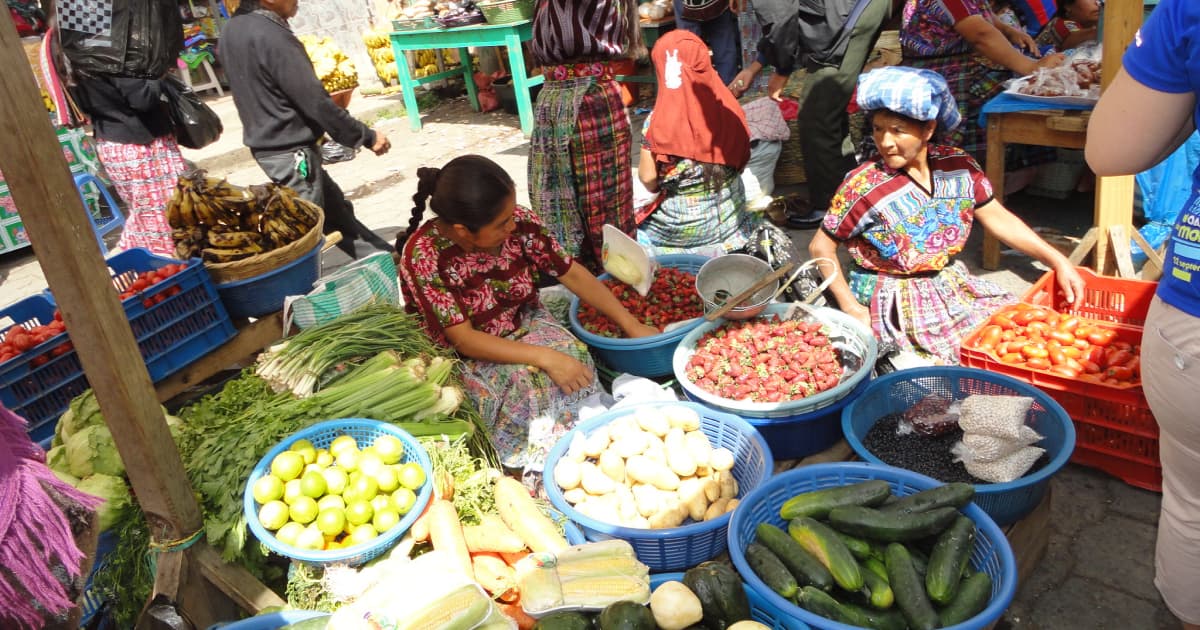 On our travels, we always try to seek out local cuisine and farm to table options.
Thankfully, there are a few pretty easy ways to find farm-to-table restaurants on your travels.
Here is how we tend to see out local food when we visit a new destination.
One of the easiest and most popular ways is by attending artisanal food events such as farmer's markets or local festivals featuring regional dishes.
These kind of events often have cooking demonstrations where you can even learn how to make traditional recipes using locally sourced ingredients.
Before we arrive in a new destination, we also like to check out its agritourism opportunities.
Agritourism has opened up many opportunities to enjoy delicious farm-to-table meals and is a fantastic way to get acquainted with the unique flavors of a new destination.
The idea of agritourism is when farms invite visitors in to observe how they grow their crops or raise animals, while also selling fresh ingredients or cooking them up at onsite restaurants.
We love having the chance to get direct contact with farmers, getting insight into their traditional way of life, and trialing tasty treats along the way.
Having this kind of intimate connection with farms and producers helps create a memorable experience that will stay with you long after your trip ends - making it well worth seeking out these places.
Speaking of which, let's take a look at our favorite destinations for farm to table travel.
1. Puglia, Italy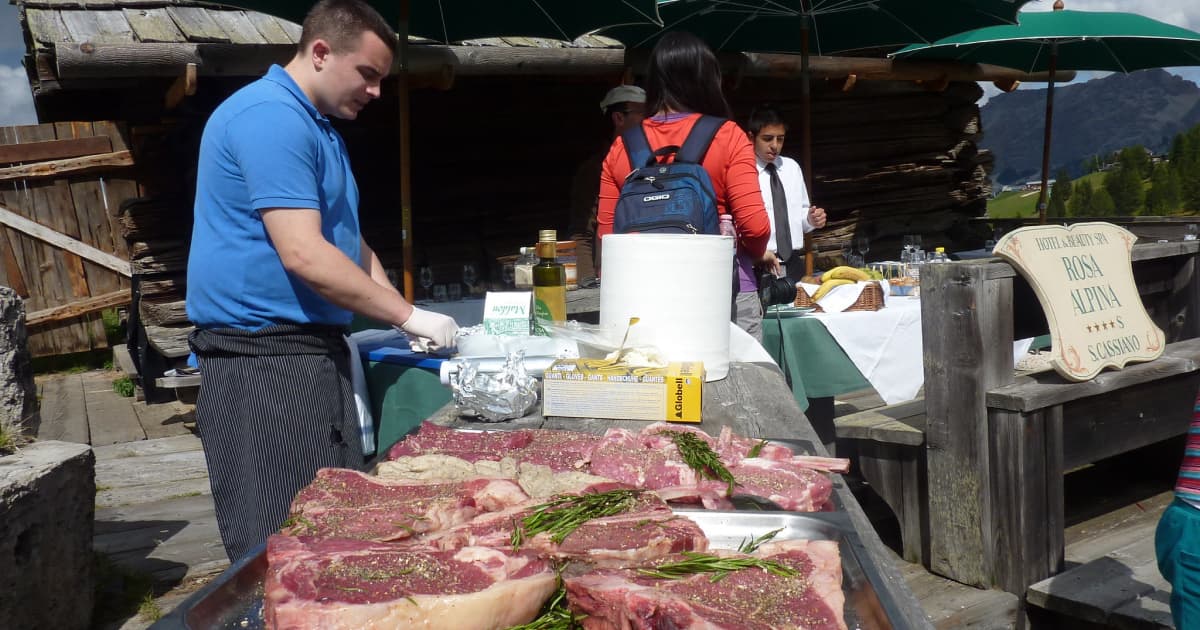 When it comes to culinary tourism in Italy, for us, no other place can compare to what you'll find in Southern Italy.
After all, you can't go too far wrong with Italian food, so why not experience it at its source?
There are plenty of opportunities around Puglia to explore local farms, wineries, and family-run restaurants through organized activities such as local markets, food tours, and wine & cheese tastings.
If you're looking for even more adventure, there are also quite a few food trails and hikes that will take you off the beaten path into lesser-known areas where authentic ingredients come together to create the many traditional dishes known to Puglia.
And for the wine connoisseurs, there's the added bonus of the rich red wines of the Salento region!
Puglia is fast becoming known for its amazing food, and the farm to table experiences are a delight for visitors who take the time to seek it out.
On our Puglia bike tour, we enjoy true home-cooked meals in charming countryside farmhouses and get a feel for Italian slow food at its finest.
2. Porto, Portugal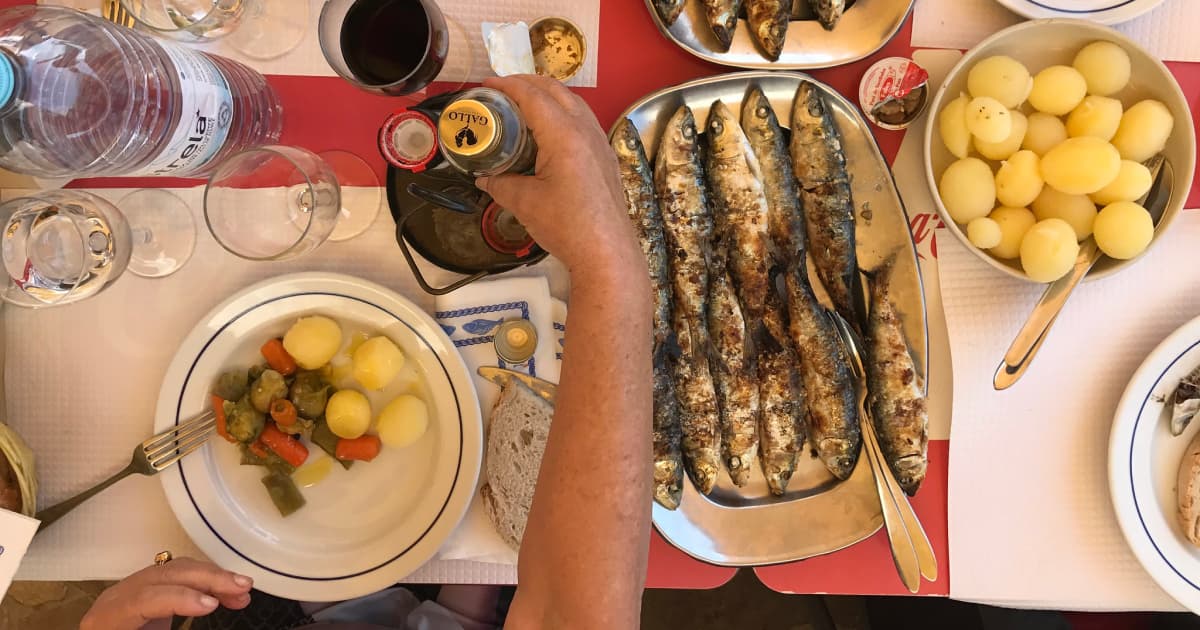 This stems from one of our favorite and most popular hikes - hiking Portugals wine region.
Porto is a great location for an authentic European farm-to-table experience.
From fresh, locally-produced food and award-winning wines, with hiking trails through vineyards to boast.
The Douro Valley Wine Region is a stunning area to explore, with its rolling hills, terraced vineyards, and steep river valleys, and of course, the home to some of the world's most acclaimed wines, with a history that stretches back centuries.
But it's not just wine on offer in Porto.
It's no secret that the Portuguese know how to cook up some delectable dishes, and their commitment to fresh ingredients makes it all the more delicious.
When it comes to food, Porto is home to a range of both traditional and modern restaurants that serve up fresh, locally-sourced dishes.
And, for a truly farm-to-table experience, you can visit one of the many farmers' markets to get a hold of fresh produce, meat, cheese, and other products straight from the farm.
From cozy cafes that serve up delicious pastries to Michelin rated restaurants, travelers can savor the flavor of Portugal's world-renowned seafood, cured meats, and delectable wines.
3. North Macedonia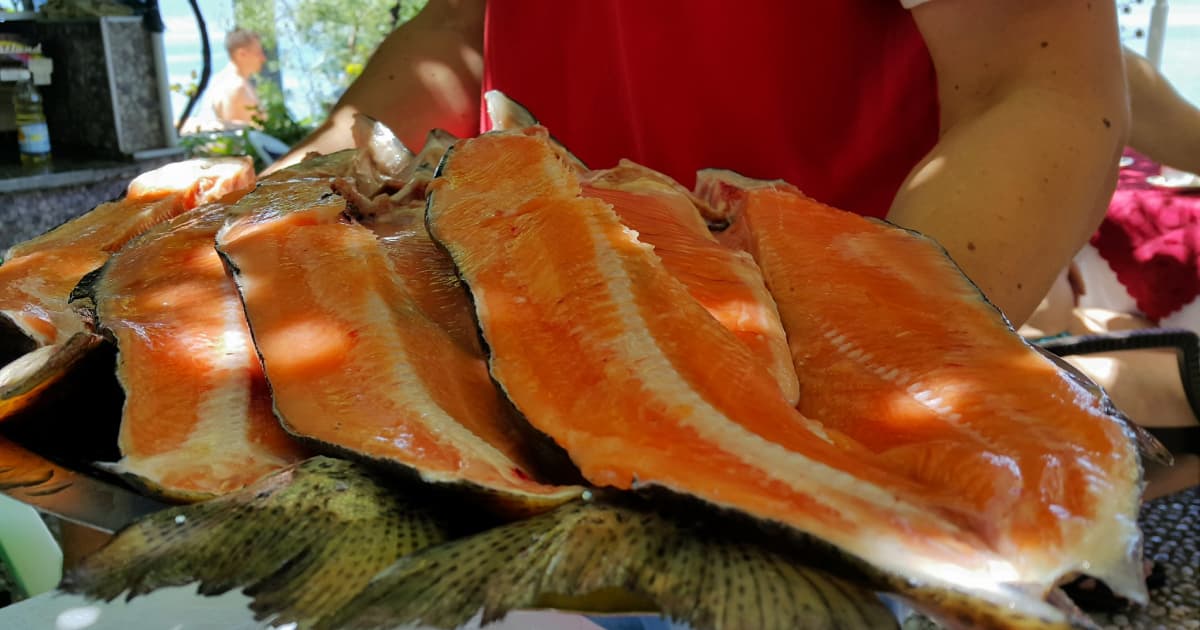 We always say North Macedonia is a hidden gem of Europe. North Macedonia is located at the crossroads between the East and West of Europe and has long been a melting pot of civilizations.
It's also one of Europe's best-kept secrets for farm-to-table travel experiences, besides an abundance of natural beauty that will take your breath away.
Whether it's visiting local cheese farms in the mountains, savoring seasonal fruits from roadside markets, or dining at tucked-away bistros, there are plenty of ways to discover North Macedonia's diverse farm to table food culture.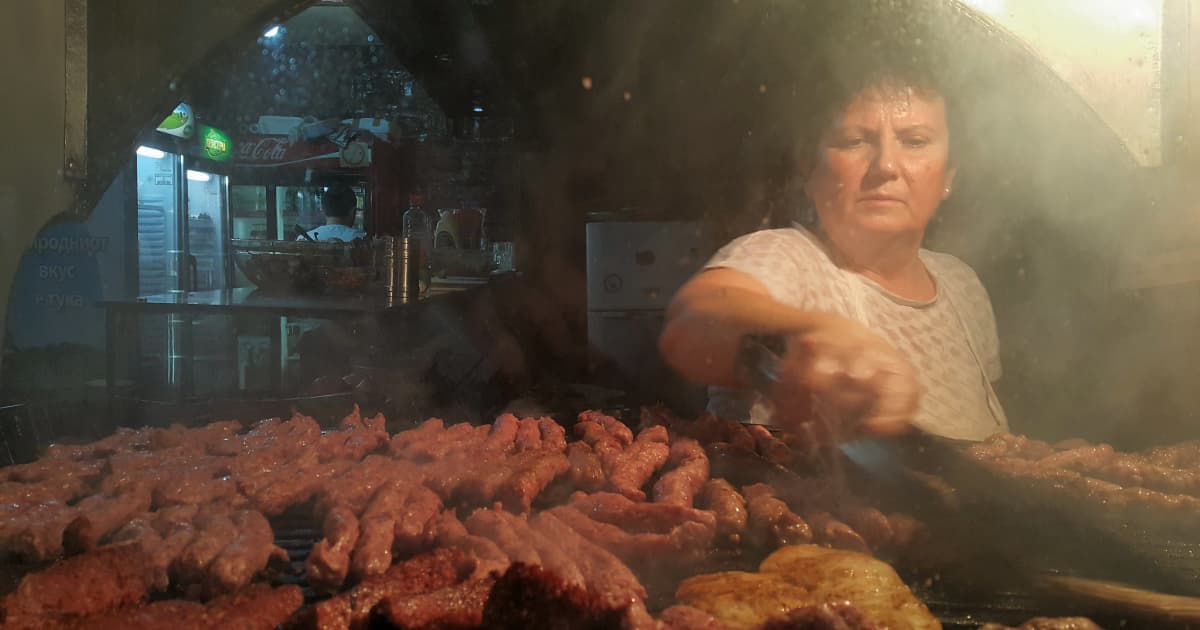 Our favorite farm to table region of Macedonia is Tikves. Tikves is predominantly a wine region, but also has plenty of fantastic locally sourced food on offer.
Our team in Macedonia proudly call the area "Tuscany without the Tourists."
The food overall in Macedonia is a reflection of its diversity. It's a cross-section of Balkan, Greek, and Middle Eastern cuisine, as well as the Mediterranean, Italian, Hungarian, and continental medley that is Eastern European dining.
A vast influence and accessibility of farm-to-table foods and amazing recipes because of the soft climate in the southern portion of Europe, resulting in their access to amazing fruits and vegetables.
4. Slovenia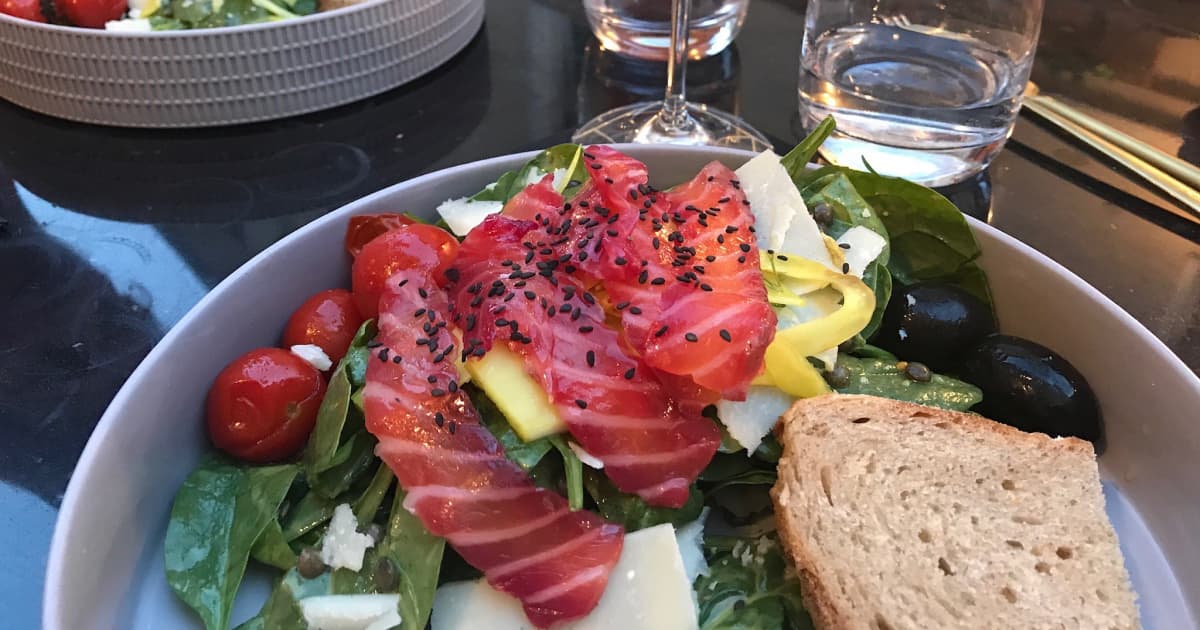 Slovenia is our 2nd best-kept secret in Europe. And one of the reasons we love heading out to Slovenia is for its farm to table experiences.
Whether you're interested in trying out traditional dishes or exploring some of the more modern regional cuisines, there's no shortage of opportunities here to get your hands dirty - literally!
Slovenia boasts some of the most unique cuisine in Europe - from hearty stews made with locally sourced ingredients, to dishes layered with flavors inspired by centuries-old Mediterranean cooking traditions.
And, the best way to enjoy all that Slovenia has to offer is through agritourism by visiting one of its many farms.
Here, you can learn about local farming practices while even getting hands-on in activities such as harvesting fruits and vegetables, milking cows and goats, and baking bread.
And, of course, topped off by tasting the fruits of your labors.
Many farms also offer cooking classes where you can pick up tips from local chefs on preparing meals using locally grown ingredients.
Around Slovenia, there are also plenty of organized food tours that will bring you around the countryside to sample various dishes from different regions.
With so much variety available throughout the country, it's easy to see why Slovenia is quickly becoming one of the top destinations for farm to table travel experiences.
5. Dubrovnik, Croatia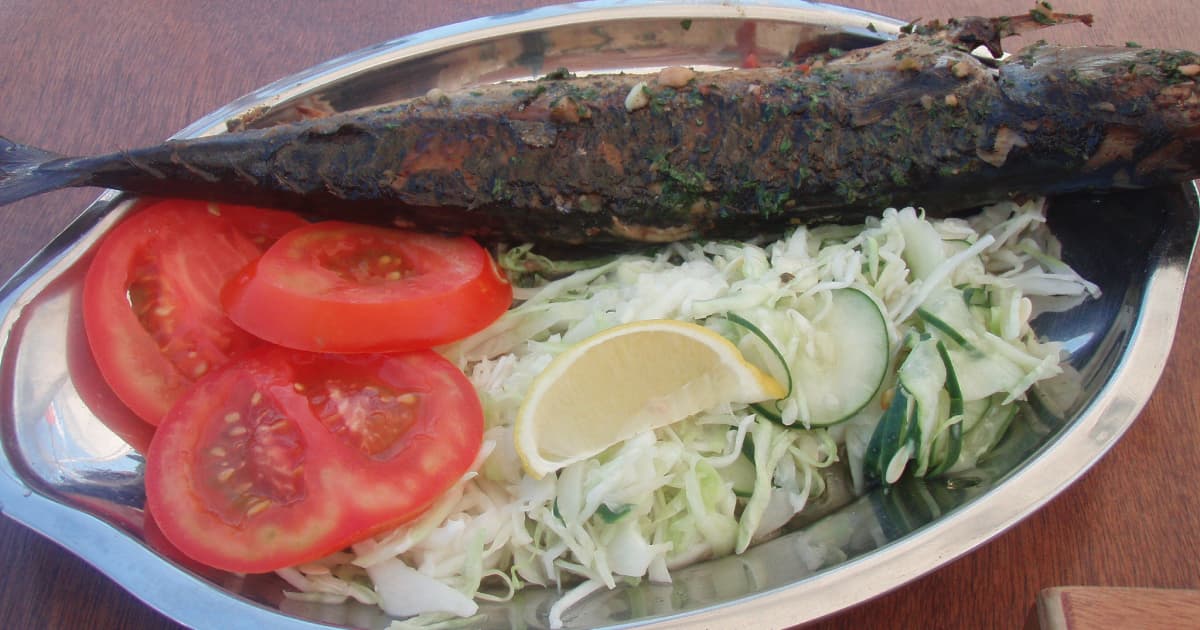 A jewel by the Adriatic Sea, Dubrovnik is one of Croatia's most famous tourist spots.
And also one of the best spots for foodie culture.
Dubrovnik is endeared by the locals for its fantastic food and wine culture.
Throughout the year, there are plenty of local food tours led by local guides who can bring you to historic locations and explain everything from the cuisine's history to fascinating stories of the towns and villages.
It's like visiting an old friend who is showing you their favorite spots.
And while you certainly can't go wrong with a guided food adventure, sometimes the best way to experience local life and authentic cuisine is to stumble upon it yourself with an open mind.
With so much to offer visitors, it's no wonder why Dubrovnik has become such a popular destination for farm-to-table travel experiences.
For more Croatia foodie inspiration, be sure to check out our 5 best foodie spots in Croatia.
6. Ireland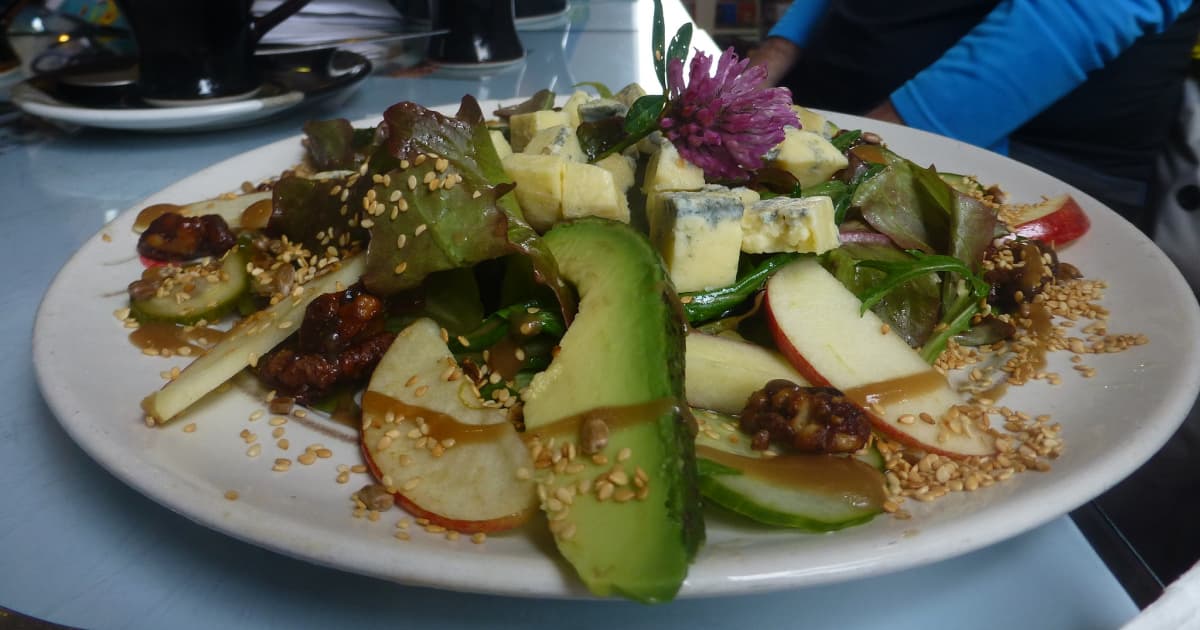 Most people act surprised when we talk about Ireland as a fantastic foodie destination.
A lot of people seem to forget, or just didn't know that agriculture is Ireland's largest indigenous industry.
When it comes to freshness, nothing beats Ireland's coastal farms.
On our wild atlantic way cycling tour we spend time in Kerry for a seafood lunch, where local fishermen catch wild salmon straight from the sea and bring them straight over to the restaurants.
We even get to sample some succulent mussels harvested from nearby bays or estuaries.
Ireland also offers a wealth of unique culinary experiences away from the coastline too.
Irish dairy products are also renowned for their quality and flavor and are a mainstay of the local diet. Irish cows are grass-fed, which makes their milk richer in flavor and fatty acids than cows raised on grain.
So the Irish butter, cream, and cheese are especially delicious.
Even artisan cheese is a burgeoning industry in Ireland. From cheddar to blue cheese, Irish farmers are producing some of the tastiest cheese in the world.
Irish beef is also highly sought after, especially grass-fed beef, for its deep flavor and tenderness.
The great part of a trip to Ireland is, no matter where you visit, there is delicious farm to table dishes around every corner.
Wrapping Up
Every corner of the world offers its own distinct flavor when it comes to these culinary journeys; no two are alike!
Farm to table dining is more than just a meal – it's an entire lifestyle choice that celebrates the connection between people, environment, and food.
It's also one of the best ways to support sustainability efforts while traveling abroad. As tourism continues to grow throughout the world, we must strive to preserve traditional cultures by making conscious decisions about what we eat.
By embracing farm to table dining on our travels, we can help create meaningful change through our actions - one delicious bite at a time!
Let us help you discover the perfect farm to table trip that will leave your stomach happy and your soul refreshed.
We can help you plan the ultimate culinary journey, just get in touch anytime with any questions.
Your taste buds won't regret it!
Happy Travels,
Trish Sare
About The Author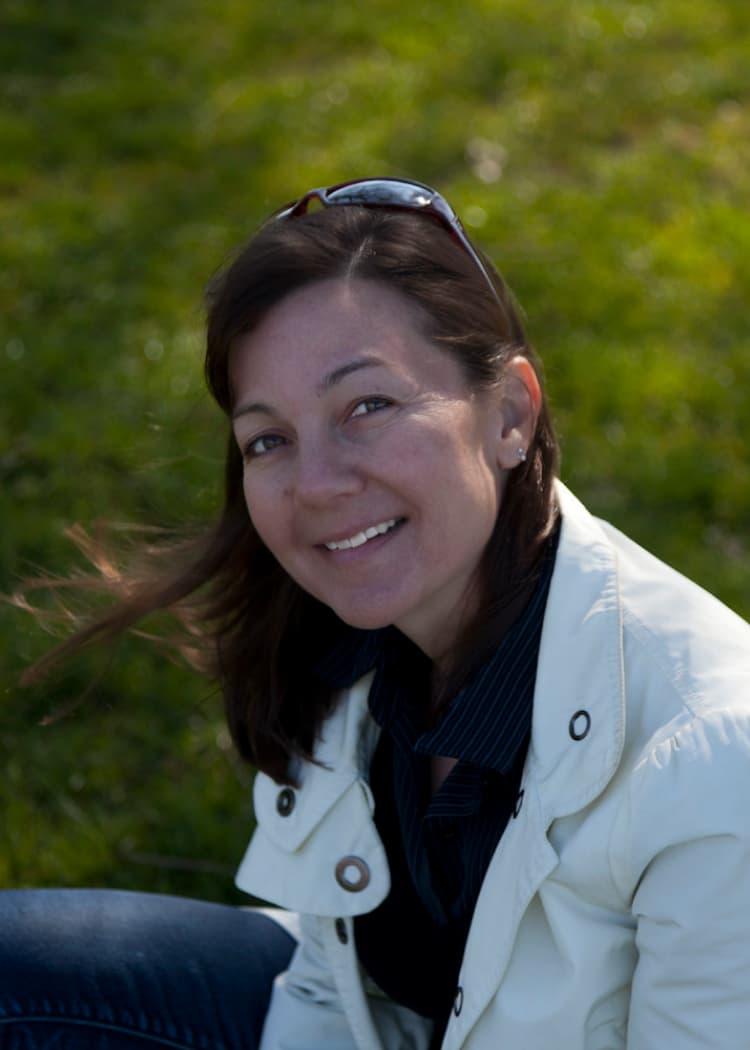 Trish Sare is the owner of BikeHike and a passionate outdoor enthusiast with over 30 years of experience as a world traveler. She's lived, traveled, and guided extensively in North, South and Central America, Europe, Oceania, Africa, and Asia. She has guided and helped to develop every one of our multi-sport holidays. In her spare time, Trish is usually outdoors either mountain biking, hiking, sea kayaking, trail running, or climbing. Trish has a passion for the world and all of the amazing cultures that inhabit it and does her best to immerse herself directly into their distinctive lifestyles.