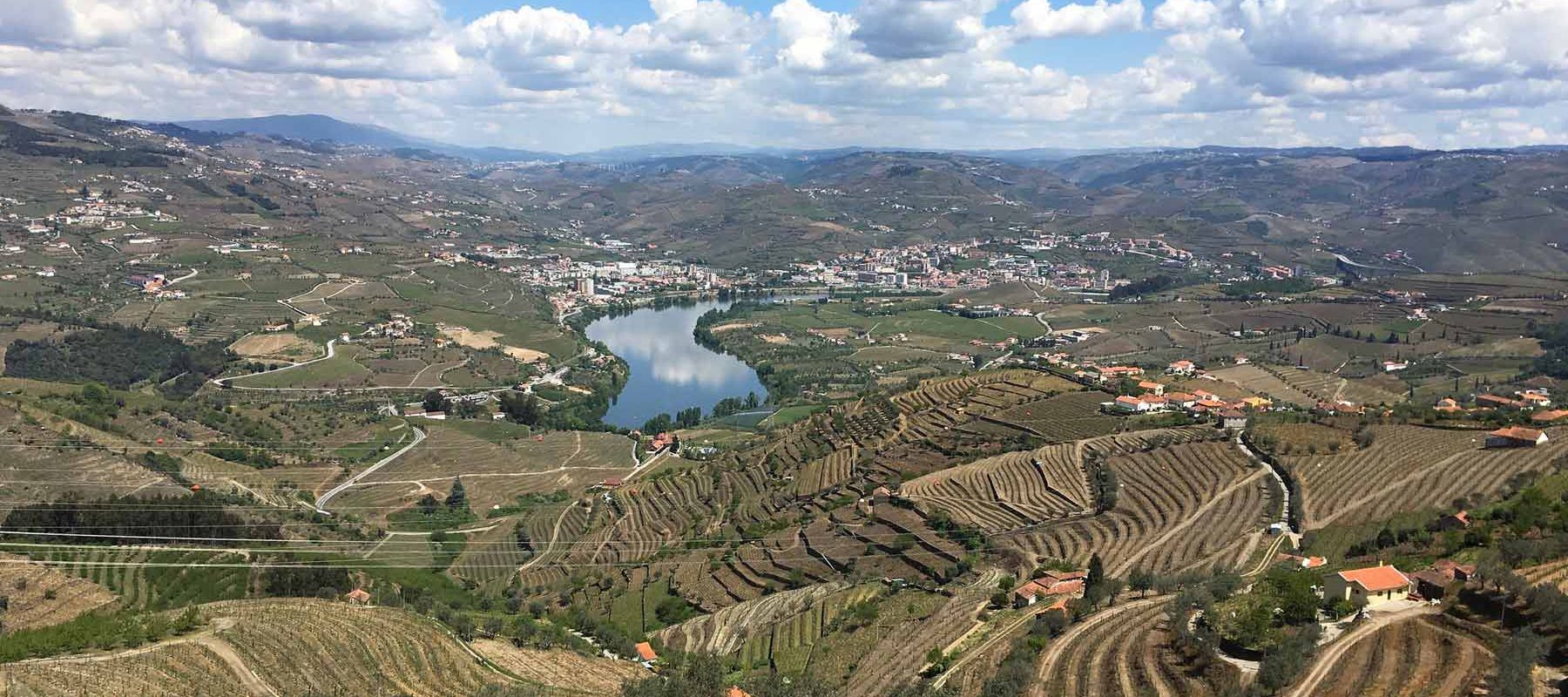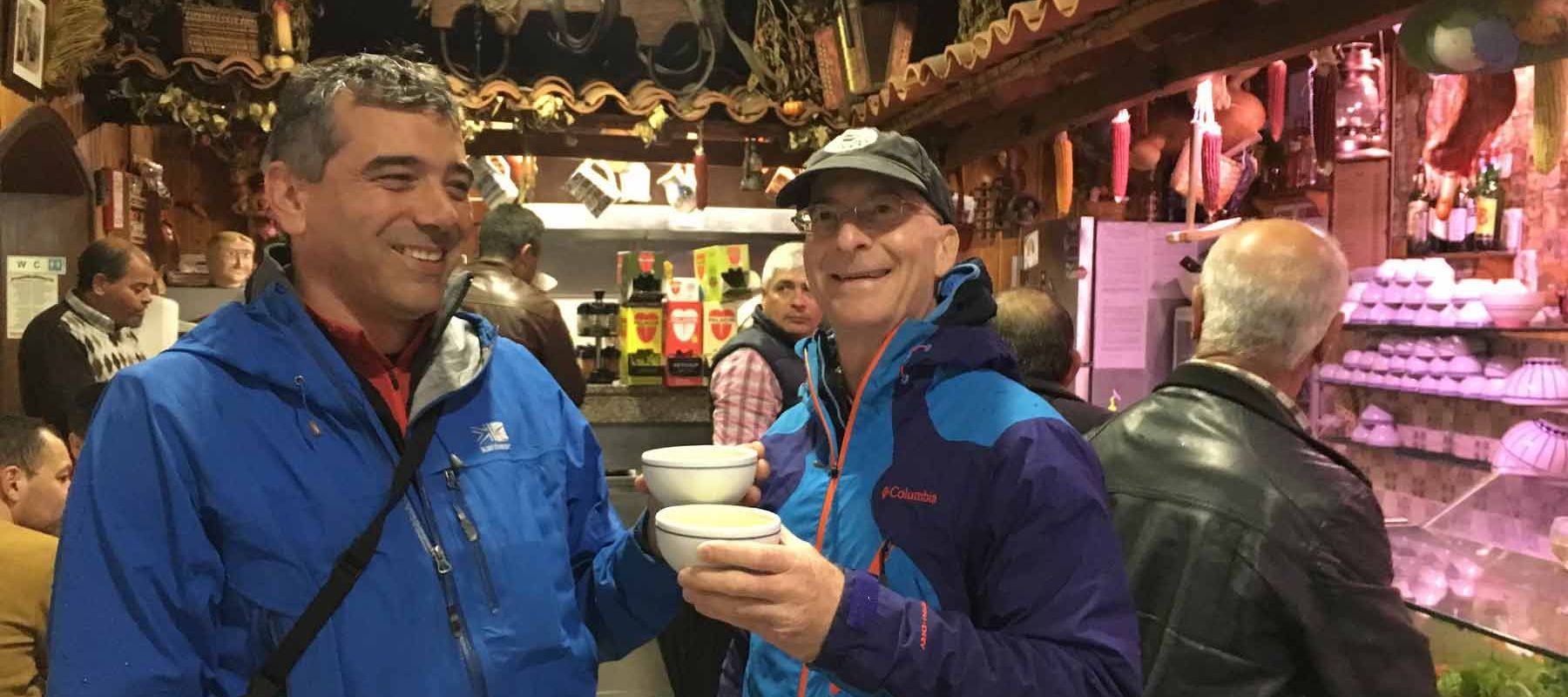 Hiking Portugal's Wine Region
Trip Overview
This hiking trip ultimately begins in the historic city of Porto, and focuses on Portugal's spectacular northern wine region, bordering the Atlantic Ocean. After exploring Porto and its stunning public street art, we'll head inland on a trek through the area's hills.
Hiking through the region, you'll witness its terraced vineyards and rolling hills with time to visit some of the small, traditional villages. Of course, opportunities will abound to taste the delicious wines, such as the light vinho verde or the more fortified, port. We'll also cross an area that is part of "The Portuguese Way," a section of the famous Camino de Santiago pilgrimage route.
WOW Factors
Picnics overlooking the area's beautifully picturesque, terraced vineyards
Experience Portugals famed wine tourism and discover and taste the area's world-famous wines
Visit and hike through the area's traditional, well-preserved villages
Note that this trip can only be booked as an extension/add-on of our main Hiking Portugal's Algarve Coast
Itinerary & Map
Day 1
Lisbon - Porto
Arrival
You will connect on your own by train from Lisbon to Porto. Your train ticket is included. After arriving into Porto by train, at Campanhã railway station, make your way to your hotel where your BikeHike representative will await you. From there, after getting checked in, we will set out for an afternoon walking tour to explore the historic city center of Porto. Situated at the mouth of the Douro River, Porto boasts stunning public art, such as azulejos (hand-painted tiles), that are tattooed across the crumbling medieval walls. Afterwards, we'll break for a short rest before the group reconvenes for a welcome dinner.

Accommodation: Hotel
Meals: Breakfast, Lunch, Dinner
Day 2
Porto - Viana do Castelo
Hiking
After a hearty breakfast we will transfer to the Neiva River for the day's hike. We'll hike along the river, passing its watermills and discovering its rich cultural and natural heritage. The Neiva River is a crossing point for "The Portuguese Way," a section of the famous Camino de Santiago pilgrimage route. Afterwards, we will continue onwards to the charming city of Viana do Castelo. Its buildings showcase several different eras, with well-preserved buildings from the Age of Discovery, the baroque period, to contemporary architecture. The 16th-century Manueline manors and Renaissance architecture are particularly enchanting. Perched high above the city is the pearly-white, neo-Byzantine Santa Luzia church, which can be accessed by a light hike or by taking Portugal's longest funicular train. The afternoon and remainder of the day is open to explore at your leisure.

Hiking Distance: 11km / 7 mi
Hiking Duration: 4.5 hours
Accommodation: Hotel
Meals: Breakfast, Lunch
Day 3
Viana do Castelo - Ponte da Barca
Hiking
After breakfast we'll continue exploring the north of Portugal by hiking the Serra D'Arga Mountain. There, we'll enjoy stunning views of the River Minho, the hills of Spain to the north, and the Atlantic Ocean to the west. We'll pass by small, traditional schist stone villages with cobbled streets, stone slab fences and historic churches. This mountain region has a strong spiritual side to it, one that can be especially felt in these villages, their being at the crossroads of several pilgrimage routes. Agriculture is also very important to locals, primarily corn which is used for making broa, a traditional Portuguese corn bread. We will stop for picnic lunch along our route, before continuing to the picturesque town of Ponte da Barca, where we will stay for the night.

Hiking Distance: 12km / 7 mi
Hiking Duration: 6 hours
Accommodation: Hotel
Meals: Breakfast, Lunch
Day 4
Ponte da Barca – Porto
Hiking
Today we will hike the hills surrounding the village Sistello. Located in the Vez river valley, this village is famous for its terraced "vertical cultivation ladders." These man-made terraces, used for agriculture, resemble Asia's rice terraces. The town also boasts well-preserved granite houses and Espigueiros, granaries made of stone, which are typical of the region (as well as Galicia, Spain). It is little wonder the village was once nominated as one of the most beautiful villages in Portugal. After some time to wander around the town, we will transfer back to Porto late afternoon. In Porto, after time to check in at the hotel, we will enjoy a farewell dinner together. The remainder of the evening is at your leisure for a last chance to explore this alley-woven historic city.

Hiking Distance: 9km / 6 mi
Hiking Duration: 6 hours
Accommodation: Hotel
Meals: Breakfast, Lunch, Dinner
What's Included
TRIP INCLUSIONS:
All accommodation, meals as indicated, land transportation, equipment and English-speaking veteran guides. 
TRIP DOES NOT INCLUDE:
International flights, airport departure taxes, gratuities, meals not indicated, hotel to train/airport transfers* and items of a personal nature.
MEALS:
5 Breakfasts, 4 Lunches, 2 Dinners
ACCOMMODATION:
Hotel: 4 nights, including a Design Hotel in Porto
*** This trip can only be booked as an extension/add-on of our main Hiking Portugal's Algarve Coast
Trip Facts
Weather in Portugal
In Portugal, the best time to travel is during the summer and fall as May-October is the warmest and driest part of the year. July is the warmest month with an average temperature of 24°C (74°F) in Lisbon. However, even during the summers, a sweater is a good idea for cooler evening temperatures. The winters can be very rainy. The wettest month is November and the coldest month is January at 11°C (52°F).
May to September: Summer. Warm, dry season. 
Travel Documents
Citizens of Canada and the US only require a valid passport to enter Portugal. Please ensure that your passport is valid for six months beyond the date of arrival, or you may be refused entry. Always carry a photocopy of your passport in the unfortunate case of loss or theft; this precaution will speed up the reissue process. Visa requirements vary from country to country. Canadian citizens do not require a visa to enter Portugal and can enter as a tourist for up to 30 days. Americans also do not require a visa and can enter Portugal for up to 90 days as a tourist. Check with your airline in case you have connecting flights overseas as part of your journey to Portugal as it is possible one of the countries you pass through en route to your destination may require a separate transit visa.  
Food and Water
Traditional Portuguese cuisine combines Atlantic and Mediterranean characteristics, influenced most dominantly by seafood. You will notice a great deal of spices including chili peppers (piri piri), black pepper, cinnamon, vanilla and saffron. Olive oil is also incredibly popular and many dishes use it as a base. There are many Portuguese cheeses, made from cow, goat's or sheep's milk. However, meals generally do not include cheese. Instead, cheese is consumed on its own, before or after meals, quite often with wine. Portugal has an impressive wine culture. The preferred drink in Portugal is usually coffee though, the usual European variety of cappuccinos and espressos. Water is chlorinated in Portugal and locals drink tap water. However, for foreigners who have not built up an immunity, bottled water is recommended as some strains of bacteria may be still present in the tap water in some places. Fruit drinks, soft drinks, coffee and tea are all widely available and safe to drink.  
FAQ
Can I take this trip if...
I am a solo traveller? How does solo accommodation and costing work?
Many of our travellers (both men and women) join as singles. On average, BikeHike groups are 75% single travellers and 25% couples. Unlike many adventure travel companies, we don't charge single supplement fees to solo travellers. Instead, we pair you with another traveller of the same gender. If we can't find you a roommate, you get your own room at no additional charge. A single private room supplement fee is only required if you specifically request a confirmed private room for the duration of the trip. Learn more about solo travel with BikeHike. 
I have special dietary requirements?
We will do our best to accommodate special dietary requests (e.g. vegetarian, gluten free, etc.), but ask that you please discuss your request with us when signing up for a trip.
Accommodation
Most of our trips include comfortable mid-range accommodations. This includes accommodation that provides a clean and comfortable experience in characterful surroundings that reflect the destination. To build stronger connections with the communities and support the local economies, we avoid using large international chain brands on BikeHike trips. 
This trip includes the following types of accommodation:
HOTELS 
In an effort to keep money in the communities we visit around the world, BikeHike prefers small hotels, bungalows, and haciendas that showcase the character and local flair of each destination. For example, we will be staying in a Design hotel in Porto. 
Click HERE for more information about accommodation styles.
Trip At A Glance
| Day | Destination | Activity | Duration | Distance | Lodging | Meals |
| --- | --- | --- | --- | --- | --- | --- |
| 1 | Lisbon - Porto | Arrival | — | — | Hotel | |
| 2 | Porto - Viana do Castelo | Hiking | 4.5 hours | | Hotel | |
| 3 | Viana do Castelo - Ponte da Barca | Hiking | 6 hours | | Hotel | |
| 4 | Ponte da Barca – Porto | Hiking | 6 hours | | Hotel | |
| 5 | Porto | Departure | — | — | Hotel | |