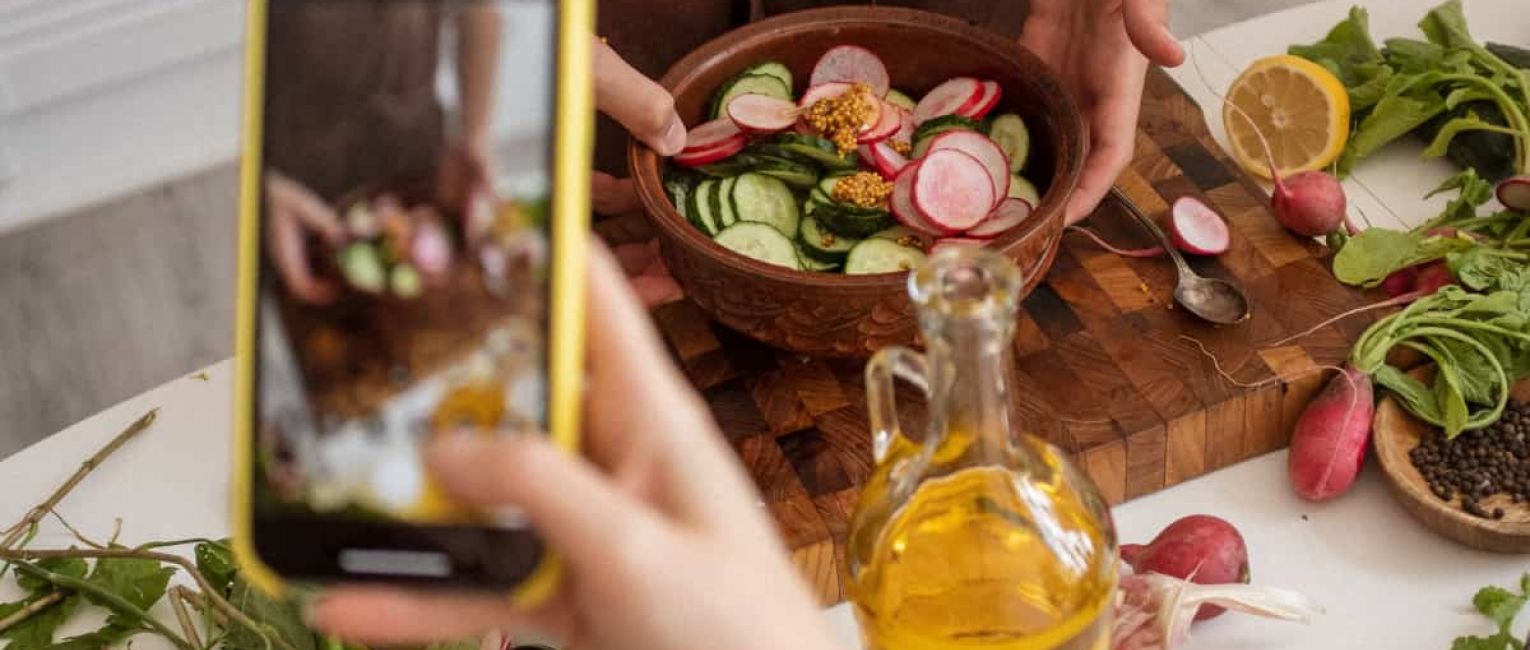 5 Of The Best Foodie Spots In Croatia
Croatia: A culturally rich destination perfect for those who appreciate authentic travel experiences.
The unspoiled coastline with crystal clear waters, natural wonders full of history and heritage. The captivating blue of the Adriatic Sea, the picturesque Dalmatian Coast, peaceful countrysides, and an abundance of beaches. Just a few of the reasons that have seen Croatia rise as one of Europe's most popular travel destinations.
Croatia was once a hidden gem of European travel that has grown rapidly in popularity as a must-see destination over recent years. Amongst the beauty of it all, visitors always have one particular highlight of a Croatian trip. The food!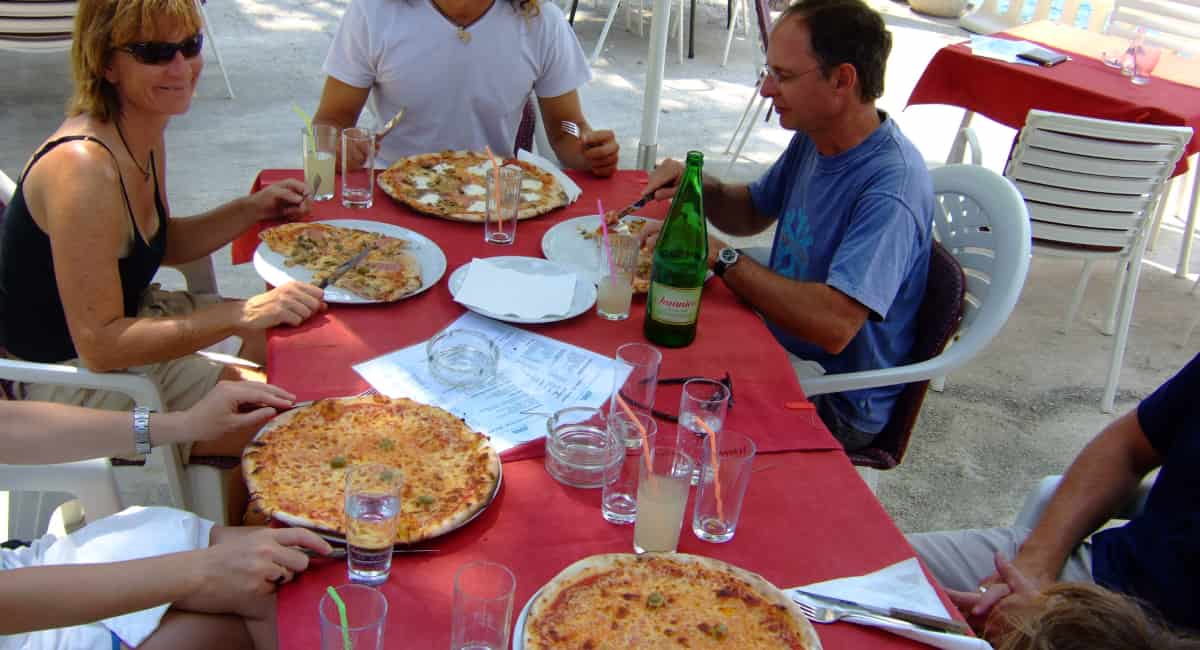 Croatian cuisine might not be as popular with tourists as pasta in Italy or oysters in France but you will be pleasantly surprised and spoiled with an incredible array of culinary delights prepared with local ingredients.
Why Choose A Food Tour?
Sure, when you are traveling to new destinations, you can visit the beaches, the heritage sites, you can pack a trip with plenty to see and do in just a short few days. Yet what separates a tourist from a traveler is how they experience a different culture. And the best way to take in a destination's culture is to travel like a local.
Do as the locals do, hike the local trails, bike the beaten paths, and experience the local cuisine.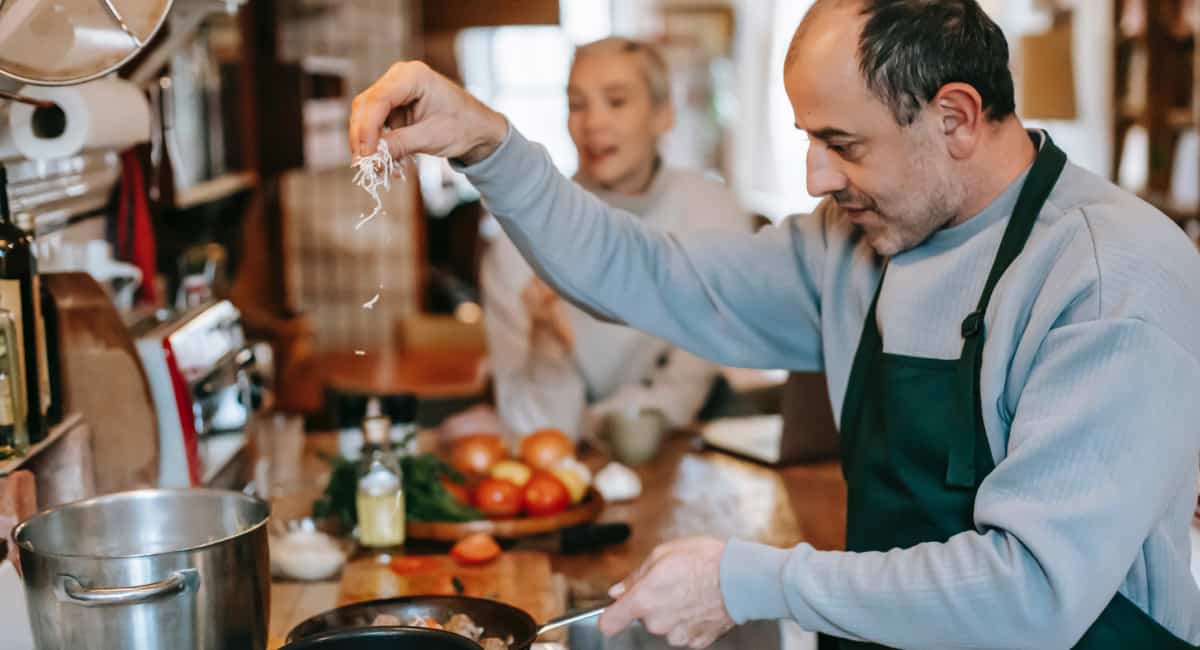 Food tours are often led by local guides who can bring you to historic locations and explain everything from the history of the cuisine along with fascinating stories of the towns and villages. It's like visiting an old friend who is showing you their favorite spots.
And while you certainly can't go wrong with a guided food adventure, sometimes the best way to experience local life and authentic cuisine is to stumble upon it yourself with an open mind.
Through our extensive travel experiences at BikeHike, here are 5 of our favorite spots in Croatia for a foodie adventure to experience authentic Croatian cuisine, wines, and craft beers.
Istria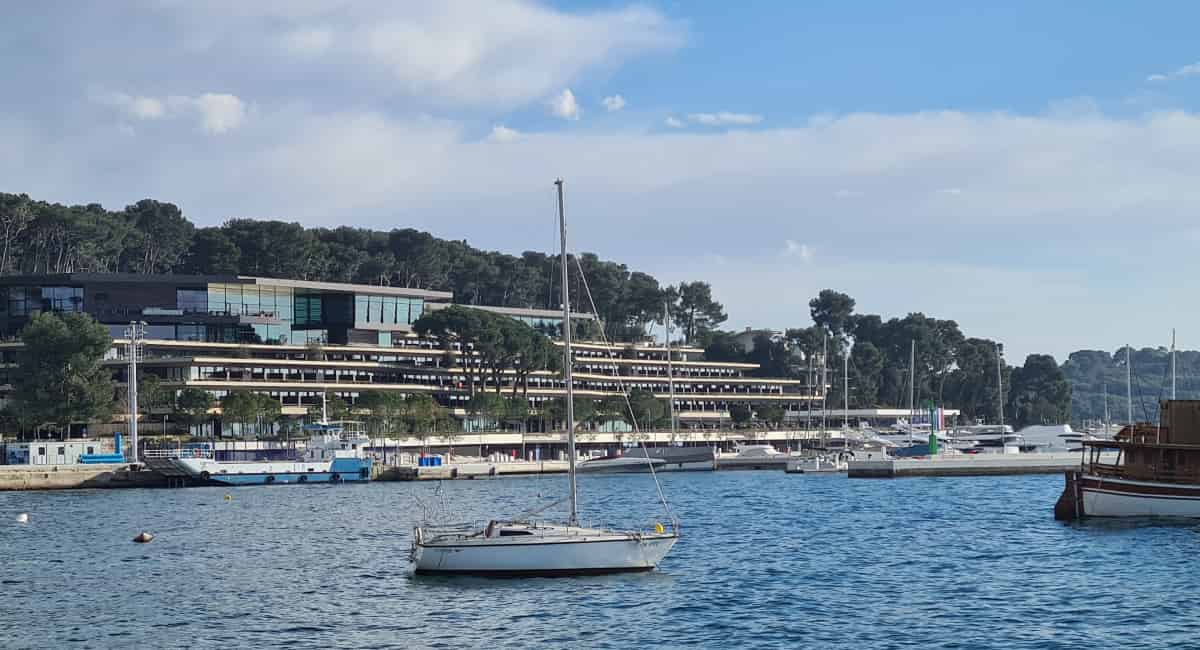 Istria is home to sea, sand, beaches, coves, and a multitude of adventure. Here, you will also find some of Croatia's most famed dishes that travelers will fall in love with.
Anyone who has traveled the Istrian peninsula will know gastronomy is a way of life here. Enchanting in its diversity, the cuisine on offer tells many stories of Croatia's diverse history and culture, with its modern Mediterranean influences changing with the seasons.
The summer is all about fresh seafood and shellfish. Autumn brings the best time for truffles. The winter will see minestrone and roasted meats while the spring brings about wild vegetables. Each season changing the preparations and bringing about some culinary surprises and a treat for the senses.
Istrian cuisine is full of ancient tradition passed down through generations with a mixture of modern flair utilizing Croatia's abundance of local produce and fresh seafood.
Some specialty foods to watch out for here are:
Pršut
Pršut is a dry-cured ham similar to prosciutto and served uncooked. It is wood smoked and dried for a minimum of 12 months. Air-cured by the bora winds, the flavor and aroma is unique to the region it is prepared in.
Fritaja
Fritaja is a traditional dish made with eggs similar to an omelet, it is particularly common in spring and summer with the warmer parts of the year owing to the fresh vegetables that really make this dish special.
In the springtime, you will find Fritaja with fresh wild asparagus, spring onions, and various wild mushrooms, and often times prepared with a flavoring of local red or white wines from the vineyards in the highlands of Istria.
Fritule
Fritule are little festive desserts that are customarily prepared around Christmas time but can be found year-round. Essentially mini doughnuts, filled with chocolate or jam and covered in sugars and oftentimes fresh honey from the region.
Poreč
Poreč, situated on the western coast of the Istrian Peninsula. A beautiful, cozy, and picturesque summer resort town full of heritage sites, beaches, and plenty of adventure to keep any traveler occupied.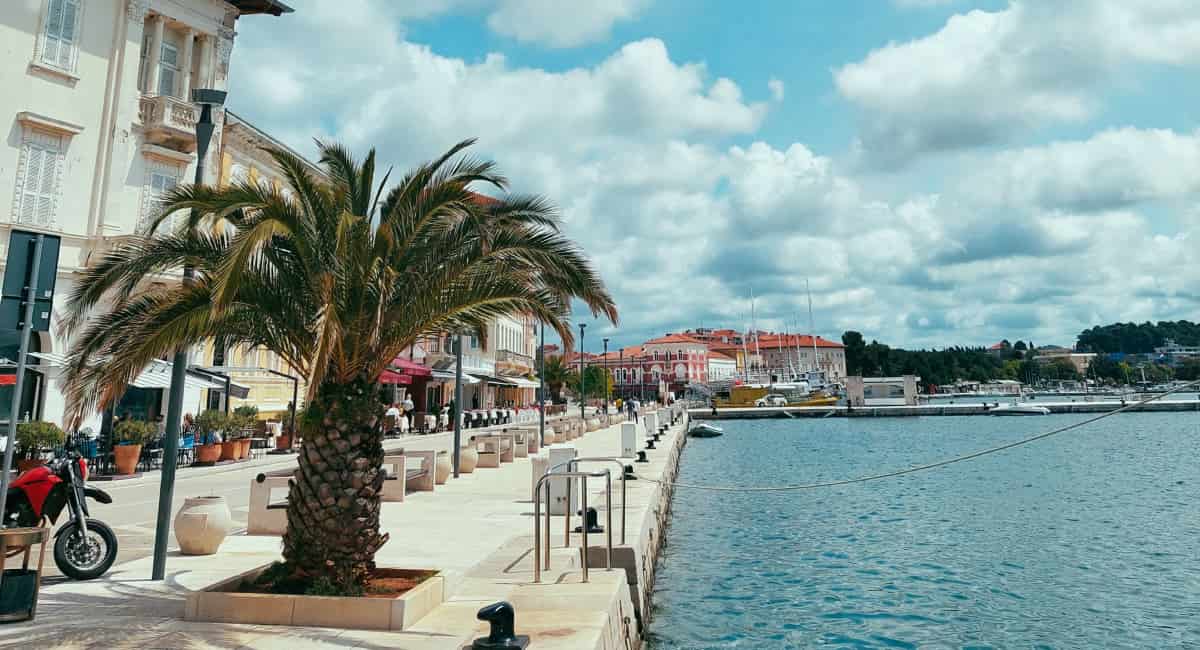 Poreč is also known for its fantastic Istrian-inspired cuisine. Some of the dishes you can experience in Poreč include:
Maneštra Stew
Maneštra stew is not unique to Poreč as this is a very traditional recipe found across Istria, but in each town and household you will often find very unique recipes. Poreč is no different, and each season will see its own varying ingredients.
This stew is essentially pork, potatoes, and beans mix with cabbage and vegetables, once a hard-working lower-class meal, now prepared with fresh seasonal ingredients in many Istrian restaurants, is a taste you can't miss when in Poreč.
Fuži (With Truffles)
Not another Pasta dish... (Trust us with this one!)
In Istria, you will find a native type of pasta known as fuzi. A quill-shaped pasta, similar to Italian penne with slightly different shaped ridges. A local type of pasta known in most households and generally made by scratch, you will experience a true taste of the locals wherever you find this traditional Croatian dish.
What makes this pasta dish stand out is the varied types of sauces you will find paired with it such as red veal sauce and chicken goulash, and of course local truffles
Our Recommendations
When passing through Poreč no visit is complete with stopping by Konoba Aba, for an authentic local experience.
If you are in need of more choice on your Istrian foodie adventure, Frank about Croatia has put together an incredible in-depth guide dedicated to food in Porec. 
Ston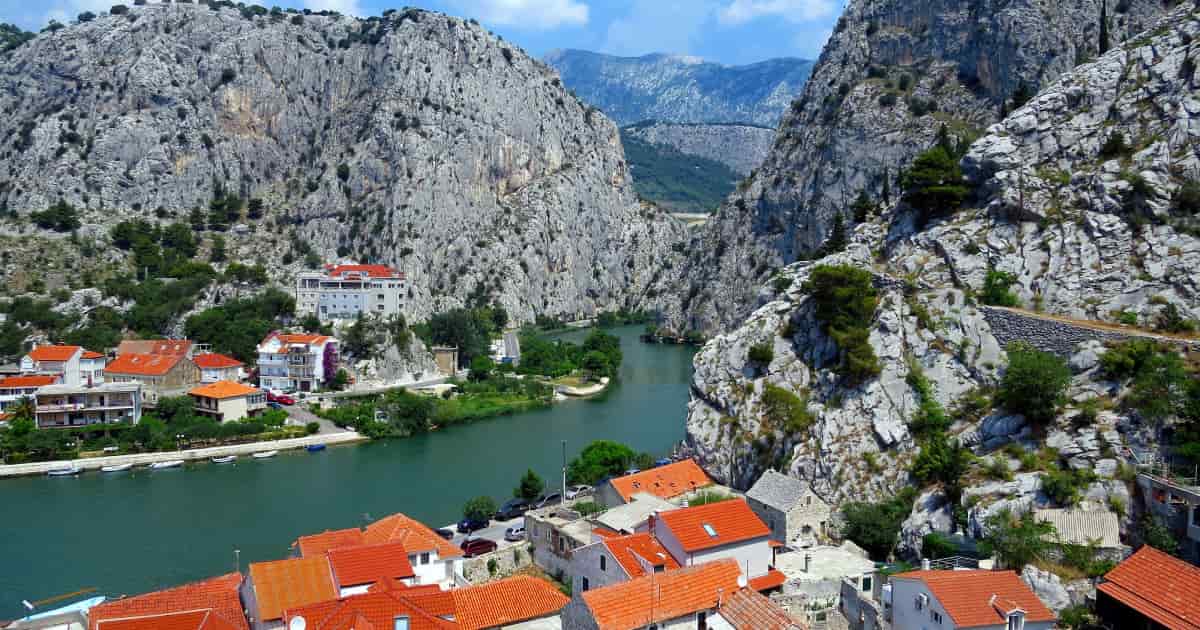 If you love Oysters then you can't miss an opportunity to take a trip to Ston. This is a settlement of Dubrovka and situated at the start of the Peljesac Peninsula, and here you will find one of the treasures of the Adriatic Sea. With seafood aplenty to find here, the local restaurants are world-famous for their oysters and mussels and no trip through here is complete with a taste of these local delicacies.
Oysters are so popular in this region you will find them at street stalls, or fishermen selling them fresh at low prices. You can even take a boat trip to one of the many oyster farms for a local tasting experience.
Our Recommendations
When in Ston, our BikeHike recommendations are Kapetanova kuća, a beautiful family-run restaurant specializing in fresh seafood and locally sourced fruits and vegetables. Bakus with a mouthwatering selection of seafood, mussels, and local wine tailored for these specialized dishes.
Konavle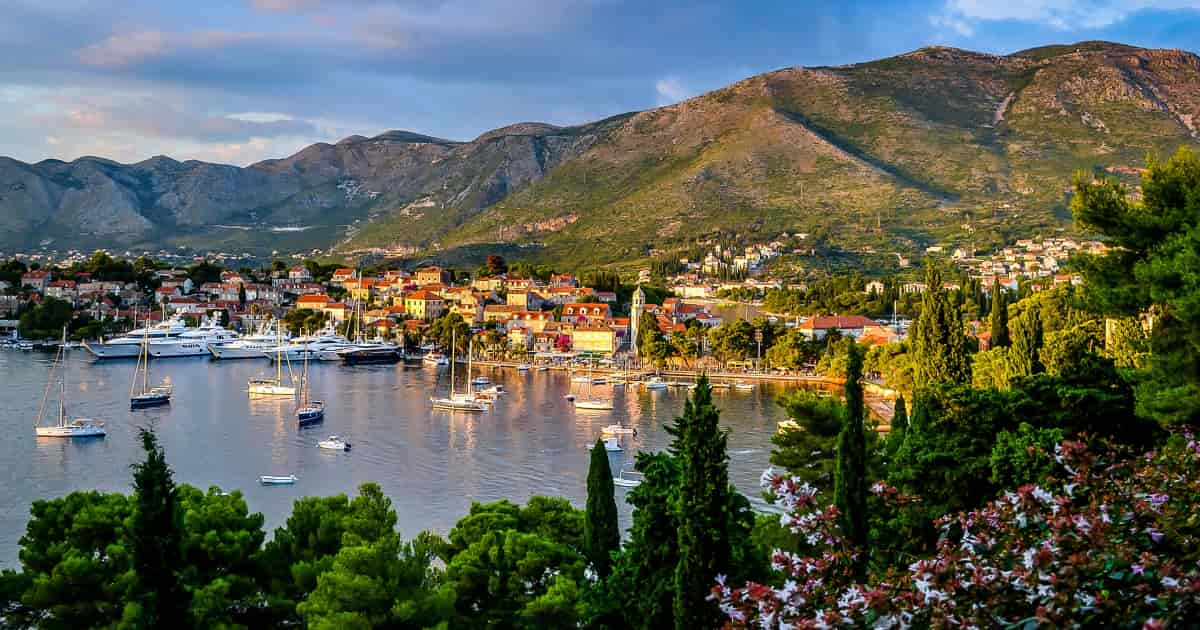 Konavle is another settlement of Dubrovnik, located at Croatia's southernmost tip.
Known as Konavle Valley, this region is surrounded by natural beauty, full of wildlife, trees, and vineyards as far you as can see. A luscious green valley contrasted by the view of the clear blue Adriatic sea.
A trip here is perfect for two types of travelers: A lover of nature and a lover of food.
The food in Konavle is similar to that found on the Dalmation coast but here you will often find Dubrovnik-inspired elements to many recipes and dishes. Inspired by a Mediterranean heritage of fish, vegetables, and olive oils, there is also a local twist of smoked meats and mutton.
Peka
In Konavle you will experience the best found 'Peka'. Croatian Peka is a locally prepared delicacy that consists of combining meat and fish, then combining lard and vegetables into a large bell pot in an open fire and letting it cook for hours and hours.
Peka is a type of dish that dates back thousands of years to Roman rule where it was prepared during feasts and gatherings to feed mass crowds. This dish has stood the test of time giving you a taste of local history. Peka is more about how it is prepared than the actual ingredients, hence how it can taste different wherever you try it. Peka is the lid that is used to cook the dish. Croatian locals will refer to this dish as 'ispod Peke' which means to 'under the lid' which is the large bell or domed-shaped lid covering the ingredients.
Our Recommendations
When visiting Konavle, Bikehike recommends Kameni Dvori which specializes in farm to table food. Where fish is a little less present but smoked hams and mutton is a specialty, prepared using traditional recipes of the Konavle region. Kameni Dvori also offers cooking classes using their own farm-produced ingredients so you can take a piece of Konavle home to your own kitchen.
To try the best locally found Peka, we recommend Konoba Vicina, a stunning little restaurant situated on the river Ljuta.
And also a special mention to Zlatovisce where you can find locally prepared Peka alongside a vast array of local and world-sourced wines in this wine tasting tavern.
Dubrovnik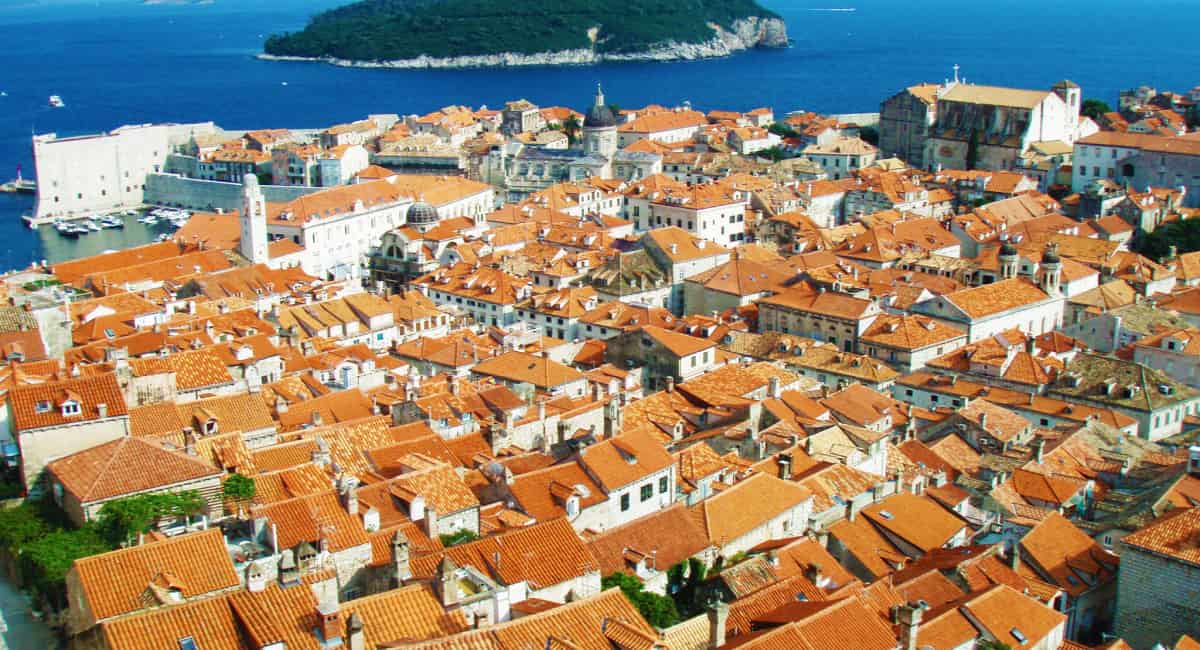 Dubrovnik is a jewel on the Adriatic Sea and Croatia's most famous tourist spot and for good reason. One of the last remaining walled towns in the world, surrounded by stunning architecture and scenery sitting on top of beaches and blue sea.
Not just a tourist hot spot, Dubrovnik is endeared by the locals for the food and wine culture. Some of Croatia's best red wines come from the vineyards of The Pelješac peninsula, using the native Mali Plavac grape. Wine is so popular here, every April you can experience FestiWine where winemakers offer tastings and food pairings featuring an array of local and worldwide wines.
When in Dubrovnik you certainly cannot go wrong with some of the local authentic recipes such as:
Pašticada
Also known as Dalmatian pašticada is a traditional dish of the Dalmatian coast. It is generally beef round cooked in vegetables and wine. Though like many Croatian traditional recipes, almost every home has its own version. Some made with red wine and others with prošek ( a Dalmatian sweet wine). In some recipes you may even find beef replaced with fish, chicken, or mutton.
Crni rižot
Black Risotto, a very popular dish across Dalmatia you will see in most restaurants and taverns. Certainly a unique-looking dish! This deep black risotto gets its color from squid ink. The recipe contains black rice mixed with chunks of cuttlefish and is often found with a healthy addition of wine and other seasonings. Many chefs and locals will say the produce grown fresh in Dalmatia is what makes this dish so special and gives it its intense flavors.
Grk wine
An acidic, tart, and sweet-tasting wine, perfect for pairing with shellfish and seafood. Grk is a wine produced locally to Korcula, an island off the south coast of Croatia. It is produced in small batches and usually snapped up by local restaurants, taverns, and hotels. 
With a foodie adventure through Croatia, you will not only have memories to last a lifetime and stories to share, but you will have the knowledge you can apply to your own recipes and a taste for the senses that can transport you right back to the Istrian Peninsula, or the walls of Dubrovnik. 
Our Recommendations
D'Vino is Dubrovnik's most popular wine bar that can't be missed for any wine buffs. And for a full experience, it is possible to book a wine tasting for a small group to try many of Croatia's small producers. 
Kopun is located in the heart of Dubrovnik and specializes in traditional Croatian cuisine using recipes handed down through generations and staying through to the authentic farm-to-table experience that the locals and travelers alike can't get enough of. 
Wrapping Up.
We hope you enjoyed our foodie travel tips! If you have any tips or experiences you would like to share be sure to let us know. 
To experience a Croatia vacation with us here at BikeHike be sure to check out our Croatian Adventures, or experience one of our dedicated Foodie Adventure Tours in over 20 destinations worldwide. And feel free to get in touch with any questions you might have.
Happy Travels,
Trish Sare
About The Author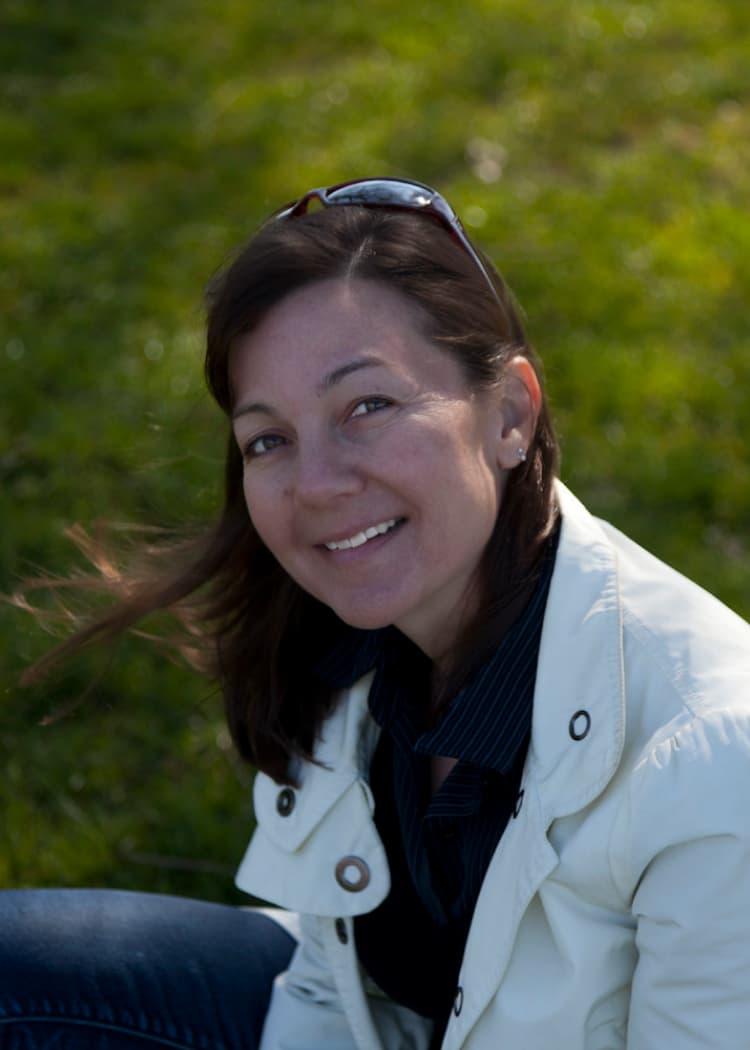 Trish Sare is the owner of BikeHike and a passionate outdoor enthusiast with over 30 years of experience as a world traveler. She's lived, traveled, and guided extensively in North, South and Central America, Europe, Oceania, Africa, and Asia. She has guided and helped to develop every one of our multi-sport holidays. In her spare time, Trish is usually outdoors either mountain biking, hiking, sea kayaking, trail running, or climbing. Trish has a passion for the world and all of the amazing cultures that inhabit it and does her best to immerse herself directly into their distinctive lifestyles.