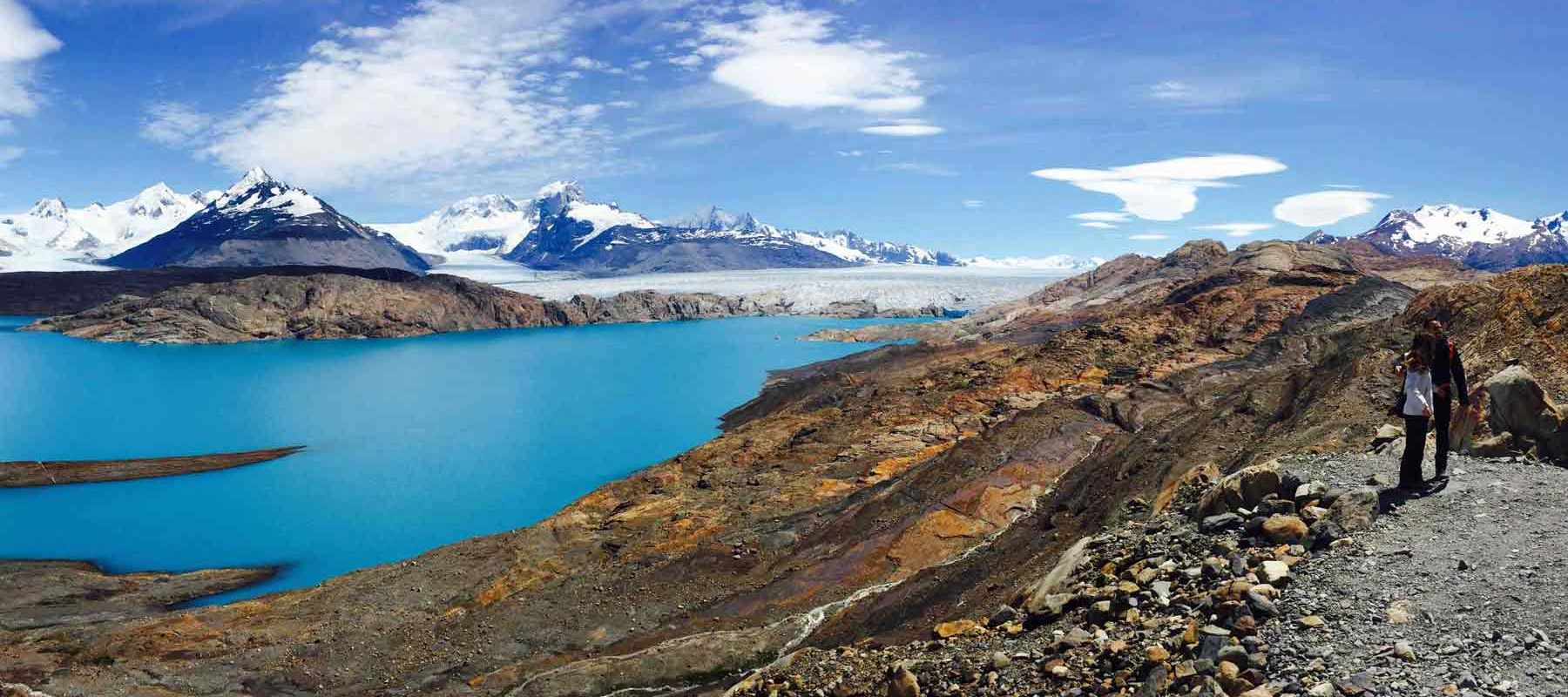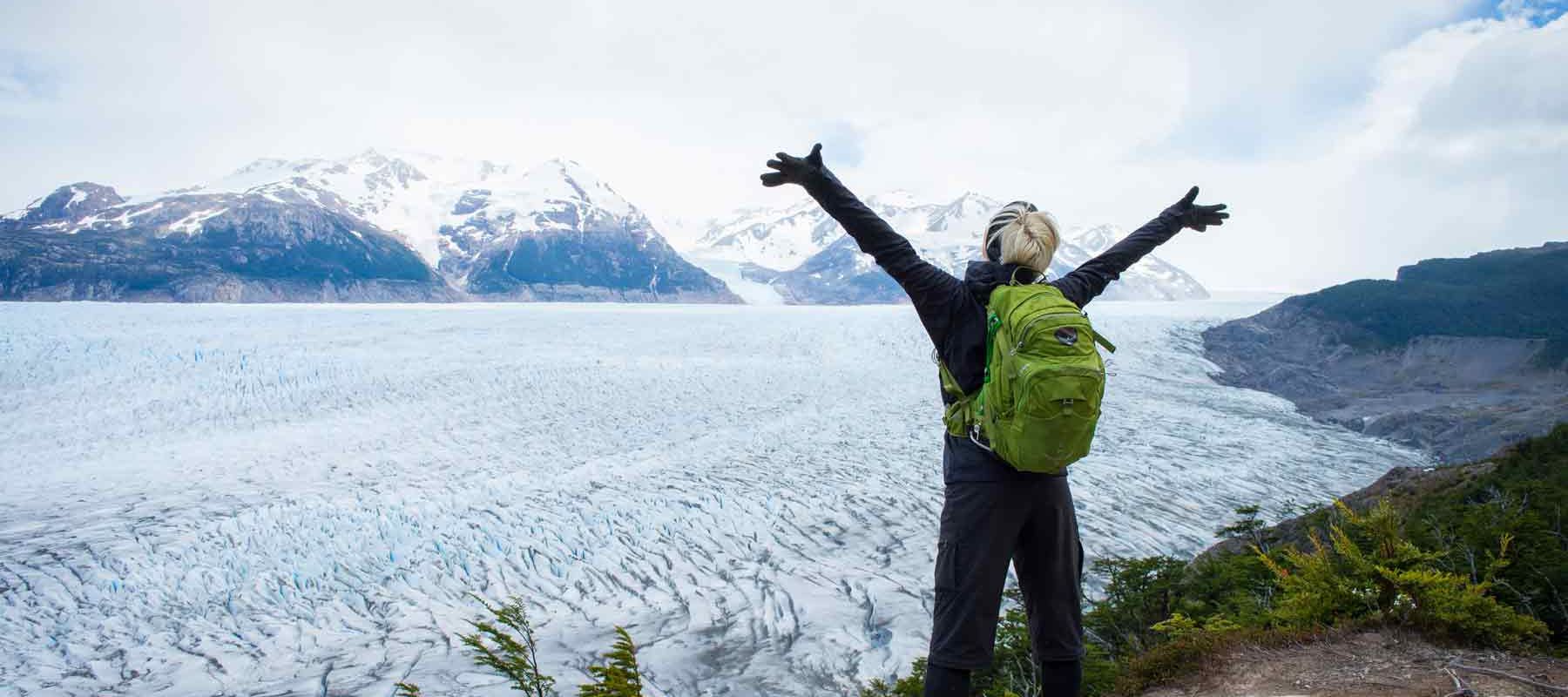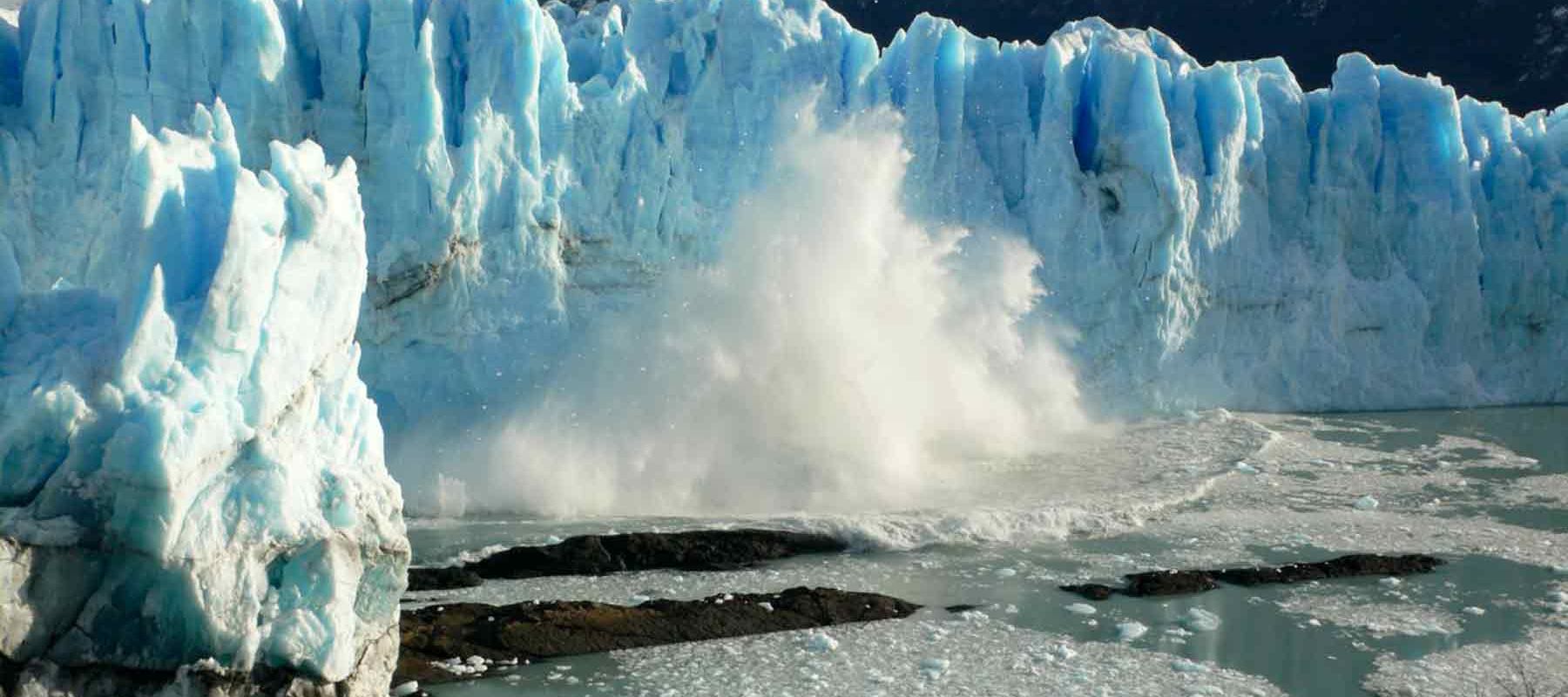 On the Trail of Argentina's Patagonia
On the Trail of Argentina's Patagonia
Trip Overview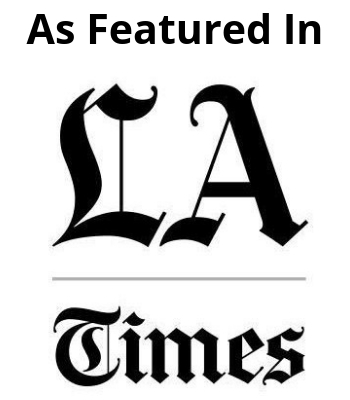 Our guided Hiking Tour through Patagonia is by far one of the most amazing adventure experiences any traveler can have. The name Patagonia evokes images of windswept and isolated landscapes, massive glaciers and awe-inspiring granite peaks.
Our hiking tour starts in the small town of El Calafate, and then continues onwards into Los Glaciares National Park. We'll hike to the Mount Torre viewpoint with views of glaciers, the Adela range, and Mount Torre. We will then visit Perito Moreno Glacier, hiking alongside majestic mountains and through pine forests to the famed Mount Fitz Roy.
For this Patagonia hiking experience, bring along your spirit of adventure and expect to be mesmerized by dramatic beauty.
HIGHLIGHTS OF HIKING ARGENTINA'S PATAGONIA
More rugged and less crowded than Chile's Patagonia
Hiking to the Mount Torre viewpoint with views of glaciers, the Adela Range and Mount Torre
Hike across the forests and pampas (lowlands) of Argentina's Patagonian Fitz Roy National Park
Visiting Perito Moreno Glacier
Itinerary & Map
Day 1
El Calafate - El Chalten
Arrival
In the morning, you'll be picked up at the airport and transferred to El Chalten. Please make sure your flight arrives no later than 11:00am. You have the remainder of the day free in El Chalten to relax and explore your surroundings. We will meet in the evening for dinner and a trip briefing.

Accommodation: Hotel
Meals: Dinner
Day 2
Fitz Roy Trek
Hiking
After breakfast we will transfer by car to the trailhead. From here, we'll begin our hike and ascend gradually all morning along the Rio Blanco to the base camp of the same name. This is the camp where climbers wait for a break in the weather when attempting the always-difficult ascents of the granite monolith. We'll ascend more steeply to Laguna De Los Tres where we will have close-up views of several of the routes used to climb Fitz Roy, weather permitting. From here, we will hike back to our van and transfer back to El Chalten for the night.

Hiking Distance: 20 km / 12 mi
Accommodation: Hotel
Meals: Breakfast, Lunch
Day 3
Pilegue Tumbado Trek
Hiking
We'll start with a hearty breakfast and then head out for another day of hiking. We'll hike a lesser-known trail in Los Glaciares National Park that provides stunning 360° views of the Patagonian landscape. After hiking through forest, wind swept plains and rock fields, we'll arrive at the viewpoint and have panoramic views of the Cerro Fitz Roy and Torre Valleys below us, as well as the Patagonian steppe and Lake Viedma. After our day of hiking, we'll return to El Chalten for the evening.

Hiking Distance: 20 km / 12 mi
Accommodation: Hotel
Meals: Breakfast, Lunch
Day 4
Mount Torre - El Calafate
Hiking
This morning we'll hike to Laguna Torre, one of the more famous walks in the area that can't be missed. The trail passes through a wide variety of landscapes of glacially formed valleys and dense forest before ending at the Mount Torre viewpoint. We'll take a short break at the top to admire the views of the Adela Range and Mount Torre. From here, we'll head back to the van and transfer to a comfortable hotel in El Calafate. This evening dinner will be on your own in El Calafate.

Hiking Distance: 18 km / 11 mi
Accommodation: Hotel
Meals: Breakfast, Lunch
Day 5
Estancia Cristina - Canadon de Los Fosiles
Hiking
This morning we'll transfer to Estancia Cristina, sailing through the north arm of Argentina Lake. Upon arrival, we'll jump in 4x4 jeeps and drive 9.5km/6mi on a mountain road. A glacier once covered this area. We'll arrive at the continental ice refuge and there we'll start our hike admiring the local flora and fauna, as well as fossils leftover from glacier activity. On our hike, we'll have impressive views of Lake Guillermo, Patagonian ice fields and Upsala Glacier. Our hike finishes in the valley of the estancia, and then we head back by boat to El Calafate. Overnight at the same hotel in El Calafate.

Hiking Distance: 14 km / 9 mi
Accommodation: Hotel
Meals: Breakfast, Lunch
Day 6
Perito Moreno Glacier
Sightseeing
This morning we'll then set off to see one of the most famous geological sights in the world, the Perito Moreno Glacier, located in Los Glaciares National Park. It is one of 48 glaciers fed by the Southern Patagonian Ice Field and is a protected UNESCO site. Perito Moreno is one of the few glaciers that is still stable with seasonal fluctuations in the position of its snout. It calves into Lake Argentino and sometimes the terminus creates a natural dam and part of the lake becomes landlocked. Every so often it is possible to see huge lumps of ice break off and fall into the lake and float away as icebergs. With some luck we'll spot some wildlife in this area including condors, buff-necked ibis, black-chested buzzard eagles and ashy-headed geese. In the afternoon, we'll return to our hotel in El Calafate for our farewell dinner and overnight.

Accommodation: Hotel
Meals: Breakfast, Dinner
Day 7
El Calafate
Departure
You will be transferred to the airport to connect with your flight onwards.

Meals: Breakfast
What's Included
TRIP INCLUSIONS:
All accommodation (twin shared), meals as indicated (B=breakfast, L=lunch, D=dinner), internal transportation, airport transfers and English-speaking guides.
TRIP DOES NOT INCLUDE:
International airfare, internal air to and from El Calafate, airport departure taxes, gratuities, meals not indicated and items of a personal nature.
MEALS:
6 Breakfasts, 4 Lunches, 2 Dinners
ACCOMMODATION:
Hotel: 6 Nights
 
Trip Facts
Weather in Argentina
Buenos Aires
October to November: Pleasant afternoon temperatures, 20-26°C (69-79°F) with six to eight hours of sunshine daily.
December to February: Hot summer season with average afternoon temperature of 29°C (84°F) with nine hours of sunshine daily.
March to April: Pleasant afternoon temperatures, 20-26°C (69-79°F) with six to eight hours of sunshine daily.
June to August: Winter months bringing mild afternoon temperatures of 14°C (57°F) with only four hours of sunshine daily.
Patagonia
The weather in Patagonia, though extremely variable, can often be wet, cold and windy. Throughout the country, the proximity of the Pacific and the Andes creates numerous pockets of localized weather patterns known as microclimates. The average temperature during the day is 11°C (51°F). At night, the temperature drops to 3°C (38°F).
October to April: Cool, cloudy and dry.
May to September: Cold. Although there are no snowfalls, the influence of the ocean reduces the severity of winter.
Travel Documents
Citizens of Canada and the US only require a valid passport to enter Argentina. Please ensure that your passport is valid for six months beyond the date of arrival, or you may be refused entry. Always carry a photocopy of your passport in the unfortunate case of loss or theft; this precaution will speed up the reissue process.  
Food and Water
A great part of Argentina adventure travel is the food. Some of the must-tries in Argentina include carbonada (beef stew with rice, sweet potatoes, squash, maize and chopped apples and peaches), matambre relleno (stuffed and rolled flank steak served cold or baked) and almendrado (ice cream rolled in crushed almonds). You should exercise caution with food sold in the streets. Tap water is treated in Buenos Aires, although to be on the safe side it is advisable to drink only bottled water, which is available widely. Fruit drinks, soft drinks, coffee and tea are all widely available and safe to drink.
FAQ
Can I take this trip if...
I am a solo traveller? How does solo accommodation and costing work?
This trip is quite popular with singles. Unlike many adventure travel companies, we don't charge single supplement fees to solo travellers. Instead, we pair you with another traveller of the same gender. If we can't find you a roommate, you get your own room at no additional charge.  A single private room supplement fee is only required if you specifically request a confirmed private room for the duration of the trip. Learn more about solo travel with BikeHike. 
I have special dietary requirements?
We will do our best to accommodate special dietary requests (e.g. vegetarian, gluten free, etc.), but ask that you please discuss your request with us when signing up for a trip.
Accommodation
Most of our trips include comfortable mid-range accommodations. This includes accommodation that provides a clean and comfortable experience in characterful surroundings that reflect the destination. To build stronger connections with the communities and support the local economies, we avoid using large international chain brands on BikeHike trips. 
This trip includes the following types of accommodation:
HOTELS
In an effort to keep money in the communities we visit around the world, BikeHike prefers small hotels, bungalows, and haciendas that showcase the character and local flair of each destination.
Click HERE for more information about accommodation styles.
Trip At A Glance
| Day | Destination | Activity | Distance | Lodging | Meals |
| --- | --- | --- | --- | --- | --- |
| 1 | El Calafate - El Chalten​​​​​​​ | — | — | Hotel | |
| 2 | Fitz Roy Trek | Hiking | | Hotel | |
| 3 | Pilegue Tumbado Trek | Hiking | | Hotel | |
| 4 | Mount Torre - El Calafate | Hiking | | Hotel | |
| 5 | Estancia Cristina - Canadon de Los Fosiles | Hiking | | Hotel | |
| 6 | Perito Moreno Glacier | Sightseeing | — | Hotel | |
| 7 | El Calafate | Departure | — | — | |