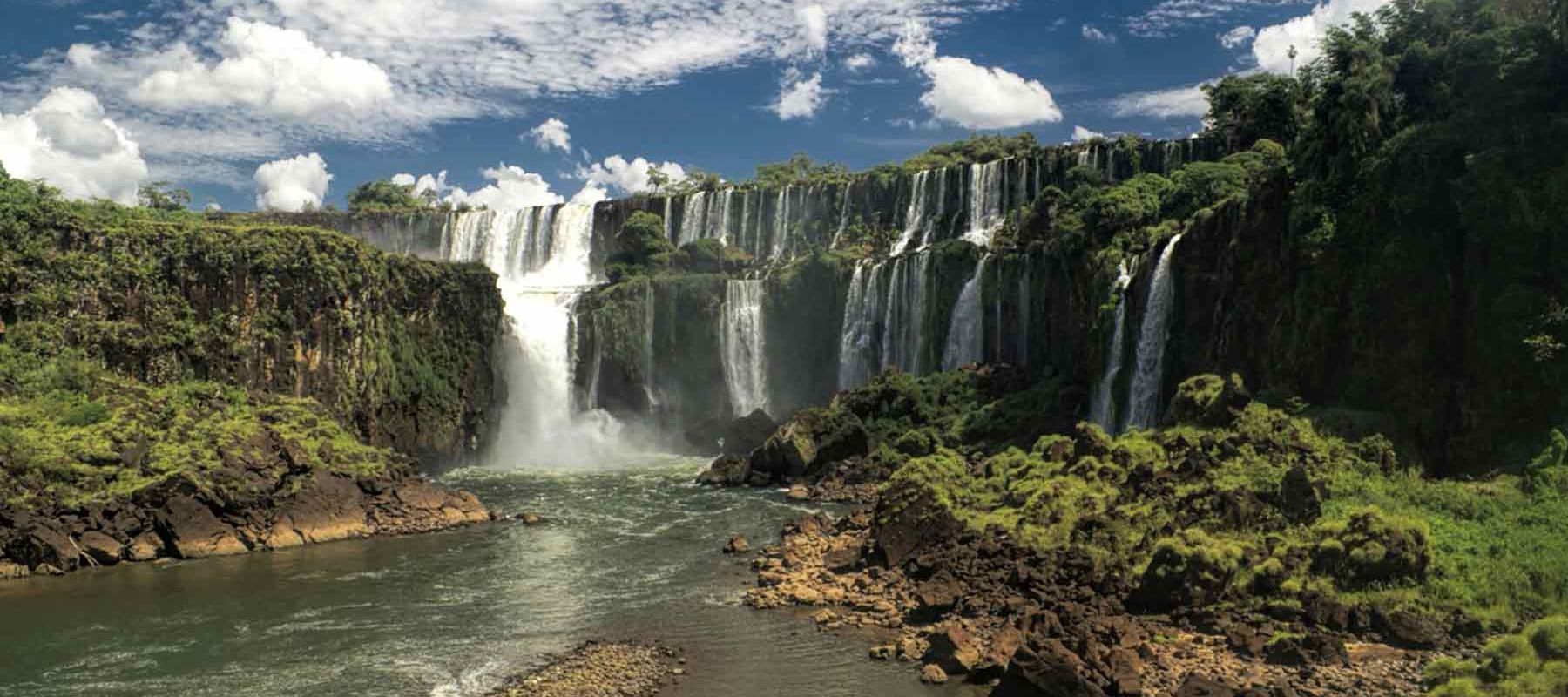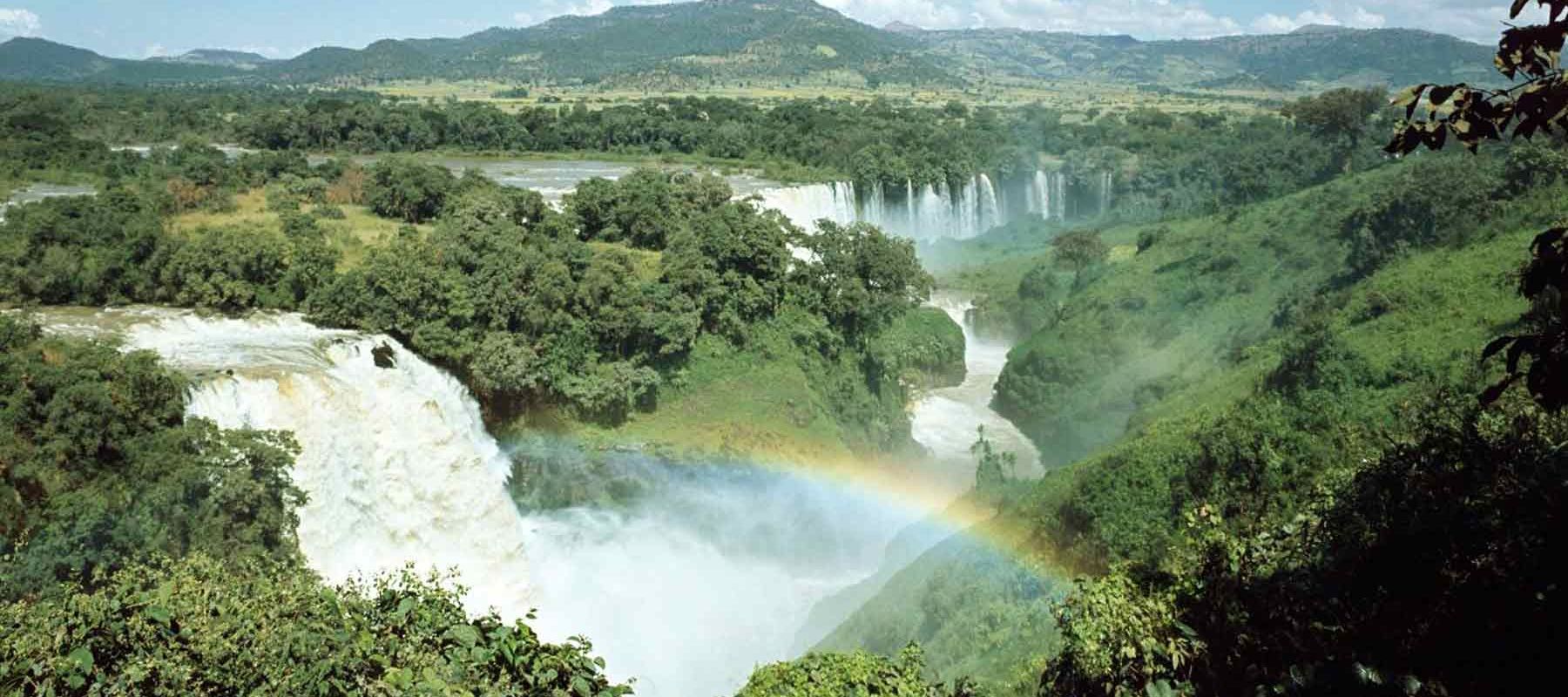 Argentina's Iguazu Falls
Trip Overview
This 3-day adventure tour over Argentina's Iguazu includes a rainforest bike ride with a trip to the famous waterfalls. This trip gives our adventure seekers a taste of another side of Argentina, when added to their earlier experience of its wonders on one of our other tours. As always in Argentina, expect to be mesmerized by the country's diverse and dramatic beauty.
HIGHLIGHTS OF THIS ARGENTINA EXTENSION
Biking under a canopy of Argentina's stunning rainforest
Witness birds and mammals in the country's Atlantic Rainforest environment
Experience the grandeur of Iguazu Falls up close, from the park's various trails and balconies
Itinerary & Map
Day 1
Iguazu
Arrival & Dusk Jungle Walk
Upon arrival in Iguazu, take a taxi to your centrally located hotel. After some time to check into your hotel, we will meet in the lobby at a pre-set time to head out on a dusk jungle walk. Afterwards, we will dine together. The remainder of the night is at leisure to relax and soak in this new environment.

Meals: Dinner
Accommodation: Hotel
Day 2
Iguazu
Biking & Waterfall Walk
After an early wholesome breakfast at the hotel, we'll be prepared to head out for our morning of jungle biking. We'll head along route 101, cutting deep into the National Park where we'll be able to witness its incredible biodiversity. Our early morning biking efforts will be duly rewarded with various wildlife sightings. These early hours are the perfect time to catch sight of more birds and mammals active in their native rainforest habitat. After our bike ride, we'll be transferred to Iguazu National Park where we'll have the chance to explore the various levels of trails and balconies. You will then be able to stay as long as you would like, and enjoy the scenery at your leisure. When you're ready to leave, you'll be able to easily find a taxi transfer back to our hotel. The remains of the afternoon and evening are at leisure to explore and soak in these natural surroundings. The hotel staff would be happy to recommend some great local dining options.

Biking Duration: 2 hours
Biking Distance: 15 km / 9 mi
Ascent: +98 m (322 ft)
Meals: Breakfast
Accommodation: Hotel
Day 3
Iguazu
Free Time & Departure
After breakfast, the last morning is at leisure. You might like to relax around the hotel pool or go for an active walk on the many paths surrounding the hotel. When you're ready, you can transfer to the airport at leisure to connect back to Buenos Aires or elsewhere in South America.

Meals: Breakfast
What's Included
TRIP INCLUSIONS:
All accommodation (twin shared), meals as indicated, bikes, internal transportation (excluding domestic flights), entrance to Iguazu National Park, airport transfers and English-speaking guides. 
TRIP DOES NOT INCLUDE:
Optional activities (for example boat ride at Iguazu), international or domestic flights, airport departure taxes, gratuities, alcoholic drinks at meals, meals not indicated in itinerary, museum entrance tickets and items of a personal nature. 
Trip Facts
Travel Documents
Citizens of Canada and the US only require a valid passport to enter Argentina. Please ensure that your passport is valid for six months beyond the date of arrival, or you may be refused entry. Always carry a photocopy of your passport in the unfortunate case of loss or theft; this precaution will speed up the reissue process..
Food and Water
A great part of Argentina adventure travel is the food. Some of the must-tries in Argentina include carbonada (beef stew with rice, sweet potatoes, squash, maize and chopped apples and peaches), matambre relleno (stuffed and rolled flank steak served cold or baked) and almendrado (ice cream rolled in crushed almonds). You should exercise caution with food sold in the streets. Tap water is treated in Buenos Aires, although to be on the safe side it is advisable to drink only bottled water, which is available widely. Fruit drinks, soft drinks, coffee and tea are all widely available and safe to drink.
FAQ
How big are BikeHike's groups?
Our adventures are built for small groups, with a maximum of 12 travellers on each guided tour. Each group is diverse, comprised of men and women of many different nationalities and ages. By travelling in small groups we leave minimal ecological impact, cause less disruption to the native life and are able to gain a better appreciation for our surroundings. 
Can you tell me more about typical travellers on this trip?
Our travellers share a common love for outdoor adventure. Most are looking for a physical adventure in an unfamiliar destination. This trip attracts one of our most diverse groups. A typical trip is comprised of men and women of varied ages and nationalities. Most of our clients on this trip are regular mortals in good physical condition, who exercise regularly and are invigorated by a personal challenge.
The age range on this trip is typically from 30-55, although we occasionally get younger and older travellers as well. 
Can I take this trip if...
I have special dietary requirements?
We will do our best to accommodate special dietary requests (e.g. vegetarian, gluten free, etc.), but ask that you please discuss your request with us when signing up for a trip.
Accommodation
Most of our trips include comfortable mid-range accommodations. This includes accommodation that provides a clean and comfortable experience in characterful surroundings that reflect the destination. To build stronger connections with the communities and support the local economies, we avoid using large international chain brands on BikeHike trips. 
This trip includes the following types of accommodation:
HOTELS
In an effort to keep money in the communities we visit around the world, BikeHike prefers small hotels that showcase the character and local flair of each destination.
Click HERE for more information about accommodation styles.
Trip At A Glance
| Day | Destination | Activity | Distance | Ascent / Descent | Lodging | Meals |
| --- | --- | --- | --- | --- | --- | --- |
| 1 | Iguazu​​​​​​​ | Arrival & Dusk Jungle Walk | — | — / — | Hotel | |
| 2 | Iguazu​​​​​​​ | Biking & Waterfall Walk | | | Hotel | |
| 3 | Iguazu | Free Time & Departure | — | — / — | — | |