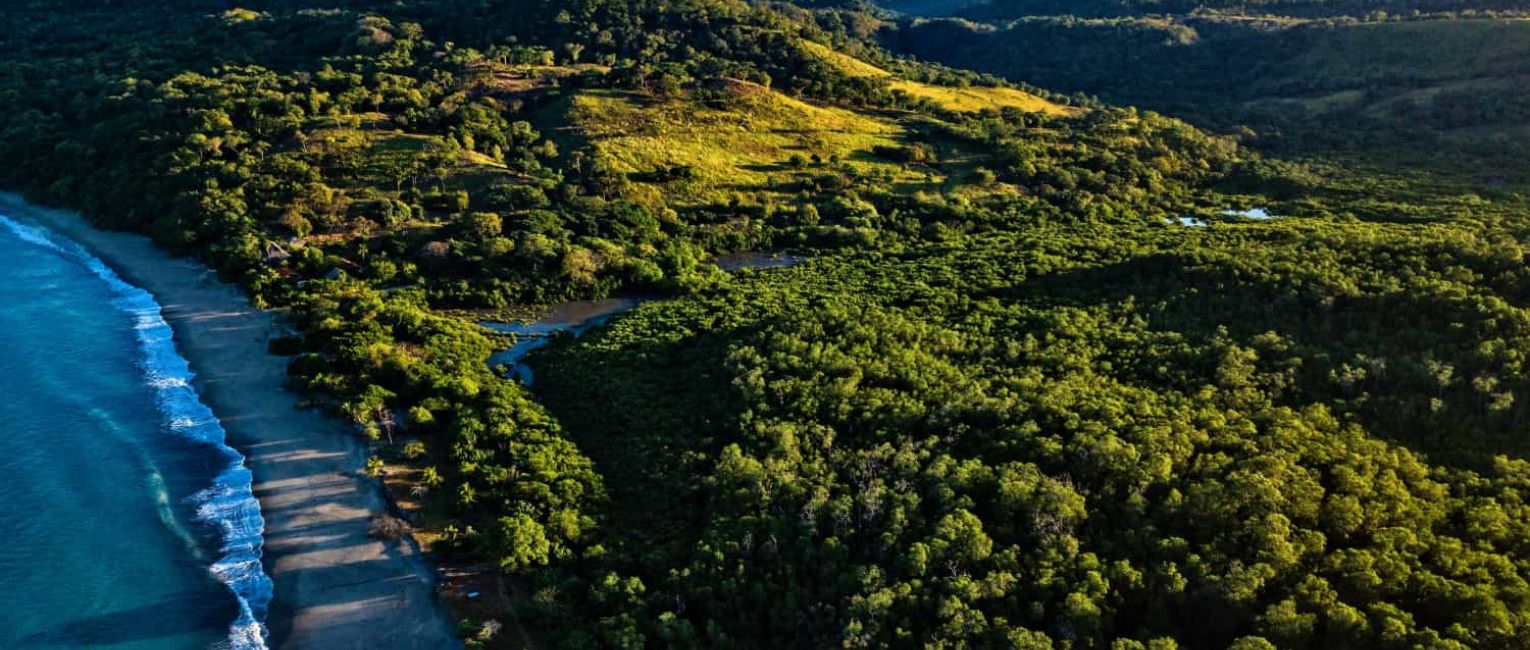 10 Reasons To Visit Costa Rica
Located in Central America, Costa Rica has plenty to offer in the way of adventure, natural beauty and wildlife. The country boasts a varied landscape of white sand beaches, active volcanoes, cloud forests, pristine white water rivers, natural hot springs, mangrove forests and lush rainforest packed with unique flora and fauna.
Whether you prefer to spend your vacation just relaxing at the beach with a good book or packing your days full of adventure, Costa Rica will not disappoint.
It is also one of the few countries in Central and South America that has opened up its border to travellers without any restrictions making it a hassle-free vacation.
Here Are The 10 Best Reasons To Travel To Costa Rica
1. Nature. 
For nature lovers, Costa Rica is the ideal destination for exploration with its vast array of volcanoes, beaches, cloud forests and jungle. It also has an extremely high level of biodiversity with plenty of native species of flora and fauna, including the strawberry poison dart frog, the white coquette hummingbird and the red-backed squirrel monkey. 
2. Osa Peninsula.
Located in southwestern Costa Rica, the Osa Peninsula is worth the extra effort to get there. National Geographic Magazine named the peninsula as "one of the most biologically intense places on Earth". One of the reasons for this is Corcovado National Park, with its pristine rainforest, abundant wildlife and beautiful rugged beaches.
Spend the day hiking in the park, or relax in the sun on one of the many quiet beaches. There are also many marine options such as dolphin and whale watching tours, snorkelling and sea kayaking.
3. Volcanoes.
Costa Rica is home to almost 70 volcanoes, with 5 of them considered still active. Stay in the town of La Fortuna for a few days, overlooking Arenal Volcano, and experience the adventures the area has to offer such as hikes to waterfalls, kayaking on the lake and relaxing in natural hot springs.
Drive up to the summit of Irazu Volcano and peer into the craters of this active volcano. Hike to the top of Turrialba Volcano and admire the views of the surrounding countryside.
4. Beaches.
Costa Rica has over 800 miles of coastline (with much of it protected) and is packed full of beautiful beaches on both the Caribbean and Pacific Coasts. Spend your days relaxing on the beach with a good book or try your hand at surfing or boogie boarding. Watch the pelicans ride the waves and keep your eyes peeled for dolphins and sea turtles.
5. Wildlife.
When traveling in Costa Rica there is plenty of wildlife and the chances are pretty good that you will get to see some while on your trip. Keep an eye out for squirrel monkeys, sloths, coatis, red-eyed tree frogs and caimans. Keep your ears open for the howler monkeys – they are the perfect alarm clock in the morning, if not a little startling the first time you hear their roar.  There are also many species of colourful birds including scarlet macaws, hummingbirds and toucans.
6. Rafting on the Pacuare River.
Looking for an adrenalin rush? Whitewater Rafting down the Pacuare River will definitely get your heart pumping. This pristine river is class III-IV rapids and cuts through dense rainforest, rugged canyons and past cascading waterfalls.  While rafting down the river, make sure to look out for wildlife in the canopy above such as toucans and howler monkeys.
7. Adventure.
Costa Rica is the perfect destination for adventure junkies. There are plenty of outdoor activities available that showcase the natural beauty of the country. These include white water rafting down one of the many pristine rivers, hiking to a waterfall and swimming under its cascading waters, hiking in dense jungle and keeping an eye out for wildlife in the trees above, sea kayaking the Pacific Coast with the chance of seeing dolphins, zip-lining through the rainforest, and biking through villages, banana plantations and along the ocean.
8. Tortuguero National Park.
Tortuguero National Park, located on the less populated Caribbean Coast, is known for its wildlife and nature. It is one of the best places to see green turtles nesting on the beach. The best way to explore this park is by kayak or canoe paddling through the extensive network of lagoons, creeks and canals. Keep an eye out for caimans and river otters in the water.
9. Coffee.
Costa Rica's tropical climate, fertile volcanic soil, and steady precipitation make it an ideal country for growing coffee. It is one of Costa Rica's biggest exports. The coffee in Costa Rica is fresh and delicious and there is nothing like the aroma of a fresh cup of coffee brewing in the morning.
Enjoy breakfast with a fresh coffee that is brewed from Costa Rican beans, or better yet, tour a coffee plantation and watch and learn the process of how coffee is produced.
10. The People.
The people in Costa Rica are extremely welcoming and friendly. They are eager to share the love of their country and always have a smile on their face. Many live their life by the phrase "Pura Vida" meaning "pure life" or "simple life". Get into the "Pura Vida" spirit and relax and enjoy your vacation. 
Experience what Costa Rica has to offer on our Custom and Private Costa Rica trips.
Happy Travels,
BikeHike