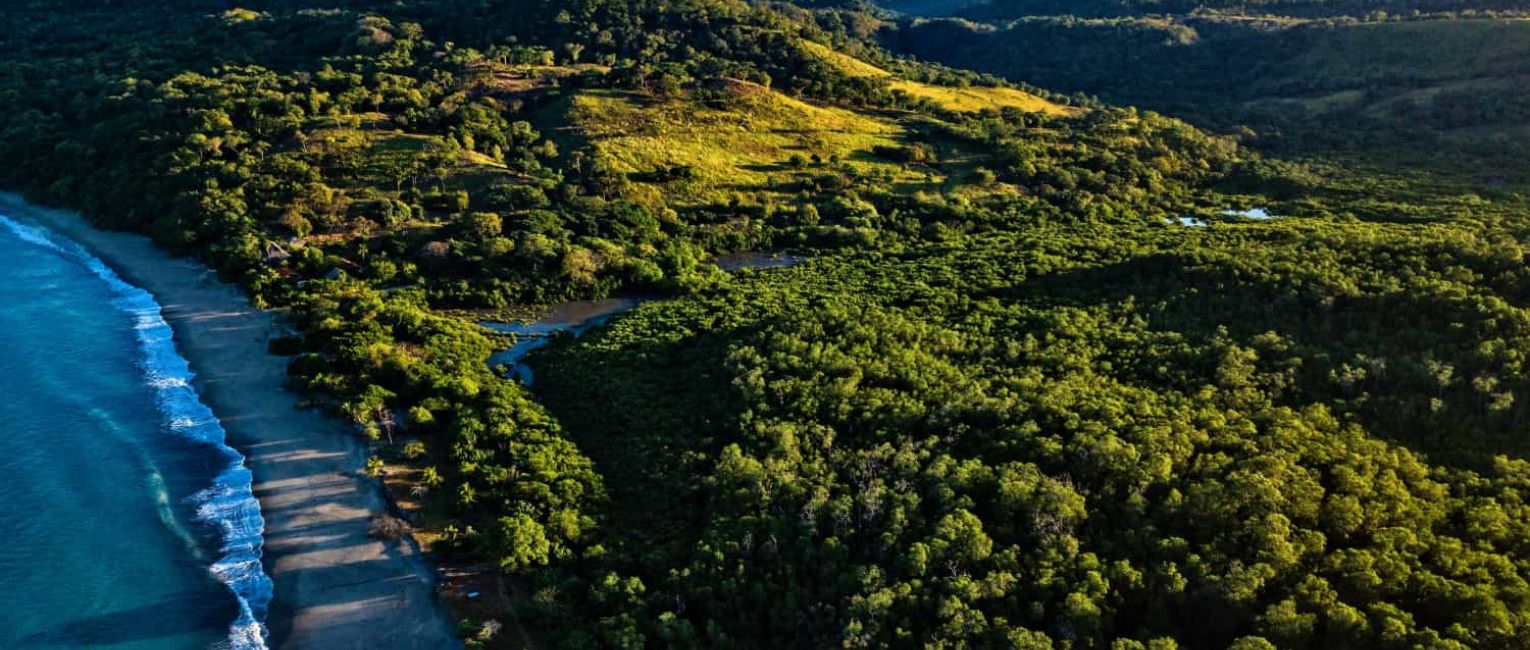 10 Reasons To Add Costa Rica To Your Travel Bucket List
Located in Central America, Costa Rica has plenty to offer in the way of adventure, natural beauty, and wildlife. 
The country boasts a varied landscape of white sand beaches, active volcanoes, cloud forests, pristine white water rivers, natural hot springs, mangrove forests, and lush rainforest packed with unique flora and fauna. 
It is also one of the few countries in Central and South America that has opened up its border to travelers without any restrictions making it a hassle-free vacation. 
Whether you prefer to spend your visit packed full of adventure or just relaxing at the beach with a good book, Costa Rica will not disappoint. 
Here Are Our 10 Best Reasons To Travel To Costa Rica:
1. Nature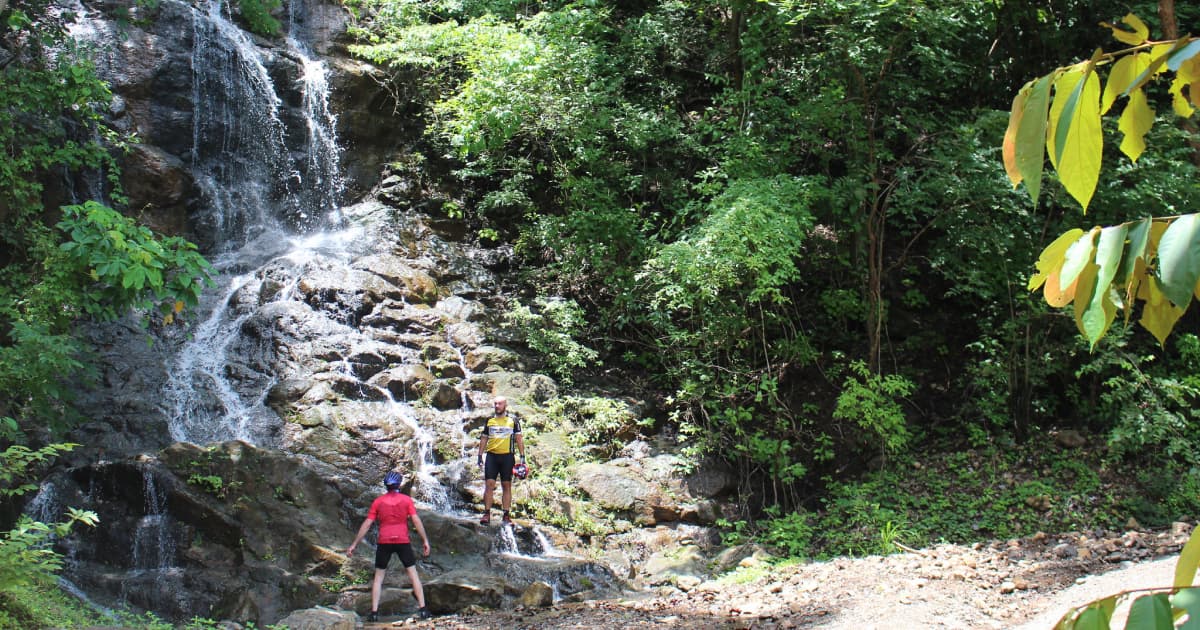 Nature lovers will be enthralled by the sheer diversity of landscape here, as Costa Rica's lush natural beauty is truly one of the best reasons to visit this Central American country.
From rainforests and volcanoes to winding rivers and breathtaking beaches, Costa Rica is perfect for someone seeking adventure in nature.
National parks such as Corcovado National Park offer unique opportunities for visitors to explore some of the country's most treasured ecosystems. Here, hikers can traverse through dense jungle terrain while keeping an eye out for elusive wildlife like sloths and monkeys. 
For those looking at a more leisurely experience, plenty of boat tours provide access to hidden lagoons where birds soar above crystal-clear waters teeming with marine life below.
Prepare to be dazzled by its spectacular landscapes from every corner—from high peaks shrouded in misty green forests down into coastal mangroves rising up from sapphire waves crashing against rocky shores.
For us, the landscape alone makes Costa Rica a must-visit destination.
2. Osa Peninsula.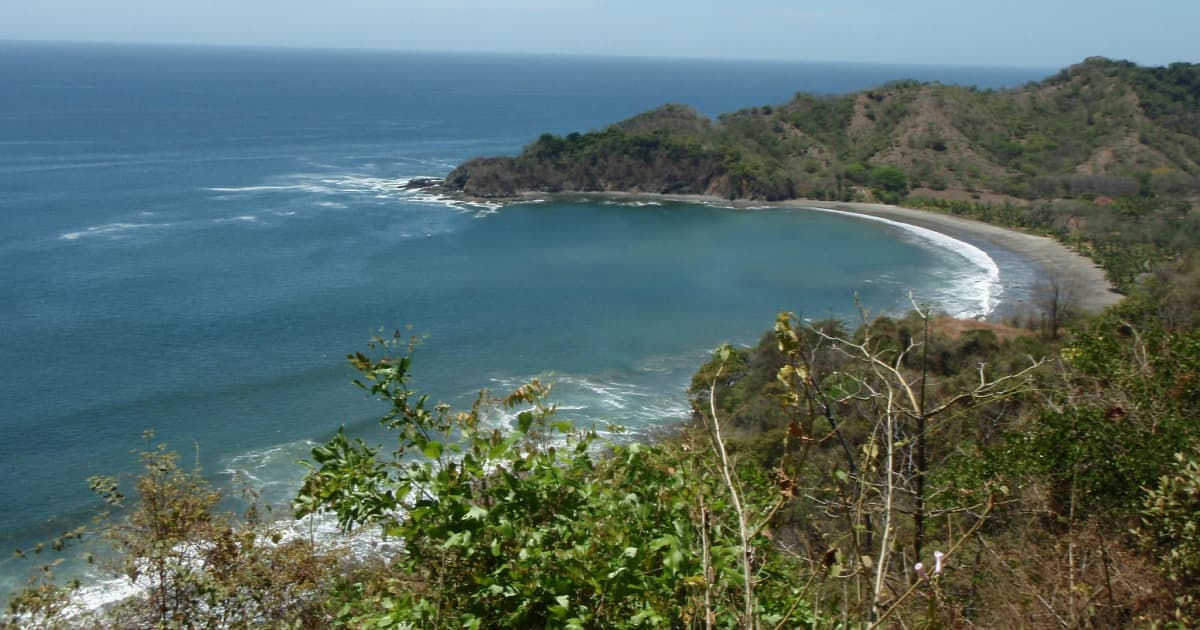 Located in southwestern Costa Rica, the Osa Peninsula is worth the extra effort to get there.
The Osa Peninsula is known for its incredible biodiversity, making it a popular destination for nature enthusiasts and eco-adventurers. 
The Osa Peninsula is a true wilderness, with vast expanses of unspoiled rainforest, pristine beaches, and crystal-clear rivers and streams. The area is relatively remote and off the beaten path, making it a great escape from the crowds to experience the beauty of Costa Rica's natural environment in a more intimate way.
Here you have the chance to see a wide variety of flora and fauna, including many species that are endemic to the area.
Then, for the adventure travelers, the crystal-clear waters surrounding the peninsula provide great opportunities for scuba diving and snorkeling, as well as kayaking along the tranquil mangrove estuaries.
For those seeking even more adventure on their travels, there is plenty to explore inland of the Osa peninsula too! Hiking trails meander through primary forests full of exotic birds, monkeys, and other animals concealed by dense foliage, while rivers offer even more water sports like rafting and zip lining above emerald canopies below.
And, the Osa Peninsula also boasts some of Central America's most pristine beaches with long stretches of white sand that are rarely crowded. 
There is no shortage of breathtaking natural beauty on display throughout the area; making it clear why so many have chosen this captivating corner as one worthy top spot when visiting Costa Rica.
3. Rafting On The Pacuare River.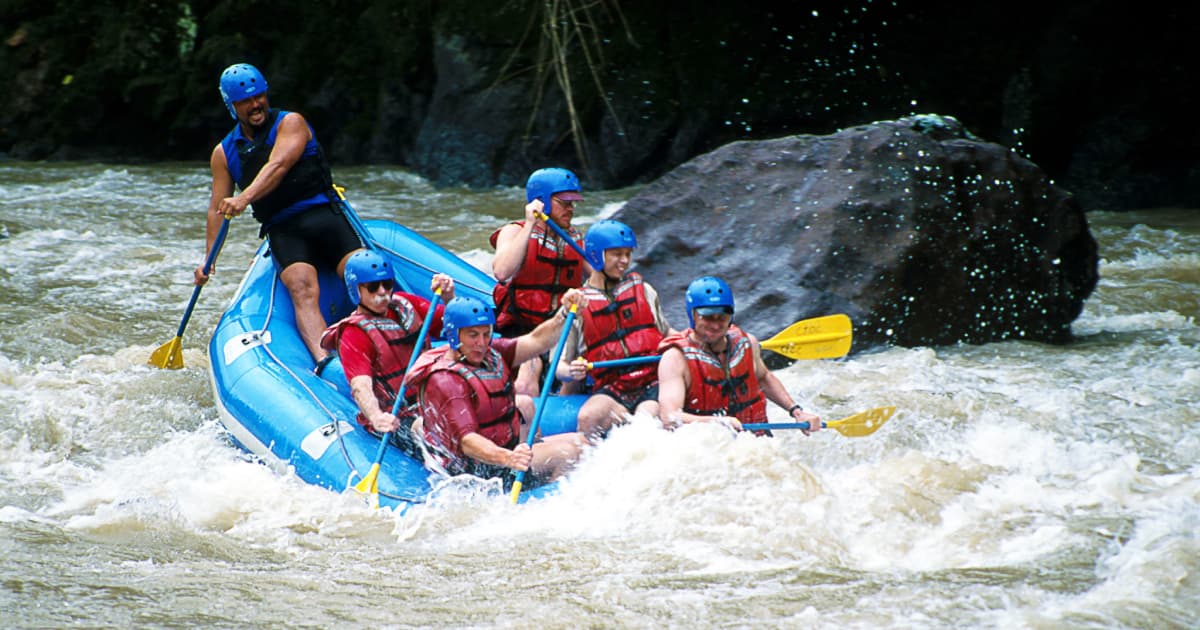 One of our favourite activities that we think should be on everyone's Costa Rica bucket list. 
Rafting along the Pacuare River is an unforgettable adventure experience.
With its rugged, untamed wilderness and serene views of rainforests, this spectacular river offers some incredible class III-IV rapids. 
In between the adrenaline-filled rapids there are calmer sections to catch your breath with plenty of wildlife spotting opportunities, and the chance to experience many of Costa Rica's forests and waterfalls up close.
While rafting down the river, make sure to look out for wildlife in the canopy above such as toucans and howler monkeys.
Combining excitement, exploration, and cultural discoveries makes rafting on the Pacuare River an essential activity for anyone looking for an offbeat journey through Costa Rica's unspoiled beauty.
4. Adventure Travel Opportunities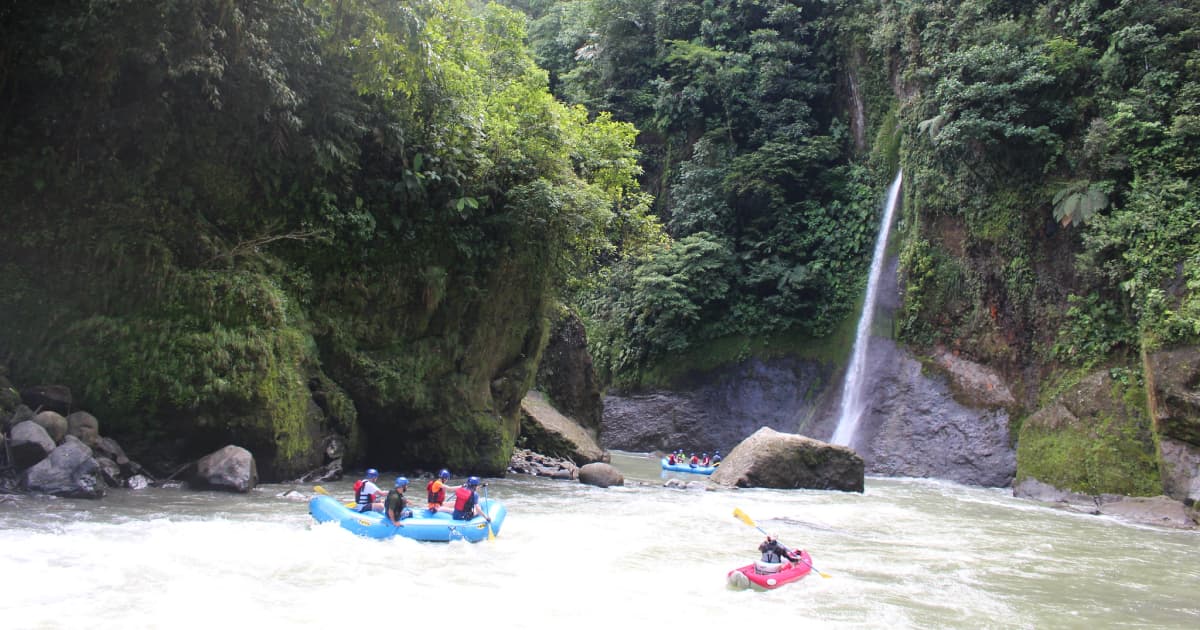 Thoughts of rafting down the Pacuare River means we can't go any further without talking about the adventure travel opportunities Costa Rica has to offer.
As an adventure travel company, Costa Rica is where we started more than 30 years ago, and we always go back.
Costa Rica is a paradise for adventure travelers. 
For those looking for a thrill, Costa Rica offers some of the world's best white water rafting on its wild rivers; rappelling down volcanic cliffs; scuba diving in tropical waters teeming with life; and canyoning amidst picturesque waterfalls. Or perhaps try zip-lining through lush rainforests.
Not just a destination for the adrenaline junkies & thrill seekers, the nature lovers have plenty of opportunity too - take a hike up one of the many volcanoes or explore some remote national parks filled with stunning flora and fauna that you won't find anywhere else in the world. 
Bird-watching enthusiasts will be thrilled by sightings ranging from toucans to Scarlet Macaws flying overhead during their ventures into nature reserves throughout Costa Rica's diverse landscapes.
Whether it's adrenaline-filled sports or exploring beautiful landscapes at your own leisure – Costa Rica has something for every kind of traveler seeking thrills, beauty, and unforgettable experiences.
5. Wildlife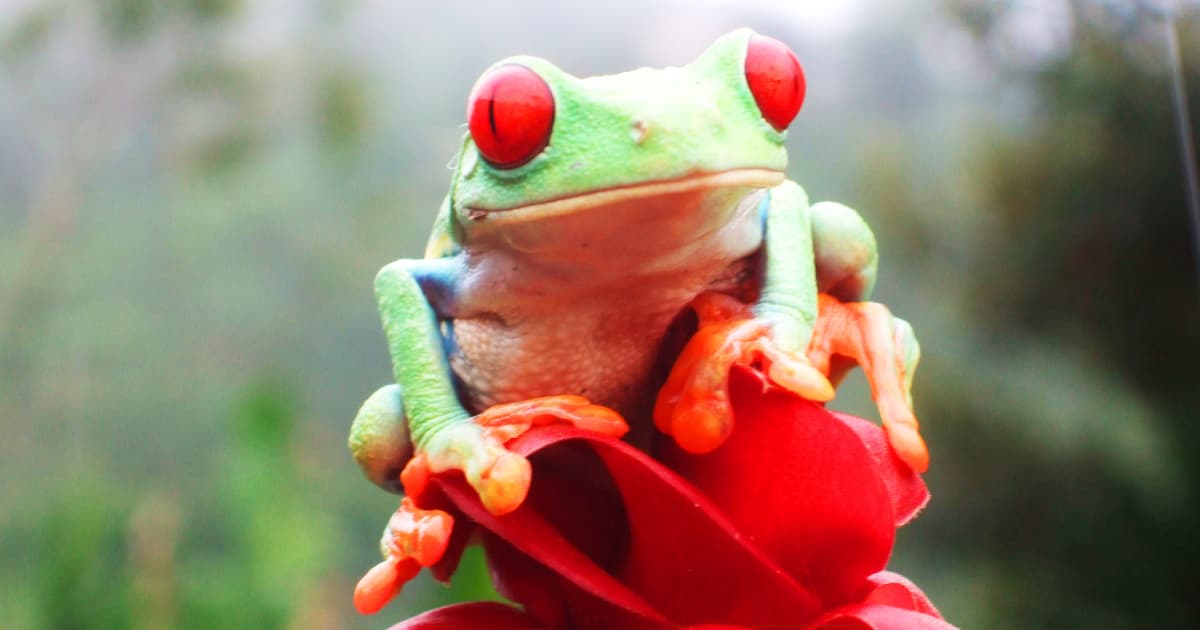 From monkeys, sloths, toucans, iguanas, tiny hummingbirds to huge humpback whales, and hundreds of other species that call this place home; there's no better way to experience the unique wildlife than in its own natural habitat!
Costa Rica's array of amazing wildlife will captivate you at every corner. 
Its tropical forests and protected national parks are home to over 500,000 species of plants and animals – many of them endemic to Costa Rica.
Going back to the Osa Peninsula, the area is home to a large portion of Costa Rica's remaining primary rainforest, which is home to an estimated 500 species of birds, 140 species of mammals, and over 6,000 species of plants. 
This makes the Osa Peninsula one of the most biodiverse places on the planet, not far behind the Galapagos.
On your travels, keep an eye out for squirrel monkeys, sloths, coatis, red-eyed tree frogs and caimans & keep your ears open for the howler monkeys – they are the perfect alarm clock in the morning, if not a little startling the first time you hear their roar.
6. Volcanoes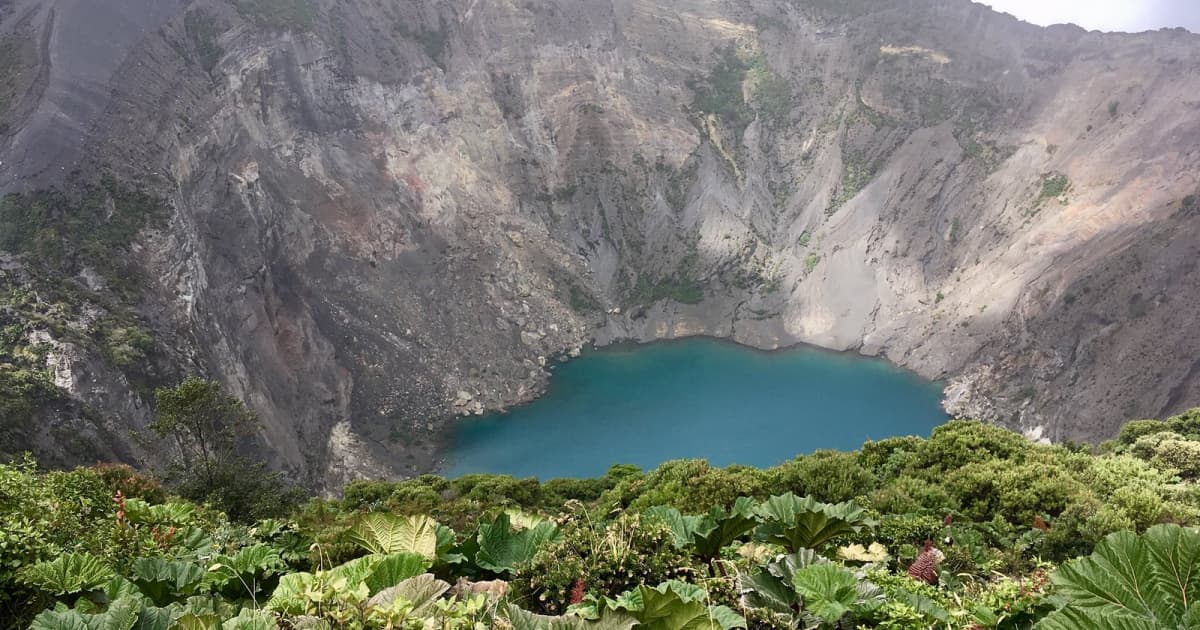 Costa Rica is a country full of natural wonders, and one of the most incredible attractions is its volcanoes. 
Costa Rica is home to almost 70 volcanoes, with 5 considered active.
Here are three must-see volcanic sites on your visit:
> Arenal Volcano – Located in Northern Costa Rica near Lake Arenal, The Arenal Volcano is an active stratovolcano with stunningly unique views from any angle. You can hike the volcano, peer into the crater, and even swim in lake Arenal.
> Poas Volcano – This iconic volcano sits just 45 minutes away from San Jose on a scenic drive through coffee plantations and rainforests. It features two beautiful craters; one filled with emerald green water at over 984 feet deep! Visitors can also view rare wildlife like white-faced monkeys while exploring Poas National Park surrounding it.
> Irazu Volcano - The highest peak in Costa Rican territory stands tall at 11000 ft above sea level accompanied by spectacular views across both Caribbean & Pacific coasts on clear days! Irazú Volcano is a gorgeous natural landmark where you can hike and explore. Its trails offer stunning views, and the observation deck at the summit provides a incredible view of the crater below.
7. Beaches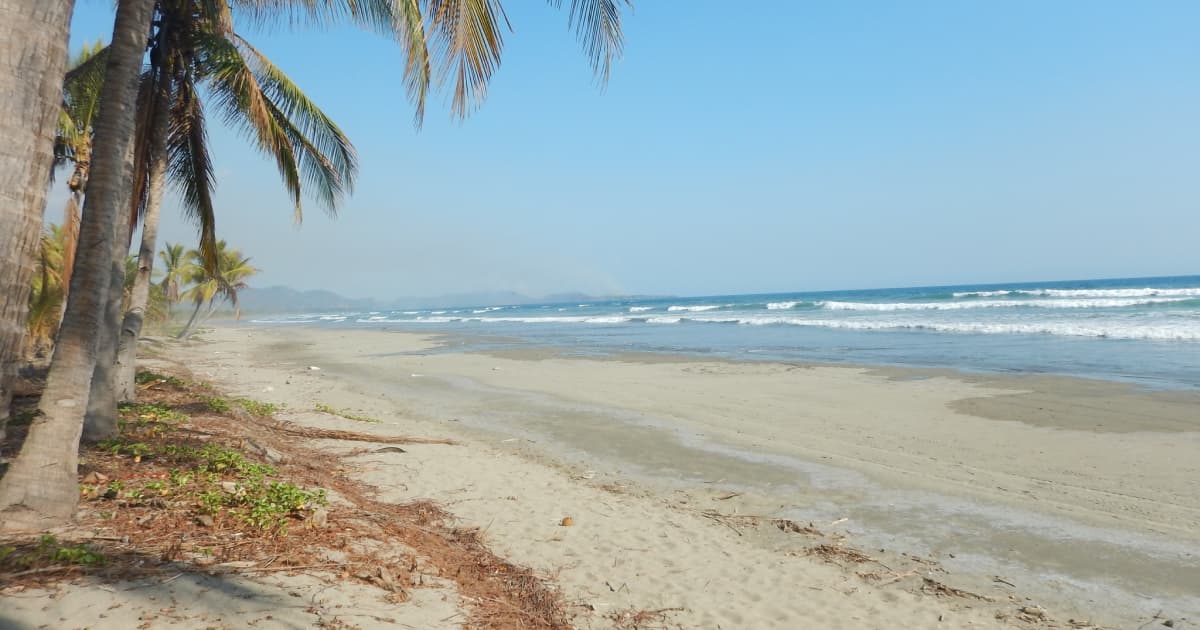 We can't talk about Costa Rica and not mention it's beaches. And, Costa Rica has some of the best in all of Central America. 
There are over 800 miles of coastline (with much of it protected) and is packed full of beautiful beaches on both the Caribbean and Pacific Coasts. 
Here are four of the best beaches to visit across Costa Rica:
> Manuel Antonio National Park boasts both stunning landscapes and diverse wildlife – including white-faced capuchin monkeys! The beach here features soft white sand backed by lush jungle; perfect for swimming or sunbathing.
> Playa Grande is located within Las Baulas Marine National Park, and its pristine shoreline offers excellent opportunities for snorkeling as well as plenty of surfing. Plus, visitors can enjoy spotting leatherback sea turtles nesting here each year from October through March!
> Tamarindo Beach is popular with locals and tourists, with its wide expanse, which makes it ideal for everything from fly fishing or horseback riding along the shoreline trails. There are plenty of places nearby offering delicious seafood dishes too – a perfect way to end an enjoyable day at the beach!
> Santa Teresa Beach provides more isolated stretches than other locations further up north but still remains one of Costa Rica's premier destinations due to its crystal clear waters flanked by rugged hillsides dotted with palm trees.
8. Tortuguero National Park.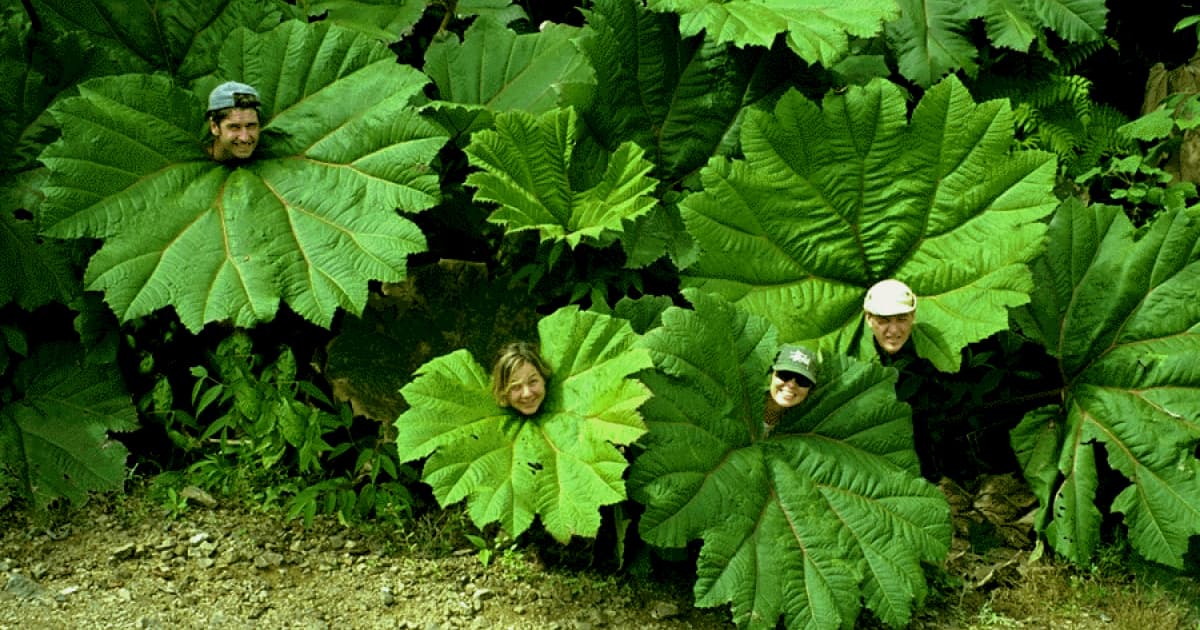 Costa Rica's Tortuguero National Park is an outdoor enthusiast's playground. Situated along the Caribbean coast of Costa Rica, this lush park offers visitors a unique and enriching experience to top off any trip.
The park features numerous rivers, lagoons, and canals, making it ideal for exploring by canoe or kayak. Along with its plethora of wildlife, the area is also renowned for its turtles.
"Tortuga" meaning turtle in Spanish, so this is essentially "Turtle Island". 
Not just for wildlife spotting, the jungle-covered hillsides are great for hiking, and are filled with exotic plants such as wild ginger and heliconia, providing stunning views around every corner. 
For those after something a little more sedate, there are plenty of opportunities for bird watching or simply laying back under a tree canopy listening out for monkeys playing above you in their natural habitat. 
Since Tortuguro lies just outside any urban center it provides some much-needed peace from everyday life while offering an insight into how locals live in this untamed wilderness !
This part is perfect for a day trip, but bear in mind there is no accommodation or hotels here, so you might want to look at staying nearby to pack all you can into a couple of visits.
9. Coffee In Costa Rica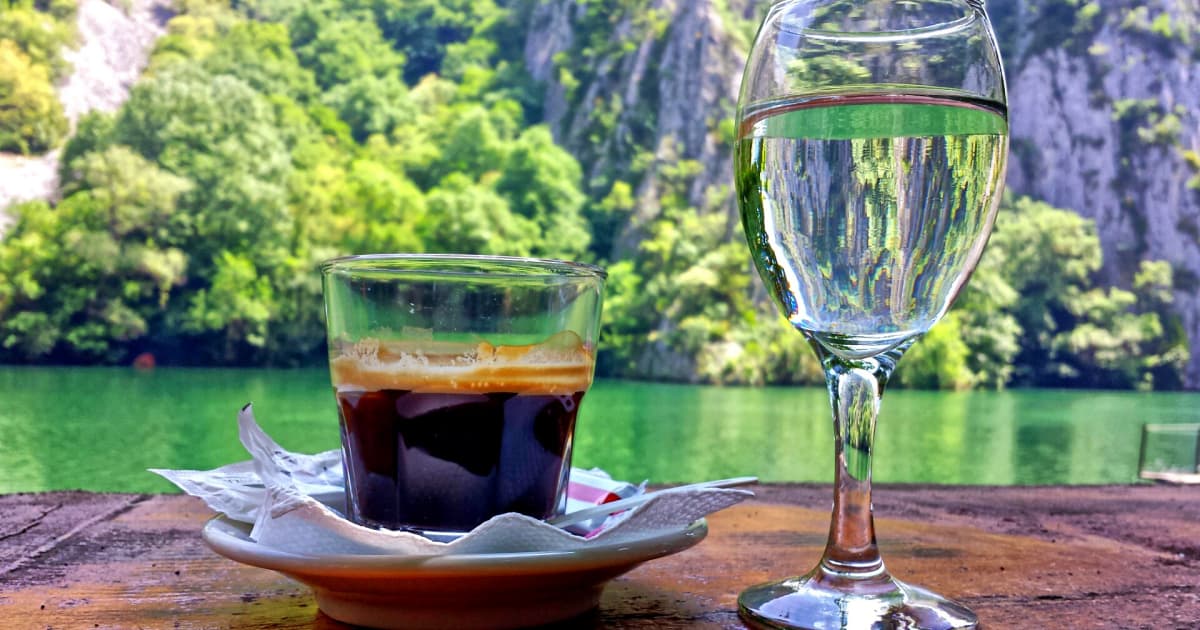 Costa Rica's tropical climate, fertile volcanic soil, and steady precipitation make it an ideal country for growing coffee. 
As you probably already know; Costa Rica is renowned for its rich coffee culture.
Traveling through Costa Rica, you have the opportunity to sample some of the best cups of coffee. 
Many hotels and restaurants serve freshly brewed Costa Rican coffee as part of their menu items, making it easy to get an authentic taste wherever you stay.
It is one of Costa Rica's biggest exports, although coffee connoisseurs can point out how much more intense and flavorful each sip becomes when you opt for one made in-country. It's truly unlike any other cup you'll find elsewhere.
And not only does drinking locally sourced brew taste great, but also gives an insight into what makes Costa Ricans so passionate about their beloved beverage.
We highly recommend planning a tour of a coffee plantation and watch and learn the process of how coffee is produced here.
10. The People of Costa Rica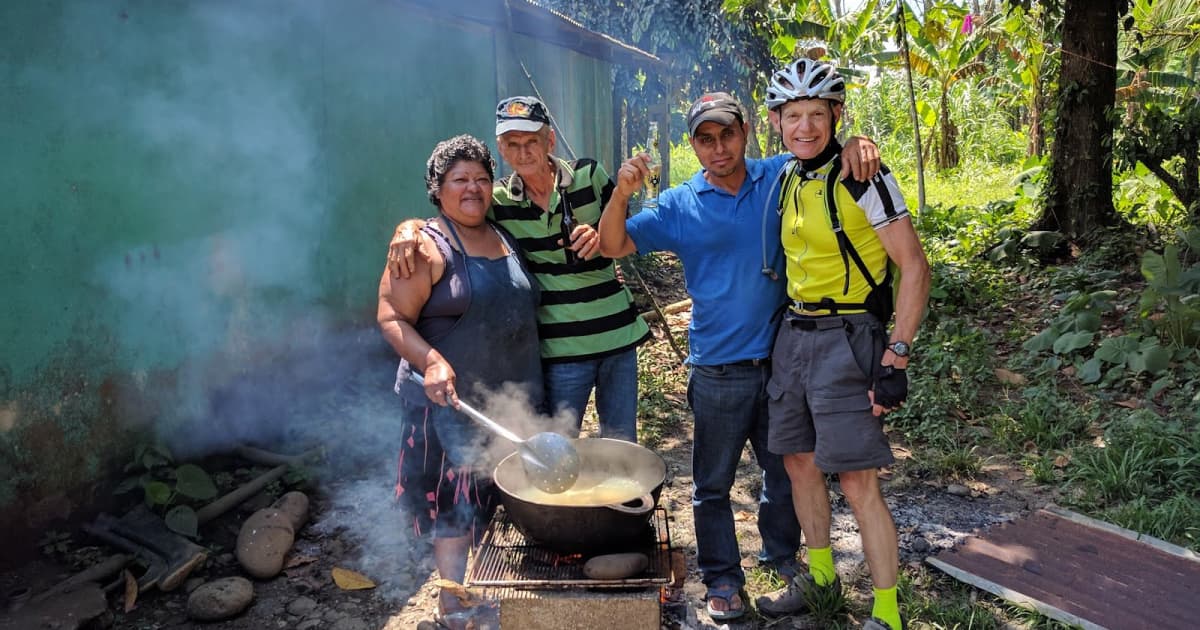 Costa Rica is home to some of the most hospitable and friendly people in the world. 
You will be welcomed with open arms by its diverse population - a mix of cultures, backgrounds, and languages that make Costa Rica an incredibly vibrant nation.
The people in Costa Rica are so incredibly welcoming and friendly. They are eager to share the love of their country and always have a smile on their face. 
Many live their life by the phrase "Pura Vida" meaning "pure life" or "simple life". Get into the "Pura Vida" spirit and relax and enjoy your vacation. 
The locals always offer a genuine warmness that makes it easy to feel at home here. 
And beyond just hospitality, you can look forward to experiencing traditional Costa Rican cultural activities such as music festivals, dance performances or trying out unique local dishes like ceviche or tamales.
And even sample delicious cuisine inspired by international flavors - savoring dishes made fresh with local ingredients.
Visit Costa Rica With Us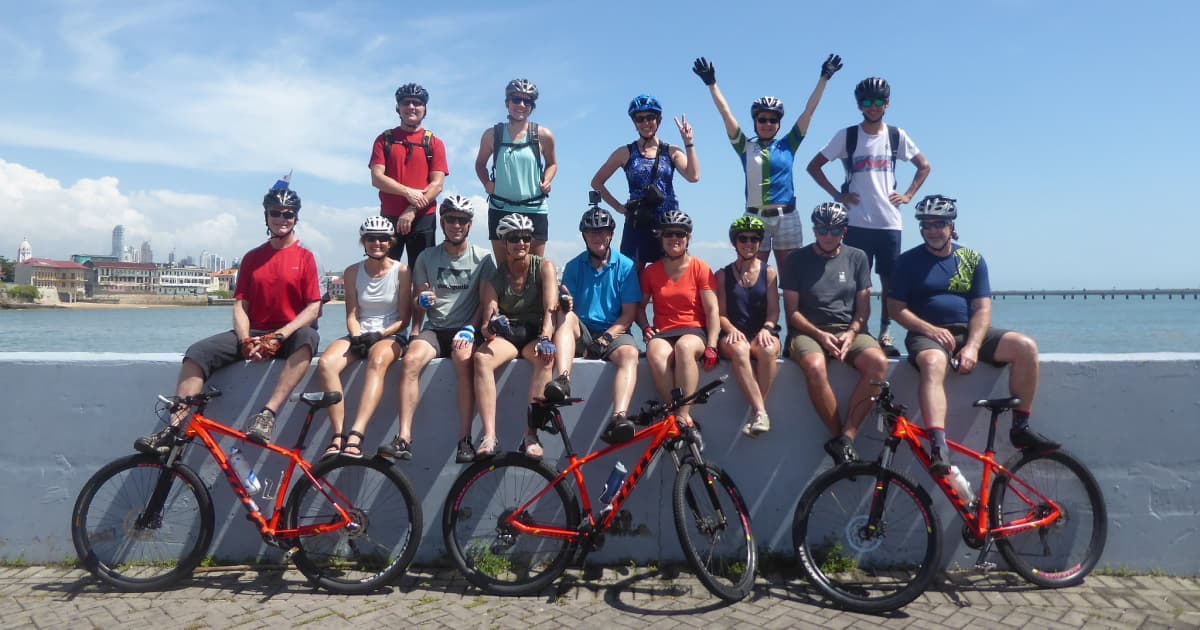 Whatever your reasons for visiting, Costa Rica will leave you with cherished memories that will last a lifetime. 
If you're looking for some inspiration, check out our Costa Rica adventure trips, ranging from multi-sport, to hiking, and even our cycling challenge. 
Or you can even get in touch for your own custom trip.
We're happy to talk about Costa Rica all day, and we can't wait to get back there in 2023. So let's finish up this one with a little taste of Costa Rica, and how it all started for us at BikeHike.
Happy Travels,
Trish Sare.
About The Author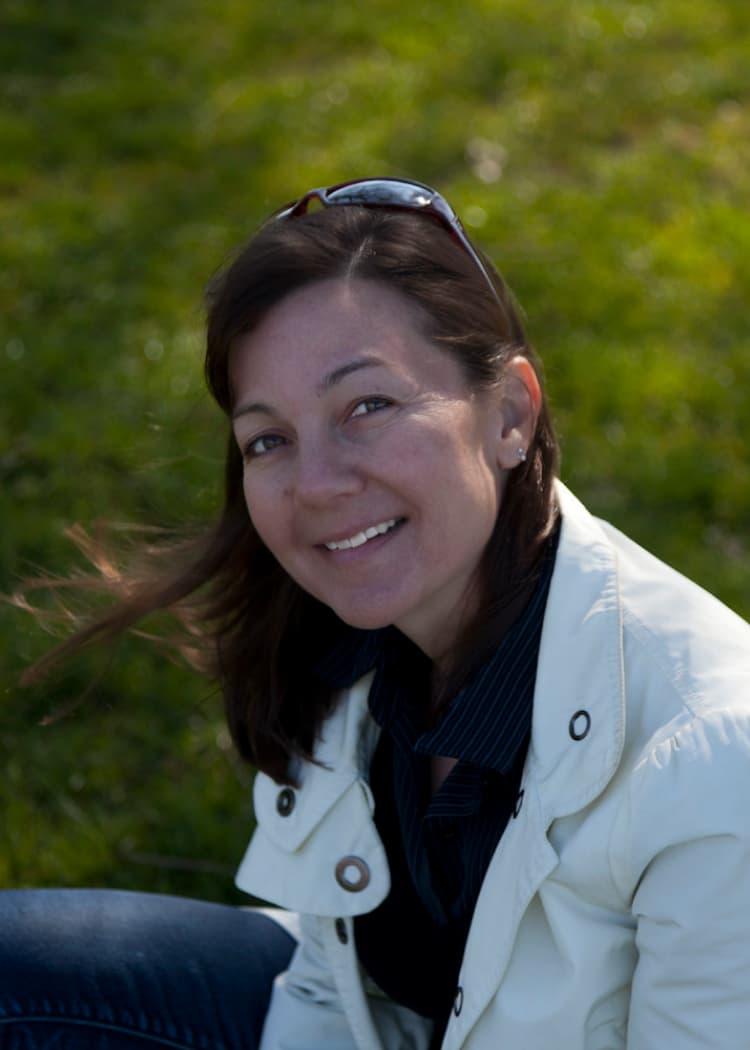 Trish Sare is the owner of BikeHike and a passionate outdoor enthusiast with over 30 years of experience as a world traveler. She's lived, traveled, and guided extensively in North, South and Central America, Europe, Oceania, Africa, and Asia. She has guided and helped to develop every one of our multi-sport holidays. In her spare time, Trish is usually outdoors either mountain biking, hiking, sea kayaking, trail running, or climbing. Trish has a passion for the world and all of the amazing cultures that inhabit it and does her best to immerse herself directly into their distinctive lifestyles.