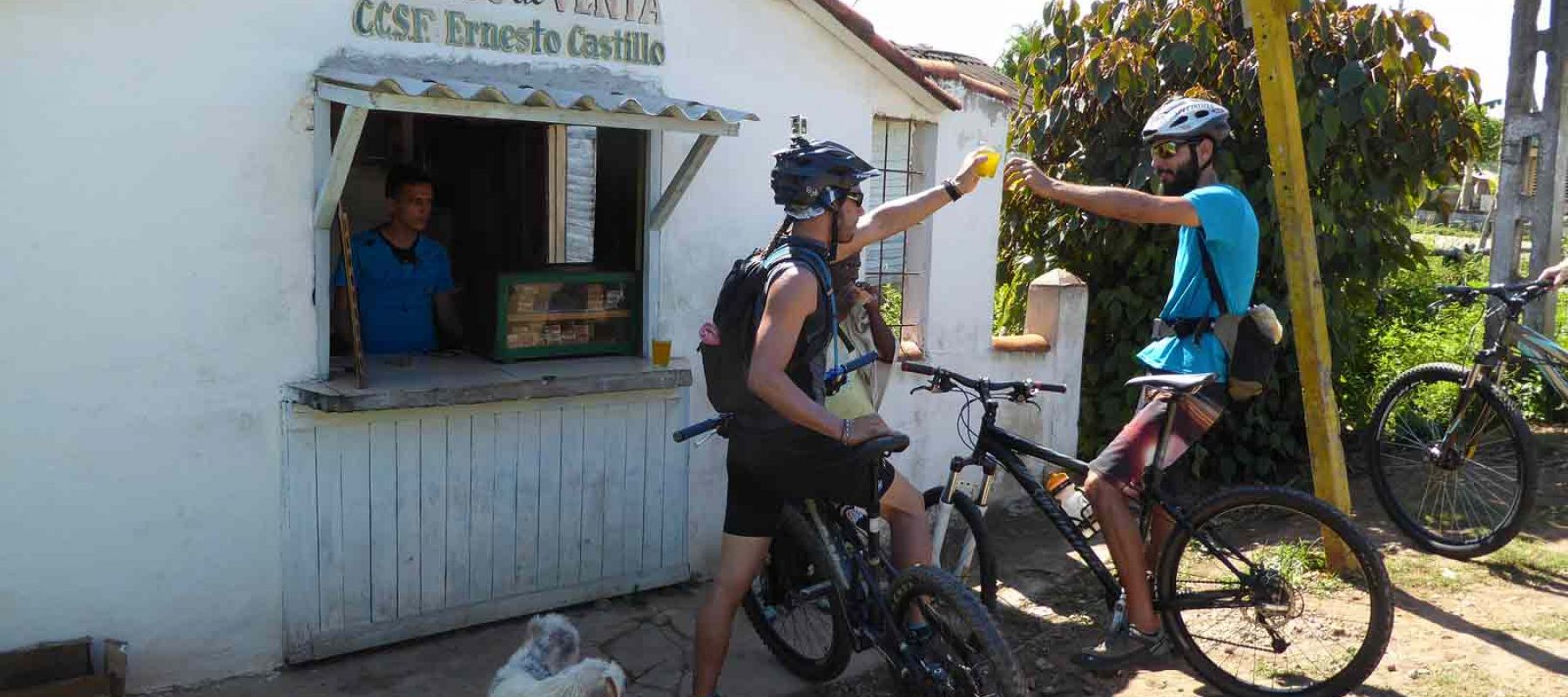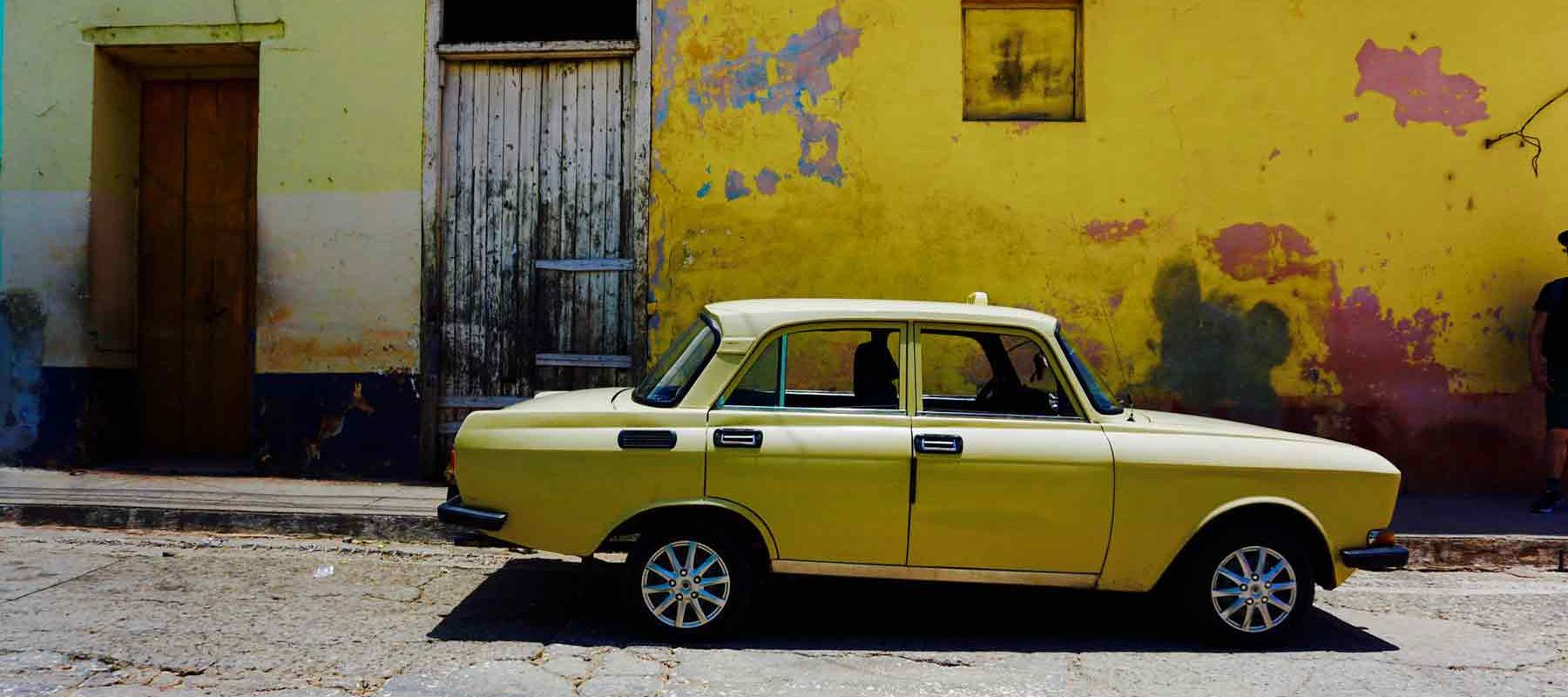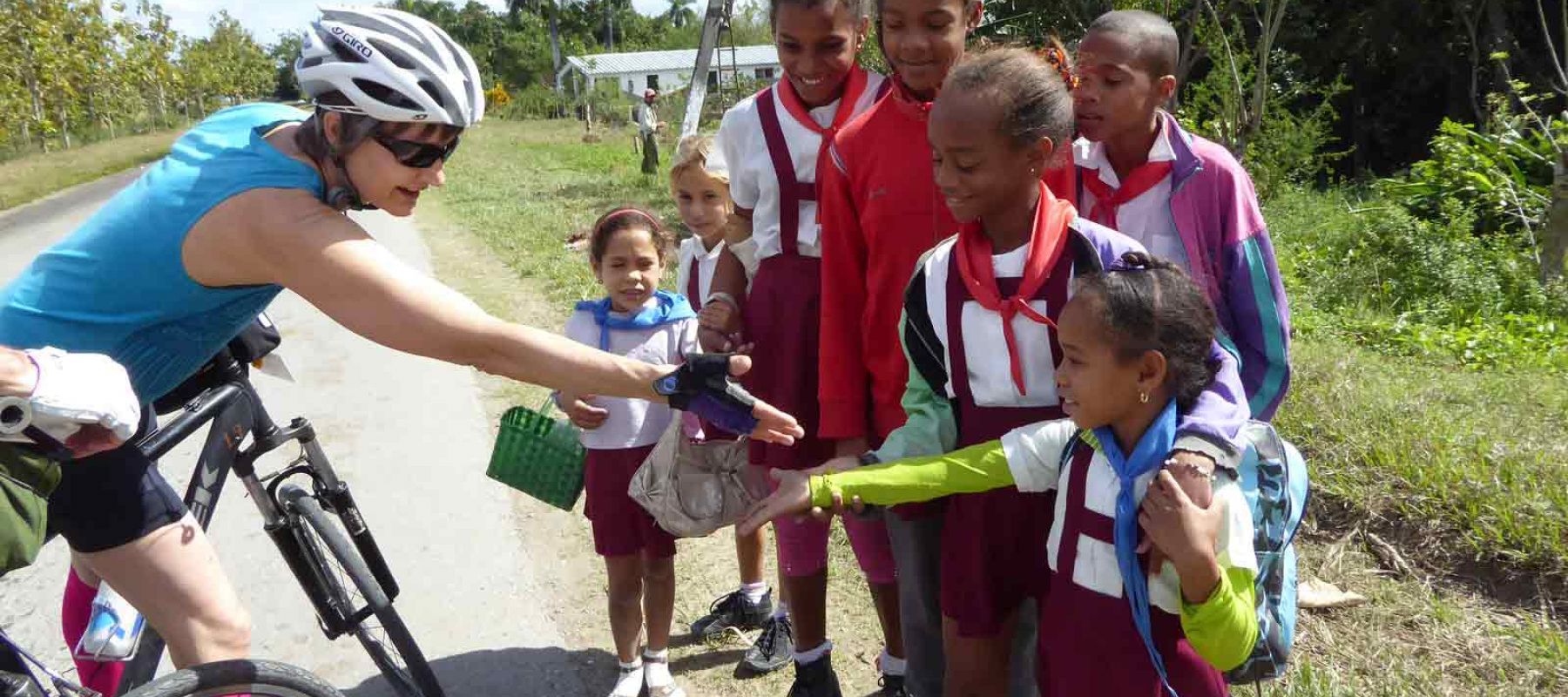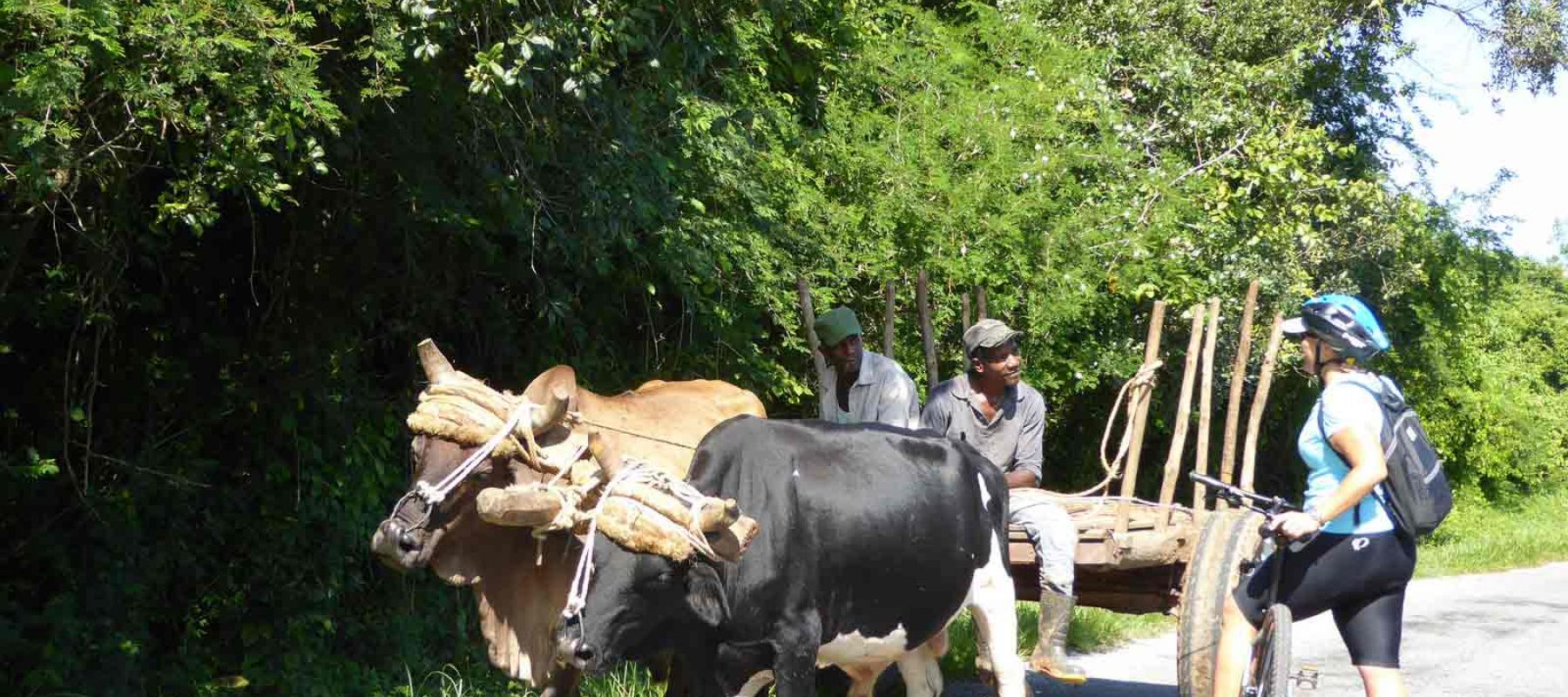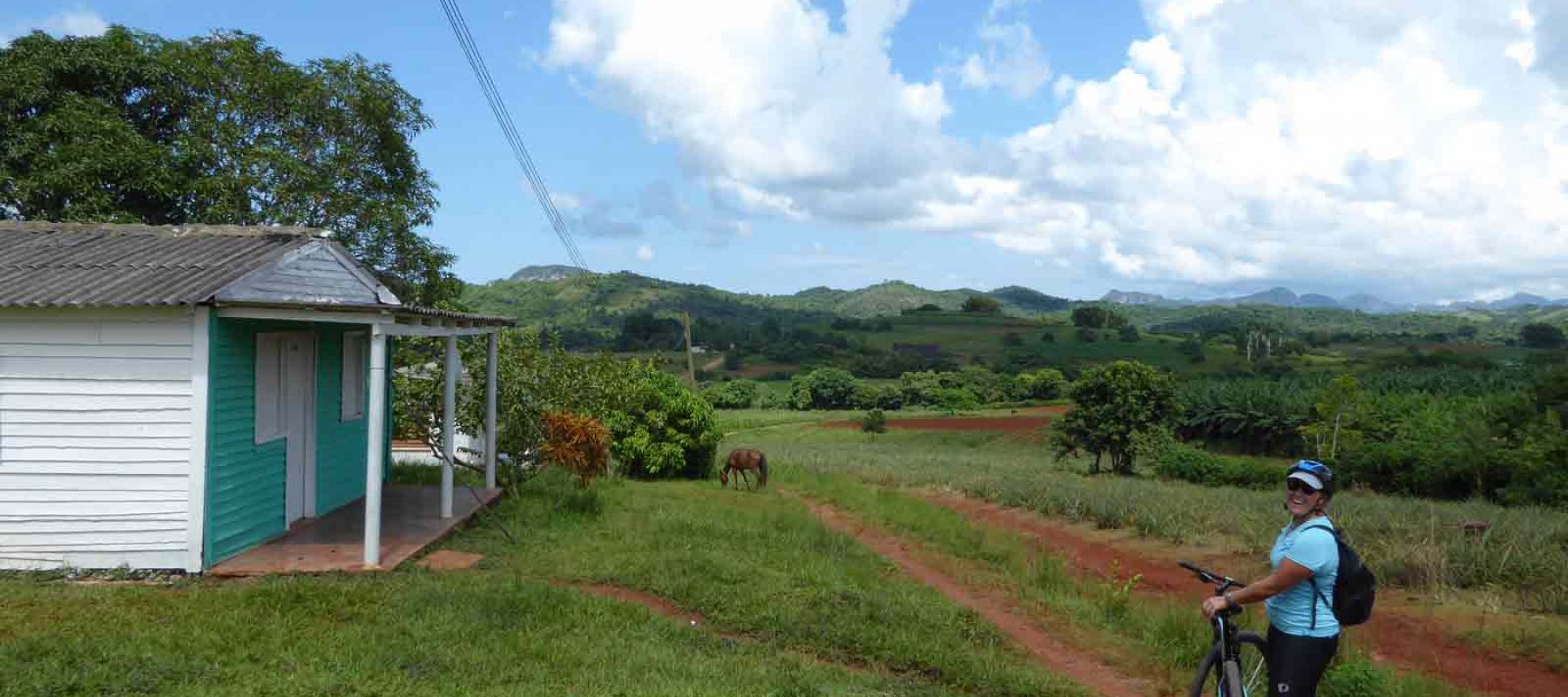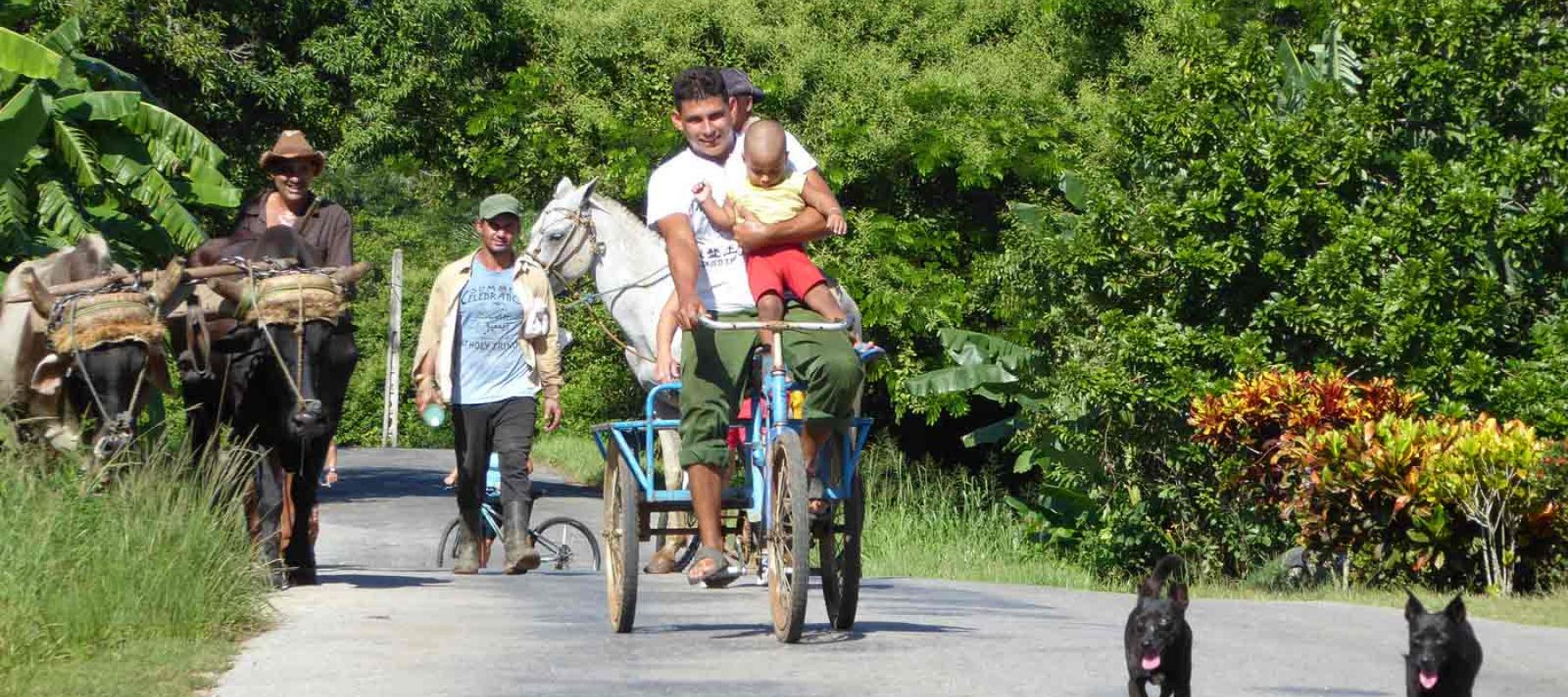 Cycling Cuba: Havana to Trinidad
Trip Overview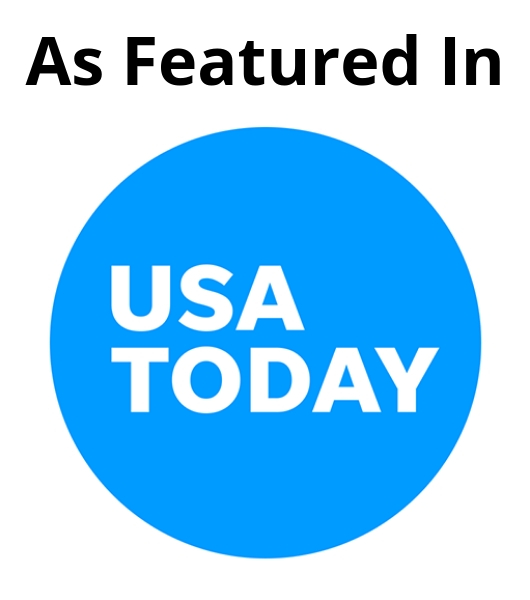 On this culturally inspired Cuba cycling itinerary, we stay far away from the all-inclusive beach resorts and experience authentic Cuba. 
Cycling through Cuba is one of the most immersive ways to experience this fascinating country. Bicycles are the first choice of travel for local Cubans. There will be many moments when you will be riding among Cubans as you experience this vibrant Caribbean island. Even today, outside of the cities, the roads remain relatively car free.
On this adventure, we spend eight days biking through Central Cuba's most cultural and historically rich cities, including Havana, Cienfuegos, Trinidad, and the Bay of Pigs. Cultural, rhythmic and evocative, Cuba promises to be like nowhere else you've cycled.  
WOW FACTORS
You'll cycle beside vintage American cars through the streets of culturally rich Old Havana
You'll have time to wander and experience the vibrant culture and street scenes of a changing Havana
You'll bike along the Bay of Pigs, through rural villages, colonial towns and across the changing countryside of central Cuba.
You'll have a chance to take salsa and photography classes in UNESCO recognized Trinidad
Is Cuba legal and safe? We accept most nationalities on our trips, and travelling in Cuba with BikeHike Adventures is designed to be very supportive to the Cuban people. Our trips provide various cultural exchange opportunities and interactions. From our experiences in Cuba, we believe it is a very safe place, especially relative to other similar destinations. 
Here's a short video example of cycling through a rural town in Cuba. 
And here is an example of a typical Havana street scene as well as a typical live music scene in a Havana restaurant.
For more information, read our Cuba FAQs. 
Itinerary & Map
Day 1
Havana
Arrival
Upon arrival into the Havana International Airport, a BikeHike Adventures representative will greet you and transfer you to a comfortable hotel or casa particular in Havana. The remainder of the day is spent at leisure exploring this fascinating city. You'll find crumbling palaces, vintage American cars, and meet the local people who are frequently huddled together in the streets, smoking Cuban cigars.

Accommodation: B & B
Meals: none
Day 2
Havana - Matanzas
Biking
We'll start with a group orientation before fitting everyone with bikes. Then we're off for a morning cycling tour of Havana, exploring the Presidential Palace, the most important Colonial Squares, the Revolution Square, and the Prado promenade. This is the ideal way to see Havana, as we can get into the nooks and crannies of this eclectic city and really experience the pulsing rhythm of Cuba. It is important to drop any preconceptions at the door and enter Cuba with an open mind, being ready to be shocked and surprised by everything and everyone you encounter. Havana is a fascinating city, economically poor, but architecturally opulent, culturally rich but at the same time difficult to understand. We'll break for lunch in a restaurant and then have a bit more time to explore on your own before transferring to Matanzas, a beautiful colonial city on the coast. Here we'll check into a comfortable hotel or casa particular and have dinner.

Biking Distance: 22 km / 14 mi
Ascent: +171 m (561 ft)
Accommodation: B & B
Meals: Breakfast, Lunch, Dinner
Day 3
Matanzas - Playa Larga
Biking
Today we set off early from our hotel, cycling through Matanzas to the Peninsula of Zapata. We ride from north to south crossing many citrus orchards and what used to be prime sugarcane land. We'll have a few kilometres on the Carretera Central. This single lane road is now used for local traffic, so expect to share the road with ancient Soviet tractors, inner town buses, trucks, 50's American Cars, horses, and other cyclists. Cuba once became extremely rich farming sugarcane. We'll cycle through villages where entire families were once employed in the crops. About 20 km / 12 mi into the ride we'll reach Triumvirato where a monument commemorates a slave uprising and reminds us that Cuba was one of the last countries to relinquish slavery. At the 65 km / 38 mi mark , we'll stop cycling and transfer to Pio Cua for a late lunch, usually arriving there around 2PM or later. After lunch we transfer by vehicle to our accommodation in Playa Larga, near the beach where the CIA invasion of Cuba happened in April 1961 during the Bay of Pigs Invasion. Dinner will be in one of the seafood paladars (family run restaurant) in Playa Larga.

Biking Distance: 65 km / 38 mi
Ascent: +335 m (1076 ft)
Accommodation: B & B
Meals: Breakfast, Lunch, Dinner
Day 4
Playa Larga - Bay of Pigs - Cienfuegos
Biking
After breakfast, we'll spend the morning on our bikes. We'll ride around the biggest swamps in Cuba (Zapata's Peninsula). The road clings to the Bay of Pigs, giving us views of the emerald Caribbean Sea. We'll stop at Playa Giron to learn how the CIA backed the invasion of Cuba in the early 60's. From here we have a short ride to lunch in Caleta Buena, a natural sea pool teeming with tropical fish. There will be the opportunity to have a dip in the Caribbean after lunch. From here we'll continue by vehicle to Cienfuegos. Tonight we'll dine in a paladar on the waterfront of Cienfuegos. Overnight in a comfortable hotel or casa particular.

Biking Distance: 45 km / 28 mi
Ascent: +119 m (390 ft)
Accommodation: B & B
Meals: Breakfast, Lunch, Dinner
Day 5
Cienfuegos - Trinidad
Biking
We're back on our bikes this morning, riding along an undulating coastal road with a few short steep hills that lead us through beautiful pasture lands. Around the 20 km / 12 mi mark we'll be rewarded with the spectacular view of the Escambray Mountain range across a valley of sugarcane fields. The road then sweeps up and climbs over gentle hills until we meet the coast just beyond Guajimico. We stop for lunch after 50 km / 31 mi. The final 30 km / 19 mi is on a flat road that clings to the glistening Caribbean coastline all the way to Trinidad. There are some hilly sections just before Trinidad, but once we enter Trinidad it's downhill all the way to our accommodation for the night. Tonight we'll be enjoying Cuban hospitality, staying in a Cuban style bed and breakfast (casa particular). The accommodation is simple but the rooms are air-conditioned and have en-suite bathrooms. We'll enjoy a typical Cuban dinner this evening, prepared by the hosts of one of our casa particulares, before heading out into Trinidad to explore this charming World Heritage Site. Overnight in a casa particular.

Biking Distance: 80 km / 50 mi
Ascent: +551 m (1807 ft)
Accommodation: B & B
Meals: Breakfast, Lunch, Dinner
Day 6
Trinidad
Free Day
Today we have a full free day in Trinidad. Trinidad is probably Cuba's most famous provincial town and rightly so. It's a picture-perfect colonial town with cobbled streets, pastel painted colonial homes and very little traffic in the centre – other than horses and the occasional vintage car. Walking around Trinidad is like stepping back in time. In the evenings, Trinidad welcomes visitors with live music and local bars where you can kick back and enjoy a rum cocktail or practice your salsa steps. Optional activities can be arranged locally including horseback riding, catamaran trips, and salsa classes. Overnight in the same casa particular.

Accommodation: B & B
Meals: Breakfast
Day 7
Trinidad - Manicaragua - Santa Clara
Biking
This morning we set off from Trinidad and drive on a winding road up through a pine and eucalyptus forest. At the summit of Topes Mirador, we'll get on our bikes and ride downhill as we cycle through a national park. This is one of the most spectacular scenery days on the trip. Palm trees and other tropical plants will slowly replace pine forests. We cycle along the valley floor between impressive mountains before reaching the market town of Manicaragua where we'll stop for a picnic lunch. Our day riding ends here and, from here, we will transfer to Santa Clara by bus, arriving in time to visit Che's Mausoleum before checking into our hotel or casa particular for the night. Tonight you're free to wander through the centre of Santa Clara and pick up dinner in a restaurant or paladar of your choice.

Biking Distance: 40 km / 25 mi
Ascent: +539 m (1768 ft)
Accommodation: B & B
Meals: Breakfast, Lunch
Day 8
Santa Clara - Havana
Vintage Car Ride & Historic Tour
We'll transfer back to Havana this morning, arriving in time for lunch. After lunch we'll have a two-hour tour of Havana in a vintage American Car, finishing at a historic bar called Sloppy Joes for a cocktail. This evening we'll head into Old Havana for our final dinner in a central located paladar. We'll then return to our hotel in the Miramar district for our last evening in Cuba.

Accommodation: B & B
Meals: Breakfast, Lunch, Dinner
Day 9
Havana
Departure
You'll be transferred to the Havana Airport for your flight back home.

Meals: Breakfast

Important Note: BikeHike Adventures is a Canadian based company and not a US company. Trips offered by BikeHike Adventures Inc. are land only tours within Cuba and are not official US sponsored trips. Anyone traveling through/from the US to Cuba must travel to Cuba within one of 12 US categories.

NOTE about Ascent/Descent numbers: 

The ascent/descent numbers are usually generated using Ride with GPS. The numbers are TOTAL ascent/descent for the day and these numbers do not suggest altitude. There are usually multiple small ascents and descents added up throughout the day to reach this total ascent/descent for the day. (While our numbers are generally consistent with Ride with GPS, depending on the mapping technology used, numbers may vary).

What's Included
TRIP INCLUSIONS:
Meals as indicated, all accommodation (twin shared), all internal transportation, mountain bikes (Specialized Hard Rock Sport Disc.), support vehicle, airport transfers and English-speaking guides.
TRIP DOES NOT INCLUDE:
Gratuities, airport departure taxes, meals not indicated and items of a personal nature.
MEALS:
8 Breakfasts, 6 Lunches, 5 Dinners
ACCOMMODATION:
Small Hotel or Casa Particular: 8 Nights
Trip Facts
Weather in Cuba
Cuba's weather is typical of its sub tropical climate. As an island in the Caribbean Sea, it is influenced greatly by trade winds blowing from the south and northeast. Weather conditions in Cuba are relatively constant year round with only moderate fluctuations in temperatures and other weather conditions. You can expect excellent weather on your holiday to Cuba at any time. If you are going to Cuba to specifically enjoy the sun, then the months with the sunniest weather are from January to April.
Travel Documents
For entry to Cuba, Canadian citizens require a passport valid for six months beyond the date of departure. Canadians must also carry a tourist card, visa, business visa or student visa. This tourist card is provided by airlines and is issued with your plane ticket. Citizens of other countries should check with their respective embassies for current requirements.
Food and Water
Cuban cuisine is a fusion of Spanish, African, and Caribbean cuisine. The staples of all Cuban meals are rice and beans – sometimes combined together to make congri and sometimes cooked separately and served as white rice and black bean soup (potaje). Cubans eat these staples every single day. Typical meals consist of rice and beans served with pork, beef, or chicken. Plantains, avocado, and cucumber are common accents. When dining out, outside of Havana, chefs have to work with a substantially limited range of ingredients and the cuisine has very little foreign influence. So expect more of the basics on repeat in each destination throughout Cuba. 
Water is generally untreated and not safe to drink. Bottled water, fruit drinks, soft drinks, coffee and tea are all widely available and safe to drink.
Accommodation
Most of our trips include comfortable mid-range accommodations. This includes accommodation that provides a clean and comfortable experience in characterful surroundings that reflect the destination. BikeHike's common practice is to build stronger connections with the communities and support the local economies, and this remains the case in Cuba. That being said, Cuba is a difficult place to explain to first time visitors.  Accommodation in Cuba is one of the topics that visitors to Cuba have the most trouble understanding. 
If restricting one's Cuba visit to a beach vacation, one can stay a large, all-inclusive resort (most of these are near the established beach resort town of Varadero). Outside of the resort areas, the only options are staying in a small hotel or a "casa particular." However, as our vacation tours are not beach vacations and are highly cultural, BikeHike travellers only stay at small hotels and in casa particulars.
"Casa particular" is Spanish for "private house." These are basic Cuban style accommodations, giving you a closer connection to life in Cuba. During these stays, especially at meal times, guests have many opportunities to communicate and have meaningful interactions with the host. You might call it the Cuban equivalent to what you know in other countries as a homestay or Bed 'n Breakfast. Even if you do not speak Spanish, carrying a Spanish phrasebook will go a long way to helping you connect with your host. Staying at private houses connects you directly with Cuba's people, culture and way of life. The interactions at the casa stays are often a true highlight of the trip for BikeHike's Cuba travellers.  
Also, as part of that experience, it is important to note that outside of large resorts, Cuba's hotels generally lack updated furnishings. Cuba is not a cheap place to travel because even small hotels and casas are generally quite expensive. So many travellers are surprised when they find that hotels may feel rundown and completely outdated for the  price when compared to hotels elsewhere in  the  world. This is one of Cuba's quirks.    
While Cuba is certainly a bit rough around the edges, that is also much of its charm. The value in going there now is in seeing its roughness, the real Cuba.
Trip At A Glance
| Day | Destination | Activity | Distance | Ascent / Descent | Lodging | Meals |
| --- | --- | --- | --- | --- | --- | --- |
| 1 | Havana | Arrival | — | — / — | B & B | — |
| 2 | Havana - Matanzas | Biking | | | B & B | |
| 3 | Matanzas - Playa Larga | Biking | | | B & B | |
| 4 | Playa Larga - Bay of Pigs - Cienfuegos | Biking | | | B & B | |
| 5 | Cienfuegos - Trinidad | Biking | | | B & B | |
| 6 | Trinidad | Free Day | — | — / — | B & B | |
| 7 | Trinidad - Manicaragua - Santa Clara | Biking | | | B & B | |
| 8 | Santa Clara - Havana | Vintage Car Ride & Historic Tour | — | — / — | B & B | |
| 9 | Havana | Departure | — | — / — | — | |