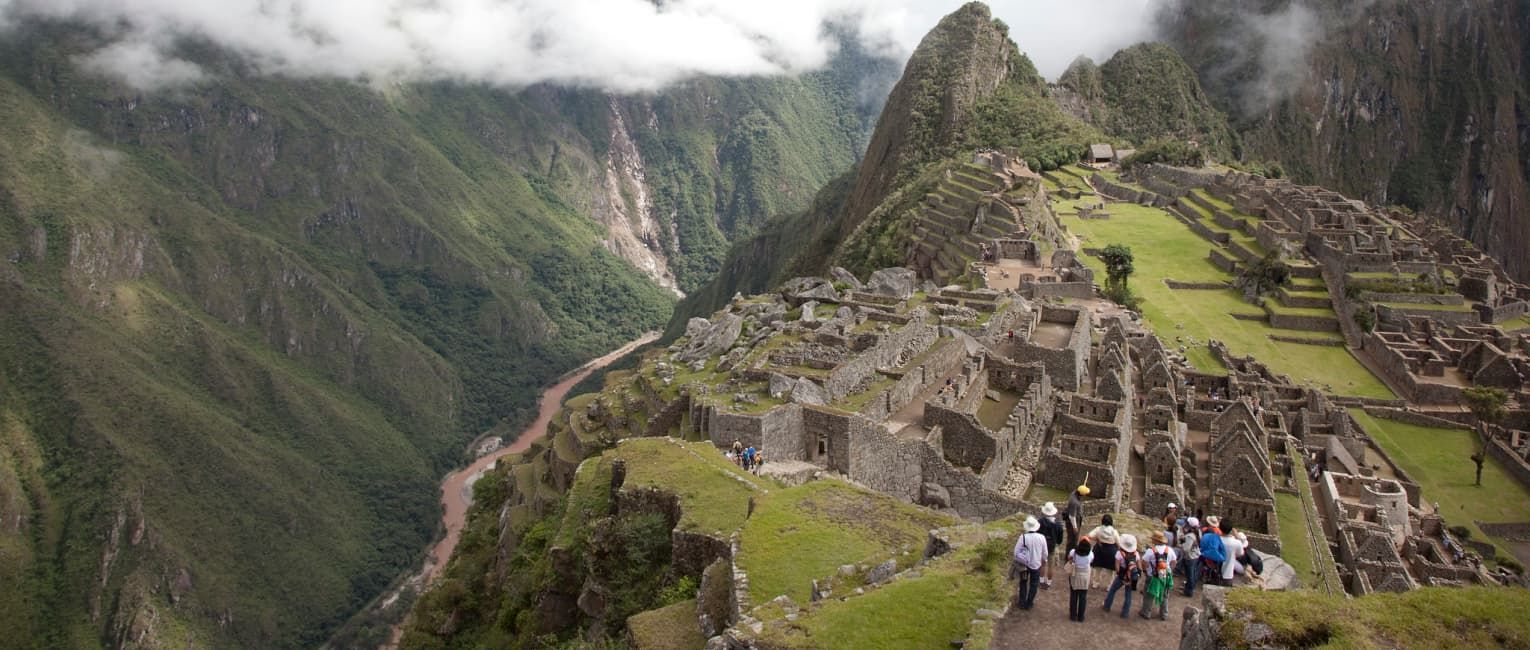 What To Pack For Machu Picchu - Without Overpacking
Machu Picchu can be a tricky place to pack for. Machu Picchu is located high in the mountains of Peru, so it tends to be hot to cool and rainy, sometimes all on the same day, depending when you visit.
So, when planning your trip, it can be very tempting to overpack to prepare yourself for absolutely everything.
Depending on the time of year you plan on visiting and your itinerary, there will be different types of clothing and gear you'll need to think about.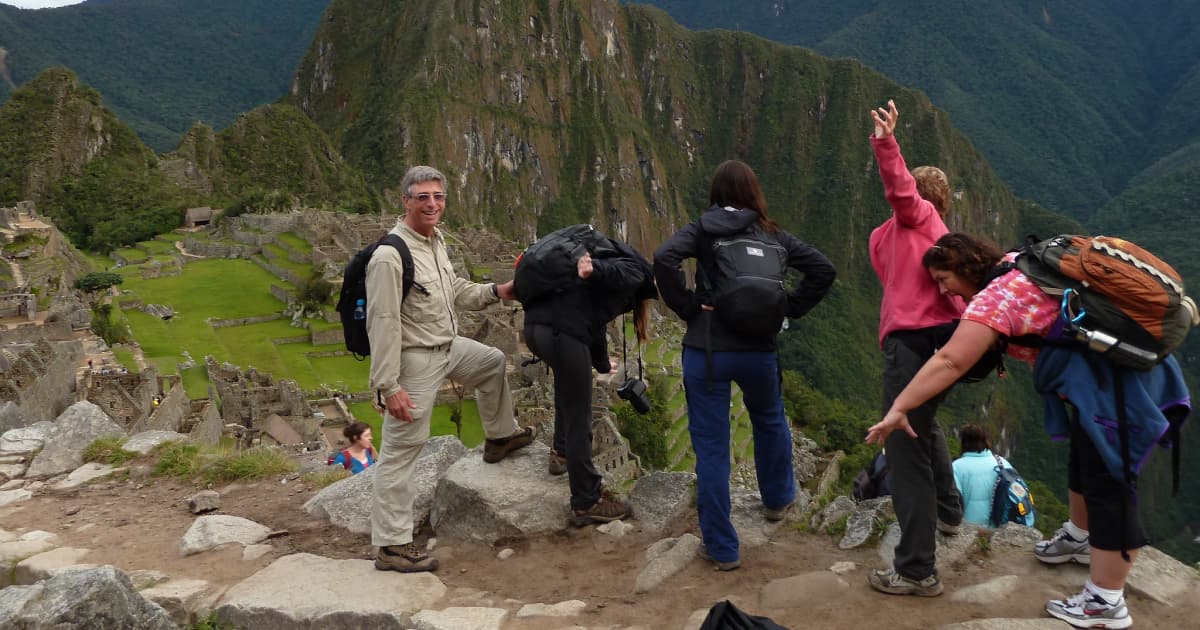 No matter when you plan to visit or how long your stay at Machu Picchu is, remember that packing smart and packing light is key to making it comfortable and maximizing your adventure potential.
And with new regulations & restrictions in place, there are quite a few prohibited items on top of a limit to how big your bag can now be entering Machu Picchu.
So from our experience, here are a few of our year-round packing tips to help you prepare for your Machu Picchu adventure without overpacking.
Peru's Seasons
Before breaking out the checklist and looking for your favorite shorts, the first thing you need to consider when planning for Machu Picchu is the time of year you'll be arriving. 
We'll keep the Geography lecture as short as possible, but being prepared for the seasons is the key to packing smart.
Machu Picchu is near the equator and situated at a pretty high altitude, which means that the seasons follow different patterns than you might be used to. 
Instead of your typical 4 seasons, there is a wet season and a dry season.
Maybe even more confusing is the dry season is winter, and the wet season is summer in Machu Picchu.
The dry winter season runs from April through to September and the wet summer season from October through to March.
> October - April is the wet season. 
> December - February are generally the rainiest months.
> May - September is the dry season.
There's usually not much rain during the dry seasom, so you can expect clear skies and plenty of sun during the day. With mid-afternoon temperatures reaching mid to high 20C.
However, the night temperature can get quite low, dropping to -0C overnight in the peak months. So if you want to get to Machu Picchu for an early morning visit, you will have to prepare for the chill.
> March - April & September - Mid-November are considered the shoulder months, where the weather gets pretty unpredictable. It could be sunny, it could be wet, it could be cold, it could be all on the same day.
> June - August is prime time for tourism and perfect temperatures for visiting too.
Outside of the chance of torrential rain and wind whipping through the ruins and across the mountains, the temperatures at Machu Picchu are actually pretty moderate & consistent throughout the year, only dropping into minus degrees overnight during the dry season and becoming extremely warm mid-afternoon in the dry seasons.
Here is a handy chart to help consider what you are likely to expect with temperatures and likely rainfall when you arrive.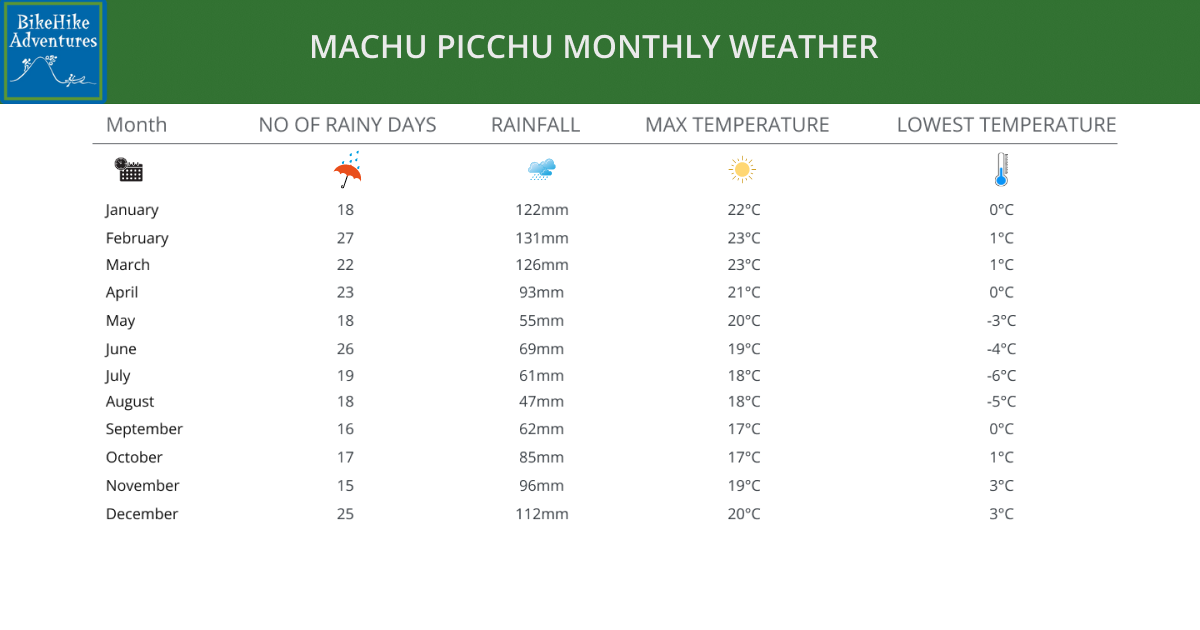 What Do I Need To Pack For Machu Picchu?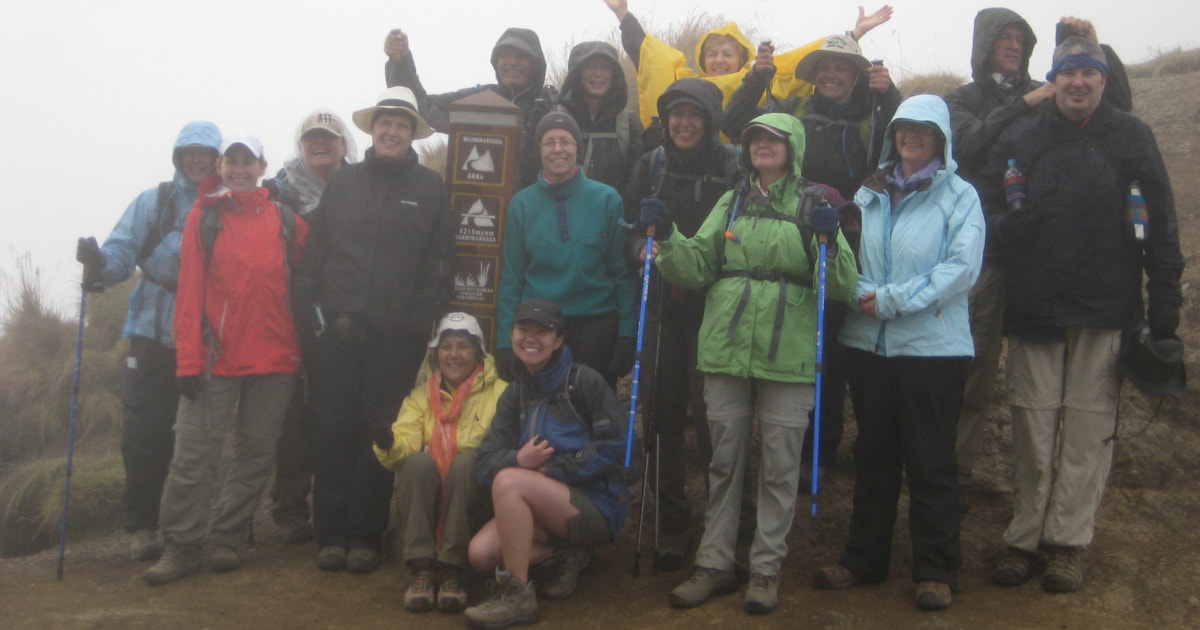 Also, keep in mind Machu Picchu opening times are from 6 am - 5.30 pm, so you need to keep in mind what part of the day you will be visiting when you are thinking about packing your clothes. 
So, did you book your ticket for an early slot when it's still likely a little cold, or maybe you will be arriving in the peak afternoon sweltering heat?
Let's break it up into dry season and wet season, and think about the time of day you booked your ticket for.
Packing For The Dry Season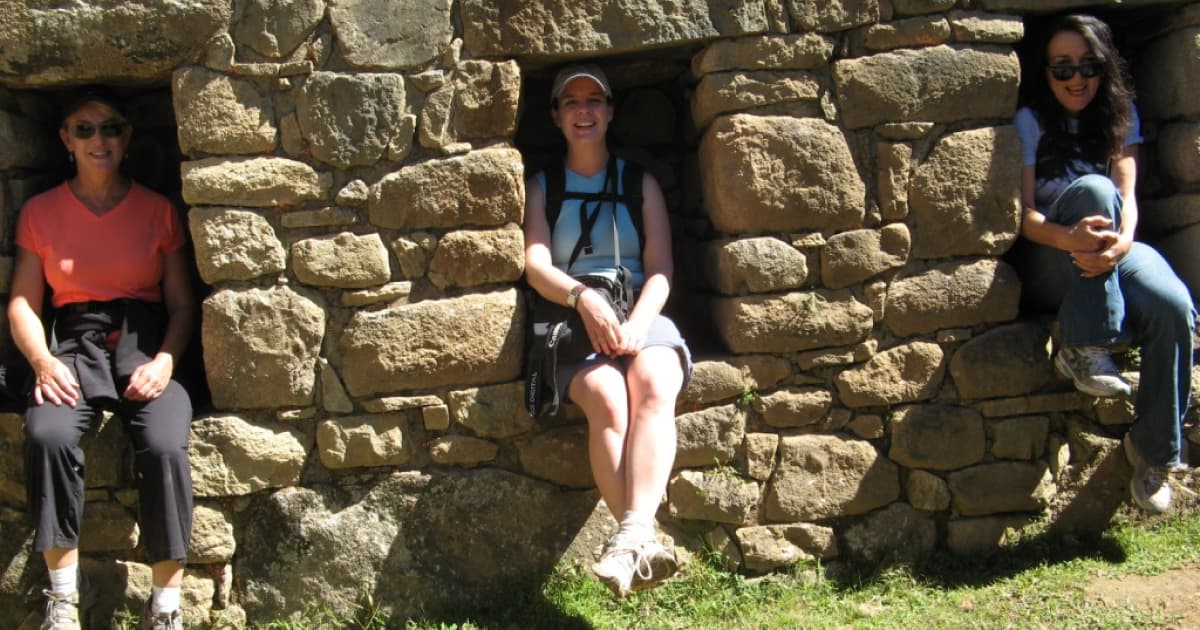 Packing for the dry season at Machu Picchu will involve less waterproof items, but more warm layers.
Backpack/Daypack:
Your choice of backpack is essential when visiting Machu Picchu. One of the reasons is, backpacks over 20kg/45lbs are prohibited from being brought into Machu Picchu.
We recommend a comfortable and waterproof daypack when visiting. Just enough to pack some extra layers. Around a 20L capacity would be enough for a Machu Picchu day trip.
Hiking Boots:
Even in the dry season, there is still a risk of rain and wet conditions. So you might want to consider waterproof hiking boots. 
You want something lightweight, but considering the terrain & slopes along with the risk of wet weather across the circuits, you will need something to help stabilize your ankles.
Here are the 3 best hiking boots on the market right now.
Waterproof Softshell Jacket:
Something lightweight but also waterproof to cover any possible eventualities. 
We don't recommend spending a fortune on hiking gear. Still, suppose you are interested in great hiking jackets. In that case, Gore-Tex are a fantastic provider of all-weather hiking gear and has some great waterproof collections that are always pretty light and comfortable.
Light Gloves:
Not just to help with the cool mornings and cold nights, but gloves will keep your hands well protected from the sun. 
Anything you use for Spring or Summer hiking would be fine for Machu Picchu for the most part.
Long & Short Sleeve Shirts:
It gets very hot in the sun, but quite cool with the wind, and morning visits in the a.m can be chilly. So it's best to come prepared for both temperatures. You can always layer up and layer down if you brought the right daypack.
We recommend no more than 1 long & 1 short t-shirt. 
Convertible Hiking Pants:  
For those who have never used these, they are essentially hiking pants that zip off into shorts. 
These are so so useful for Machu Picchu. Rather than have an extra layer to carry, or wear hiking pants uncomfortably over your shorts. 
Here are some of the more popular convertible hiking pants on the market. 
Light Wool Hiking Socks:
Wool socks are great for regulating temperature as well as the obvious of keeping your feet dry and comfortable.
In fact, bring 2, maybe even 3 pairs.
Warm Hat:
A warm hat isn't going to take up too much space if you don't need it. But if you need it you'll wish you had it. 
Particularly for a morning time visit, you will want to stay warm if the temperature is in single digits.
P.S If you're planning on going camping, make sure you're prepared for the sudden drop in temperature overnight by packing some warm nightwear. 
Packing For The Wet Season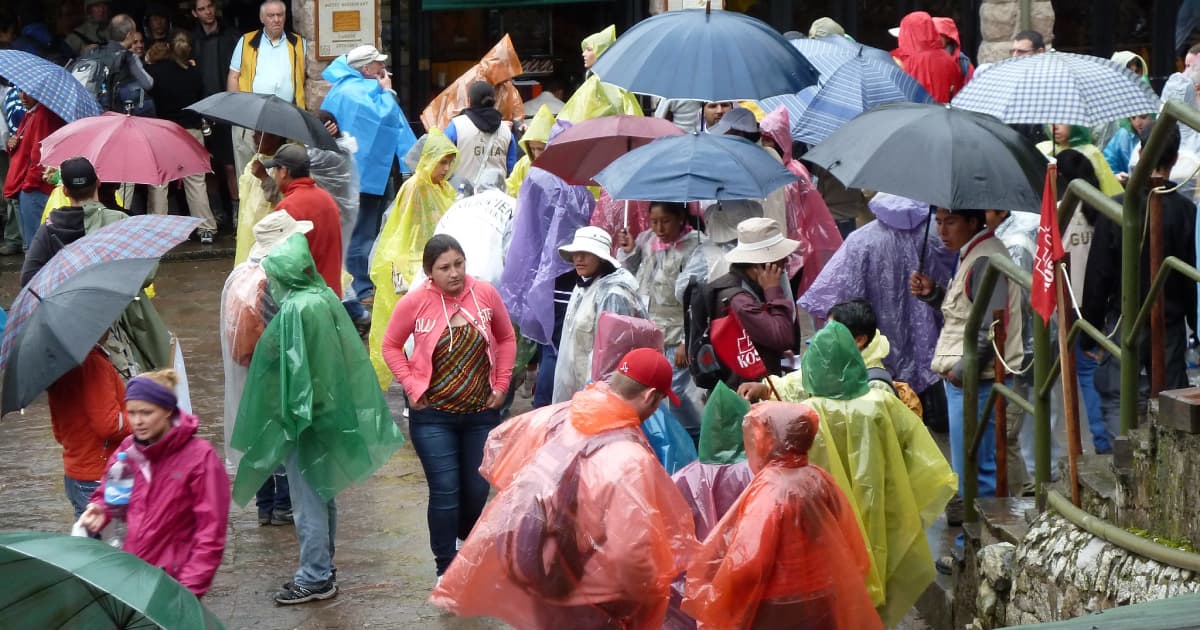 It will still be cool at night during the rainy season, but not freezing, so you need to think about less warm layers and more waterproof clothing.
For the wet season, we recommend everything you would bring in the dry season & a few extras below.
Dry Bag:
A good dry bag is essential for keeping your phone & camera safe in the wet season.
Waterproof Poncho:
A waterproof poncho isually enough to keep you as dry as you need to be when the rain hits. It's so much easier to pack than an oversized rain jacket and does just as good a job at keeping the rain off.
Waterproof Hiking Boots:
We recommend these for both dry & wet seasons, as there is always a chance of rain. But for the wet season, you really, really need these. As well as a pair with great ankle supports for the tricky terrain and slopes. Even if it isn't raining, the terrain could be super slippery.
Extra Light Wool Socks:
Even with your waterproof boots, you always need spare socks. Bring 2 or 3 pairs minimum. 
Documents For Machu Picchu: 
Physical copies of your passport, travel documents, and tickets.
Having them on your phone is always great, but we all know anything can happen with phones. So always keep a physical copy of everything with you. There's no point in risking your trip.
Other Essential Items:

Sunscreen:
Sunscreen is essential when hiking at high altitudes, even on cloudy days. The sun's rays are more intense at higher elevations, so it's easy to get sunburned without realizing it. Be sure to apply sunscreen before starting your hike, and bring some with you to reapply later.
Hat & Sunglasses:
We all know it's the typical tourist look, along with your shorts and t-shirt. But it will help your sun protection game to stay as covered as possible. 
Bug Spray:
40% DEET. It's unlikely (but still possible) to encounter mosquitos at Machu Picchu. But there are still plenty or bugs that will annoy you no end. So aim for at least 40% DEET bug repellant for a hassle-free hike.
Reusable Water Bottle:
Single-use water bottles are not allowed inside Machu Picchu, and tap water is not drinkable. So it's important to come prepared with a reusable bottle.
Hand Towel:
We recommend at least 1, but 2 is ideal. A towel when you work up a sweat, and a towel in case you get caught in a rain shower.
List Of Prohibited Items
Now you know what to pack for your trip, it's also important to know what NOT to bring to Machu Picchu. There is a list ( quite a long one) of banned items that you cannot bring with you inside the ruins or on the circuits.
You can find the full list of prohibited items on the Peru Minisitry Of Culture Website.
But here are some important ones to keep in mind.
You cannot enter Machu Picchu with:
> Drones.
> Camera Tripods.
> Metal Tipped Hiking Poles.
> Heels or hard-soled shoes.
> Vapes or tobacco.
> Single-use plastics (such as water bottles)
> No large backpacks (over 20kg).
If you do arrive with any of these prohibited items, there are lockers at the entrance gate where you can safely leave any items while you enter Machu Picchu.
Travel To Machu Picchu With Us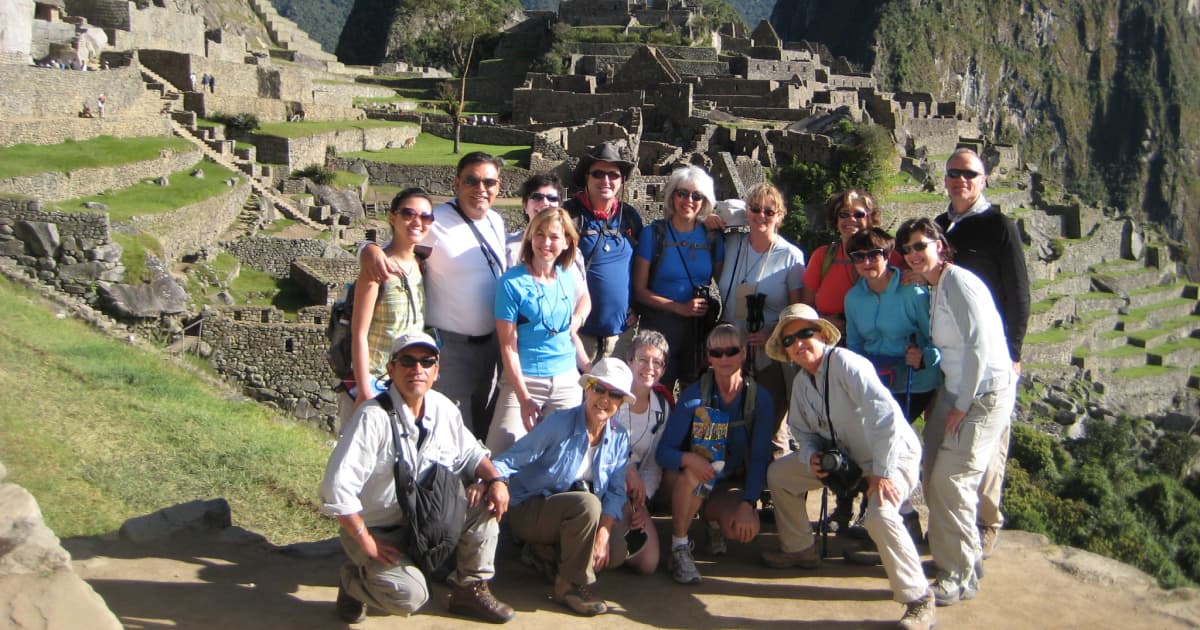 At BikeHike, we explore the iconic destination of Machu Picchu with a unique perspective on a multi-day adventure tour. Our trips range from hiking the famous Lares Trek and Inca Trail to multisport adventures across Peru. 
So if you are undecided on a trip to Machu Picchu, or want to experience something different to your typical guided trip, you can check out our popular multi-sport Machu Picchu adventure.
If you have any questions, be sure to reach out. We've been running adventure tours for almost 30 years and Machu Picchu has been one of our well-traveled destinations. We've been there, seen it all, and plan on doing it all over again.
Happy Travels,
Trish Sare,
About The Author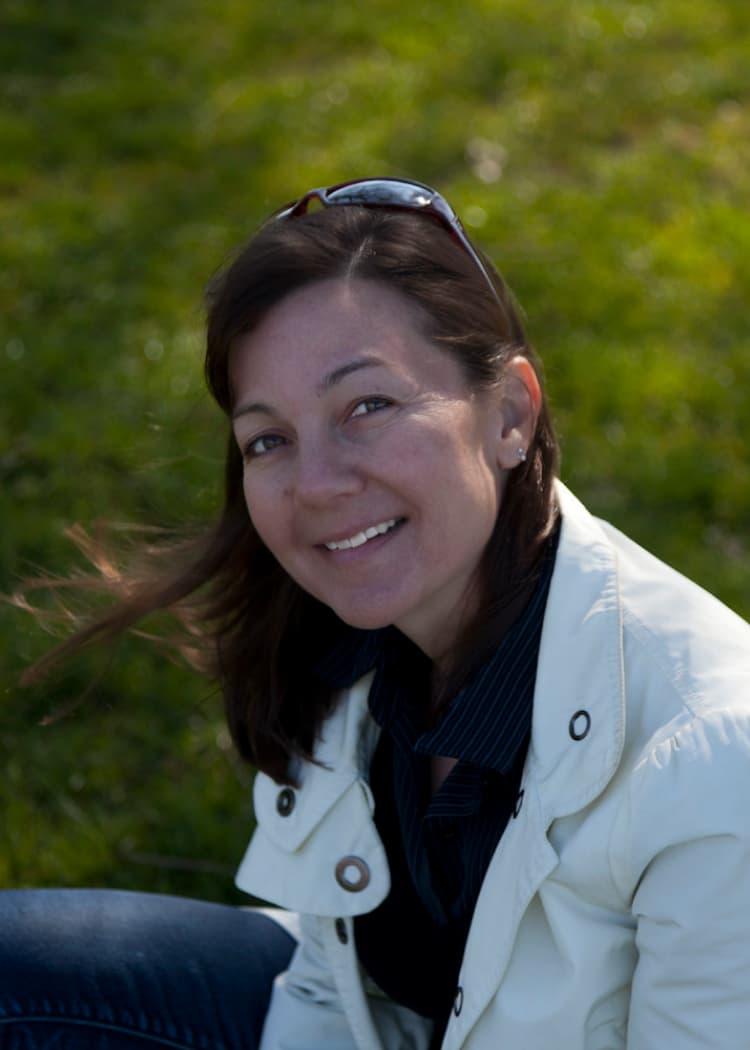 Trish Sare is the owner of BikeHike and a passionate outdoor enthusiast with over 30 years of experience as a world traveler. She's lived, traveled, and guided extensively in North, South and Central America, Europe, Oceania, Africa, and Asia. She has guided and helped to develop every one of our multi-sport holidays. In her spare time, Trish is usually outdoors either mountain biking, hiking, sea kayaking, trail running, or climbing. Trish has a passion for the world and all of the amazing cultures that inhabit it and does her best to immerse herself directly into their distinctive lifestyles.