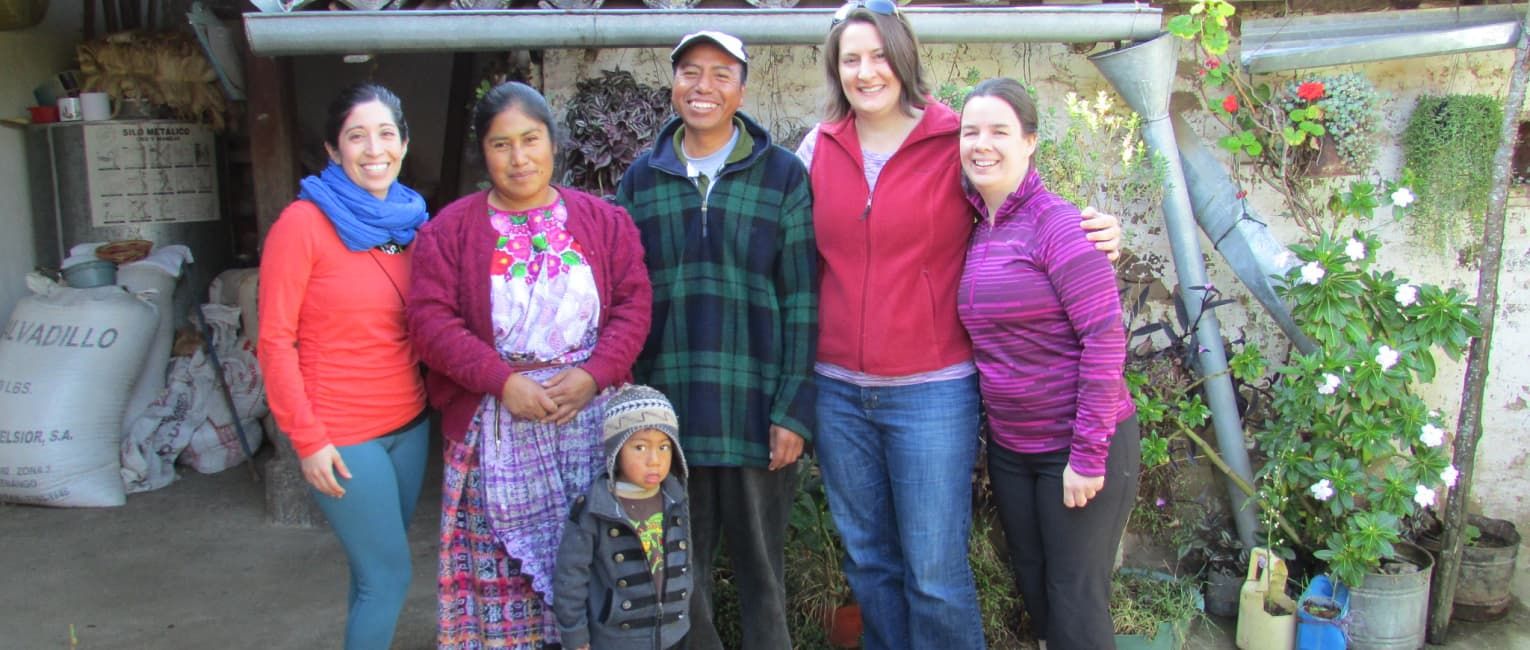 Exploring the World Through Homestays: A Guide To Homestay Travel
Traveling is often seen as a journey of self-discovery and exploration, and accommodation is an important facet of any trip. Not just because it's your place of rest, but also because it's a pivotal gateway into your surroundings. 
One of the most immersive ways to maximize your exposure to the culture of your destination is to opt for a homestay.
With homestay travel, you'll be able to immerse yourself in a new culture without feeling like an outsider; stay with locals who will open up their homes and share stories about their life; learn the language better than if you were only visiting for a few days; eat authentic food prepared by someone who knows how it should taste; save money compared to other types of accommodation options; and even have access to unique experiences not available elsewhere.
It's a unique way to see the world from an entirely new perspective—one that you can't find staying at your traditional hotels or resorts.
However, even though homestay is becoming a pretty popular way to travel, it can still be pretty daunting to someone who has never done this before. 
So, if you're new to homestay travel, or looking to expand your horizons on your next travel adventure, let's explore the wonderful world of homestay travel!
What Is Homestay Travel?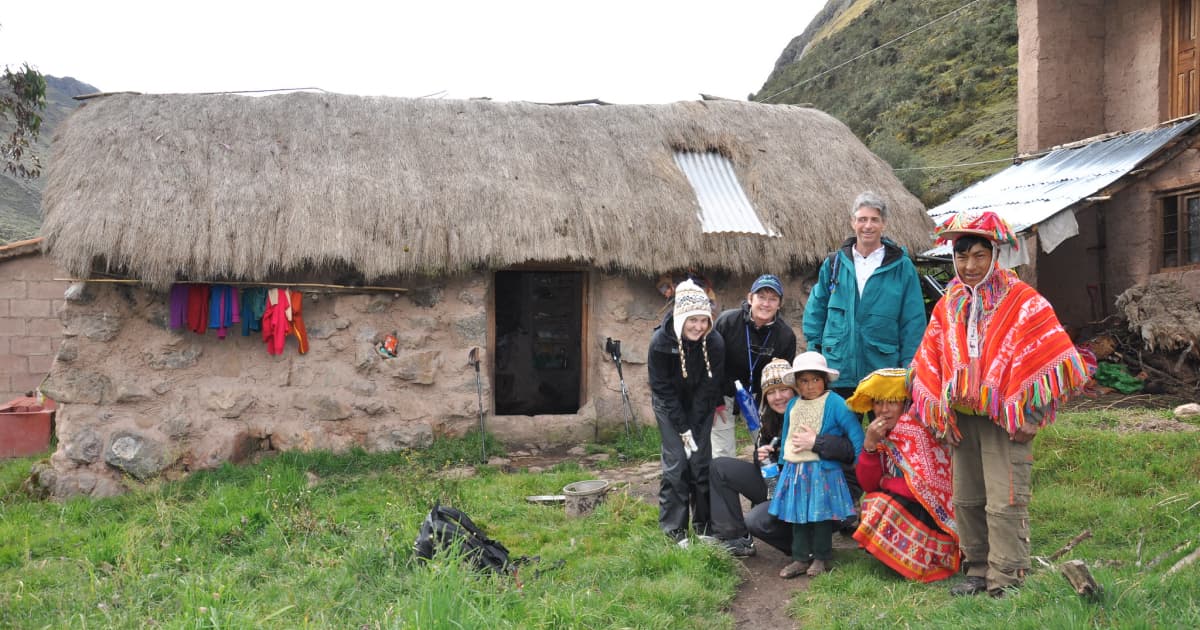 For us, traveling and exploring the world is all about the experience. That's the difference between "traveling" and having a "vacation." When you take a vacation, you just put your feet up for a few days, whereas travel is about the experience.
A homestay is lodging in a local's home instead of a hotel, campsite, or hostel.
And by lodging with a local, you get that chance to have those meaningful travel experiences by connecting with people from different backgrounds while being exposed to unfamiliar customs, cultures, and traditions. 
It's all about connecting with locals, exchanging cultures, and living like a local by staying with a host family.
Experiencing local life in another part of the world provides a truly authentic journey and is an incredible way to explore and experience new cultures without feeling like you're just another tourist on vacation. 
And, with homestay traveling, you are able to get off the beaten path and learn more about their destination than you ever could through traditional tourism. You can interact with locals on a deeper level while also learning skills such as cooking or new phrases in their language that will stay with you forever. 
And another benefit is it's often far cheaper than hotels if you're willing to venture outside your comfort zone a little! 
The real beauty of homestay travel lies in its ability to access authentic cultural experiences which are far removed from what you are used to at home.
Is Homestay Travel Safe?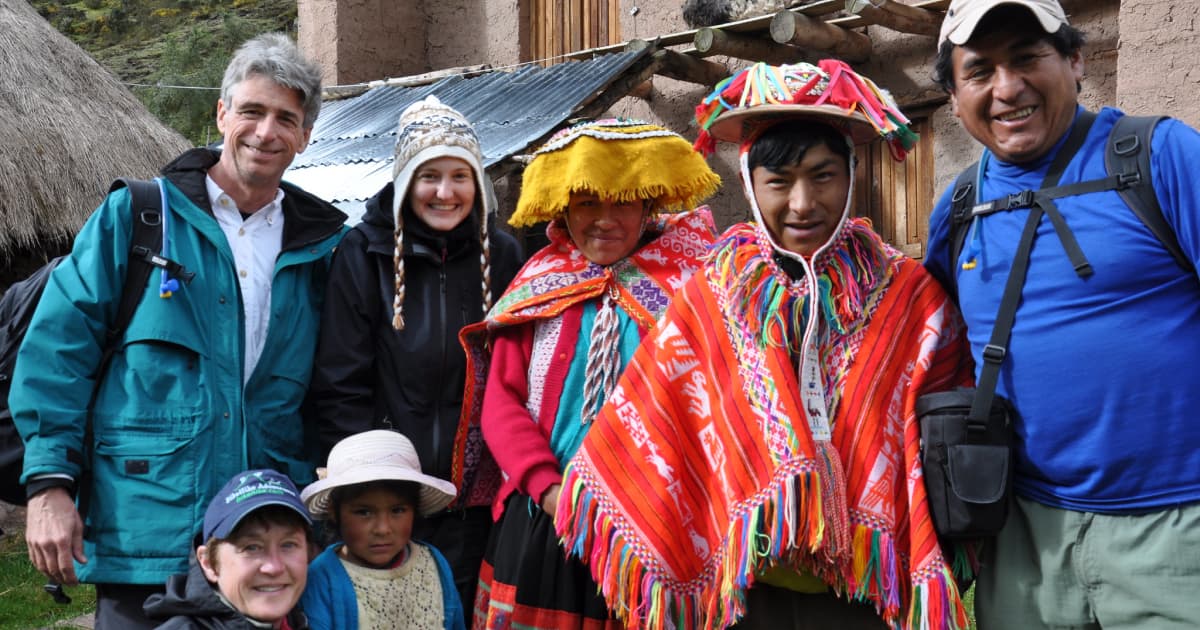 This is quite a common question we get asked about homestay accommodation. I guess we are so used to this type of travel that we don't really think of it as an issue anymore.
Of course, safety is absolutely paramount when it comes to homestay travel - no one wants to put themselves at risk of danger while on holiday! 
Fortunately, the vast majority of homestays are safe and secure. In fact, they are often safer than staying in a hotel or guest house.
Homestay hosts take great pride in offering their guests a warm welcome and providing them with comfortable, clean accommodation. 
That being said, there are a few steps to take to help you have a better experience once you arrive.
First, familiarize yourself with the local laws and customs before arriving at your destination. Do some preliminary research about key cultural points like gender roles, religious observances, acceptable behavior for visitors, etc., so that you're not caught off guard or put into any potentially uncomfortable situations. 
Then it's time to vet possible hosts. When looking for accommodation through online platforms, read reviews carefully before committing to anything. 
Check out their profile page too – do they have pictures? How long have they been hosting? Have they gotten good feedback from previous travelers? Are there restrictions listed in terms of check-in times, noise levels, allowed guests, etc.?
So don't let worries about security ruin your dream vacation – just make sure to research each host and find someone you feel you are comfortable with before booking, and you're good to go.
How To Find A Homestay
If you want to plan your own adventure, how do you go about finding a homestay?
There are plenty of online resources, and many websites provide detailed reviews written by previous travelers who have stayed at various homestays around the world, so you can get a good insight into what to expect before booking.
Here are a few trusted websites we recommend:
> Homestay.
> Worldpackers. 
> WWOOF.
> Couchsurfing. 
Another great option is to ask around on travel forums and speak with people who have already been on a homestay trip abroad if they recommend any specific places or services. 
This can be especially helpful when it comes to getting first-hand information since they've experienced it themselves.
Benefits Of Homestay A Homestay Experience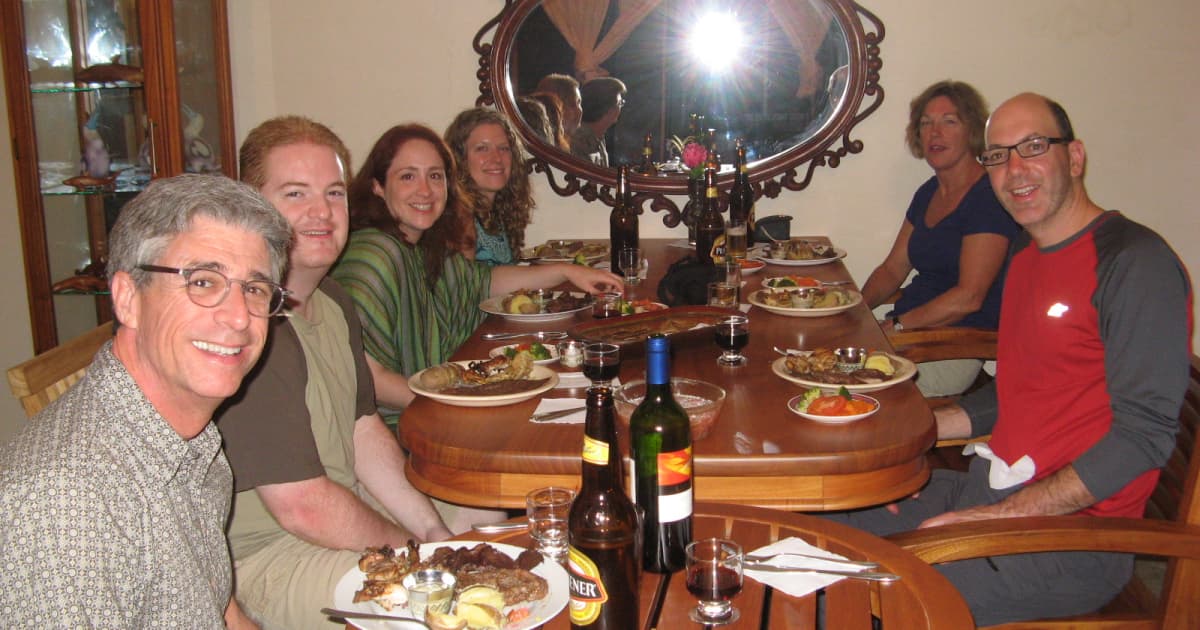 Homestay travel offers many unique benefits that make it an attractive way to visit a new place.
For those who are new to this style of travel, here are just some of the benefits of homestay travel.
Character
While the stiff competition amongst hotels drives them toward identical offerings and aesthetic similarity, homestays are refreshingly distinctive. Homes come in all shapes and sizes with differing décor, surrounding ambiance, and great local history.
Immersive Experience
During your stay, you'll likely find yourself living among locals who have been part of their community for generations. 
Gone are the days when traveling was just about hopping from one place to another, taking pictures, and moving on. 
With homestay travel, you can experience a new culture in its entirety - right from the food, language, and customs of the locals up to the nuances of their lifestyle!
Even simply spending time conversing over coffee gives travelers an opportunity to observe how locals interact with each other and learn more about some unique aspects of their lives. 
It's almost like being transported back in time as you discover stories behind certain traditions which may have been forgotten otherwise. 
In turn, not only do you get a chance to witness cultural diversity firsthand but also become aware of important issues faced by communities around us today.
Not only does this give you an understanding of the way others view things differently than you do but also helps build meaningful connections between two people regardless of where they come from.
Personal Attention
Many homestay families are well adjusted to the hosting experienced. 
Unlike alternative accommodation styles, homestays offer a high degree of personalized attention and interaction between the host and guest.
> Get insider tips on the best places to visit and the most delicious local cuisine.
> Learn about culture and traditions from someone who has grown up immersed in it.
> Spend quality time with locals and gain an understanding of what everyday life looks like for people in the region.
Plus, there's nothing like being welcomed into someone else's home with open arms!
Local Knowledge
Nobody knows a country like locals. For an authentic representation of how life is lived in any country, homestays are unrivaled. 
There is no better way to get acquainted with a place than by speaking with those who live there. 
So, talk to your host or other locals: they are likely proud of their hometown and eager to share its secrets. Ask them about where you should go, what's worth seeing, and what could be interesting to check out.
By staying with a host family, you get local information sometimes even the most experienced tour guides don't know, giving you a chance to discover hidden gems, and learn valuable lessons about the area.
Home Cooking
Restaurants are available to anyone; home-cooked meals are confined to homes. Local home cooking is a gateway into authentic cuisine. 
When looking for homestays, search for ones that include breakfast or dinner options. This will ensure you have access to locally prepared meals as part of your stay and is also another great way to bond with your host.
And many homestays offer genuine local farm to table experiences.
Many hosts are more than happy to share their recipes with visitors, allowing you to take some of their favorite dishes back home.
Cost
Homestays are typically much cheaper than hotels (depending on the style of hotel you are accustomed to). 
You can save money while still enjoying all the comforts of home. 
Homestays also provide basic amenities such as towels, linens, and even kitchen appliances at no additional cost. And, this type of accommodation also eliminates hidden costs such as parking fees, housekeeping, or those extortionate Air Bnb cleaning fees.
This makes it easier to explore new places without breaking the bank. 
It also puts your money where it matters most: towards making memories that will last a lifetime!
Friendships
Most importantly, you get to build lasting connections and friendships.
Rarely do you get a chance to connect with local people the way you do during a homestay. The relationship is one of mutual respect and admiration and often grows into a friendship.
What Are The Different Types Of Homestay Travel?
There are a few different types of homestay experiences to choose from.
Let's take a look at the more popular options and what each one has to offer.
Traditional Home Stay
Traditional home-stay, where guests stay with local hosts in their own homes and experience daily life as part of the family. This type of accommodation offers an authentic cultural exchange and can be incredibly rewarding – but also quite challenging if language or lifestyle differences exist between host and guest.
Volunteer Home Stay
Volunteer homestays involve staying with local families while volunteering on projects like conservation work or teaching English. These programs usually provide an orientation period prior to placement, giving visitors a chance to get accustomed to the culture before they settle into their new environment. The rewards here can be significant, allowing travelers to make meaningful contributions during their travels and gain an insight into local customs and traditions rarely seen by tourists who only scratch the surface of a destination.
Mutual Exchange Homestay
Mutual exchange homestays, the traveler hosts foreign visitors in return for being hosted themselves by those same visitors when they make their own international trip at some point in time—a fair exchange between cultures!
Work For & Farm Homestays
Work for & farm homestays, basically, you offer to work in exchange for food and lodging. This can be anything from helping with cooking, cleaning, and minding children, to farm work and manual labor. 
This type of homestay better suits backpackers or students traveling for a short time, but it can be a great way to meet new people and the volunteer work helps the local communities. So it's a win-win.
Tips For Communicating With Your Host Family
The key to having a successful homestay experience is to maintain open lines of communication between you and the hosts. 
Here are a few ways to ensure that things run smoothly.
First off, it's important to be mindful of cultural differences; although we all speak the same language, there may be subtle nuances or customs which could lead to misunderstanding if not respected. 
For example, body language might mean something different depending on where you come from. 
Also, it always helps to have a few words and phrases from their native language, as this will show respect for their culture and make them feel more comfortable around you.
It can also help to establish ground rules upfront about how often you'll communicate, what topics are okay (and not okay) to talk about etc., as well as any other expectations each party has of one another. 
This way everyone knows what they should do during the stay and there won't be any surprises down the line.
Avoid assumptions - Don't assume that all families have the same customs as yours. Instead, pay attention to how things are done in their home, then follow suit. If there's anything you don't understand about how things work, don't hesitate to ask questions! 
Doing so shows respect and helps build understanding between both parties.
Now that we've got the basics out of the way, it's time to look at making the most of your homestay experience!
Making The Most Of Your Homestay Experience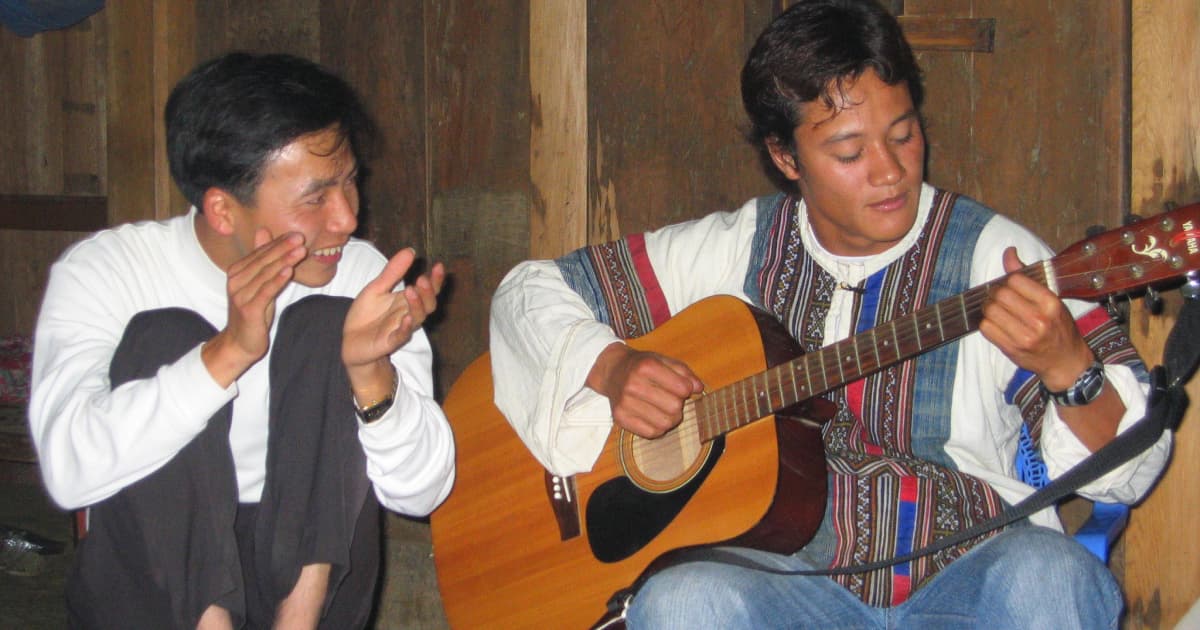 Here are some tips on getting the most out of your homestay journey.
First, don't be afraid to step outside of your comfort zone while traveling. 
Your host family will likely show you around town and teach you about local attractions that tourists may not typically visit. 
Take advantage of these opportunities, as they can reveal cultural nuances that otherwise would have gone unnoticed. 
Also, try new foods and take part in helping out with the cooking – this will help foster stronger bonds between you and your hosts.
Finally, remember that communication is key when it comes to enjoying a successful homestay trip. 
Make sure to ask questions about how things work differently from back at home; being curious demonstrates respect for their culture and builds trust within the host family. 
All in all, by making an effort to interact with your host family and embrace everything the destination has to offer, you'll get more out of your homestay than just sightseeing tours alone.
Homestay Travel With Bikehike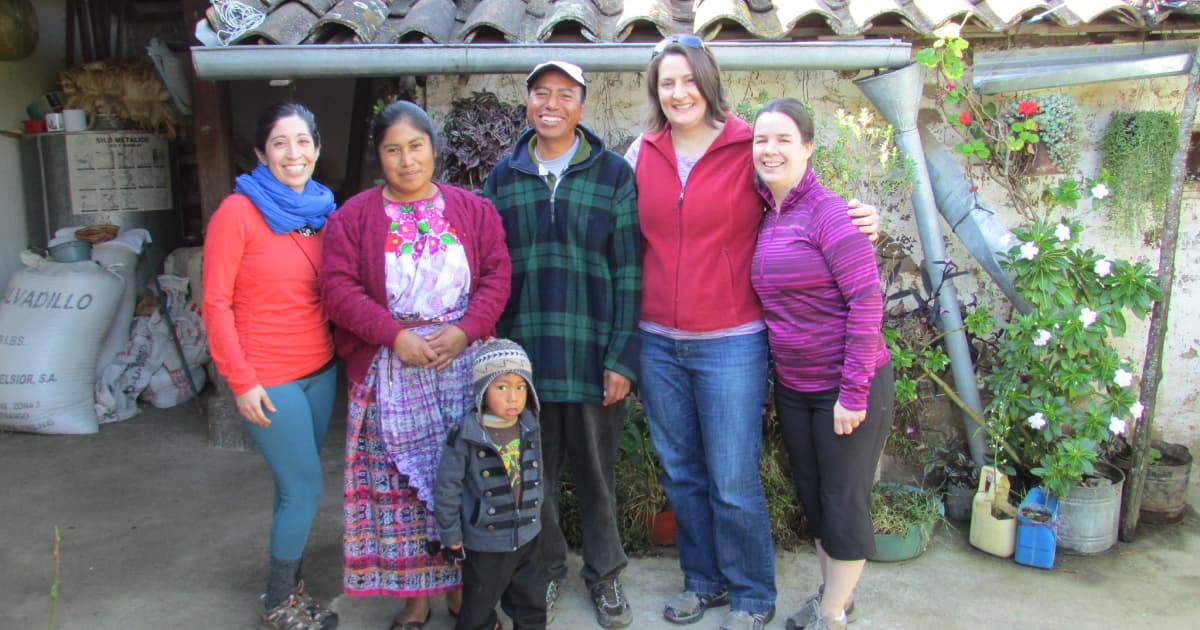 While traveling, it is often an advantage to mix it up and dabble with differing styles of accommodation.
If you want to know more about homestay travel, you can get in touch anytime, or take a look at our list of  Adventure holidays. It's always possible to customize a trip to include homestay. 
We also highly recommend our Vietnam adventure trips, Morocco cycling tours, or Guatemala adventure tour as some of our favourite homestay trips.
Happy Travels,
Trish Sare.
About The Author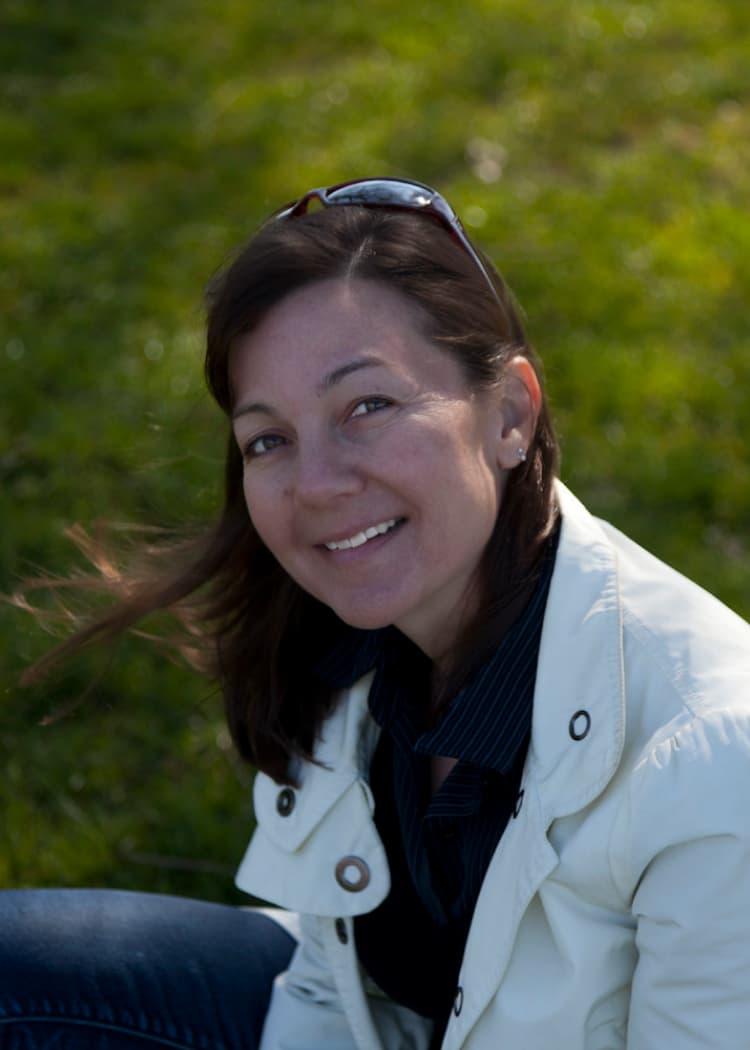 Trish Sare is the owner of BikeHike and a passionate outdoor enthusiast with over 30 years of experience as a world traveler. She's lived, traveled, and guided extensively in North, South and Central America, Europe, Oceania, Africa, and Asia. She has guided and helped to develop every one of our multi-sport holidays. In her spare time, Trish is usually outdoors either mountain biking, hiking, sea kayaking, trail running, or climbing. Trish has a passion for the world and all of the amazing cultures that inhabit it and does her best to immerse herself directly into their distinctive lifestyles.