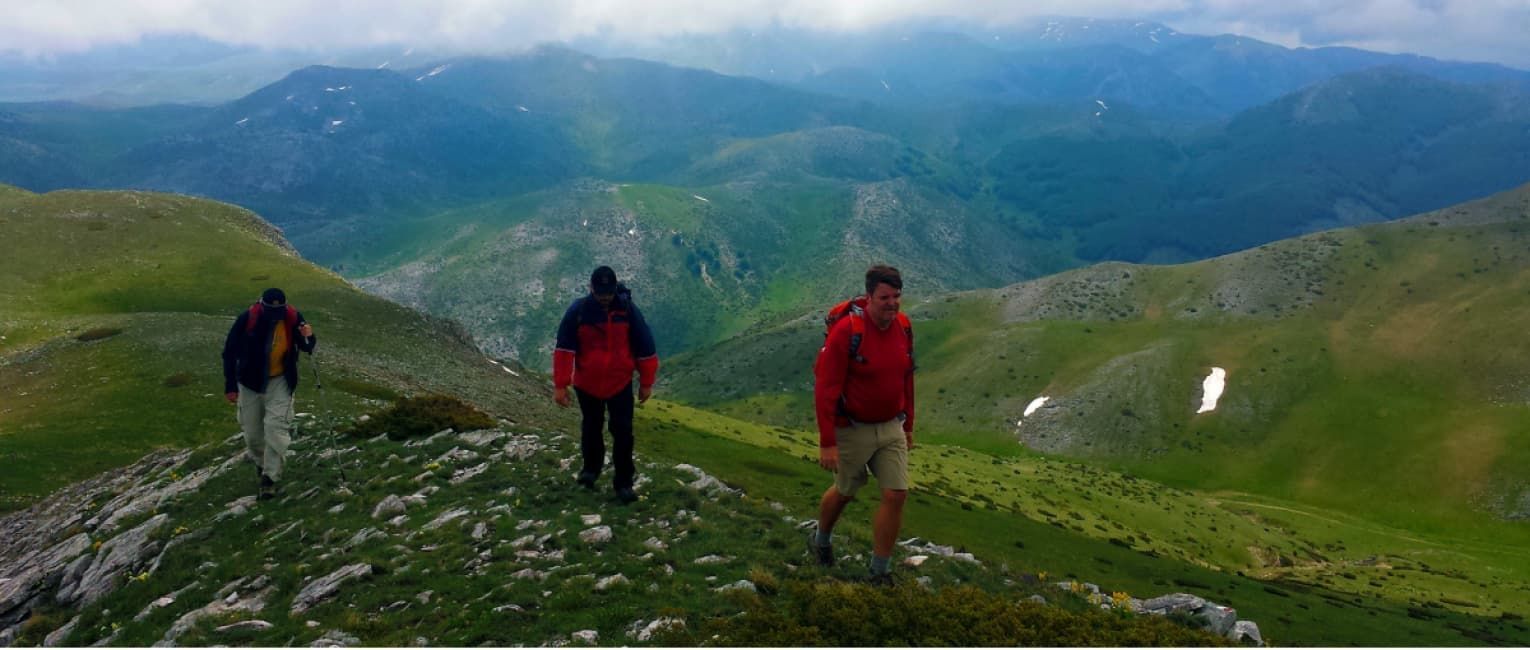 Exploring North Macedonia: The Top 3 Hikes to Add to Your Bucket List
Nestled in the Balkans is the hidden gem of North Macedonia, a country of stunning natural beauty and abundant outdoor activities. 
If you're a hiker, then this is the destination for you! Macedonia is a destination still relatively untouched by mass tourism, and in our time here, we often have many of the hiking trails all to ourselves.
From mountaintops to lush forests and pristine rivers, cultural exploration, and unmatched authenticity, these hikes will take your breath away. 
Whether you're a seasoned hiker or a first-time adventurer, these are hikes that should be at the top of your bucket list.
Here are our top 3 hikes in North Macedonia that you won't want to miss.
Mavrovo National Park To Galicnik
Distance: 13km.
Difficulty: Moderate.
Time To Complete: 5-6 hours.
Mavrovo National Park hike provides amazing scenery and an unforgettable experience. 
Situated in the northwest of the country, this picturesque region is a must-visit destination for those seeking unrivaled nature and serenity.
This is one of our favorite hikes in Macedonia, and is part of our multisport through the Balkans trip.
The hike starts in Mavrovo national park where we head on to Mount Medenica, where we will hike to our highest point, 2160 m / 7100 ft. 
From the scenic views of Mount Medenica, we will descend on foot to Galicnik, where we'll finish the day with a farm to table lunch served by a local family in their small family restaurant. 
The picturesque village of Galicnik has amazing panoramic views of the highest peak in the park, Korab, and its surrounding valleys. 
After lunch, we'll transfer to the village of Janche, getting a glimpse of the region's local culture and way of life, where we also dine and stay overnight. 
The hiking trails here wind through dense forests of beech, pine, and oak trees, startin with a serene and shaded hike, progressing on to open meadows, offering stunning views of the surrounding mountain ranges. 
En route, we'll also stop briefly at the monastery of St. John the Baptist Bigorski, one of the region's most famous monasteries, famous for the carved wooden iconostasis created by local woodcarvers in the 19th century. 
The amazing architecture of the monastery is a must-see.
This entire hike is a truly immersive experience that combines the park's natural beauty with Macedonia's cultural heritage.
Hike To The Peak Of The Korab
Distance: 20km.
Difficulty: Difficult.
Time To Complete: 8-9 hours.
The hike to the peak of Korab from Mavrovo national park is a challenging hike but an incredibly rewarding experience. 
The peak of the Korab is the highest in both North Macedonia and Albania, and offers stunning views from the summit. 
The trail to the peak is well-marked, but it's considered difficult because of the many steep and rocky sections.
The hike starts at the village of Mavrovo, taking you through a mixture of forested areas, meadows, and rocky terrain. Even crossing some streams and rivers and passing through some small traditional villages.
These forests are home to so much wildlife like deer, wild boars, and plenty of sheep making it a great location to go wildlife spotting for birds and small animals in the area.
As you reach higher altitudes, the trail does become steeper and more challenging, but the views from the top are truly breathtaking once you make it up. 
There is no rock climbing, but it is incredibly steep as you make your way through each section. We always add a little bit of time on to this for some breaks along the way.
Once you're at the top, the summit of Korab offers panoramic views of the surrounding mountains and valleys, and on a clear day, you can even see as far as the Albanian Alps and the Adriatic Sea.
Pelister National Park - Kavadarci
Distance: 14km.
Difficulty: Moderate.
Time To Complete: 5-6 hours.
Another one of our favorite hiking routes and another one we made part of our multisport through the balkans tour. 
This one is a spectacular day of hiking with visits to some of the most important monasteries and churches of North Macedonia. 
We begin our hike with a one-hour transfer to the village of Malovishta, the only settlement within the Pelister National Park vicinity. 
Our hike starts here with a visit to the biggest rural Orthodox cathedral church, built in the late 19th century. 
Along the trail we will discover some hidden gems such as St. Ana Monastery, which was also built in the 19th century. It is believed that the water in the springs of St. Ana has divine healing features. 
We'll continue to Kodro, our highest point of the day, and if we're lucky, we'll have pristine views here of Mt. Galicica, the Prespa valley, and Prespa Lake. 
From Kodro, we'll descend two more hours through a dense oak forest trail to the monastery of the Holy Mother of God. 
From here, we'll hike one more hour, reaching St. George, the most important medieval monastery in all of North Macedonia. 
At the end of our hike itinerary, we have a driver waiting to transfer us to a nearby village to soak up the authentic local culture and cuisine for lunch with delicacies typical of the village of Prespa. 
Afterward, we'll transfer to the small town of Kavadarci, located in the largest wine region of the Balkans. Here we'll overnight at a wonderful family-run hotel with a home-cooked dinner and a wine tasting at a boutique winery in Kavadarci.
Hike Macedonia With BikeHike Adventures
You can experience all of this and more on our Macedonia adventure trip itinerary.
Join us on one of our thrilling hiking tours and experience the natural beauty of Macedonia like never before. You can check out our Multi-sport Through the Balkans 8-day Tour for more details.
Or if you would like a custom Macedonia hiking or adventure tour, feel free to get in touch with us anytime!
The country is still relatively unexplored and untouched by mass tourism. There are plenty of days you might go without seeing another tourist, especially when hiking in the mountains. 
If you are still on the fence about a Macedonia adventure trip, here are our top 10 reasons to visit Macedonia. 
Happy Travels,
Trish Sare.
About The Author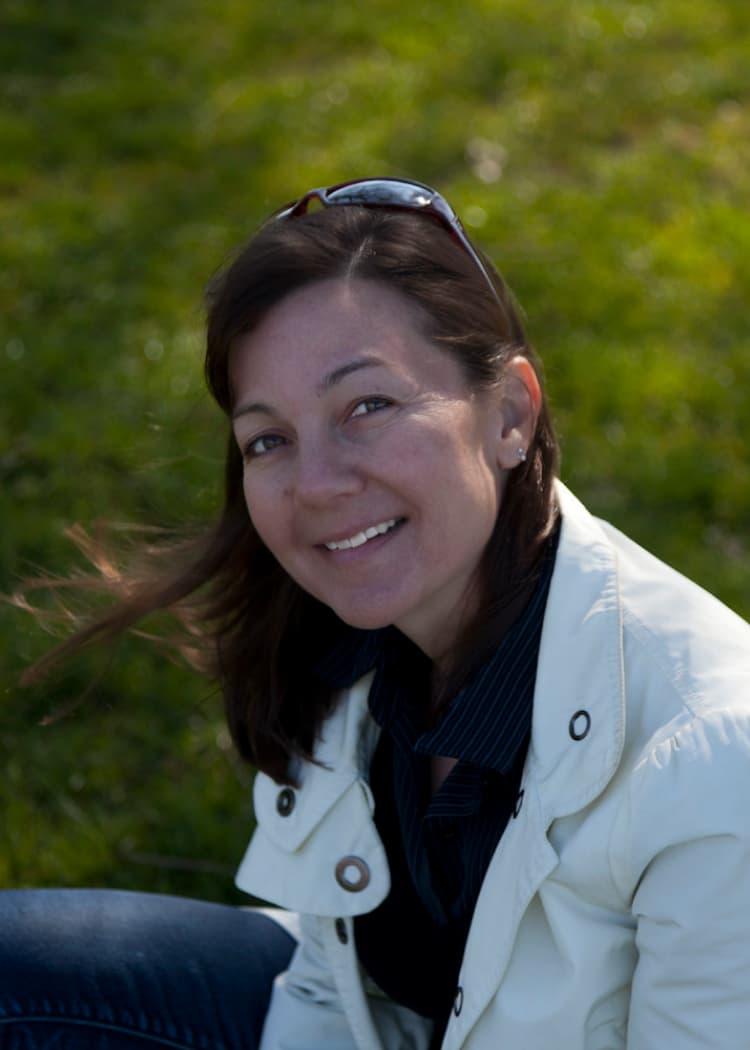 Trish Sare is the owner of BikeHike and a passionate outdoor enthusiast with over 30 years of experience as a world traveler. She's lived, traveled, and guided extensively in North, South and Central America, Europe, Oceania, Africa, and Asia. She has guided and helped to develop every one of our multi-sport holidays. In her spare time, Trish is usually outdoors either mountain biking, hiking, sea kayaking, trail running, or climbing. Trish has a passion for the world and all of the amazing cultures that inhabit it and does her best to immerse herself directly into their distinctive lifestyles.