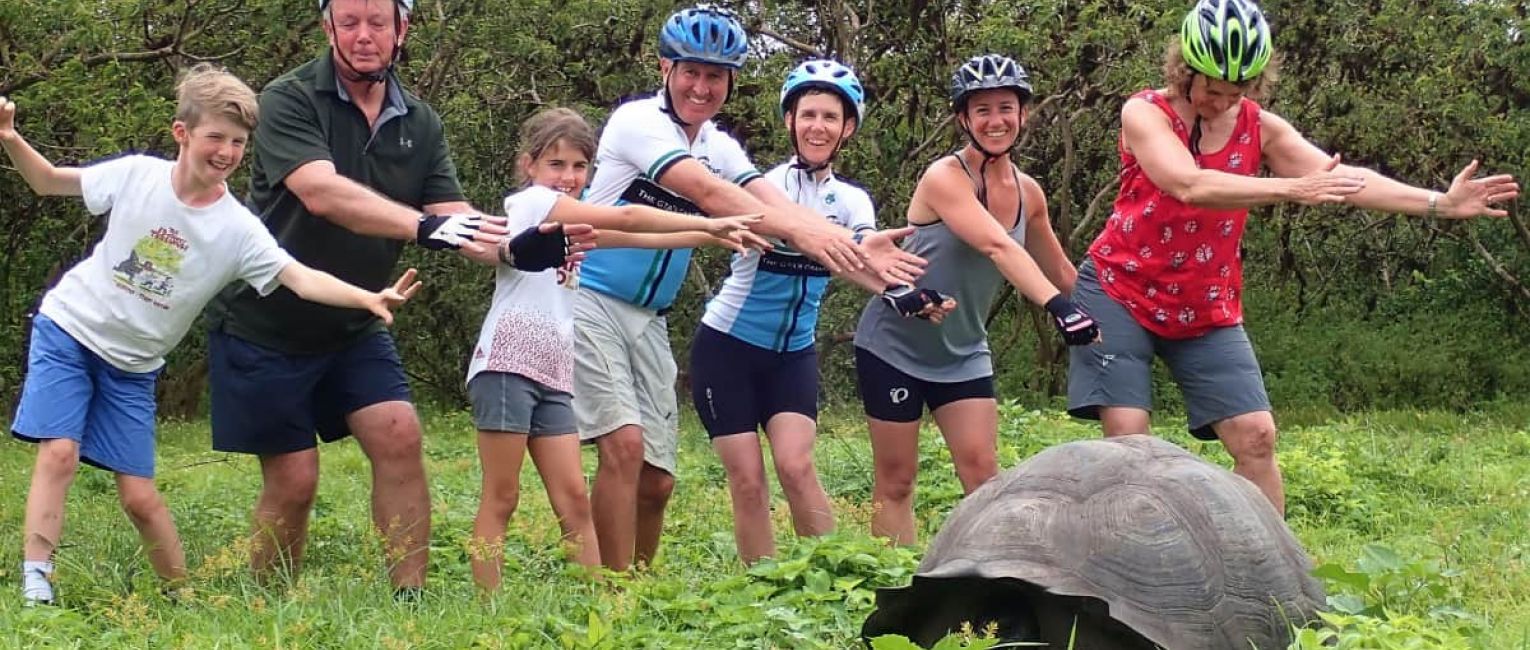 5 Best Family Adventure Travel Destinations
Family adventure travel is a great way for families to bond and creates lasting memories.
An adventure vacation can be anything from a simple biking or hiking trip to a multisport vacation packed with action. It can be a great educational opportunity to explore new places and learn about different cultures. And even all of the above rolled into one.
The best family adventure vacations are the ones where everyone can find something to enjoy. The hardest part is choosing the right destination to keep everyone happy. 
But not to worry, we've been there and seen it all. 
With almost 30 years of experience in the travel industry, we've helped organize custom tours for hundreds of families...and honestly, we absolutely love doing this!
When you book a family adventure vacation with BikeHike Adventures, you won't have to worry about any of the details. 
We take care of all the planning — the accommodation (suited to your needs), the food tailored for the foodies, the activities, and the educational opportunities. 
The fun is free of charge.
If you looking for a little inspiration to get the most from your next family trip, here are our top family adventure travel destinations that always keep people coming back for more.
Costa Rica
Costa Rica is where it all began for us at BikeHike. We ran our first-ever adventure tour here back in 1994, and we still can't get enough. 
This Central American gem is home to some of the most amazing natural wonders in the world, from pristine beaches and lush rainforests to volcanoes and wildlife, making it a real family favourite. 
Costa Rica is actually quite a small country, but don't let that sway you. There are endless activities even for kids to enjoy here.
Costa Rica family vacations are truly a special experience that we cannot recommend enough. From zip-lining through the jungle, whitewater rafting down a river, or hiking through a national park.
Here are our favourite family activities in Costa Rica:
Biking: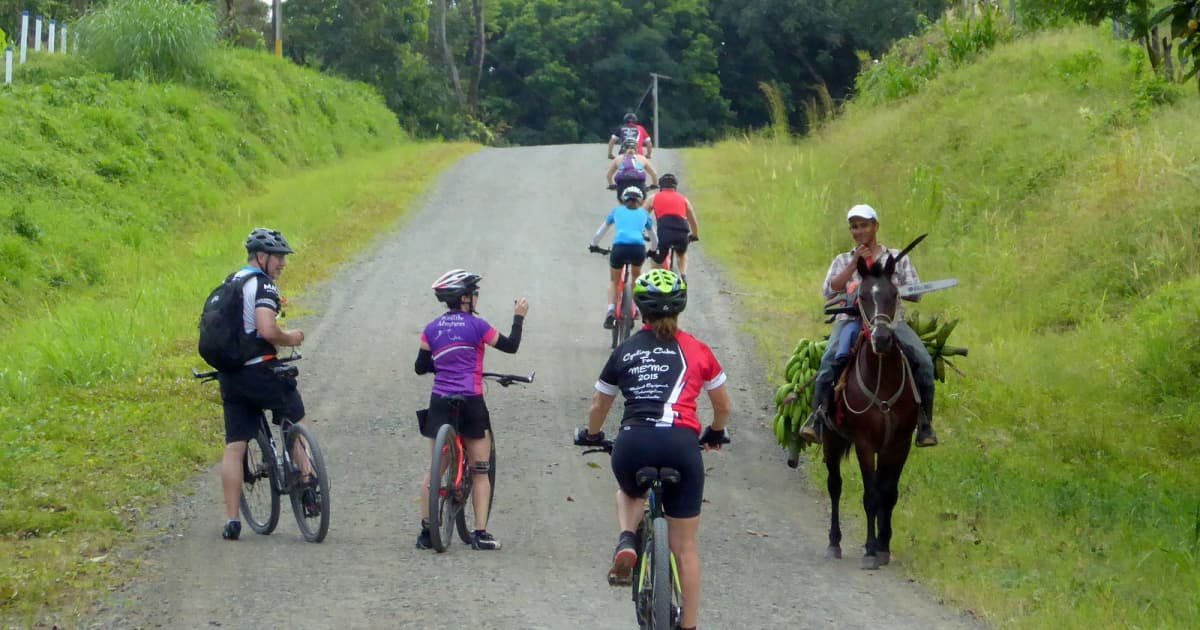 Costa Rica is a small country with an immense amount of natural beauty and picturesque landscapes. 
Biking is more popular with the locals as the smaller and busier roads can take an age to travel around by car, so biking is the quickest way of transport. 
It's a pretty popular pastime in Costa Rica, with many locals using bicycles for leisure and exercise so you'll find hundreds of cycle paths and trails located throughout the country with many leading through some incredible scenic sites.
White Water Rafting: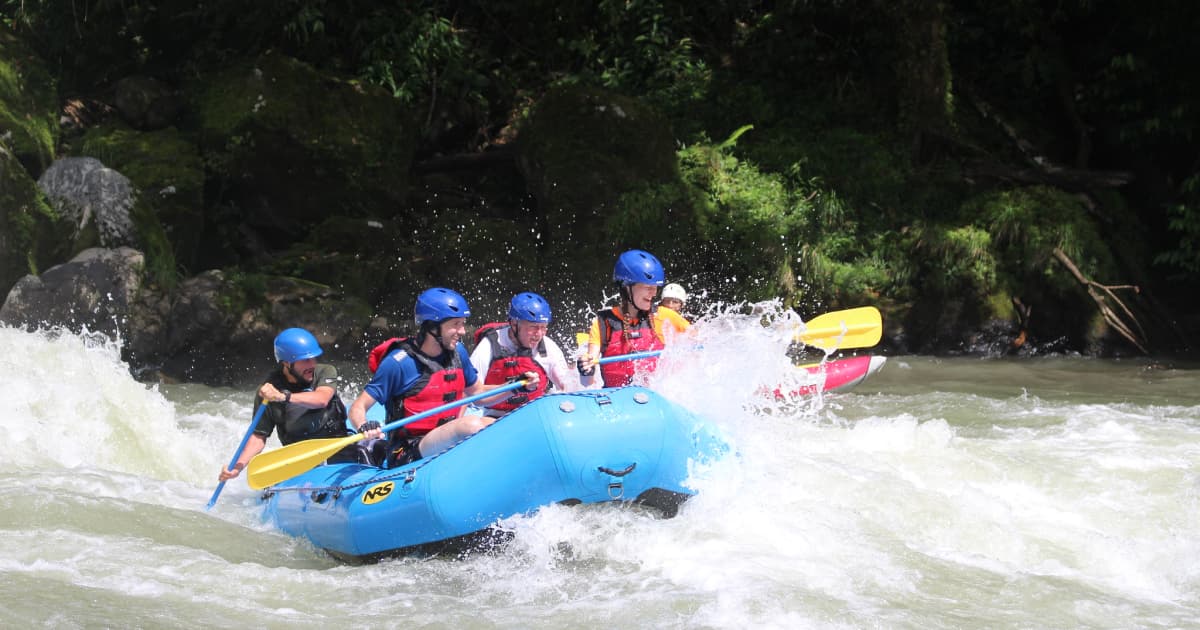 Costa Rica really shines when it comes to white water rafting. The dry season usually last from November - May, making the rivers pretty tame for beginners and families with mixed skill levels.
From late May - October is the rainy season, and the water begins the rise leading to some phenomenal white water rafting conditions. 
However, even during the wet season there are still some leisurely rafting locations such as Peñas Blancas which can be quite tame all year round due to its low elevation.
National Parks: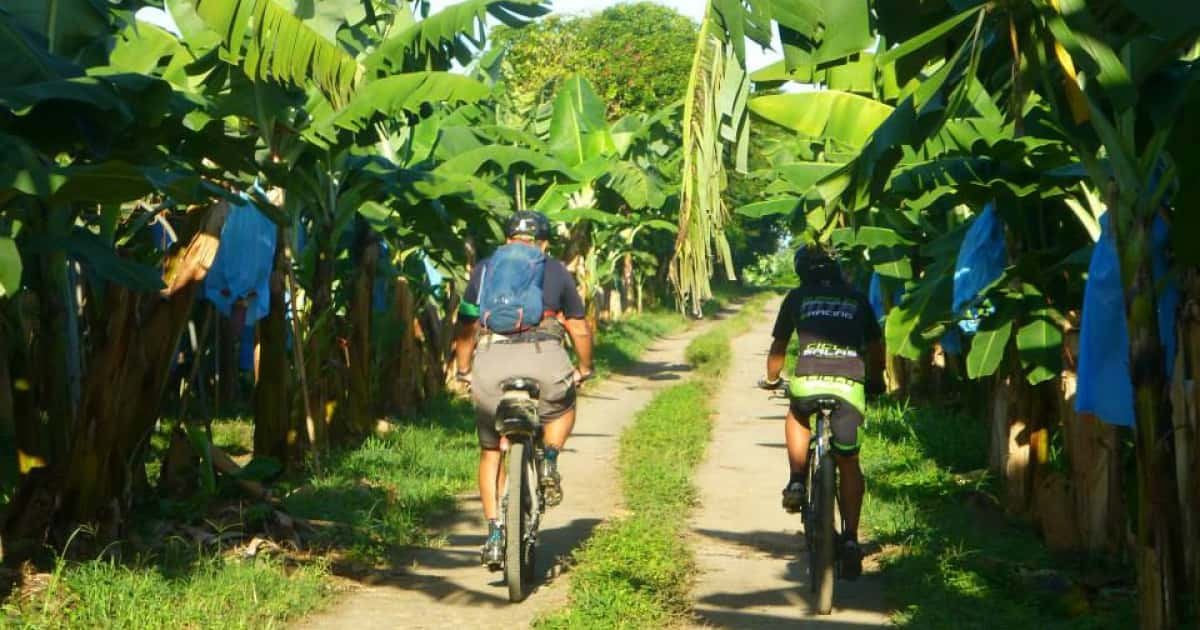 Costa Rica has an abundance of national parks and reserves, making up more than a quarter of the country's land. This provides endless opportunities for stunning hiking trails and biking off the beaten path.
Food: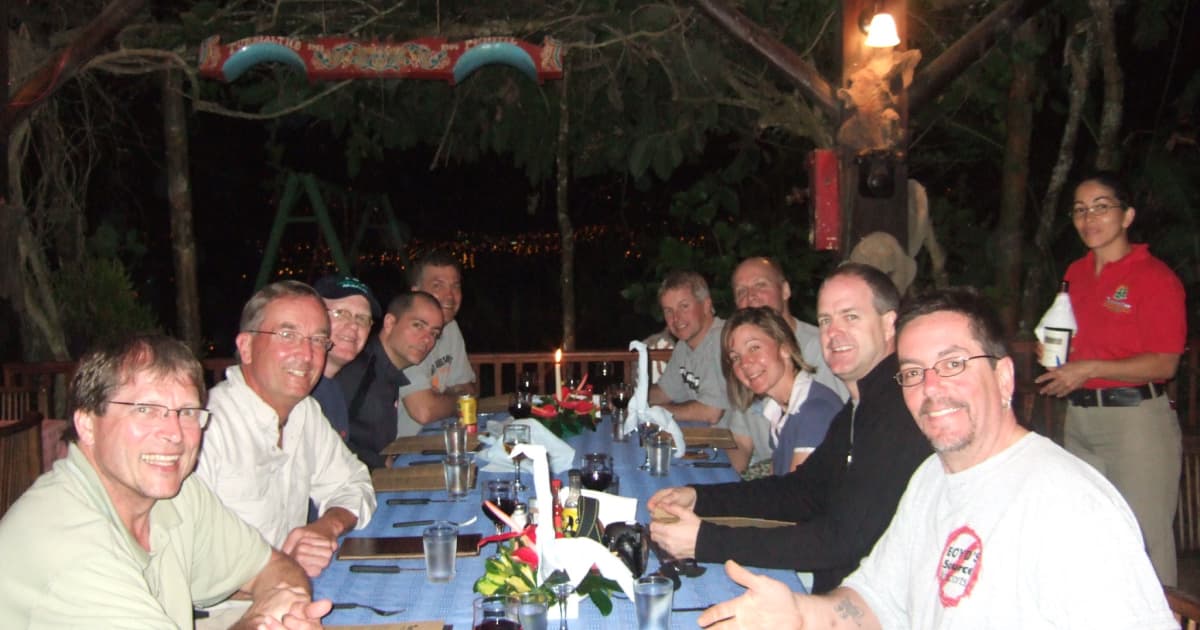 For the foodie in your family, we highly recommend checking out a Soda while you are there. A Soda is what locals call a casual restaurant that is usually a Mom & Pop style restaurant run out of someone's home serving authentic local food.
Family Adventure Travel Costa Rica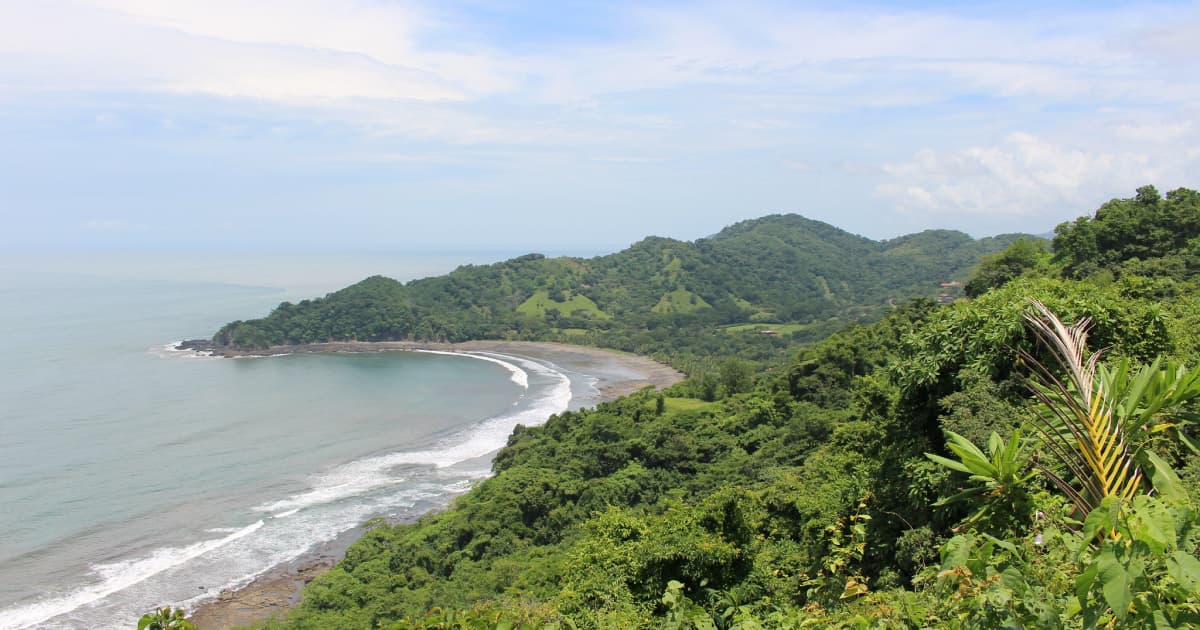 With a unique biodiversity and dedication to eco-friendly practices, visitors of all ages can find fun and adventure while gaining a new appreciation for the natural world. Whether your interests lie in wildlife, adrenaline-pumping activities, or simply enjoying the beauty of nature, Costa Rica is the perfect place to explore them all!
And amongst all that when you're ready to relax, there are plenty of beautiful beaches to soak up the sun and enjoy the incredible views.
So, as you trek deep through rainforests, travel along coasts and rivers, bike the winding roads & hike through the dense forests, you'll be guided all the way by the best pros in the business.
Get in touch for our Costa Rica family trip itinerary, or see how your family adventure vacation can be customised for your needs.
Guatemala
Guatemala is a hidden gem for family adventure travel and those looking for an authentic adventure that's rich in culture, history, and nature. 
With its diverse landscape of Mayan ruins, active volcanoes, lush coffee plantations, beautiful lakes, colonial cities, small indigenous villages with local markets, hospitable people and little tourist crowds. 
Guatemala is a fascinating cultural playground and the perfect destination for an active family adventure.
The locals across all tourist destinations are used to interacting with foreigners, and security is high. Guatemalan culture is family-oriented, so locals will be happy to engage with families and kids.
Here are a few of our favorite things to do in Guatemala.
Hiking: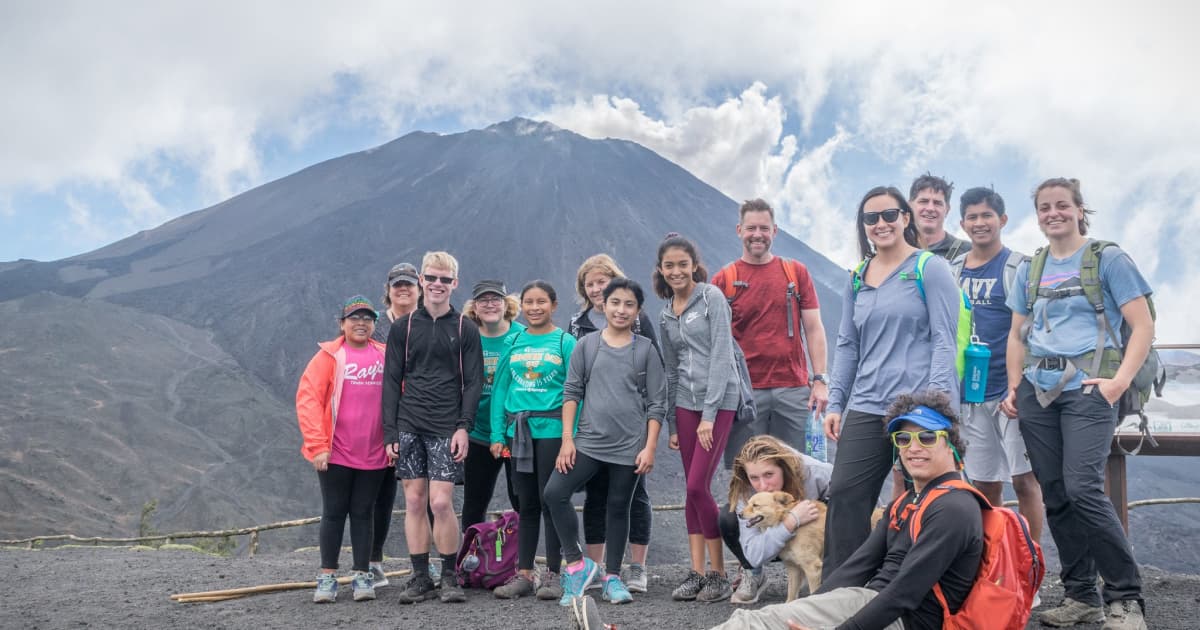 Guatemala is home to some incredible hiking trails, ranging from easy to challenging. And you can even hike a Volcano if you are inclined. 37 of them to be exact, with 3 of them currently active.
Guatemala is uniquely positioned on two tectonic plates, so the shifting of these plates over time has resulted in some amazing formations that hikers can really take advantage of.
And who doesn't want to arrive home to tell everyone they conquered a volcano.
Ancient Ruins: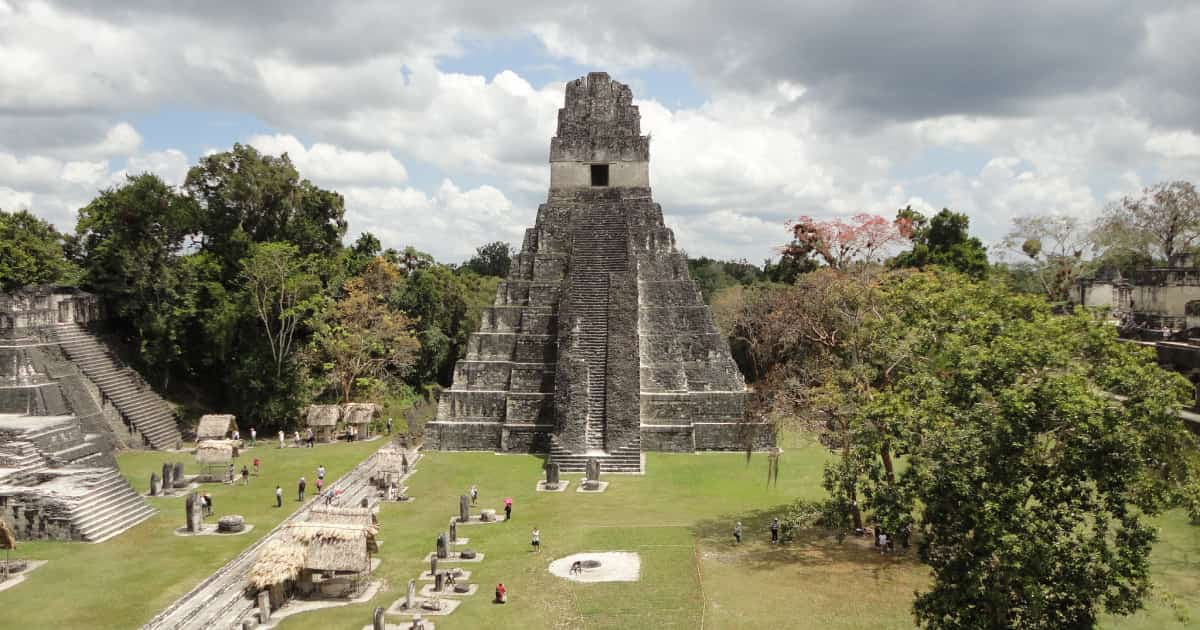 There are a number of different sites to choose from, Tikal is perhaps the most well-known of the bunch, and is definitely worth a visit. Other popular choices include Copan and Quirigua.
Make this melting pot of history your playground as you climb pyramids, explore temples, and venture through the sprawling ruins while learning all about the Maya civilization.
Culture: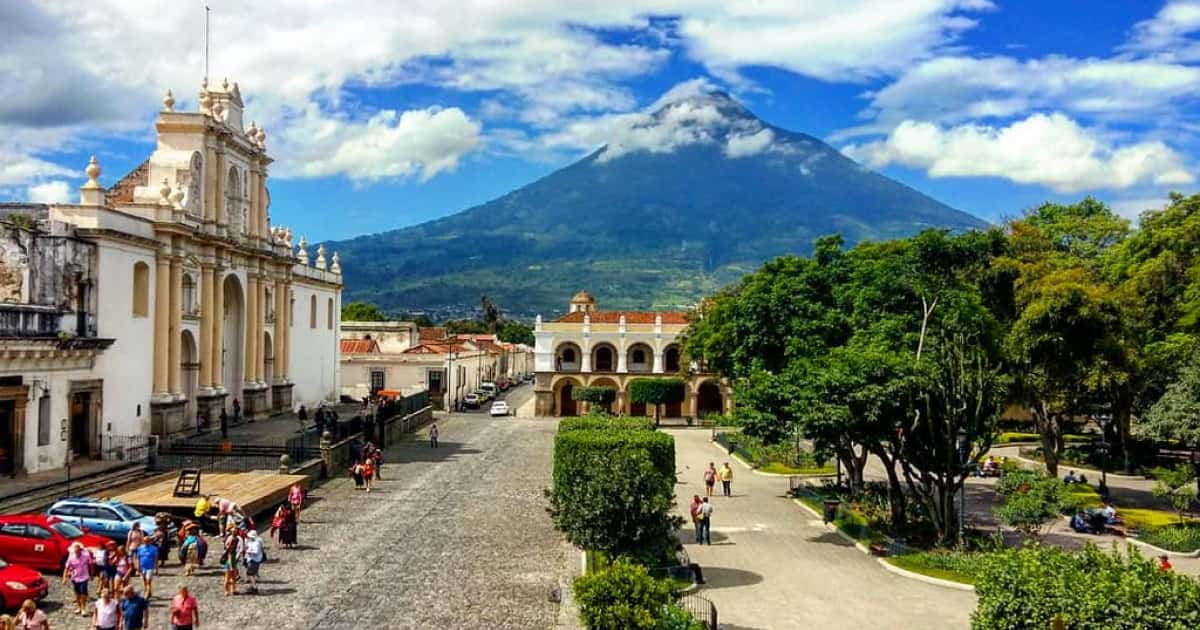 A visit to Antigua is always special for a family adventure trip. This vibrant city is home to a wide variety of churches, art galleries, local markets, excellent restaurants, stylish boutique hotels, parks and museums. 
It's certainly worth taking a few days to soak up the amazing culture and scenery around this breathtaking city.
And the foodies can always sneak in a cooking class taught by Guatemalan chefs specialising in the regional traditional cuisine, or even make truffles at the ChocoMuseo.
Morocco
From the vibrant city of Marrakesh to the stunning landscapes of the Sahara Desert, there's something for everyone in Morocco. Not to mention the sumptuous cuisine with influences from around the world finding its way here with a Moroccan twist.
Morocco is a culturally explosive and geographically diverse country that is historically powerful. It's no wonder why Morocco is one of the most popular adventure destinations in Africa.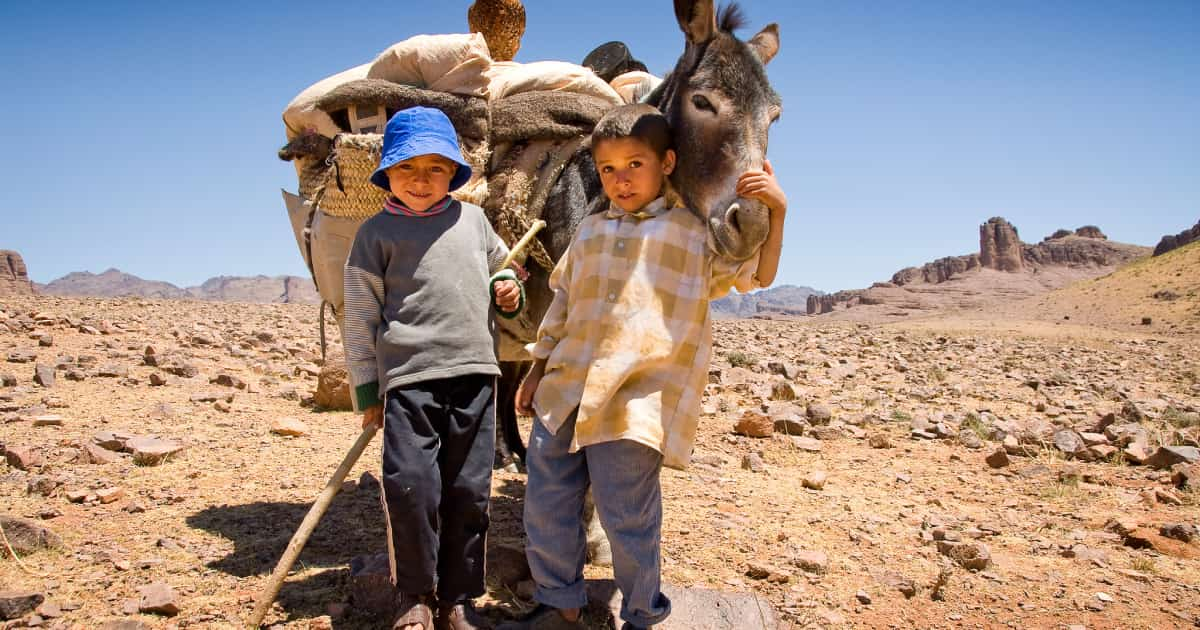 It is also a very family & child-friendly destination, where children are welcomed everywhere, and families can integrate with the local culture and be welcomed with open arms through the imperial cities and nomadic retreats alike.
If you find yourself in a small Berber village, don't be surprised if the locals invite you into their home for a cup of tea to extend their hospitality and welcome you.
Here are some of the best ways to spend a family adventure tour in Morocco: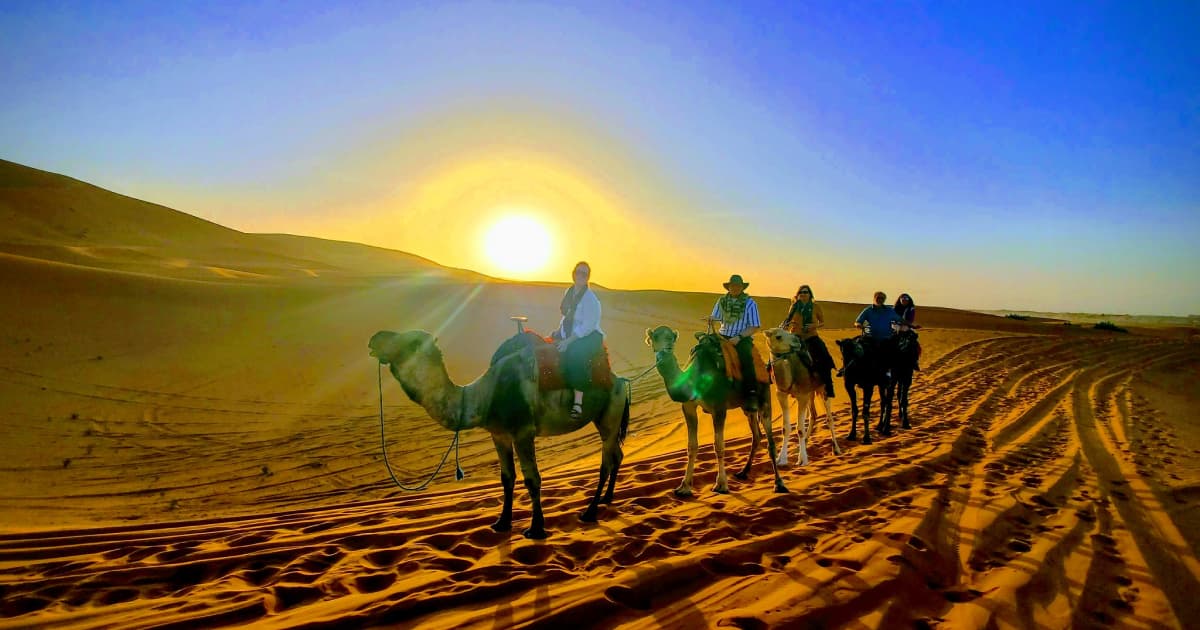 Hiking: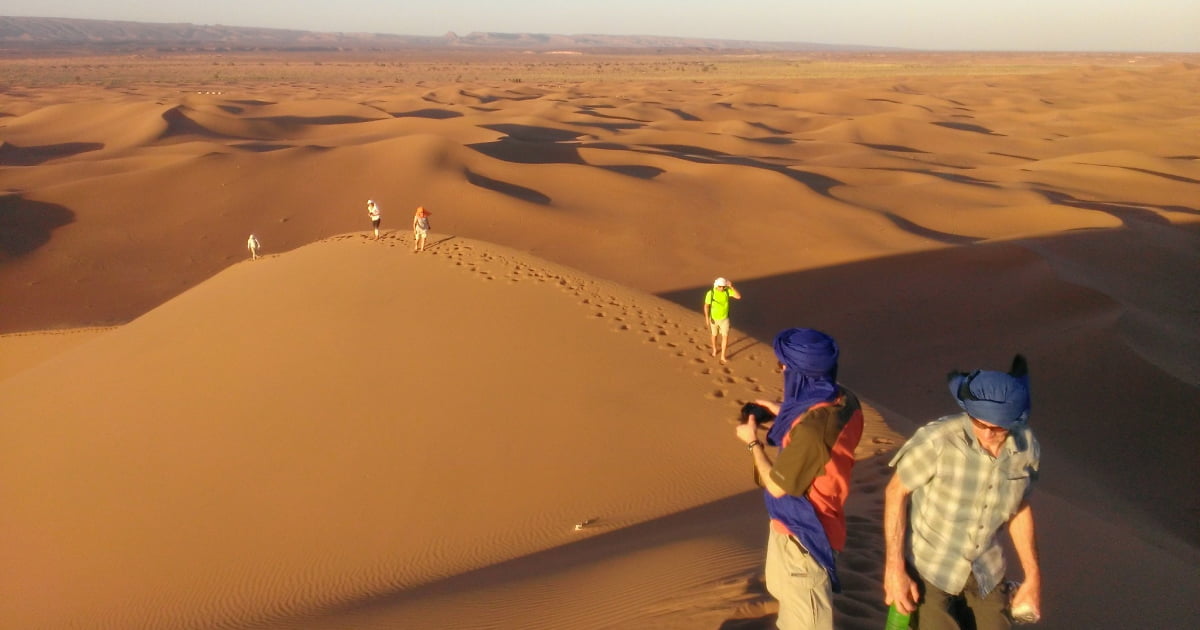 The climate is warm and dry, and the landscape features miles of sugary beaches, the High Atlas Mountains, and waves of sand dunes forming the Sahara Desert. 
The Atlas mountain range extends from Morocco to Tunisia and is a great destination for hiking enthusiasts. There is an extensive trail network that traverses snow capped mountains, valleys, and small Berber villages. 
It feels like stepping back in time and it is not uncommon to share the trail with sheep and goat herders.
History & Culture: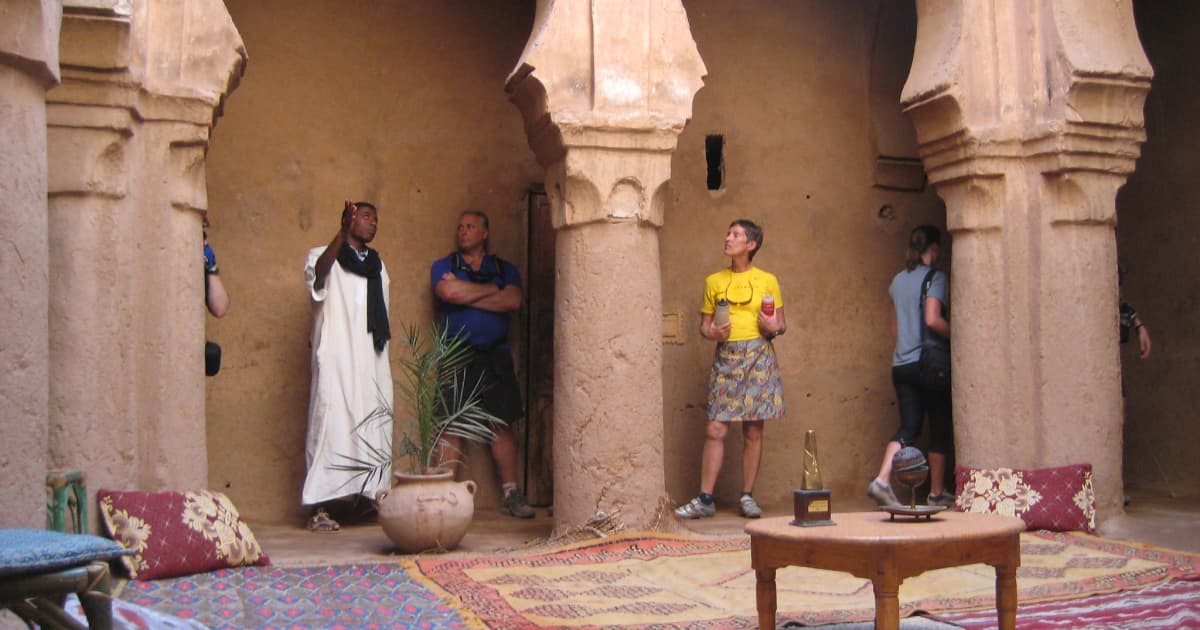 The medinas of Marrakech and Fez are labyrinths of narrow, twisting alleyways that are easy to get lost in, but half the fun is exploring all the hidden treasures that these places have to offer. 
There are souks (open-air markets) brimming with items like ceramics, leather goods, jewelry, spices, and carpets - just to name a few.
There are no shortage of ancient Kasbahs to explore. The Imperial Cities of Marrakech, Fes and Meknes offer wonderful bazaars, palaces, medinas and riads.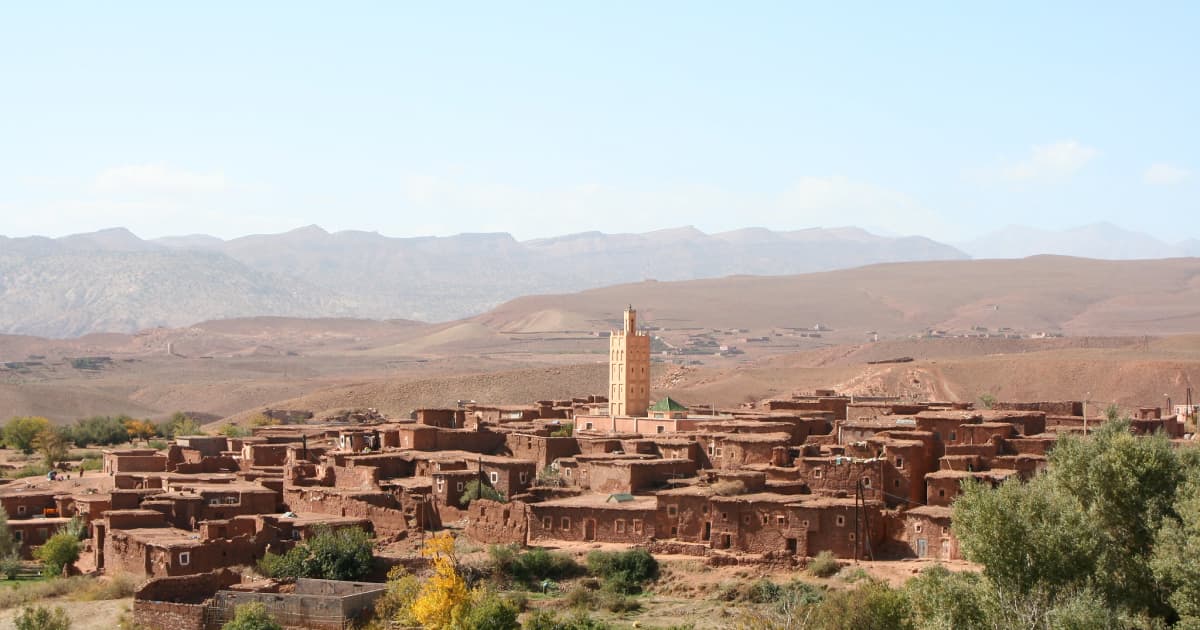 Ait Benhaddou is an ancient kasbah that is well-preserved and dates back to the 11th century. It is located in Morocco and is a UNESCO World Heritage Site. 
This fortified city has been used as a setting in several Hollywood productions, including the film Gladiator and the television series Game of Thrones. 
When you visit, be sure to walk to the top of the village for a panoramic view of the surrounding area.
Ireland
It actually might surprise you, as it did to us when we first set out planning adventure trips here. It is a little-known secret that Ireland is one of the best family vacation destinations in Europe.
The Emerald Isle has a rich history, amazing scenery, friendly people, and a great food scene and a family adventure trip in Ireland is the perfect way to explore the Emerald Isle together. 
From hiking and biking in the stunning scenery to kayaking and canoeing down gentle rivers, there are endless possibilities for outdoor fun. 
Here are some of our favourite things to do on an Ireland adventure vacation, starting with…you guessed it. Biking & Hiking.
Biking: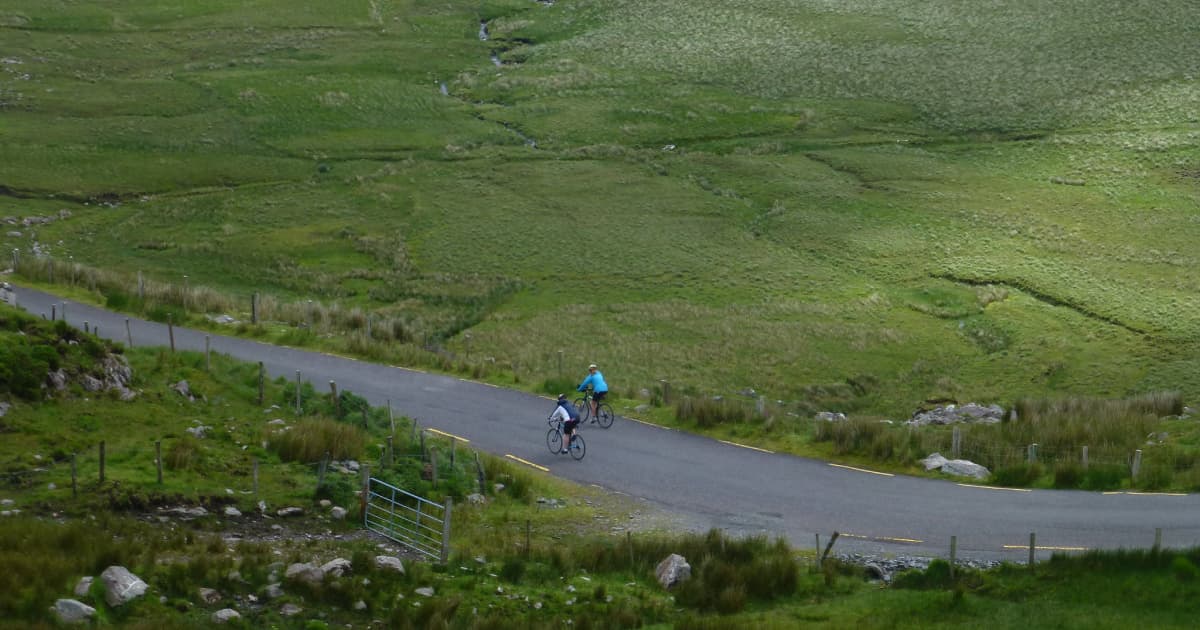 Ireland is a top destination for family biking trips for a number of reasons - its stunning scenery, great food and drink, and wide variety of family-friendly biking trails to choose from.
Looking for an easygoing trip with gentle hills? Ireland has that. Want something more challenging with more steep climbs? Ireland has that too. 
Wherever you cycle you will relish in the rolling green hills and fresh landscapes unfolding before your eyes at every turn.
The wild atlantic way is fast turning into one of Europes top biking destinations and this is one we can highly recommend to all travelers, solo, family, and adventure seekers.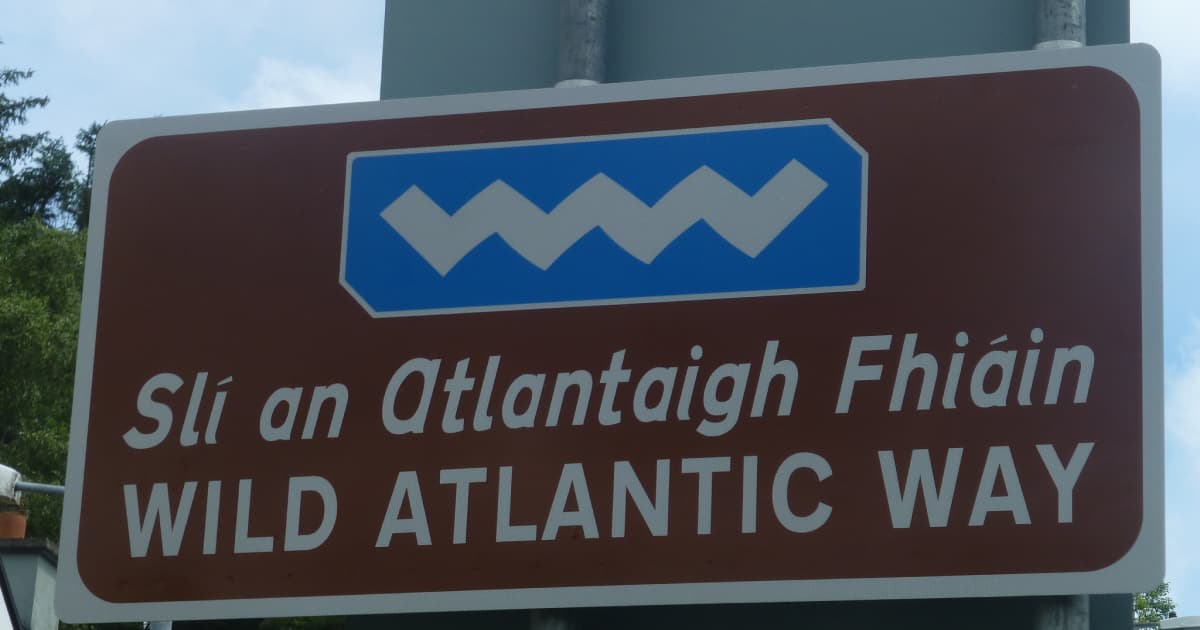 Hiking: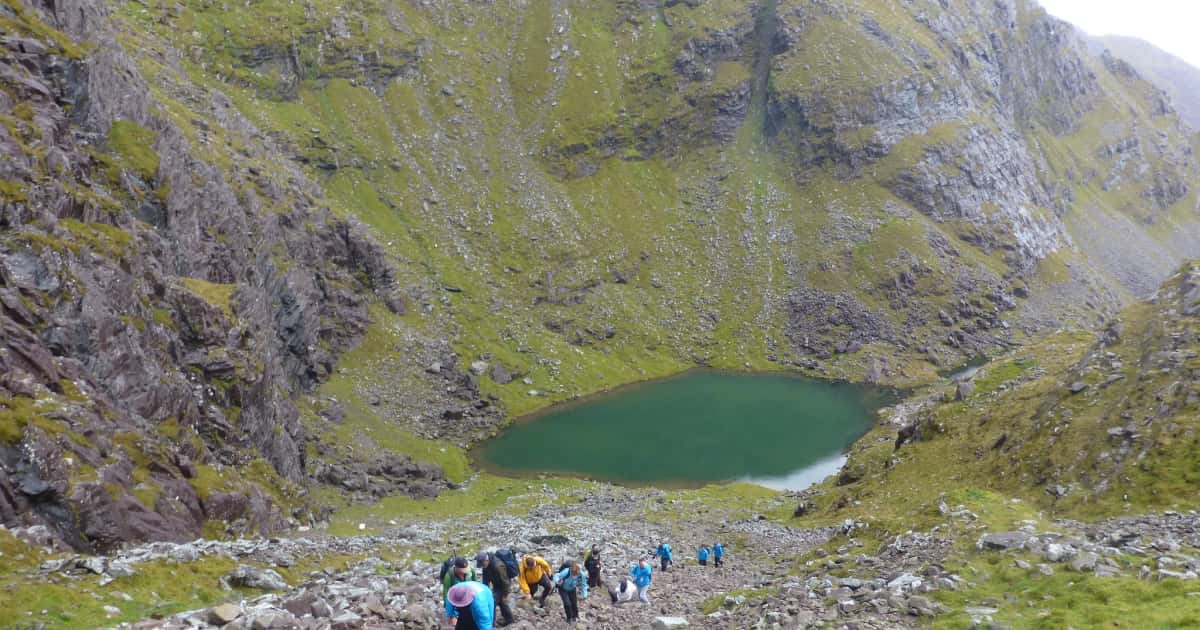 From national parks full of beautiful forests, diverse wildlife, and tranquil lakes can be found away from the busy tourist spots. 
Along the coast and off the beaten path there are miles and miles of trekking routes and pristine sandy beaches perfect for a family vacation. Ireland really is an outdoor wonderland - despite the ever-present threat of rain!
Heritage Sites: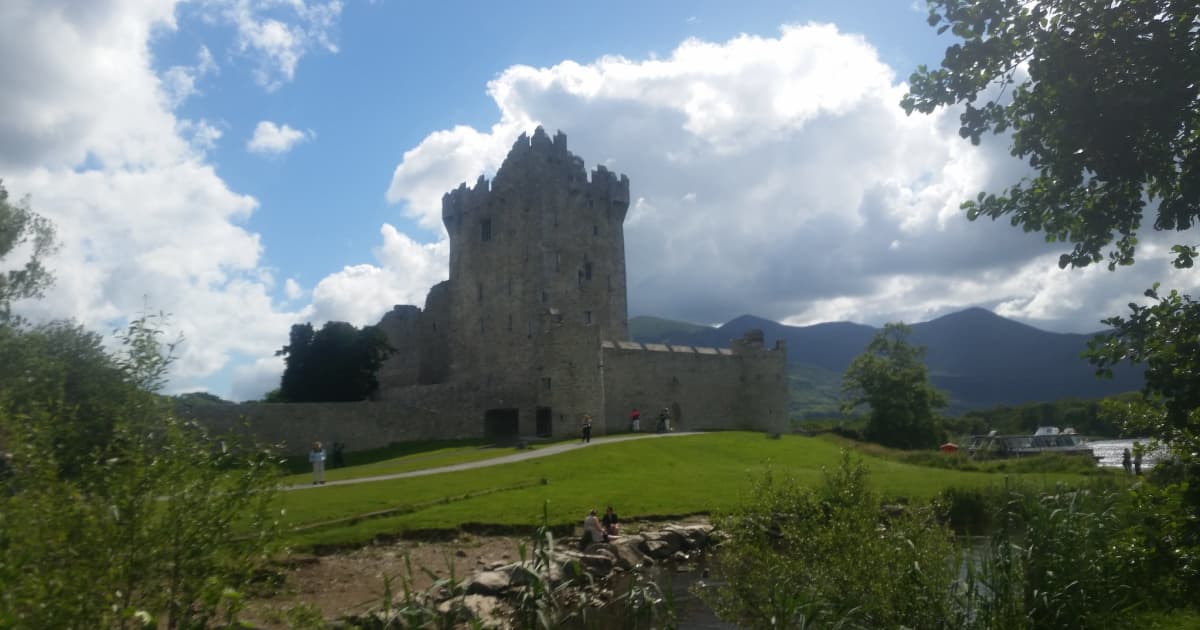 With so many historic castles, cathedrals, ancient ruins, stone forts, and archaeological wonders to visit, your family will never tire of learning about Ireland's rich history. There is a historically significant site at almost every town and village you visit.
And with a rich history dating back centuries, there is no shortage of stories to be told, and locals who love telling them everywhere you stop.
Whether you're looking for an action-packed vacation or a more relaxed country getaway, Ireland has something for all the family.
Thailand
Thailand has done a lot to change its image in recent years from a backpacker party hub to a more family-friendly travel destination. It really has become a fantastic destination for a family adventure vacation.
With fascinating culture in Bangkok, outdoor adventure in the Golden Triangle, beautiful beaches and islands to the south and east. There's plenty of diversity for all ages to enjoy on your travels and delicious cuisine throughout. 
Thailand is an absolutely stunning country with an array of different landscapes ranging from 200,000 square miles of mountains, rivers, and jungles. 
The combination of natural and cultural beauty has made Thailand one of the world's most sought-after destinations, as well as one of Asia's most ecologically minded.
Biking: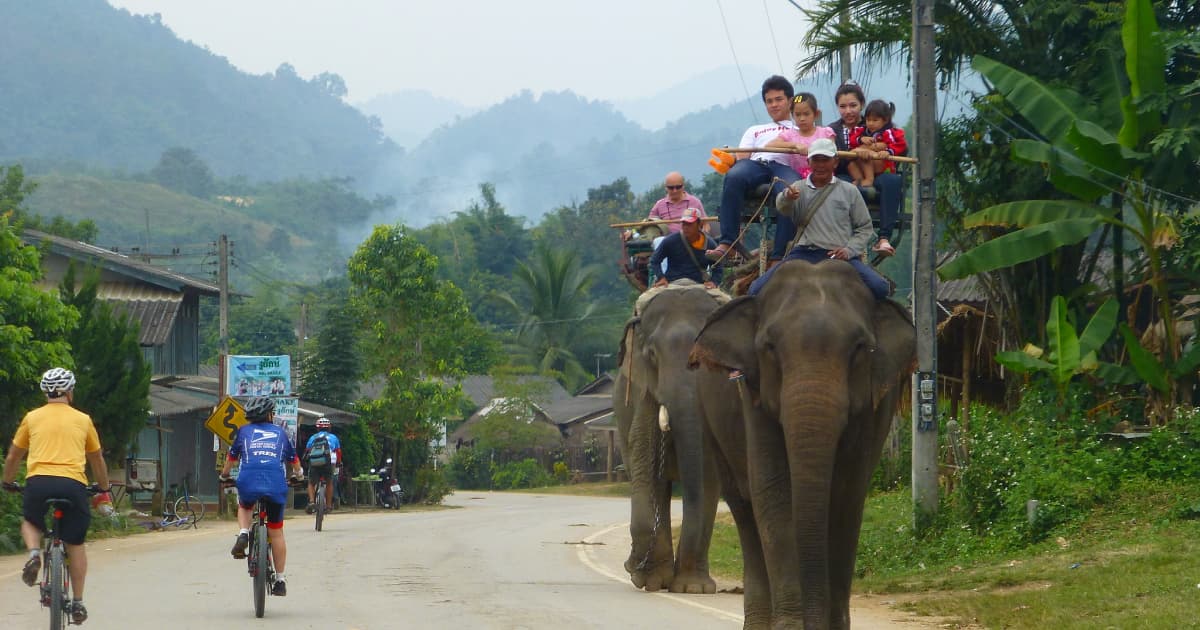 A family biking tour in Thailand is a great way to see the country and bond with your family as you explore Thailand at your own pace, and see some of the most beautiful sights the country has to offer.
Thailand is a country with many hidden gems waiting to be discovered by those who are willing to explore beyond the popular tourist traps. 
Venturing just a few steps off the well-trodden path can be hugely rewarding in terms of both experiences and personal growth. And what better way to find the hidden gems than by nipping away by bike.
We recommend the Golden Triangle, where Thailand, Laos and Myanmar meet. Not only can you pack in 3 countries into one bike trip, you will be able to experience the different cultures and landscapes of each country, and see some of the most beautiful scenery in the world.
Culture: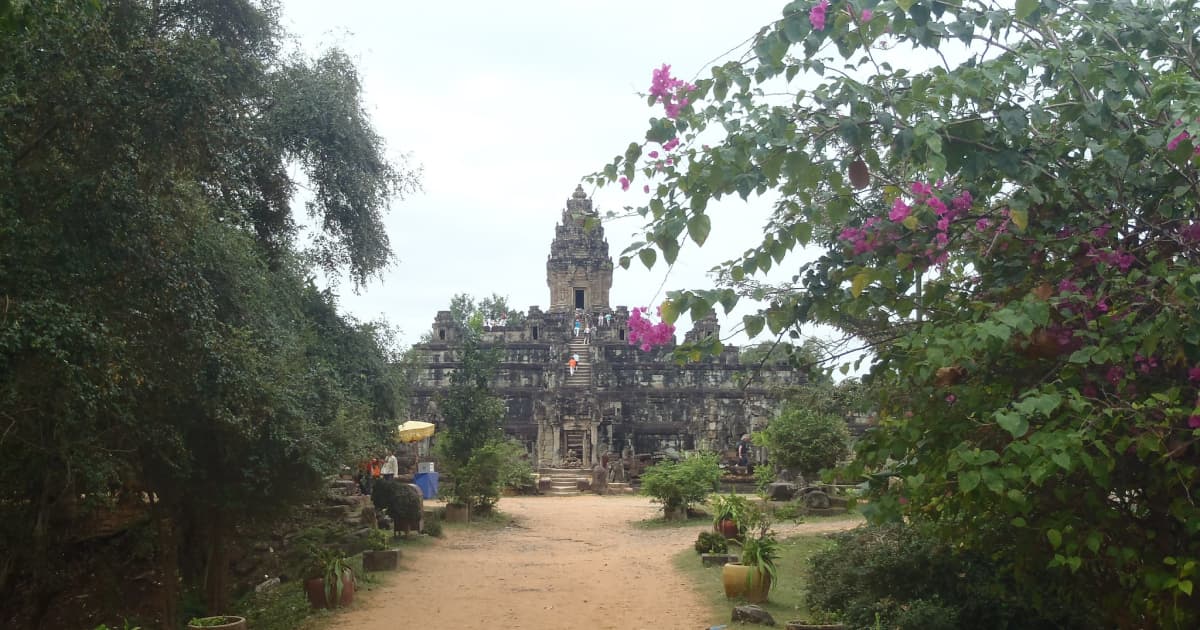 When it comes to countries with rich cultural heritage, Thailand definitely tops the list.
Buddhism plays a big role in Thai culture, and you can see this in the country's many beautiful temples, golden statues of Buddha, and historical sites. 
A visit to Bangkok is a must if you want to experience all that Thai culture has to offer - the temples here are particularly stunning, with their intricate architecture and endless photo opportunities. 
Food: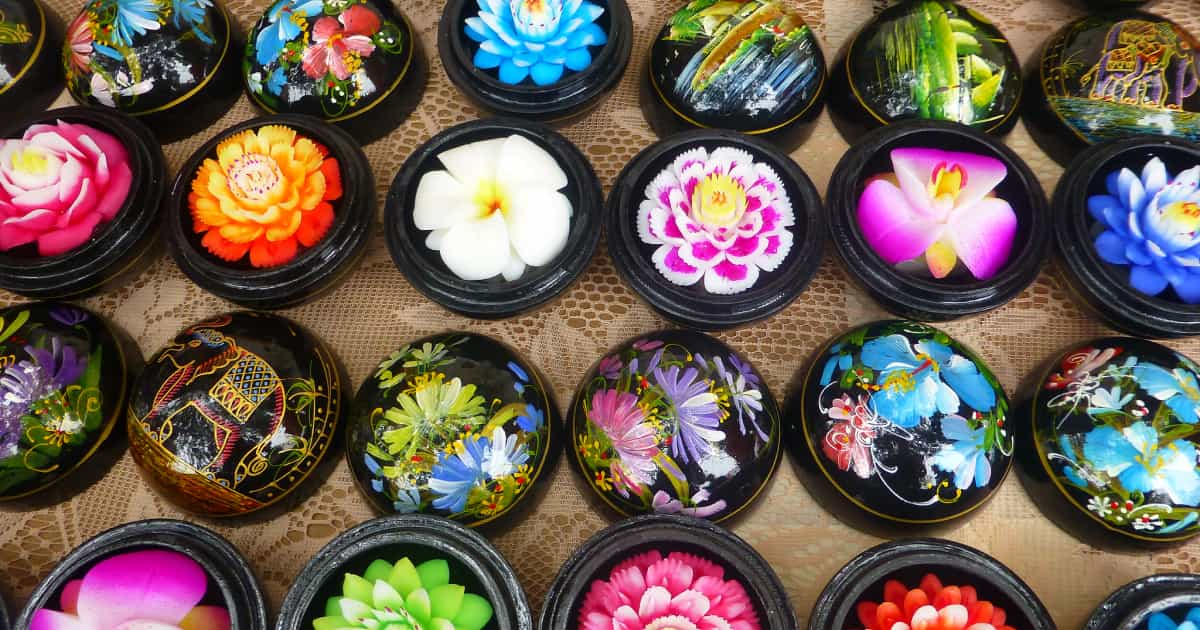 A food vacation in Thailand is the perfect way to experience the country's unique culture and cuisine. Thailand is a land of contrasts, and its food reflects this. From the spicy dishes of the north to the sweet fruits of the south.
And while you are there, why not take the family for an authentic cooking class, and learn to make traditional Thai recipes that you can take home to share.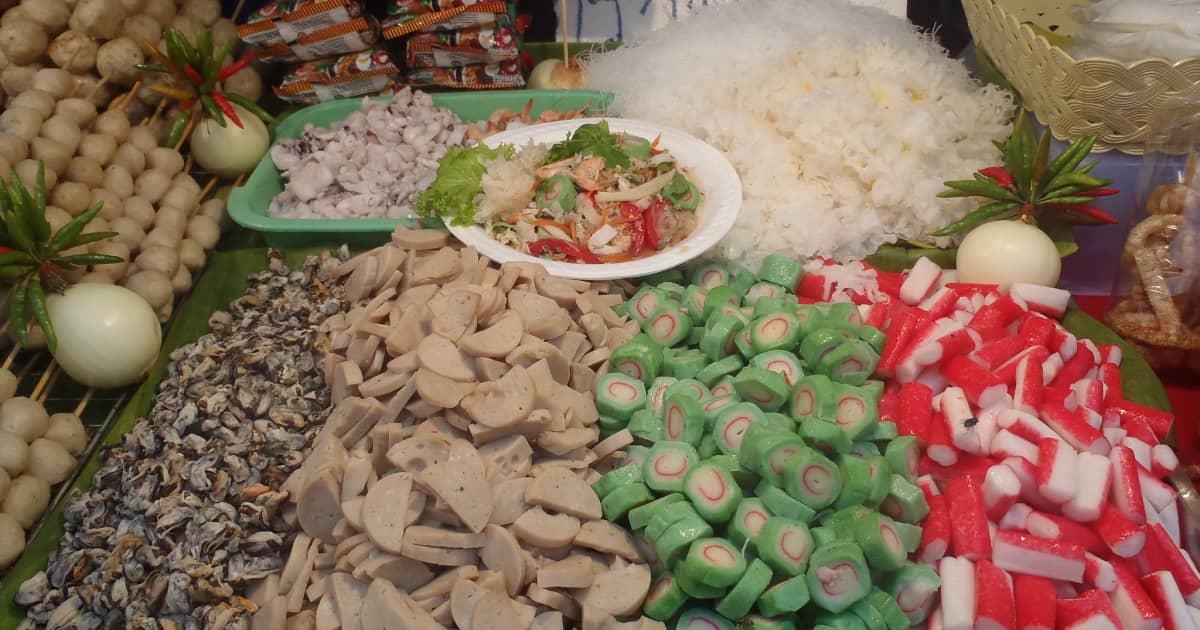 No matter what kind of family adventure you're looking for, Thailand's travel tours will not disappoint. In addition to its mesmerizing scenery, Thailand is also home to a warm and wonderful culture that will absolutely steal your heart.
Book Family Adventure Travel With BikeHike
An adventure travel experience can create lasting bonds and a lifetime of memories to keep a family reminiscing for years.
If you're feeling inspired or still need a little more inspiration we have over 30 itineraries to choose from for your next family travel adventures.
Or just get in touch with us directly for something a little more custom.
We strive to get to know you, your family, your lifestyle, your likes and dislikes in order to anticipate and cater to your needs.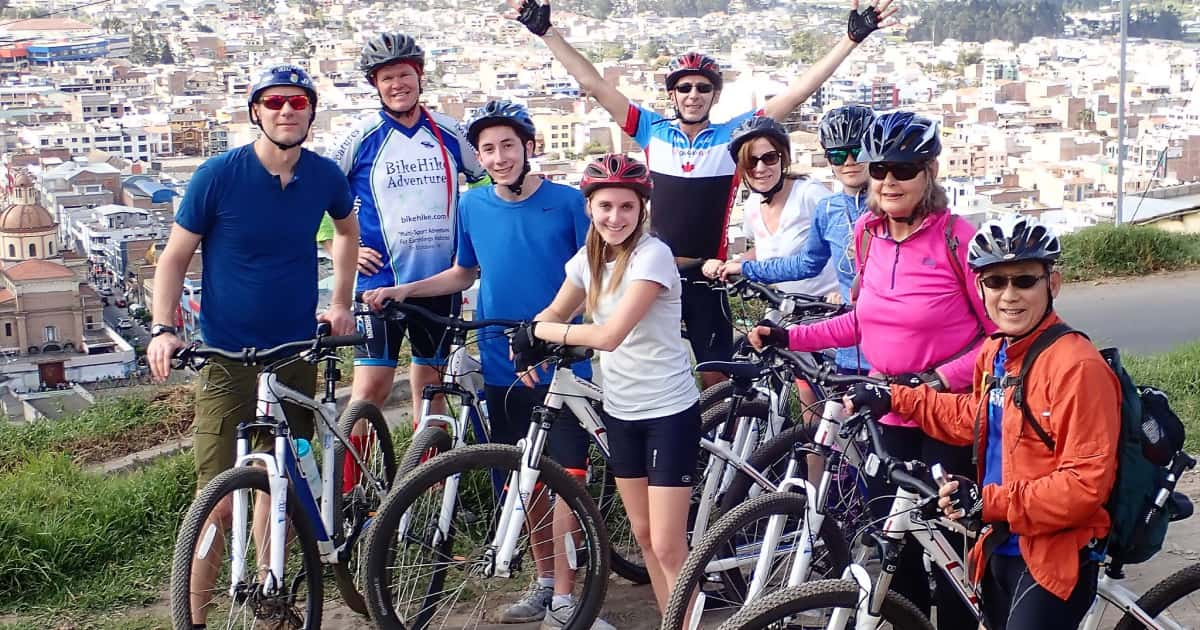 This way, every vacation is exactly how you dreamed it would be. 
With experienced professionals taking care of all the planning, you can relax and enjoy your trip without having to worry about a thing.
About The Author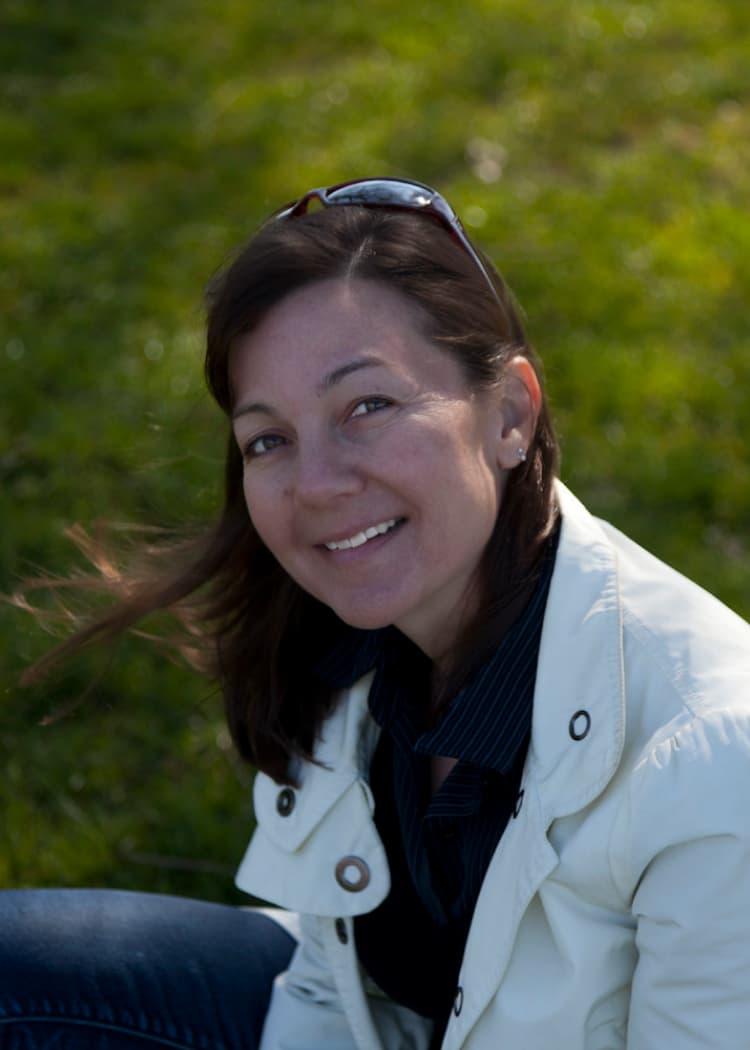 Trish Sare is the owner of BikeHike and a passionate outdoor enthusiast with over 30 years of experience as a world traveler. She's lived, traveled, and guided extensively in North, South and Central America, Europe, Oceania, Africa, and Asia. She has guided and helped to develop every one of our multi-sport holidays. In her spare time, Trish is usually outdoors either mountain biking, hiking, sea kayaking, trail running, or climbing. Trish has a passion for the world and all of the amazing cultures that inhabit it and does her best to immerse herself directly into their distinctive lifestyles.