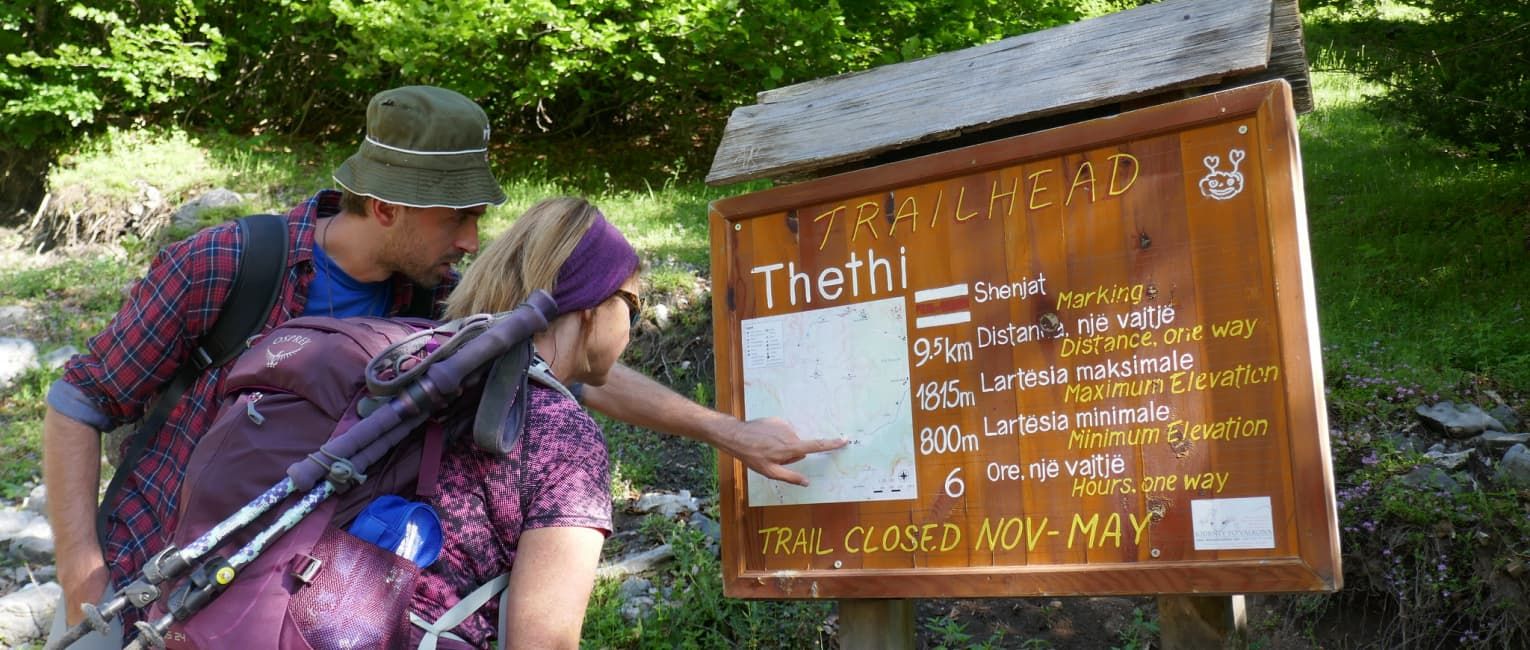 Hiking Gear Essentials List: What To Bring On A Day Hike
Hiking is one of our favorite ways to get outdoors and enjoy nature. But before you hit the trail, it's important to ensure you have all the essential hiking gear at the ready.
Also, to clarify, when talking about hiking, we are referring to a day hike. Anything longer than a day hike, we would consider trekking.
A day hike is any hike that can be completed in 1 day, usually up to around 20-24 miles long as that's around how far the average person can hike in a day.
From our 30+ years of hiking expertise, we've put together a list of hiking essentials to help make your hike enjoyable and most importantly safe.
Here's What We Recommend For Your Hiking Trip.
Hiking Gear Essentials List.
1. Hiking Clothes: Choosing the right clothing for a hike helps impact your comfort, performance, and safety on the trail. 
2. Hiking Footwear: Having the right footwear is essential for comfort, safety and avoiding injury.
3. Backpack: Some people overdo it here. You need to find the backpack that suits you and not one you saw that looks snazzy or one that's way too big.
4. Navigation: As much as we plan, it's still easy to get lost. A compass, map, and GPS helps you plan your route, identify landmarks and features, and stay on course.
5. Lighting: Even if you don't plan to be out late, at the very least bring a headtorch, flashlight, and extra batteries.
6. First Aid Kit: A first aid kit is a vital piece of equipment for any hike for treating minor injuries or emergencies on the trail.
7. Gear Repair Kit: A simple kit to easily fix any damaged gear on the trails.
8. Sun Protection: There's a lot more to sun protection on the trail than just packing sun cream.
9. Water & Snacks: Avoid dehydration and fatigue. Pack the right food for fuel and water to replace any lost fluids.
10. Hiking Poles: We always see these as optional and situational, but they do have great benefits on the trail.
Hiking Clothes: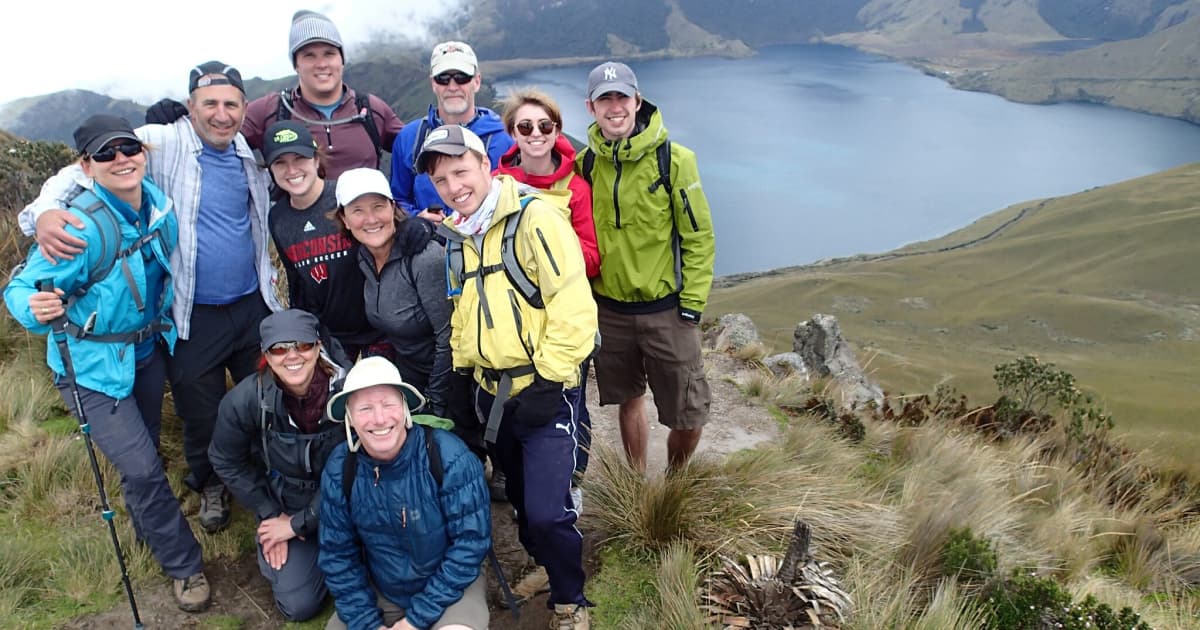 When packing clothes for a hike, it's important to consider the weather conditions and the intensity of the hike. 
Here are some general tips to keep in mind when picking your hiking clothes:
Consider the weather: 
If it's something you don't already do, check the weather forecast before heading out on a hike. If it's going to be hot and sunny, wear lightweight, breathable clothes.
If it's going to be cold, make sure to bring enough layers to stay warm. If there's a risk of rain, bring a waterproof layer to put on during showers.
Bring the right material:
Having the right material for the right conditions is key to a comfortable hike.
In warm conditions, synthetic fabrics like polyester and nylon are great options for hiking clothes. These materials are lightweight, quick-drying, and resistant to moisture. They are also pretty inexpensive and easy to care for.
When heading out in colder or wet conditions, wool is a good option for hiking clothes. Wool is naturally moisture-wicking, so it keeps you dry and comfortable in all conditions. It's also very durable and has the added benefit of being able to insulate even when wet.
We also recommend fleece, which is warm and insulating, and merino wool, which is quite soft and comfortable.
Avoid anything 100% cotton. On the trail, you're prone to sweating (especially wearing cotton) and there's a chance of getting caught in the rain. Wet cotton clothing absorbs moisture easily and takes longer to dry, which can lead to losing body heat in cold or windy conditions. And overall, cotton "hiking" clothes will just make you extremely uncomfortable, especially on a long trail.
It never hurts to have a range of different materials in your hiking wardrobe, and we know most experienced hikers do! But if you're a beginner at hiking, here's a few more tips to consider when packing or shopping for hiking clothes.
Protect your skin: 
Grab a hat to protect yourself from the sun, and consider long sleeve breathable layers if you're out on the trail in the sun. If you're hiking in an area with insects, consider wearing long sleeves and long pants as well as insect repellent. There's nothing more irritating than constant bug bites.
Layering is key: 
Wear layers of clothing you can easily take off and pack away, or pack extra layers in case you need that bit of extra protection. 
Having layers makes it easy to adjust to changes in temperature. 
Again, depending on the conditions, you should look at what layers you might need and plan ahead. 
We recommend:
> Base Layer: This is the layer closest to your skin, and the most important layer for regulating your body temperature. So, it's best to look for something look for one made from a breathable fabric with good wicking capabilities. 
Wool and merino are good options, but bamboo is fast becoming a popular option for base layer clothing, especially on hikes. 
Bamboo is soft, breathable, and moisture-wicking. It's also naturally antimicrobial, and it's biodegradable, making it environmentally friendly. 
> Mid Layer: The mid layer is your thermal layer, or your wind protection, that you want to wear over your base layer. 
For this layer, we would typically suggest a fleece or an insulated jacket. Like the base layer, the mid-layer should be able to retain heat while still being breathable and ideally give you protection from the wind too.
A mid-layer is not always necessary in warm conditions, but when the temperatures drop, or the wind picks up, you'll be glad to have one.
And a mid-layer is easily packable so it's never too much hassle to have in your backpack.
> Outer Layer: This one is your weather protection. For protection from the elements, you're looking for a "shell jacket." This is something you want when there is a risk of rain, snow, or heavy winds. 
For wet conditions, you want to think "hard shell" which should be waterproof or water-resistant. 
However, a "soft shell" is a better option if you are hiking in a warmer climate, but there is still a risk of rain. 
Bonus tip: It's also a good idea to have extra clothes waiting in your car or transport when you reach the end in case you need to change after a particularly tough hike.
Hiking Footwear: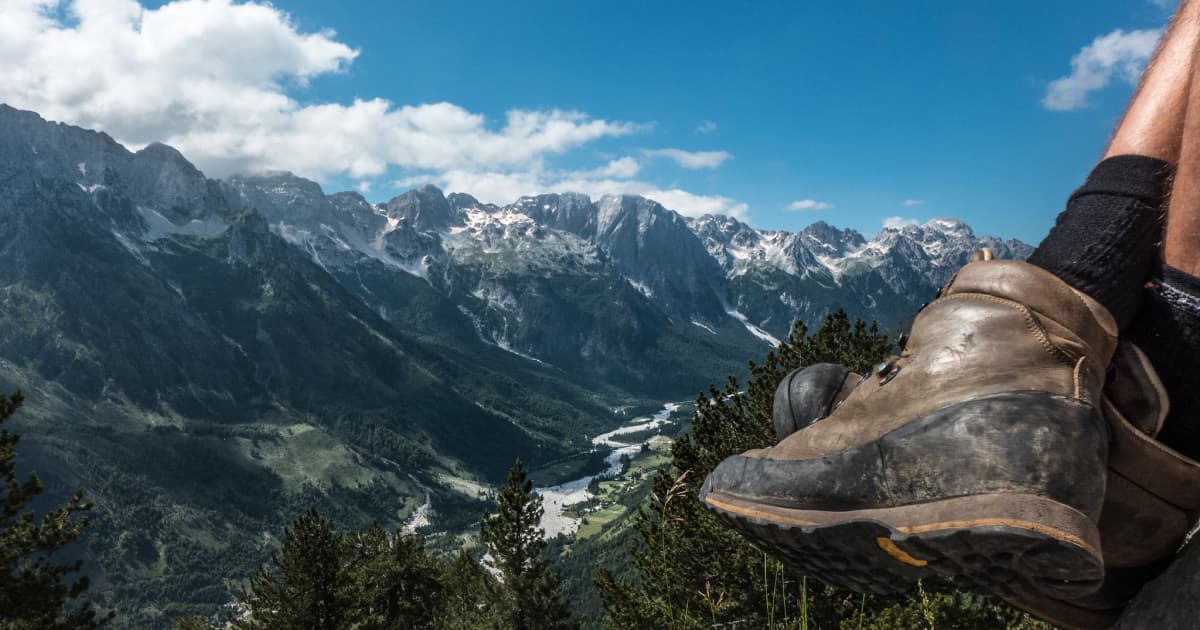 Make sure you have a comfortable, supportive pair of shoes that are designed for hiking. And most importantly, they should be broken in before you hit the trail, so you don't end up with blisters.
Here's what to consider if you haven't already got your footwear or know exactly what you are looking for.
Hiking Boots:
Hiking boots are the most durable and supportive option for hiking and are ideal for longer hikes or hikes on rugged terrain. 
Good hiking boots typically have a high ankle and a thick, lugged sole for added stability and traction.
Trail Running Shoes:
Trail running shoes are designed more for off-road trails, and can also be used for hiking. 
They are lightweight, highly breathable, and have a low-cut design for added flexibility. Trail running shoes are best for shorter hikes or on well-maintained trails.
Hiking Shoes:
Hiking shoes are more lightweight than hiking boots. And, compared to trail runners, hiking shoes will hold up far better under a heavy load and are designed to withstand rugged, abrasive terrain.
Good hiking shoes provide support for your feet and ankles to help with your balance and stability.
They have a snug fit that helps to keep your feet in place, as well as a firm arch support to distribute your weight evenly across your feet.
Backpack: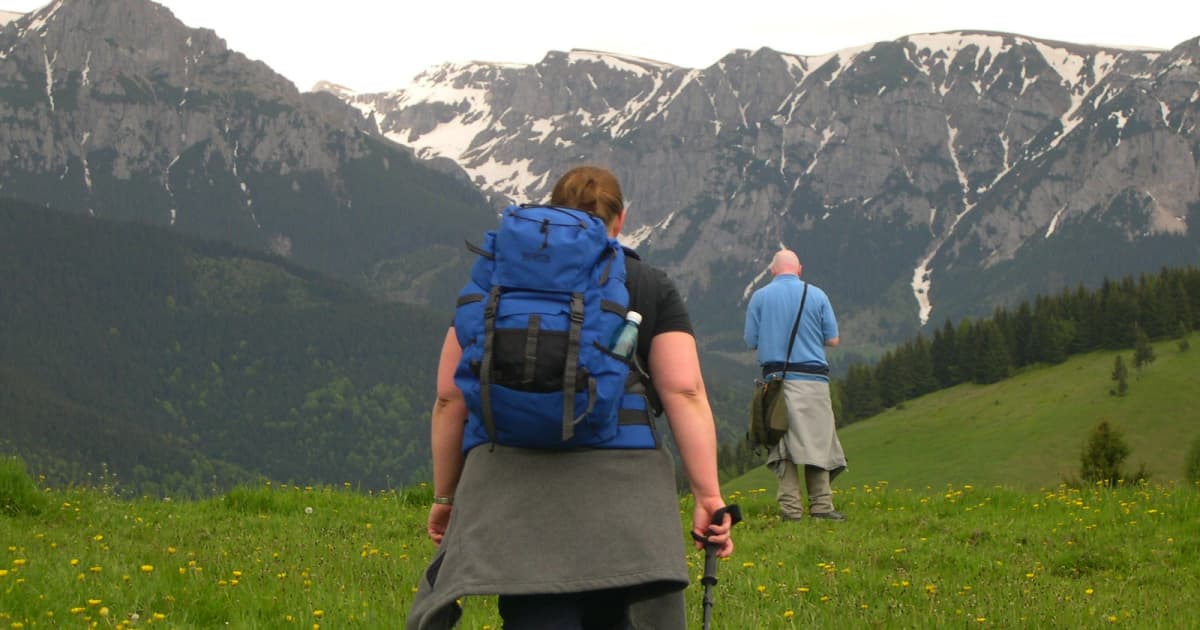 Choosing the right hiking backpack is integral in ensuring a smooth and comfortable trip.
After all, you want to be more focused on the scenery and nature around you and not feel like a pack animal with a heavy load on your back. 
The best-size hiking backpack will depend on the hike's length and the gear you need to bring. 
A backpack with a capacity of 30-50 liters is suitable for most day hikes.
If you need some help figuring out what type of backpack you might need, you can check out our guide on how to choose and fit a backpack. 
Navigation: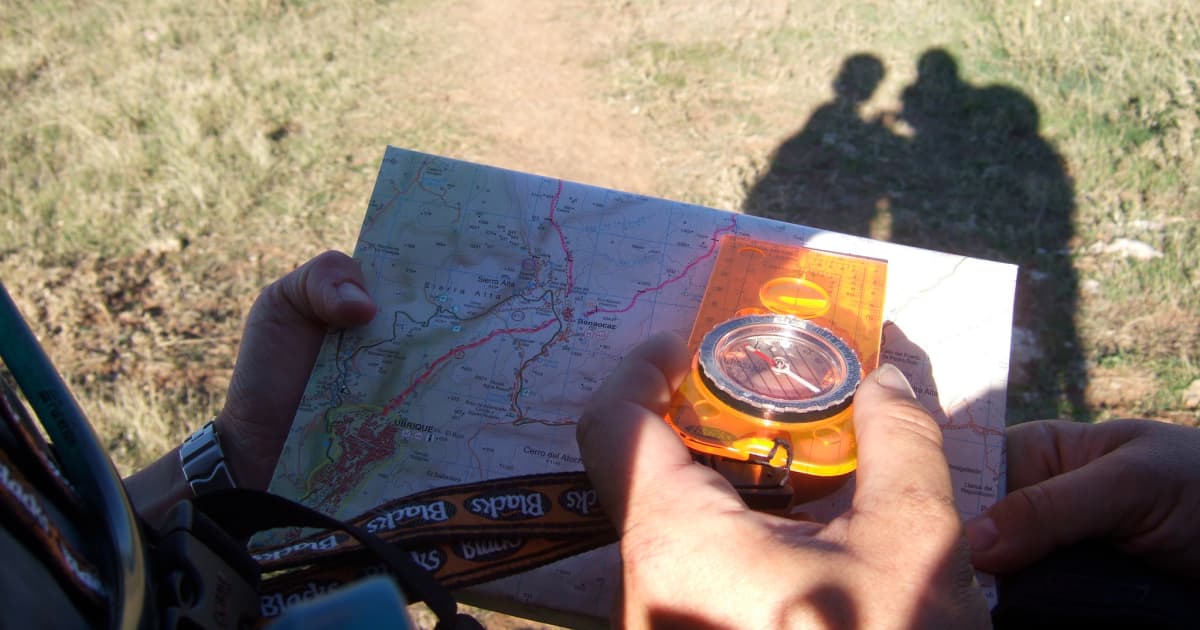 We rely quite a lot on our mobile phones, especially when hiking near our homes.
This won't always work at certain remote destinations. And some hikers find that out the hard way.
It never hurts to bring a map and a compass, or a GPS device, to help you navigate the trail and avoid wandering off the track and getting lost. And most importantly, make sure to know how to use these tools before you set out on your hike.
And if you are relying on your phone for your map, make sure to set up and save the hiking trail on Google maps before setting out, so you do have a fallback.
We also recommend trying the Gaia GPS app. It has an amazing interface; just bear in mind if you are well off the beaten path, the offline maps do require a subscription. 
Lighting: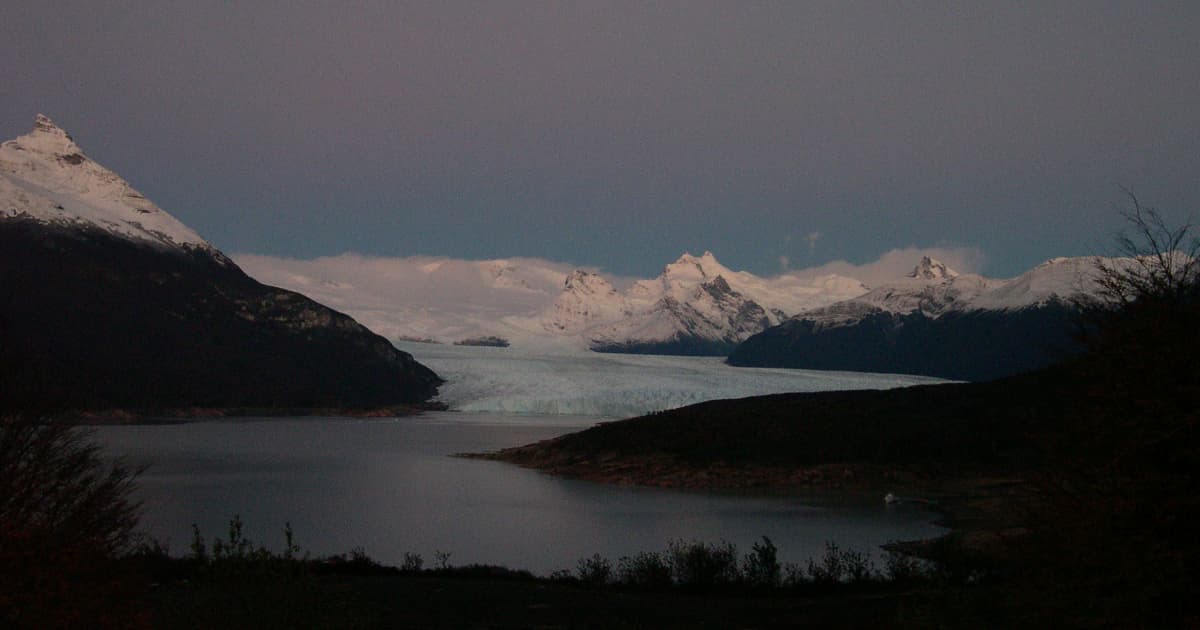 We don't always plan to be out under the stars hiking, but sometimes we can't help it.
Maybe you didn't want to stop exploring, or possibly you just took a wrong turn somewhere and added some extra time to your trip back.
Or maybe you skipped the navigation checklist, and your phone has no signal.
Having the right lighting with you can make all the difference for multiple reasons:
Safety: 
A flashlight or headlamp helps navigate the trail in dark or low-light conditions. This can help you avoid tripping, falling, or getting even more lost.
Help Navigating: 
A flashlight or headlamp can help you navigate your way along the trail, especially if you are hiking in unfamiliar territory. You can shine a light on markings or signs along the way, or light up your compass and map.
Emergency Situations: 
A flashlight or headlamp can be essential in an emergency situation if you need to signal for help or need to make repairs to your equipment on the fly.
First Aid Kit: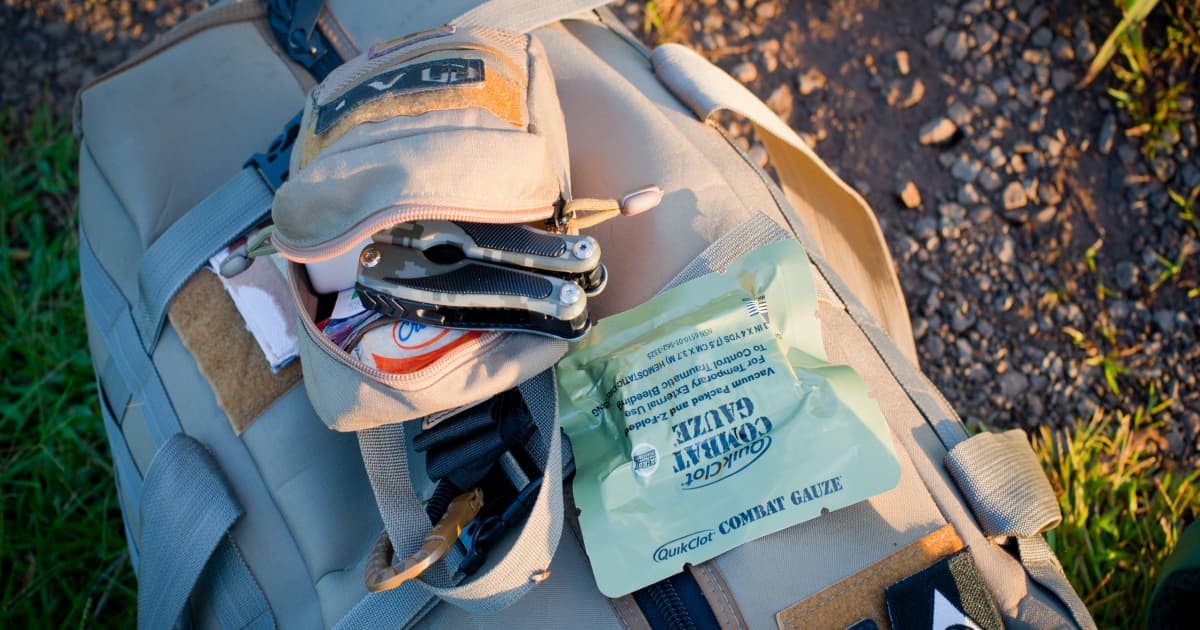 A basic first aid kit can be a helpful and even potentially lifesaving addition to your hiking gear. 
You'll appreciate having a first aid kit at the ready when you need to deal with minor injuries out on the trail, such as cuts, scrapes, blisters, and even the occasional insect bite.
And, you can never be too safe. There is still a very rare risk of serious injury or illness out on the trail, so the right items in your first aid kit can be life-saving in an emergency situation.
What should you bring in your first aid kit?
It's always situational, depending on the hike, but here are a few items we recommend always having.
> Assorted Bandages.
> Antiseptic.
> Medical Tape.
> Disinfectant & hand sanitizer.
> Painkillers.
> Whistle.
> Antihistamine or allergy medication.
> Insect sting treatment.
> Safety pins.
> Multi tool.
Gear Repair Kit: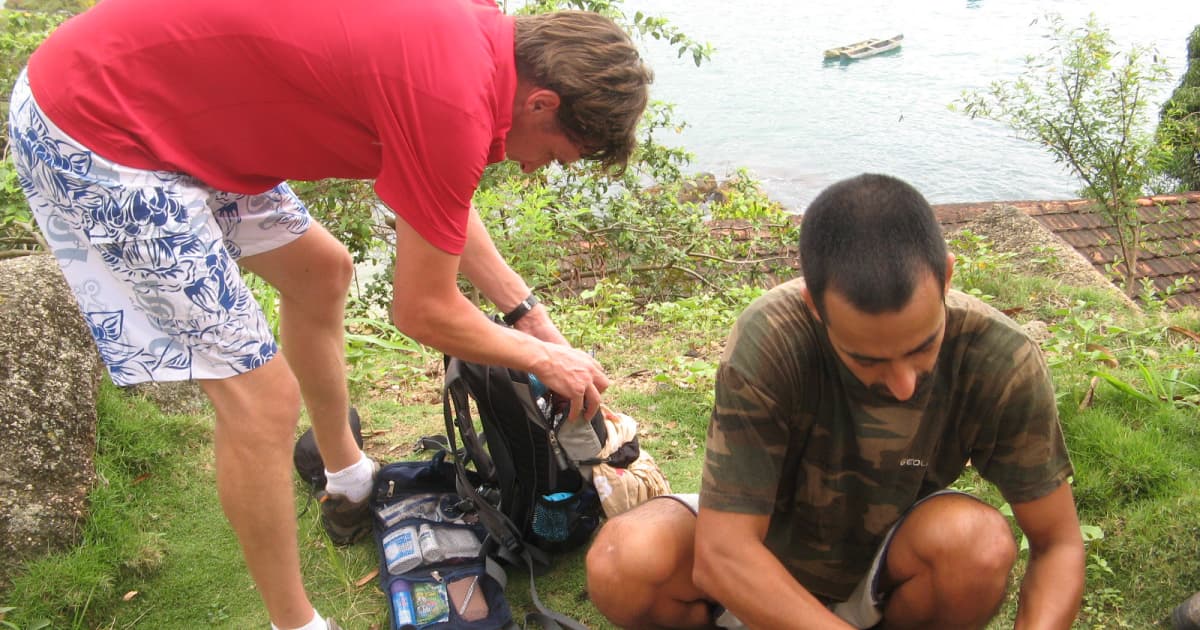 A gear repair kit is great if you need to fix or patch up any damaged gear until you can get it properly repaired. 
If you plan on heading out to a remote location, this can be very important. 
Having a gear repair kit with you can also help you be self-sufficient while hiking, as you will be able to make repairs on your own instead of having to rely on someone else or wait for help. 
Here are some items we recommend you bring in your hiking gear repair kit:
> Duct tape.
> Zip ties. 
> Sewing kit.
> Nylon cord.
> Spare shoe laces.
> Pocket knife / scissors.
Sun Protection: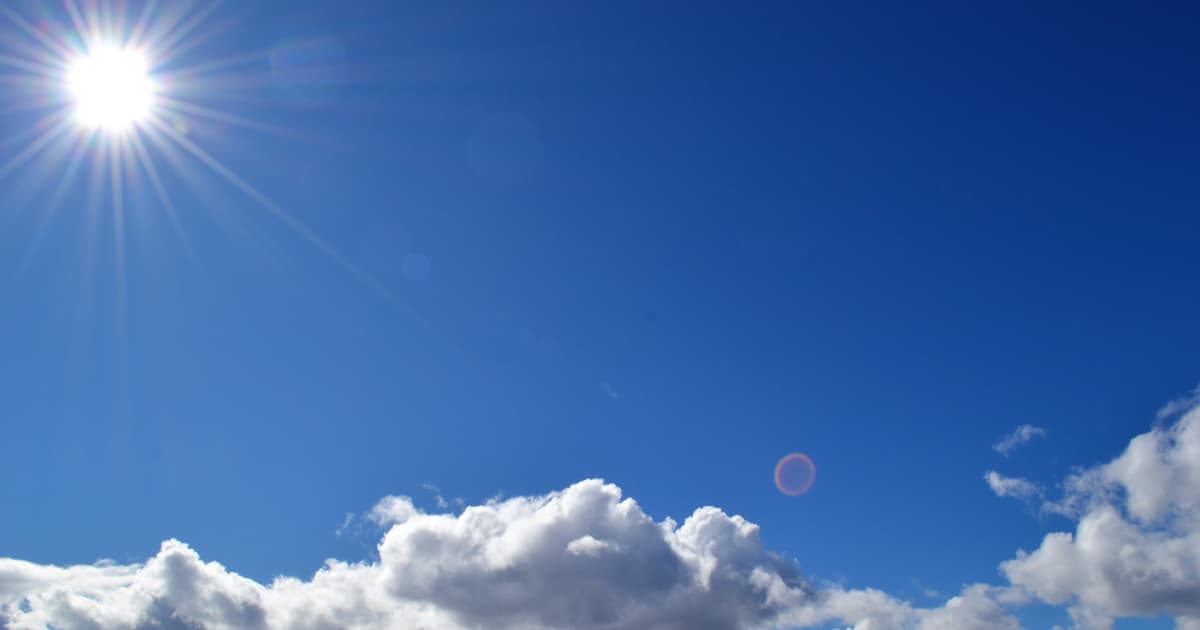 Sun protection for a hike doesn't mean lathering on sun cream in the morning and heading out on the trail. 
Without proper protection, you are at risk of getting sunburned. Getting sunburn doesn't just mean you're going to be in pain for a few days and look like a cooked sausage on your trip. 
Sunburn also increases your risk of heat stroke, which can be potentially life-threatening. 
And, on top of the risks to your skin, the sun's UV rays can also damage your eyes, causing cataracts and other eye problems.
If you are heading our in hot conditions, try to time your hike for the early morning or late afternoon when the sun is not as intense.
Here are some of the best ways to protect yourself from the sun when hiking:
> Wear a hat: A hat or baseball cap with a wide brim can provide shade for your neck, ears, and face which are the areas that are particularly prone to sunburn.
> Use sunscreen: Use sunscreen with a high SPF and remember to reapply every two hours. This is especially important if you are sweating on the trail.
Sunscreen with 45 SPF can block 98% of all UV rays, so we recommend a minimum of 45 SPF when out hiking.
> Wear sunglasses: Sunglasses can help protect your eyes from UV rays and helps to reduce glare.
> Wear long sleeves and pants: Going back to layers, it's important to have a light breathable layer that covers your arms and legs especially if you are hiking in an area with thin tree cover or little shade.
Water And Snacks: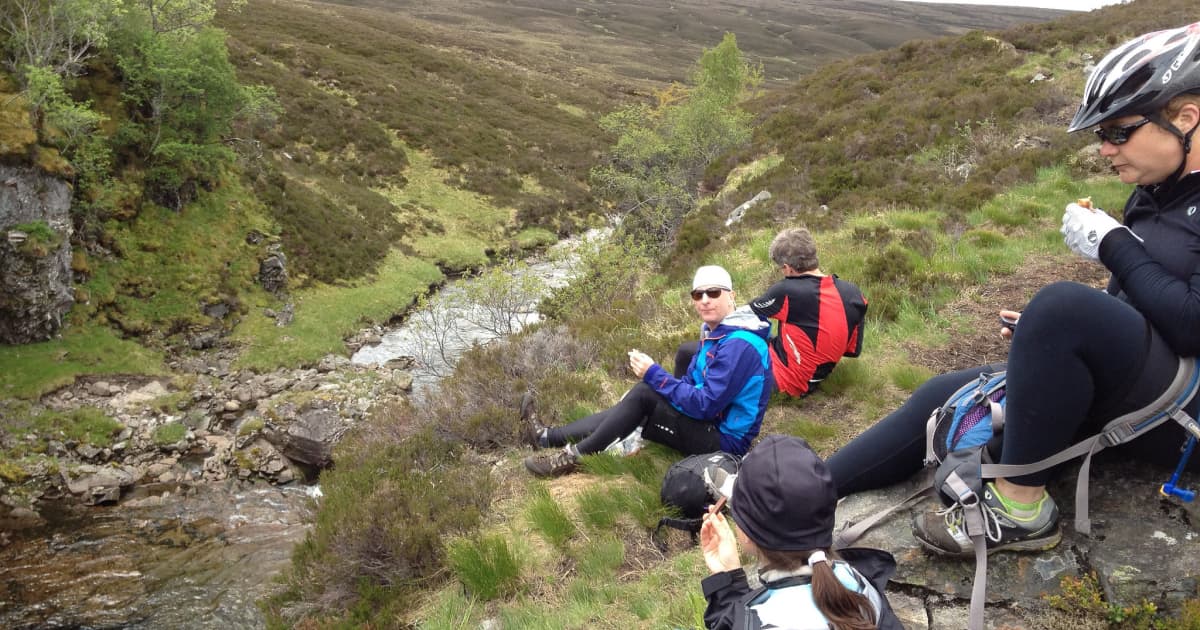 It probably doesn't need to be said, but, bring plenty of water and snacks to stay hydrated and fueled throughout the hike! 
Proper hydration is crucial for maintaining your health and energy levels while hiking.
On the trail, your body loses fluids through sweat, which can lead to dehydration. Dehydration can cause a range of issues, from fatigue, dizziness, headaches, muscle cramps, and more.
Aim to drink about one liter of water per hour, and bring high-energy snacks, like nuts, fruit, and energy bars.
Hiking Poles: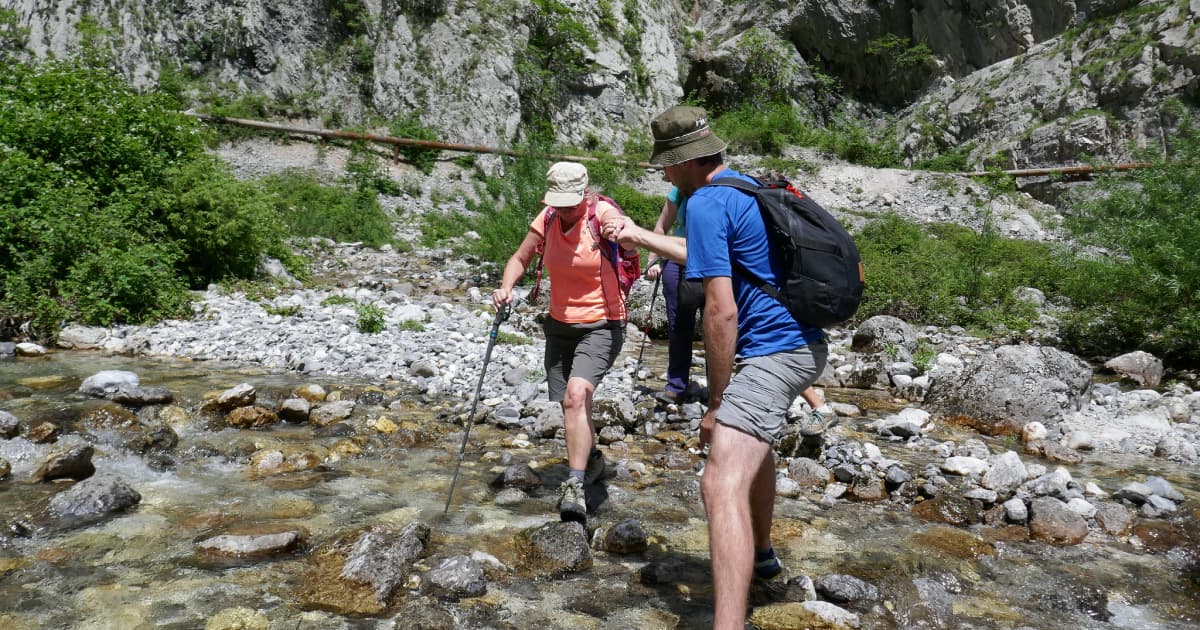 For an intermediate or hard hiking trail, we recommend hiking poles.
They offer a lot benefits on the trail, such as: 
> Improved balance, stability, and posture.
> Increased speed and endurance. 
> Help maintain proper posture and reduce the stress on joints and muscles. 
> Additional support when crossing difficult terrain.
> Test the depth of water when crossing streams. 
> Reduces the load and strain on your legs and knees.
> Makes hiking a full-body workout utilizing all your muscles.
On top of all this, hiking poles can help you move faster, as each pole provides an extra push for each step. 
Wrapping Up: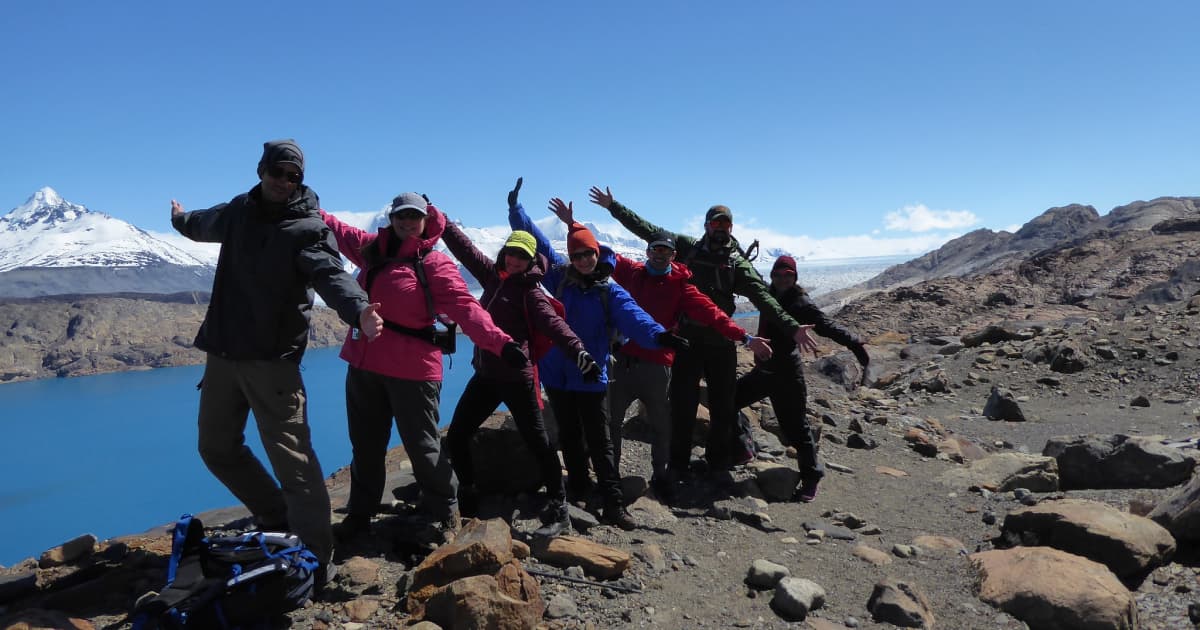 We think that should just about help you plan your next hike! 
Whether you're a beginner hiker or a seasoned expert, we hope you've picked up a few tips and ideas for your next adventure.
Going on a hike should always be an enjoyable experience, so it's important to prepare for any situation.
Here at BikeHike Adventures, we offer expertly guided hiking trips to some of the world's most breathtaking and remote locations. 
We specialize in trips for beginner hikers to experienced hikers alike, where we focus on the journey and everything in between.
If you want some inspiration for your next hike, be sure to check out our list of hiking adventure tours, or get in touch for a fully customized hiking trip.
Our experienced guides will lead you on an unforgettable journey through stunning landscapes and provide you with all the support you need along the way. 
Happy Hiking,
Trish Sare
About The Author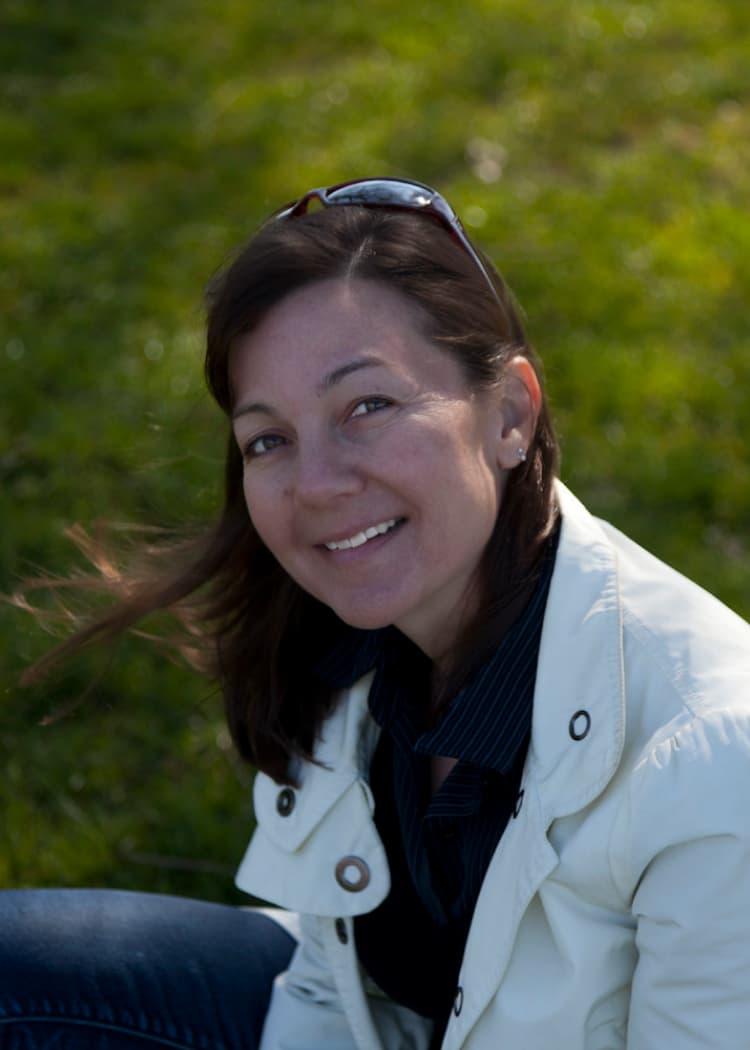 Trish Sare is the owner of BikeHike and a passionate outdoor enthusiast with over 30 years of experience as a world traveler. She's lived, traveled, and guided extensively in North, South and Central America, Europe, Oceania, Africa, and Asia. She has guided and helped to develop every one of our multi-sport holidays. In her spare time, Trish is usually outdoors either mountain biking, hiking, sea kayaking, trail running, or climbing. Trish has a passion for the world and all of the amazing cultures that inhabit it and does her best to immerse herself directly into their distinctive lifestyles.