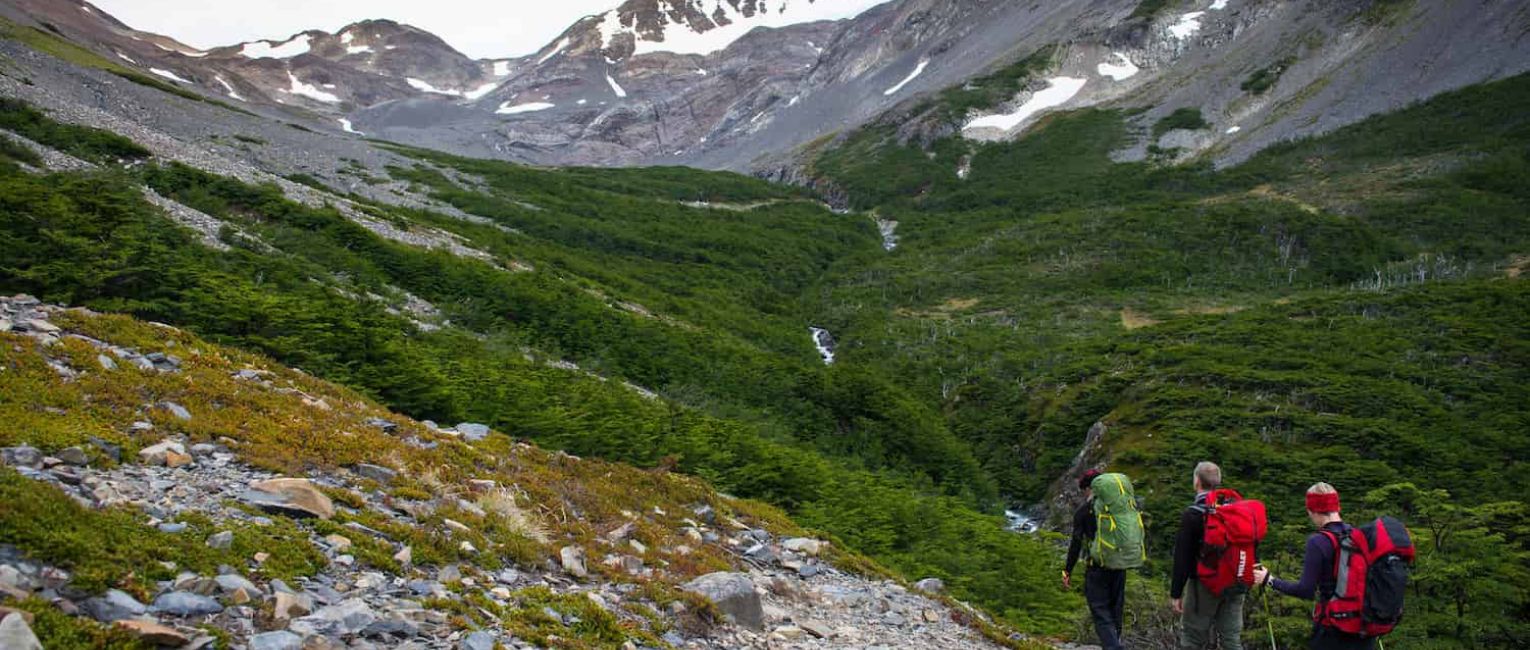 How to Choose and Fit a Backpack
Have you ever found yourself on a backpacking trip and within one hour of leaving the trailhead you are already cursing the heavy load on your back. One of the most likely reasons for this discomfort, besides packing way too much, is that your backpack is not fitted properly for your size. Choosing the right backpack before you depart on an adventure is integral in ensuring a smooth and comfortable trip. After all, you want to be more focused on the scenery around you and not feel like a pack animal with a heavy load on your back. 
Below are some tips for choosing a backpack that fits properly for your next backcountry adventure:
Choosing Your Next Backpack
1. The Size of Backpack. 
The first criteria you need to determine is the size of pack to get. This will depend on a variety of factors such as the length of trip you are taking (single night, multi-day backpacking trip, etc.), the type of trip you are taking (e.g. is your trip in the summer or winter?), how much you are planning on carrying, etc. As a rule of thumb, the average size backpack that is needed for multi-day backcountry trips is between 50-70 litres.
2. Torso Length.
Once you have determined what size of backpack you need, you are ready to start shopping. When shopping for a backpack, you will want to make sure to pick one that fits based on your torso length. Backpacks are not fitted based on your overall height, but rather by the length of your torso. Backpacks come in a variety of different sizes to suit different body shapes and each brand will have their own sizing system. Measure your torso length and make sure when shopping for a backpack to choose one that fits you properly.  Many packs have an adjustment strap in the back for the torso size to make the distance between the shoulder straps and the hip belt shorter or longer depending on your torso length.  Keep in mind as well, that there are also lots of backpacks on the market that are gender-specific 
3. Hip Belt.
When choosing a backpack, you want to ensure it has a sturdy hip belt that fits your waist properly and is well padded. This is because most of the weight you carry while backpacking should rest on your hips. The waist belt should cover the entirety of your hipbones and feel snug, but not restrictive. It should also stay in place, and not shift up and down on your hips.
4. Shoulder Straps.
Another important element to consider when choosing a backpack are the shoulder straps. They need to fit your body properly. When adjusting the shoulder straps, pull the adjustment straps down until the straps feel nice and snug. The straps should rest gently on your shoulders little to no space showing between your shoulders and the strap. Make sure the shoulder straps don't touch your neck, as the constant rubbing would be very annoying and would most likely cause skin irritation.
5. Chest Strap.
The last element to consider when fitting a backpack is looking for a backpack with a sternum/chest strap. A chest strap provides extra support and takes some pressure off the rest of your body. It also helps keep your shoulder straps in place and the overall load on your back more balanced. If the backpack you buy doesn't have a chest strap, you can purchase them separately and easily install it on the pack.
One last tip we recommend when choosing a backpack is to purchase one that has a mesh back panel. This will make it cooler on your back while carrying the pack. With all of the above criteria fulfilled, when hiking your new backpack should feel like an extension to your body. It should feel comfortable and well balanced, with nothing rubbing against your skin. 
Put your new perfectly fitted backpack to use on one of our specialized hiking trips.
Happy Trails,
BikeHike