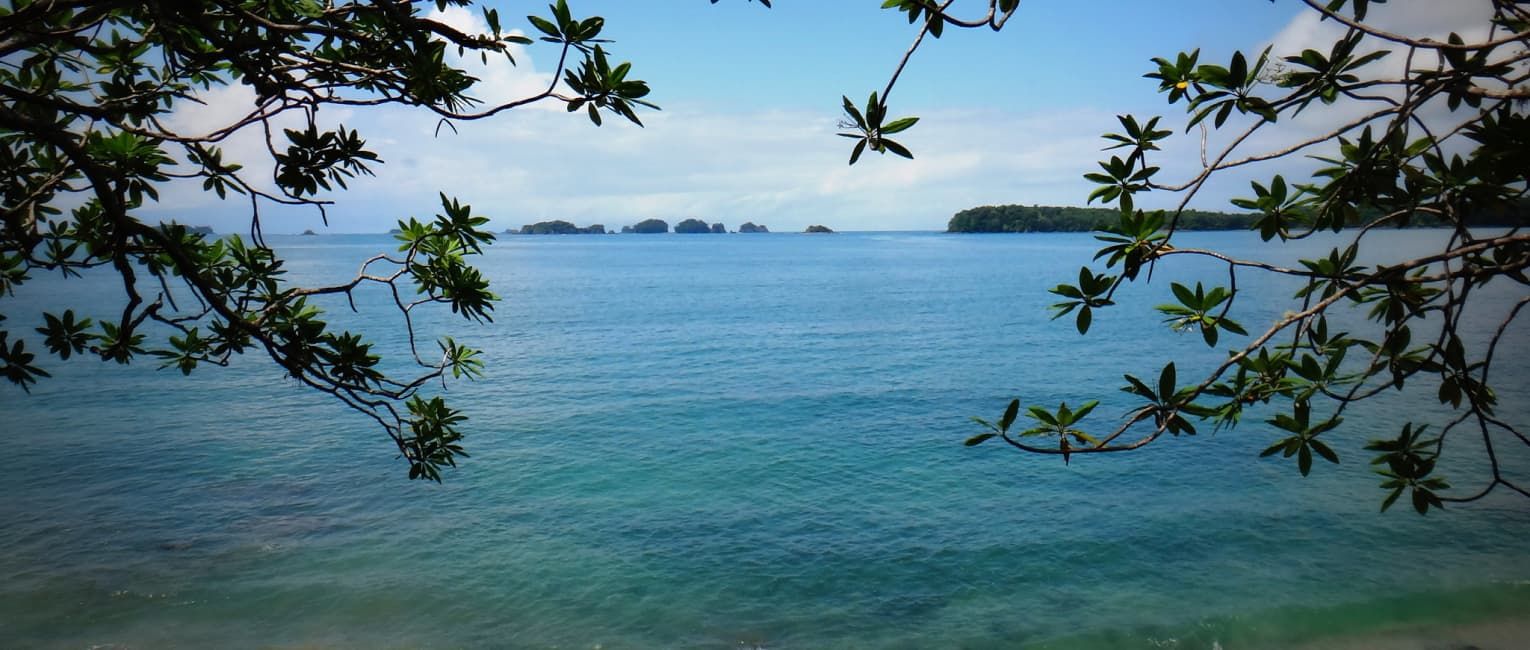 8 Reasons To Add Panama To Your Adventure Travel Bucket List
Panama is a hidden eco-gem of Central America and a truly amazing destination that's often overlooked by travelers.
Nestled between Costa Rica and Colombia, Panama boasts the most protected land in all of Central America, with 40% of the entire country declared national parks. 
So, this country's cloud-covered highlands, gushing rivers, and tropical jungle are a perfect place to bike, hike, kayak, and zip-line.
The country's natural beauty is matched only by its vibrant culture and picturesque beaches.
What's not to love?
In this article, I'll dive into some of the most thrilling experiences this Central American paradise has in store. From zip-lining through lush rainforests to snorkeling among colorful coral reefs, and some of my personal favorite cultural experiences.
Here are some of my favorite reasons to visit Panama, and why I think Panama should be on your travel bucket list this year.
Explore The Panama Canal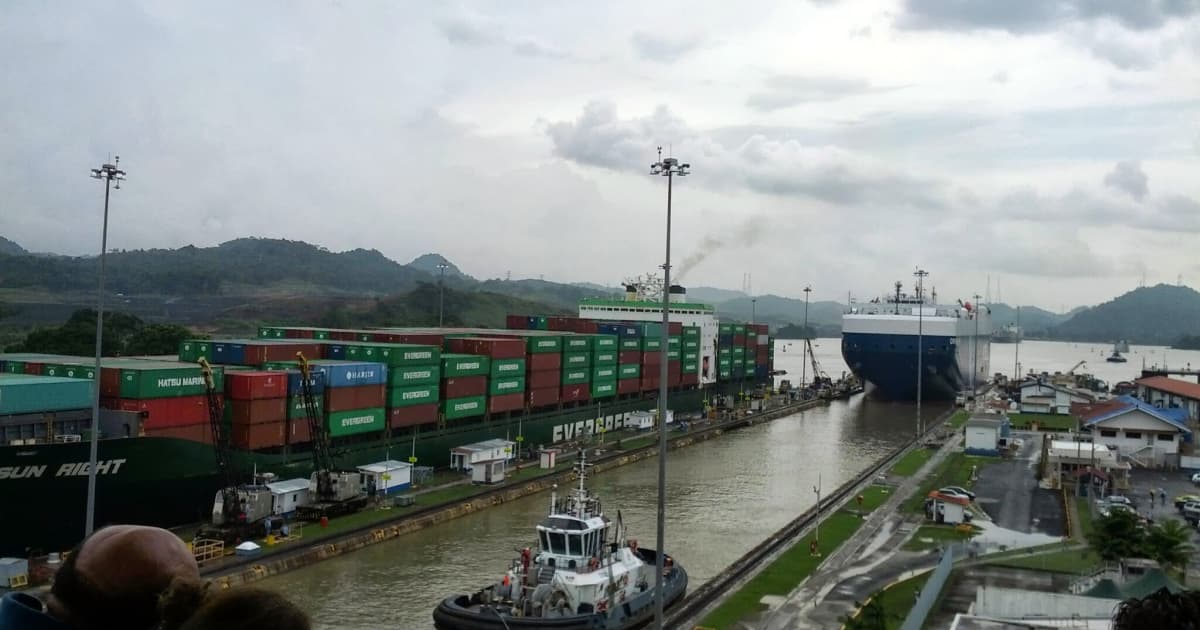 A pillar of tourism in Panama, and one of the first places on any tourists must-see list, is the Panama Canal. 
A remarkable engineering feat that connects the waters of the Atlantic and Pacific Oceans through a 48-mile long manmade canal. 
There's a reason it's so popular, with almost 1 million visitors flocking here each year; seeing this incredible feat in person is an experience like no other. 
I highly recommend taking a tour that takes you around the locks which will give you plenty of opportunities for photo ops.
The Miraflores Visitor Center also has interactive museum exhibits on the history of the canal, as well as theaters where you spend an afternoon watching documentaries about its history and construction. 
Beyond its historical significance, exploring around the canal can also be an adventure in itself. 
Taking a boat is a great way to soak up the panoramic views while traveling through locks between two oceans. 
Although my favorite way to see it is with a hike along the jungle paths next to Gatun Lake to see the canal from a new perspective alongside some wildlife watching.
Adventure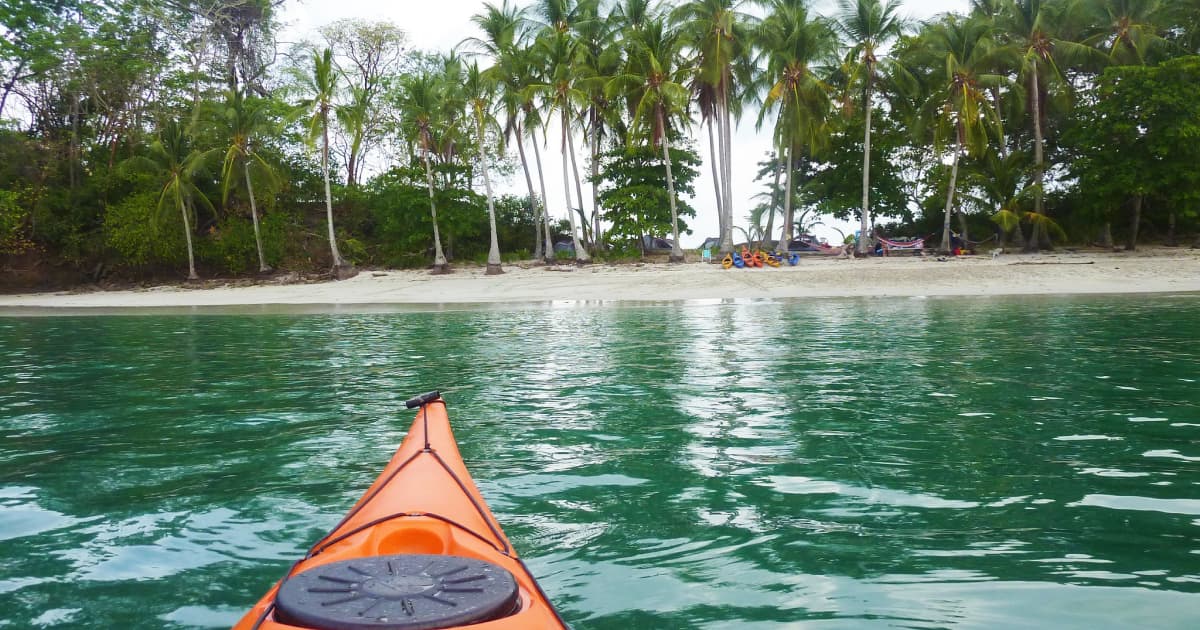 I can wholeheartedly recommend Panama as a must-visit destination for any adventure traveler. 
This Central American country offers a plethora of activities that will get your adrenaline pumping and satisfy your thirst for adventure.
Some of the more popular adventure activities around Panama are:
Hiking
For the hikers, the country boasts lush rainforests, pristine beaches, and picturesque mountain ranges all surrounded by trails, both marked and off the beaten path, that provide plenty of opportunities for outdoor exploration. 
There are so many little gems to explore along the way, and so much wildlife to get up close with on almost every trail.
Hiking in places like the Boquete region or Soberanía National Park will take you through forests full of exotic wildlife, such as monkeys and toucans.
For those looking for something more challenging, there's always Volcan Baru - Panama's highest peak standing at 3,475 meters (11k ft). 
The trek up takes about six hours but offers breathtaking views over both Oceanic coasts if you reach the summit!
Biking
Biking is a fantastic way to explore Panama's stunning landscapes and immerse yourself in its unique culture.
When it comes to biking through Panama's diverse terrain, the experience is nothing short of breathtaking.
Picture this - you start your day by pedaling along the meandering roads that snake through rainforest canopies, feeling invigorated by the crisp morning air. 
The thick foliage towers above you as monkeys swing from branch to branch amidst a chorus of exotic birds singing. 
And along your way, cycle through small villages nestled between hillsides where locals greet you with warm smiles as they go about their daily lives.
All in all, there are around 932 cycling routes to explore across Panama.
Zip-Lining
As someone who has had the pleasure of soaring through the treetops on multiple occasions, I can testify that zip lining in Panama is definitely one for the bucket list.
Zip lining is a staple of our adventure trips here, and is always a huge hit.
The breathtaking views and adrenaline rush make it all worth it, but there's more to zip lining than just excitement. It's an opportunity to connect with nature and appreciate its beauty from a unique perspective.
Kayaking
From calm lagoons to challenging ocean currents, there are some amazing spots to pass your days kayaking, soaking up breathtaking views of rugged coastlines and lush greenery along the way. 
One popular kayaking spot is Isla Taboga in the Gulf of Panama - just a short boat ride from Panama City. 
Here you can paddle through mangrove forests filled with exotic birds, such as toucans and parrots, while spotting sea turtles and even the occasional dolphin swimming beneath your kayak.
For more experienced paddlers looking for some thrills, the river Chiriqui Viejo is perfect - offering class III-IV rapids that are sure to get your adrenaline pumping with some rafting.
Wildlife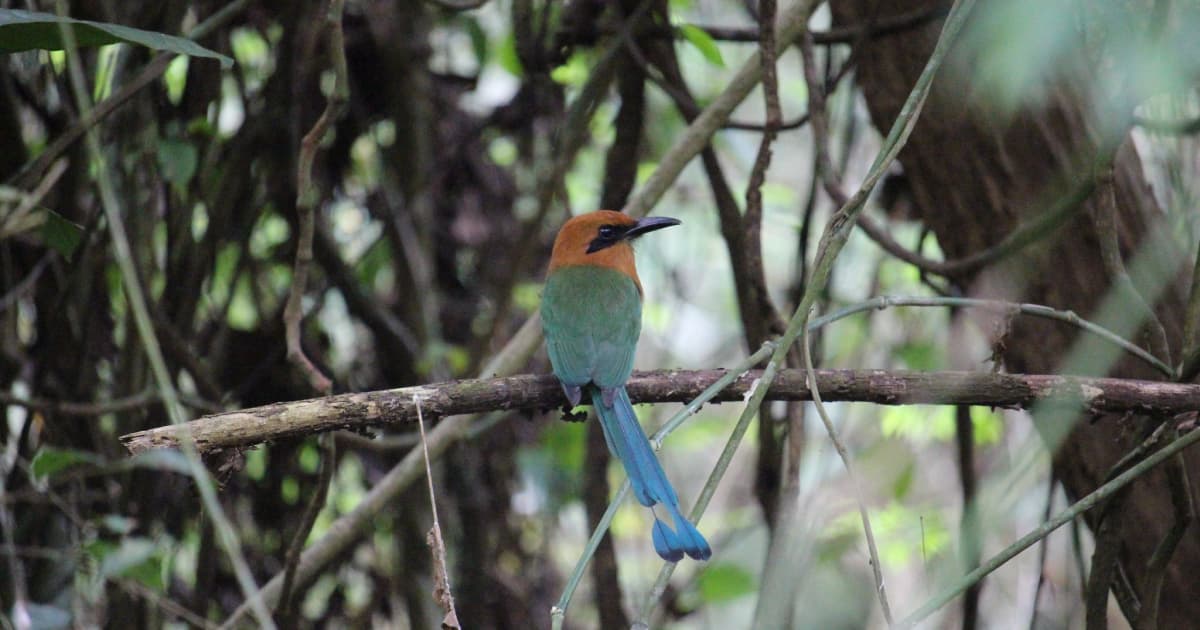 Tucked away in the lush jungles of Panama is a wide array of wildlife.
The unique geographical location of Panama, acting as a bridge between North and South America, has resulted in a fascinating mix of flora and fauna from both continents.
Here you'll find over 900 species of birds, 1,500 species of trees, and over 7,000 plants. The best part of all — it's practically undiscovered compared to its Central American counterparts.
I highly recommend a stroll through Soberania National Park to get up close to countless species of animals like sloths, toucans, and parrots. 
Due to Panama's unique location between the Northern and Southern Hemispheres, you can witness some of the remarkable migration events that occur here – such as humpback whales and groups of dolphins passing through on their annual journey or sea turtles laying their eggs on protected beaches. 
A camera or binoculars should be your best friend as there's plenty to see on any given day.
It's almost hard not to feel like an explorer of old when traversing these breathtaking landscapes.
For the wildlife lovers and bird-watchers, Panama is certainly one for the bucket list.
Nature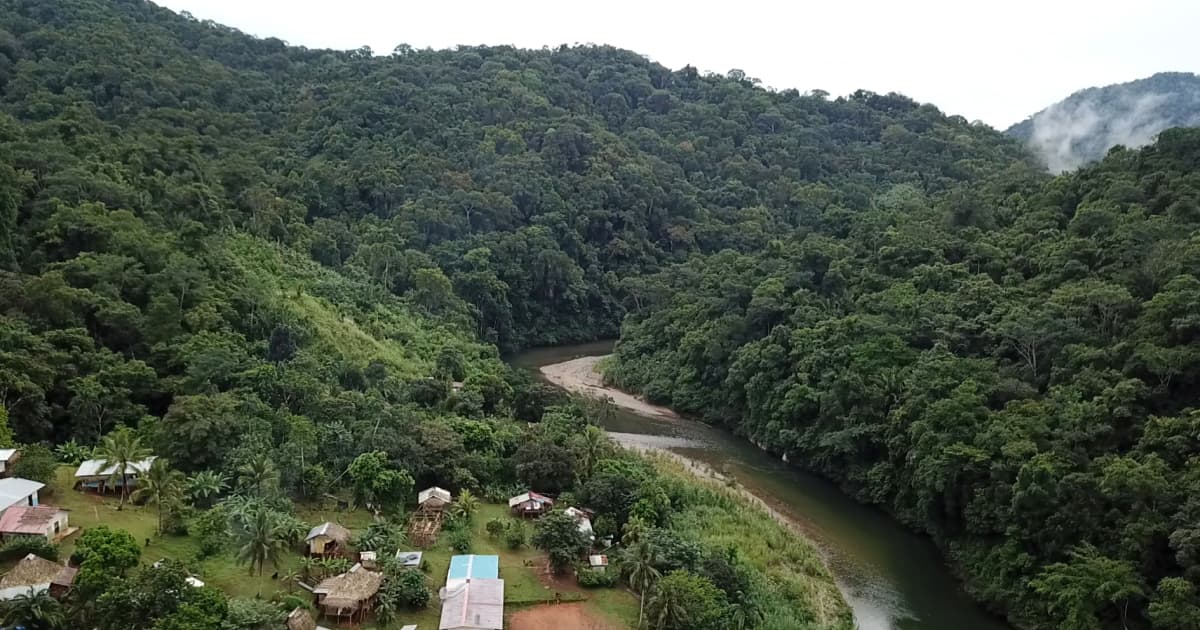 There is certainly no shortage of ways to explore Panama's wild side. 
But it's not just about adrenaline-pumping activities – there are plenty of serene spots where you can relax and soak up nature's peaceful energy. 
At times as you journey through the vibrant world of Panama's wildlife, it's almost like stepping into a painting where every brushstroke comes to life.
The Bocas del Toro archipelago boasts some of the most picturesque beaches in all of Central America, while Isla Taboga offers a serene escape from bustling Panama City with its stunning coastline and verdant hillsides.
For those interested in eco-tourism, Panama has several initiatives aimed at preserving its precious ecosystems. 
Explore Barro Colorado Island on Lake Gatun – home to over 100 species each of mammals, amphibians and reptiles - or take part in turtle conservation efforts on Isla de Coiba National Park.
Hike through the dense vegetation of rainforests or discover hidden waterfalls tucked away within their depths; trek up dormant volcanoes for panoramic views across rolling hills and shimmering lakes; or marvel at the rich green landscapes as far as your eyes can see.
AgroTourism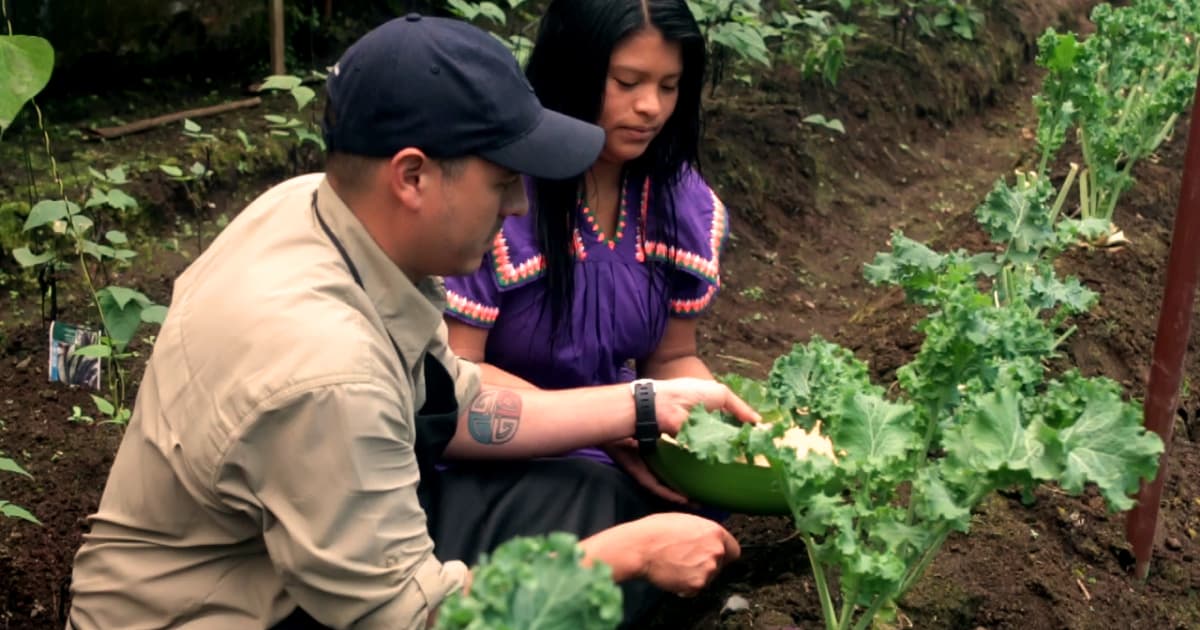 AgroTourism is a growing trend in Panama that combines two of the country's greatest assets: it's natural beauty and diverse agriculture.
In recent years, Panama's government has been investing quite heavily in this sector to promote sustainable development as well as preserve its rich cultural heritage.
From visiting local farms, learning about traditional Panamanian farming techniques, and even sampling plenty of farm-to-table food and freshly ground coffee along the way. 
As part of our Panama adventure trip, we explore Hacienda Mamecillo, and I highly recommend it to anyone seeking an amazing agrotourism experience.
An agro-tour of Hacienda Mamecillo is a thrilling adventure that offers a unique opportunity to explore Panama's natural and agricultural wonders. 
As you trek through the hacienda, you'll be treated to picturesque views of the countryside, including the iconic Chiriqui volcano. 
The experience is a perfect blend of adventure and education, with a chance to connect with nature while learning about the area's traditional rural life.
Cultural Experiences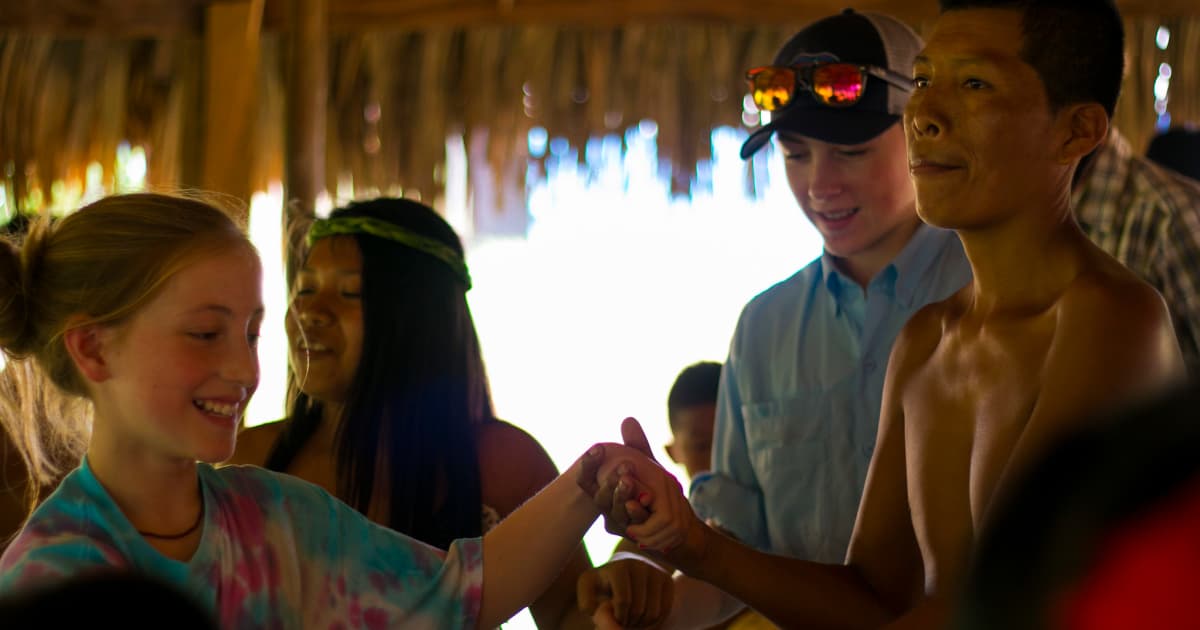 One of the biggest draws to visiting Panama is the opportunity to immerse yourself in rich cultural experiences. 
Panama is a melting pot of cultures, where the past and present collide to form a unique culture that tells stories through its people, customs, and cuisine.
From vibrant music and dance traditions to markets, and local culinary, there are so many ways to enjoy a truly authentic experience.
Throughout the country, archaeological ruins dating back over 5500 years ago provide insights into pre-Columbian cultures - that give you a window into the past.
And, of course, no trip would be complete without shopping at one of the many markets around Panama City. If you're a lover of artisan crafts, you will be in your element exploring the street stalls littered throughout the city. 
Traveling always involves discovering new things - including finding those one-of-a-kind treasures that we can't leave behind. At least for me, it does. 
I always find myself coming away with a handful of trinkets and handicrafts that each has a little story attached.
Cuisine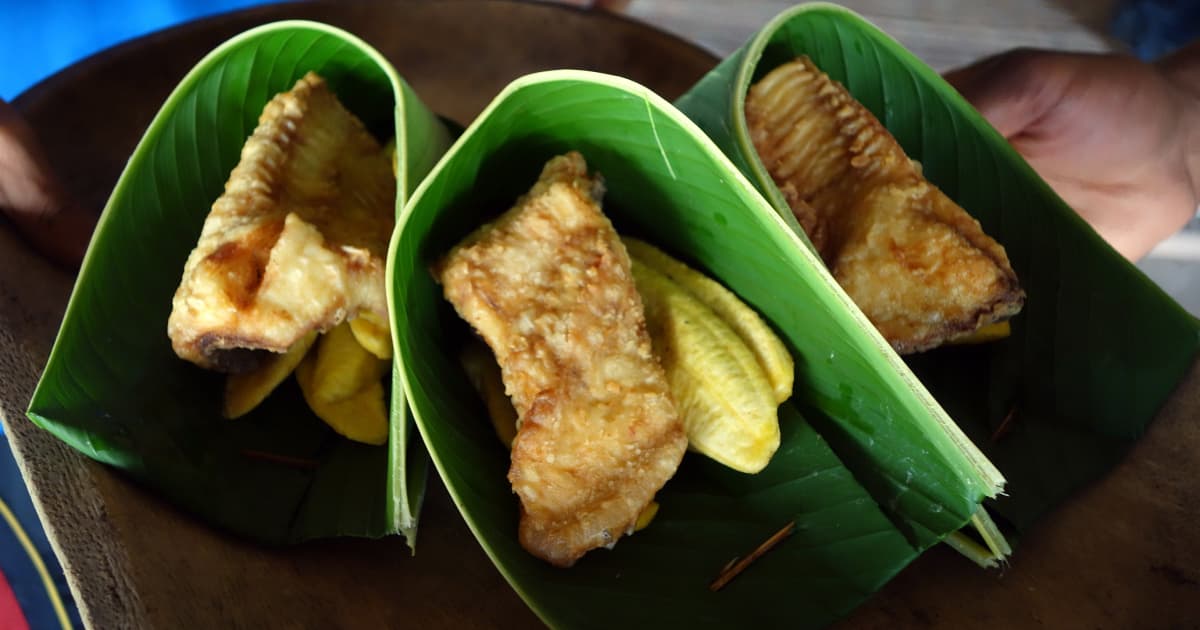 A lot of people are always surprised by just how good the food is when they visit. 
Panama has a unique cuisine that fuses together the flavors of traditional Panamanian cooking with Caribbean and Latin American influences. 
If you're a foodie, I recommend getting as many farm-to-table food tours as you can. Its like embarking on a grand gastronomic adventure through history itself, with dishes filled with stories of eras gone by.
Seafood lovers are in for a treat as the country is bordered by both the Pacific Ocean and the Caribbean Sea.
For an authentic experience, try ceviche – raw seafood marinated in citrus juice and spices – or corvina, a white flaky fish seasoned with garlic and onion.
You'll also find plenty of other staples like carimañola (fried yuca dough filled with ground beef), tamales (corn husks stuffed with steamed pork) and empanadas (pastries filled with cheese). 
But if you're feeling adventurous, go for sancocho de gallina: chicken soup cooked with root vegetables and herbs.
People
The country has an incredibly diverse population with a strong sense of identity and pride.
Panama has seven indigenous Indigenous tribes, each with their own unique language, customs, and traditions: Embera-Wounaan, Kuna Yala, Ngöbe-Buglé, Naso Tjerdi (Teribe), Bokota, BriBri, Bugle.
Boasting one of the most ethnically diverse populations in Latin America, Panama is home to many different ethnicities from around the world, including Chinese, Lebanese, Indian and Spanish communities.
Locals are very welcoming and hospitable towards visitors; it's not uncommon to be invited into someone's home or out for dinner just minutes after meeting them!
Visit Panama With Us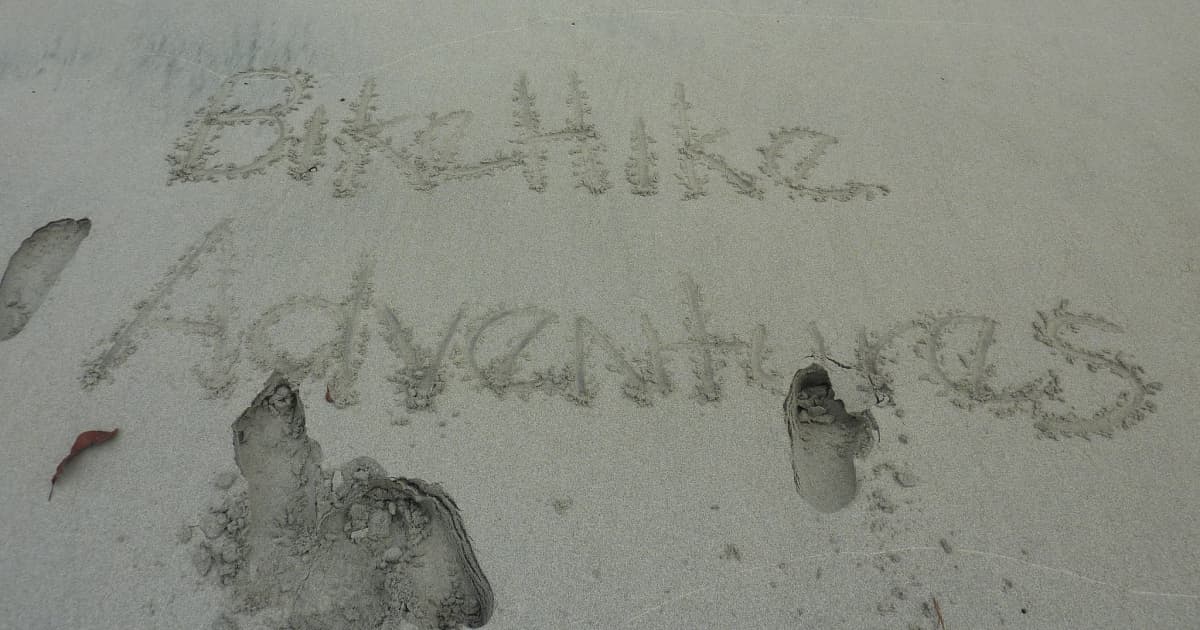 Adding Panama to your adventure travel bucket list this year is a no-brainer.
The diverse wildlife, breathtaking nature, unique agrotourism experiences, rich cultural encounters, and mouthwatering cuisine make it the perfect destination for any adventurous soul.
If you want to learn more about visiting Panama, get in touch with us directly, or feel free to check out our Panama adventure trips for more inspiration.
Happy Travels,
Trish Sare.
About The Author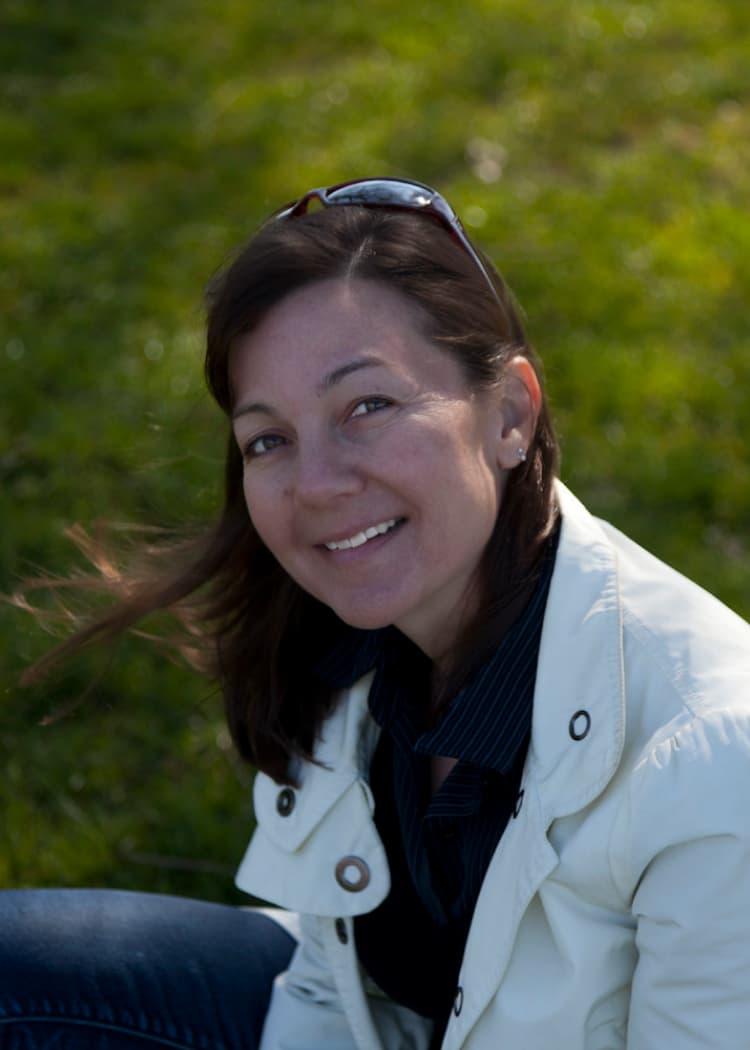 Trish Sare is the owner of BikeHike and a passionate outdoor enthusiast with over 30 years of experience as a world traveler. She's lived, traveled, and guided extensively in North, South and Central America, Europe, Oceania, Africa, and Asia. She has guided and helped to develop every one of our multi-sport holidays. In her spare time, Trish is usually outdoors either mountain biking, hiking, sea kayaking, trail running, or climbing. Trish has a passion for the world and all of the amazing cultures that inhabit it and does her best to immerse herself directly into their distinctive lifestyles.