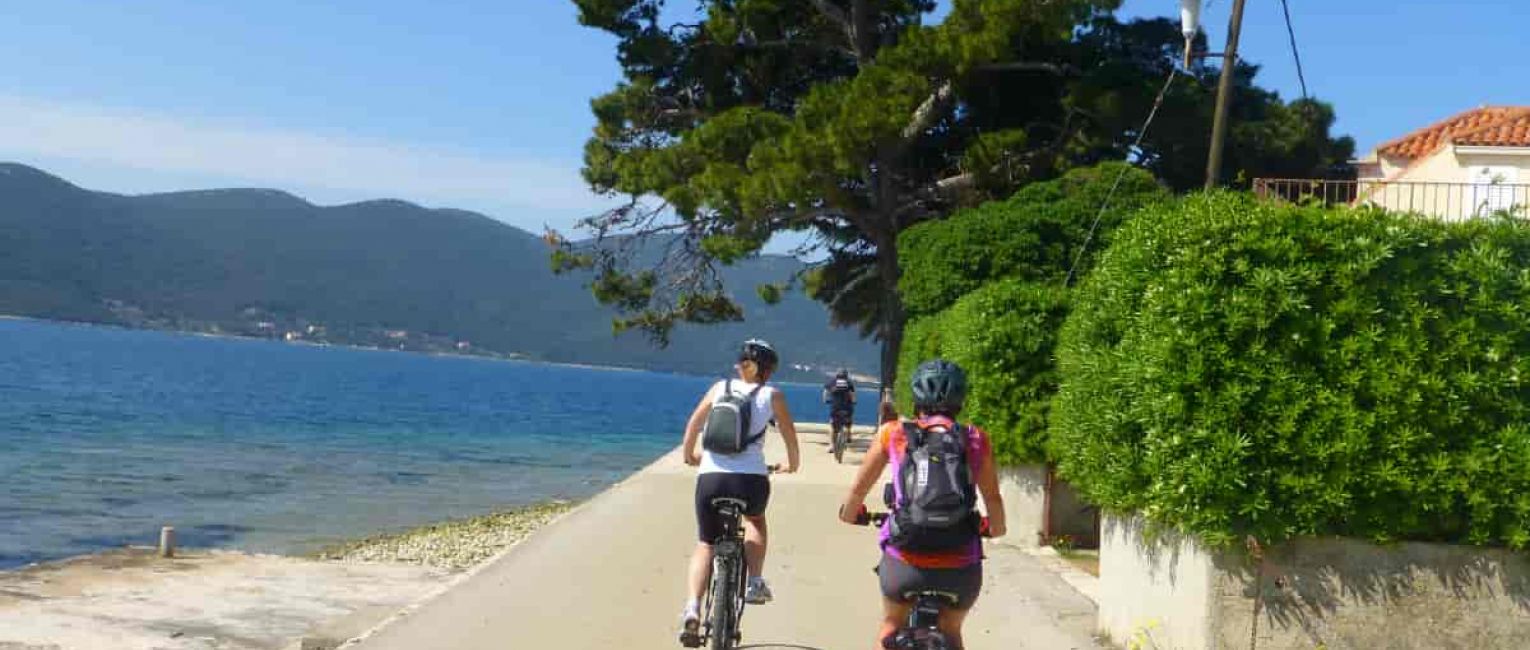 8 Reasons To Add Croatia To Your Adventure Tour Bucket List
Croatia - A country of vibrant colors and culture.
From the dramatic and captivating scenery of the Adriatic Sea to an abundance of natural wonders, ranging from the picturesque Dalmatian Coast with its mountainous backdrop of ancient caves to lush, green forests, peaceful countryside, and luxurious beaches.
Many tourists visit Croatia to experience the sun, sea, and history, and what better way to discover all there is to offer than a bike tour.
The beautiful coastal country is packed with history, culture, and amazing scenery for you to explore.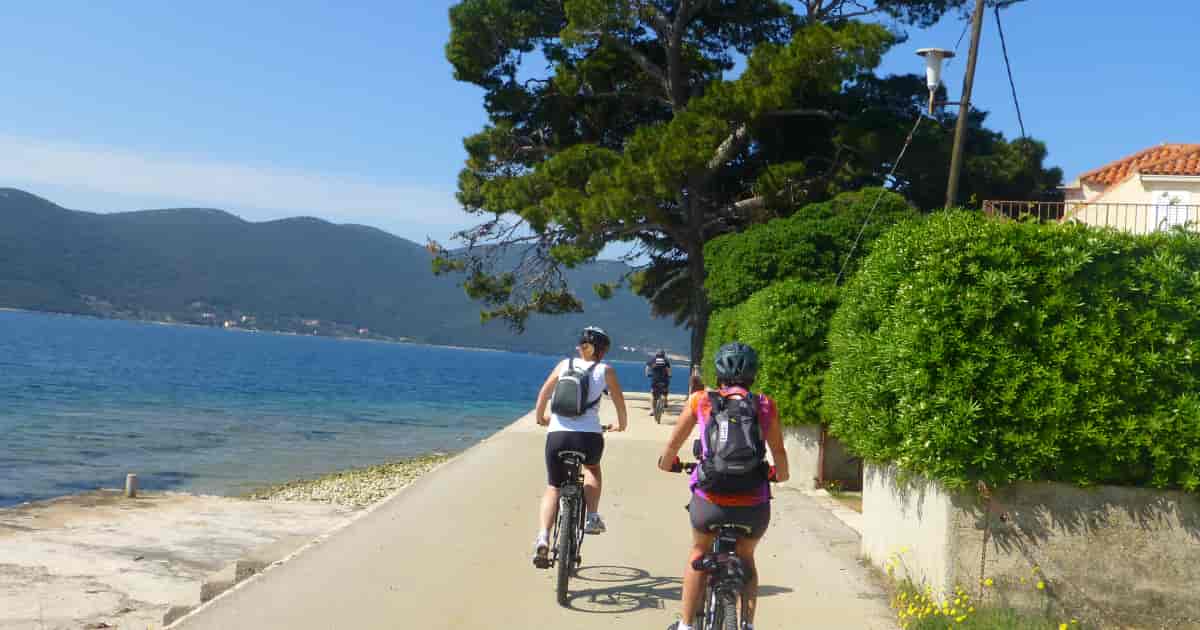 Things To Do And See In Croatia
Croatia has a very complex and unique history which can be seen across its towns and villages. The cultural scenery showcases historical influences, combining Greek, Roman, Germanic, and Franconian elements to each town and city you visit.
See Medieval towns with stone walls and ancient amphitheatres sat alongside modern buildings dating back to the cold war. The diverse and well-preserved architecture makes Croatia distinctive and unique from town to town.
Visit Dubrovnik, Croatia's most visited city and one of the last remaining walled towns in the world. Perched among the steep cliffs of the Adriatic Sea, Dubrovnik contains the longest and most complete town walls in Europe, offering stunning views of the amazing architecture and stunning views of the orange tiled roofs of the town buildings complete with the light blue Adriatic Sea and stunning beaches surrounding it.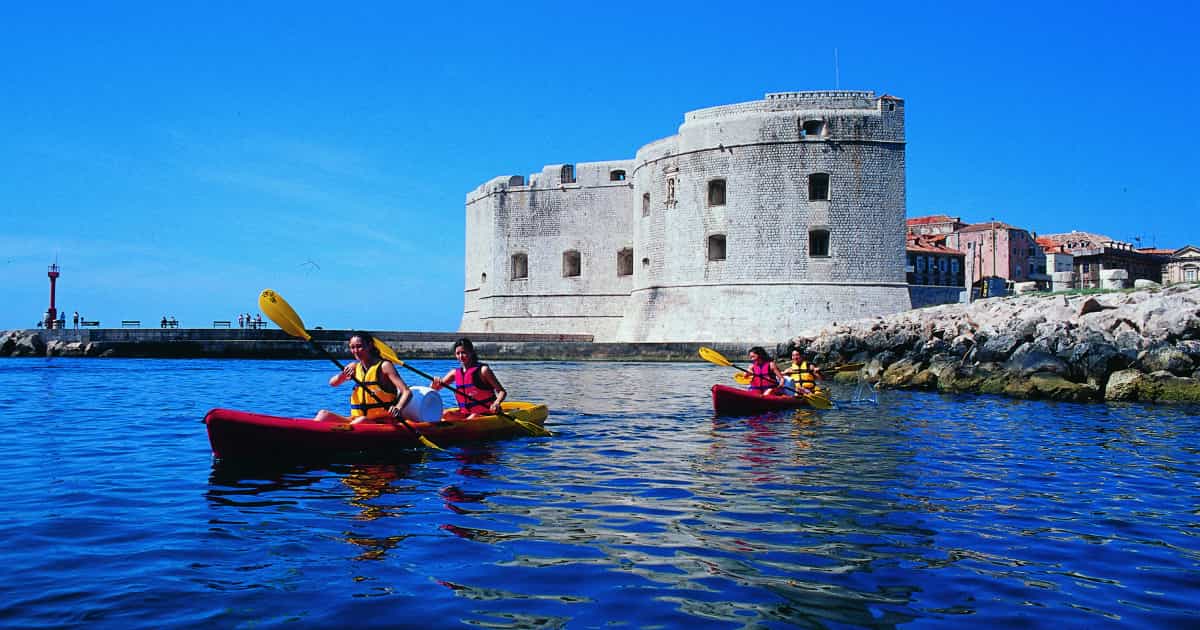 Explore the Istria Peninsula that offers a unique and amazing opportunity to bike across the mountainous coastline with views of vineyards, bustling fishing villages, and a beautiful vast mountain scenery overlooking the beaches and cliff coasts. Here you can find ample opportunity for Kayaking, swimming, cliff diving or a place to relax and soak up the sun and atmosphere.
Bike across the stunning coastline stretching almost 2000km. In Croatia, the mild Mediterranean climate never goes below 0C or above 30C providing ideal holiday conditions and the perfect climate for bike tours.
Croatia is becoming one of the fastest-growing tourism spots in Europe and you can experience it off the beaten track in your own unique adventure. Explore mountains, valleys, coasts, beaches, and forests during this unforgettable trip.
Read on for inspiration in planning your unforgettable adventure tour to Croatia.
1. Bike Tour Of Croatia
Biking is one of the best ways to discover a destination by finding yourself off the beaten track and on to the road less traveled with peace, quiet, and an adventure in your hands. Croatia has a wealth of tourist attractions to discover and a long beautiful coastline to boot.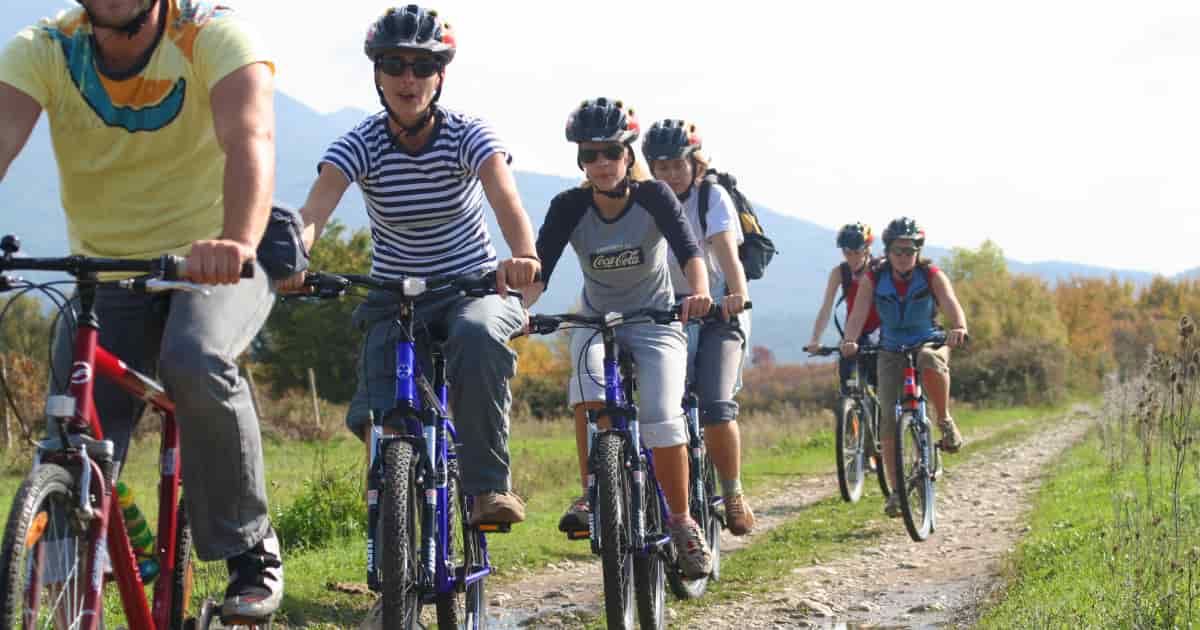 Cycling along the amazing mountainous coastlines, you will pass thousands of spectacular little islands all dotted through the scenic views of the sparkling Adriatic sea.
Off the main roads, you can experience quiet inland cycling that is perfect for small group and family tours. A highlight for many visitors is taking the time out from the busy coastline roads to cycle through scenic landscapes on deserted roads or even heading off to explore one of Croatia's many national parks.
Croatia's countryside is often overlooked because of the coastline scenery, but biking through the calm countryside roads is just as peaceful and beautiful making it the perfect route for small groups.
2. Dalmatian Coast Cycling Tour
Carrying on from our bike tours, if you're a cycling adventure enthusiast, then you'll want to make the Dalmatian Coast part of your summer riding list!
The coast, which runs the length of the Adriatic Sea from the Istrian peninsula through Croatia, is well known for its beauty and variety of terrain. There are many secluded beaches for swimming and sunbathing, as well as some of the area's most popular tourist destinations, including the stunning city of Dubrovnik.
The historic coastal region of Dalmatia is located just South of Istria. An overlooked Mediterranean paradise offering opportunities with excellent biking aplenty. Discover Croatia by land and by sea, adventuring by bike across the diverse coastline from harbors and beaches to coral reefs.
With Bikehike, our Dalmation Coast tour offers much more than just biking through the scenic views. Get a hands-on experience with our guided hikes and kayaking adventures. Sample traditional Croatian food and wines and even get an opportunity to experience a local cuisine cooking class.
See Croatia from a different perspective by kayaking underneath the Dubrovnik city walls or across the bay of Kotor passing through the rich history and discovering fishing villages and cold war era tunnels.
Check out our full Dalmatian Coast Tour Itinerary for more details of this adventure-packed tour.
3. E-Bike From Croatia To Montenegro
The use of E-bikes makes it possible to take on the challenges of the mountainous slopes through Croatia and the hillsides of the Western Balkans for visitors of varying experience and abilities as a cyclist. E-bikes can make any trip more enjoyable for groups of varying fitness or families who want to stick it out together.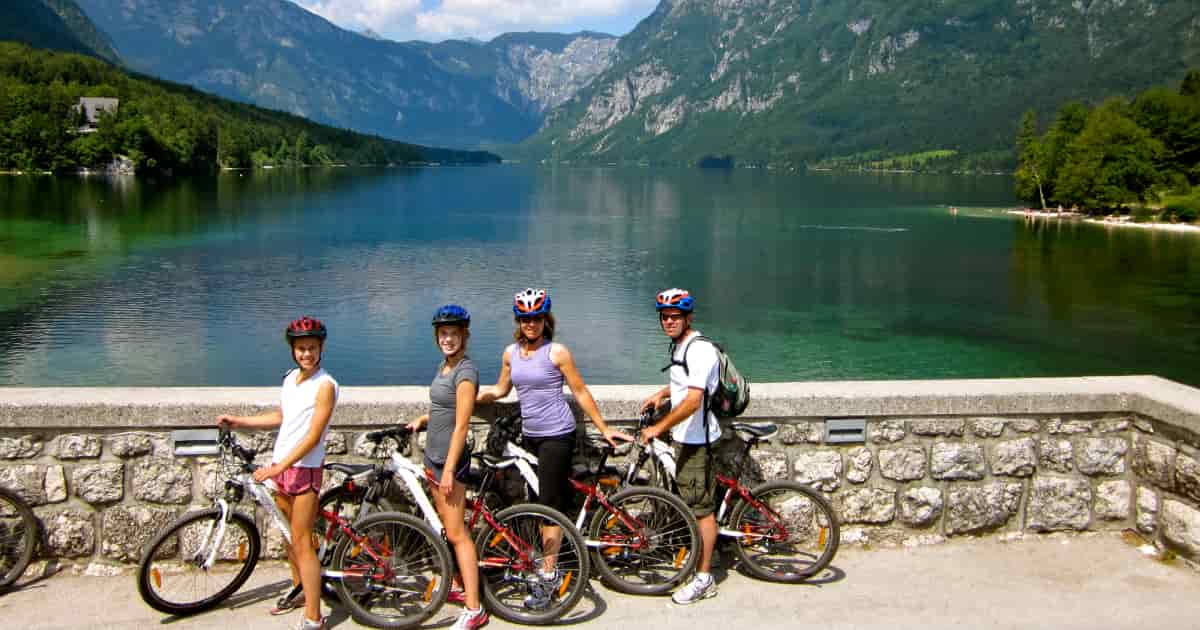 Discover our E-bike tour starting in Croatia passing the walls of Dubrovnik and making your way through Bosnia and Montenegro, cycling along the Peljesac peninsula, known as one of the Mediterranean's most scenic bike routes. As featured in Forbes's list of '5 new E-bike Only Tours', this culturally rich trip packs a big adventure.
This is an all-inclusive, wonderful trip for small groups and families to take in as much of the region in an entire week while still getting a hands-on feel for each location. And don't worry about packing too much, and certainly don't pack too little, as our support vehicles are on hand to transport luggage to each destination each day.
Download a copy of our Croatia to Montenegro Tour Itinerary to find out more.
4. Cycling The Istrian Peninsula
By far, the most popular cycling destination in Croatia.
Istria, in the North-west of Croatia, plays host to many biking tours and for good reason. The Istria peninsular offers visitors exceptional scenic views, an array of local food and wine, and a variety of cycling terrain for all levels of cyclists.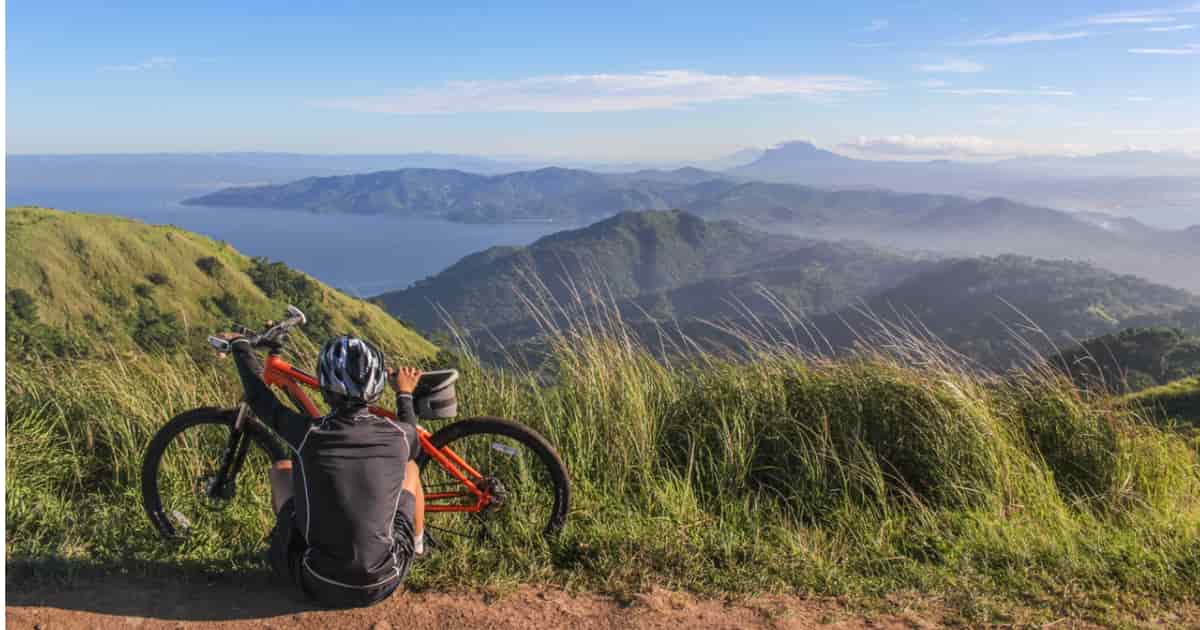 Experience a different world on your trip through the Istrian peninsular, stopping off in medieval towns, walled villages, and sample world-famous wines from the local vineyards.
If you plan your trip with us, our Alps to Istria tour involves more than just biking. We offer trekking to the beautiful Triglav National Park and even an opportunity to Kayak the water of Lim fjord.
5. Kayaking In Lim Fjord Vrsar
No trip to the Istria is complete without a chance to kayak, swim or snorkel the beautiful hidden beaches.
The Lim Channel is a 10km long sea inlet that cuts into the coast of Istria between Porec and Rovinj. The valley is one of Istria's most stunning features, with the surrounding valley walls becoming steeper as the water curves inland, reaching a height of 100m.
On our Croatian adventure tour we will make a stop at a beach to swim, snorkel and have a picnic lunch on a hidden beach. We finish our Istrian adventure with an evening in Porec and a final farewell dinner in one of the local restaurants.
6. Trekking National Park In Triglav
Triglav National Park is a nature reserve famous for its gorges and waterfalls, and stunning lakes. Our trip begins with a full day of trekking surrounded by nature above the village of Bohinj. Exploring the evergreen forests before eventually reaching the heart of the Julian Alps. You will finish the day by reaching a peak with a viewpoint of the Seven Triglav Lakes. It is a spectacular panorama of turquoise waters, limestone peaks, and giant boulders scattered across the surrounding area.
Once you have basked in the scenic setting you can set up camp in a mountain hut in a dormitory-style lodging overnight.
Pick up from the mountain hut for the second day of trekking through the pristine nature of Triglav National Park through to Bohinj Valley. We meander along undulating paths with wide-open views of the green pastures and surrounding the Julian Alps. The final part of the trek is through an evergreen forest. After the trek, we transfer by car two hours to Brda, a land of castles, vineyards, and small white churches, situated on the top of the hills overlooking the village.
7. Discover Dubrovnik
Dubrovnik is a UNESCO World Heritage Site, one of the most well-preserved medieval cities in Europe. It is also now one of the top ten most visited tourist destinations in the world. This is helped by its beautiful setting in the South of Croatia overlooking the Adriatic Sea, with a town surrounded by the preserved stone walls. The sense of history is palpable in the town's streets.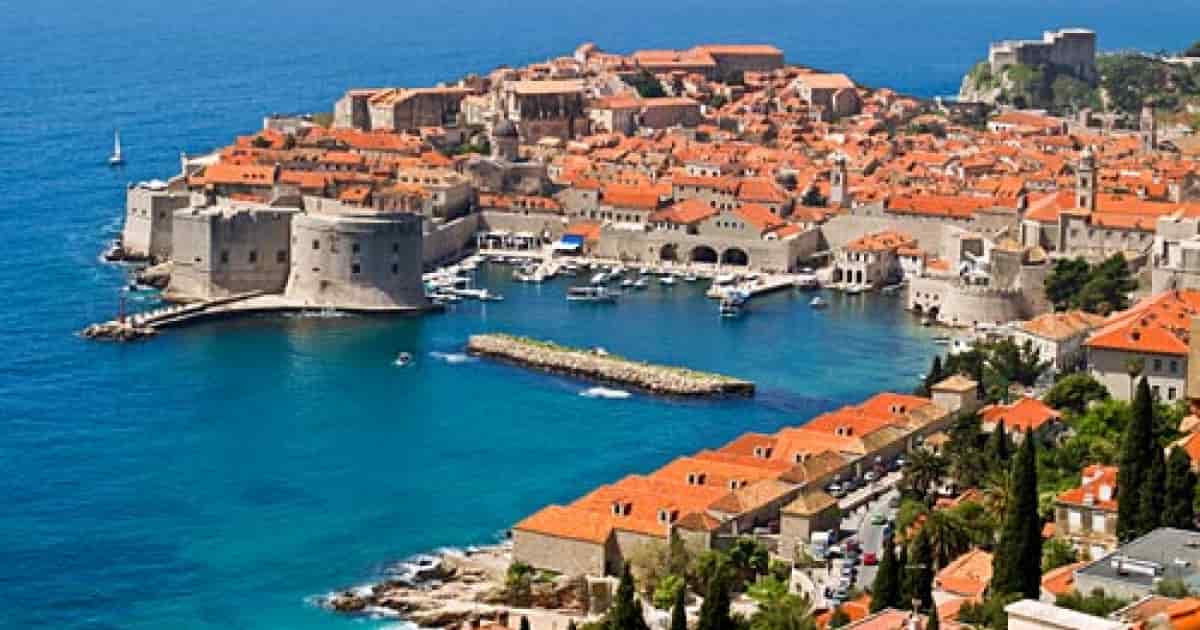 A walk on the old town walls is quite the experience and an opportunity to take in the scenic views and experience an unmatched piece of history. This is one of Dubrovnik's most famous attractions. It is around a 2-hour walk, as you can only go one way. When you see first hand the number of visitors you will be very thankful it is! It is usually best to save this walk for the afternoon as it can get quite busy each morning with cruise ships and ferries arriving from the local islands.
For avid Game of Thrones fans, there is a guided tour available to walk you through all of the sights used in the show. Given the popularity of Game of Thrones, you might be forgiven for having a sense of Deja Vu passing through the city. As Dubrovnik played a major part in some of the show's most famous scenes where Game of Thrones was filmed, so for any viewers or fans, the tour is an opportunity you can't pass up.
When in Dubrovnik you will likely spend most of your time within the City walls, yet for the adventure enthusiast, the Adriatic Sea offers some incredible moments such as cliff diving from the rocks of Old town, to Kayaking under the walls of Dubrovnik.
Explore the hidden coves and beaches around the city by kayak and cliff dive from some of the hidden caves away from the crowds and make the Adriatic sea your playground.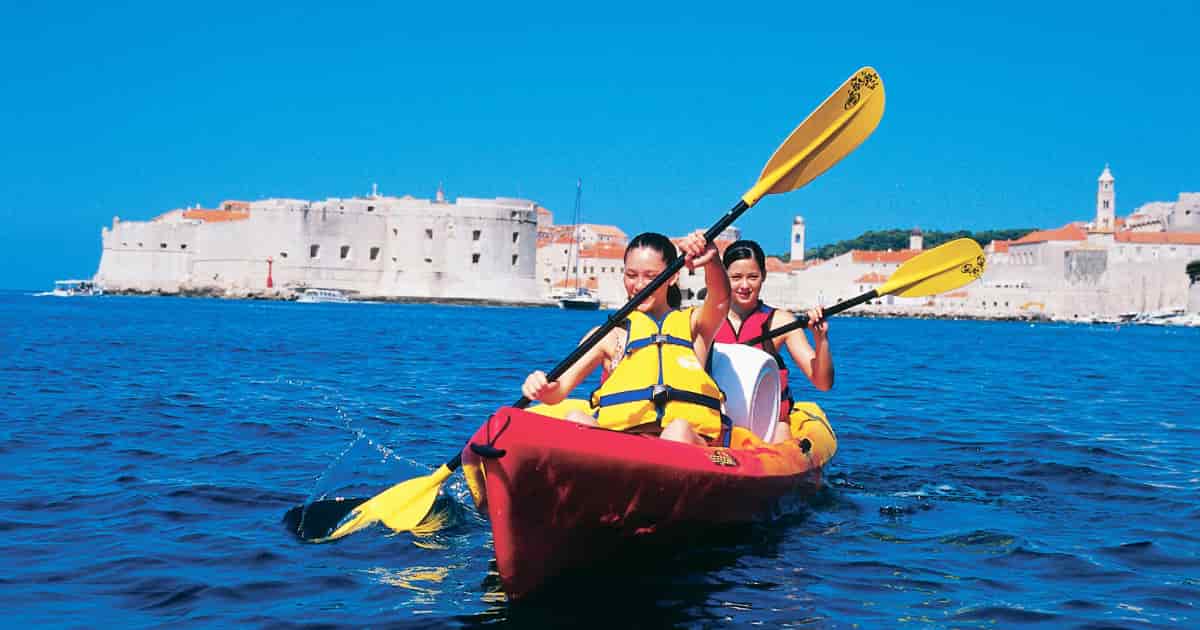 When in Dubrovnik you will certainly never be short of things to do and see. While it's easy to follow the crowds, many people will tell you some of the best things to do around the City are not featured in any tour guide. Here are BikeHikes 5 tips from us to experience Dubrovnik like a local.
Also be sure to check out Frank about Croatia's 50 things to do in Dubrovnik for an in-depth expert guide, from architecture to foodie tours, markets, beaches, and parks.
Explore the culture of Dubrovnik in all of its glory and soak in the amazing views, stunning architecture, rich and wonderful history in the trip of a lifetime.
8. Small-Group Bike Tours
Croatia is the perfect location to spend a cycling holiday with family or a group of friends. Riding along the beautiful Adriatic Coast is an undeniably serene experience, yet some of the most unforgettable moments are spent exploring the countrysides and national parks or even stopping off to take in the scenery.
The local restaurants and welcoming villages dotted throughout the coastal towns make it the ideal place to spend a relaxing evening traveling and town hopping at your own pace.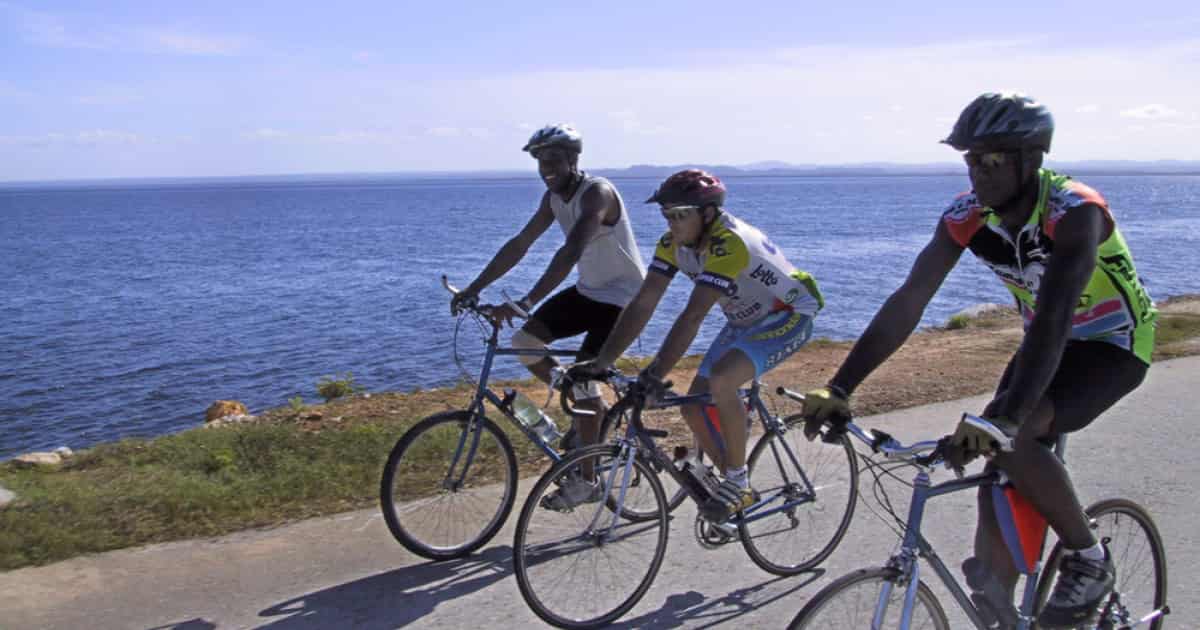 With us here at BikeHike you can tailor your dream trip to ensure you enjoy the perfect holiday. If you want to spend longer biking or spend your time hiking the national parks or beach and island hopping.
We can use our expert knowledge to help you create your perfect self-guided adventure tour of Croatia.
Croatian Laws For Cyclists
To have a more pleasant trip to Croatia when plannng for a bike trip, it is vital to familiarise yourself with the local laws for cyclists. When exploring Croatia by bicycle here are some important things to keep in mind: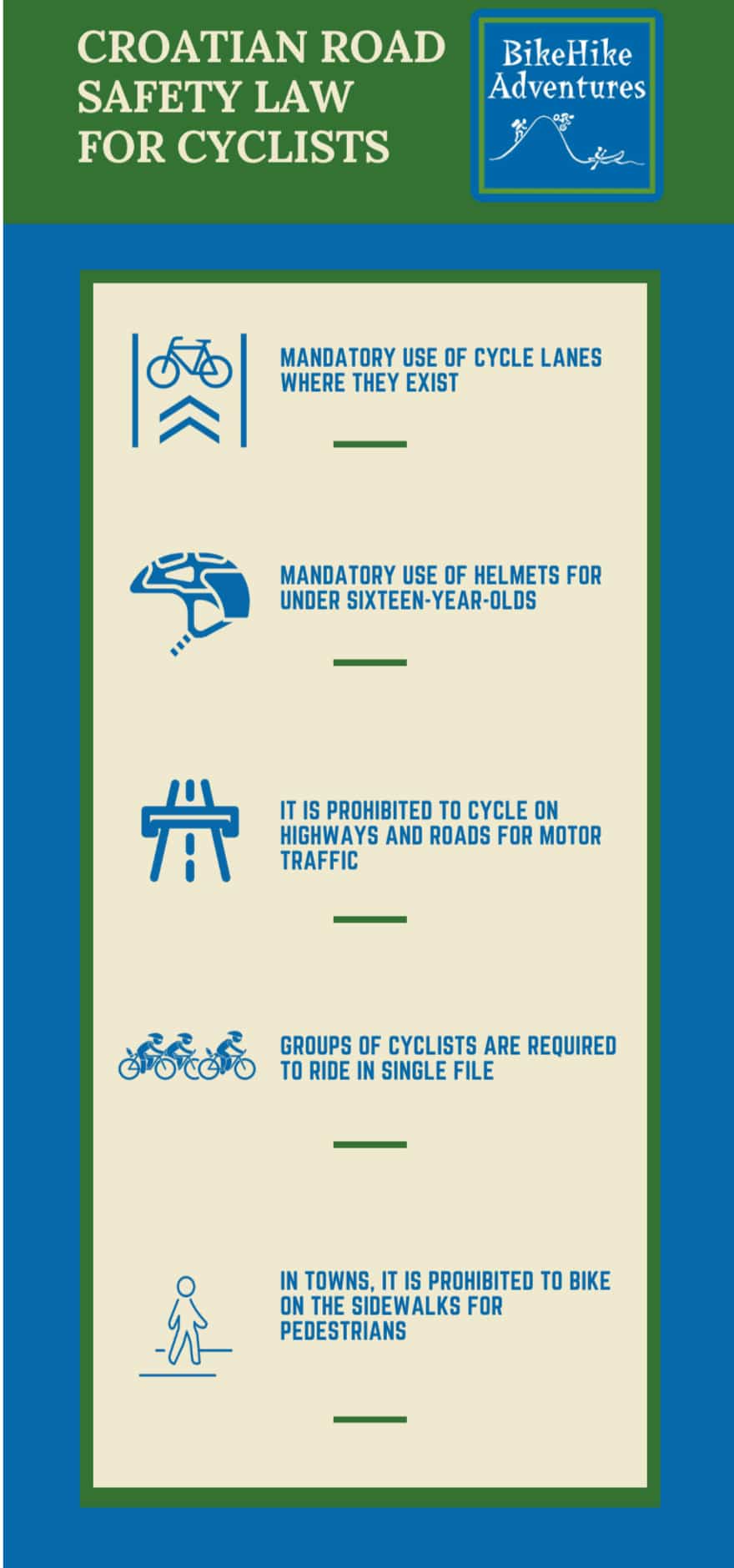 When To Visit Croatia
For a bike tour, coastal areas are best visited in spring and autumn as the temperatures are quite mild and you can ride all day. During the summer many visitors prefer to do most of their traveling during morning or evening hours.
Summer arrives in mid-June and of course, this is the warmest and driest time of year in Croatia. This is when the Mediterranean paradise really shines but also when everyone else has the same idea and pack the beaches and roads to enjoy the bars, restaurants, and beaches and catch a glimpse of the popular tourist attractions.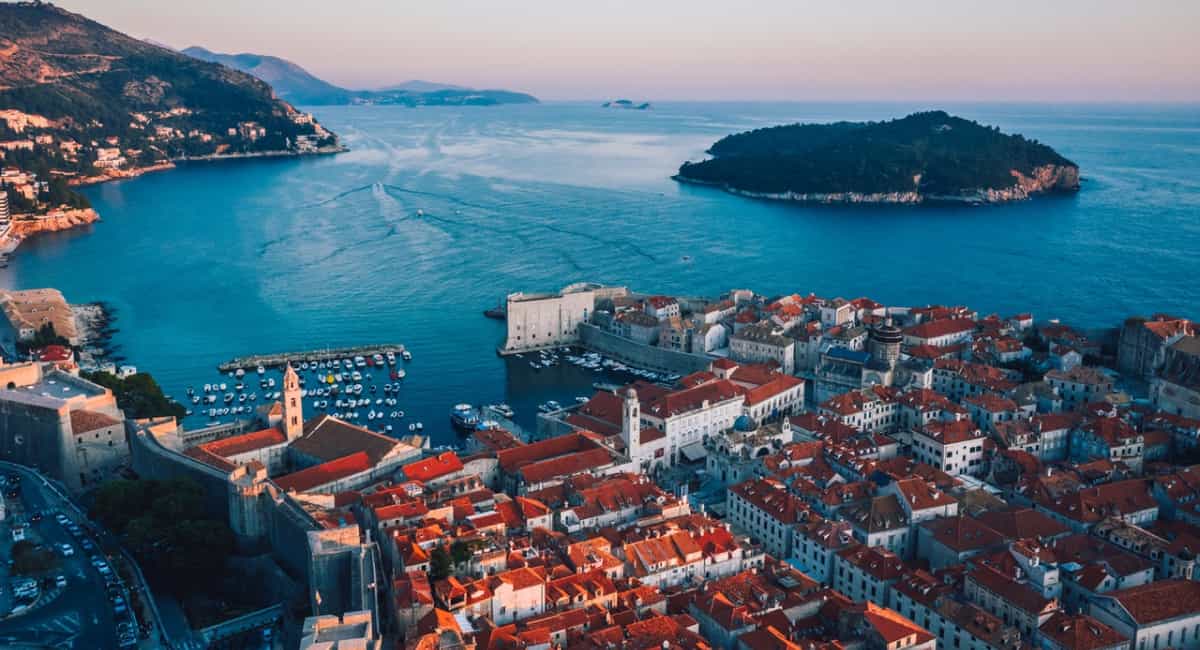 For a biking vacation, late autumn can be a perfect time to visit. From late August to mid-September the crowds will start to fall off yet the weather is still quite pleasant and only a slight chance of rain.
Whatever your reasons for visiting it is easy to fall in love with Croatia. To plan your perfect trip get in touch with us for our expert advice and guidance.
Happy Travels,
Trish Sare.
About The Author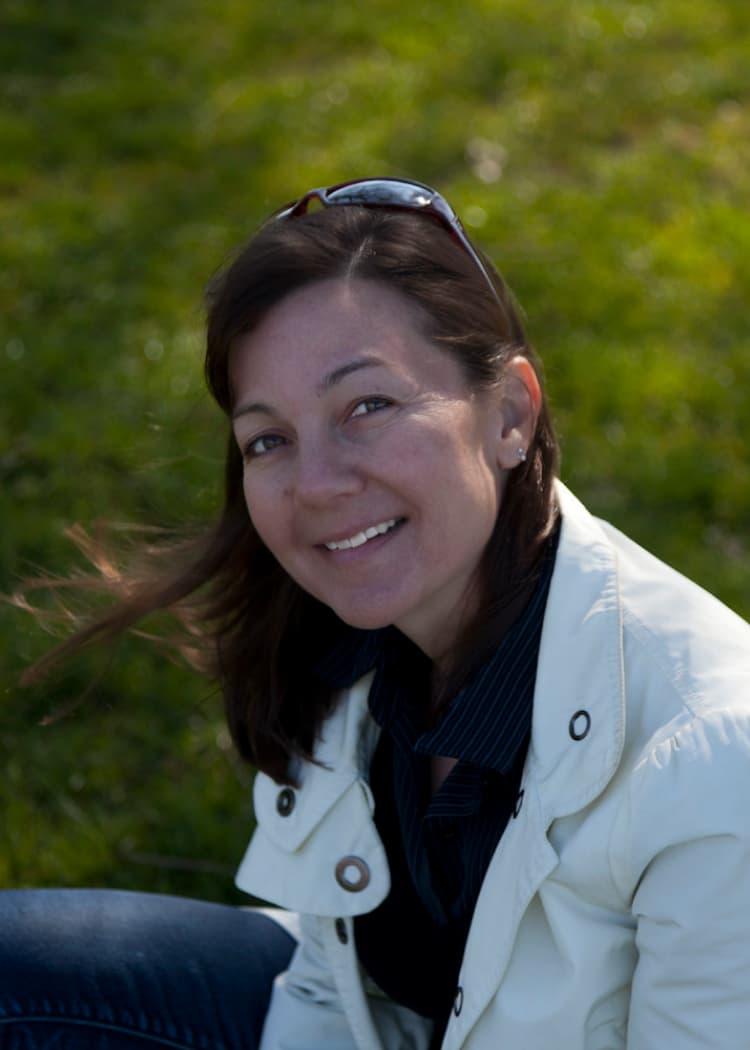 Trish Sare is the owner of BikeHike and a passionate outdoor enthusiast with over 30 years of experience as a world traveler. She's lived, traveled, and guided extensively in North, South and Central America, Europe, Oceania, Africa, and Asia. She has guided and helped to develop every one of our multi-sport holidays. In her spare time, Trish is usually outdoors either mountain biking, hiking, sea kayaking, trail running, or climbing. Trish has a passion for the world and all of the amazing cultures that inhabit it and does her best to immerse herself directly into their distinctive lifestyles.