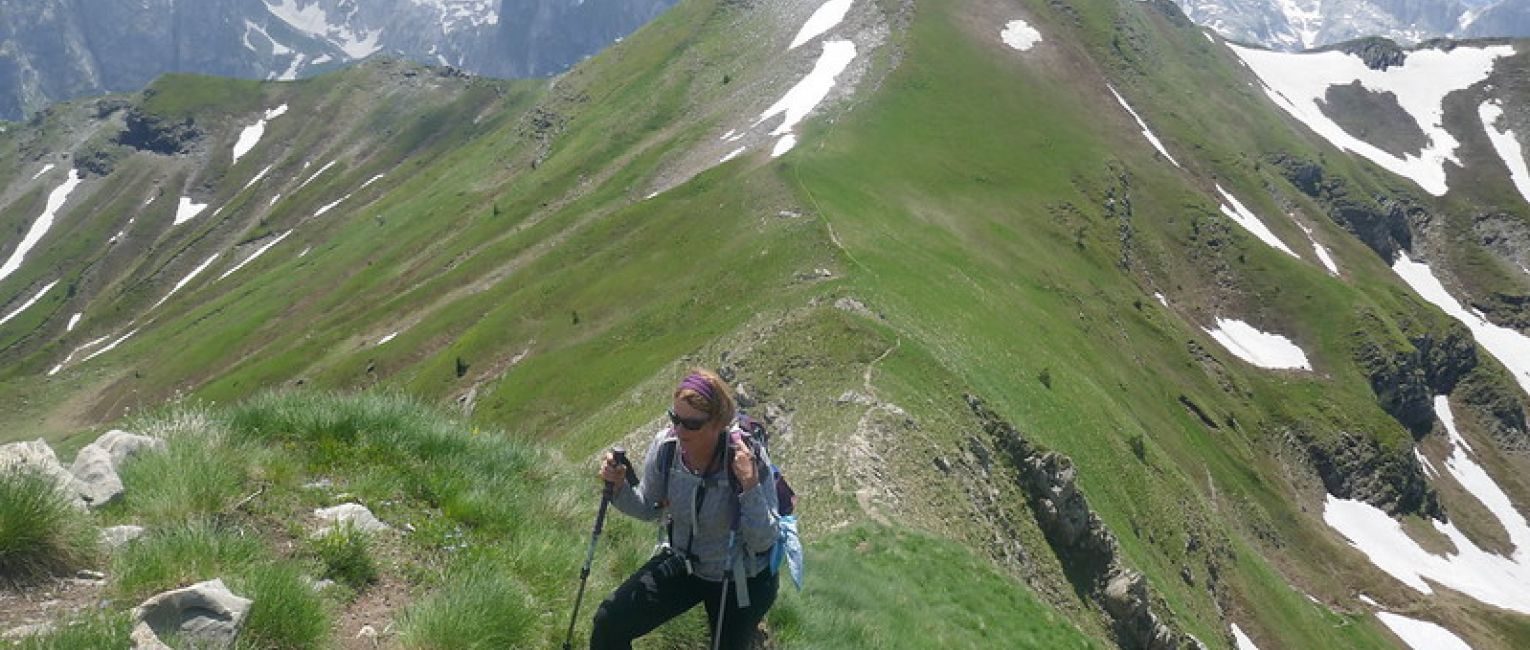 Ten Reasons To Add Albania To Your Travel Bucket List
Located in South-Eastern Europe, Albania offers an adventure filled with lakes, mountains, ancient Roman ruins, medieval monasteries, beautiful cities, and delicious food and wine. It is a great destination for those who crave an adventure that is off the beaten path and less visited by tourists, in comparison to other Eastern European countries. 
Check out our top 10 reasons why you should visit Albania: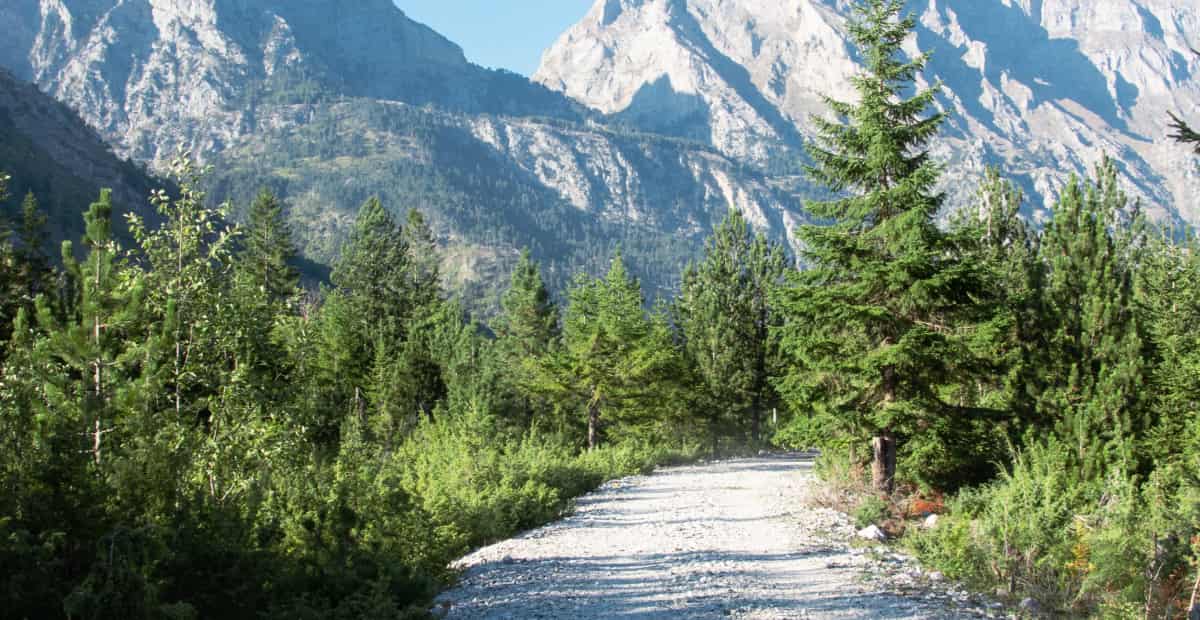 10 Reasons To Visit Albania
1. Hiking in the Albanian Alps.
The Albanian Alps (also known as the Accursed Mountains), located in the north of the country, are characterized by rugged mountains, crystal clear lakes, alpine meadows and small shepherds' villages with stone houses and wood tiled roofs.  There are numerous hiking trails to explore with the most popular route being from Thethi to Valbone. The panoramic views are out of this world! After a day of hiking, spend the night in a local guesthouse and enjoy a traditional home cooked meal.
2. Tirana.
Tirana is a fascinating city with a unique blend of old and new. After the end of communist rule, the city transformed all of its grey and dreary buildings into colourful works of art with interesting geometric patterns, bright colours, murals and graffiti.   There are several museums worth visiting in Tirana that help better understand the history of the country such as the House of Leaves, BunkArt1 and the National History Museum. End your day in the Blokku area, full of excellent restaurants, bars and shops.
3. Beautiful Beaches.
Albania's coastline along the Ionian Sea (also referred to as the Albanian Riviera) has several beautiful white sand and pebble beaches that are fairly unpopulated in comparison to other beach destinations in Europe. Enjoy swimming in the crystal clear turquoise waters, dine on fresh seafood and explore the traditional villages located in secluded bays. Don't miss the epic sunsets.
4. Friendly Locals. 
Albanians are very warm and welcoming and proud to show off all that their country has to offer.  Several times I found myself chatting with locals about their history, culture and love of food and raiki.
5. Historic Sites. 
Albania has a long complex history with former empires such as the Roman, Greek and Ottoman leaving their mark on the country. There are several sites of importance to visit in the country such as the fortress of Kruje, the Roman Ruins of Butrit, ancient bazaars that used to be bustling markets, bunkers from the communist era, and byzantine churches and monasteries. Don't miss the House of Leaves and BunkArt1 museums in Tirana that explain what Albania was like during the communist era, or the National Skanderbeg Museum in Kruje, a museum dedicated to the honour of Skanderbeg, a national hero in Albania who defended the country from the Ottoman invasion in the 15th century.
6. Food and Café Culture.
The cuisine in Albania is diverse with influences from Greek and Italian cuisine. Some must-try local dishes include Byrek (pastry filled with meat, cheese and/or vegetables) and Fergese (a baked vegetable and cheese dish). If you are visiting the coast, be sure to feast on the local seafood and if visiting the countryside, be sure to dine at one of the farm to table restaurants that highlight the local organic food in the region. Cafés are also abundant in the country, so make sure to take some to relax and enjoy a coffee on a patio to relax and people watch. Finish your day with some raiki, the national drink.
7. Architecture. 
Due to Albania's rich past, the architecture is varied from well preserved Ottoman houses in the town of Berat to brightly restored communist era apartment buildings in Tirana. Be sure to visit one of the UNESCO World Heritage Sites, such as Butrint, an important archaeological site in Albania that dates back to the prehistoric times. The ruins at this site include ancient Greek and Roman ruins, an amphitheater and fortified walls.
8. Natural Beauty.
The natural landscape of Albania is beautiful and diverse with snow-capped mountains, dense forest, crystal clear lakes, dramatic coastline along the Ionian Sea with beaches and cliffs, and natural springs for swimming (such as Syri I Kalter). It is the perfect destination for those looking for an active adventure with several outdoor activities including hiking, rafting, biking, snorkeling, and kayaking.
9. Few Tourists.
Albania is still relatively unexplored and untouched by mass tourism. There are plenty of days you might go without seeing another tourist, especially when hiking in the mountains or in some of the rural villages. Chances are fairly good that you will have the trails to yourselves.
10. Affordability.
Adventure travel doesn't have to be expensive. Albania is extremely affordable and great value for the money you will spend. You can easily eat three-course meals and enjoy a bottle of wine every night without breaking the bank. The hotels are also reasonably priced for the services you receive. Your travel budget will definitely stretch a lot longer in Albania compared to other European countries.
Experience what Albania has to offer on our Custom and Private trips, or on our 9-day Peaks of the Balkans, Hiking the Albanian Alps Adventure.
Happy Travels,
BikeHike