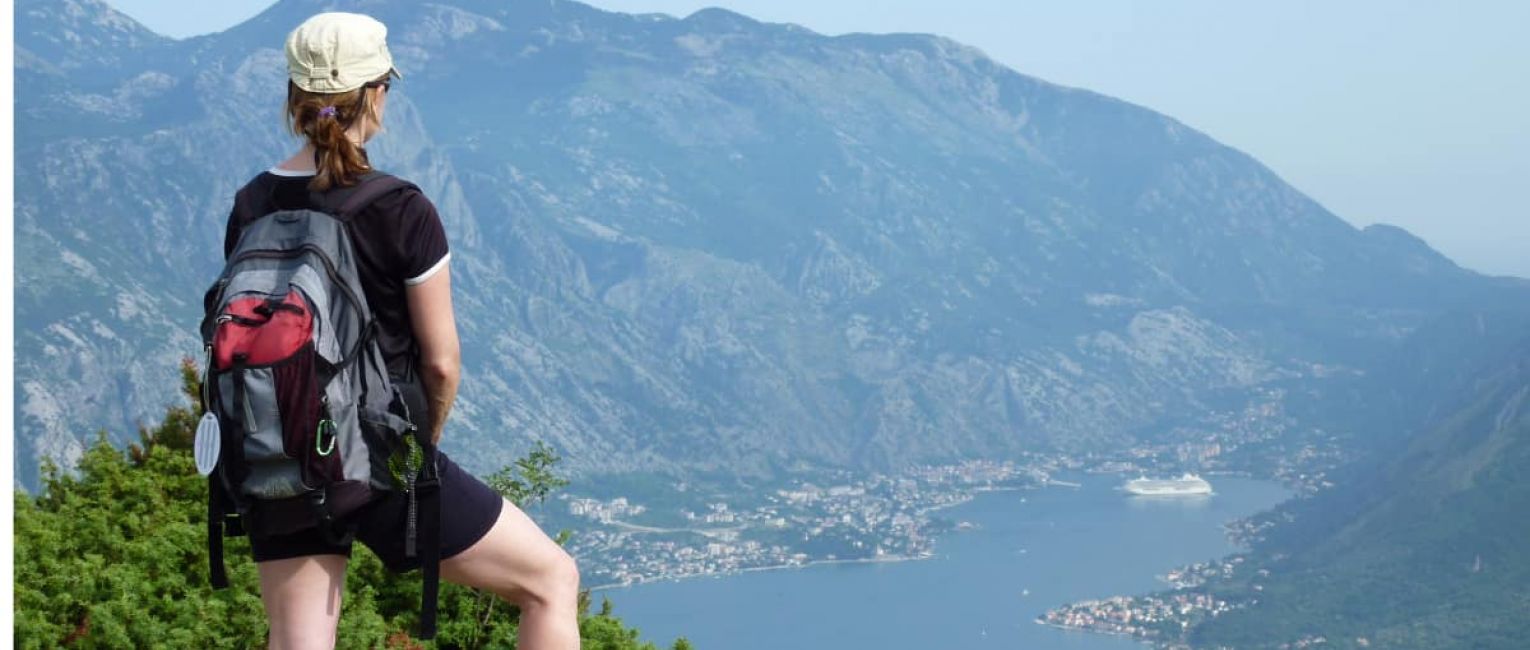 Travel Solo Tips: The Benefits of Traveling Alone
While the idea of traveling alone can be intimidating to some, it's also liberating.
You have more time to take detours, to meet locals, and to go at your own pace. The mistakes you make are your own while the victories are all that much sweeter.
Many describe traveling alone as a special, all-encompassing experience but for solo travelers it can be difficult to plan ahead. Where do you even start?
If you are looking to plan the solo adventure trip of your dreams and meet like-minded people along the way, this article might be for you.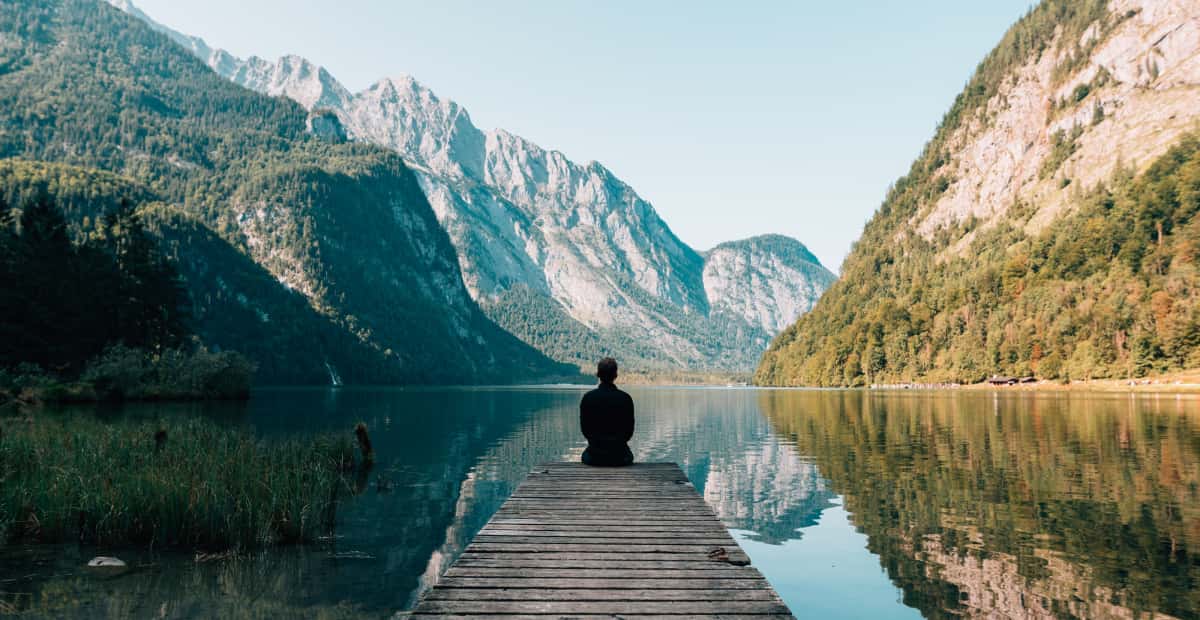 Benefits Of Traveling Solo
The idea of traveling solo might seem daunting to some people. There are, however, many benefits to traveling alone. 
Confidence: Getting lost can be the start of something new. This world is vast and amazing with no shortage of opportunity. That's why, if you get the chance, don't be afraid to explore it!

When you feel confident in yourself there is no limit to how much fun you can have or how far you can go in this world. But to push yourself you first need to feel confident. And dealing with new experiences independently will give you that confidence in yourself.

Independence: Taking in an unfamiliar culture on your own terms makes you feel more independent and centered, as you learn to depend on yourself rather than others. Become more flexible in what you think is best for you. When you travel alone to new places, not everything will always go to plan so how will you solve it on your own? Not only will you feel more independent but along with your newfound confidence you will be much more decisive in important moments and open yourself up to new opportunities by trusting yourself rather than relying on others.

Compassion: You're fortunate to be able to travel and explore the world. As you travel, you'll come into contact with people from all walks of life and you'll experience different cultures first-hand rather than seeing things through movies or seeing it in the news.

This can give you a greater understanding of the challenges and struggles that others face daily. Other times just experiencing a new culture will make you appreciate the simple things that we may take for granted.

Understand and Find Yourself: It's never too late for change. As you travel alone, you will learn things about yourself that you didn't know before. Exposure to new cultures and traditions can spark something you never thought about before.

Maybe photography was never your thing, or you never got the chance to surf, what about some new cuisine with recipes you might never find at home. All of these new experiences can open new doors while you travel.

Traveling solo will help you understand your strengths, your weaknesses, and even help you discover new interests.

Discover A New Taste: Culinary travel is on the rise, and for good reason. Through food, you can learn about a destination's history, tradition, and culture. Food and recipes can play a part in preserving cultural identity, as recipes are passed down through generations, some have changed and some stay the same.

Some tell a story of immigrants searching for a new life, bringing with them a piece of their homeland, while others tell stories of a destination's traditions and beliefs. Some recipes contain ingredients unique to a town or country, while recipes can change from village to village.

Learning about local food as you travel can give you a deeper understanding of a destination more so than the landmarks and heritage sites.

And the best part is, taking a recipe home can transport you back to your travels and leave you with stories you can share with food.
Tips For Solo Travel
Solo travel allows you to be in control and really decide what sort of things you want to do and how you want to do them, with no restrictions or limitations on what sounds fun! Here are some tips to help you make the most out of your trips.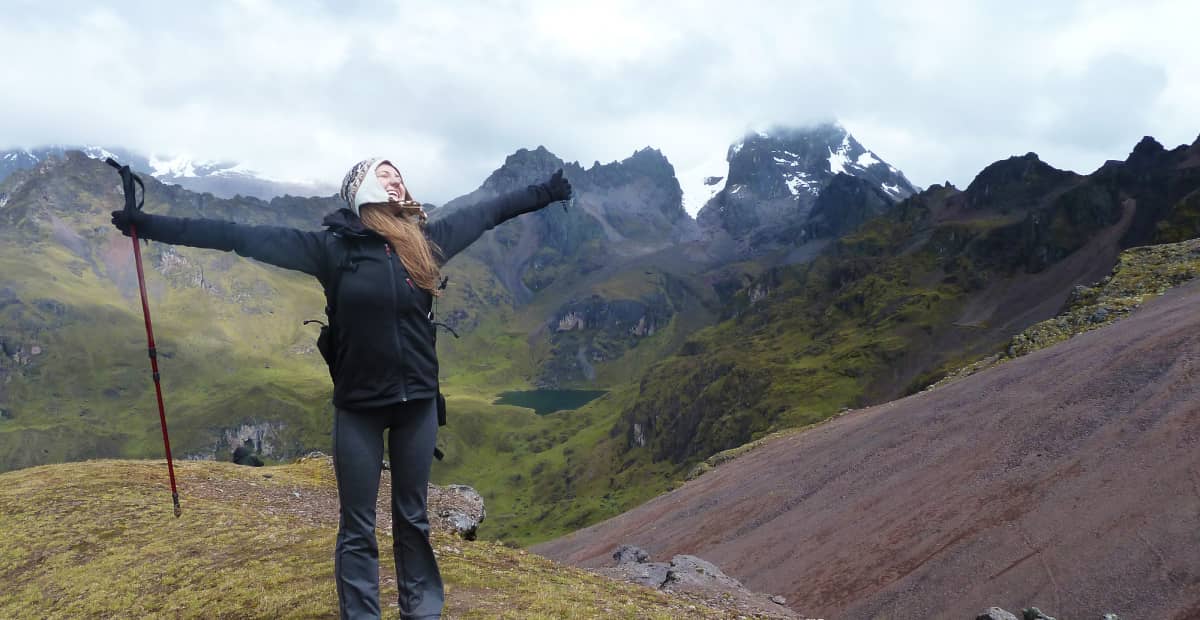 Research
Knowing what to expect once you arrive will make you feel far more comfortable and less anxious about exploring a destination alone.
Find out where the restaurants and bars are, where to find (or avoid) the crowds of tourists, is public transport accessible, what time the amenities open and close at.
It is also a good idea to plan ahead and try to arrive at a new destination during the day. Once you plan and review before you arrive you feel almost at home knowing you can easily plan your days from start to finish.
Arrival Time
If you arrive when it's dark it can be easy to get lost. Most places can be closed and a lot of rural destinations tend to shut down early. It can be eerie and unsettling especially around bus and train stations and if you get lost there might not be anyone around to help.
When traveling alone, it's easy for simple things to go wrong, just make sure they go wrong at the right time!
There's An App For That
Most destinations have a public transport or travel app that shows public transport points and routes. Before you arrive it is always a good idea to download an app and have a quick play around to get used to how it works.
You can also utilize Google Maps which can still work without Wi-Fi. Before you arrive, familiarise yourself with all the sites and amenities you want to visit and make a marker on your map. Even if you get lost and language may be an issue, you can always just use your phone and point at where you want to go if you do get lost.
Which brings us to the next tip.
Learn The Lingo
There are some key phrases you should always have when you visit a new destination.
"Hello"," Can you help me" "Goodbye", "Please", "Thanks". These few words and phrases can be extremely helpful for any situation from getting lost to ordering food. And the locals will always appreciate you making the effort to communicate in their language.
You can always use Google Translate or DeepL to pick up any phrases you might need on the go.
Learn A Skill
When traveling alone, there is always the downside of well... always being alone. However, if you take a class such as cooking or decide to learn a new skill such as kayaking or horse riding, you are generally part of a group.
Floating in and out of groups and being active in new experiences can help you feel less alone and you may even make some new friends and travel buddies along the way. And at the very least you have a new skill to bring home!
Share On The Go
Traveling alone is all about experience and exploration. But it's always great to share your moments and stories as you go. After all, traveling is about the story along the way.
Get some pictures and stories on social media and share your experiences with others so you don't have to feel alone while you travel solo.
You never know, you might have some friends and family who have been to your destinations before who can also share some tips and advice.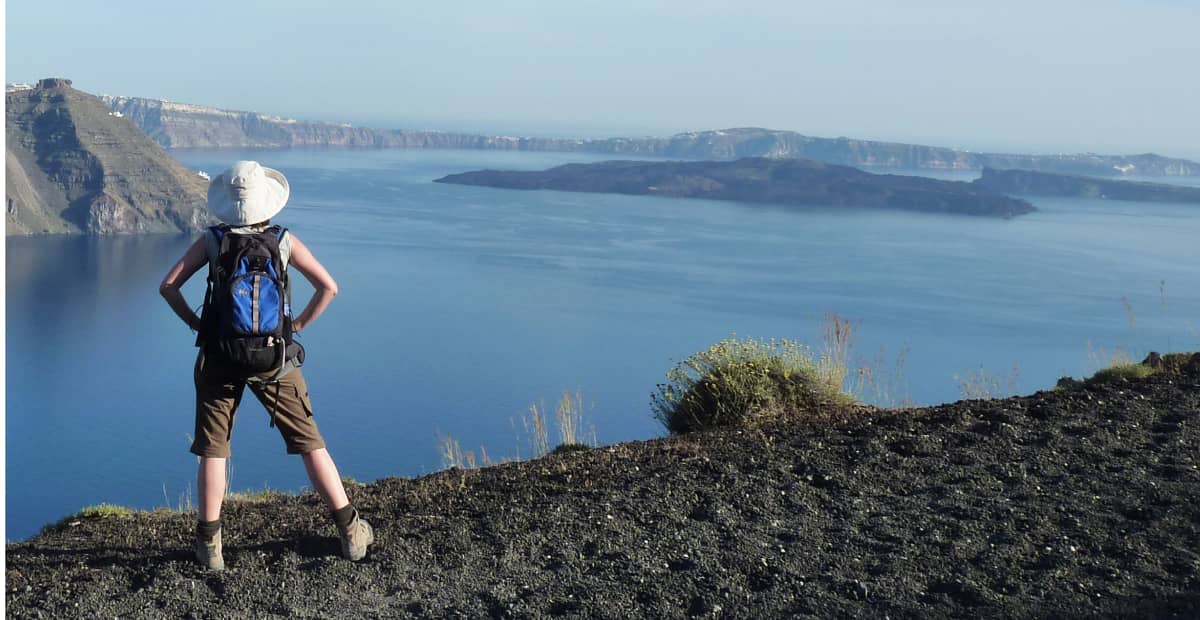 Secure Your Details
One aspect of traveling that is always overlooked! Make sure to keep yourself secure online, after all, you wouldn't want your handbag or wallet stolen while traveling, so why not show the same attention to your online details too.
Make sure to use a VPN for travel if you're going to be using public Wi-Fi or if you expect you'll need to do some online banking or use your credit card through a phone or laptop. It's good practice to keep these details safe! And generally, you will be using shared and public Wi-Fi on the go, and unfortunately, it is very easy for someone to get access to your online data this way.
It's not something we would normally think about when traveling, but having a VPN has a lot of benefits such as:
Protecting you from online theft and allowing you to safely use your credit cards on public and shared Wi-Fi connections.

You can access websites and Google search in English when in a different country using another language.

You can also access certain Apps or even streaming services such as Spotify and Netflix if they are blocked in your destination.
Be sure to check out this list of the best VPN providers to protect yourself and your data on your travels.
How To Budget
Search for shoulder season travel and off-peak trips to save on costs. These trips are often a far more authentic experience away from tourist traps and mass crowds which are generally more suited to solo travelers.
Transportation: Usually the biggest expense when traveling is the flight. You can often find a good last-minute trip but if you really want the trip of your dreams you probably want to plan ahead. So getting affordable flights and traveling around your destination will be your biggest cost factor. Where possible, try to book this well in advance to get the best price.
Accommodation: You can work out your average cost of accommodation by getting the quotes you find online and multiplying them by the number of nights you are staying.
When finding the right accommodation you should think about how you want to spend your time when you wind down. Do you want a social hub or just let your head hit the pillow after a long day?
If you want to stay in a hostel you are guaranteed to meet new people from all over the world at an affordable price. But if you want that comfort and time to yourself it might be best to put some extra budget aside for a hotel. Or mix and match for the best of both worlds.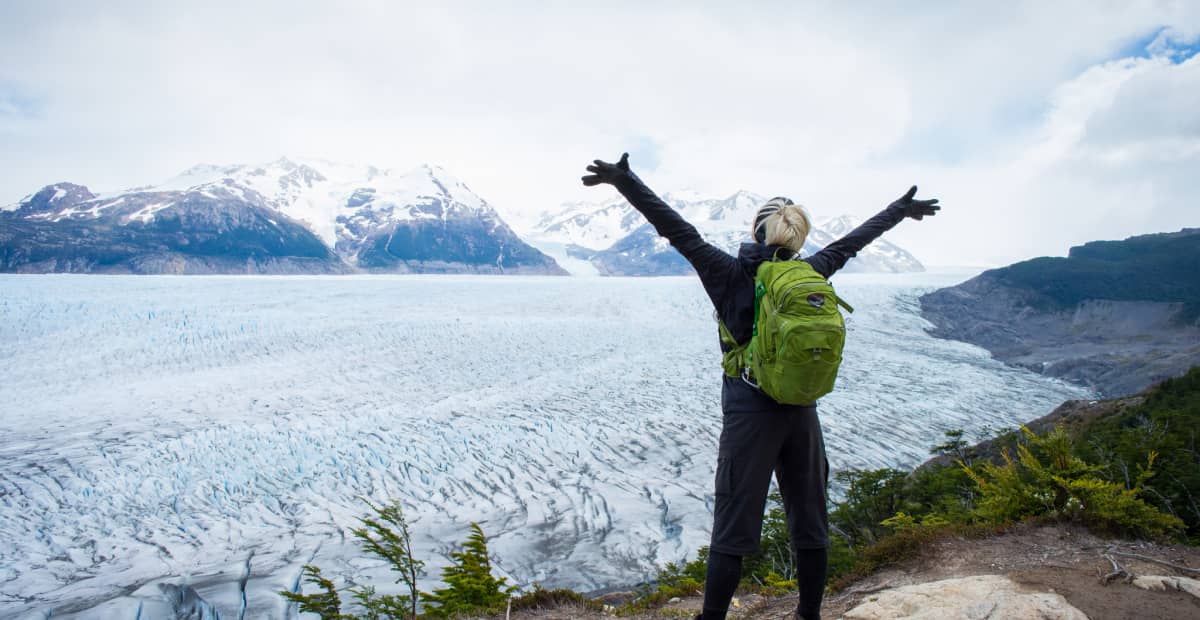 Travel Insurance For Solo Travel
Travel insurance, especially as a single traveler is fundamental for any trip. Anything can happen, and anything can change.
If you don't have insurance, YOU are responsible for everything that happens, and that can be very expensive. Luggage can be lost at the airport, you might drop your phone on a hike, you might even have to cancel your trip before you leave home. Anything can happen out of your control.
Travel insurance can cover a lot of this, but not all insurance is a one size fits all package.
You will need to research what insurance you are getting and shop around for different providers. It can be time-consuming, and you might think it's a lot of work for something that might not even happen. But, it is well worth the time and money spent.
For Canadian travelers, World Nomads is a trustworthy supplier that offers a wide variety of packages and is a great place to start to see what you might need.
For U.S travelers, TravelInsurance.com is a well-known and reliable website, as well as Redpoint Insurance who are highly trusted by us here at BikeHike.
And for Covid insurance packages, Forbes has put together an amazing list of what you need and what you should look for in the event of restrictions and cancellation packages on your trip.
Solo Dining
One aspect of solo travel that people are a little apprehensive about is eating on your own.
Many people will tell you it's one of their toughest challenges as a solo traveler, but once they actually eat alone for the first time they're surprised there was any stigma to it at all.
Eating out is generally attached to social events and get-togethers. However, solo dining is becoming a growing trend in recent years. In fact, 15.4billion people booked a table for one in 2019, so you certainly won't be the only person eating at a table for one when you make your booking.
Bring a nice book, and take time to savor your meal, or even strike up a conversation with the servers who are often more than happy to give advice and tips to travelers.
But most importantly, remember there is no stigma attached to dining alone. And you don't have to worry about speaking with your mouth full!
Group tours for solo travel.
Solo travel does not mean you have to travel all alone. If you are someone who would like to experience a journey with a group of community-minded people but are traveling solo, joining a pre-planned group adventure may be right for you.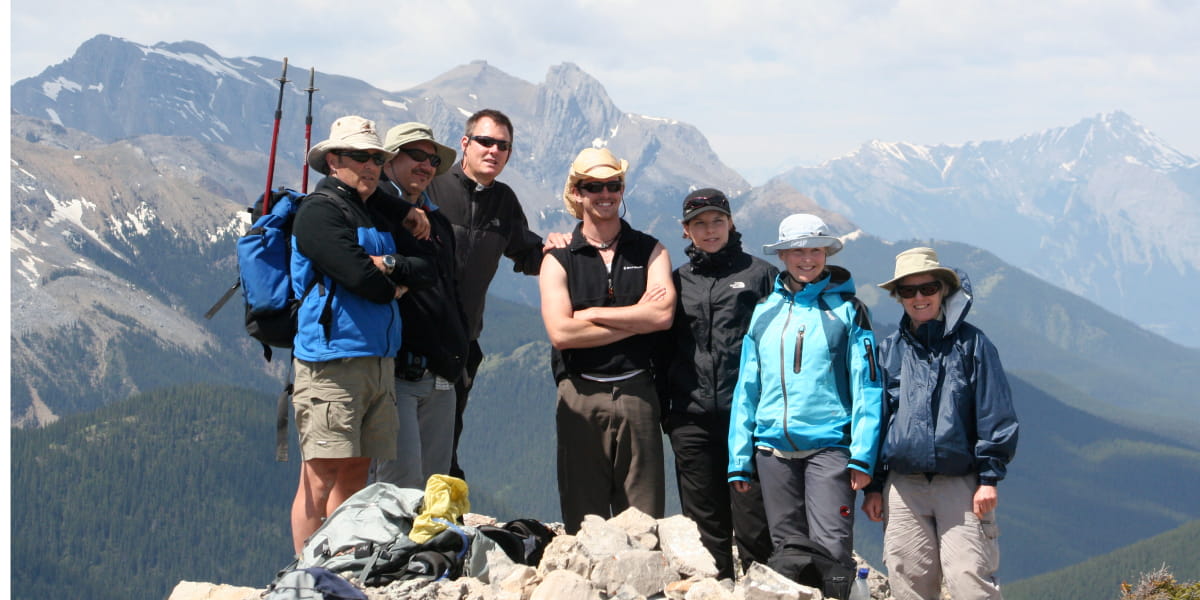 At BikeHike Adventures, we offer single travelers the opportunity to join travel groups on hiking and biking tours, meet new people, and share the vacation of a lifetime in 30+ destinations worldwide, from Central America, South America, Asia, Africa, and Europe.
Joining a pre-scheduled trip as a single traveler gives you the chance to engage with the world on a level not possible when traveling alone.
Be sure to check out our list of scheduled adventure trips and you can get in touch with any questions you might have.
Happy Travels,
Trish Sare.
About The Author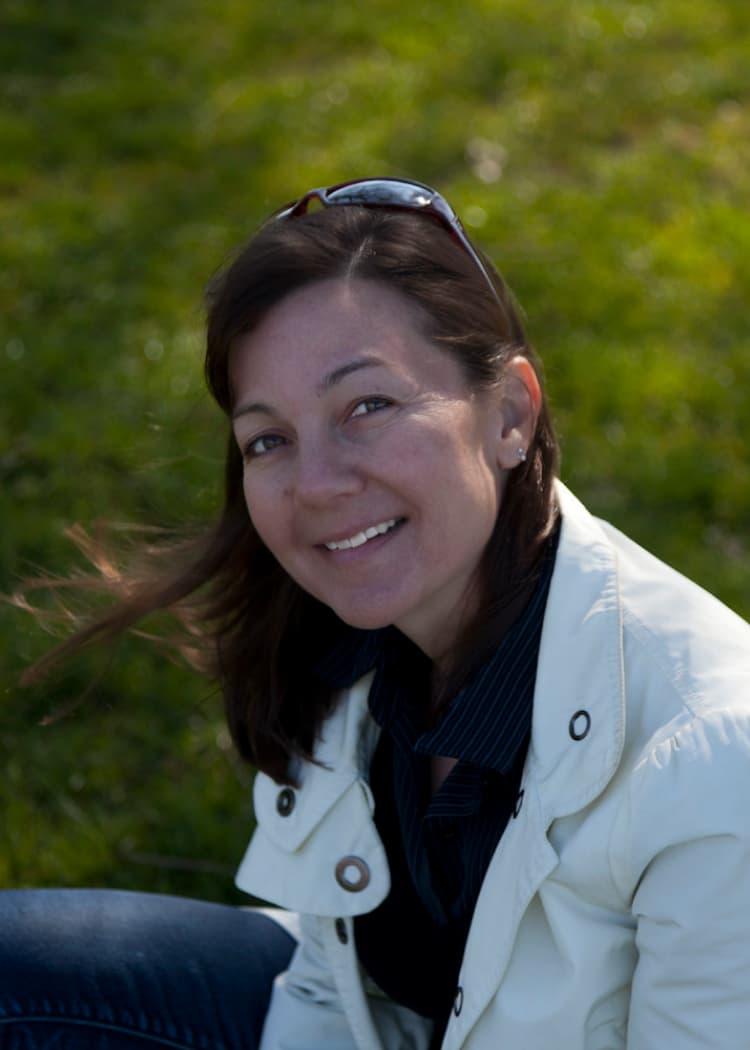 Trish Sare is the owner of BikeHike and a passionate outdoor enthusiast with over 30 years of experience as a world traveler. She's lived, traveled, and guided extensively in North, South and Central America, Europe, Oceania, Africa, and Asia. She has guided and helped to develop every one of our multi-sport holidays. In her spare time, Trish is usually outdoors either mountain biking, hiking, sea kayaking, trail running, or climbing. Trish has a passion for the world and all of the amazing cultures that inhabit it and does her best to immerse herself directly into their distinctive lifestyles.