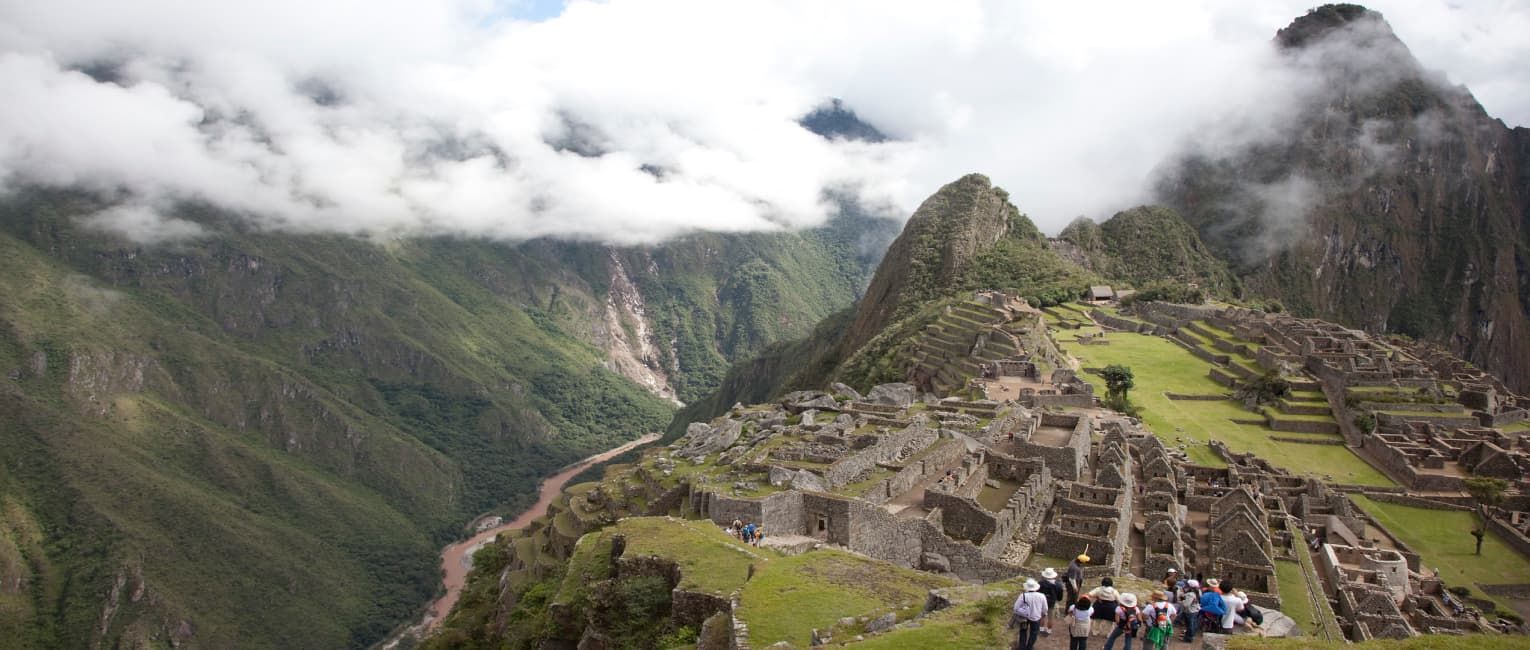 Machu Picchu Updates 2023
As of February 15th Machu Picchu has finally reopened after being closed for nearly a month due to nationwide protests. 
The closure on January 21st was deemed necessary to preserve the historical heritage amidst the demonstrations and protests against the Peruvian government in the surrounding areas.
The Management Unit of the Historic Sanctuary of Machu Picchu (UGM) has established the tentative date after a meeting last week in order to resume tourist activities and to address the economic damage caused by the closure to the inhabitants of the area. 
However, the reopening will still depend on the safety and transfer of both national and foreign tourists being guaranteed in the Cusco region.
This recent update on its reopening comes after the Cusco Chamber of Commerce reported an 80% drop in reserved tourist packages due to the ongoing political conflict in Peru. 
The Cultural Minister Leslie Urteaga explained that keeping tourism away from the Cusco region meant losses of up to US$ 1.3 and 1.5 million, and that closing Machu Picchu would portray a negative image of Peru to potential tourists.
Leslie Urteaga also spoke in detail about a plan to recover the country's image abroad, which is expected to be presented in the coming months.
A significant tourist attraction for Peru, the reopening of the site is expected to bring a boost to the local economy and provide a glimmer of hope for the country's struggling tourism industry.
The train service from nearby Cusco, which serves as a key transportation hub for visitors, has already resumed operations since Feb 13th, making it easier for travelers to access Machu Picchu. 
However, visitors should be aware that new safety protocols will be enforced to ensure the well-being of both tourists and staff. Only a maximum of 2,500 visitors will be allowed to access the site each day.
There are also expected to be many delays, from airport security, to road blocks, as protests are still ongoing. However, the region is still perfectly safe for visitors as the protests are purely aimed towards to Peruvian government.
Current Status Of Transport In Peru
Cusco & Sacred Valley: 
> All operations, including bus services and trains are running normally.
> Machu Picchu is reopen along with all 5 circuits with a daily limit of 2500 visitors.
Arequipa and Colca Canyon:
> All operations running as normal.
Lima:
> There are partial closures and delays due to protests.
> All operations are running as normal with delays expected.
Puno and Lake Titicaca:
> Unfortunately, public transport is not currently running here, and roads are reported as impassable. 
> The airport is also closed.
Machu Pichu 2023
We can only hope the closures and current unrest don't put off visitors from going to the magnificent site.
The Machu Picchu closure served as a reminder of how tourism, a major component of the Peruvian economy, was heavily impacted by the current unrest. And even that short closure could have a significant impact to the country's economy and one that could have a lasting effect.
Machu Picchu, which typically welcomes millions of visitors each year, is a remarkable example of Inca architecture and engineering.
The reopening of Machu Picchu is an exciting development for both locals and tourists alike, and represents a promising step towards the recovery of Peru's tourism industry.
We will keep you posted on all happenings in Machu Picchu as soon as we know more.
We have also spoken in detail about the most recent changes, regulations, and rules surrounding Machu Picchu, and will keep this information as up-to-date as possible.
Safe Travels,
Trish Sare.