Is Croatia Safe To Visit?
Croatia is one of Europe's most popular tourist destinations, and with 18.9 million visitors in 2022; it's fast becoming a favorite travel destination for so many travelers. 
But is Croatia safe for travelers? 
Fortunately, according to the US State Department, street crimes such as pickpocketing are rare in Croatia, and Croatia has a level 1 travel advisory level which is the safest level for travel.
Croatia is also ranked the 15th safest country in the global peace index for 2022.
In fact, only 0.3% of all criminal cases filed in Croatian courts were violent offenses – making it one of the safest countries in Europe!
We've been running adventure trips to Croatia for a number of years now, and these stats don't surprise us. Each visit, the people have been exceptionally friendly and welcoming, and we have never felt unsafe at any time.
That being said, much like anywhere in the World, there are still some risks when traveling.
So, if you're planning a trip to Croatia, here are some useful tips and advice for staying safe during your trip – from public transportation to general precautions and what to avoid, so you can feel confident knowing that your next trip to Croatia will be filled with all the right memories.
Is Croatia Worth Visiting?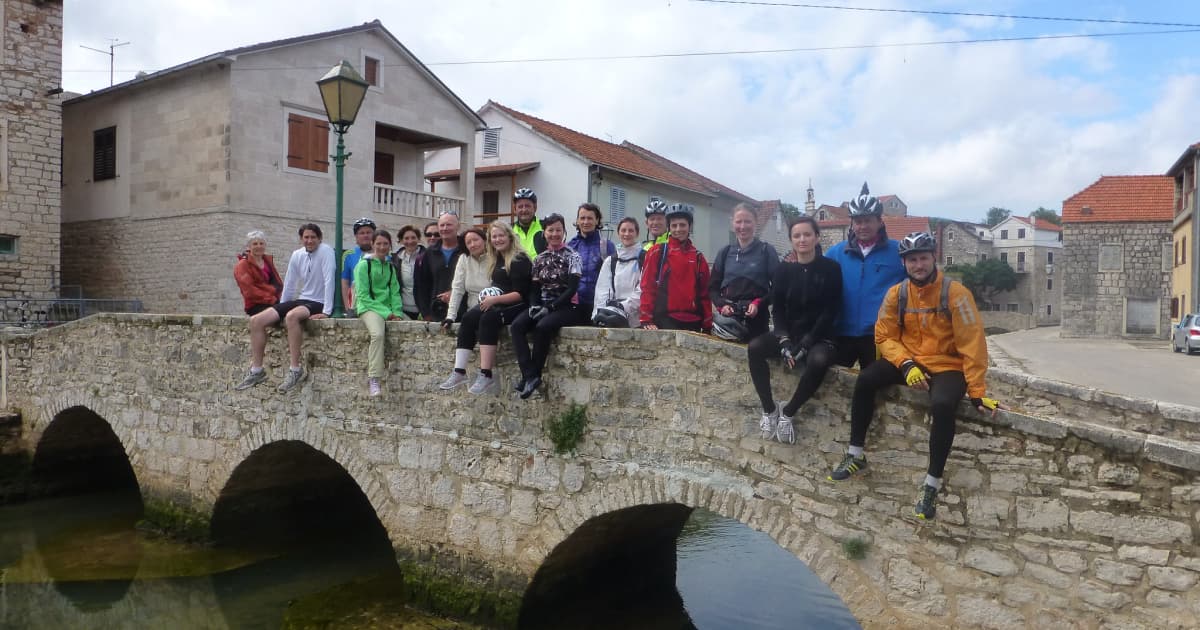 Croatia is an increasingly popular destination, and year after year, more travelers ask us about visiting here. Its stunning coastline, rich culture, and vibrant cities have made Croatia a go-to spot for tourists worldwide. 
Croatia is packed with history, culture, and amazing scenery for you to explore.
But it's not just the scenery that is so captivating; for me, it's the people and the rich history that make this country truly special.
For outdoor enthusiasts, Croatia offers a myriad of adventures, from mountain biking and hiking off the beaten path to kayaking the crystal clear oceans. 
Imagine exploring the rugged terrain of Croatia's mountains on a thrilling mountain biking adventure, or hiking through breathtaking national parks, discovering hidden waterfalls and serene lakes. 
And for those who want to make the most of the coastlines and adriatic sea, kayaking around Croatia's pristine coastline is an experience you'll never forget. We highly recommend kayaking across the stunning Bay of Kotor to explore mysterious Cold War-era tunnels and 14th century fishing settlements.
Croatia is also home to some of the most incredible medieval cities on the planet. It's well worth taking a stroll through the walled city of Dubrovnik, where you can lose yourself in the history and beauty of the city.
We cover the most adventurous things to do in Croatia if you're looking for some inspiration for your trip.
Overview Of Travel Safety In Croatia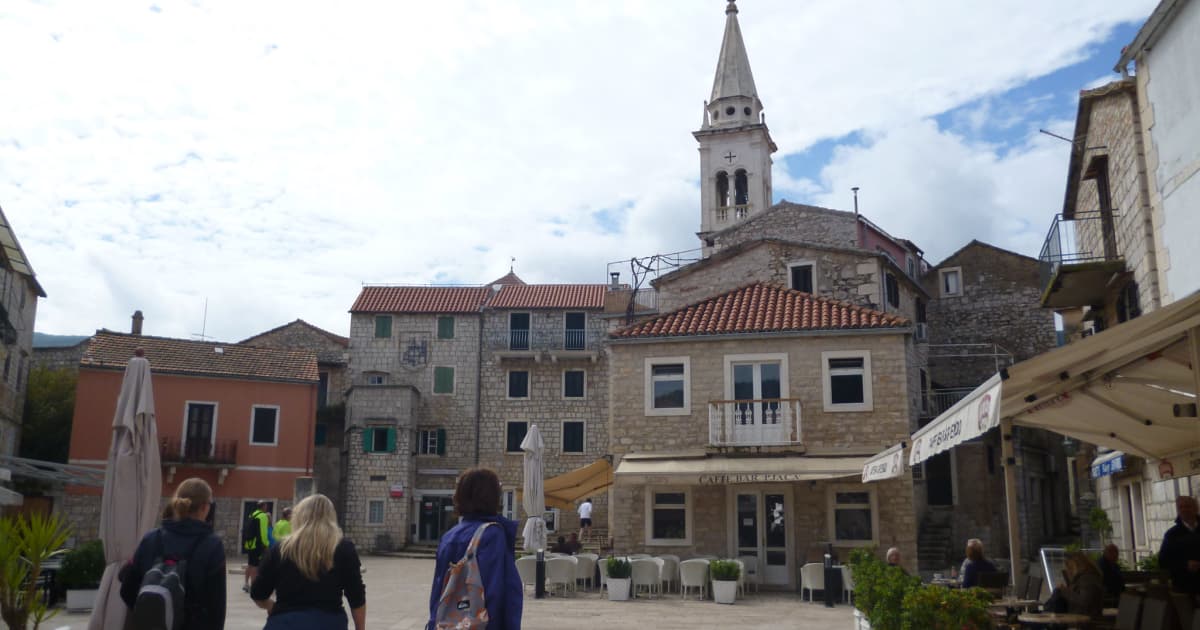 Though the beauty of it entices many visitors each year, some still hesitate due to questions about traveling safely in this Eastern European nation. 
Most of these questions stem from the war of independence. 
The Croatian war of independence ended in 1995, 2 years after Bikehike was founded, and as much as we tell ourselves, it wasn't that long ago, in the grand scheme of things, it really was.
Since the end of the Independence War, Croatia has made huge strides in economic growth and political security. The country has modernized its infrastructure with a lot of improvements to its roads, and public transportation. 
As far as any potential political unrest or protests in Croatia, there is generally never anything to worry about.
And, of course, Croatia has established itself as a popular travel destination, with a bustling tourism industry that has helped to significantly boost the country's economy.
Crime In Croatia
Croatia is a beautiful country with much to offer, but like anywhere, it does have a risk of crime, particularly at popular tourist spots.
The overall crime rate in Croatia has been on the decline since 2011. However, petty theft does still occur here (much like anywhere); so be sure to keep your valuables close at all times when out and about in cities or crowded areas like tourist spots. 
There are also pickpockets who tend to target unsuspecting tourists - such as those taking selfies along popular attractions - so take extra precaution if you're exploring alone or after dark.
You might read stories about organized crime groups in the news that may also be present in the country, particularly in the port cities of Split and Dubrovnik, but these groups are unlikely to target tourists, so you have absolutely nothing to worry about there. 
The Croatian police are very friendly and professional, so don't hesitate to report any incidents to the authorities. 
To stay safe while visiting Croatia, here are a few essential safety tips that you should keep in mind: 
> Always carry copies of important documents (like passports),
> Stay aware of your surroundings at all times,
> Avoid walking through secluded areas alone late at night, 
> purchase adequate travel insurance before arriving, 
> Stay vigilant in crowded tourist spots,
> Keep your valuables in a safe spot or a zipped up bag,
> Use public transportation rather than carpooling with unknown people or hailing unlicensed cabs/taxis etc. 
At the end of the day, no matter where you are in the world, being proactive about your safety is key to having an enjoyable trip.
As long as you take sensible precautions, chances are you'll have absolutely no issues during your stay in Croatia.
Moving on from this topic then, it's important to consider another aspect of travel safety – local scams to avoid...
Scams To Avoid
> Taxi scams: Be wary of taxi drivers who overcharge or take longer routes than necessary. To avoid this scam, only use licensed taxis and agree on the price before getting in the car.
> Currency exchange scams: Some exchange offices may offer unfavorable exchange rates or charge hidden fees. To avoid this scam, only use reputable exchange offices or withdraw money from ATMs.
> ATM scams: Skimming devices and hidden cameras can be used to steal your credit card information. To avoid this scam, use ATMs located inside banks or other secure locations.
> Pickpocketing and theft: Pickpocketing can be a problem in crowded tourist areas. To avoid this scam, keep your valuables secure and be aware of your surroundings.
> Restaurant scams: Some restaurants may add unlisted items to your bill or charge high prices for basic items. To avoid this scam, check the menu and prices before ordering, and always ask for a receipt.
> Fake tour guides: Some individuals may pose as tour guides and offer tours at inflated prices. To avoid this scam, only use licensed tour guides and confirm their credentials before booking.
> Accommodation scams: Scammers may offer fake or non-existent accommodation listings. To avoid this scam, only book accommodation through reputable websites or agencies.
Traveling Around Croatia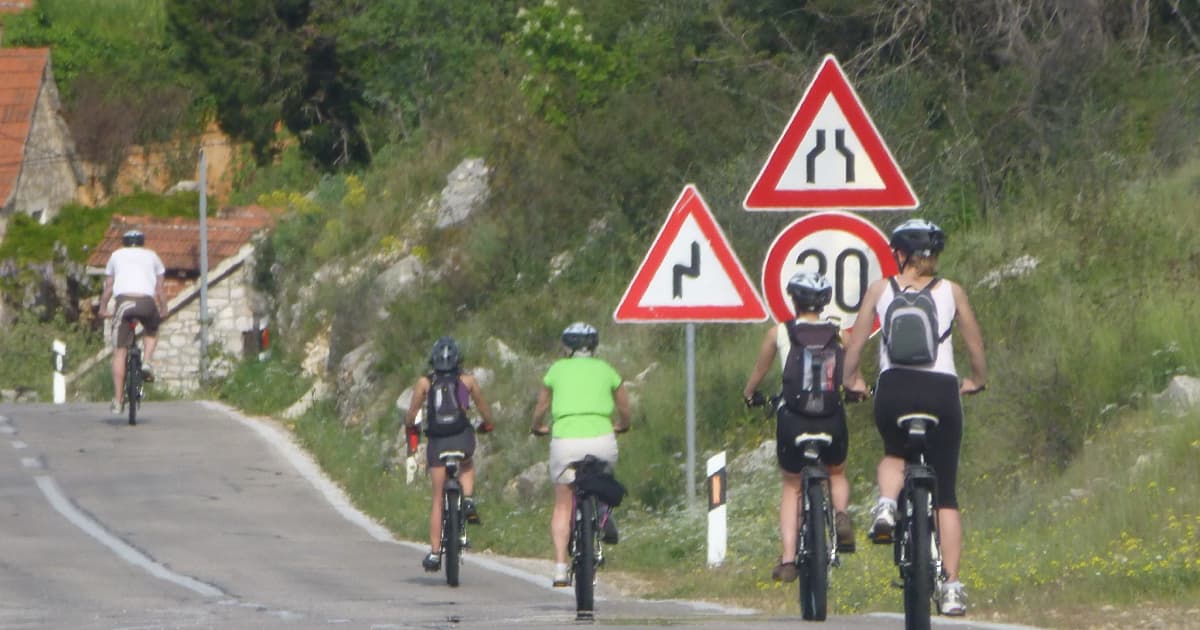 Road safety is an incredibly important consideration, particularly for those who plan to cycle or hike. 
While Croatia's roads have improved in recent years, they are still quite narrow and winding in some areas, which can be a bit unnerving, especially when cycling. 
If you are on a biking trip, we can't recommend helmets and high-visibility clothing enough, and always stay vigilant of your surroundings.
As well as cycling, hiking safety is also important, as Croatia has a number of popular hiking trails that can be challenging, particularly in the summer heat. If you're planning some hikes, you should bring plenty of water and sunscreen, and should even be prepared for sudden changes in weather.
Health Concerns In Croatia
Here are a few potential health risks to consider on your trip to Croatia.
There is a slight risk of tick-borne diseases, which are most common in rural areas during the warmer months. When out and about, its worth taking precautions such as wearing long sleeves and pants, using insect repellent, and checking your skin for ticks after spending time outdoors. 
Additionally, the country has highest rate of smoking in the EU, which can lead to secondhand smoke exposure for travelers. Anti-tobacco policies are also very lax, so indoor
smoking in public places is still widespread
Travelers with pre-existing health conditions should also be aware of the quality of medical care, which is not as high as in other Western European countries leading to long wait times if you need a doctor or hospital visit. I would definitely recommend having travel insurance before visiting Croatia and bringing any necessary medications with you.
Before planning a trip to Croatia, research local healthcare facilities and check if travel insurance covers medical expenses incurred during the visit - this will at the very least provide you with peace of mind.
Wrapping Up
Croatia is a beautiful and safe country to visit, and from the time I've spent there, I have nothing but good things to say about my trips. I always felt incredibly safe and could happily explore without any safety concerns. 
While there are some minor crime risks associated with travel in the country, it should not deter you from visiting this picturesque destination. 
Overall, traveling safely in Croatia does not have to be difficult or intimidating; rather, it can be an enjoyable adventure filled with wonderful experiences! So don't let fear keep you from exploring all that Croatia has to offer - go out and make memories worth remembering!
If you have any questions about Croatia, feel free to get in touch anytime!
Happy Travels,
Trish Sare.
About The Author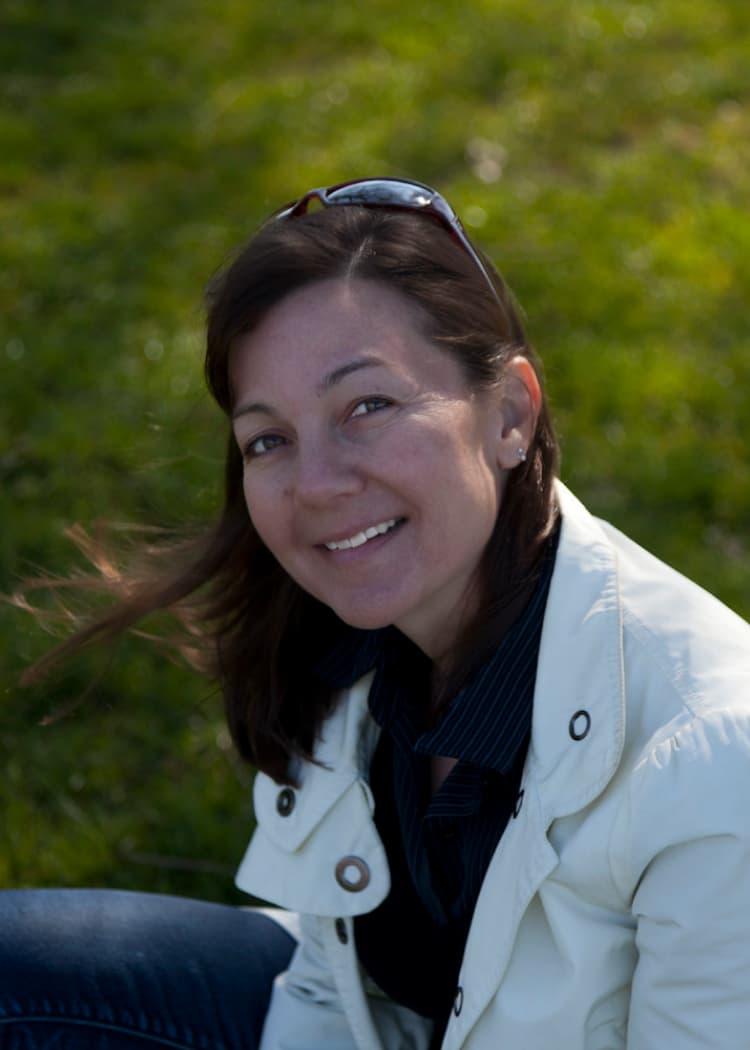 Trish Sare is the owner of BikeHike and a passionate outdoor enthusiast with over 30 years of experience as a world traveler. She's lived, traveled, and guided extensively in North, South and Central America, Europe, Oceania, Africa, and Asia. She has guided and helped to develop every one of our multi-sport holidays. In her spare time, Trish is usually outdoors either mountain biking, hiking, sea kayaking, trail running, or climbing. Trish has a passion for the world and all of the amazing cultures that inhabit it and does her best to immerse herself directly into their distinctive lifestyles.