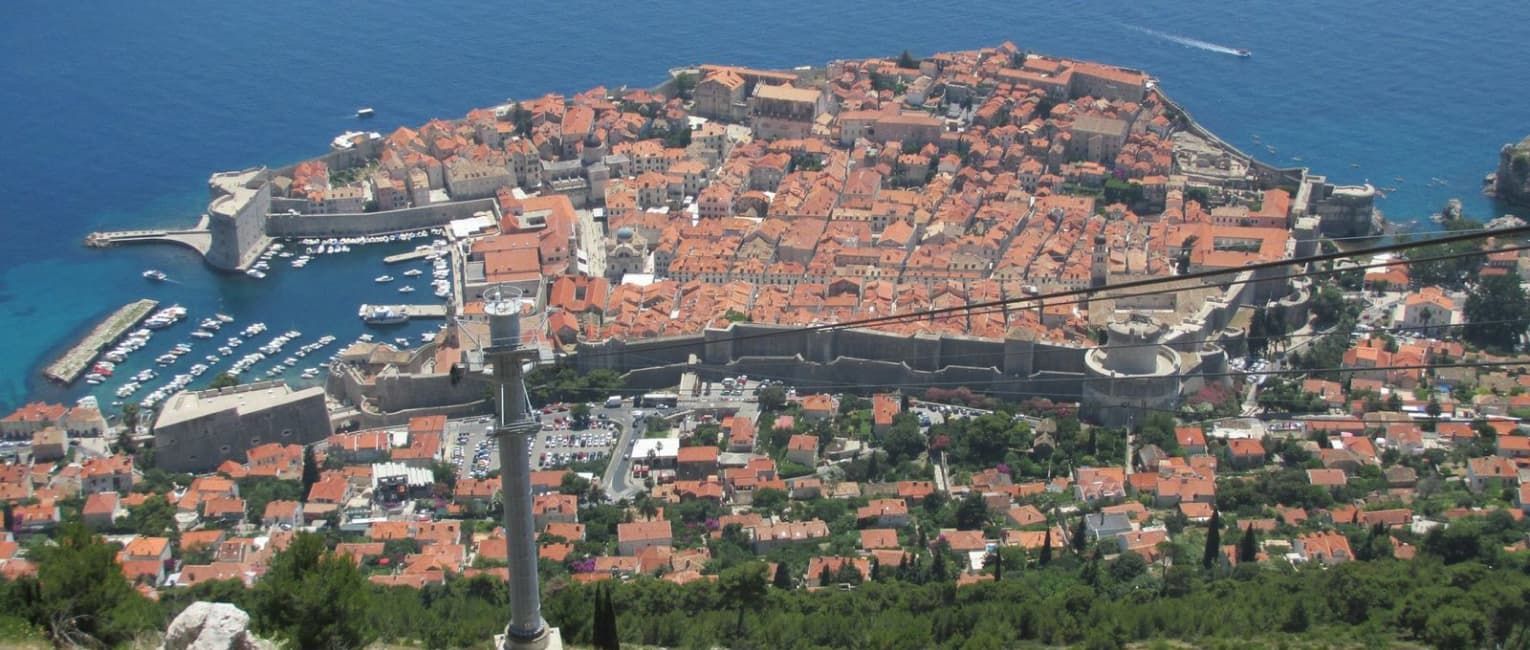 Month By Month Guide To Visiting Croatia
January
Weather:
January is Croatia's coldest month of the year. You're looking at an average maximum temperature of 39°F, and the coastal chill can be freezing.
Best places to visit: 
I highly recommend Zagreb, the capital city, as a great place to visit in January. The city has a vibrant cultural scene, with plenty museums, galleries, and theaters to keep you indoors away from the winter chill.
Overall, January is a quiet month in Croatia, with most tourist attractions closed and few outdoor activities available. However, you can still enjoy winter sports in the mountainous regions of Gorski Kotar and Plitvice Lakes National Park. Or try your hand at ice skating and sledding in the many outdoor ice rinks in cities and towns across the country.
February
Weather:
The last winter month, the days are still short, and the weather is still cold. Coastal areas typically range from 6°C (43°F) to 13°C (55°F), and inland areas can hit -2°C (28°F) to 10°C (50°F), but it can occasionally get even colder!
Best places to visit: 
I'm from Canada, so the cold temperature doesn't really bother me, especially if I'm staying active on a bike trip.
Hitting the beaches or kayaking the coast is still pretty much out of the question in February. However, February is a good month for winter sports in Croatia, as the snow conditions are usually good. 
It's also well worth a visit if you can plan your trip around the Rijecka Carnival that takes place mid-February each year. February is a good month for winter sports in Croatia, as the snow conditions are usually good. 
For winter sports, Sljeme in Medvednica (near Zagreb) offers skiing and snowboarding. While it's not the Alps, it provides a cozy atmosphere for winter sports enthusiasts.
March
Weather:
March marks the beginning of spring in Croatia, with temperatures starting to rise. 
You are typical looking at temperatures from 2°C (36°F) to 12°C (54°F), but it's worth noting that temperatures can even dip below freezing, especially at night.
Best places to visit: 
March is a good month to visit Croatia's national parks, as the weather is mild and the crowds are smaller than in the summer.  You can also explore the coastal cities, such as Dubrovnik and Split, which are less crowded in March. 
I would highly recommend a trip to Zagreb in March to witness the festival of lights.
April
Weather:
April temperatures range from 5°C (41°F) to 18°C (64°F) and nighttime temperatures still get a bit chilly.
Best places to visit:
April is a great time to visit Croatia as the weather is improving, nature is in full bloom, and the major tourist crowds of summer haven't arrived yet.
April is a good month for outdoor activities such as hiking, cycling, and sailing. And for the adventure traveler, it also marks the beginning of The 100 miles of Istria.
Istria is one of the best places to visit in April to soak up the history and enjoy some gourmet local food.
May
Weather:
In May temperatures range from 10°C (50°F) to 22°C (72°F), but temperatures can rise on particularly sunny days. Coastal regions usually enjoy warm and sunny days. Rain showers are less frequent than in previous months, and the Adriatic Sea starts to warm up inviting you spend your afternoons by the beach or indulging in some watersports.
There are definitely 2-sides to May in Croatia. The first half of May is starting to warm up, but by the final week generally summer has arrived, and along with it the start of tourist season. 
Best places to visit: 
For me, I would recommend visiting Dubrovnik in early May as that is usually the sweet spot before tourists start arriving in full flow.
Enjoy a panoramic walk across the stone walls of Dubrovnik, admiring the view of the Adriatic sea.
Dive deeper into its history by wandering through the cobbled streets of the Old Town, visiting the Rector's Palace, and stepping into the serene ambiance of the Sponza Palace.
June
Weather:
It's starting to heat up, and the tourism season is nearing. June is a great month to enjoy Croatia to its fullest without getting caught up in the peak tourism crowds that usually arrive in July.
Things to do: 
June is a great time to enjoy sea kayaking and snorkeling in the crystal-clear waters of the Adriatic Sea, and exploring the waterfalls and canyons in Krka and Plitvice Lakes National Parks. 
June is a great time for sailing and island hopping as the Croatian islands are especially popular in offering a great chance to explore the stunning beaches, bays, and coves.
And to get away from the bustling crowds, one of our personal favourites activities - mountain biking and hiking in the Paklenica National Park.
July
Weather:
The weather in July is generally hot and sunny, with temperatures ranging from 25°C to 30°C in the coastal areas and 20°C to 25°C in the interior. The sea is warm and perfect for swimming, making it a popular time for beach holidays.
Best place to visit: 
Welcome to peak tourist season! My opinion here is to avoid the hotspots, and go for some lesser known but just as beautiful locations.
I recommend a visit to Rovinj.
Nestled on the western coast of the Istrian peninsula, Rovinj, exudes an aura of untouched beauty and timeless romance. In July, the town is at its most vibrant, yet blissfully devoid of the overwhelming crowds found in more popular spots. 
It's important to note that July is also the peak of the tourist season, so the main tourist destinations can be crowded, and accommodation and transport options can be limited. It's best to book in advance if you're planning a trip to Croatia in July.
August
Weather:
Throughout August, Croatia experiences warm and sunny weather, with temperatures ranging from 77°F to 86°F. 
Things to do:
Like July, August is one of the busiest months in Croatia for tourism, so I would recommend different from your usual tourist hotspots.
In early August every year, you can catch the Krk Fair which is an unmissable opportunity to immerse yourself in the authentic essence of Croatian island life.
The Krk Fair, held on the island of Krk in Croatia, is an exhilarating cultural extravaganza that bursts with life and charm. This event showcases the region's rich heritage and traditions, transporting you back in time with traditional music, dance performances, and artisanal crafts. 
It's also a great opportunity to sample a lot of local cuisine which is often farm to table at stalls at restaurants.
September
Weather:
In September, temperatures typically range from 20°C to 25°C (68°F to 77°F), and the days are still long and still generally sunny. Although there is a slight increase in rain as the month progresses, heavy downpours are still rare.
Best places to visit:
The Adriatic Sea remains relatively warm from the summer heat, making it suitable for swimming and watersports all throughout September.
For September a great location to visit is Zadar. Located along Croatia's Dalmatian coast, Zadar is an unassuming treasure waiting to be uncovered, especially in the mellow month of September.
September in this Dalmatian city is relatively crowd-free, letting you explore its Roman and Venetian roots in peace.
for a truly magical experience, indulge in sunset kayaking. The coastline of Zadar, with its calm Adriatic waters, is tailor-made for an evening paddle. As you glide on the sea, watch the sun dip below the horizon, casting a golden glow on the city's historic skyline.
October
Weather:
October in Croatia marks the beginning of the autumn season, and the weather starts transitioning from the warm summer months to the cooler conditions of late autumn. Expect daily temperatures between 15°C to 21°C (59°F to 70°F), with temperatures gradually cooling as the month progresses.
Best places to visit:
October in Rovinj is a treat for those looking to escape the typical tourist trail in Croatia. Being off-peak season, October allows for a more intimate experience at local restaurants and cafes where you can savor the flavors of truffle-infused dishes, a regional specialty during the autumn months.
October is also a great time to take advantage of the cooler temperatures by cycling or heading off for a hike through the Golden Cape Forest Park which is packed with mesmerizing views of the sea and nearby islands.
November
Weather:
November in Croatia signals the onset of cooler temperatures and the transition from fall to winter.
Expect cooler temperatures throughout November, with averages between 4°C to 11°C (39°F to 52°F).
Best places to visit:
Situated on the banks of the Drava River, Osijek, the largest city of the Slavonia region, beckons with a rich tapestry of history and culture, especially pronounced in the crisp month of November. As the autumnal colors transition into winter, Osijek's Austro-Hungarian architecture, combined with its natural beauty, offers a different flavor from the typical coastal Croatian destinations.
December
Weather:
December in Croatia marks the full onset of winter, and the weather can vary significantly depending on the region.
Throughout December you can expect average temperatures from -1°C to 5°C (30°F to 41°F). Frost and below-freezing temperatures, especially at night, are common. Rain is possible in early December, but as the month progresses, snow becomes increasingly likely, especially in northern regions and higher altitudes.
Best places to visit:
If you are planning a visit to Croatia in December, it's highly likely you want to get caught up in the festivities.
Tucked away in the northern part of Croatia, Varaždin, often dubbed the 'Baroque Capital,' transforms into a yuletide wonderland as December sweeps in. The town's well-preserved Baroque architecture, set against a backdrop of snow-kissed streets, creates an ambiance reminiscent of a classic Christmas tale.
 
Best Time To To Visit Croatia
For an adventure tour, coastal areas are best visited in spring and autumn as the temperatures are quite mild and you can bike oe hike all day. During the summer many visitors prefer to do most of their traveling during morning or evening hours.
Summer arrives in mid-June and of course, this is the warmest and driest time of year in Croatia. This is when the Mediterranean paradise really shines but also when everyone else has the same idea and pack the beaches and roads to enjoy the bars, restaurants, and beaches and catch a glimpse of the popular tourist attractions.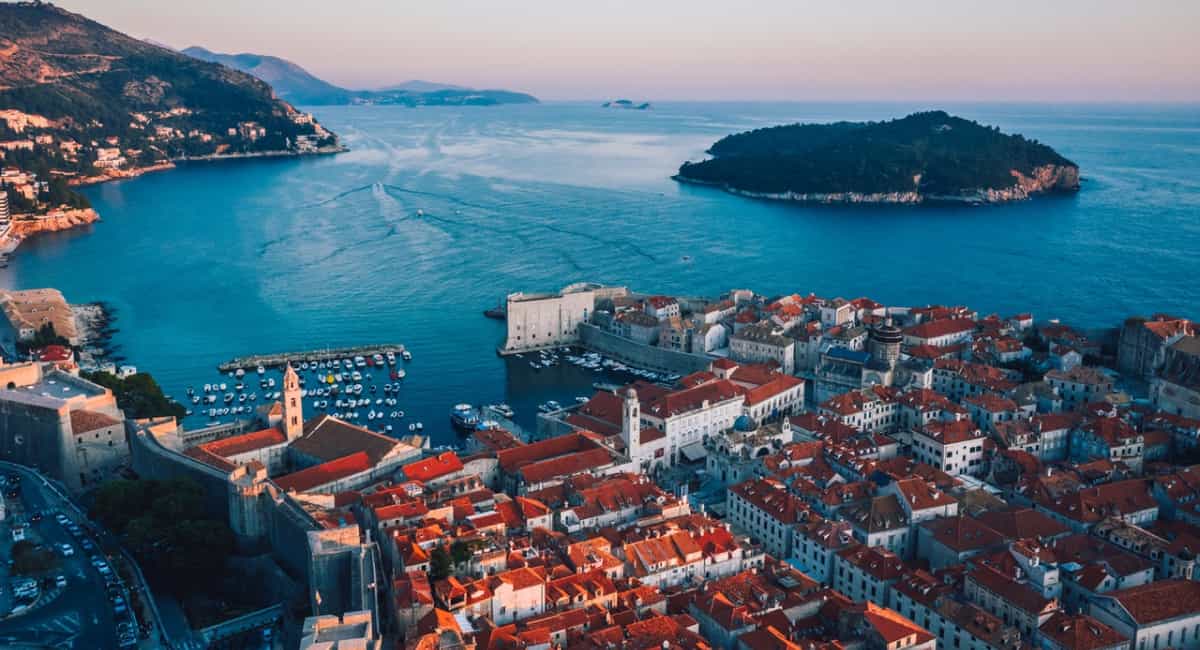 For a biking vacation, late autumn can be a perfect time to visit. From late August to mid-September the crowds will start to fall off yet the weather is still quite pleasant and only a slight chance of rain.
Whatever your reasons for visiting it is easy to fall in love with Croatia. To plan your perfect trip get in touch with us anytime for custom or planned trips.
Happy Travels,
Trish Sare.
About The Author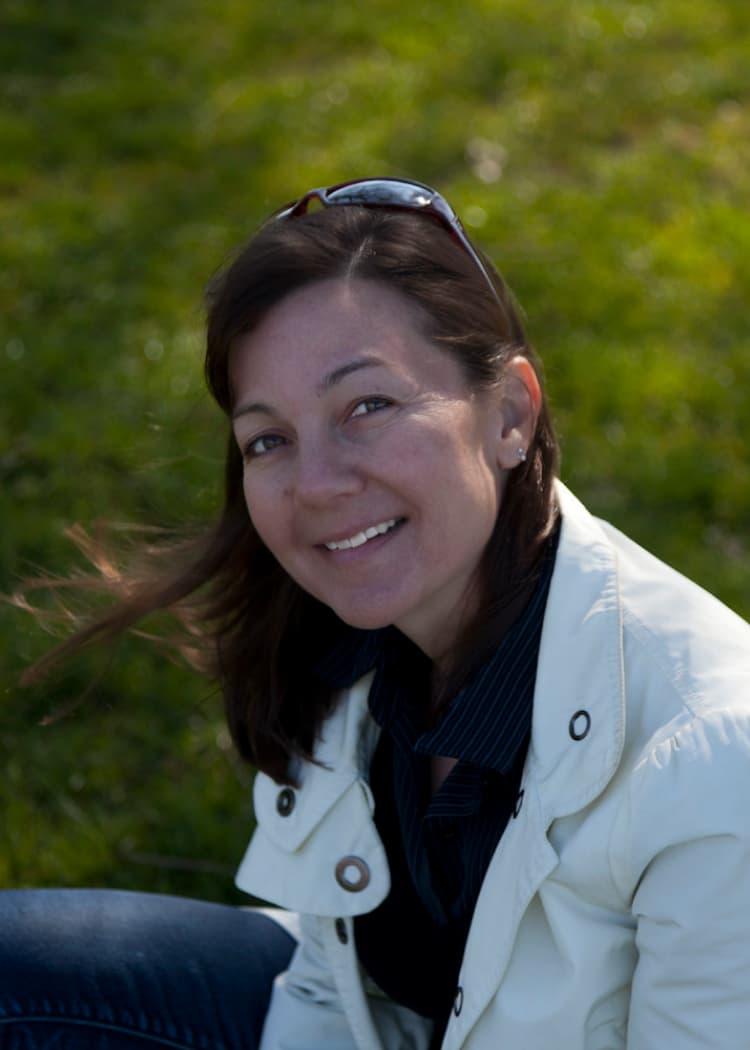 Trish Sare is the owner of BikeHike and a passionate outdoor enthusiast with over 30 years of experience as a world traveler. She's lived, traveled, and guided extensively in North, South and Central America, Europe, Oceania, Africa, and Asia. She has guided and helped to develop every one of our multi-sport holidays. In her spare time, Trish is usually outdoors either mountain biking, hiking, sea kayaking, trail running, or climbing. Trish has a passion for the world and all of the amazing cultures that inhabit it and does her best to immerse herself directly into their distinctive lifestyles.