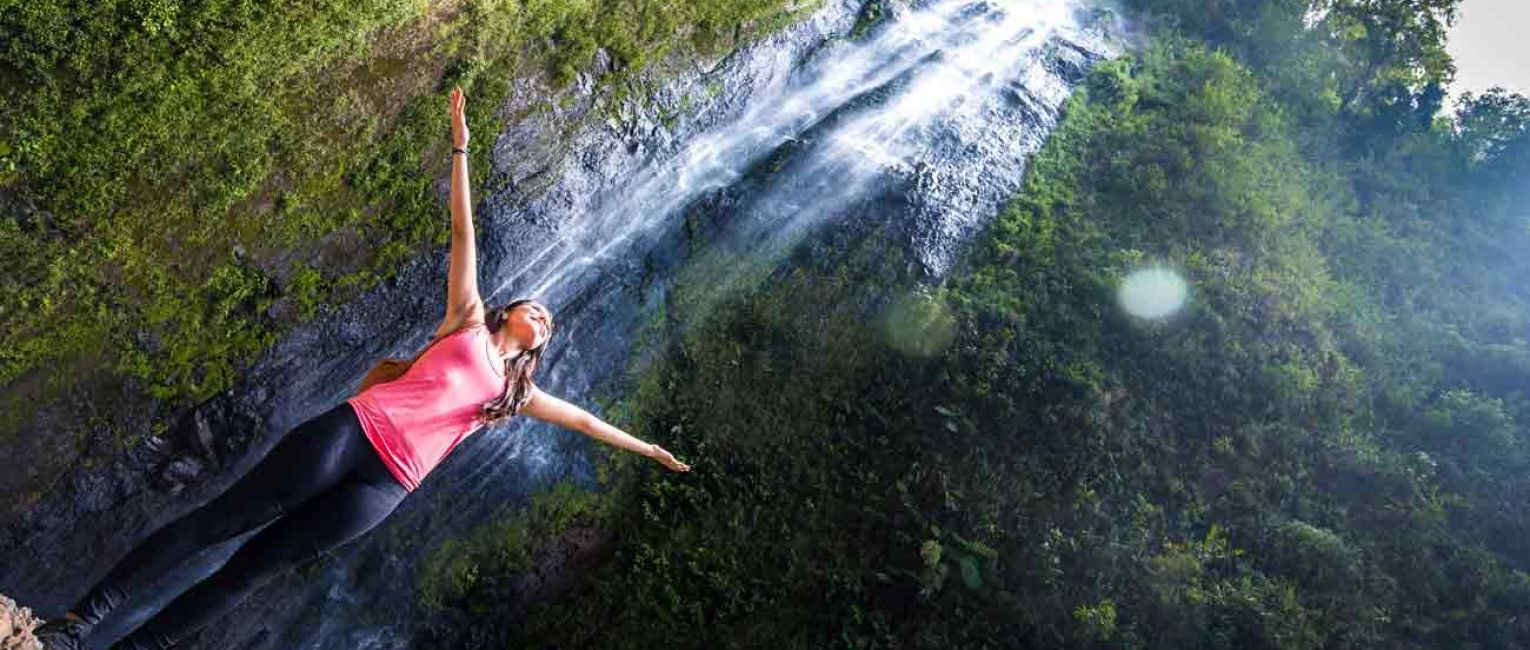 10 Reasons To Add Nicaragua To Your Travel Bucket List
The world has a way of constantly captivating us and making us want to explore as many of its beautiful corners as possible. And Nicaragua is one of those captivating destinations we fell in love with here at BikeHike many years ago.
Nicaragua isn't just another country on your list; it's an adventure waiting to be explored! 
When we first started our itineraries there, it was a magnificent hidden gem, practically unexplored by tourists that enticed anyone looking for a true adventure to discover this off-the-beaten-path destination.
If you're looking for a destination that combines stunning landscapes with authentic culture and history, and plenty of adventure, look no further than this Central American gem.
Here are my 10 reasons why Nicaragua should be on top of your travel bucket list.
Remote Islands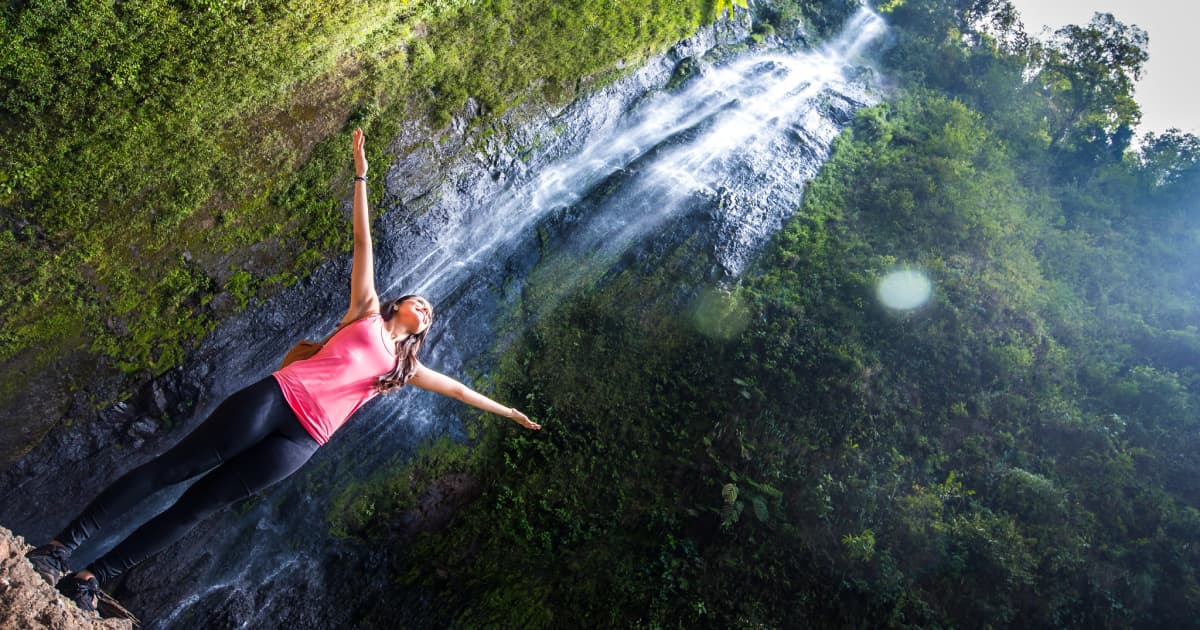 The remote islands of Nicaragua are a paradise for beach lovers, offering stunningly beautiful beaches and crystal-clear waters. 
These islands are relatively untouched by tourism, offering the chance to experience the country's unspoiled nature away from the crowds, with the trails to yourself and no rush hour traffic from destinations. 
And across each island, there are plenty of adventure activities for those seeking a more active holiday, including snorkeling, scuba diving, fishing, kayaking, and surfing. 
Also renowned for its rich culture and history, the islands are a great place to learn about the unique customs and traditions of the local communities in Nicaragua. 
If you're after a quiet and peaceful retreat, or an abundance of adventure, the remote islands are the perfect place to relax and escape the chaos of everyday life, or to find your fill of adrenaline adventure.
Here are my personal favorites:
OMETEPE ISLAND
Ometepe island is my recommendation for adventure travelers.
Ometepe is the largest island in Lake Nicaragua and is a one-hour ferry ride from the mainland. 
The island is known for its landscape of two volcanoes, Concepcion and Madera, jutting out of the island, and the bridge of lava that connects the two of them. 
This island is not just for sightseeing; however, there is plenty to do, such as biking along quiet farm roads, hiking up a volcano through lush jungle, kayaking down the Rio Istian, visiting a coffee farm, swimming in Lake Nicaragua at one of the many beaches and finishing the day watching an epic sunset.
Corn Islands
The Corn islands are off the beaten path and sparsely populated. 
Half the adventure is getting there. 
You need to make your way to Bluefields on the Caribbean coast and then either fly or take boats. There are no cars on the island.  
For anyone looking for a quiet escape, it is the ideal place to relax on a beach, read a good book, and unplug from the rest of civilization.
Beautiful Beaches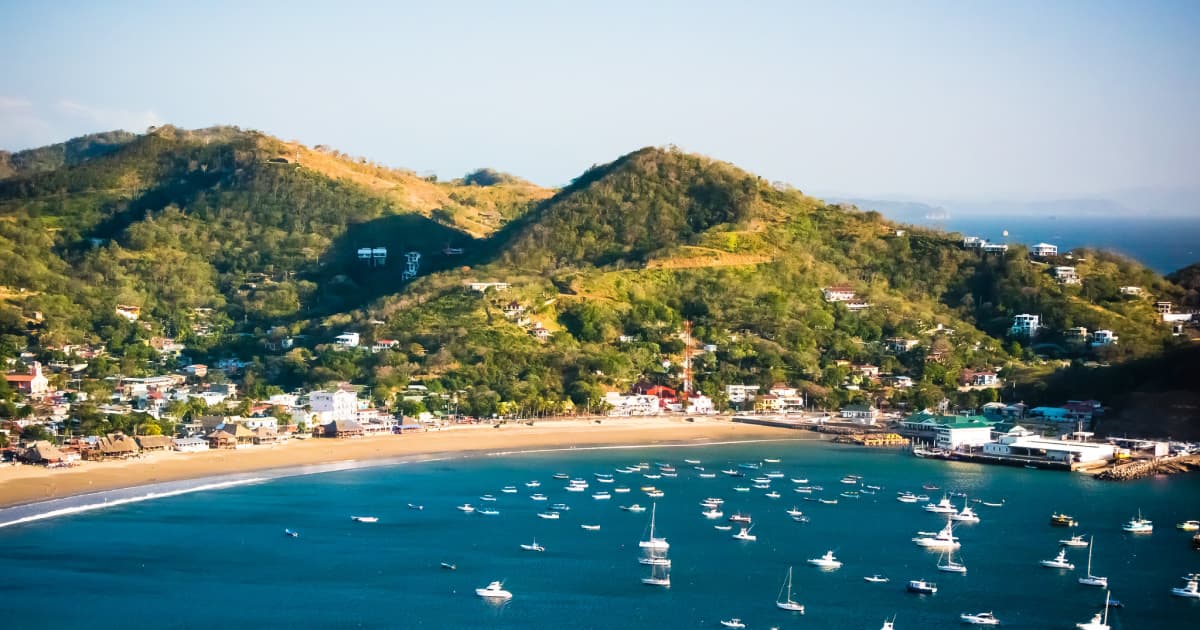 Did you know that Nicaragua boasts 564 miles of coastline? 
It's a beach lover's paradise! Its crystal clear waters and white sand beaches are one of the major reasons why this country is becoming increasingly popular with travelers from around the world.
Ometepe Island should be your number one destination to hit the beaches and get involved in kayaking or swimming.
Manzanillo Beach offers plenty of fun activities, such as horseback riding and zip-lining through the jungle canopy.
If you want more than just sunning yourself on the shoreline, then head to Playa Maderas, where there are amazing waves perfect for surfing. 
If you're traveling with your family or acquaintance who prefers being on dry land, then Granada offers the best of both worlds, with amazing beaches and not far away from many markets full of local crafts, parks, and restaurants, all set against a picturesque backdrop of volcanoes and lakes. 
Volcanoes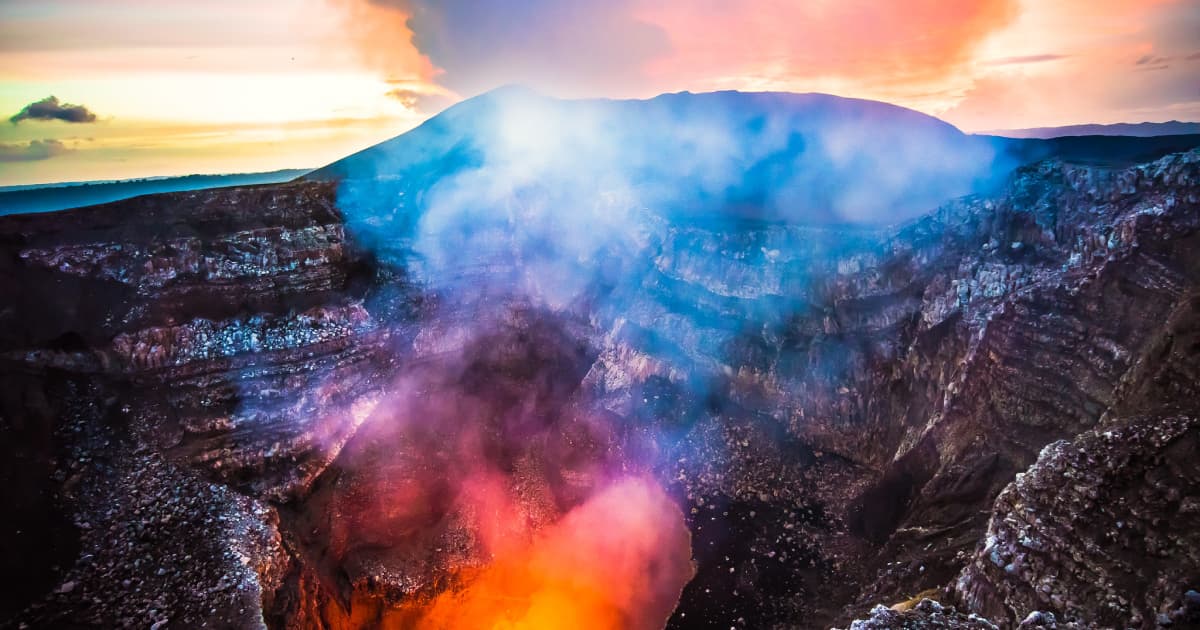 Speaking of volcanoes, one of the top things to see in Nicaragua are its volcanoes. 
There are 19 volcanoes in Nicaragua, with many of them still active. From the most active volcano in Central America, Masaya Volcano, to the dormant Telica and San Cristobal Volcanoes, Nicaragua offers a unique experience for any thrill seeker.
And not just a beautiful backdrop, If you want to get up close and personal with one of them, there are several guided tours available through some of the local tour companies that will take you around some of these beautiful natural wonders. 
The guides provide detailed information about each of the volcanic features while also showing off the amazing views from different vantage points on the slopes.
The best part? You can actually hike right to the rim of some of these volcanoes, where you'll be able to peer down into their craters and watch as lava bubbles below!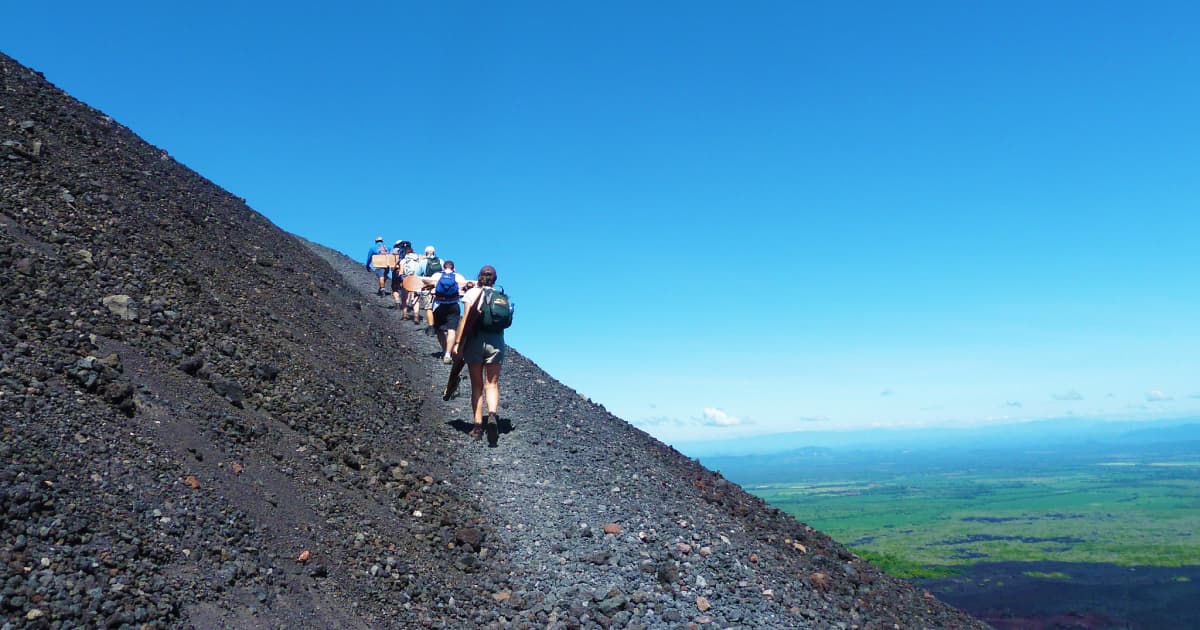 Some highlights include swimming in Laguna de Apoyo, a volcanic crater lake; hiking up the black sand volcano of Cerro Negro and sand boarding back to the bottom; exploring the bat-filled lava tube caves and lunar landscapes at Masaya Volcano National Park; and zip-lining on the slopes of Mombacho Volcano with a bird's eye view of the surrounding cloud forest and Lake Nicaragua.
SAND BOARDING ON CERRO NEGRO Volcano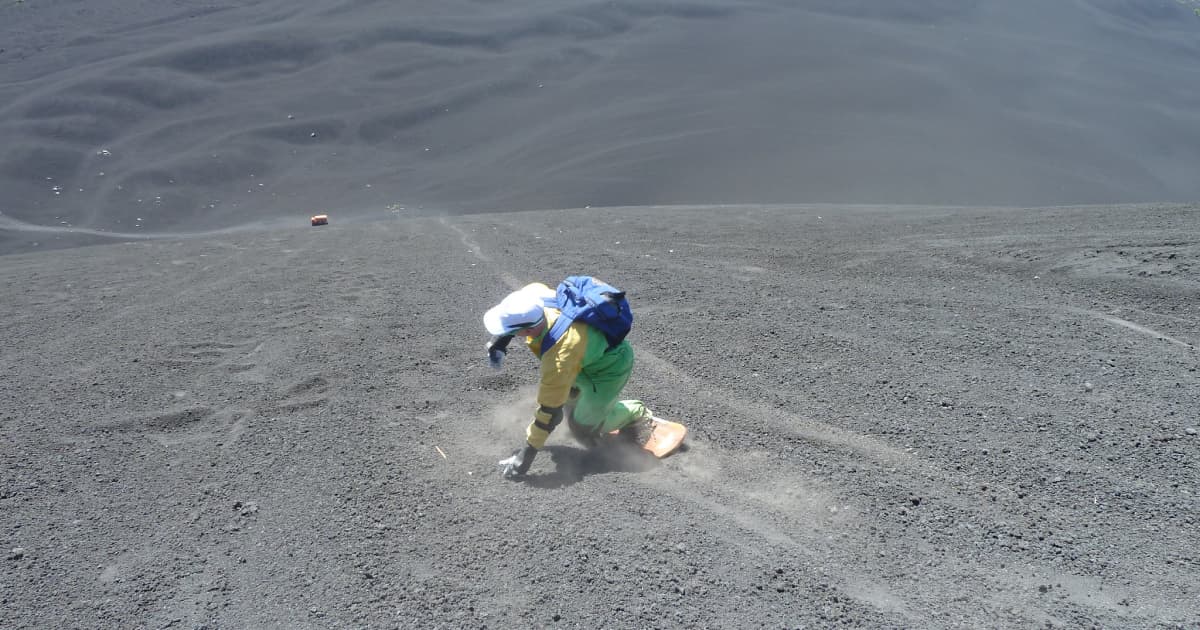 Do something completely unique and spend the day hiking up to the top of the active volcano Cerro Negro, the youngest volcano in Central America. 
After admiring the views, instead of hiking back to the bottom of the volcano, gear up in a snazzy one-piece suit to protect yourself from the gritty sand, sit on a wooden board and push off down the volcano for some "surfing" fun.   
End the day back in the city of Leon, enjoying a rum cocktail in the city square.
Adventure Travel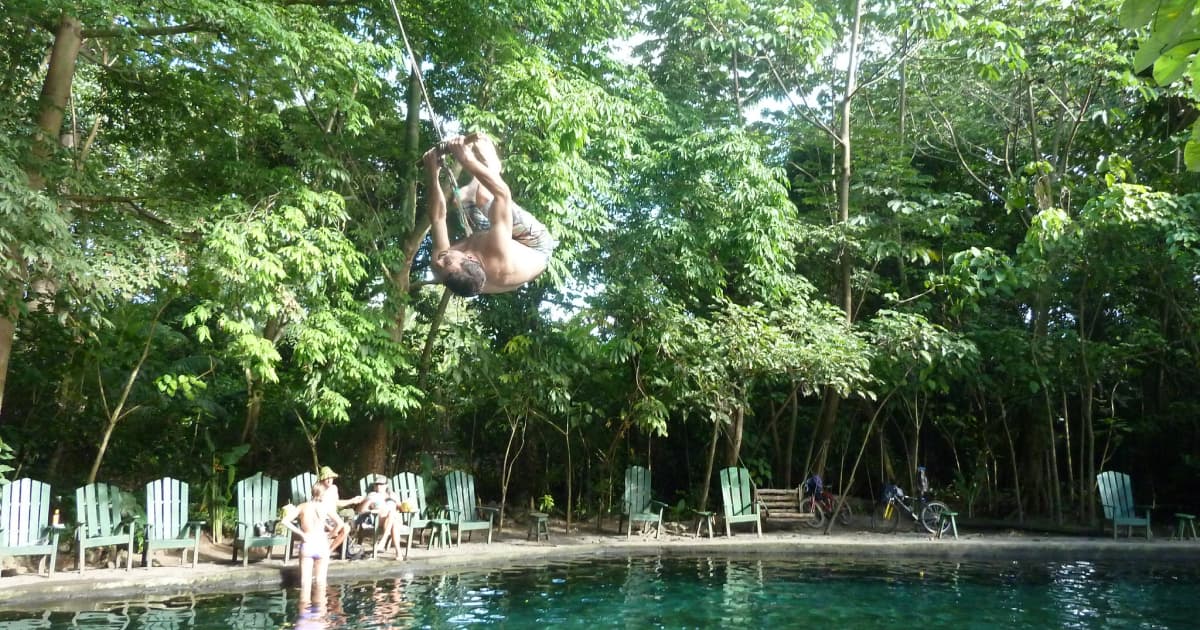 Speaking with plenty of experience, Nicaragua is a true adventurer's paradise. 
Nicaragua offers a variety of thrilling activities that will get your adrenaline pumping. With exciting adventures: from snorkeling or scuba diving, fishing or kayaking, hiking and trekking, surfing - whatever takes your fancy!
Here are my 5 favorite adventures across Nicaragua:
1. Kayaking & Rafting
Nicaragua is home to plenty of magnificent rivers and lakes, making it a great destination for kayaking and rafting enthusiasts. The Rio San Juan is a popular spot for kayaking, offering a scenic route through lush rainforests and wildlife habitats. For those seeking a more challenging experience, the Rio Coco and Rio Wawa are great options for white-water rafting.
2. Volcano Boarding
As I've already mentioned, the perfect spot for this adrenaline-pumping activity. What could be more bucket list than sliding down a steep slope of volcanic ash while wearing protective gear and reaching speeds of up to 50 miles per hour! It's also not nearly as dangerous as it sounds.
3. Canyoning 
Do you enjoy exploring hidden canyons and waterfalls? Then canyoneering is a great way to spend a day here! Rappel down cliffs while enjoying stunning views and cooling off in refreshing natural pools along the way.
4. Zip Lining
Take in awe-inspiring views from above by going zip-lining through lush forests or over crystal-clear lagoons! The Mombacho Volcano Nature Reserve offers a zip-line tour that takes you through the lush forest canopy, providing breathtaking views of the surrounding area. The canopy tour includes 17 platforms and 11 zip lines, making it a great adventure for all ages.
5. Hiking & Climbing
Of course, the volcanoes are an incredibly popular spot for most hikers and climbers. The Masaya Volcano National Park offers several hiking trails that take you through the park's unique landscapes, including lava fields and craters. For those seeking a more challenging climb, the Concepcion and Maderas volcanoes on Ometepe Island are popular destinations for experienced climbers. Overall, Nicaragua is a great destination for adventure sports enthusiasts.
Nature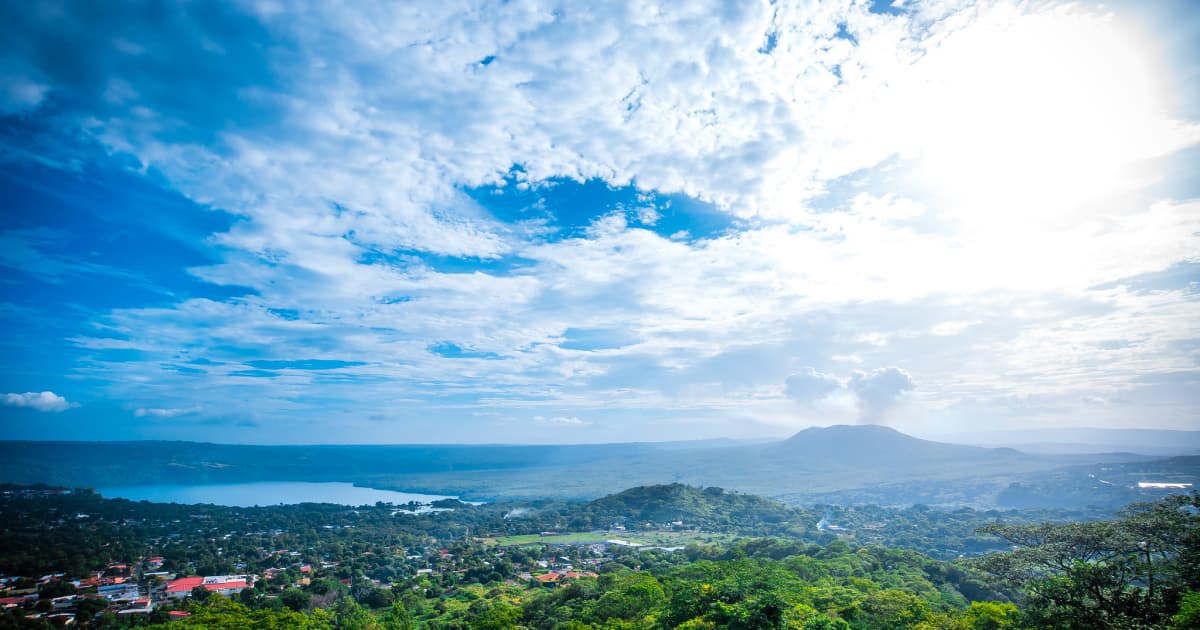 For nature lovers, Nicaragua is perfect with its vast array of volcanoes, beaches, lakes, and jungle. It also has a high level of biodiversity with plenty of unique plants, bird, and marine species, as well as monkeys, sloths, and jaguars.
The country boasts some of the most spectacular and varied landscapes in Central America, including beaches, tropical forests, volcanoes, islands, lagoons, and rivers. 
The warm climate makes it an ideal destination for outdoor activities such as hiking, kayaking, and horseback riding. 
Whether you're looking to explore dramatic volcanic terrain or lush rainforests full of exotic wildlife, there are plenty of opportunities to get out and discover nature here. 
You can take a boat tour around Ometepe Island – home to two dormant volcanoes – or visit El Chocoyero Nature Reserve, where hundreds of species of birds live side-by-side with numerous plant species.
Miraflor Natural Reserve houses over 2000 different plant species making it one of Central America's most biodiverse areas.
The Indio Maiz Biological Reserve has virgin rainforest that comprises almost half the size of Puerto Rico- presenting travelers with great hikes through dense wildlife habitats.
Wildlife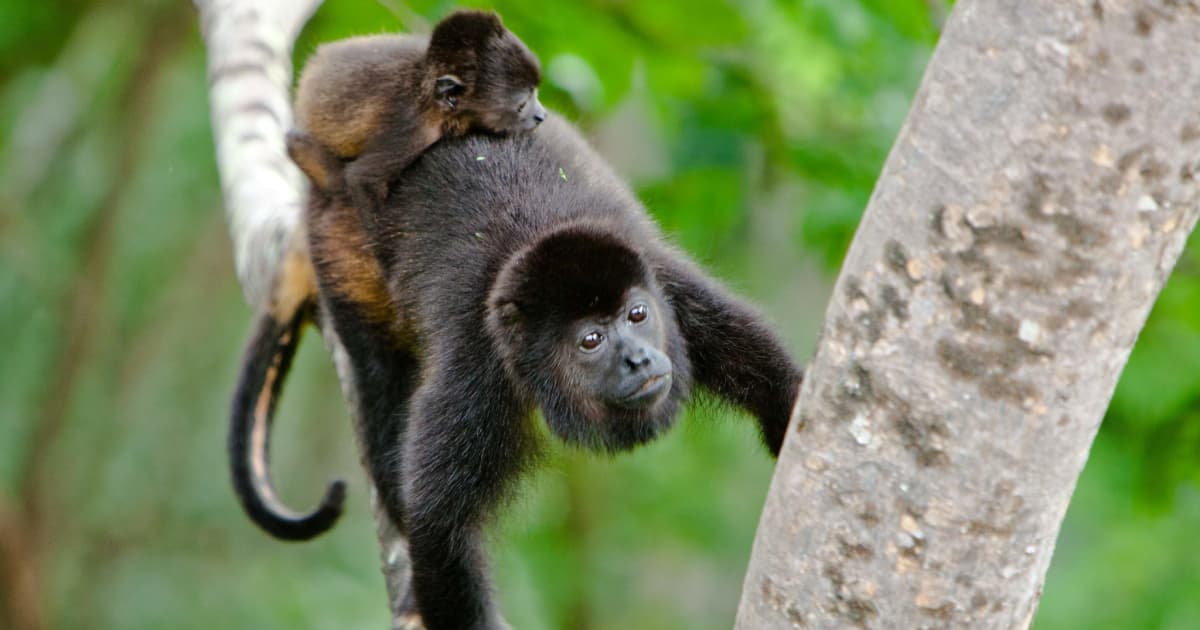 Nicaragua's wildlife scene is an adventure in itself, making it a must-visit destination for nature lovers.
From the lush rainforest of Bosawas Reserve to the breathtaking beaches of Big Corn Island, Nicaragua provides plenty of opportunities to observe nature in its purest form.
One of the most popular animal-sighting spots in Nicaragua is Indio Maíz Biological Reserve. 
This protected area covers more than 200,000 hectares and encompasses various habitats such as tropical moist forests, swamps, and wetlands that are home to hundreds of species of mammals, birds, and reptiles. 
Visitors can spot howler monkeys, sloths, toucans, and even jaguars if they're lucky!
For those seeking a less intense experience with nature, there's no better place than Mombacho Volcano National Park near Granada. 
Here you'll find over 500 species of plants plus some unique animals like pumas and agoutis. 
The volcano also has several trails perfect for bird watching or just taking in the stunning views from the top - it's definitely worth adding to your travel bucket list!
Authentic Culture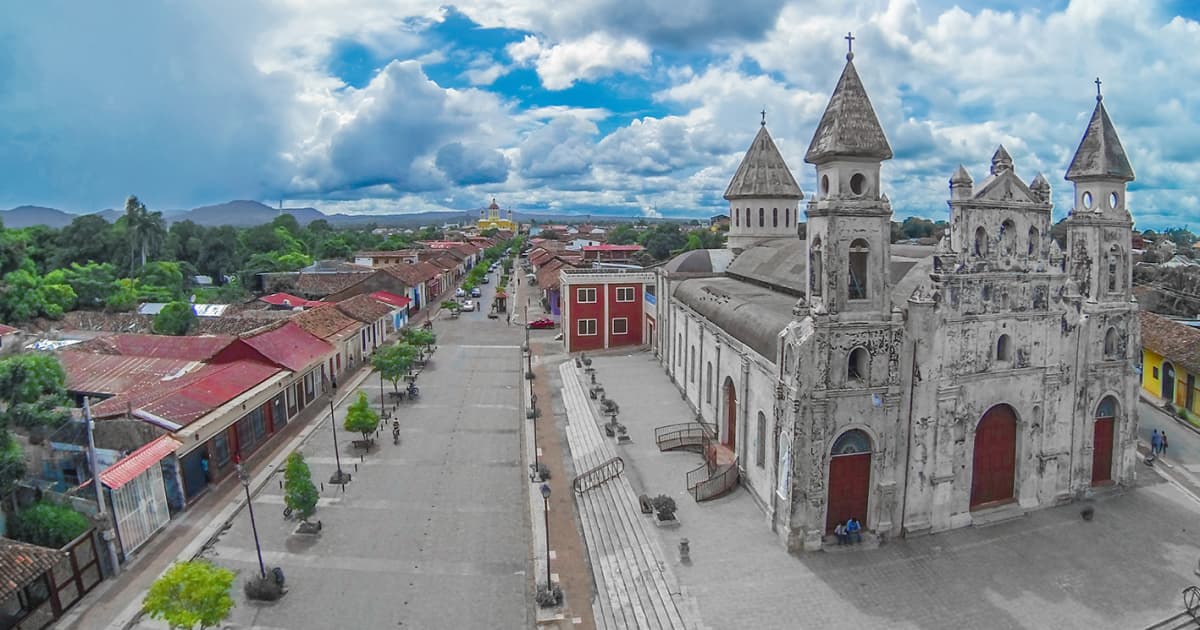 For me, when it comes to travel, one of the most rewarding experiences is being immersed in the authentic culture of a new destination.
This Central American country is home to a mix of cultures and customs that will make any traveler feel like they are in another world. 
From ancient Mayan ruins to stunning colonial architecture, there's something for everyone here.
Experience first-hand how Nicaraguan people live their daily lives with small towns dotting the countryside. 
Take part in traditional festivals or sample local delicacies from street vendors. You can even watch traditional dances and listen to folk music played by locals who take pride in preserving old traditions.
Nicaragua has so much history, culture, and beauty; it should be on every traveler's bucket list! Discover the real Nicaragua - enjoy its vibrant cities, explore its national parks, and meet its friendly people. 
Whether you're looking for an adventurous getaway or just want to soak up some local flavor, this country offers a diverse range of experiences that you won't soon forget.
Local Markets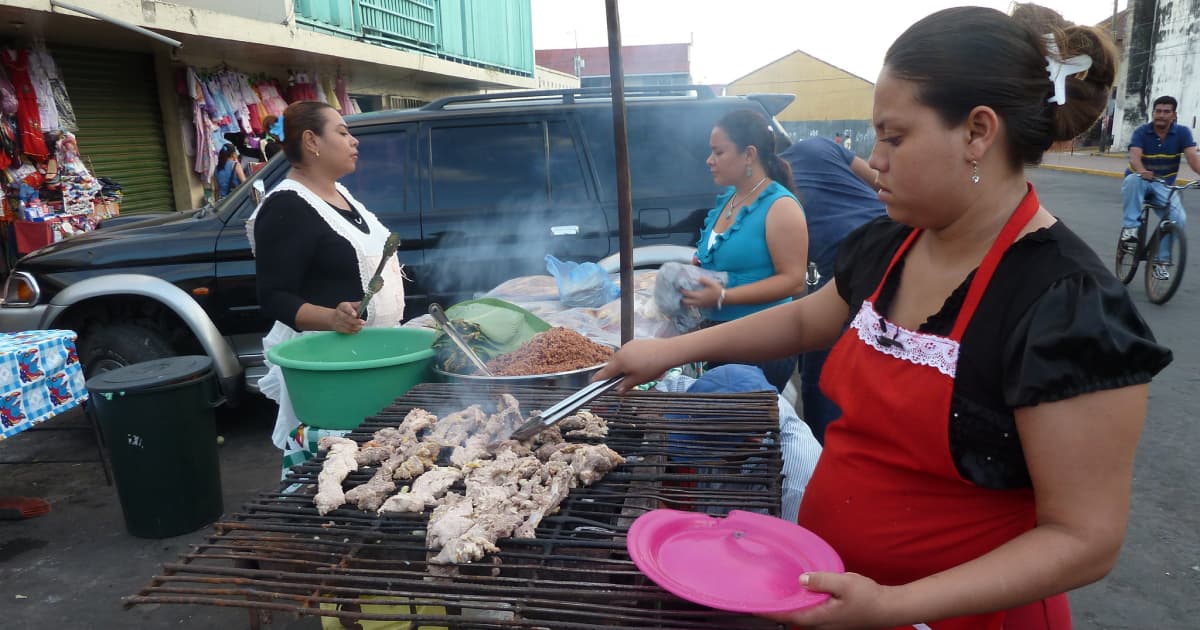 When it comes to shopping, Nicaragua has some of the most vibrant markets. 
From artisanal goods and handmade jewelry to fresh produce and street food, you can find just about anything here! 
Walking through a local market in Nicaragua is an experience not to be missed; the hustle and bustle of people bartering for goods, the bright colors, aromas, and sounds make these bustling bazaars truly unforgettable.
The Central Market in Managua is one of the biggest and best known. 
Here you'll find all kinds of Nicaraguan souvenirs as well as regional delicacies like nacatamales (a traditional tamale made with meat or fish). 
The vendors are friendly and eager to show off their wares- don't forget to haggle when bargaining for prices! 
There's also plenty of delicious street food available from taco stands to grilled meats - perfect fuel after a long day exploring the city.
For something more unique head to El Mercado de Artesanias Chinandegano near Granada. This open-air marketplace specializes in artisanal crafts such as ceramics, woodcarvings, textiles, and jewelry.
You'll find locals selling everything from colorful woven hammocks to handcrafted leather bags at bargain prices – great souvenirs that will remind you of your trip every time you use them. 
Plus, there are always freshly cooked snacks at the many street stalls, so you won't go hungry while browsing around!
Wherever your travels take you in Nicaragua, visiting a local market is a great way to spend a few hours. 
So, shop 'til you drop among piles of gorgeous handicrafts before resting up with delicious home-cooked treats – what could be better?
Cuisine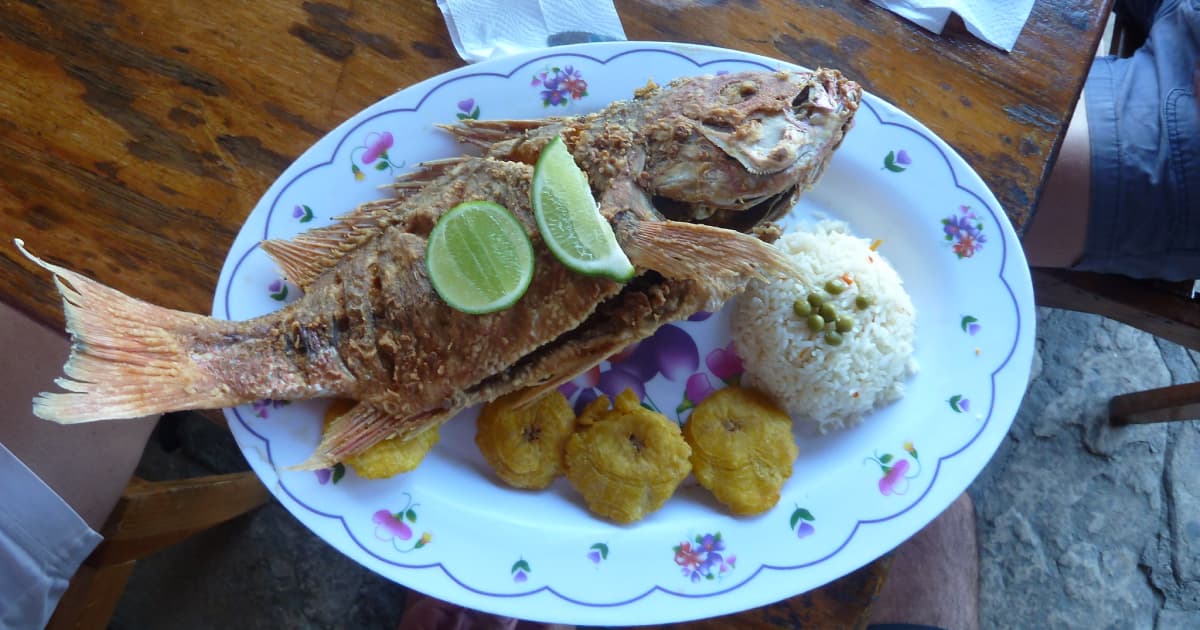 Speaking of home-cooked treats, if you love food, Nicaragua won't disappoint! 
From succulent seafood to hearty home-cooked meals, and farm-to-table experiences, Nicaraguan cuisine will tantalize your taste buds and have you begging for more. 
With a fusion of Spanish, African, and indigenous influences, each dish is like an adventure in itself.
For starters, try some patacones – fried green plantain slices that are popular all over Central America. They're crunchy on the outside yet soft on the inside - a true delight! 
If seafood's your thing, then be sure to sample the ceviche: a delicious combination of fish or shrimp mixed with fresh lime juice, tomatoes, and onions. 
It's a real treat. And don't forget gallo pinto – Nicaragua's national dish, which consists of rice and beans cooked together; it usually comes served with eggs or tortillas.
No matter what type of meal you choose from this culinary paradise, one thing's for certain - once you've experienced authentic Nicaraguan food, there'll be no turning back! 
So bring your appetite and get ready to indulge in some mouthwatering dishes – I guarantee you won't go hungry anywhere.
People
Nicaragua is an incredible destination that should be added to everyone's travel bucket list. On top of the amazing cuisine, Nicaragua also offers fantastic people and culture.
The people of Nicaragua are incredibly friendly and welcoming. 
They're always willing to help visitors with directions or just have a conversation about their culture and traditions. 
The locals here will make sure you feel right at home during your stay in Nicaragua. It almost feels like being part of a big family!
Visit Nicaragua With BikeHike
If you're looking for an exciting destination to add to your travel bucket list, Nicaragua should be at the top of your list. 
Nicaragua takes you off the beaten path and is full of nature, culture, and, most importantly, fun!
If you have any questions about Nicaragua, feel free to reach out anytime, and if you want to head off to this amazing country, be sure to check out our Nicaragua adventure tours, or you can even customize your own itinerary.
I'll leave you with some highlights from one of our trips.
Happy Travels,
Trish Sare.
About The Author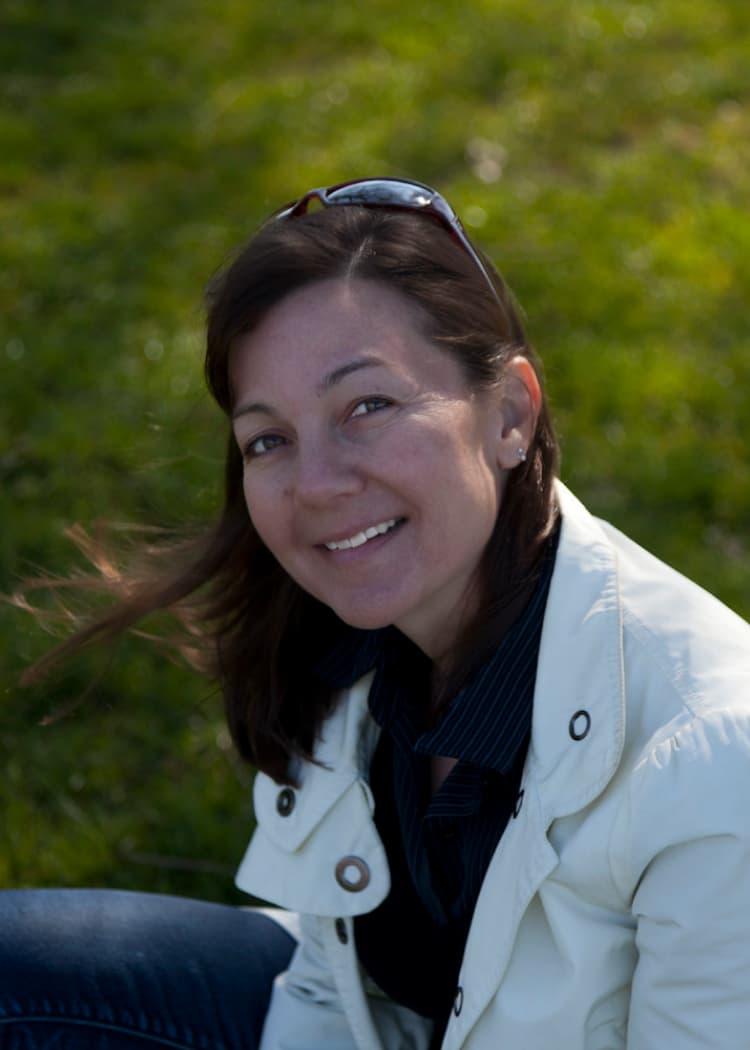 Trish Sare is the owner of BikeHike and a passionate outdoor enthusiast with over 30 years of experience as a world traveler. She's lived, traveled, and guided extensively in North, South and Central America, Europe, Oceania, Africa, and Asia. She has guided and helped to develop every one of our multi-sport holidays. In her spare time, Trish is usually outdoors either mountain biking, hiking, sea kayaking, trail running, or climbing. Trish has a passion for the world and all of the amazing cultures that inhabit it and does her best to immerse herself directly into their distinctive lifestyles.