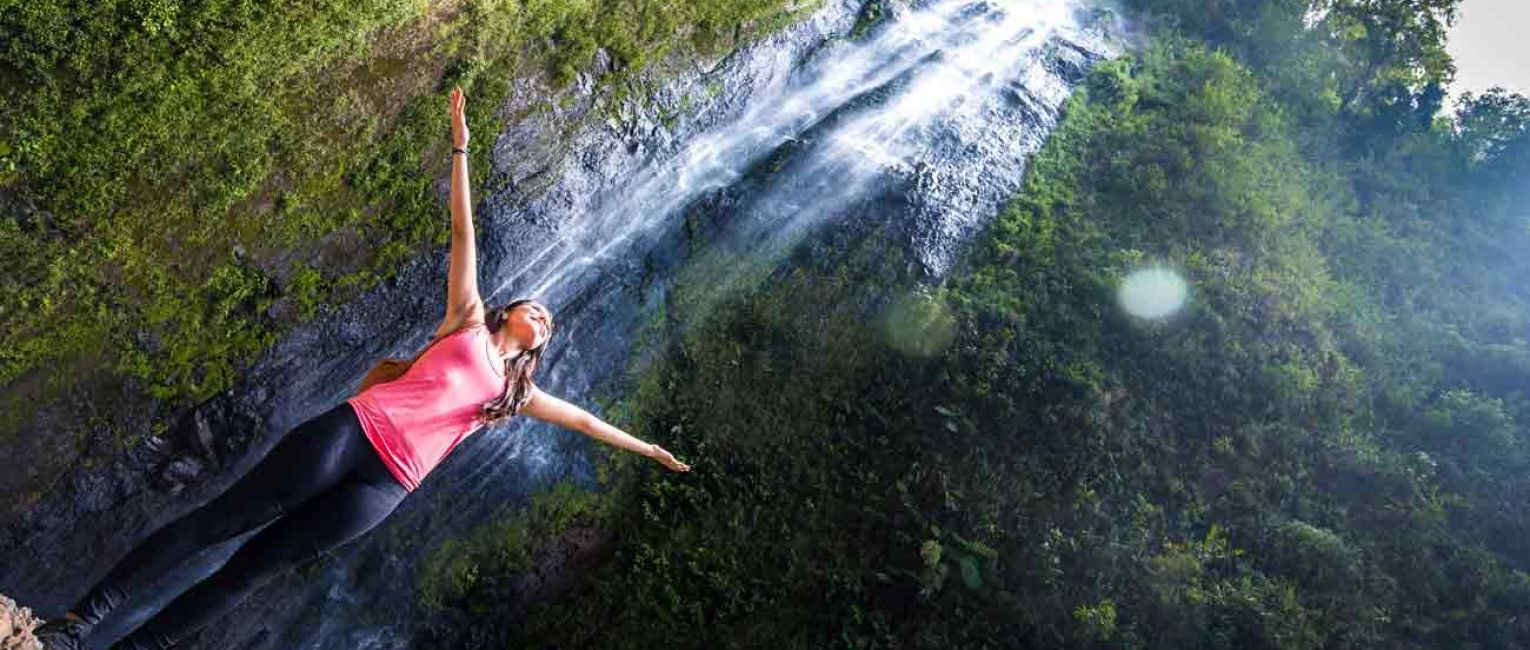 10 Reasons To Add Nicaragua To Your Travel Bucket List
Nicaragua is the perfect destination for those travellers looking for a true adventure that is off the beaten path and full of nature, culture and fun. The country boasts a varied landscape of rugged coasts and surf, verdant inland jungles and lakes, active and dormant volcanoes, colonial cities, warmly hospitable people and no tourist crowds. It is a hidden gem that deserves to be discovered.
Here are our top 10 reasons to visit Nicaragua.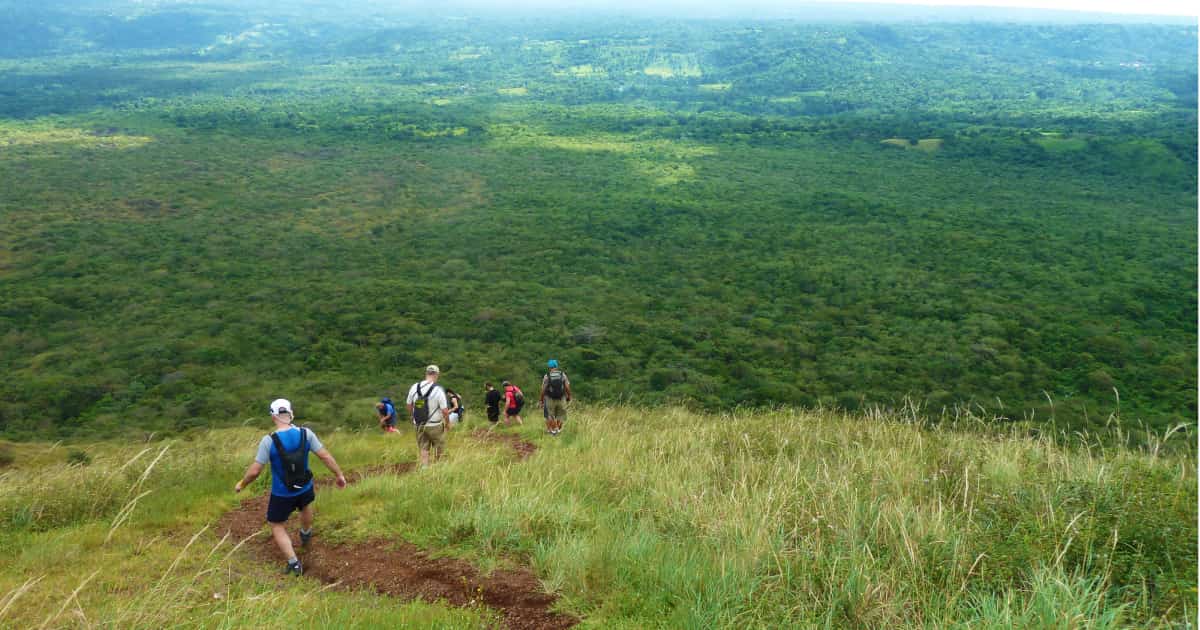 10 Reasons To Visit Nicaragua
1. Ometepe Island. 
Ometepe is the largest island in Lake Nicaragua and is a one-hour ferry ride from the mainland. The island is known for its landscape of two volcanoes Concepcion and Madera jutting out of the island, and the bridge of lava that connects the two of them. There is plenty to see and do on the island such as biking along quiet farm roads, hiking up a volcano through lush jungle, kayaking down the Rio Istian, visiting a coffee farm, swimming in Lake Nicaragua at one of the many beaches and finishing the day watching an epic sunset.
2. Granada.
Known for its colonial architecture and for being one of the oldest cities in Central American, the streets of Granada are lined with beautiful pastel coloured buildings, cobblestone streets, and red-tiled roofs, all set against a picturesque backdrop of volcanoes and lakes. Worth exploring for a few days, the city is home to a wide variety of churches, art galleries, local markets, excellent restaurants, stylish boutique hotels, parks, and museums.
3. Sand Boarding on Cerro Negro.
Do something completely unique and spend the day hiking up to the top of the active volcano Cerro Negro, the youngest volcano in Central America. After admiring the views, instead of hiking back to the bottom of the volcano, gear up in a snazzy one-piece suit to protect yourself from the gritty sand, sit on a wooden board and push off down the volcano for some "surfing" fun.   End the day back in the city of Leon enjoying a rum cocktail in the city square.
4. Beautiful Beaches.
There are no shortages of beautiful beaches in Nicaragua, especially on the Pacific Coast. There is something for everyone from remote and quiet beaches nestled in the jungle to beach towns with a wide array of restaurants and nightlife. Relax at the beach, swim, surf, practice yoga and watch the stunning sunsets. Keep an eye out for turtles nesting on the beach.
5. Volcanoes.
There are 19 volcanoes in Nicaragua, with many of them still active. Some highlights include swimming in Laguna de Apoyo, a volcanic crater lake; hiking up the black sand volcano of Cerro Negro and sand boarding back to the bottom; exploring the bat filled lava tube caves and lunar landscapes at Masaya Volcano National Park;   and zip-lining on the slopes of Mombacho Volcano with a bird's eye view of the surrounding cloud forest and Lake Nicaragua.
6. Local Markets.
There are plenty of colourful and bustling local markets in Nicaragua that are worth a visit. The town of Masaya contains markets of "Artesanias"-or locally handcrafted items, ranging from hammocks to rocking chairs to items crafted from clay, stone, glass and pewter. It's a great place to do some souvenir shopping. Markets are also a great place to sample the local food and drink and interact with the locals.
7. Nature. 
For nature lovers, Nicaragua is perfect with its vast array of volcanoes, beaches, lakes and jungle. It also has a high level of biodiversity with plenty of unique plant, bird and marine species, as well as monkeys, sloths and jaguars.
8. Food and Drink. 
Nicaragua is home to plenty of fresh traditional dishes. Start the day with a freshly brewed coffee and some rice and beans (gallo pinto) with eggs, plantains, and fresh fruit. For lunch, feast on fresh salads, tortillas, roast chicken, and fresh fish. For dinner, dine on grilled steak, potatoes, and a cabbage salad. Finish the day with Flan de Leche (caramel custard) or a rum cake with ice cream.
9. Water.
If you like the water, Nicaragua is the perfect place to spend your vacation. There are opportunities to get in the water every day from the beaches on the Pacific Coast, the lakeshore of Lake Nicaragua, the volcanic crater lake of Apoyo, the Ojo de Agua natural swimming hole on Ometepe Island, and the hotel swimming pools. Spend the day cruising on a boat in the Islets of Granada with views of the surrounding volcanoes and looking out for unique birdlife. There are also plenty of opportunities for kayaking, stand-up paddleboarding, scuba diving, and surfing.
10. Remote Islands.
The Corn islands on the Caribbean Coast in Nicaragua are off the beaten path and sparsely populated. Half the adventure is getting there. You need to make your way to Bluefields on the Caribbean coast and then either fly or take boats. There are no cars on the island.  It is the ideal place to relax on a beach, read a good book, and unplug from the rest of civilization.
Experience what Nicaragua has to offer on our Custom and Private Nicaragua trips, or on our 9-day Navigating Nicaragua Adventure Trip.
Happy Travels,
BikeHike