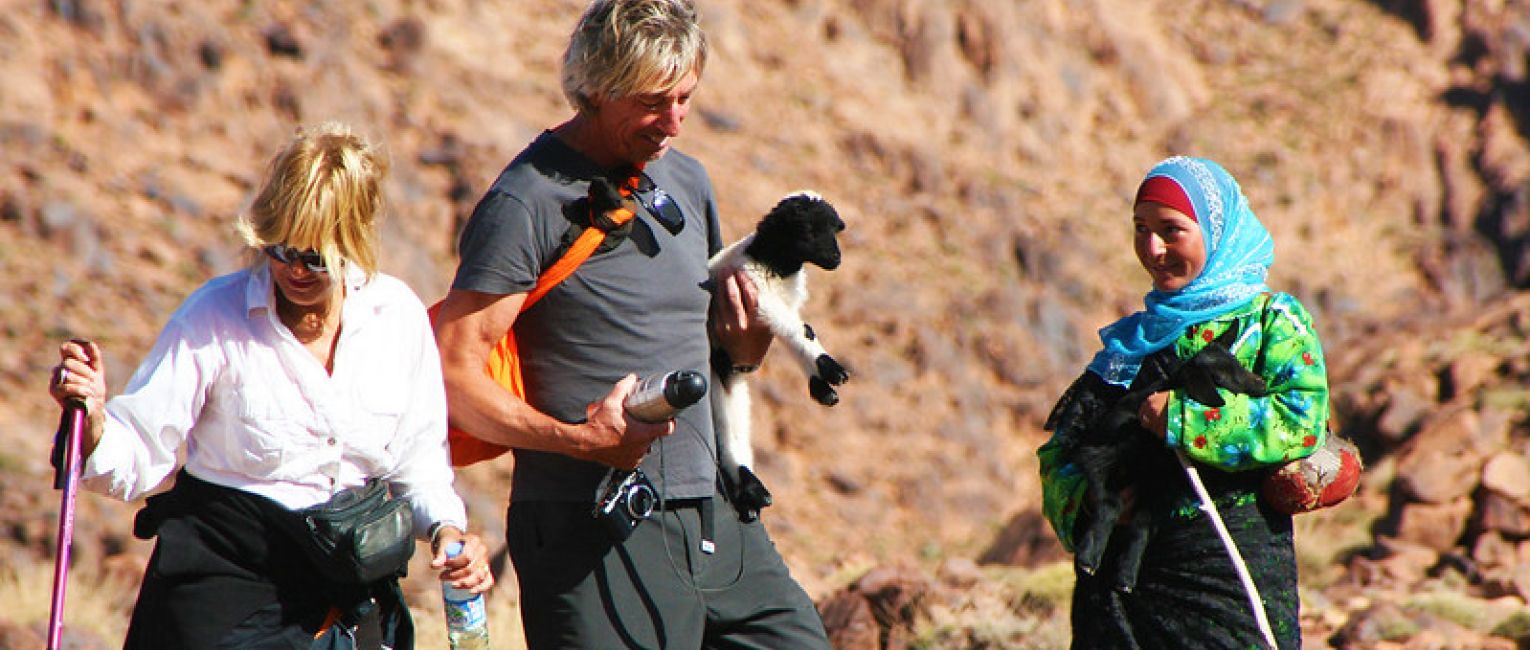 Ten Reasons To Add Morocco To your Travel Bucket List
Morocco offers an adventure filled with varying landscapes from deserts and snow-capped mountains to sandy beaches and cities bursting with cultural experiences.
Add in adobe kasbahs, palm-fringed oases, delicious food, shopping in souks, bathing in Hammans and hiking through small villages with friendly locals serving up a welcoming pot of hot mint tea, and you won't be disappointed.
Morocco is an ideal destination for both the adventurous traveller and the cultural traveller.
10 Best Reasons To Travel To Morocco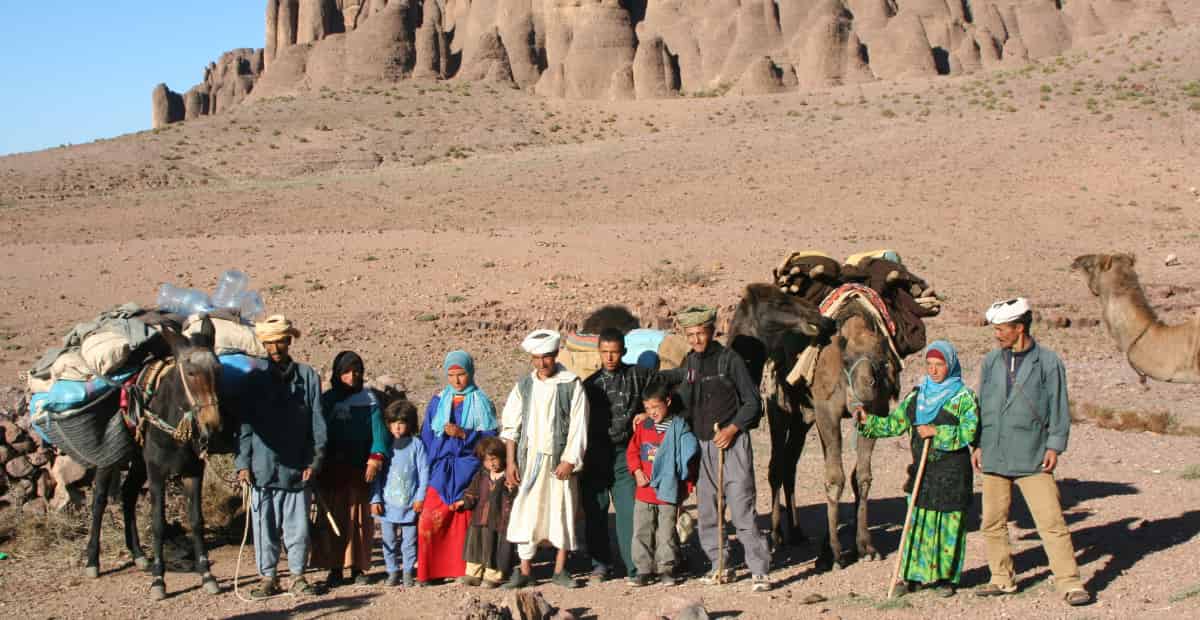 1. High Atlas Mountains.
This mountain range extends from Morocco to Tunisia and is a great destination for hiking enthusiasts. There is an extensive trail network that traverses snow capped mountains, valleys, and small Berber villages. It feels like stepping back in time and it is not uncommon to share the trail with sheep and goat herders.
2. Sahara Desert.
The vast desert landscape is breathtaking and a great place to view the starry night sky, as well as vibrant sunsets and sunrises. The dazzling array of colours on the golden sand dunes is magical. Make your experience even more special by arriving at your desert camp accommodation for the night by camel.
3. Food & cuisine
If you are a foodie, you won't be disappointed in Moroccan food. It is very flavourable with plenty of spices and fresh vegetables often used. Don't miss out on tagines with couscous, bastillas (savoury pies), black olives, Harira soup and if on the coast, fresh sardines.
4. Wandering the Medinas of Marrakech and Fez. 
The medinas of Marrakech and Fez are labyrinths of narrow twisting alleyways that are easy to get lost in and experience a complete sensory overload (in a good way). Have fun shopping in the souks that are brimming with items to buy from ceramics, leather goods, jewelry, spices and carpets. Don't forget to bring your bargaining game.
5. Visiting ancient Kasbahs such as Ait Benhaddou. 
There are no shortages of ancient kasbahs (fortified houses) to explore in Morocco, but one of the most impressive and well-preserved one is Ait Benhaddou. It is a UNESCO World Heritage Site and dates back to the 11th century. Over the years, this fortified city has been the setting in several Hollywood productions including the film Gladiator and the television series Game of Thrones. Make sure to walk up to the top of the village for a panoramic view of the surrounding area.
6. Hospitality of the Berbers. 
If you find yourself in a small Berber village, don't be surprised if the locals invite you into their home for a mint tea. It is a common way for them to extend their hospitality and welcome you. The Berbers are one of the oldest cultures in North Africa and much of their traditions and customs have been maintained over the years.
7. Essaouira and the Atlantic Coast.
The Atlantic coastline has miles and miles of beaches and has something for everyone, whether you like to relax at a fancy resort with all the fixings or hang out on a surf beach in a rustic hotel. The weather is great year round for relaxing and soaking in the sun. Make sure to check out the fish market in Essaouira with all of the locals selling their fresh catch of the day.
8. Architecture. 
It is difficult to find a dull building in Morocco – at every turn, you will be impressed by the architecture from the colourful tiles, arching doorways, vibrant colours, intricate lighting, red adobe buildings, and elaborate mosques.
9. Riads. 
These are traditional houses that have been converted into B and B style accommodation. Most have an inner courtyard with beautiful gardens and a fountain, as well as architecture typical to Morocco such as colourful tiles and elaborate arched doorways. They are a great place to unwind after a day exploring the hectic medina.
10. History and Culture. 
Morocco is a melting pot of cultures with Arabic, Berber and European influences. There is an abundance of historical sites to explore such as the fortified city of Chellah in Rabat, the tanneries in Fez, and the ancient medina of Fez.  There are also the roman ruins of Volubilis, which were a major trading centre during Romans times. The main religion in Morocco is Islam, and Mosques can be found in every single town and village. You'll hear the call to prayer several times a day during your trip.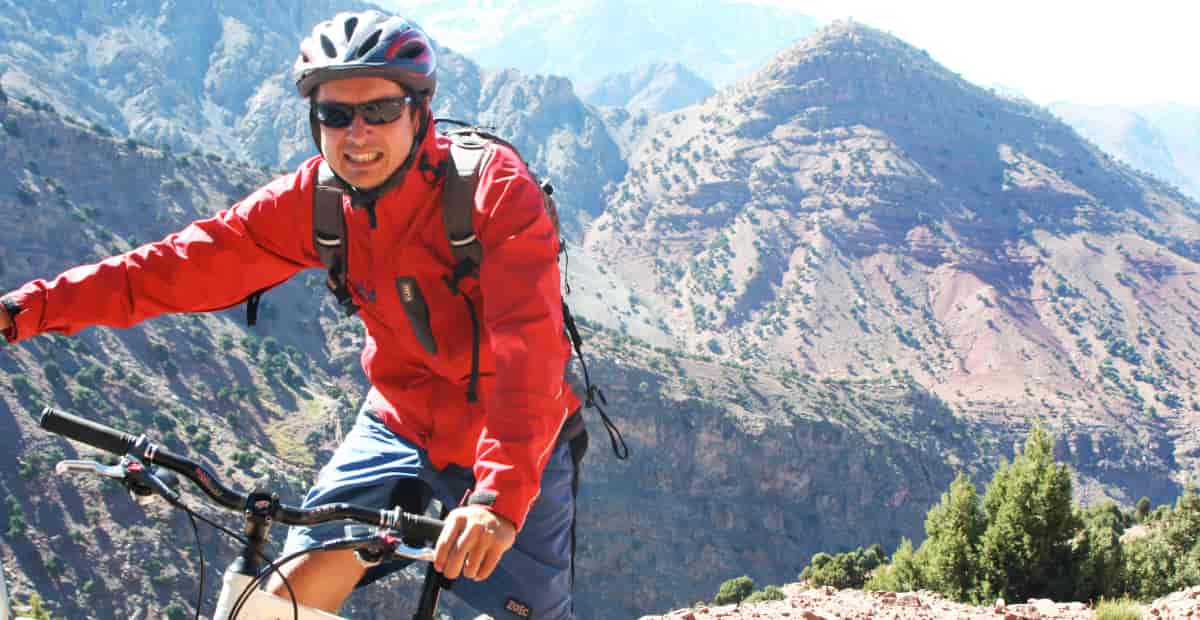 You can experience all of the above on our Classic 10-Day Morocco Adventure Trip.
Happy Travels,
BikeHike