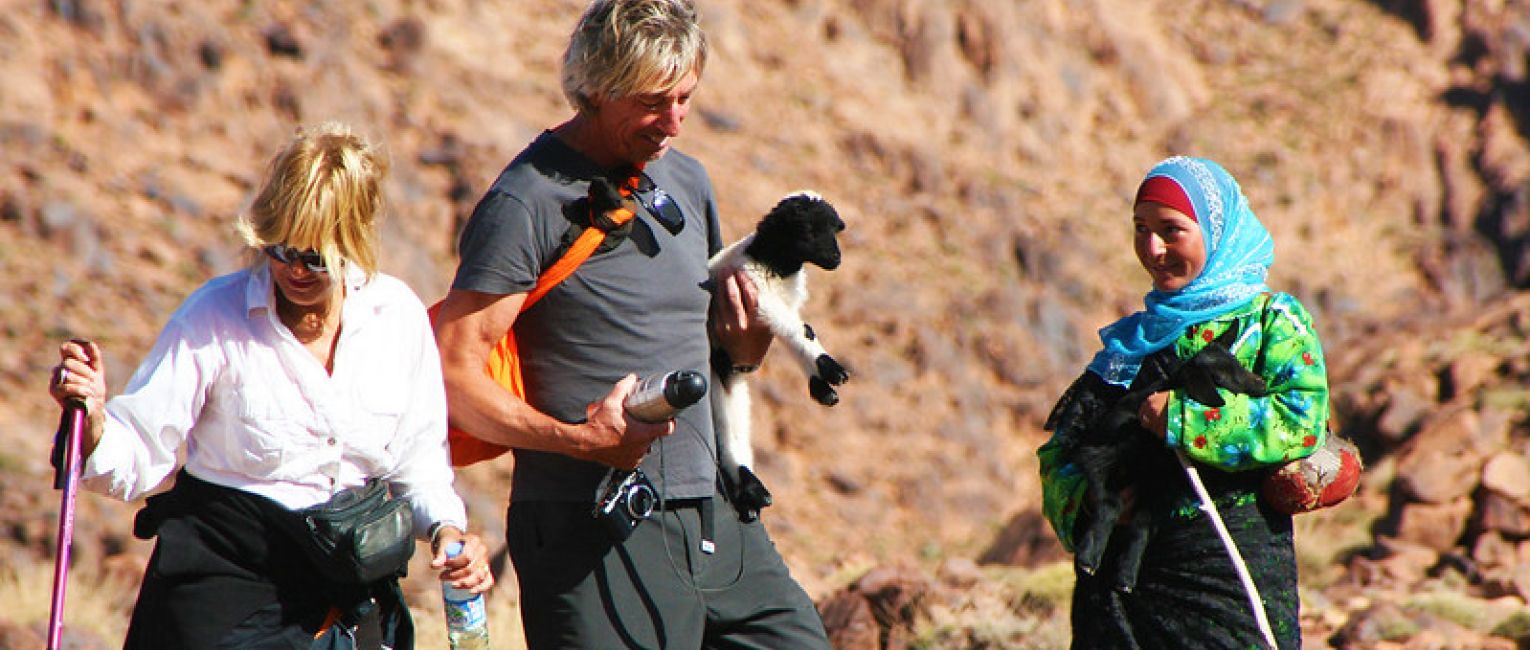 Ten Reasons To Add Morocco To Your Travel Bucket List
10 Reasons To Visit Morocco:
Morocco offers an adventure filled with varying landscapes, from deserts and snow-capped mountains to sandy beaches and cities bursting with cultural experiences. 
Add in adobe kasbahs, palm-fringed oases, delicious food, shopping in souks, bathing in Hammans, and hiking through small villages with friendly locals serving up a welcoming pot of hot mint tea, and you won't be disappointed. 
Here are 10 Reasons why Morocco is the ideal destination for both adventurous and cultural travelers.
1. Explore the Sahara Desert.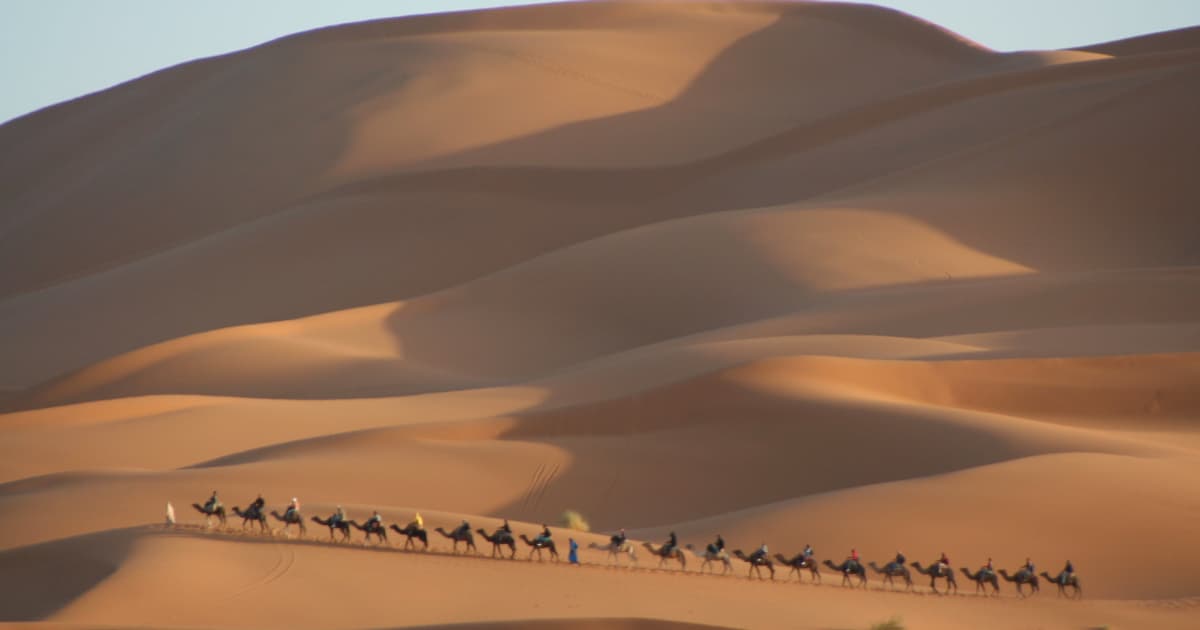 Exploring the Sahara Desert is an outdoor experience like no other. 
From Morocco to Algeria and beyond, you can experience a beautiful landscape of contrasting colors – from orange sand dunes to blue-green oasis – that will captivate even the most experienced adventurer.
On top of its stunning beauty, the Sahara also offers plenty of cultural exploration in nearby cities such as Marrakech and Casablanca. 
In these vibrant locales, you can immerse yourself in age-old Moroccan traditions that provide insight into its fascinating past. 
And, for those with more daring spirits, you can always explore on camelback through remote desert regions for a new sense of freedom while uncovering lost wonders along the way!
2. Rich Culture & History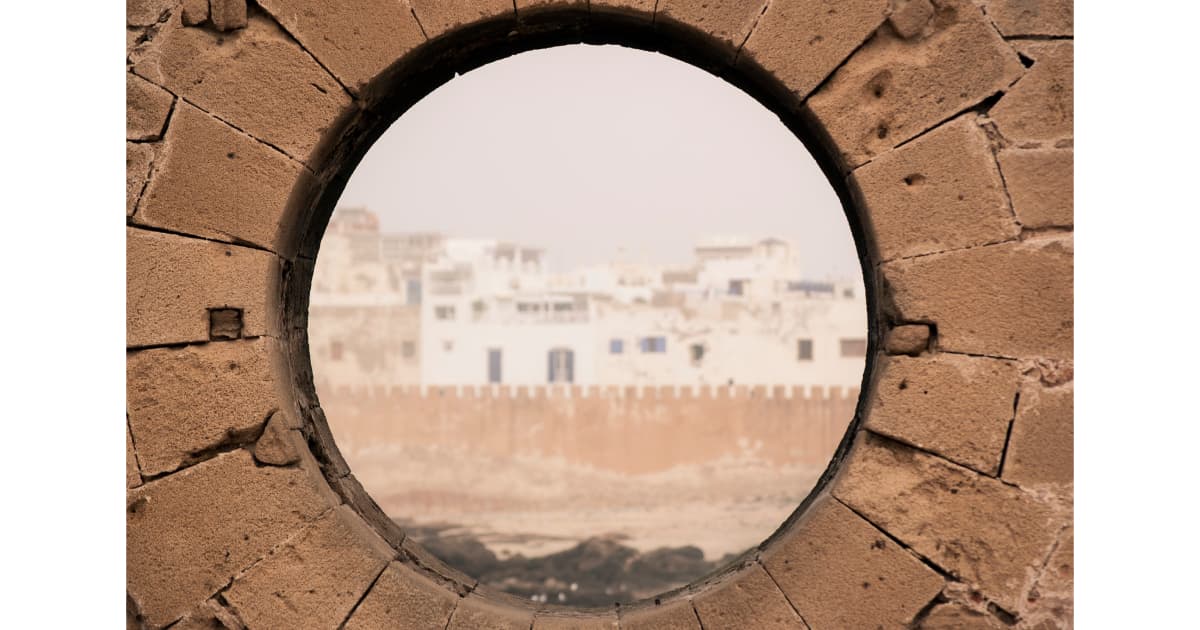 Morocco is a land of diverse culture & vibrant history.
Morocco's rich fantasyland of mountains, deserts, and sweeping coastal scenery is also home to some of the world's oldest civilizations – from ancient Berber empires to Arabic Moorish settlements.
This creates a unique blend of cultures and traditions well worth exploring. 
There are abundant historical sites, such as the fortified city of Chellah in Rabat, the tanneries in Fez, and the ancient medina of Fez, and ancient roman ruins of Volubilis, which were a major trading center during Roman times. 
Mosques can be found in every single town and village. You'll hear the call to prayer several times a day during your trip.
There is no shortage of opportunities to become immersed in Morocco's rich heritage while embracing your inner explorer in this exotic kingdom.
3. Scenic Mountains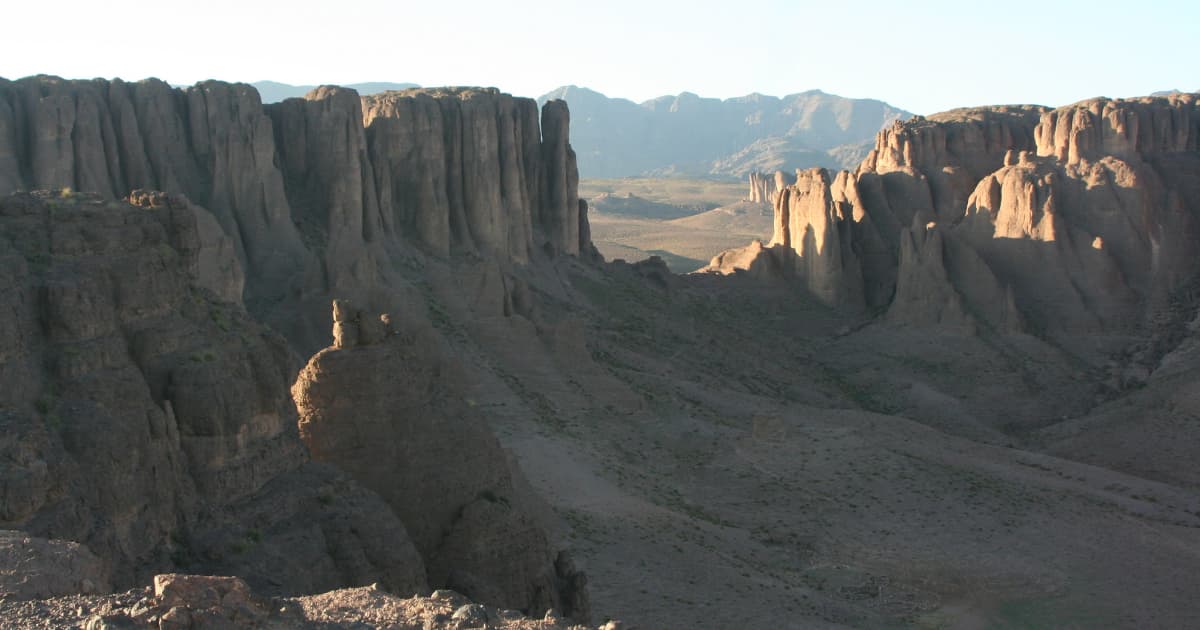 Morocco's mountain ranges are a paradise for those who crave outdoor adventure.
From the vast stretches of sand-covered slopes in the Anti Atlas to the snow-capped peaks of the High Atlas Mountains, Morocco offers a plethora of breathtaking scenery and world-class hiking destinations.
Whether you're looking for soulful trekking experiences or simply taking time out amidst fresh air and beautiful vistas; these mountain ranges promise incredible experiences!
We've been fortunate enough to spend time hiking, biking, and trekking across some of Moroccos famous mountains, and here are some of our highlights.
The High Atlas Mountains extend from Morocco to Tunisia and is a great destination for hiking enthusiasts. There is an extensive trail network that traverses snow-capped mountains, scenic valleys, and small Berber villages. It feels like stepping back in time, and it is not uncommon to share the trail with sheep and goat herders.
The Rif mountains dominate northern Morocco with its picturesque villages perched atop rugged terrain, while Jebel Toubkal is Africa's highest peak at 4167 meters. 
Further south lies Djebel Saghro which boasts unique rock formations that attract climbers from around the globe seeking a challenging ascent up its rocky heights. 
Finally, just outside Marrakesh sits Jebel El Kest - or "Mountain Of Birds" - whose exposed ridges offer incredible views across the historic cityscape below.
We highly recommend taking the time out to explore these stunning mountains, which are all suitable for beginner trekkers to experienced mountaineers alike.
4. Adventure Opportunities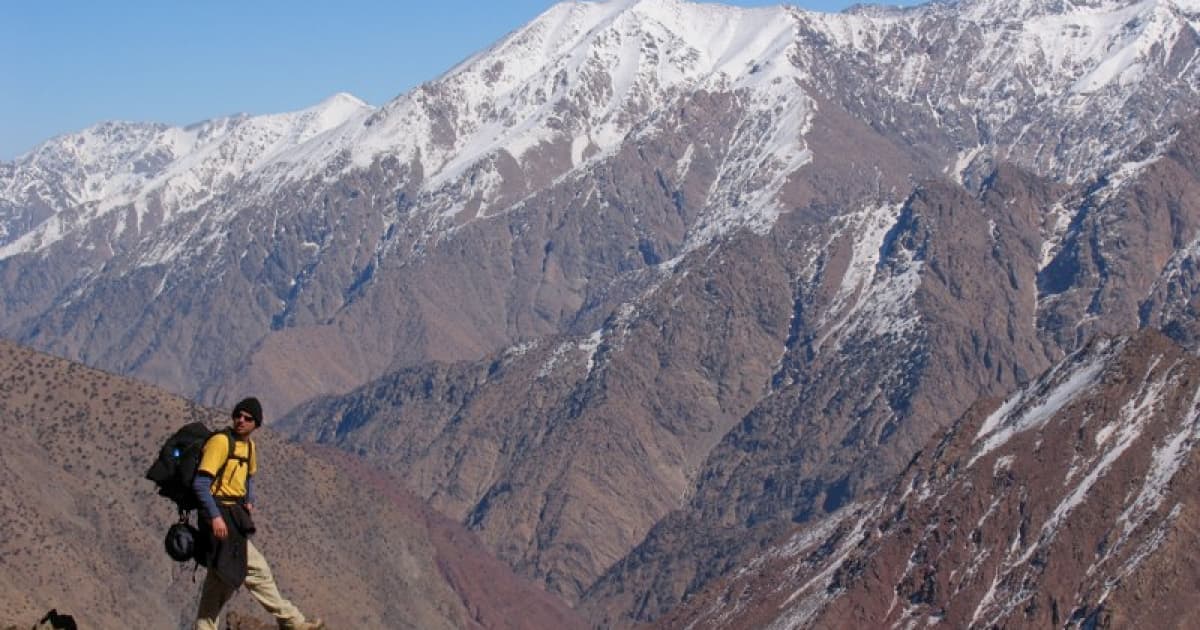 For us, this is where Morocco really shines.
For those who enjoy outdoor activities, Morocco boasts a wealth of possibilities ranging from surfing the Atlantic coast to trekking in the High Atlas Mountains, cycling the rugged mountain terrains, or climbing Jebel Toubkal - North Africa's highest peak. 
And, of course, plenty of cultural experiences, such as camel rides through Marrakesh medina and exploring ancient Kasbahs.
Those seeking adrenaline-filled thrills can find them too – whether it's high-octane kite surfing off Essaouira's beaches or sandboarding down dunes in Merzouga Desert! 
Morocco ensures that every traveler finds their own unique path filled with adventure! 
Here are just some of the adventure opportunities that await:
>

Hiking in Morocco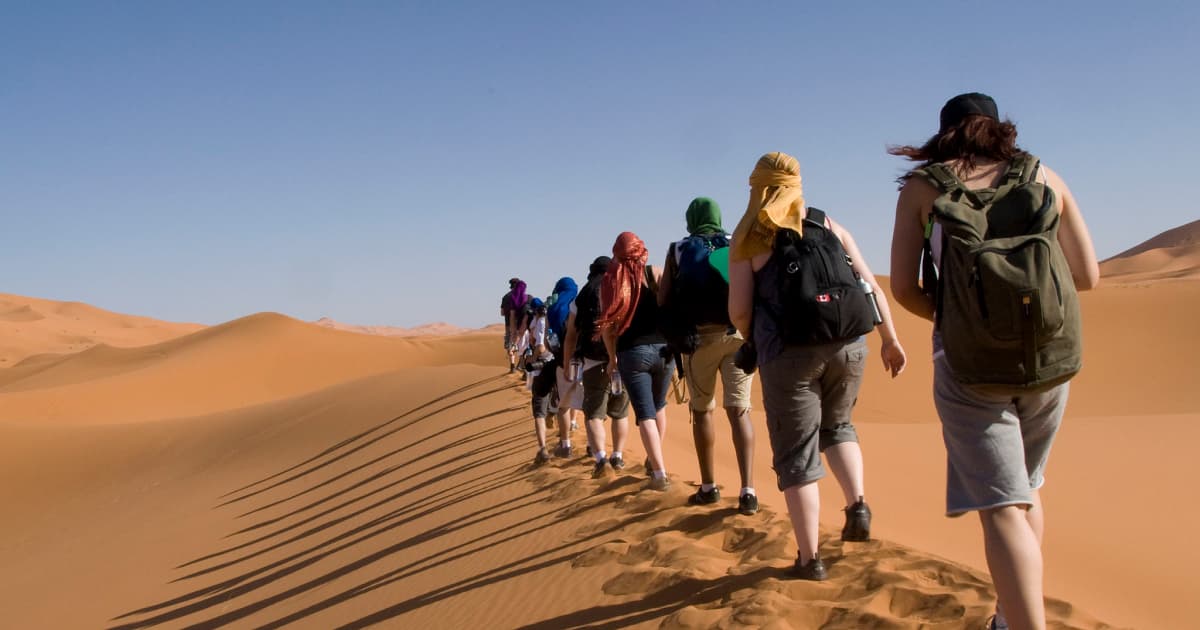 The country's diverse terrain offers an array of hiking experiences.
You can enjoy a gentle stroll through rural villages where local customs still abound, or challenge yourself to thrilling trips along vertiginous mountain trails. 
Hikers can traverse historic pathways once walked by nomadic tribes, and even trek along the vast open deserts.
A perfect destination for those seeking exciting outdoor hiking that combines cultural immersion with physical exploration.
When in Morocco, we always recommend joining an organized hike or heading out with a group to really get the most out of your journey, and to enjoy a safe trip.
For some inspiration. you can take a look at our Morocco hiking tour, a 10-day Morocco adventure tour starting in Fez that mixes light hiking and cultural visits. 
>

Cycling in Morocco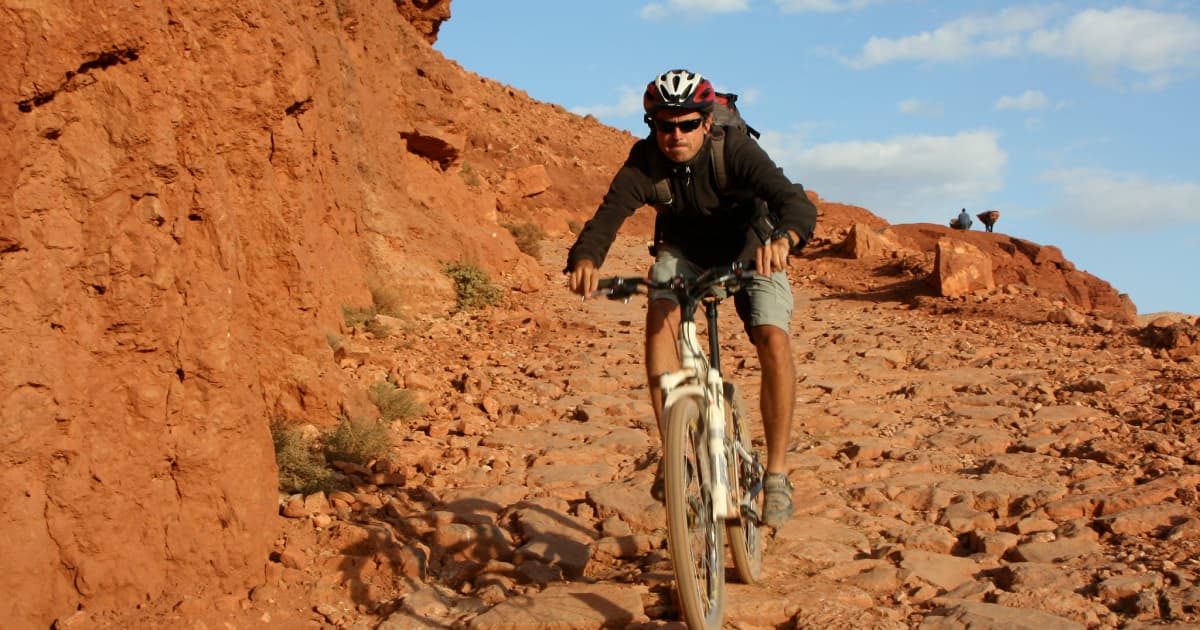 For those looking for something more than just your traditional tourist experience, cycling in Morocco offers an unforgettable exploration into this fascinating corner of the world.
Morocco offers cyclists plenty of off the beaten path routes. 
And by veering off the beaten path, away from the large cities, you'll find the roads are much less trafficked.
Cyclists can experience a rich tapestry of culture as they journey through this beautiful country on two wheels.
What sets cycling in Morocco apart from other locations is its unique blend of adventure, challenge, and immersion into local life.
Here you can see some of the top cycling trails across Morocco to inspire your next trip.
Or check out our 10-day Morocco cycling tour from the High Atlas mountains to the Sahara (with an added camel ride). We call it the "mountain bikers dream."
5. Hospitality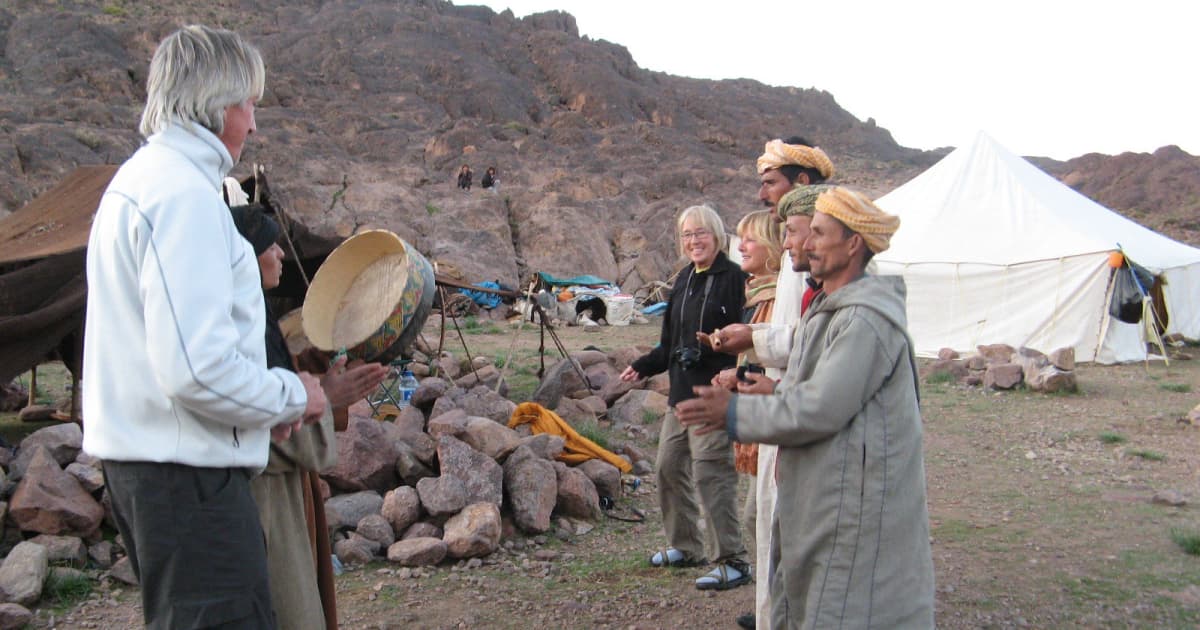 What sets Morocco apart from other destinations is its renowned hospitality of the people. 
The warmth and genuine kindness offered by locals throughout Morocco will make your journey even more special.
Moroccans are known for welcoming visitors with open arms - they go out of their way to show you a good time in their country. And from our many trips to Morocco we can attest to that!
Whether it be an invitation to dine at someone's home or helping navigate unfamiliar terrain, the locals are eager to help you experience all that this beautiful land has to offer.
6. Fascinating Markets & Bazaars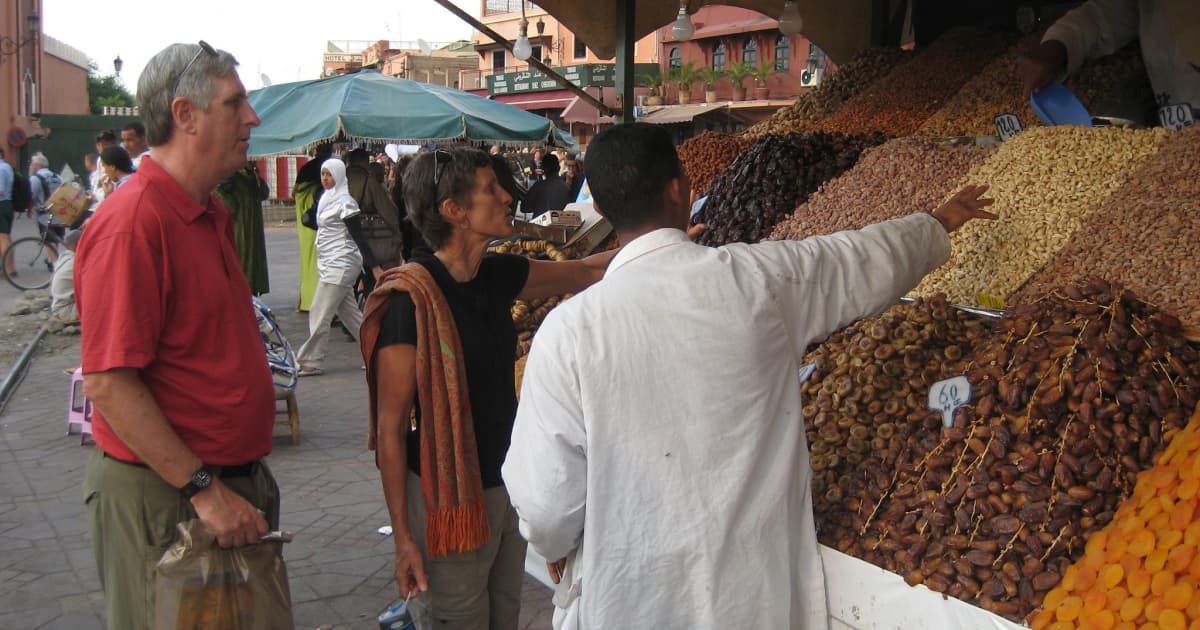 No trip to Morroco is complete without a trip through the many vibrant markets & bazaars. 
A day here is truly an immersive cultural experience.
The country's famous Jema el Fna market in Marrakech draws visitors from all over the world due to its bustling atmosphere and eclectic mix of items on offer. 
Here you can find everything from locals selling spices and Berber carpets to performers showcasing traditional music and storytelling skills.
You can even witness traditional craftsmen at work crafting authentic carpets alongside modern artisans creating contemporary works of art inspired by timeless beauty.
Head south towards Essaouira, where you'll be greeted by a unique fish market displaying an array of fresh seafood caught daily along Morocco's Atlantic coastline. 
The Medina area also has numerous interesting shops worth exploring where you can purchase handmade craftwork, or jewelry made with semi-precious stones mined locally in nearby quarries. 
In Meknes another popular spot for tourists is Souk Al Hadhinal which sells traditionally crafted pottery produced using ancient methods passed down through generations.
7. Thriving Arts & Crafts Scene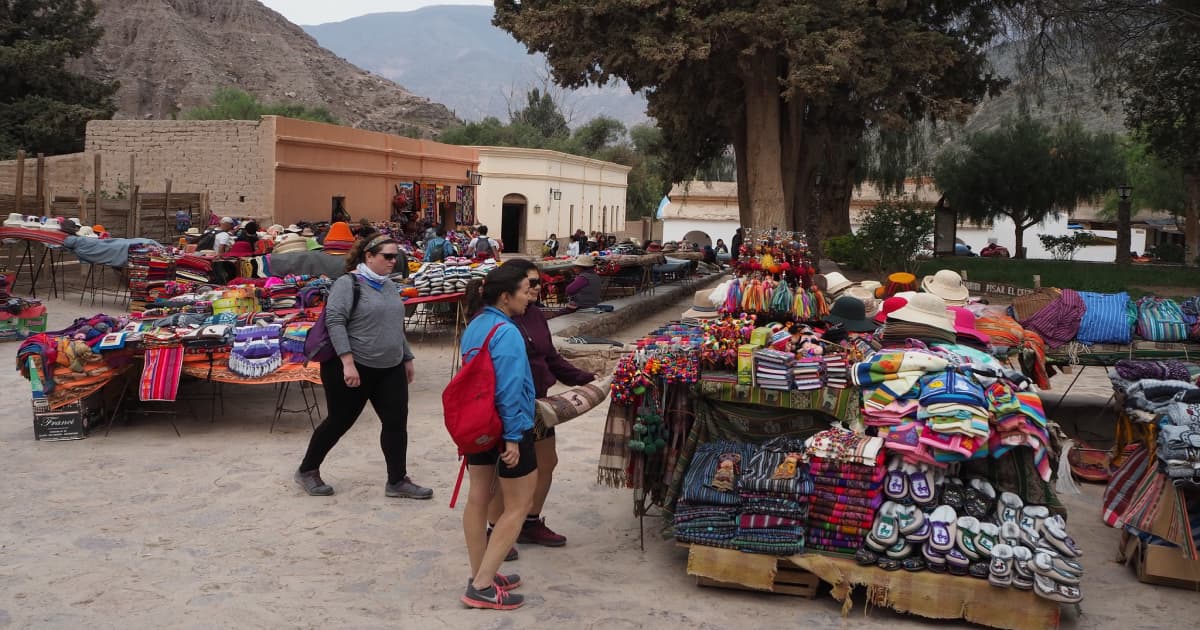 One of the most captivating parts of Moroccos culture is its thriving arts & crafts scene. 
It's well worth taking a day or two out to explore the bustling bazaars and artisanal workshops that offer a peek into Morocco's local traditional crafts. 
Even more thrilling than witnessing their creations come to life are opportunities to interact with these talented makers directly – some are more than happy to teach visitors how to make their own works of art!
For those in search of unique souvenirs from their travels in Morocco, there's no better way than to take part in this dynamic craft culture by purchasing original handmade items like ceramics or embroidered apparel straight from local artists themselves. 
Here is a piece of art that I bought during a trip to Morocco that is very special to me.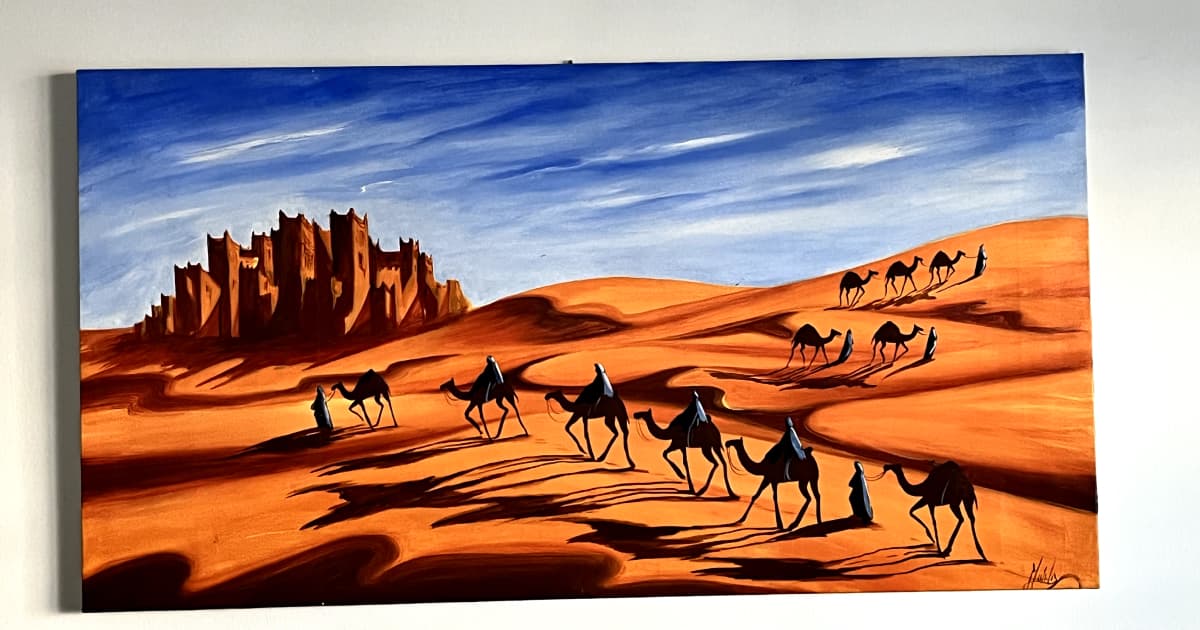 I bought this in Marrakesh, but it is a scene of what I spent in the Sahara after we slept under the stars in the sand. 
We all woke up to the silhouette of our camels on the sands. It was a magical trip, and even more special to have the moment immortalized in a piece of art.
8. Amazing Architecture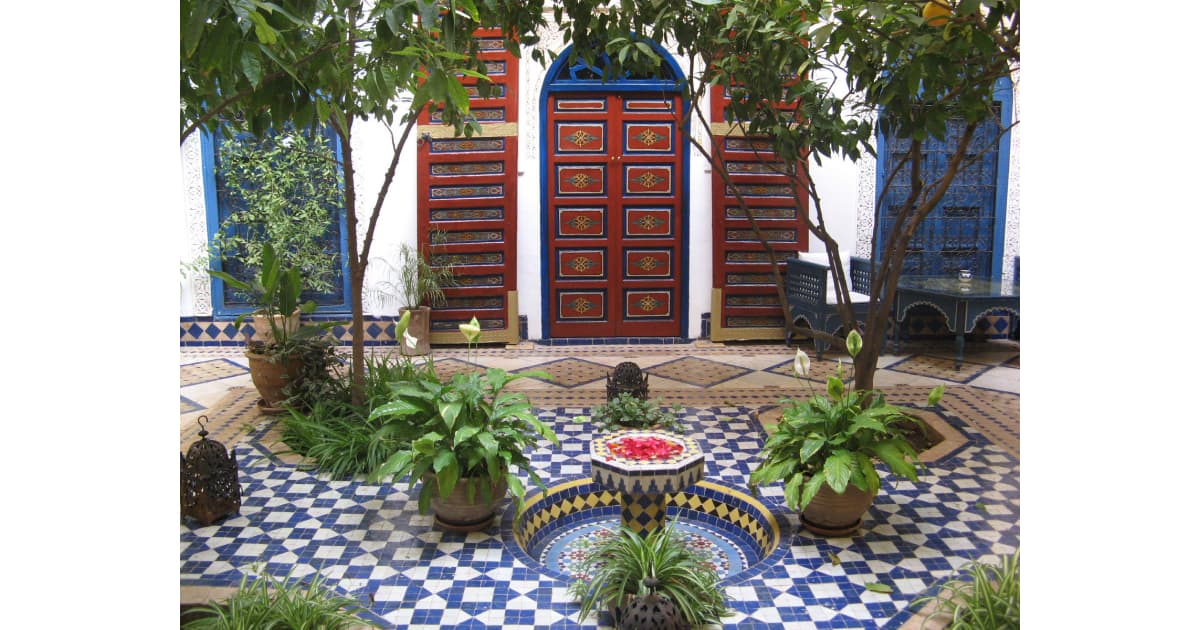 It is difficult to find a dull building in Morocco – at every turn, you will be impressed by the architecture from the colorful tiles, arching doorways, vibrant colors, intricate lighting, red adobe buildings, and ornate mosques.
The country's rich history and culture are reflected in many of its buildings.
We recommend a visit to the breathtaking Alhambra palaces in Granada or a walk underneath the centuries-old Medina walls surrounding Marrakesh's Old Town.
You can even get up close to ancient kasbahs perched atop rugged hillsides or wander through alleyways that wind through secret gardens within cities like Fez or Rabat.
One of the most iconic buildings in Morocco is the Hassan II Mosque, which is located in Casablanca. This mosque is truly a work of art, with its intricate tile work and massive minaret. 
Other notable buildings worth a visit include the Royal Palace in Rabat and the Badi Palace in Marrakech.
9. Beautiful Natural Landscape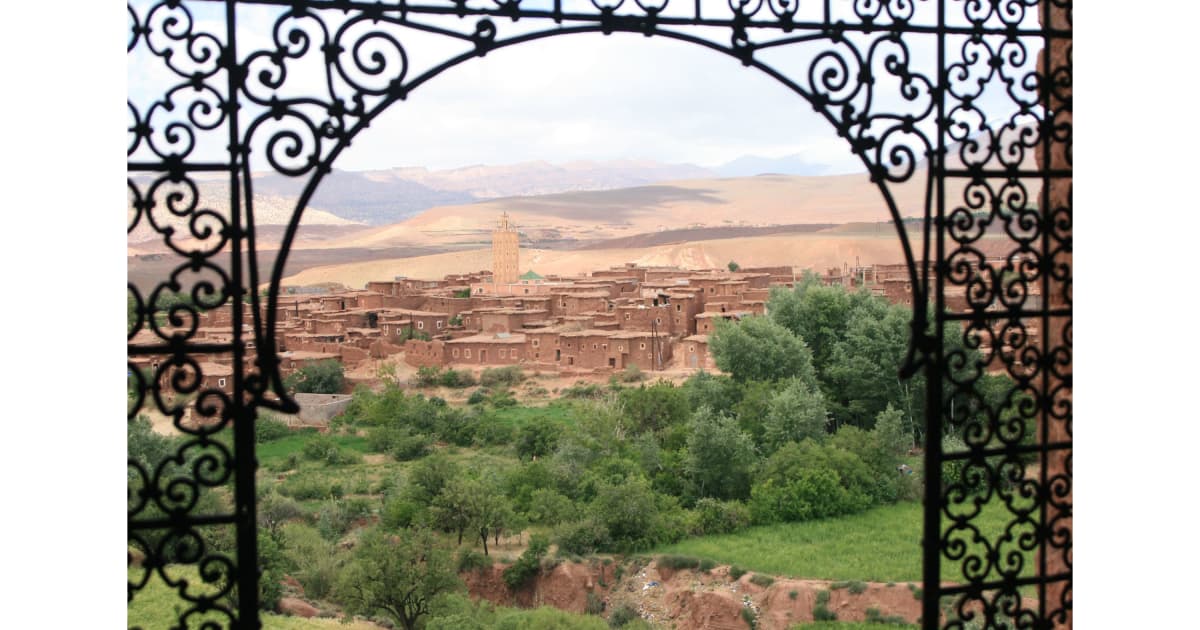 From the captivating Mediterranean Sea shores to the majestic Atlas Mountains, Morocco offers many stunning landscapes. 
Here are 5 of our favorite landmarks in Morocco worth visiting:
The Ourika Valley – Located a short distance from Marrakesh, the Ourika Valley is an incredibly well-preserved valley in the Moroccan High Atlas with an awe-inspiring landscape featuring an array of cascading waterfalls, wildflowers, and winding rivers surrounded by mountains.
Chems-Eddaouira – An ancient forest located close to Essaouira, offering tranquil walks among forests and lakes dotted with small villages.
Erg Chebbi – A vast expanse of golden sand dunes near Merzouga where you can watch spectacular sunsets or take a camel ride through the dunes.
Ouzoud Waterfalls - Ancient terraced falls created by three tiers of cascades that plunge into deep blue pools far below, surrounded by gorges in one of North Africa's most picturesque nature reserve regions.
Talassemtane National Park - An impressive park featuring dense forests filled with cedar tree species unique to this part of North Africa, as well as some limestone caves which were carved out thousands of years ago due its geological conditions creating what looks like a fairytale setting!
10. Delicious Food & Wine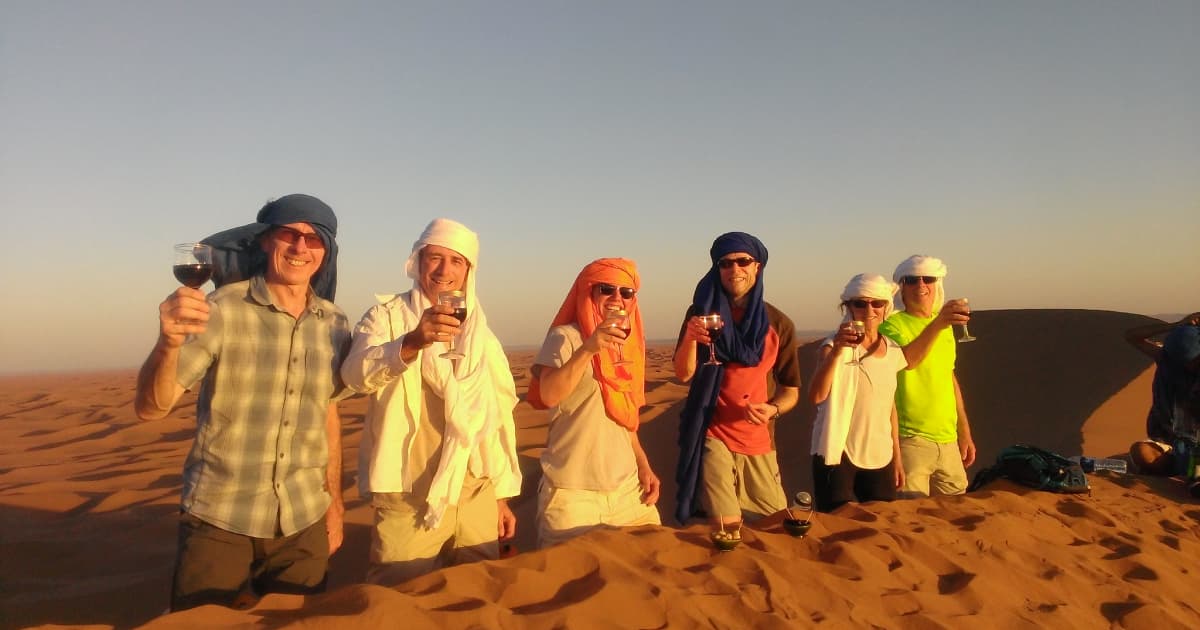 From the aromatic spices that flavor tajines to deliciously sweet pastries filled with honey, Morocco is filled with amazing culinary experiences. 
Don't miss out on tagines with couscous, bastillas (savoury pies), black olives, Harira soup and if on the coast, fresh sardines.
In addition to traditional Moroccan cuisine, you can find some great wine-tasting opportunities throughout your journey as well.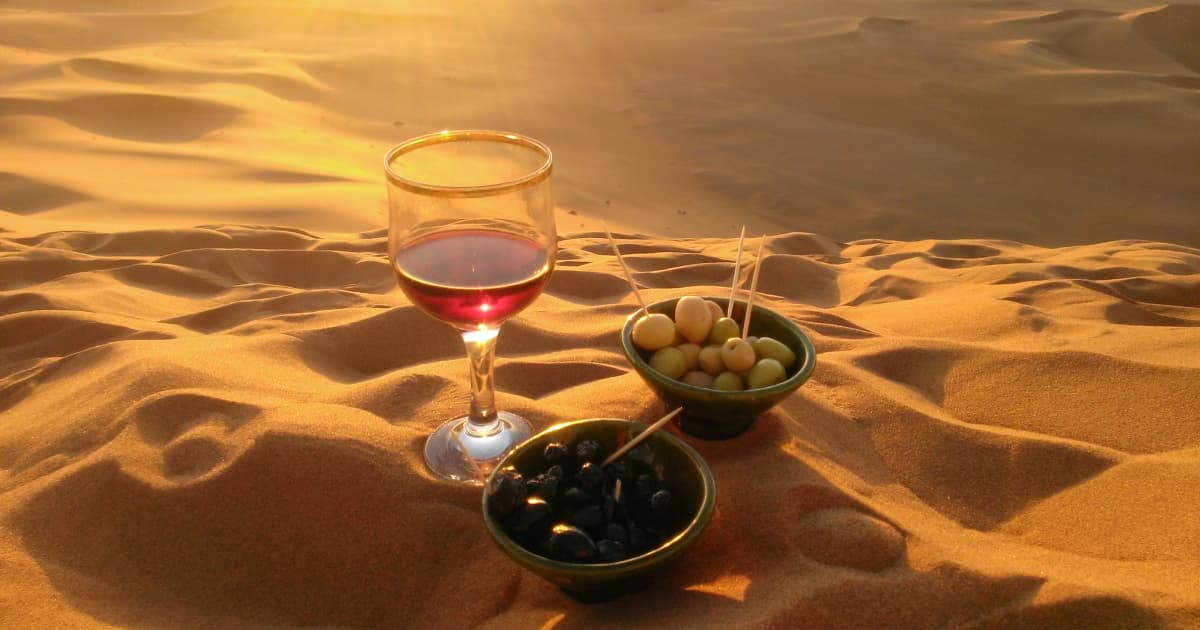 Morocco's unique microclimate and the cooling influence of the Atlantic Ocean is particularly well-suited for successful viticulture and winemaking. 
Along with the unique soil composition found in the high mountains allows winemakers to craft some truly unique and delicious wines that have their own distinct flavor profiles. 
Unearthly terroir-driven bottles crafted from indigenous grapes are sure to tantalize even the most discerning palates – making it easy for any traveler that loves good food and wine pairing to convince themselves why they must visit Morocco!
Is Morocco Worth Visiting?
Put simply, yes! Morocco is sure to satisfy even the most adventurous spirit! Its diverse landscape, coupled with its rich culture, makes it an unbeatable destination that promises unforgettable experiences.
When Is the Best Time to Visit Morocco?
To get the most out of your visit to Morocco, the best time to travel is in spring or autumn when temperatures are milder than during summertime. This allows plenty of opportunity for outdoor activities such as hiking in the foothills of rugged mountain ranges or motorcycle rides through spectacular canyons without getting caught up in the blazing sun.
You can also explore ancient cities like Marrakesh without having to deal with oppressive heat, which makes sightseeing uncomfortable during the summer months. 
Visit Morocco With Us
Whether you're looking for unique experiences or just need a break from your daily life - visiting Morocco will check all the boxes.
Now that we've gone over 10 amazing reasons why you should visit this beautiful nation in North Africa, you can always talk to us whenever you are ready to go.
Here's a little taste of what we have to offer, with some highlights from our Biking the Atlas Mountains to the Sahara Moroccan adventure tour.
You can experience almost all of the above on our Classic 10-Day Morocco Adventure Trip.
Or create your own custom Morocco travel experience.
Happy Travels,
Trish Sare
About The Author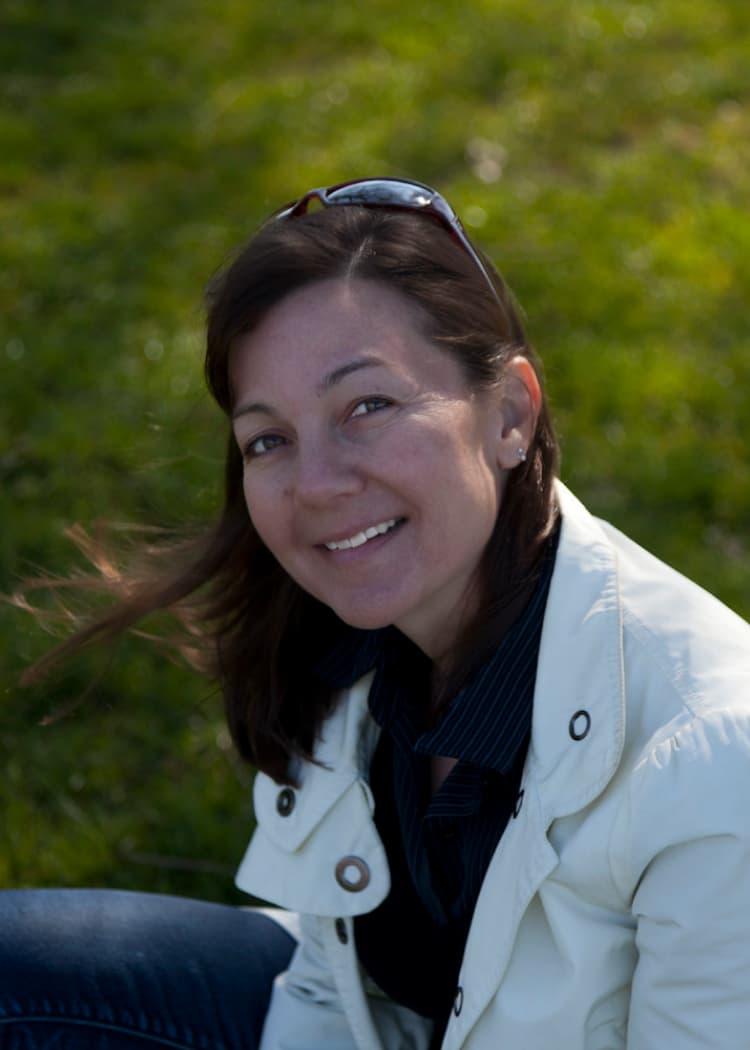 Trish Sare is the owner of BikeHike and a passionate outdoor enthusiast with over 30 years of experience as a world traveler. She's lived, traveled, and guided extensively in North, South and Central America, Europe, Oceania, Africa, and Asia. She has guided and helped to develop every one of our multi-sport holidays. In her spare time, Trish is usually outdoors either mountain biking, hiking, sea kayaking, trail running, or climbing. Trish has a passion for the world and all of the amazing cultures that inhabit it and does her best to immerse herself directly into their distinctive lifestyles.