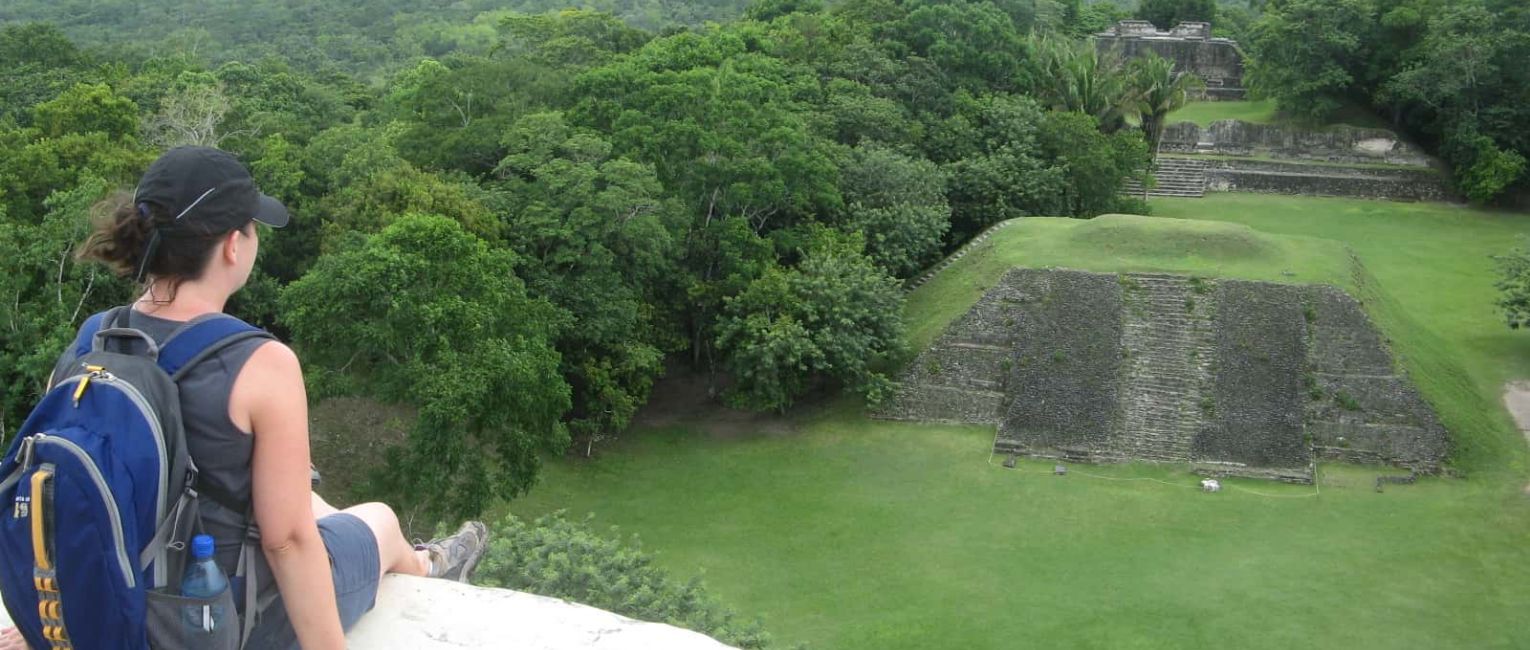 Ten Reasons To Add Belize To Your Travel Wish List
Located in Central America, the tiny country of Belize on the Caribbean Coast has plenty to offer in the way of adventure, natural beauty and Mayan ruins. It is the perfect destination for those wanting both a jungle and beach vacation. The country boasts a varied landscape of white sand beaches, coral reefs, lush jungles teeming with flora and fauna, intricate cave systems, Mayan temples, remote islands and pristine rivers. Whether you prefer to spend your vacation just relaxing at the beach with a good book or packing your days full of adventure, Belize will not disappoint.
Below are 10 reasons to add Belize to your travel wish list when the world opens back up again.
1. Belize Barrier Reef.
A UNESCO World Heritage Site, the Belize Barrier Reef is the second largest barrier reef in the world and runs the entire coastline of Belize.  Spend your time snorkelling or scuba diving in the turquoise Caribbean Sea and explore all that the reef has to offer with its bright corals, pastel coloured tropical fish, nurse sharks, stingrays and hawksbill turtles. If you have the time, don't miss the Great Blue Hole, a giant marine sinkhole that is a world-class spot for scuba divers.
2. Caves.
There are several caving opportunities in Belize that cater to all levels of adventure. If you prefer more relaxing day trips, jump in an innertube and float peacefully down the Caves Branch River  through an intricate cave system in the Mayan Mountains. If you prefer more intense adventures, explore the Actun Tunichil Muknal (ATM) caves. The tour starts with a hike through dense jungle before entering the caves. Prepared with the necessary equipment, you will hike, crawl, and swim into the cave witnessing ceramics, stoneware, and untouched human skeletons remaining from Maya rituals centuries ago.
3. Mayan Temples.
Belize is considered to be the heart of the Maya civilization that flourished from 300 to 900 AD, due to its high number of temples and ruins in the country.  One of the biggest and most impressive Maya sites to explore is Xunantunich. Climb the steps of El Castillo, the largest pyramid in the complex, and enjoy a panoramic view of the Cayo District.
4. Jungle.
There is no shortage of jungle in Belize waiting to be explored. Hike on dense trails and listen to the sounds above in the jungle canopy and keep your eyes peeled for wildlife such as howler monkeys and scarlet macaws. Book a day trip to the Black Hole Drop, an adrenaline pumping rappelling experience into a 300 ft. / 91 m sinkhole.
5. Beaches and Islands.
There are plenty of islands in Belize (referred to as "cayes"). Some are well developed with boutique hotels, restaurants and bars, while other islands are more remote and provide the perfect place to pitch a tent, relax in a hammock with a book and enjoy the white sand beaches and coconut trees. Explore the surrounding area by kayak or snorkel and admire all the unique marine life.
6. Adventure.
There is something for everyone in Belize from soft adventure to adrenalin-pumping excursions. Snorkel with sharks, hike in dense jungles teeming with wildlife, float down a river through an intricate cave system on an innertube, horseback ride through fields, kayak down pristine rivers with small rapids, rappel into a sinkhole deep in the jungle or just relax at the beach with a good book.
7. Food

& Cuisine
The food in Belize is varied and fresh. Start the day with a plate of fresh fruit, fry jacks, eggs and refried beans. For lunch, feast on jerk chicken with a salad and rice and beans. Finish the day with a plate of freshly caught seafood with rice and vegetables. If you like to spice things up, Belize is famous for its hot sauces.
8. Ease of Travel.
Due to its small size, Belize is fairly easy to get around from A to B. You don't have to spend much time in the car. There is also a very good domestic flight network that flies between many of the main cities and islands. 
9. Flora and Fauna.
Roughly 40% of Belize is protected land. From brightly coloured flowering plants, unique bird species and howler monkeys in the rainforest, to whale sharks, manatees and the Belize Barrier Reef found in the Caribbean Sea, the flora and fauna in Belize is sure to impress, whether you are on land or in the sea 
10. Weather.
The temperatures in Belize stay the same year-round – it is always hot and tropical. It never gets cold. The average temperature is about 30'C / 80'F. The dry season is from November to April and the wet season from May to October. It's still possible to visit in the wet season, as oftentimes the rain comes as a quick shower in the afternoon, not all day. The months we recommend avoiding are September and October as that is hurricane season.
Experience all that Belize has to offer on our Belize Adventure Trip.
Happy Travels,
Trish Sare