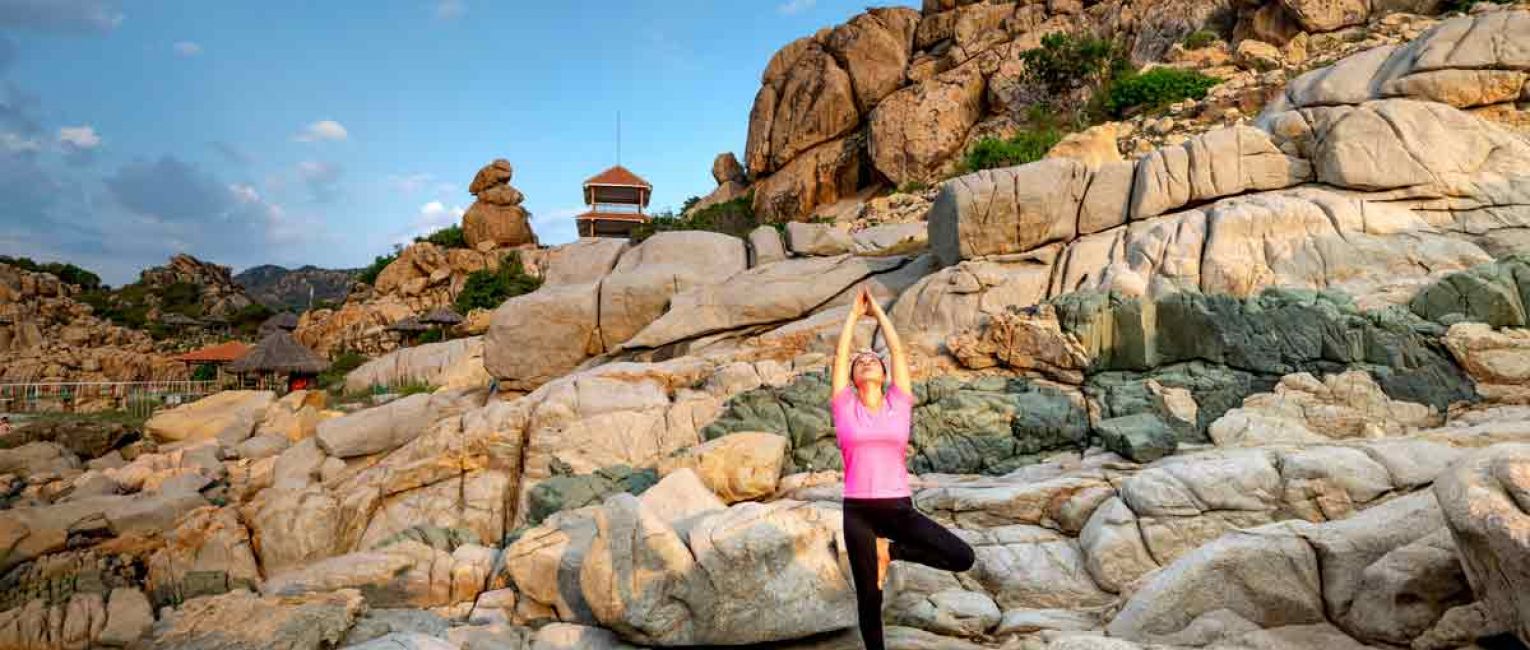 How to Stay Healthy While Traveling
Traveling to a foreign country can sometimes seem overwhelming, especially when planning a trip in a new country where you don't speak the language, or where you don't have any friends or family to rely on for guidance.
However, leaving the familiarity of your home and branching out of your comfort zone from time to time is also one of the most rewarding reasons to travel.
Travel can take its toll when leaving the comforts of your home with the stress of airports, eating more than usual, changing time zones, etc. that it can leave you feeling exhausted before the vacation has even begun. You want to feel your best when on vacation.
It is important to take care of yourself both before and during the trip, so you don't come home feeling you like need a vacation from the vacation you just got back from.
Below are some tips on practicing self-care to help keep your health in top shape during a trip. If you stay healthy, travel can be the best medicine for your soul.
Top Tips To Stay Healthy While Travelling
1. Stay Hydrated
Drink plenty of water. Depending on what country you are in and the quality of the water, make sure to drink only bottled or treated water.
2. Keep Your Hands Clean
Wash your hands as much as possible and bring hand sanitizer to use throughout the day.
Before leaving home, buy some travel-size hand sanitizer that easily fits in a purse or pockets.
3.

Food Safety
If eating at street food stalls, make sure the food is being properly stored and handled. It's also a good idea to choose a food stall that prepares the food fresh in front of your eyes, instead of one that is buffet style where the food has been sitting out. As a rule, don't eat any fruits or vegetables that can't be peeled as it is not clear how they have been washed. Also avoid ice cubes. Lastly, choose a place that is busy with the locals. Long lines generally mean the food is fresher and of a higher quality.
4.

Treat All Injuries
Treat all cuts and scrapes, even if they seem minor. A small cut somewhere like the tropics can potentially manifest into a bigger infection.
5.

Arrive Rested
Arrive to your destination well-rested. Try to sleep as much as you can the night before your trip, as well as on the plane. Consider packing and organizing for your trip a few days before you depart so you are not running around doing errands at the last minute.
6.

Avoid Sun Damage
Protect your skin from the sun. It can be very intense in some countries. You don't want to spend your vacation in pain from a sunburn.
7.

First Aid
Pack a good personal first aid kit that includes items such as aspirin, ibuprofen, anti-diarrhea and indigestion pills, iodine pads, disposable gloves, cold and flu suppressant, Band-Aids, gauze, tweezers, packets of oral rehydration salts, eye drops and antihistamine tablets.
8.

Vaccination Requirements
Not just a Covid vaccination but something we have been doing for a long time. Check in advance what vaccinations are required or recommended for the trip. Note that some vaccinations require more than one dose and can take up to three months to receive so plan accordingly.
9.

Find The Right Travel Insurance
Invest in good travel insurance. Make sure to read the fine print of your plan. Does it include cancellation insurance or just medical insurance? If you get Covid-19, are you covered? Are activities such as rafting and scuba diving included?
10.

Morning Routines
Start your day with a quick morning stretch or relaxing yoga session to wake up your muscles. This also helps set a positive tone for the day.
11.

Indulge With An Open Mind
Indulge and be adventurous at some meals, but overall try to eat healthy and relatively similar to how you would at home.  You don't want to try every different thing on the menu and regret it that night or for the rest of your trip. Also try to drink in moderation and avoid hangovers.
12.

Pace yourself.
Plan what you really want to see and make time to take in the scenery, people watch at a café, sit at a park, etc.  If you try to cover too much ground you will just end up exhausted and not remember everything you did that day. Sometimes the little nuanced moments of a trip can be the most memorable.  At the end of the day, make sure you get enough sleep so you feel refreshed for the next day.
13.

Fresh Air And Outdoors
Get out in nature and enjoy the fresh air.  Spending time in the outdoors is beneficial for your health and can make you feel energized and rejuvenated.
14.

Digital Detox
Do a digital detox to get your mind away from work e-mails and any other distractions. This helps keep your mind fully immersed in the present and allows you to concentrate solely on your trip.
15.

Dress Well
Dress appropriately for the destination you are visiting. Don't always have fashion in mind, think practical. There are some destinations like Patagonia where you need to be prepared for all four seasons in one day. You don't want to start your vacation realizing you packed poorly and need to buy a bunch of clothing.
And lastly, in today's current world, make sure to bring a mask and wear it when social distancing is not possible.
Happy Travels,
BikeHike Adventures