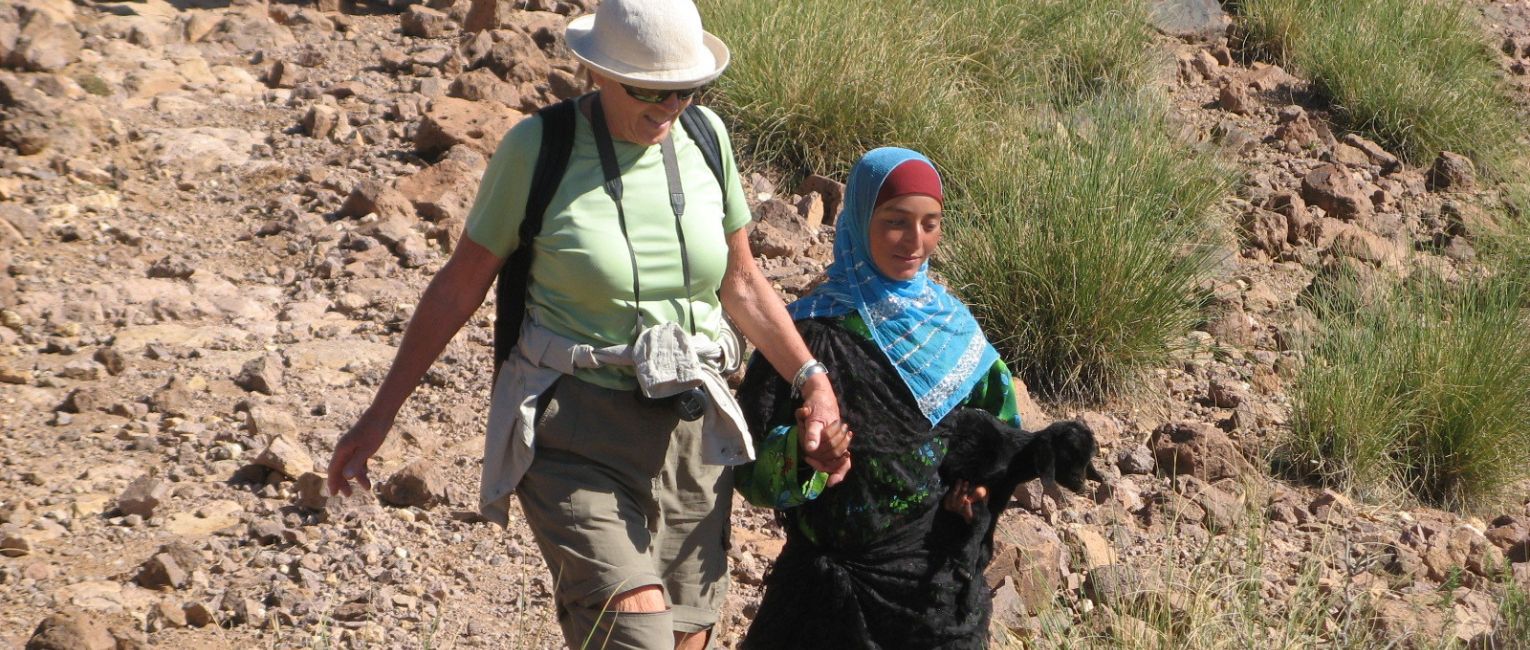 Trekking the High Atlas Mountains
Trekking the High Atlas Mountains with the Ait Atta Nomads of Morocco
Rogue travelers receive the rare opportunity to trek alongside a semi-nomadic family through the heart of Morocco. Twice a year the Ait Atta tribe migrates in search of pastures for their vast flock of animals.
These 9-day morocco hiking tours are completely unplugged from modern technology and showcase the beauty, fulfillment, and simplicity of a Bedouin existence.
With development touching all corners of the globe, nomadic societies are a rarity. The opportunity to journey with such a family provides insight into alternative lifestyles, unspoiled traditions, and an intimate connection with the earth.
Days are spent trekking across varied Moroccan terrain alongside hundreds of sheep, goats, camels, chickens and donkeys. Evenings are spent playing with the children, baking bread, dining, and enjoying campfires with the family. Nights are spent in open-sided camel-hair tents under the stars. In lieu of city noise and planes overhead, the only sounds heard are from chewing camels.
The route followed is the traditional migration route of the Ait Atta nomads. It begins in the grazing lands of the High Atlas Mountains and traverses to the Dades Valley. This route receives zero cell phone reception and is marked by angular volcanic peaks, tabletop mountains, and bright oases. Although the land seems inhospitable, travelers quickly attune to the Berber lifestyle.
The Ait Atta are a Berber tribe from the south of Morocco. They are semi-nomadic, spending nine months in the Jebel Saghro and three months in the High Atlas Mountains. Their nomadic lifestyle is brought upon by their constant need for pastures for their grazing flocks. Despite being removed from western technology and amenities, they are warm and welcoming people willing to share their ancestral lifestyle.

Seldom do tours offer such an intimate and unique experience as being invited into a nomadic family.