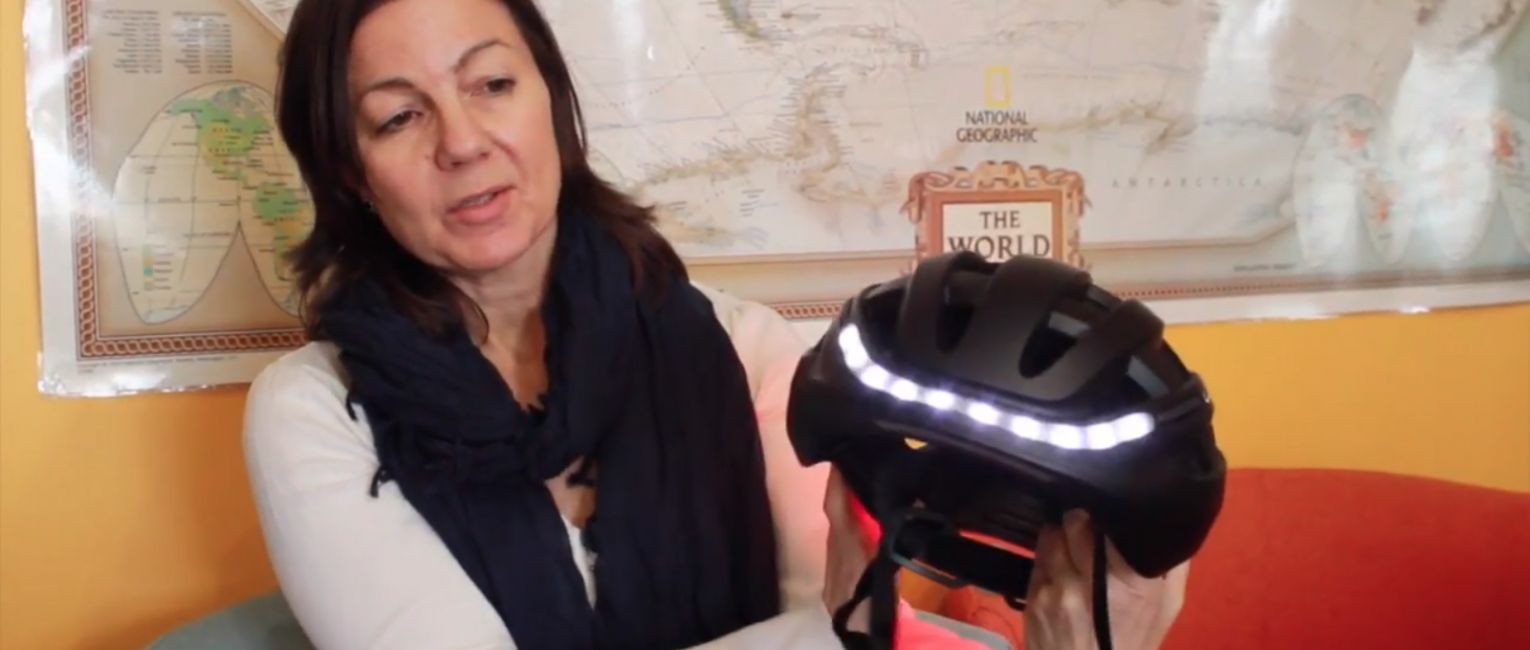 Travel Gear Essentials: Lumos Kickstarter Cycling Helmet Review
We've recorded a new travel gear review for you! 
Trish Sare, BikeHike's Founder (and resident cycling enthusiast) just got her hands on one of the new Lumos Kickstarter helmets for review!!
Let's just say she is beyond excited about this invention.
Watch this video to hear what she has to say about this exceptionally innovative cycling helmet with built-in lights!