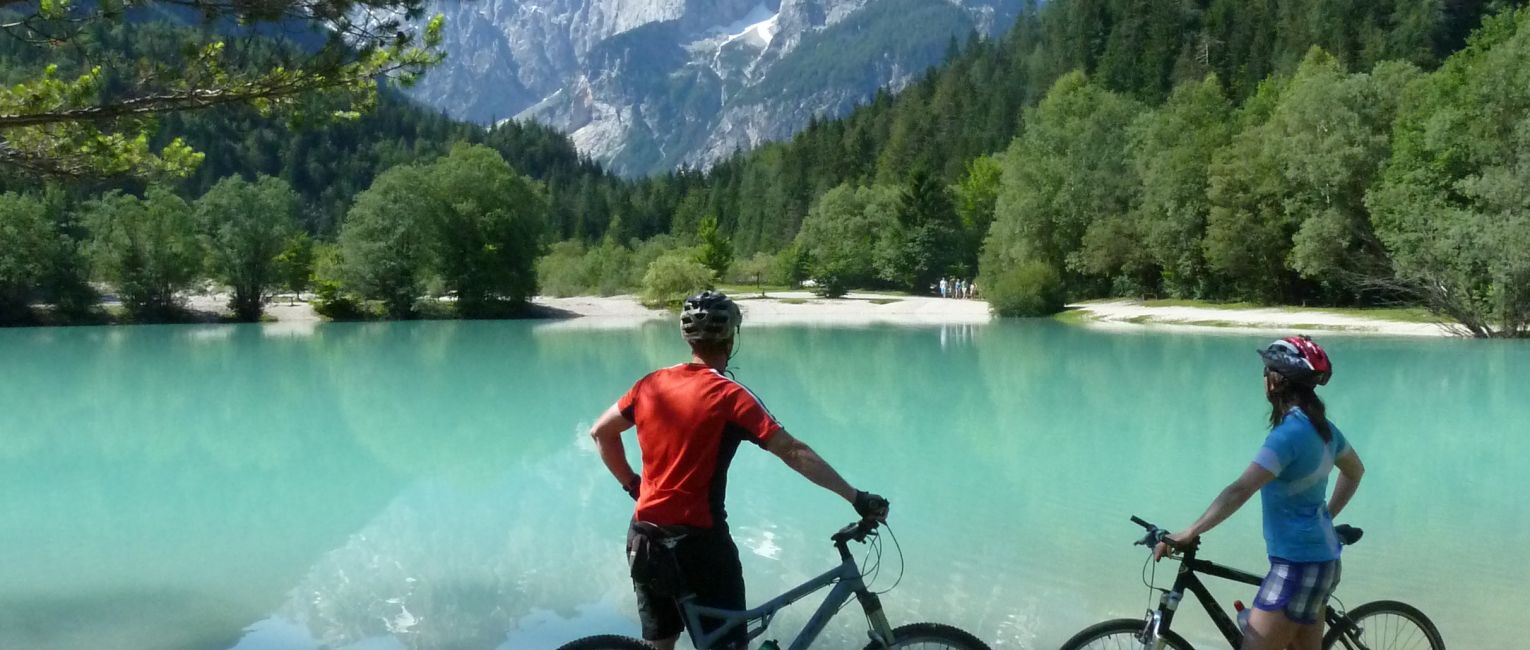 Our Most Popular Summer 2019 Destination
2018 was another wonderful year for us here at BikeHike, one filled with many heartwarming memories as we adventured with so many of you. We look forward to helping you live out so many more stories in 2019! 
As the snow is swirling around outside, it is the perfect time to start planning the next adventure, wouldn't you say?
We've already been busier than ever this year planning your 2019 trips such as your sunny spring family vacations to Costa Rica or summer biking adventures in Slovenia. 
Speaking of Slovenia, need ideas of where to go this summer? Top destinations change every year, but Slovenia is our most popular summer destination this year. So, if this destination intrigues you, we have many dates available. (Slovenia is closely linked to Italy and some areas resemble Italy so much that the wine region has been nicknamed "Slovene Tuscany." On our "Alps to Istria" Slovenia trip, we pedal from village to village experiencing the natural and cultural heritage of this area.)
Last year, our top Europe summer destination was Macedonia. (Still a great choice for 2019, if you didn't get there last year though).
You may already know that BikeHike Adventures turns 25 this year. Yes, time flies, but I have spent the last 25 years of my life chasing stories. Stories of active adventure, spirited exploration and cultural connection. And I started BikeHike Adventures in 1994 to share these stories, these adventures, with you.  And here we are now, 25 years later, and I am truly smiling ear to ear...so happy to have been on this adventure with all of you...and I am even more excited that the adventure continues! My first trips were to Costa Rica. So, Costa Rica will always have a special place in my heart... 
In other exciting news, if you are interested in hiking in the Alps, I'm personally leading an amazing back country style hiking trip in June through Albania! The new trip is called Peaks of the Balkans, Hiking the Albanian Alps. Every year, I try to launch and personally lead at least one new trip, usually to an entirely new destination. This year, the first trip out of the gate will be this hiking trip in Albania! I'm incredibly excited about this trip. This tour touches an area of Europe that is still quite new to tourism, but yet shows incredible promise. This country is absolutely stunning and has a level of old world charm remaining that many destinations do not have anymore. A highlight of the tour is a hike over one of Albania's most classic routes, a 1760 m high pass that for centuries connected the glacier valleys of Valbone and Thethi. As our travellers trek, their luggage will be transferred to the next valley by horse carriage. Our travellers have multiple opportunities to connect with locals in the small communities they visit, as many of villages still see very few tourists. On this tour, we are really taking our BikeHikers far off the beaten track. You'll return home with a deep appreciation of the Albanian (and Balkan more generally) people, their heritage and their traditions. This trip has already been featured in Forbes as a top trip for 2019. (If you have any interest in this trip, we anticipate spots on this initial June trip to sell out very fast.)
With you in adventure,
Trish Sare